Although I received complimentary use of the 2018 Mitsubishi Outlander Sport, and this post contains affiliate links, all opinions in this post are my own.
I recently went on an Arizona road trip in the 2018 Mitsubishi Outlander Sport. We are definitely heading into the road trip season. The warmer weather, blue skies and cooler nights makes spring thru the fall the best seasons to go on a road trip. An Arizona road trip in particular is spectacular. There is so much beautiful terrain to take in. Mountains and cliffs and canyons and desert and red rocks and cactuses and even volcanoes. My husband and I really enjoyed driving through these areas in the 2018 Mitsubishi Outlander Sport.
Flying into Arizona any time soon? Take me up on this $50 off your next flight! Feel free to bookmark the page and reuse the link as often as you like. 🙂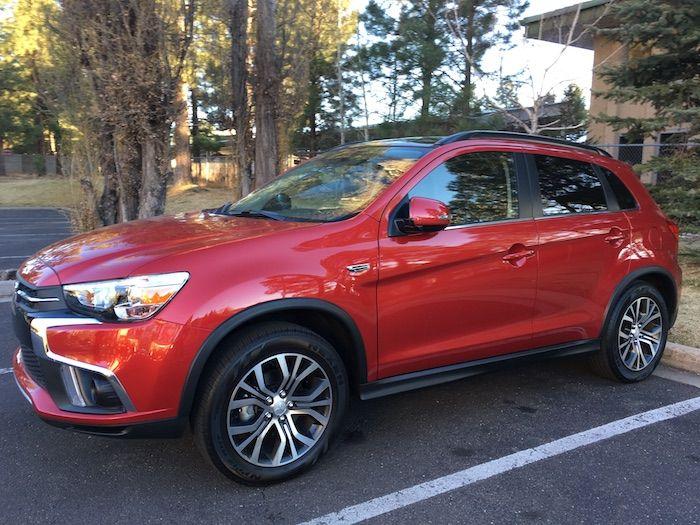 First of all, doesn't it look fabulous?! The first thing I noticed was the "rally red metallic" exterior. Red is one of my favorite colors. This model had sleek black interior. The 2018 Mitsubishi Outlander Sport is a 4 door SUV.  I find most SUVs to be too big and difficulty to maneuver. However, the 2018 Mitsubishi Outlander Sport is the perfect mid-sized SUV that seats 5 passengers. And, it was easy to get in and out of. There was no climbing or jumping up needed to enter the vehicle (the women reading this know what I am talking about).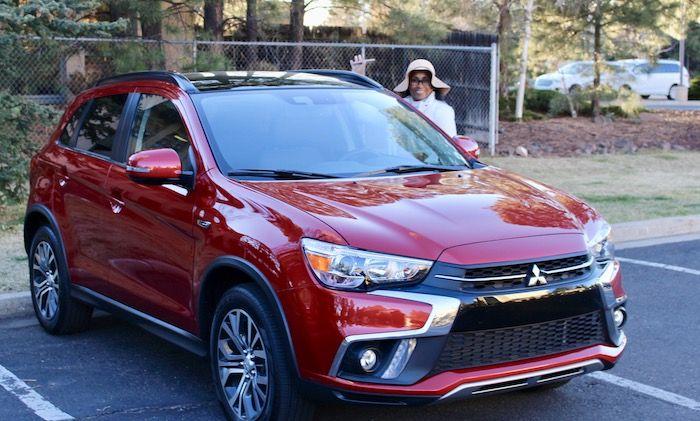 We found the inside to be very roomy. My husband is 6 feet tall and as you can see he had plenty of room in the driver's seat. The trunk was also spacious holding both of our suitcases with extra room.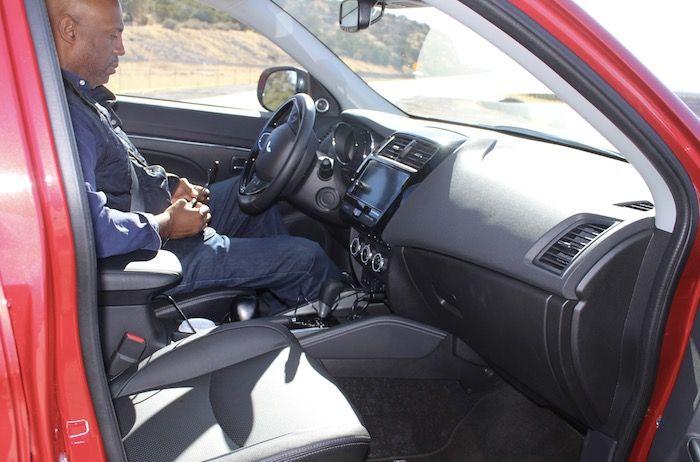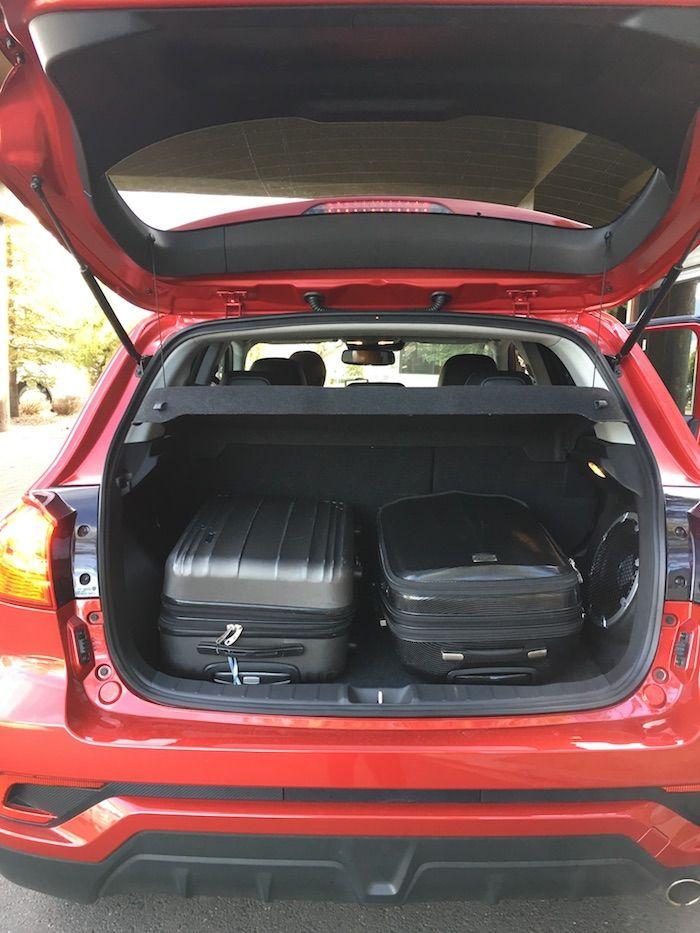 The dashboard was easy to use and navigate through. There were popular apps available via the "7 inch Smartphone Link Display Audio system". It is Apple Carplay and Android Auto compatible. There are 6 speakers and digital HD radio. The 2018 Mitsubishi Outlander Sport has Bluetooth wireless technology, steering wheel audio and phone controls and dual USB ports. It is also comes with a Sirius XM Satellite Radio 3 month subscription. One of the features that I really enjoyed is the rear-view camera. However, we did not find navigation in this model. If you do a lot of driving or road trips bring a portable GPS navigator or you can use your smartphone. The 2018 Mitsubishi Outlander Sport has tons of other spectacular features that you can read about here. But, I am sure you are wondering how it drives and about the cost.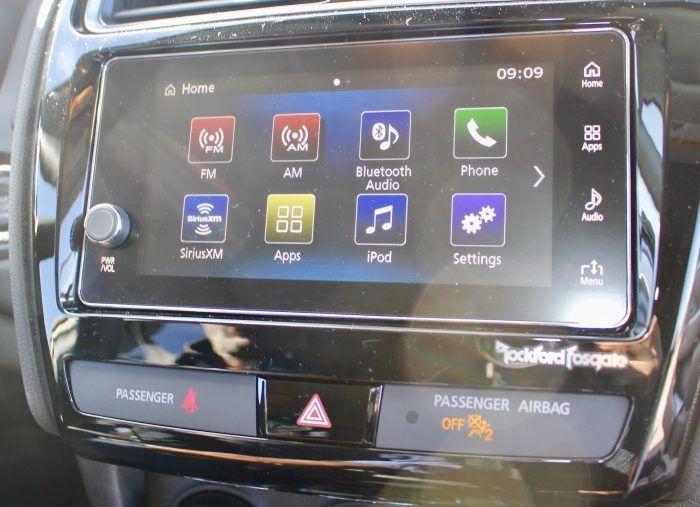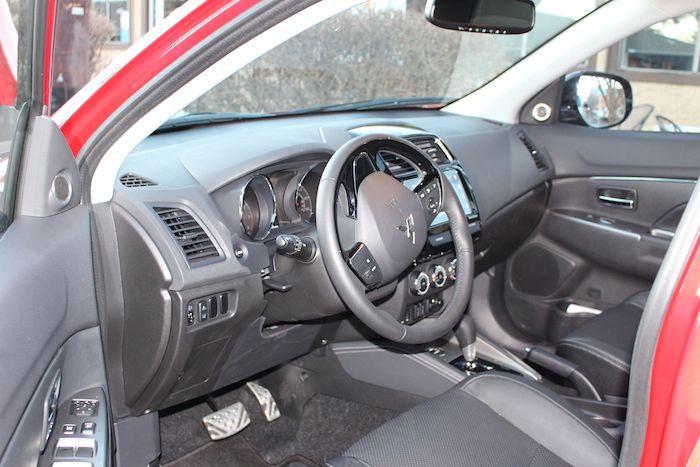 We arrived in Phoenix at sunset. By the time we picked up the 2018 Mitsubishi Outlander Sport and took off for Flagstaff, nighttime was upon us. I drove 2 ½ hours on winding roads pass a lot of tractor trailers. Actually, most of them passed me :-). This SUV was not only comfortable but it drives like a dream. The steering was easy to maneuver thanks to the electric power steering. I also felt like I had a good handle on the roads. Thankfully we had great weather during our drive but the 2018 Mitsubishi Outlander Sport does have All-Wheel Control. It terms of safety features, you can expect an Anti-lock Braking System, Traction Control Logic, front and side airbags, LATCH child-restraint system, child safety rear door locks and an anti-theft alarm system.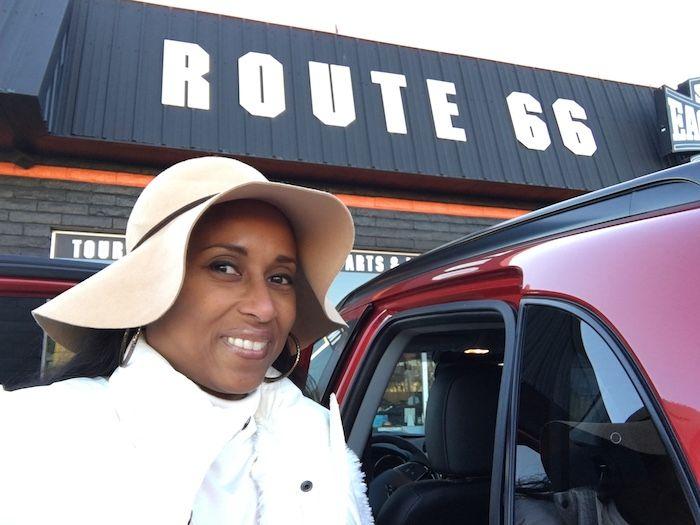 In terms of costs, the MSRP for this model is 29,110.00. This is a great price for a chic SUV with the long list of features included. The Fuel economy numbers are 23 MPH city and 28 MPH highway.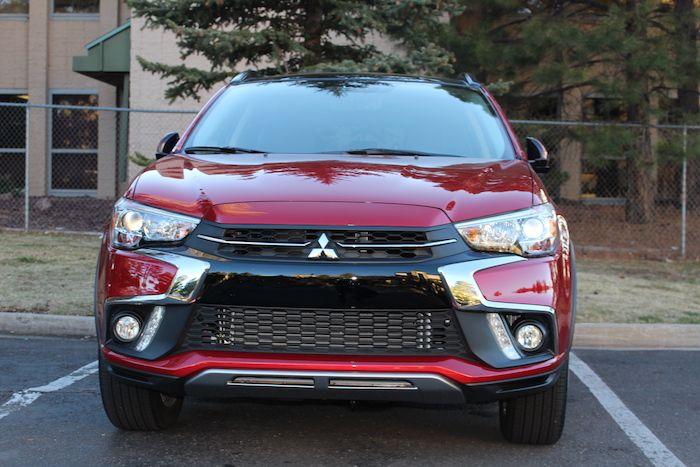 For more information please visit the Mitsubishi here.
Have you driven the 2018 Mitsubishi Outlander Sport? If so share your thoughts with us below. Your next read should be 7 Ways to Save Money While on Vacation!