This post contains affiliate links. If you click through on a link, you won't pay a penny more, but we'll receive a slight commission which helps us keep this information available to you. Thanks!
---
Welcome to the first post of a new series on the blog! The Black Winemaker Series will introduce you to black winemakers all over the world. Expand your palate as you imagine sipping on their unique wines. I have written several previous posts on black winemakers including the Mandela Family and the McBride Sisters. However, these posts will highlight a few more and update you on black winemakers previously featured. I had the pleasure of meeting Andre Hueston Mack of Maison Noir Wines here in Atlanta. Therefore, he will be the first black winemaker featured in this series.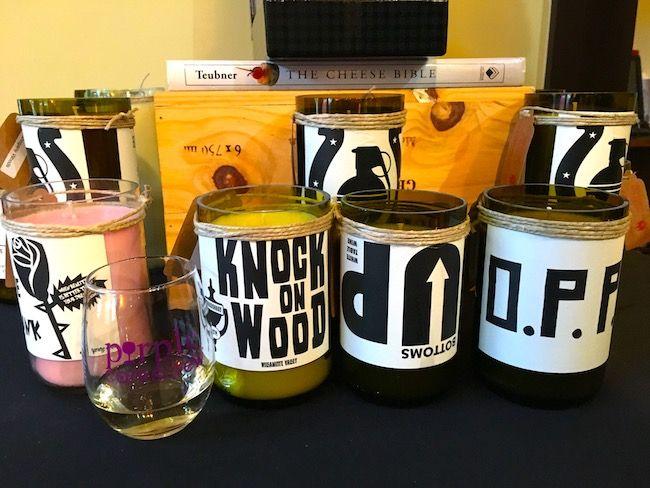 Maison Noir Wines – Andre Hueston Mack
Andre Hueston Mack worked for Citicorp Investment Services and had what would be considered a successful career. However, he always had a passion for wine. He decided to pursue this passion leaving his desk job behind. His first notable position was at The Palm in San Antonio, Texas. He became a sommelier and later went on to be the head sommelier at Bohanan's Prime Steaks and Seafood in San Antonio. At 30 years of age Andre Hueston Mack competed for and won the title of Best Young Sommelier in America. Andre Hueston Mack was the first African-American to win this distinguished award. The award led to several opportunities. After coming to the attention of Chef Thomas Keller, he accepted a sommelier position at The French Laundry in Napa Valley. He then worked as head sommelier at Thomas Keller's Per Se restaurant in NYC. Can you imagine managing 1500 different wines and pairing them with Chef Keller's menus? Well he did just that.
As you can tell, Andre Hueston Mack believes in pursuing your dreams and passions. Since he had always imagined being a winemaker, in 2007 he founded Mouton Noir Wines (later changed the name to Maison Noire Wines). Maison Noir Wines are sourced from Oregon based growers and wine makers. Maison Noir Wines are part of the lifestyle brand Maison Noir. Maison Noir refers to both the T-shirt line and the Oregon Wines. These wines are considered "garage wines"/micro-negociant. A micro-negociant specializes in limited production wines. Based on their production size, these wines could be made in a garage. Hence the term which is originally from the Bordeaux region in France.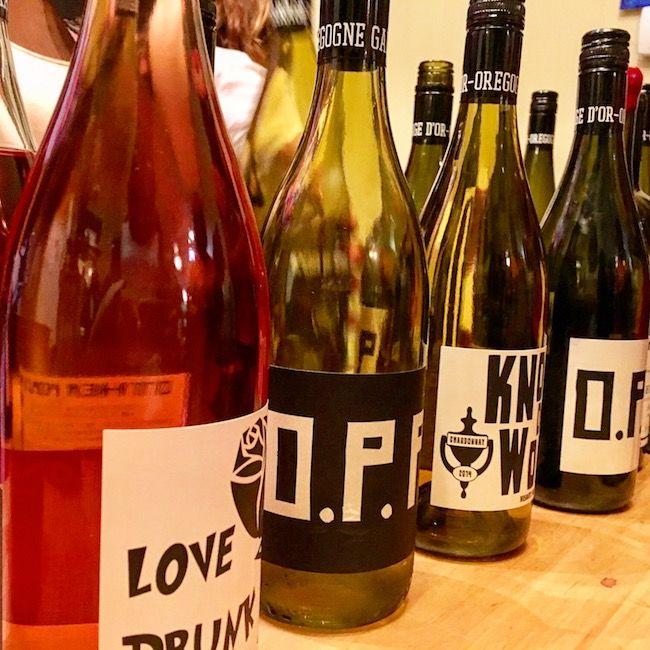 If you are familiar with wines from Oregon then you would expect to see Pinot Noir included in Maison Noir Wines. In fact, you can expect unique red and white wines as part of Maison Noir Wines. I love the names and branding of Maison Noir Wines. Most importantly, they are delicious! Look out for "O.P.P" which stands for "other people's pinot" or "Love Drunk" or "Knock on Wood" from Oregon's Willamette Valley. At the wine tasting my favorite was the 2012 Vintage "Oregogne" Pinot Noir. Maison Noir Wines are served in fine restaurants all over the country. In addition, you can find them in retail shops in 45 states and 11 countries. I spotted them at Chef Marcus Samuelsson's NYC supper club-Red Rooster. Andre Hueston Mack also curates wine for a wine club called "Club W". He is dedicated to making wine more accessible. Andre Hueston Mack's creativity doesn't end with wine making. He created a boutique graphic design firm called "Get Fraiche Cru". Get it?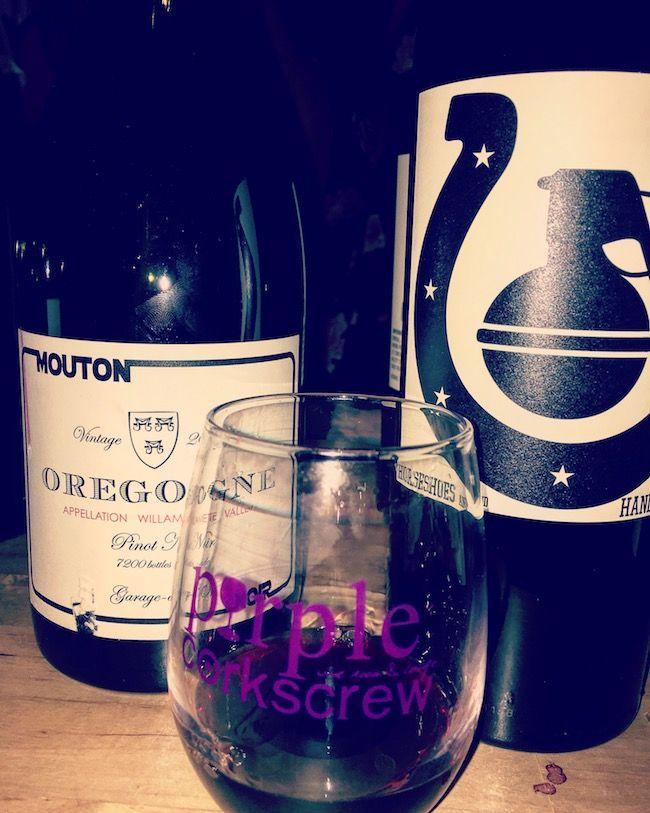 Andre Hueston Mack is also a wine educator. He has led panels and hosted wine events. One of these is on my bucket list-The Aspen Food & Wine Classic. In 2007 he received the Network Journal's 40-Under-Forty Achievement Award. He has also been featured in the Wall Street Journal, the New York Times, Food & Wine magazine and many others.
To learn more about Andre Hueston Mack and Maison Noir Wines please visit his website. Have you heard of Andre Hueston Mack or experienced Maison Noir Wines? If so share your thoughts with us below.
Thinking about an all-inclusive getaway complete with wine tours and tastings? Book with Sandos for the best experience.