The 2019 Atlanta Food & Wine Festival was held on May 30ththru June 2nd. For the past 7 years since I have been living in Atlanta, it has been one of my favorite events. I was able to attend 3 delicious events during this year's festival. The hashtag #KnowTheSouth has really captured what this festival is about. If you have not attended the Atlanta Food & Wine Festival, here is a brief overview.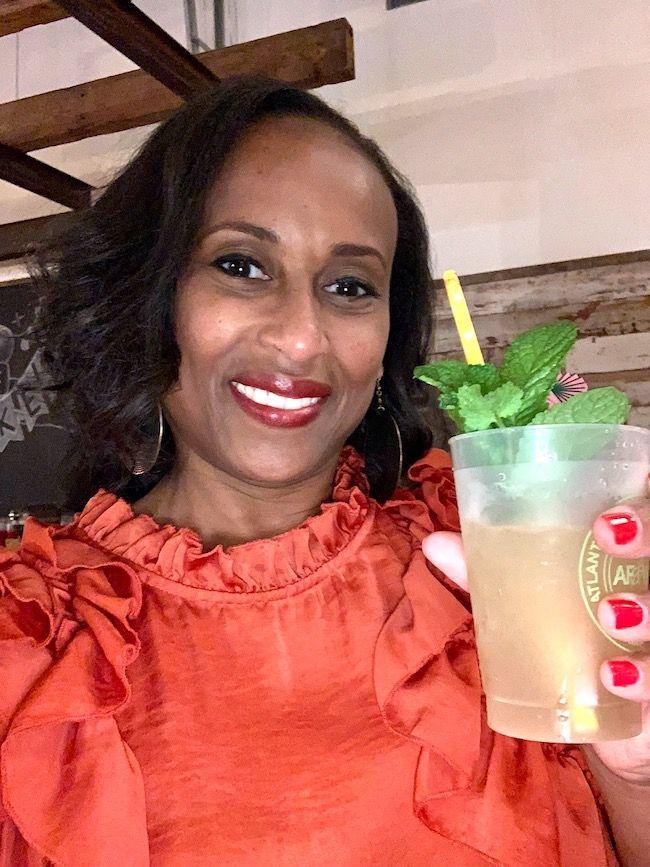 The 2019 Atlanta Food & Wine Festival is an annual event now in its 9thyear. It is a 4 day event that takes place in Midtown Atlanta. Over 200 chefs, sommeliers, pit-masters & mixologists share the best of what the South has to offer.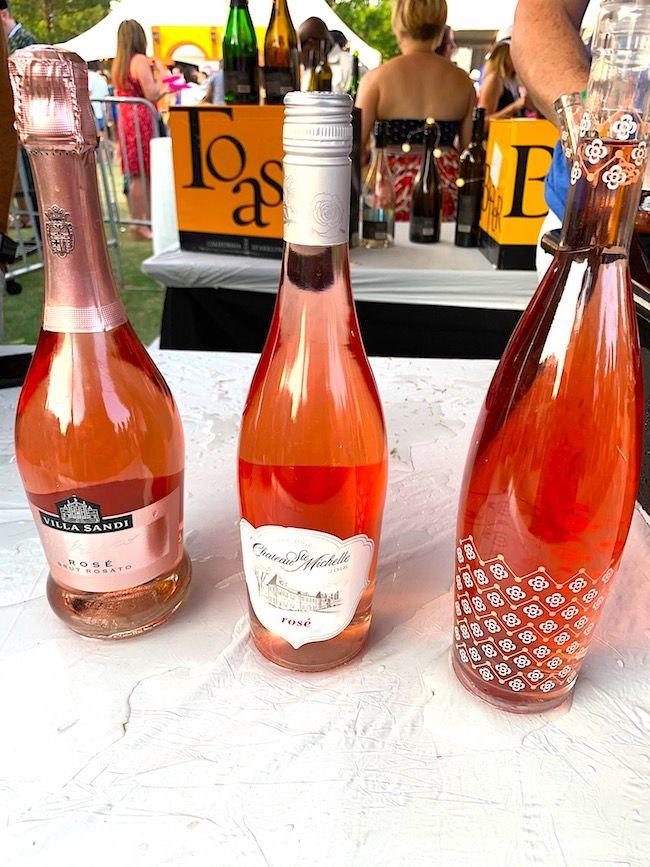 2019 Atlanta Food & Wine Festival Recap
There are 3 distinct events during the festival. These events are as educational as they are delicious.
Learning Experiences: The learning experiences once again took place at the Loews Atlanta Hotel. These are classes held by experts in the food, wine & beverage arena. You can expect wine and beverage tastings at some events and cooking demonstrations in others.
The Tasting Tents: The tasting tents have changed location over the years. For the first time this year they were held in Historic Fourth Ward Park. For one price you can sample foods & drinks from top Southern chefs, mixologists and wine makers. There is also live entertainment and interactive activities. The tasting tents are held Friday and Saturday evenings and Sunday afternoon.
Dinners & Events: If you would like a more intimate experience, check out the dinners & events held during the Atlanta Food & Wine Festival. These events dive deeper into Southern food & drinks.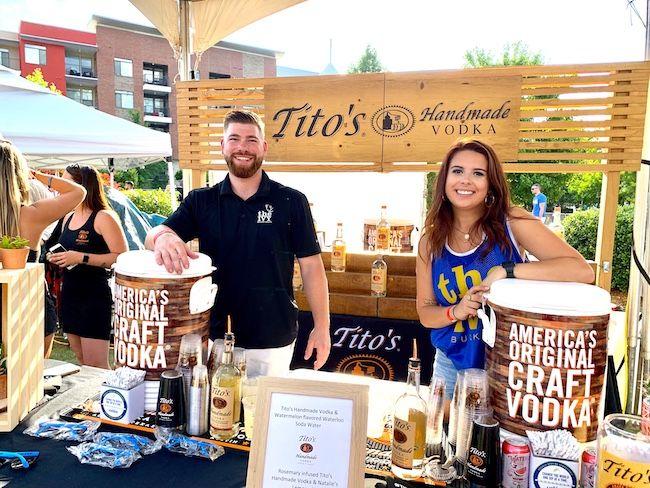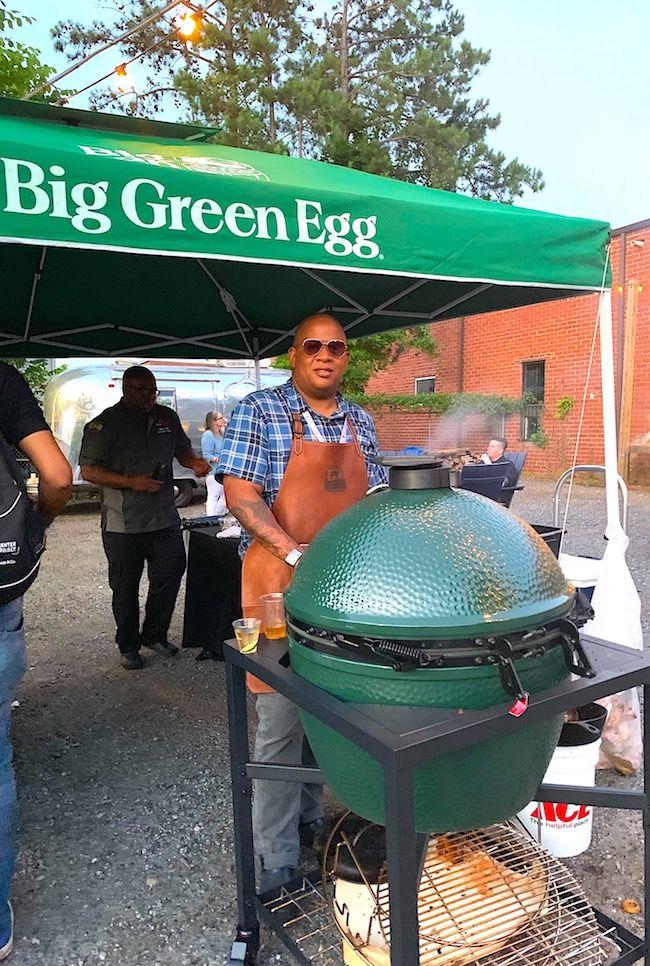 2019 Atlanta Food & Wine Festival Events.
Destination Delicious Night Market presented by The Palate: This was a unique opening night event. The theme was a Southern road trip inspired by street food traditions. There were bites and beverages from Kentucky, Louisiana, Mississippi, North Carolina, Texas, Arkansas, Florida, North & South Carolina, Alabama and of course Georgia. It was a great atmosphere with live musical entertainment.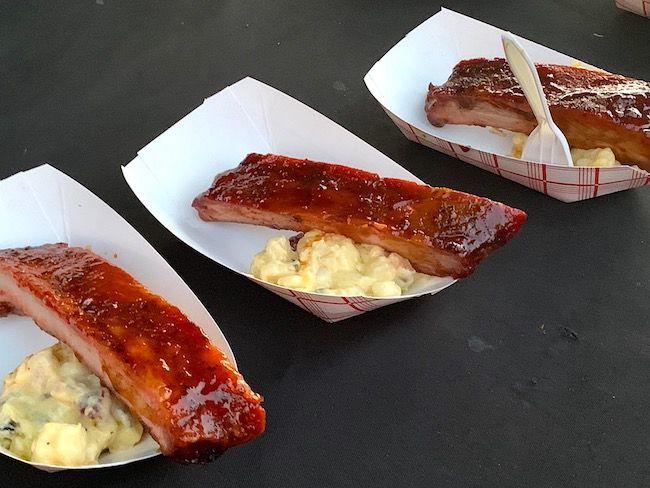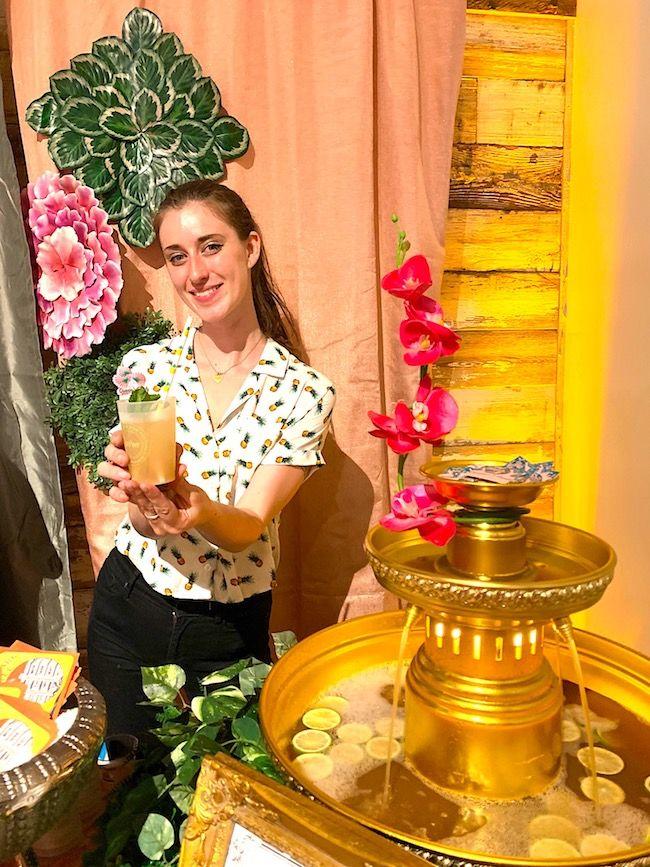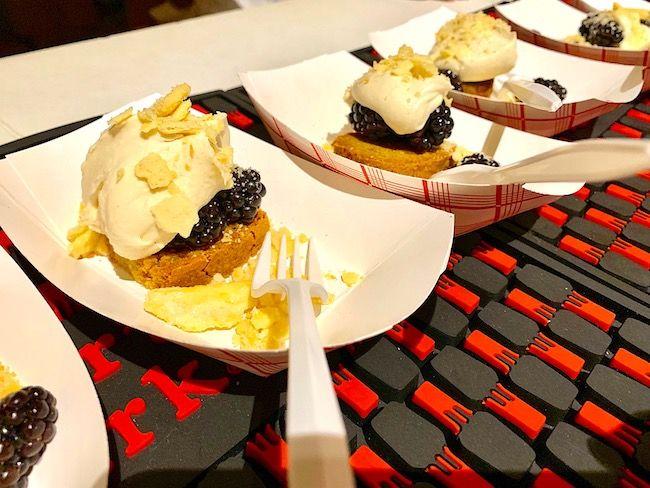 2. Saturday Tasting Tents: The Tasting Tents were presented by PNC. Although I have been to several tasting tents in the past, this one was my favorite. The new location in Old Fourth Ward Park was perfect. The vendors were spread out throughout the park and there was a live DJ as well as live musical performers. The energy was incredible. I enjoyed Atlanta favorites like Sublime Doughnuts as well as new vendors from all over the south.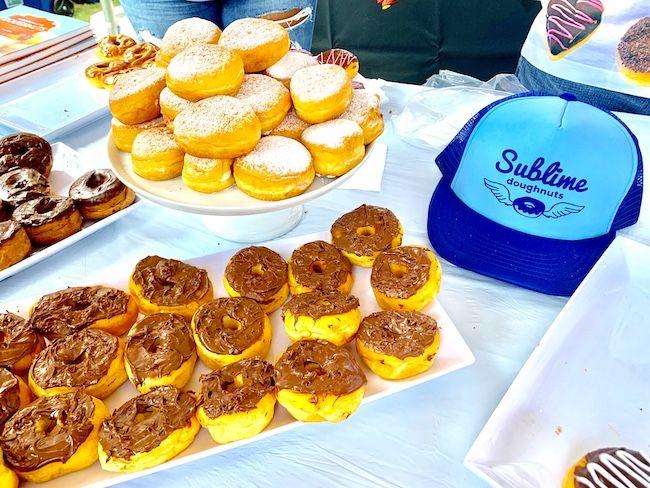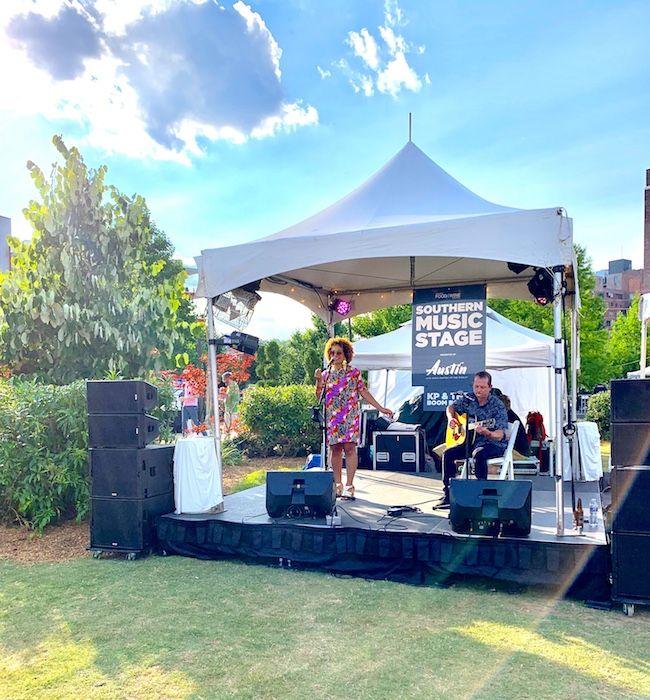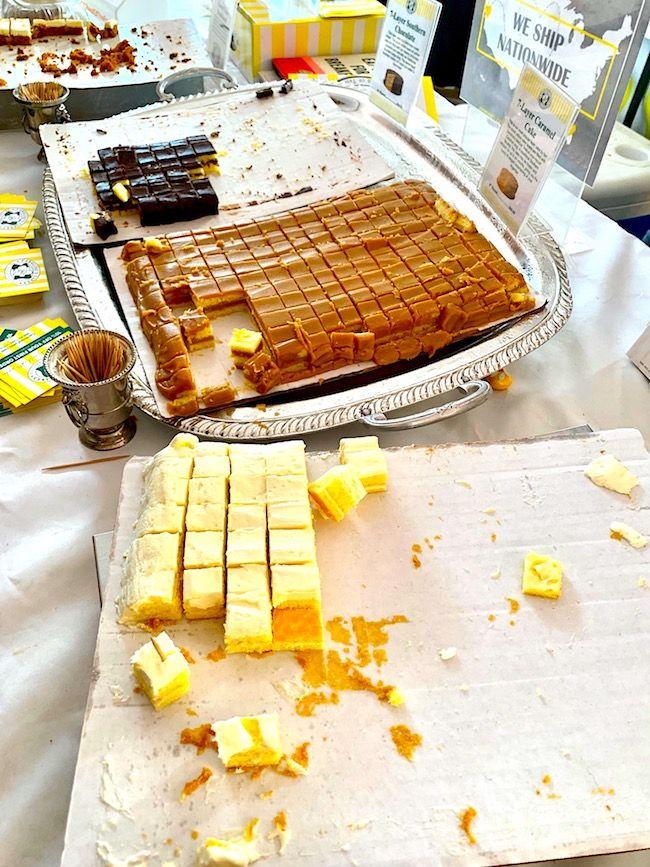 Every year at the Atlanta Food & Wine Festival participants get to vote on their favorite food or beverage. It is called the "Best of the Fest". I agree with this year's winner from Beau Rivage Resort & Casino in Biloxi Mississippi. Chef Kristian Wade won the award for his "Landmass Burger". It consisted of double grilled patties, American cheese, caramelized onions, Mississippi tomato fondue and sauces from New Orleans and Alabama. It was served on crispy bread AND topped with a fried oyster. The pictures don't do this burger justice. It was so good that I had 2!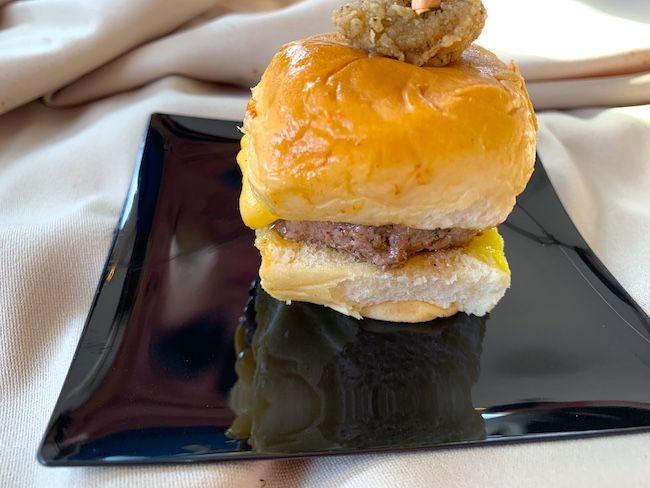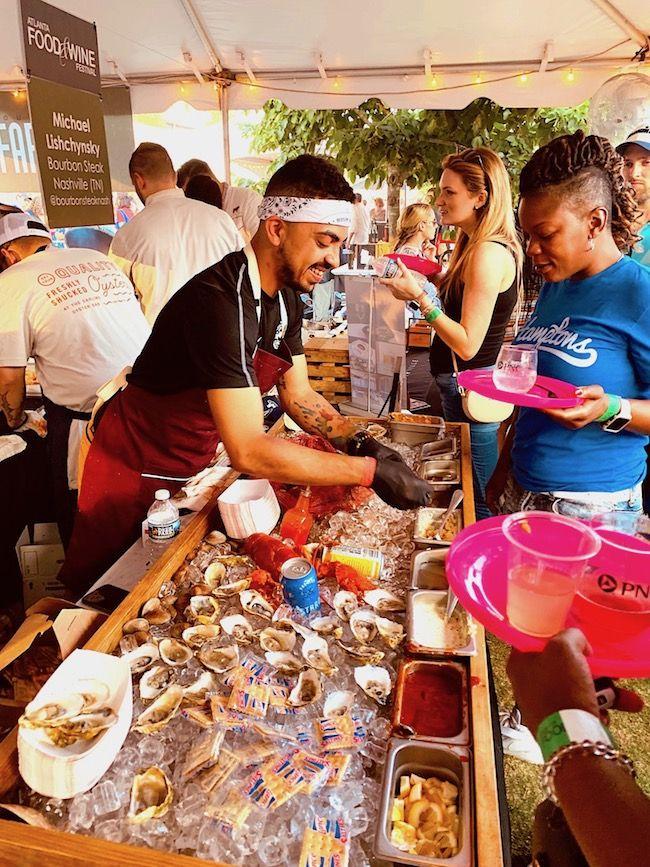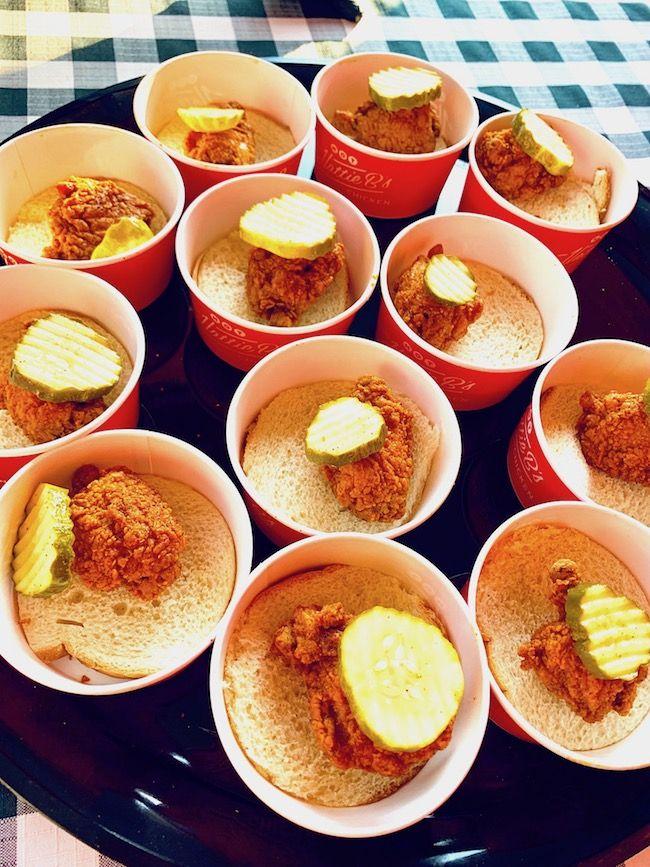 3. Sunday Brunch, Great Southern Bake Sale: On Sunday afternoon we had the pleasure of attending Sunday Brunch on the patio of the Loews Hotel. The theme was a Southern bake sale. Although the food was delicious, the cocktails almost stole the show. We had vodka cocktails, rum cocktails, Bourbon cocktails, gin cocktails and sparkling wine cocktails.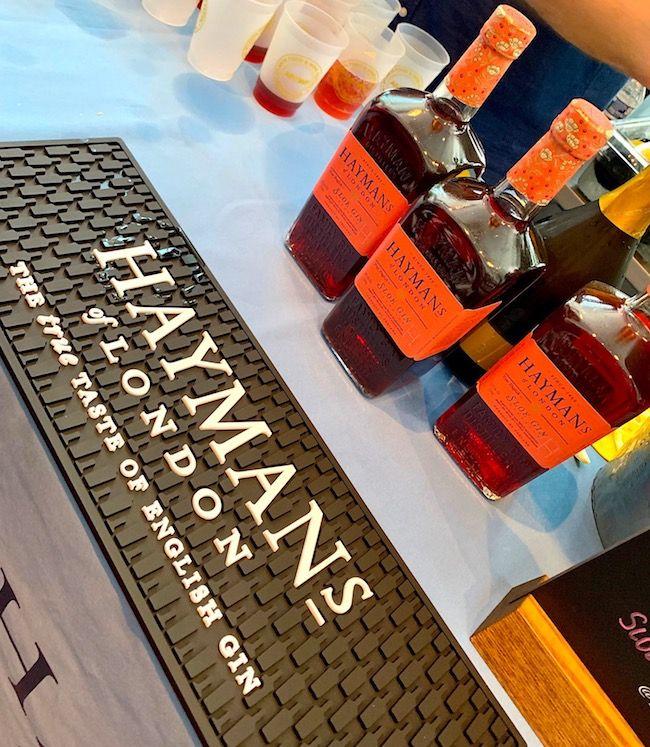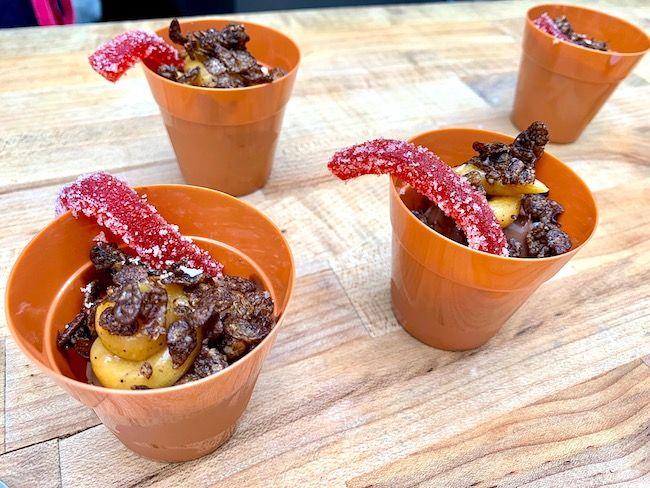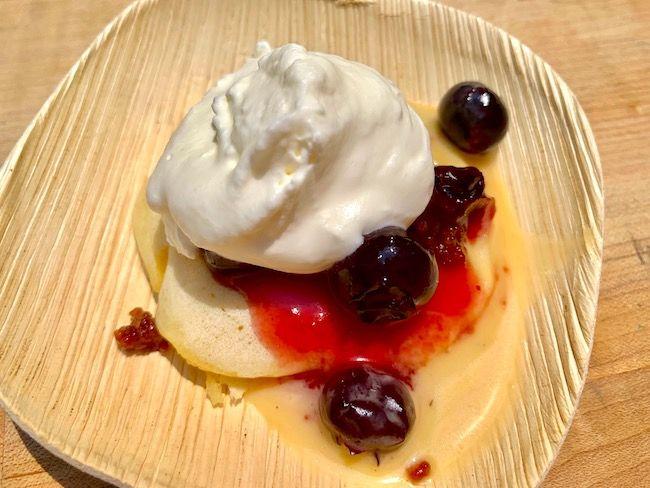 The 2019 Atlanta Food & Wine Festival was a wonderful experience. It may just have been the best one yet. I am already looking forward to next year.
When making plans to attend the annual Atlanta Food & Festival, be aware it is a 21 & over event. Also, there are several ticket options available. There are weekend passes, a Connoisseur's Pass, day passes, tasting tent passes and tickets to select dinners & evening events. Visit their WEBSITE for more information and check out my coverage of previous Atlanta Food & Wine Festivals.
Did you attend the 2019 Atlanta Food & Wine Festival? If so, share your thoughts with us below.
I attended the 2019 Atlanta Food & Wine Festival events with a complimentary media press pass however all opinions expressed in this post are my own.