Have you visited any U.S. national parks? There are 62 national parks that are run by the National Park Service. During this post I will tell you about 4 epic US national parks that you should visit this summer.
The general consensus is that due to COVID-19, domestic travel will be on the rise. Due to concerns associated with air travel, road trips will be more popular.
Visiting US national parks is a great way to travel while maintaining social distancing. Therefore, I asked my friend and fellow travel blogger Lauren of Outdoorsy Diva to discuss US national parks with me on a recent episode of "Virtual Travel Escapes".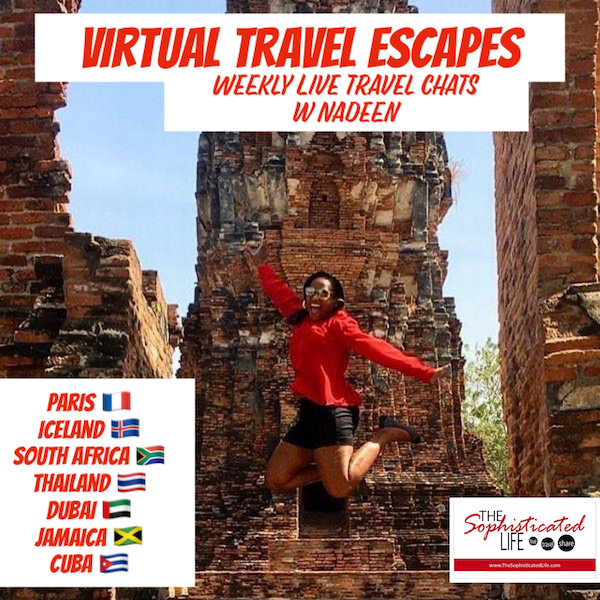 "Virtual Travel Escapes" is a live weekly travel chat series. Once a week on Instagram or Facebook, I discuss my favorite destinations from all over the world. So far, I have covered Paris, Iceland and South Africa. Upcoming destinations include Jamaica, Thailand, Cuba, Napa Valley and of course Atlanta.
Lauren and I discussed several of our favorite U.S. National Parks. We also offered important travel advice & tips on visiting these parks. The 4 epic US national parks included in this post and video below are: Yosemite, Yellowstone, Grand Canyon and Great Smoky Mountains. Plus, we discuss two beautiful bonus locations in Arizona.
You can watch the full Virtual Travel Escapes-U.S. National Parks episode on my Facebook page, YouTube channel and I have also linked to it below. In this post I have added interesting facts on each U.S. national park. And, I have added important links to help you plan trips to U.S. national parks this summer and beyond.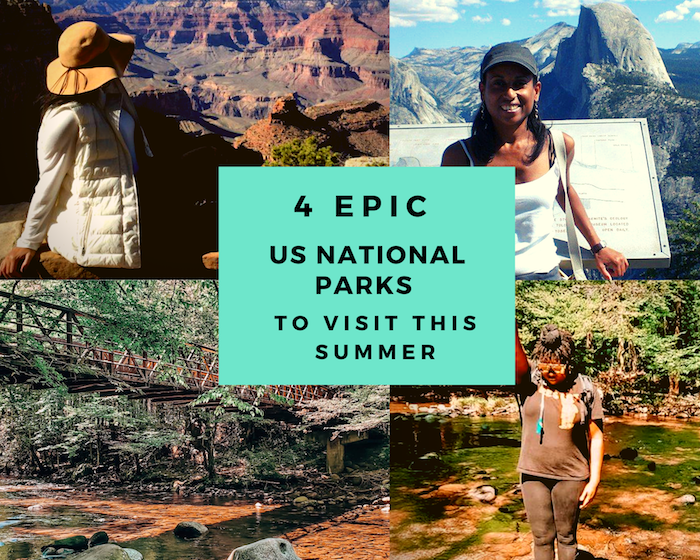 Please keep in mind that a few national parks have been closed due to COVID-19. The National Park Service is doing phased re-openings. Be sure to check the National Park Service website prior to making plans to visit US national parks.
Yosemite National Park
Yosemite National park is located in Northern California. It is approximately 3 1/2 hours' drive from San Francisco airport. I visited Yosemite as part of my solo trip that I curated as an "Eat, Pray, Love" adventure. Yosemite was my "pray" portion. It did not disappoint.
There are several areas that make up Yosemite National park but Yosemite Valley is the main attraction. During my visit I stayed at "Evergreen Lodge". I did "glamping" before it even had a name (lol)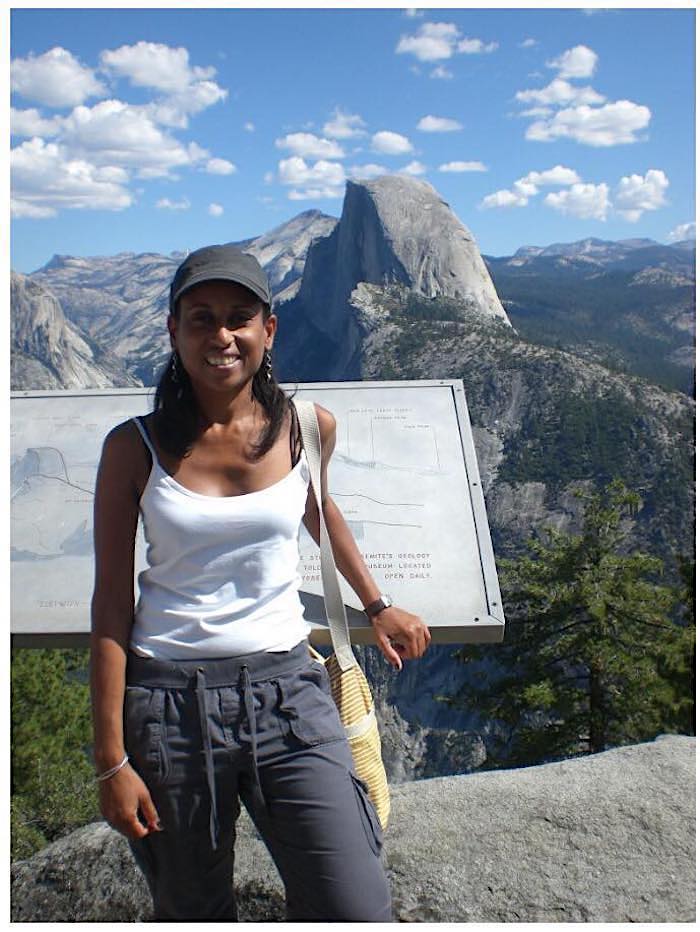 Yosemite is part of the Sierra Nevada Mountains. It was initially inhabited by the Ahwahnechee tribe AKA Yosemite Valley people. Yosemite National Park is known for numerous and splendid waterfalls. Yosemite Falls is one of biggest waterfalls in North America.
Other popular attractions include "Half Dome" and "El Capitan". They are humungous granite rock formations. You can also see giant sequoia trees in "Mariposa Grove of Big Trees". Adventure activities like hiking and zip-lining are popular at Yosemite National Park. Be sure to visit and dine at the Ahwahnee Hotel. It is a grand hotel that opened in 1927. In 1987 it became a National Historic Landmark.
Fun fact: John Muir (John of the mountains) played an instrumental part in getting Yosemite recognized as a national park. The Muir Woods National Monument in Marin County, California is named after John Muir.
For more information on visiting this epic US national park, go to the NPS (National Park Service) and Yosemite National Park websites. As of this posting on 5/27/20 it is temporarily closed but hopefully that will change soon.
The Grand Canyon
The Grand Canyon is located in Arizona. It is one of the Seven Natural Wonders of the World and was formed by the Colorado River. It is approximately 227 miles long and 18 miles wide.
The Grand Canyon is approximately 2 ¼ hours' drive from Las Vegas, Nevada and Sedona Arizona. It is approximately 3 ½ hours' drive from Phoenix Arizona and 1 ½ hours' drive from Flagstaff, Arizona.
Based on its location, the Grand Canyon is very assessable. You can plan an overnight visit there or take a day trip from any of the major cities listed above. I have visited the Grand Canyon twice on day trips from Las Vegas and Flagstaff Arizona.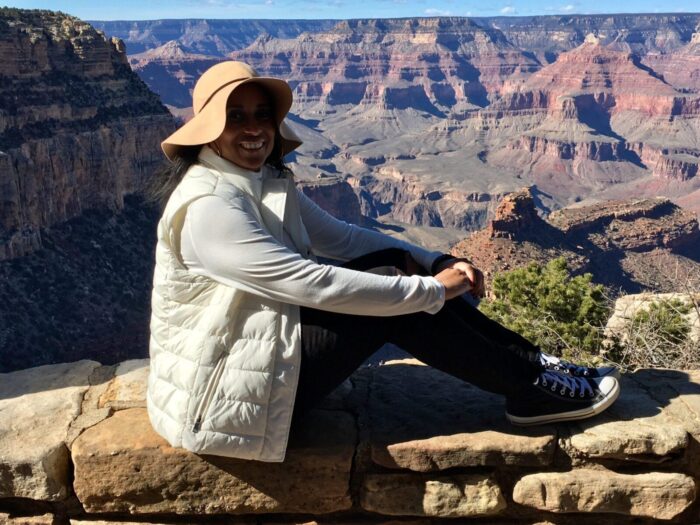 The South rim is the most popular tourist area at the Grand Canyon. However, at the West rim you will find the Skywalk & Eagle Point. This area is run by the Hualapai Native American tribe. The Skywalk is made of glass and is 4000 feet (almost 1 mile) above the Grand Canyon floor. It is 10 feet wide and shaped like a horseshoe. I would not suggest this activity if you are afraid of heights but otherwise it is amazing.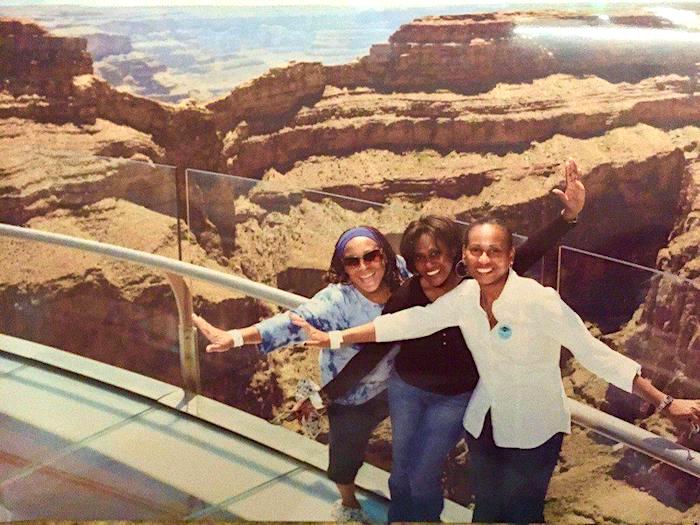 At the West rim at Eagle Point you can watch Native American dances in the amphitheater, visit the Native American Village, and shop at "Creations by Native Hands" located by the Native American Village.
There are several different ways that you can experience the Grand Canyon. Plan to hike down to the bottom and camp overnight. Take a helicopter tour or ride thru the canyon on a mule. Go white water rafting or enjoy a leisurely paddle boat ride. I would love to return to the Grand Canyon to experience sunrise and sunset.
For more information on visiting the Grand Canyon please visit their website and read about my trip to Canyon Country in Arizona.
Great Smoky Mountains
The Great Smoky Mountains is located in Tennessee and North Carolina. It is the most visited US national park. The Great Smoky Mountains is also a UNESCO World Heritage site.
The Cherokee tribe first inhabited the Great Smoky Mountains. You can now expect a "Southern Appalachian" culture. Appalachian people have mixed backgrounds of Native American, Irish, English and Scottish. About a third of the inhabitants are of German and Polish immigrants.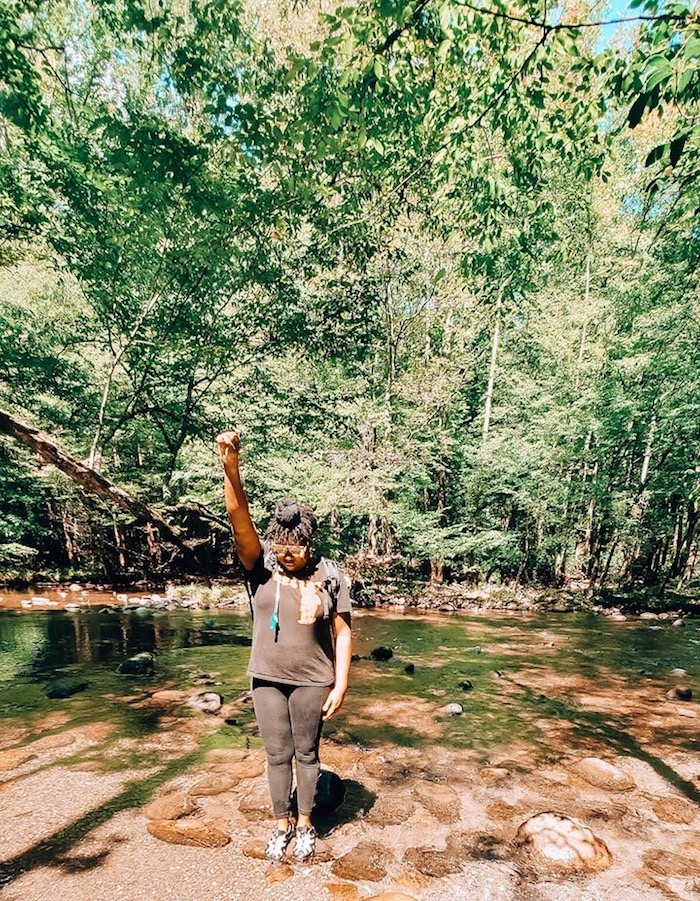 Great Smoky Mountains was named so because of the heavy mist that lays on top of the mountains. It is known for beautiful fall foliage, waterfalls, wildflowers, hiking trails and the home of black bears.
Two of the most popular areas are Pigeon Forge and Gatlinburg in Tennessee. Another well-visited area is Cherokee in North Carolina. The Great Smoky Mountains Heritage Center is in Townsend, Tennessee. Its mission is preserving the region's culture.
Popular attractions in the Great Smoky Mountains include Dollywood-the theme park by Dolly Parton, Clingmans Dome Summit, Ripley's Aquarium of the Smokies, Cade's Cove and Newfound Gap Mountain.
Check out Lauren's blog post on Gatlinburg Tennessee and listen to her adventures in the video below.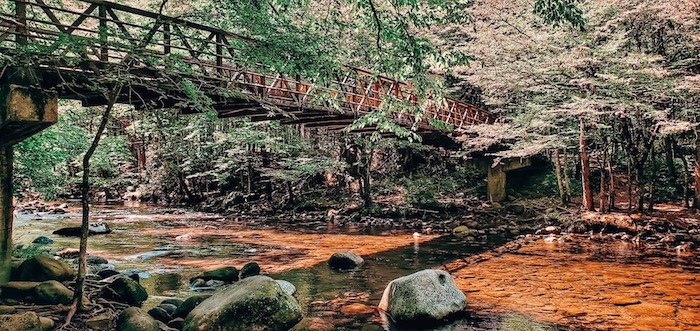 Yellowstone National Park
Yellowstone National Park is located in Wyoming with parts of it spilling over into Montana and Idaho. It is a massive park. It can take hours driving from one area to the next.
Yellowstone National Park is known for its unique hydrothermal and geologic wonders. There are thousands of hot springs, geysers, and mud pots.
Yellowstone National Park is also known as the Serengeti of North America. During your visit you may encounter bison, elk, deer, bears, coyotes & even wolves.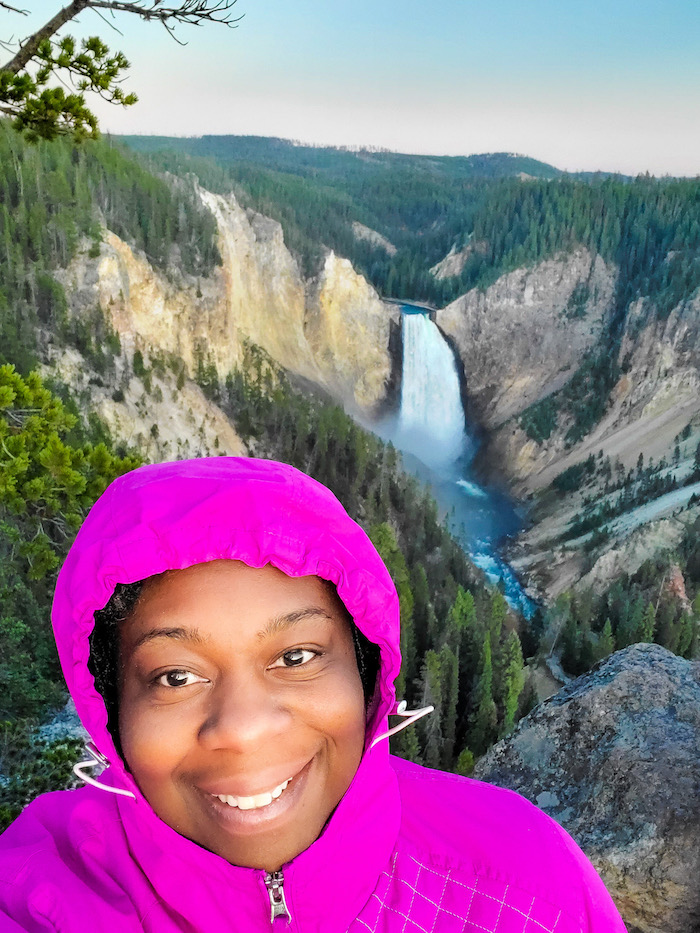 Old Faithful Geyser is perhaps the most famous attraction at Yellowstone National Park. It is also one of the most famous geysers in the world. Although it doesn't have the largest eruptions, it has regular eruptions to the delight of tourists.
Other popular attractions in Yellowstone National Park include the Grand Prismatic Spring, Upper Falls of the Yellowstone River, Mammoth Hot Springs, Lamar Valley and Grand Canyon of the Yellowstone.
Lauren wrote about her 2 day epic solo adventure to Yellowstone National Park and discusses her trip on her podcast.
Visiting Horseshoe Bend and Antelope Canyon in Arizona
As a bonus, Lauren and I described our experiences at Horseshoe Bend and Antelope Canyon. They are both located in Page, Arizona.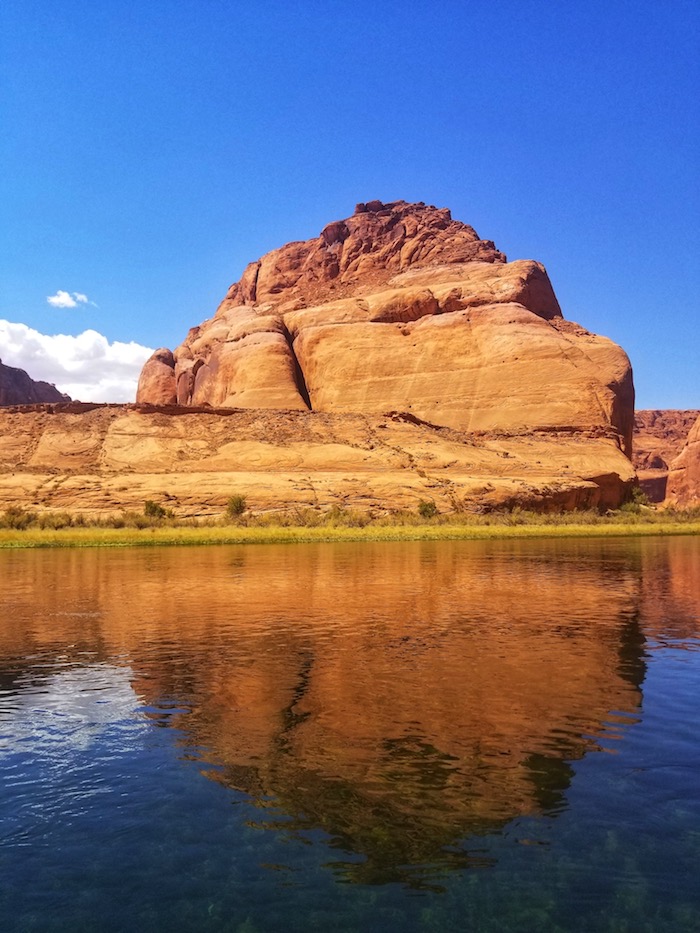 On Lauren's visit to Horseshoe Bend she took a boat ride thru Glen Canyon. Can you imagine floating down the Colorado River and taking in this magnificent site? She then hiked up to the lookout point on top of Horseshoe Bend.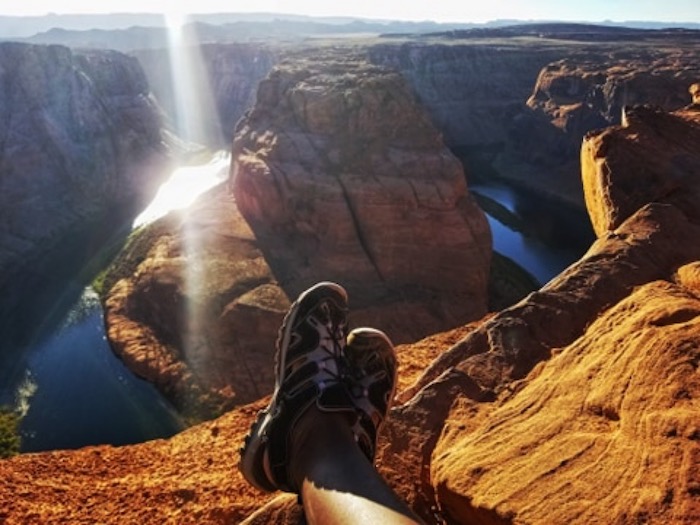 A few years ago I took a day trip to visit both Horseshoe Bend and Lower Antelope Canyon. I stayed in Flagstaff, Arizona which is only 2 hours from Page, Arizona.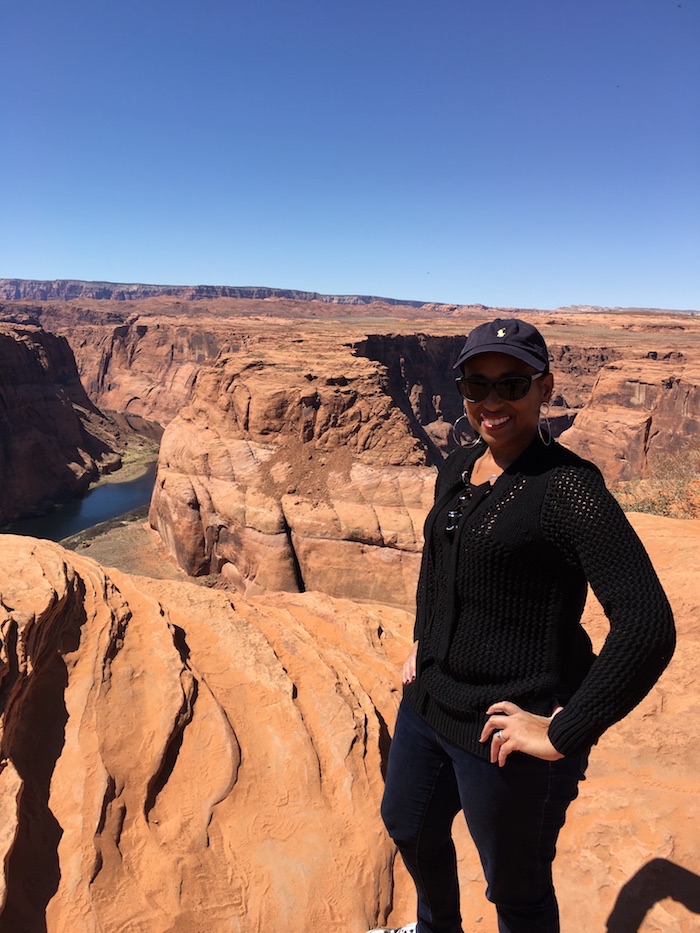 Both places were absolutely stunning. Although we were able to walk right down to Horseshoe Bend, a tour reservation with a guide is required for both Upper and Lower Antelope Canyons. We toured Lower Antelope Canyon and I can honestly say I had never seen anything like it. Check out the recap of my 2-day Canyon Country adventure.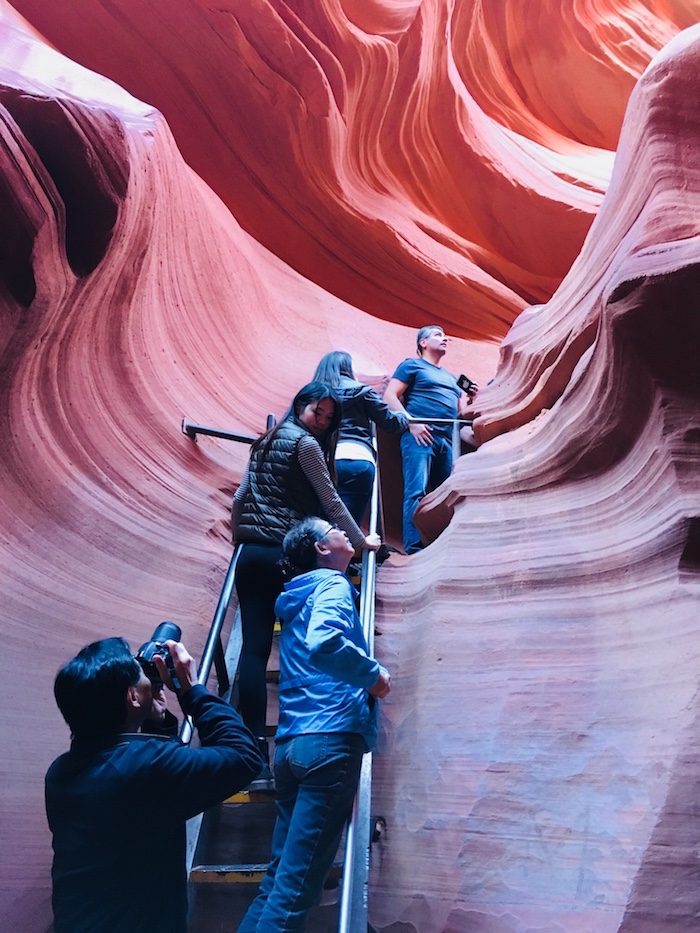 Travel tips for visiting US National Parks:
Make accommodation plans and reservations in advance including campgrounds.
If you are doing a road trip, have a full tank of gas and pack an emergency car kit. Also, if it has been awhile, get your car serviced.
Share trip details with family or a friend, especially if you are going on a solo adventure

.

Avoid holiday weekends, spring break etc. The main attractions will be crowded and activities and accommodations may be sold out. Also, it will be hard to do social distancing!
Decide which attractions and activities are most important to you. Therefore, you can plan a route and select close lodging.
Double check to make sure you have all camping and hiking gear.
Since temperature fluctuations are common in these areas, pack and wear layers.
Download maps and apps for the parks you are visiting.
Remember to check the National Park Service website

prior to and during your trip for updates.
So, do you plan to visit any of these epic US national parks this summer? If so which ones? Enjoy the travel chat below and stay tuned for more "Virtual Travel Escapes"!