Are you considering a romantic AND exotic getaway for your honeymoon? Have you always imagined staying in a private bungalow over crystal clear turquoise water seen in travel magazines? Well then consider a honeymoon in The Maldives! My cousin Janene, who is a regular contributor to this blog, got married this summer (YEAH!) Along with her husband Justin, she traveled to the Indian Ocean for an unforgettable honeymoon in The Maldives. Since I have not yet made this journey, I am grateful that they have agreed to share their pictures and experience with us on The Sophisticated Life! Here are Janene's 5 reasons The Maldives is the perfect honeymoon destination!
From Janene: Why Choose the Maldives for Your Honeymoon?
While planning our wedding, my husband and I were facing our biggest dilemma. Where do we want to go for our honeymoon? Do we want to relax or do we want to explore? Considering the fact that we were already exhausted with all the wedding planning, choosing a location to relax was a no brainer! We then googled and received some personal advice on best honeymoon destinations and after some back and forth, we happily decided to go with the Maldives. Here are my top 5 reasons why the Maldives is the perfect honeymoon destination.
1. The Maldives Offer Amazing Scenery
The Maldives is a tropical paradise in the Indian Ocean made up of an archipelago of over 1,000 coral islands grouped into 26 coral atolls. Each island has an encircling beach with its own house reef. The views are stunning! Each morning was met with the bluest of skies and the clearest of waters. We were able to see sting rays, sharks, tropical fish, crabs and sea turtles daily!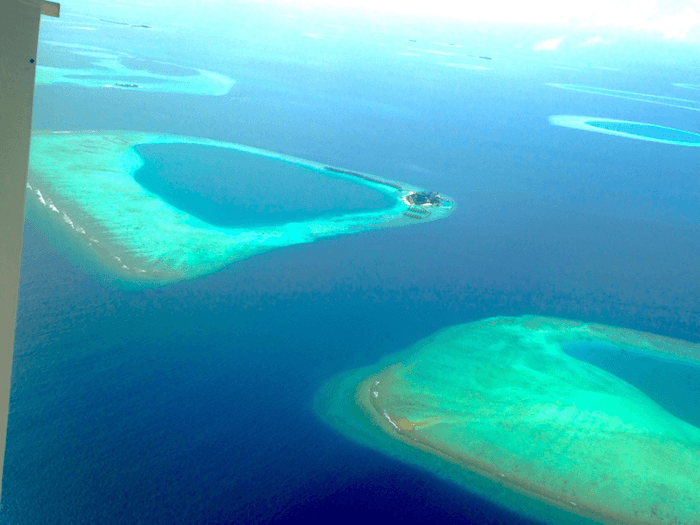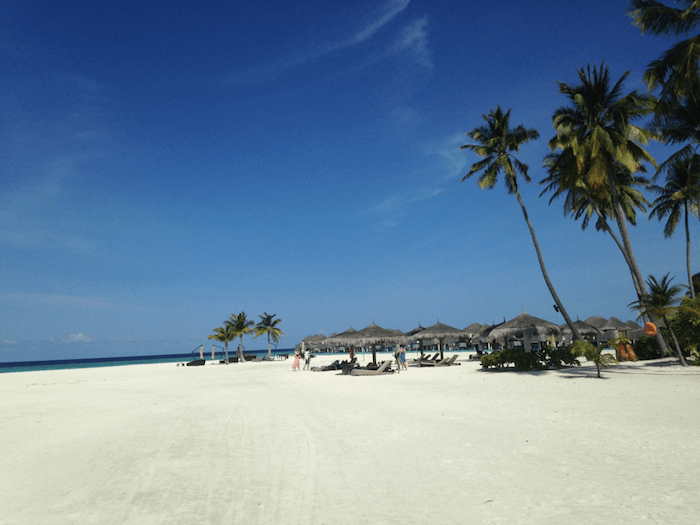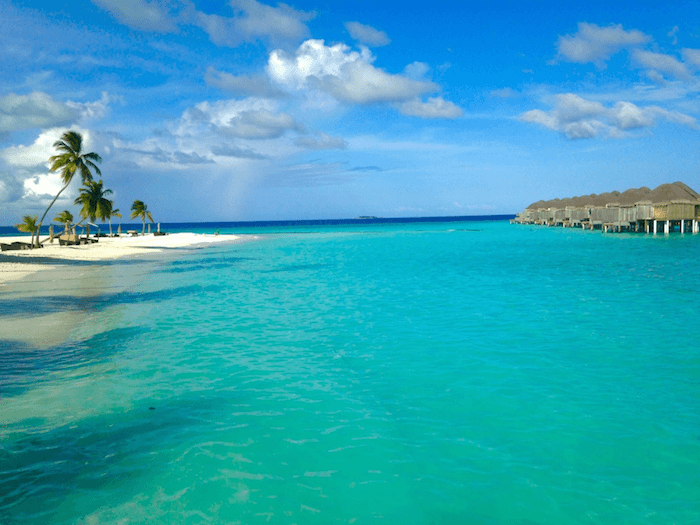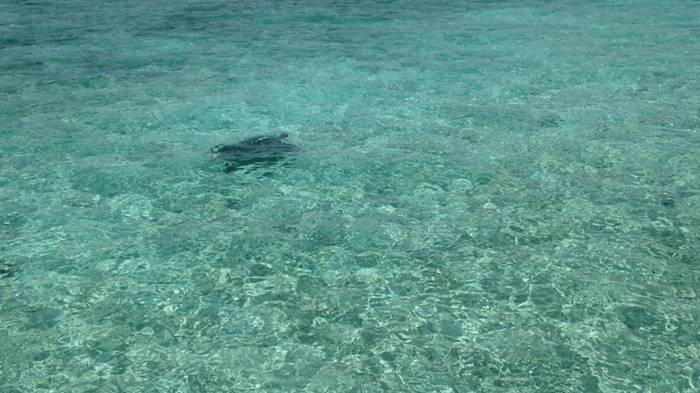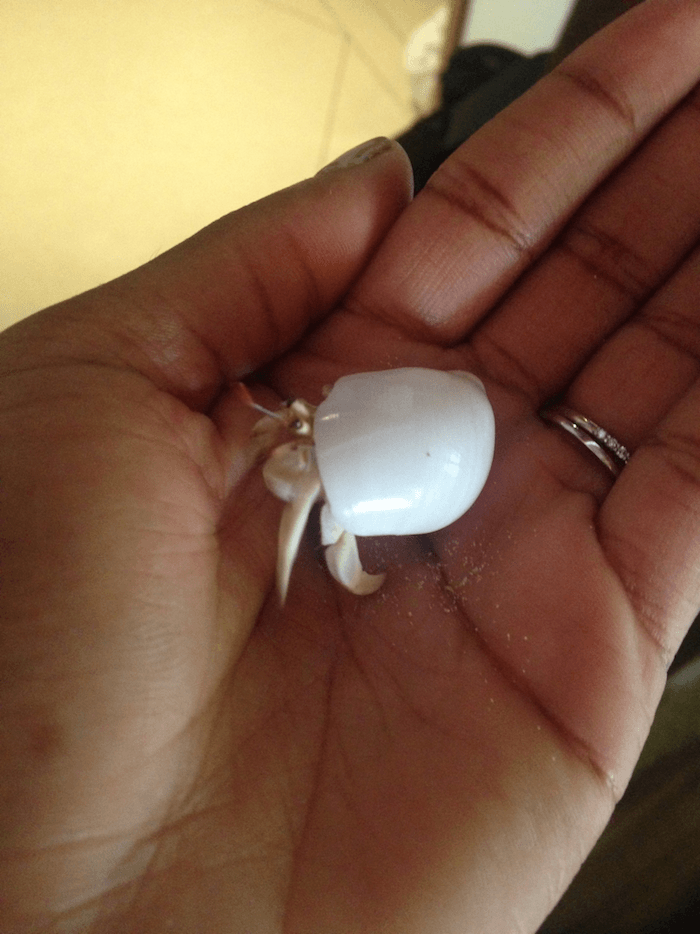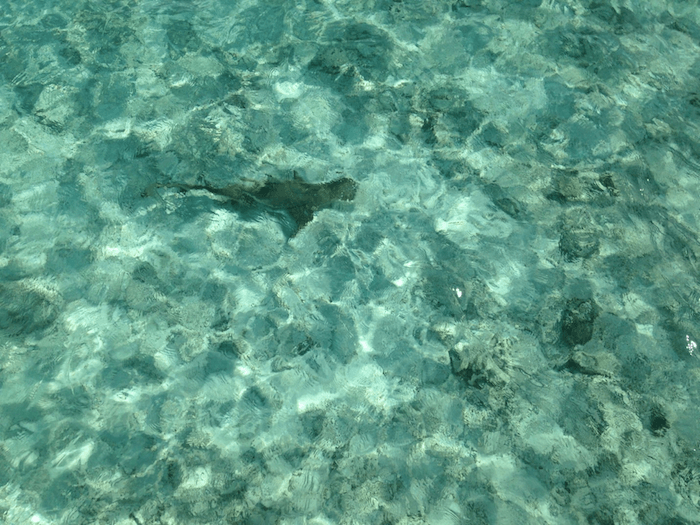 2. Water Villas Have Lots of Privacy
For our honeymoon, we stayed at the Constance Halaveli Resort ,which featured spacious water villas with private plunge pools. Each villa came with high raftered ceilings and a fully furnished terrace with privacy walls surrounding each. This setting is pretty standard for most of the resorts in the Maldives. For the most part, we felt like we were on our own island!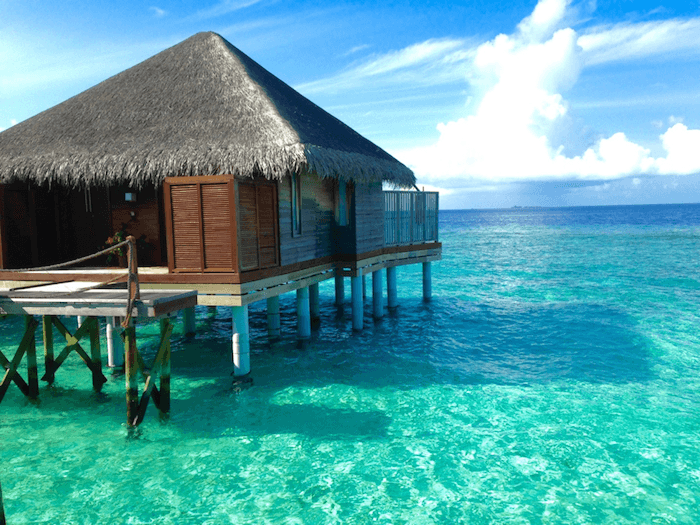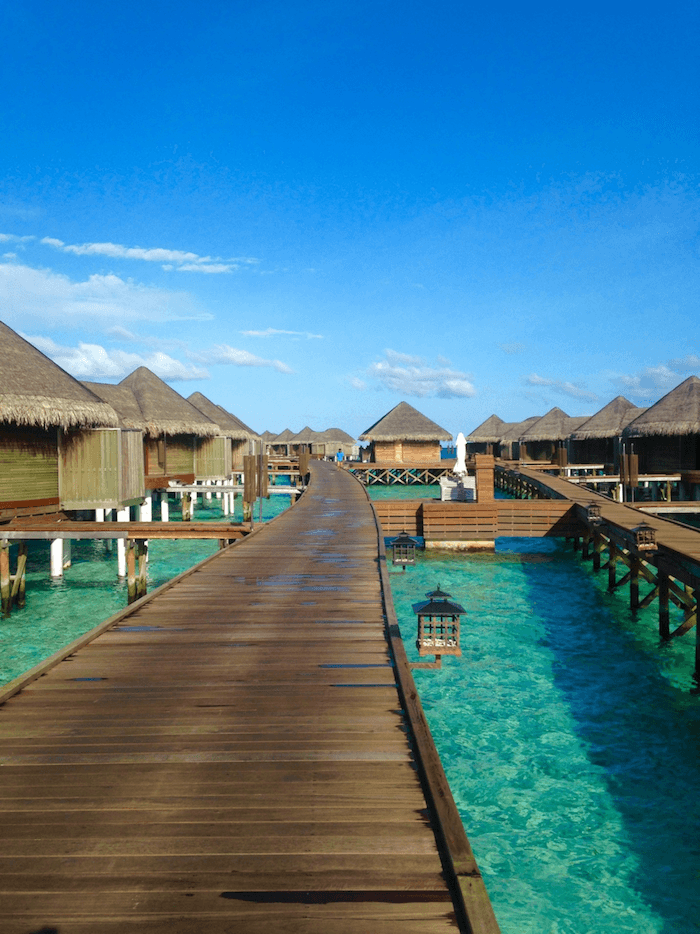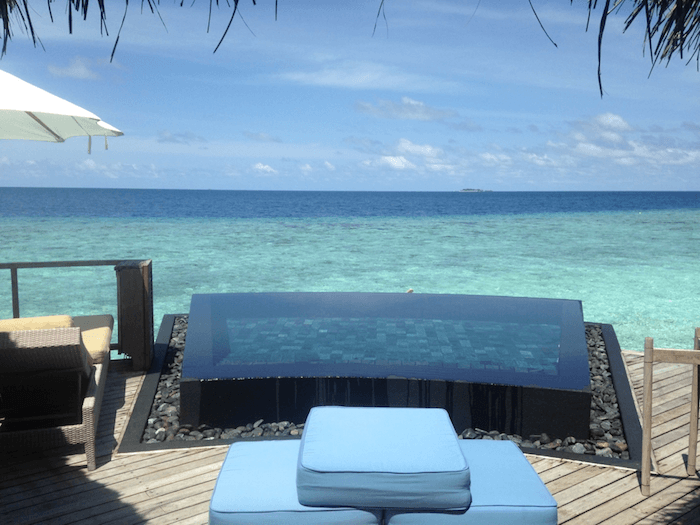 3. The Maldives are a Great Place to Relax
To say that we were exhausted after our wedding would be an understatement. All we wanted to do was lay on a beach in the middle of nowhere, and that is exactly what we did! If you're looking for a week of diving into your own plunge pool with ocean views, massages, snorkeling through the live coral reefs, and relaxing by the pool then the Maldives is the place for you.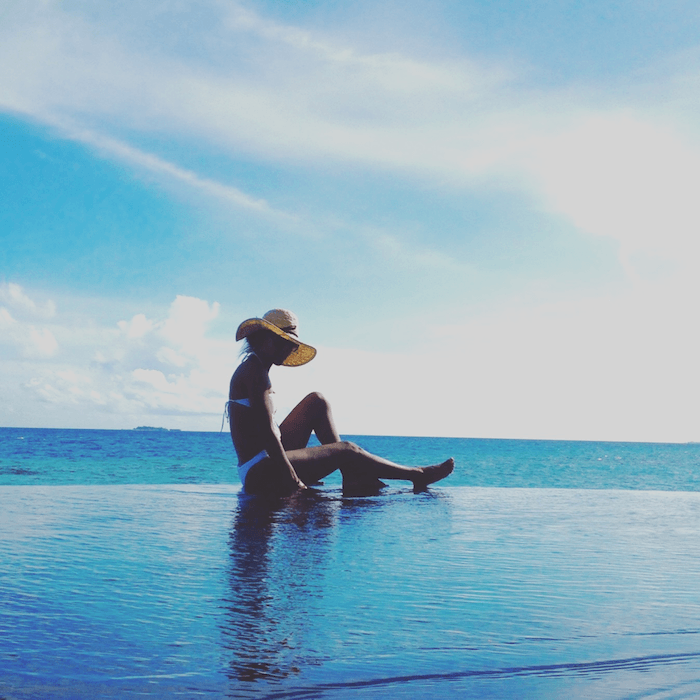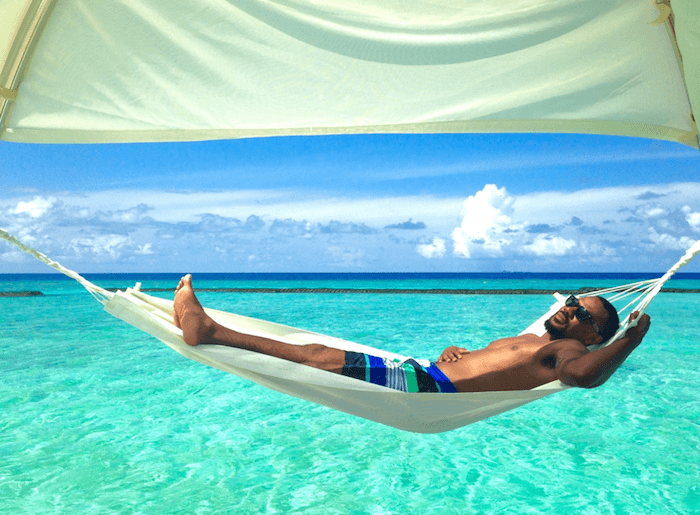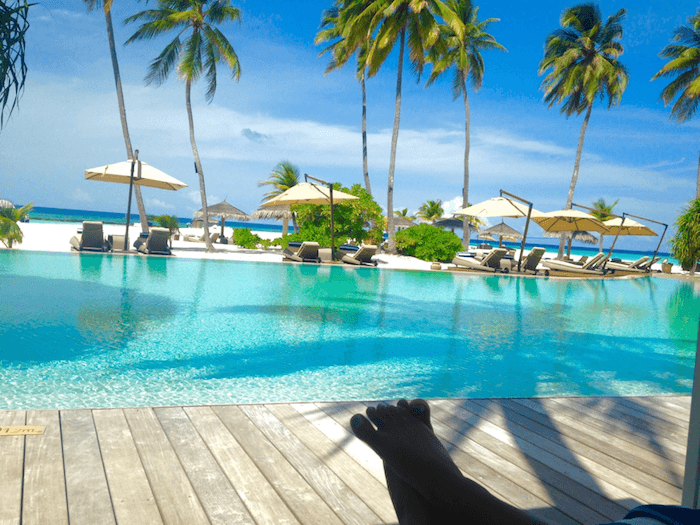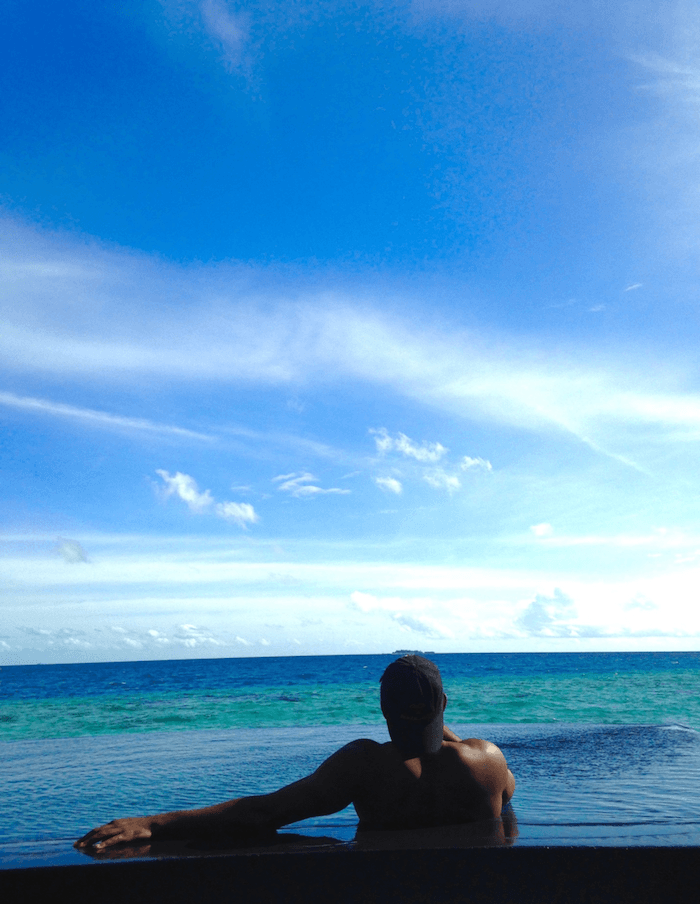 4. There's No Place More Romantic
The Maldives was definitely the most romantic place I had ever been. Whether it's the privacy or scenery or a combination of both, the romance factor was through the roof! What better way to kick off a marriage, right??!! Our favorite was the candlelit dinners outside with ocean views. Feeling secluded on our own private island wasn't too bad either!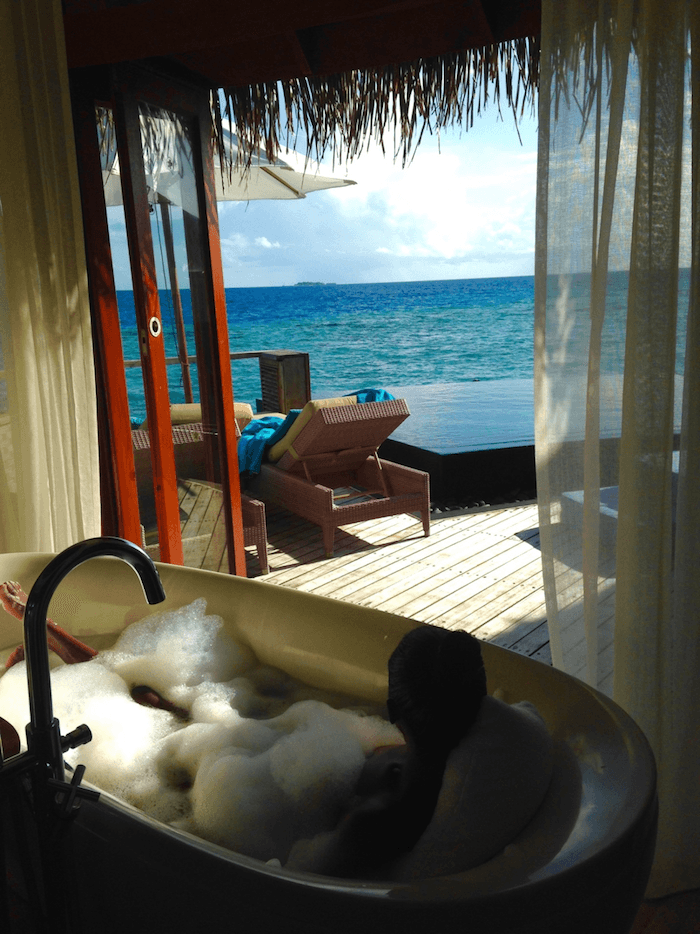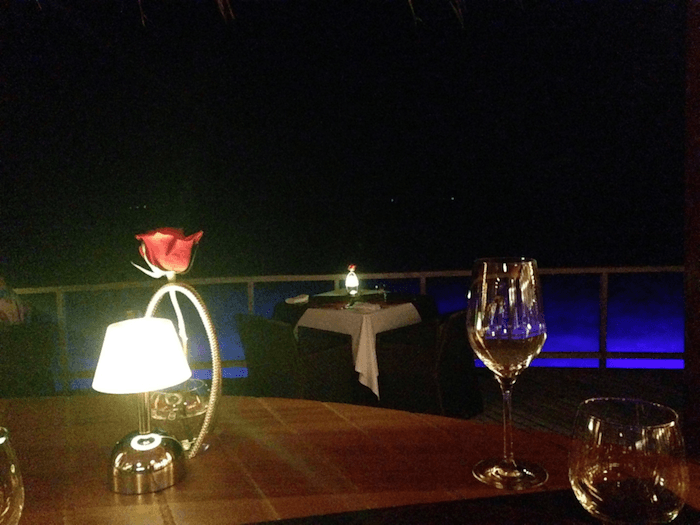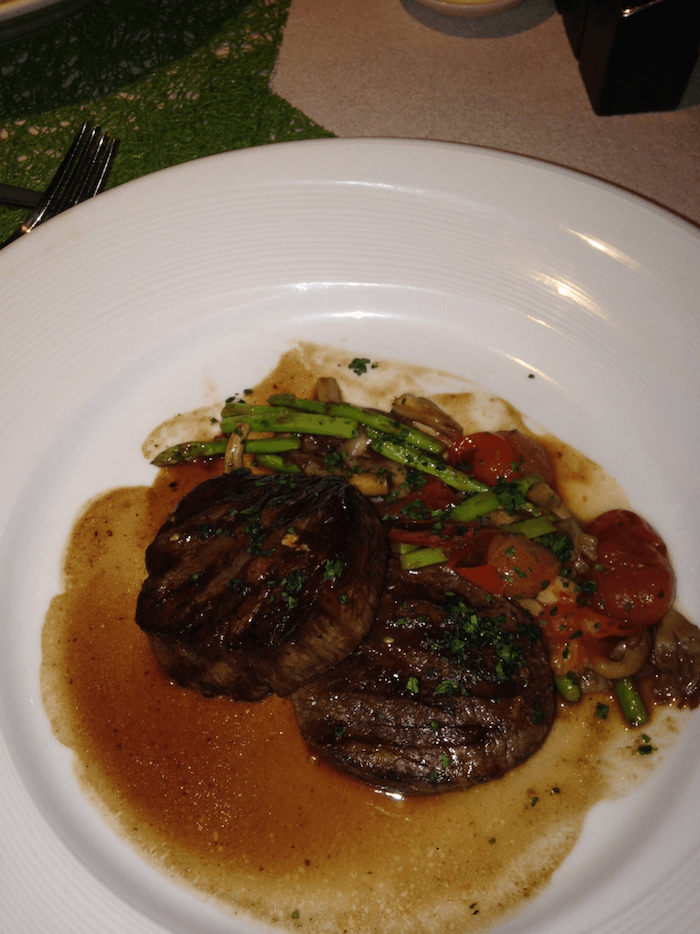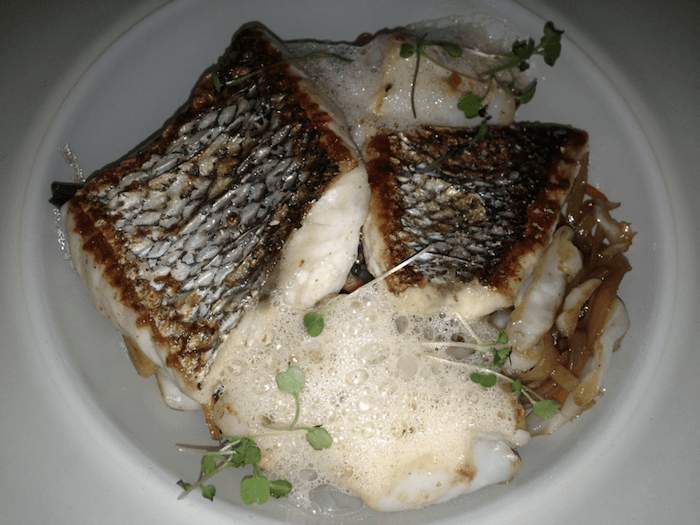 5. There Are Lots of Activities to Do
Although we wanted to honeymoon where we would be able to do nothing but relax, there were moments when we had that itch to get up and be active. We were able to snorkel every day, paddle board and wake board. There are also plenty of excursions offered weekly that enable you to swim with sea turtles and whale sharks!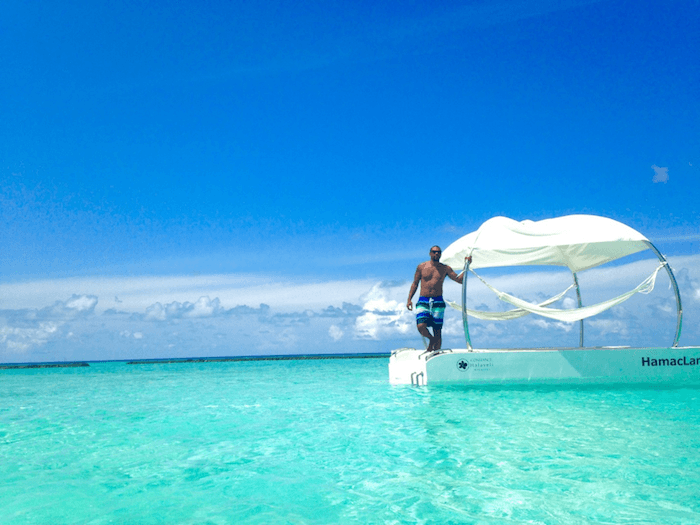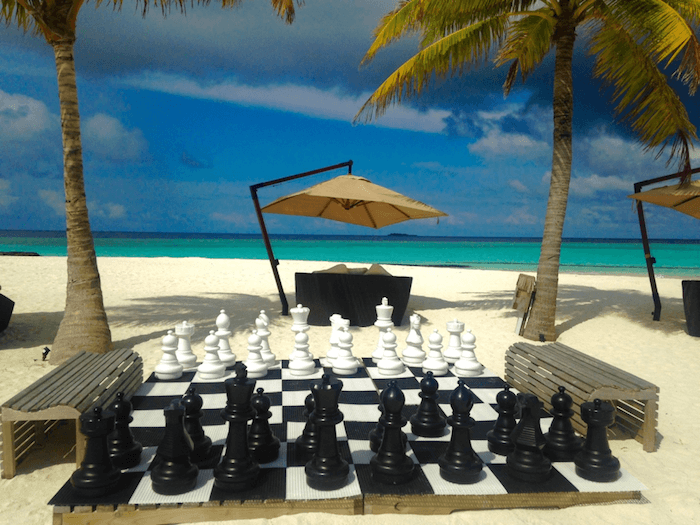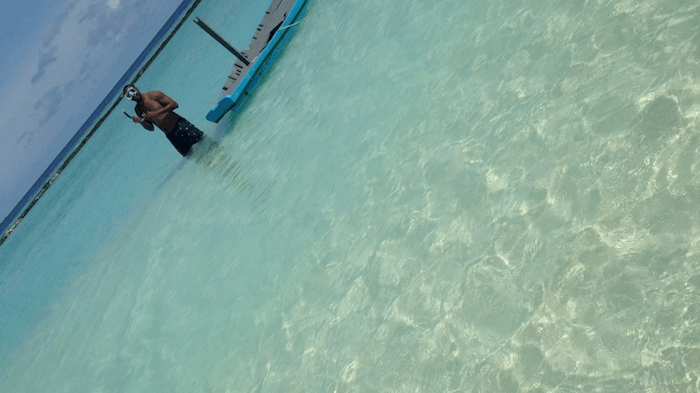 We had the best time on our honeymoon and I would definitely recommend The Maldives to anyone who is looking for a relaxing, beautiful place to go. We would choose it ten times over if we could!
Thank you to Janene for sharing this information and these stunning photos with us!! For more information on The Maldives visit "Maldives the sunny side of life". Have you ever been to The Maldives? If so share your thoughts with us below! AND, if you are looking for a luxurious and relaxing honeymoon destination closer to home be sure to read my posts on Turks and Caicos–The Gansevoort Hotel Review and Planning a trip to Turks and Caicos? 5 things you need to know.
Pin this post for future reference!