How to Spend a Fabulous Weekend in Sedona!
This past summer I finally fulfilled a travel bucket list item by spending a weekend in Sedona Arizona. My girlfriends and I did a little bit of everything. We went shopping, sightseeing, to the spa and of course enjoyed the local food scene. I have put together a great list of things to do & see as well as a list of restaurants for you to choose from. There is something for everyone in this post. Whether you choose to simply relax or experience some adventure during your weekend in Sedona, you will find it here. My first tip on how to have a fabulous weekend in Sedona is to rent a convertible! During the day you will have unobstructed views of the red rocks all around you. At night you will enjoy the brilliant stars in the Sedona sky.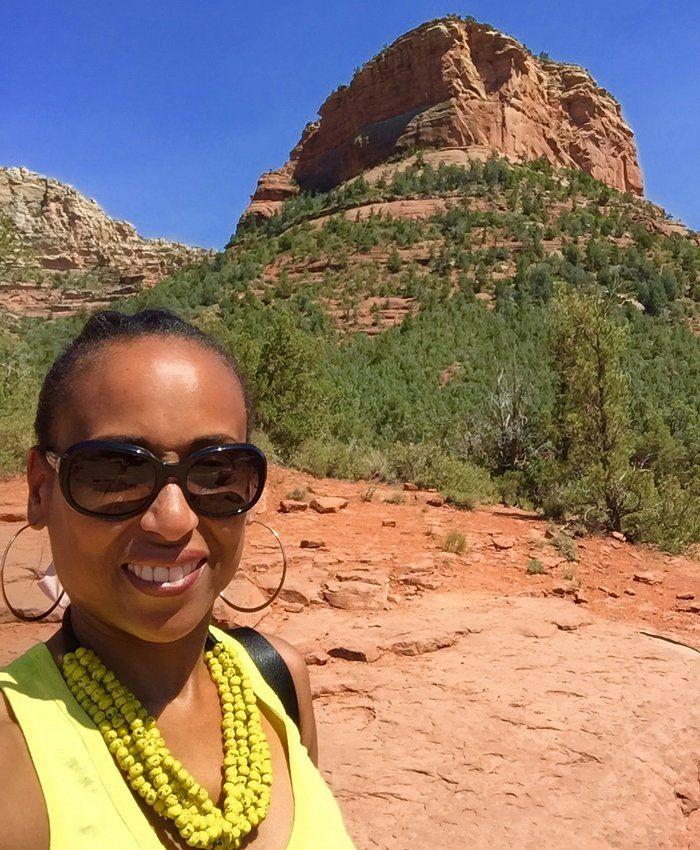 Things to Do & See
Pink Jeep Tour: One of the best ways to get up close and personal to the red rocks is to do a Pink Jeep Tour. My friend and fellow travel blogger Tyra of BarrisTourista recommended this tour to me and I am so glad she did. I was warned that this jeep tour is a rough ride but trust me-it is fun and it is worth it. We chose to do "The Broken Arrow Trail" but they have several trails for you to choose from. During the ride you stop at different vantage points along the red rocks to take pictures while learning about the history of Sedona. The pictures below were taken along the broken arrow trail!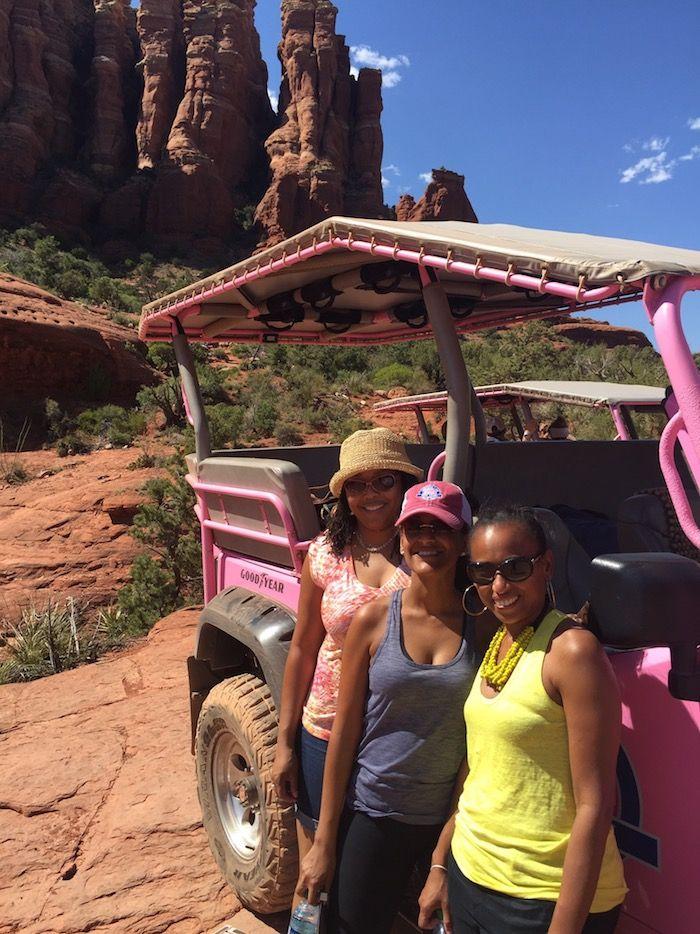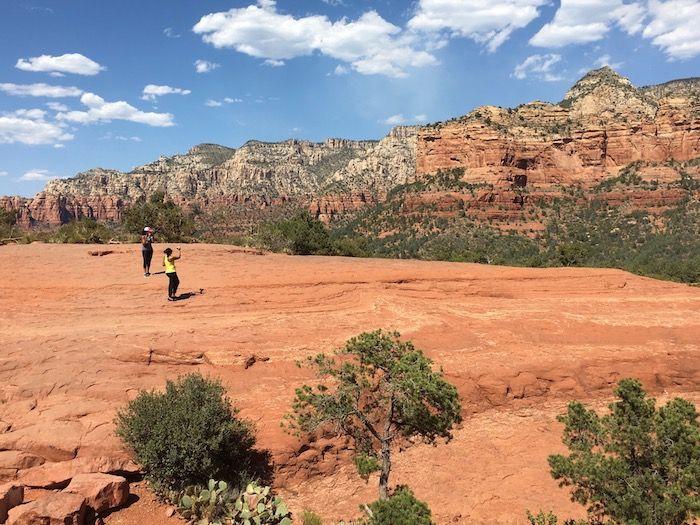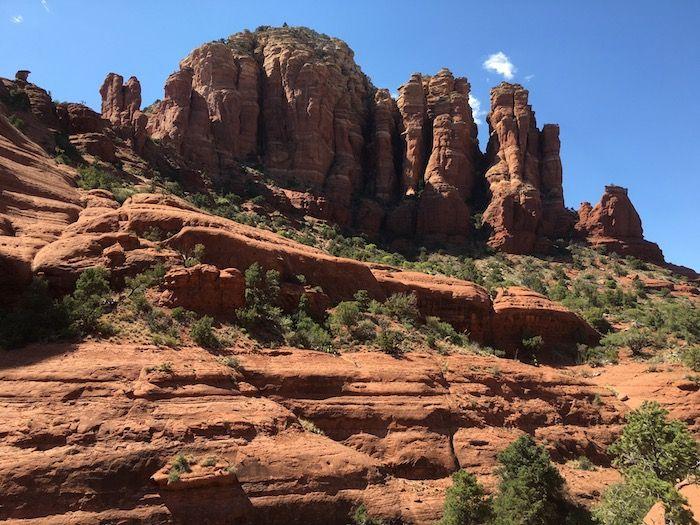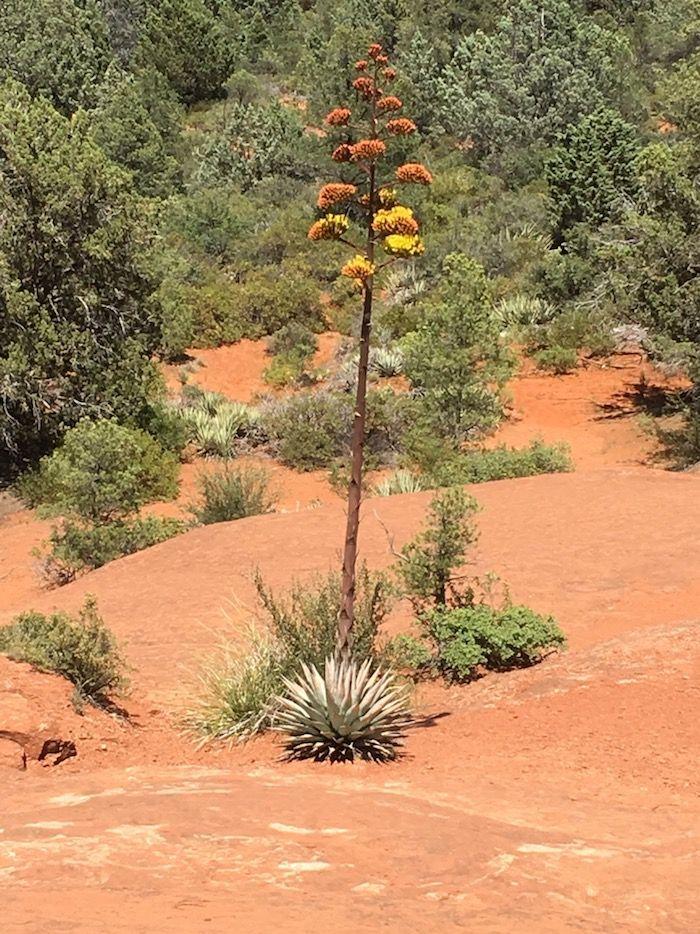 Go Shopping at Tlaquepaque Arts and Crafts Village: When friends in one of my travel groups on Facebook recommended going shopping here, I assumed it was a typical "arts and crafts village" with individual stalls of artisans selling their goods. To my surprise, both these shopping centers, located across the street from each other, are sophisticated outdoor plazas with unique boutiques. We found exquisite jewelry, works of art, clothing, accessories and more! There were also quaint restaurants with outdoor patios and live music. Come ready to spend money at this "arts and crafts village" during your weekend in Sedona.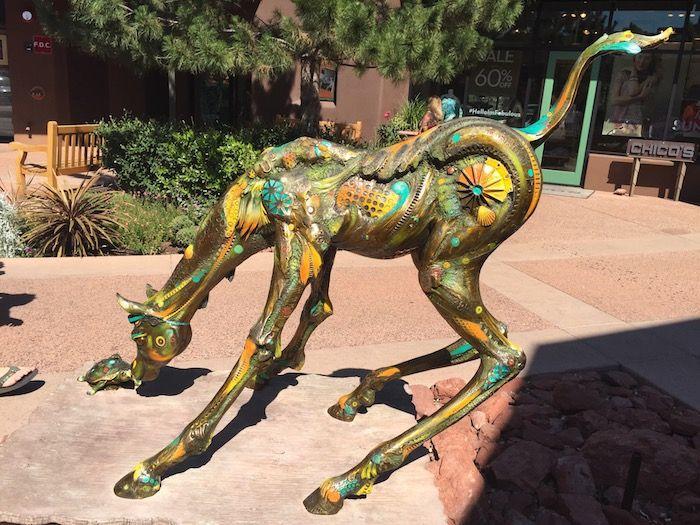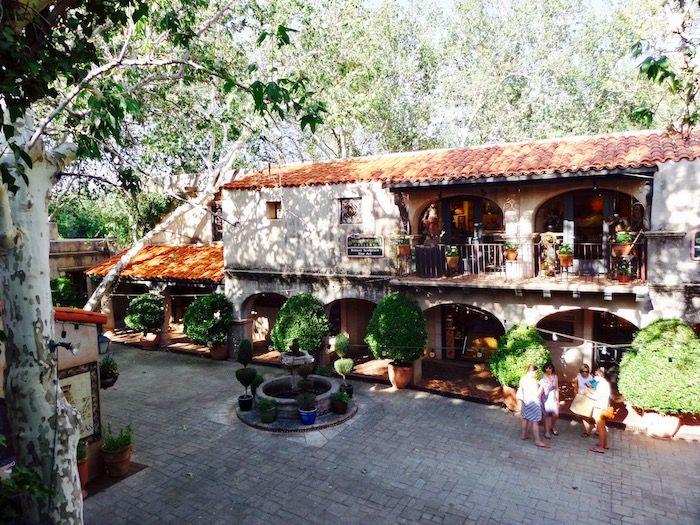 Visit Chapel of the Holy Cross: Ever since I can remember, pictures of the Chapel of the Holy Cross were synonymous with Sedona. Therefore, I knew I could not spend a weekend in Sedona without visiting this place. The Chapel was completed in 1956. It is a Roman Catholic chapel but welcomes people of all faith. In 2007 it was voted one of the man-made wonders of Arizona. The Chapel of the Holy Cross is also one of the sites of the Sedona vortices (see below). You can drive past it on the street and take pictures from there. But, I recommended driving up to the front entrance. There is parking above and you can enter the chapel to light a candle and visit the gift shop. In addition, the views from the top are amazing!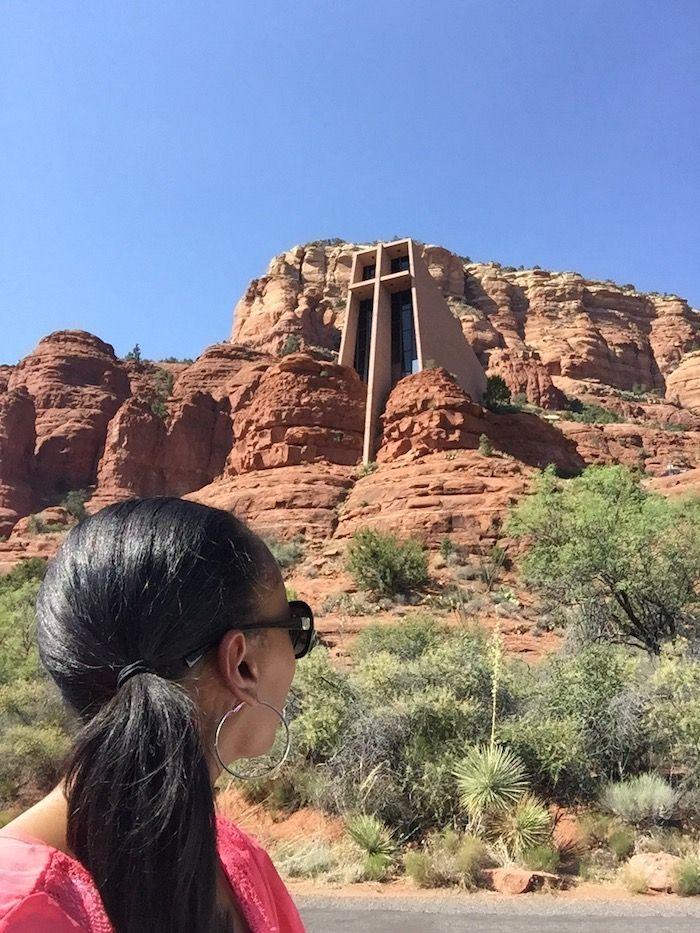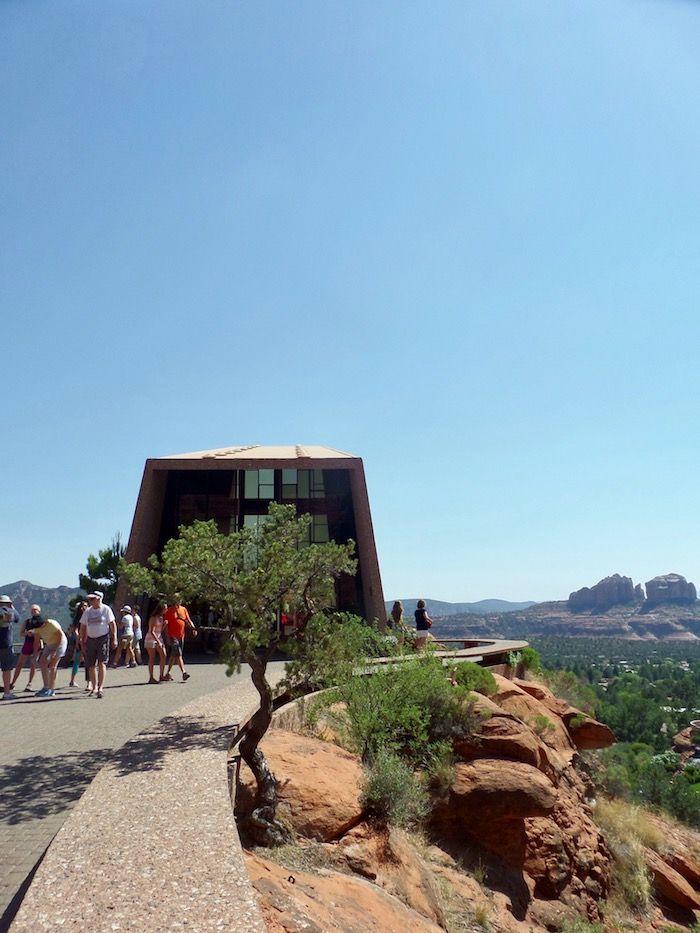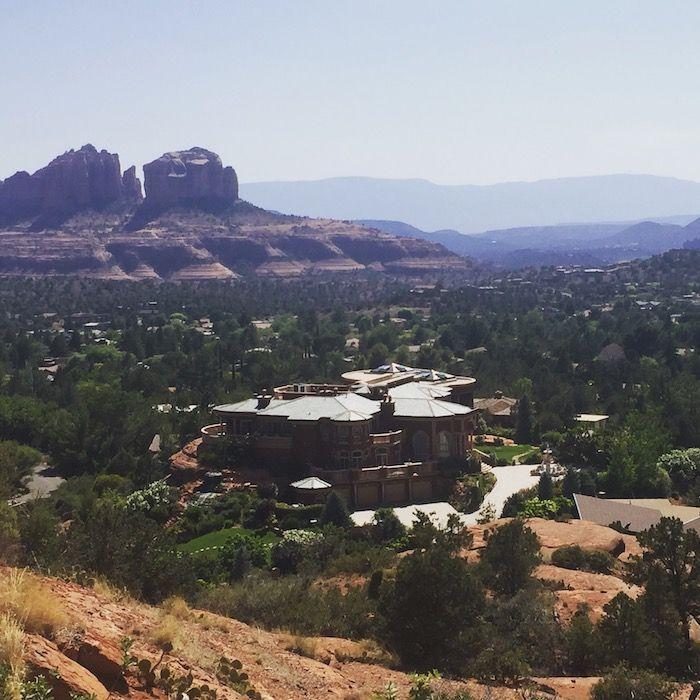 Visit Sedona Vortex Sites: I remember when my Mother was ill with cancer people recommended that I take her Sedona for its healing power and energy. We didn't make it there but I was curious as to what that was all about. It is said that over 4 million people a year visit Sedona based on this energy, to see the red rocks and in search of the vortex sites. Think of a vortex like a tornado. In Sedona it refers to a place where the earth is alive with energy and pulls everything around it into its center. An example of this would be the twisting of tree trunks at a vortex site. Sedona is said to have 4 vortex sites. Use "A Guide to Sedona-Sedona Vortex Sites" to find them during your weekend in Sedona.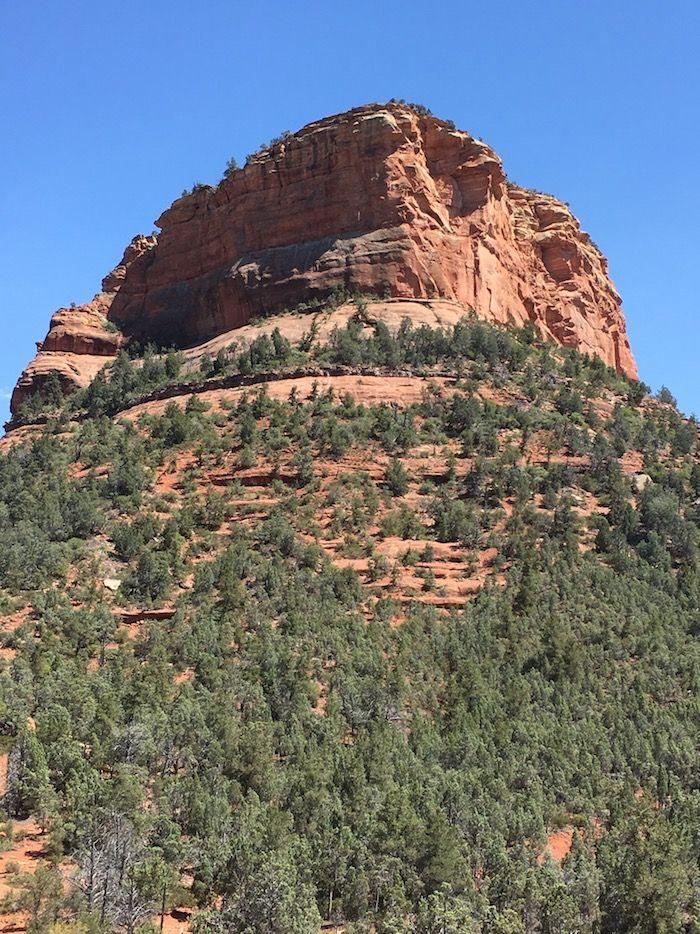 Get a Spa treatment: Yes I know. You go to the spa all the time in your hometown. But, the spa treatments in Sedona are different. Sedona is known for their day spas and wellness centers. They even have a healing salt spa AND a salt and sole spa! Their massages incorporate modalities such as aromatherapy, balance and energy. Mii amo is a destination spa located at The Enchantment Resort and is a private destination spa that includes accommodations, meals, spa treatments, fitness classes and more! During our weekend in Sedona, we stayed at the Hilton Sedona Resort at Bell Rock. Although they had traditional body treatments, they also had signature Southwest and Sedona spa treatments. Here are some examples: "sacred rhythm facial", "signature red earth cocoon body wrap", "desert monsoon polish body treatment" and "Sedona energy facial". You cannot spend a fabulous weekend in Sedona without experiencing one of their signature spa treatments! Here is a great list of spas in Sedona.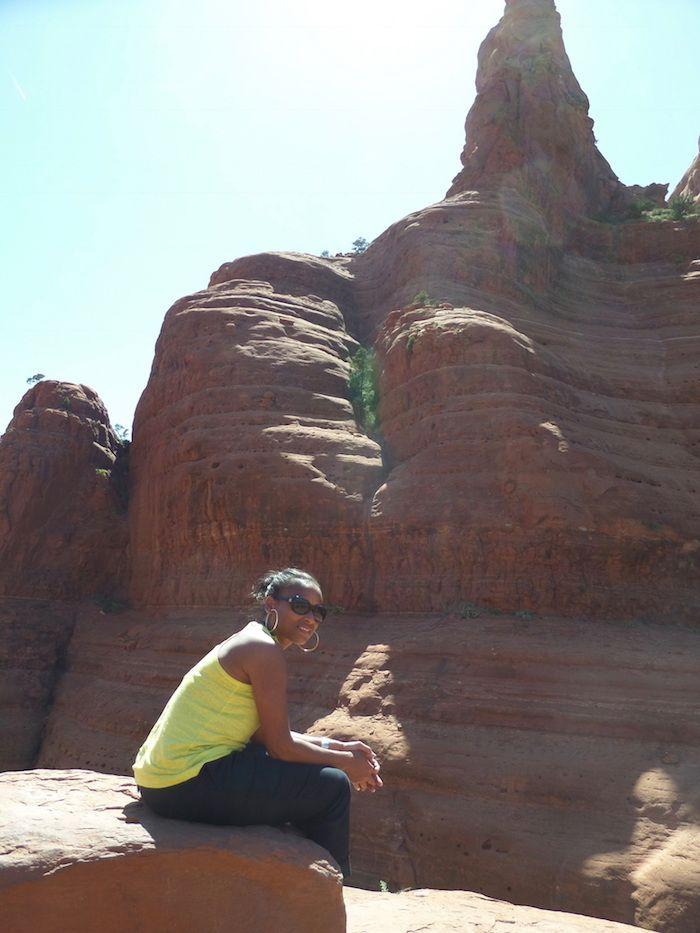 After all these activities I am sure you would have worked up an appetite! We ate very well in Sedona. I particularly enjoyed the margaritas and the Southwestern cuisine.
Where to Eat in Sedona
Elote Café: This was the most highly recommended restaurant by fellow foodies so it was a must during our weekend in Sedona. Elote Café is an award-winning Mexican and Southwestern restaurant. The restaurant is very unassuming from the outside since it is located on the side of a hotel. However, it has great character on the inside including a bar at the entrance serving up delicious margaritas and stunning views of the red rocks from the dining room. They do not take reservations so it is best to go early or expect a wait. Everything we ate was amazing but be sure to get their signature dish-the Elote corn.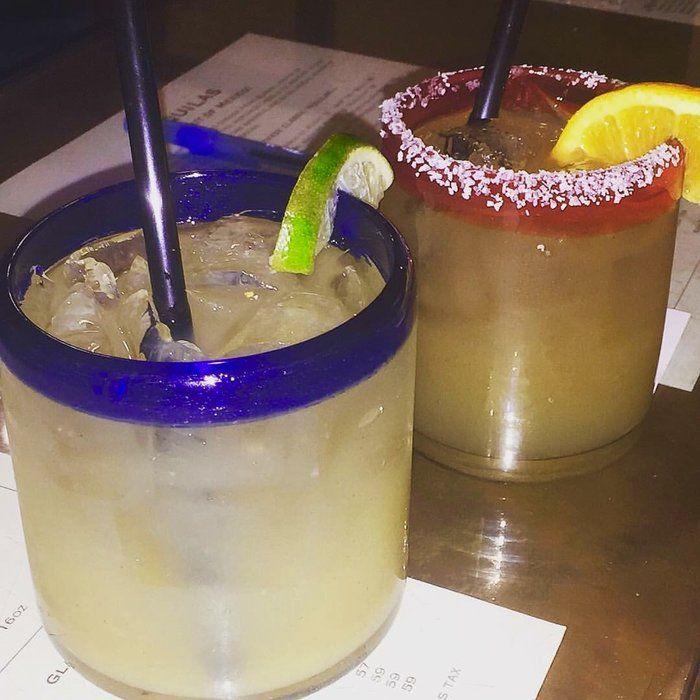 Mariposa Latin Inspired Grill: Simply put: One of the most well designed and well decorated restaurants I have ever seen. And it is perfectly nestled in the red rocks! My first piece of advice, get there right before sunset. Have drinks on the patio then dine inside or out. Based on the large windows, you will have stunning views from the indoor dining room. Be sure to check out the art that adorns the walls. In terms of the food, Chef Lisa Dahl prepares Latin inspired dishes based on her interactions with chefs in Argentina, Uruguay and Chile. There is also an extensive wine list and craft cocktails available. This restaurant is not to be missed during your weekend in Sedona.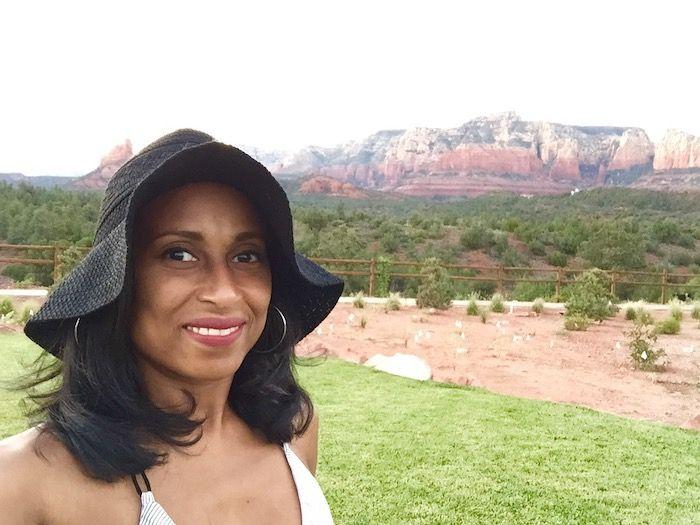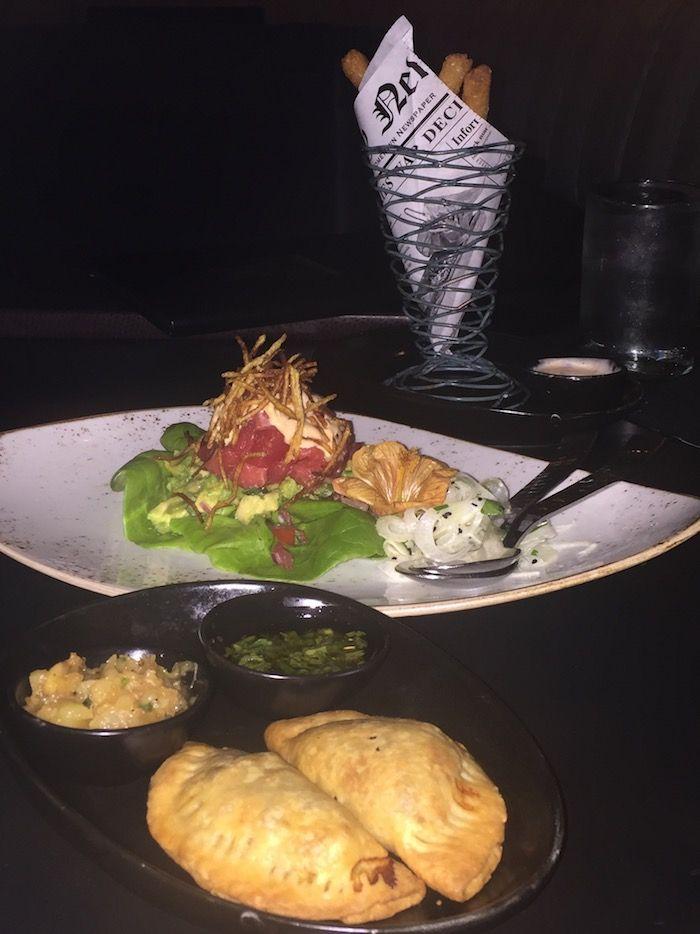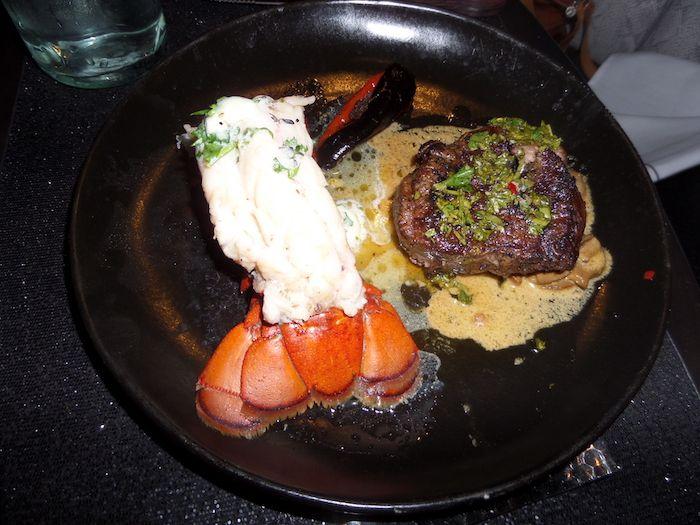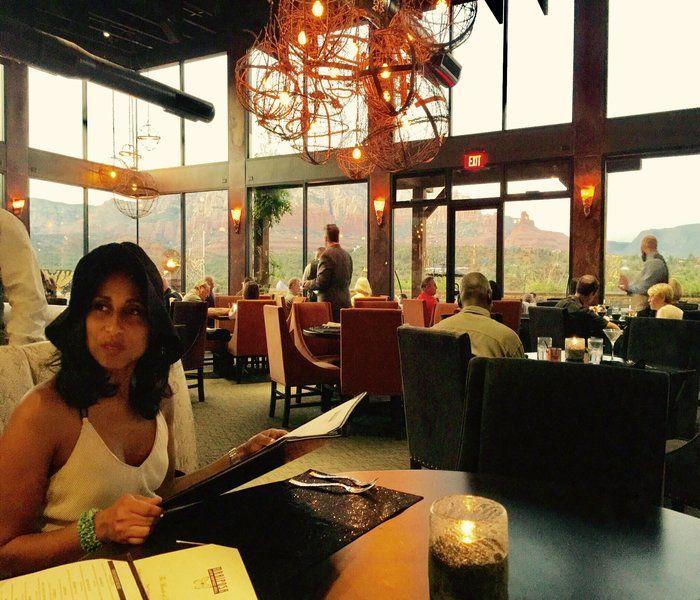 Timo: Timo is a wood oven wine bar in Sedona. It is located inside the Los Abrigados Resort & Spa. It is a cozy casual space for tapas and wine. Every menu item is roasted in their wood-fired oven. They have daily wine sampling choices which were great for an oenophile like me!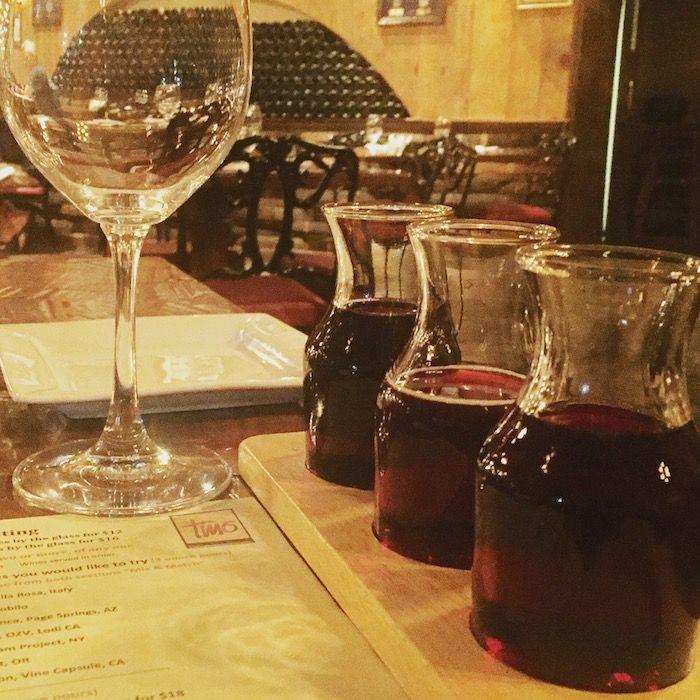 L'Auberge de Sedona: Oh what can I say! This property is absolutely gorgeous! The indoor/outdoor setting of the inn and restaurants on a creek is very unique. "Conde Nast Traveler" named the restaurant area "One of the Top Ten Restaurants in the Southwest." You can choose between 3 restaurants here. We decided to indulge in the fine dining experience at "Cress on Oak Creek". Cress is located outdoors along the creek and we literally dined by moonlight under the stars. It has a prix fixe dinner menu which is a bit pricey. But, in all fairness, the title of this post is how to have a fabulous weekend in Sedona 🙂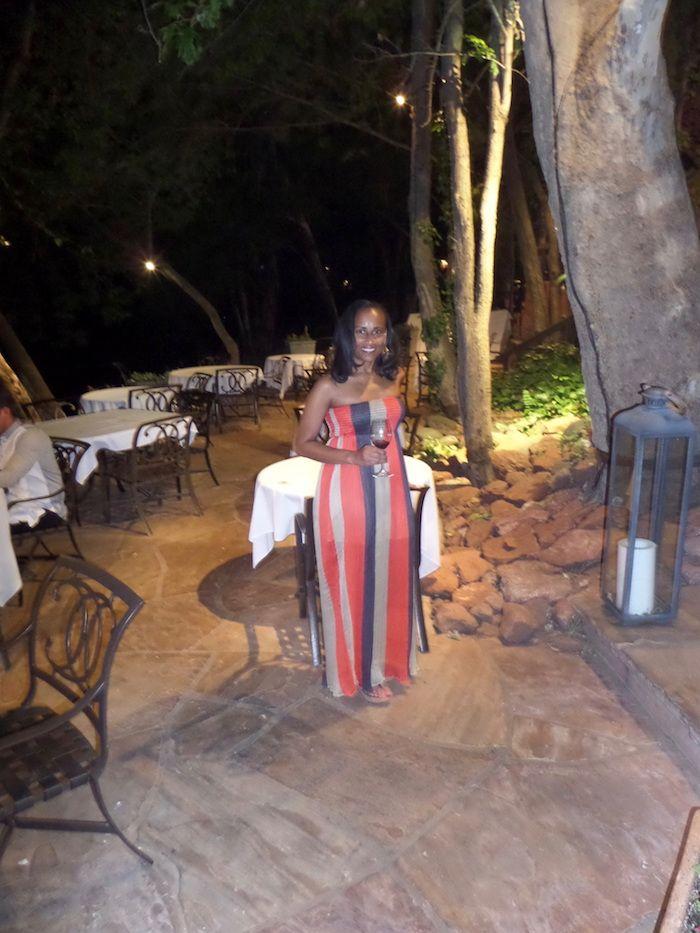 El Rincon or Rene at Tlaquepaque Arts and Crafts Village: Although we didn't have a chance to dine at either of these establishments, as mentioned above, I visited Tlaquepaque while shopping and strolled past both restaurants. The menus looked appetizing and the setting is lovely.
I hope you have enjoyed this travel guide on how to spend a fabulous weekend in Sedona! Isn't it beautiful? Have you been there? If so what would you add to the list? Share your thoughts with us below! Here are a few more pictures of this stunning city! Also check out VisitSedona when planning your next weekend in Sedona.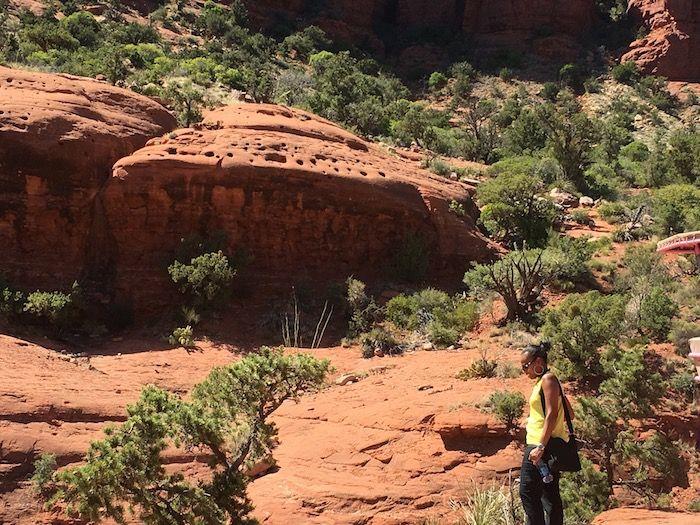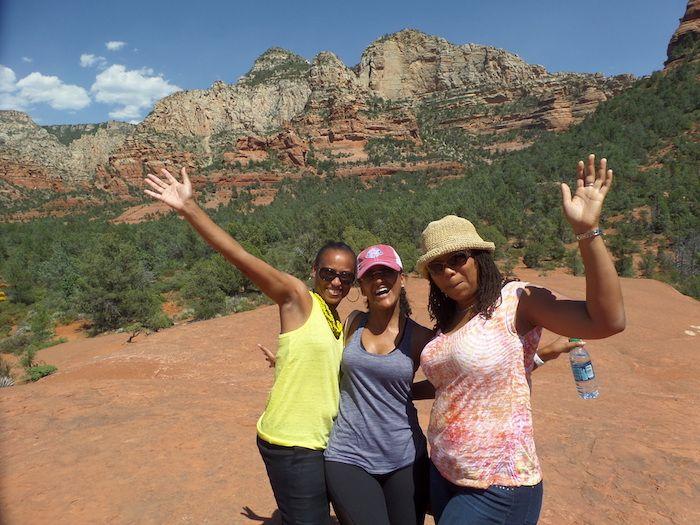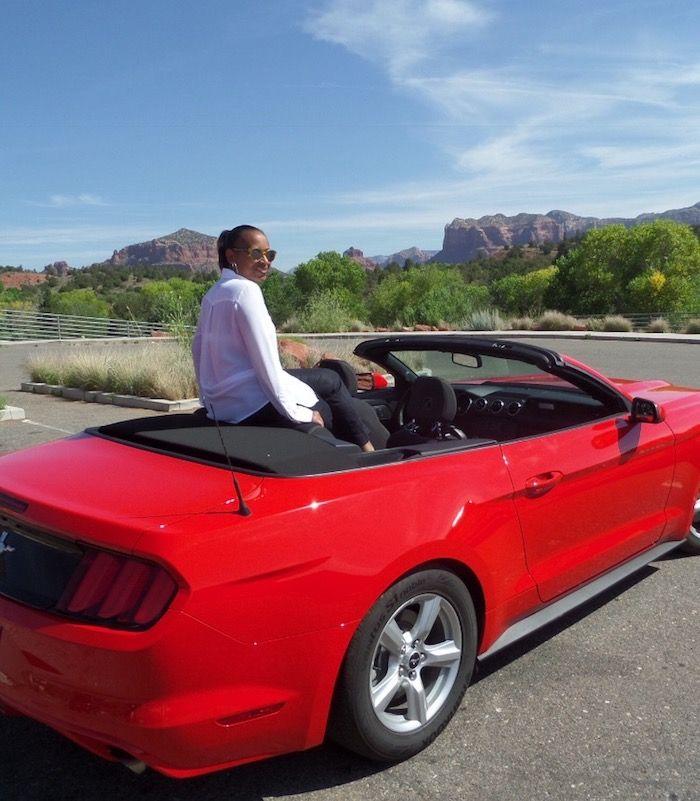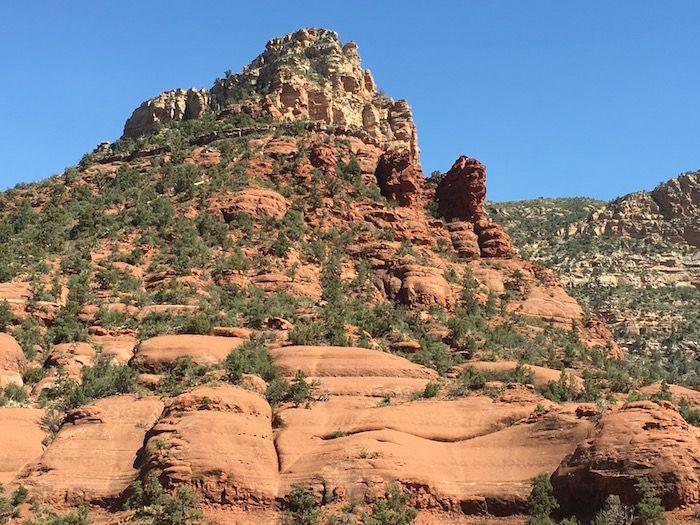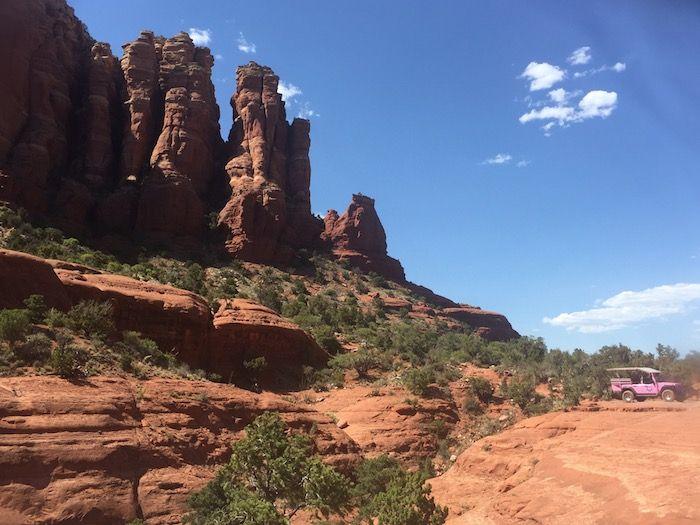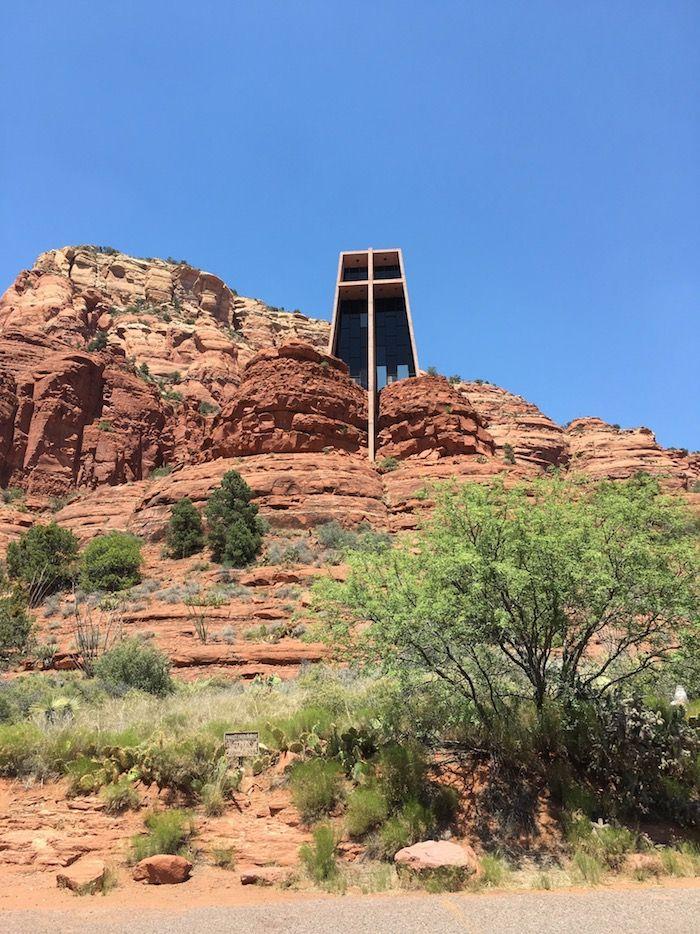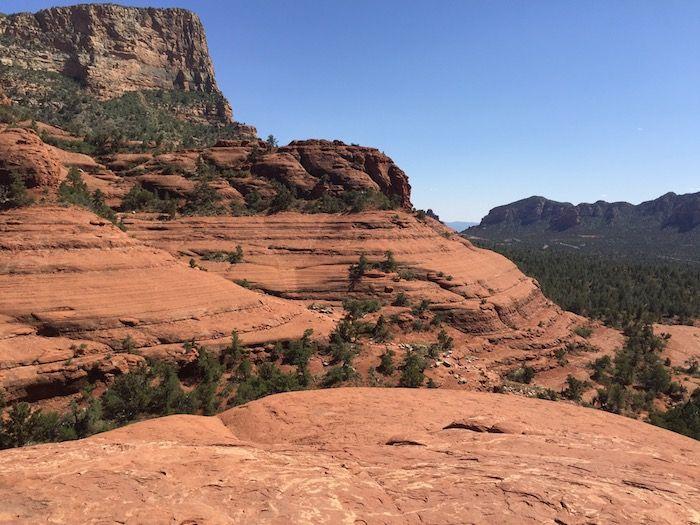 PIN THIS POST FOR FUTURE REFERENCE!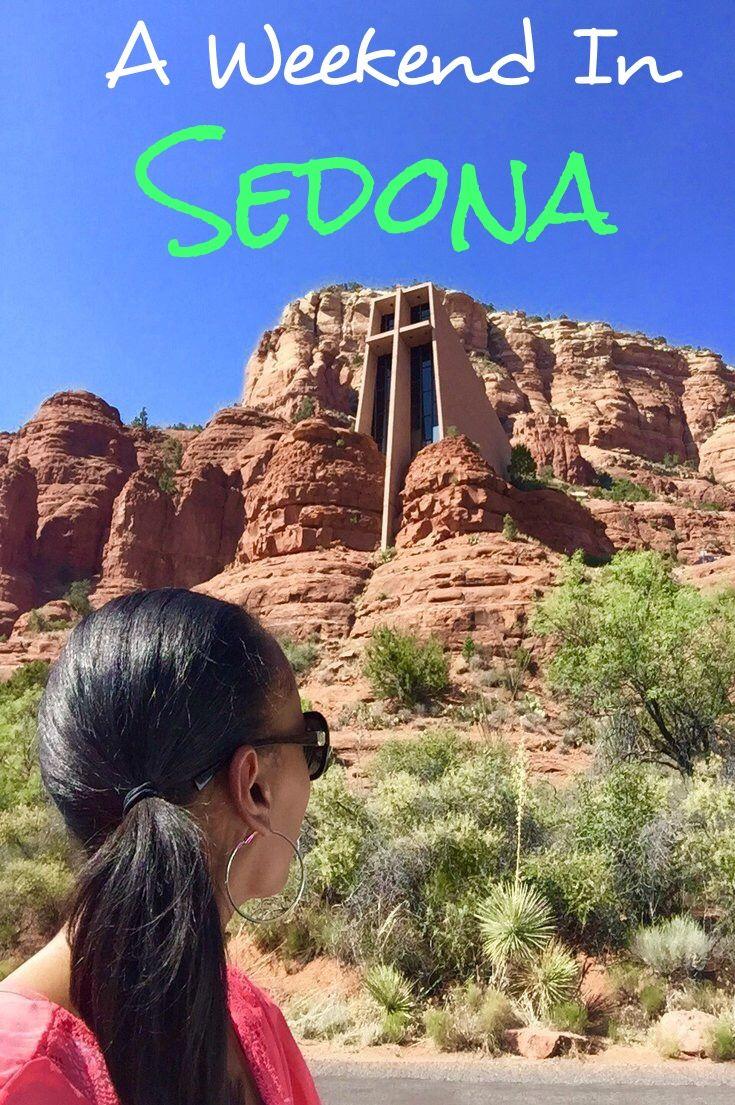 Comments
comments