Heading to Miami Florida to escape the cold weather? If so, here is a list of 4 must try Miami Beach Restaurants! One of the issues I have with Miami Beach is that everything is a bit overpriced. This includes the hotels, the restaurants and the nightclubs. Also, at Miami Beach restaurants gratuity is often included so if you are going to spend $20 on a drink shouldn't you really really enjoy it?! Since I used to live in the area, I frequented Miami Beach restaurants. I narrowed down my favorites that I return to on every visit. However, on a recent trip I discovered two new Miami Beach restaurants that I will share with you in this post. From Cuban food to fine dining to a sunset happy hour to casual Mexican food, I have got you covered!
1) Havana 1957: Cuban Food, Several Locations
When you think of Miami one of the first cuisines that probably come to mind is Cuban food. If you are staying on Miami Beach and can't get to Little Havana, Havana 1957 is a great alternative. They have locations on Ocean Drive, Lincoln Road and Espanola Way. The Espanola Way location, with its outdoor patio, is quaint and definitely reminds me of being in Havana. Yes, I have been to Havana! For all the new readers of my blog I visited Cuba in March. I found the food in Cuba to be less spicy and little less flavorful than what I am used to in Miami but it was good none the less. At Havana 1957, expect the flavors to explode in your mouth! Start with one of the delicious sangrias or the fruity flavor mojitos or a Cuban classic daiquiri.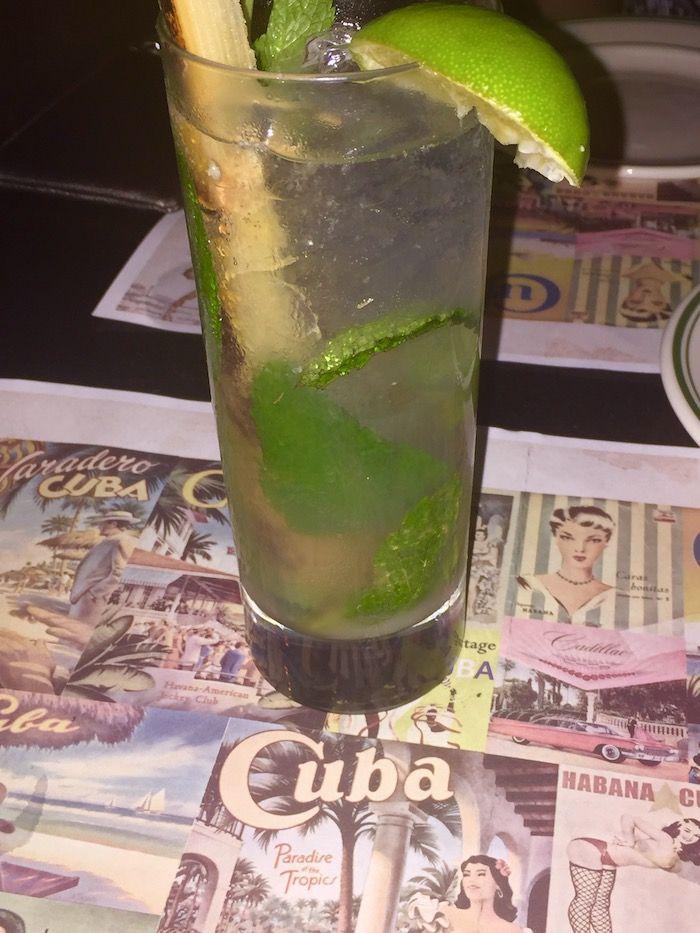 Pick from appetizers of yuca frita, croquetas and tostones (the menu does have English descriptions :-))! They have traditional Cuban entrees including the Cubano sandwich, ropa vieja, chicken vaca frita, and camarones al ajillo. Don't forget to get a side order of maduros-fried sweet plantains-if they do not come with your meal. Finish off your meal with some café Cubano-Cuban coffee- and Cuban flan or tres leches for dessert! If you enjoy Cuban food, Havana 1957 is a great choice from the many Miami Beach Restaurants!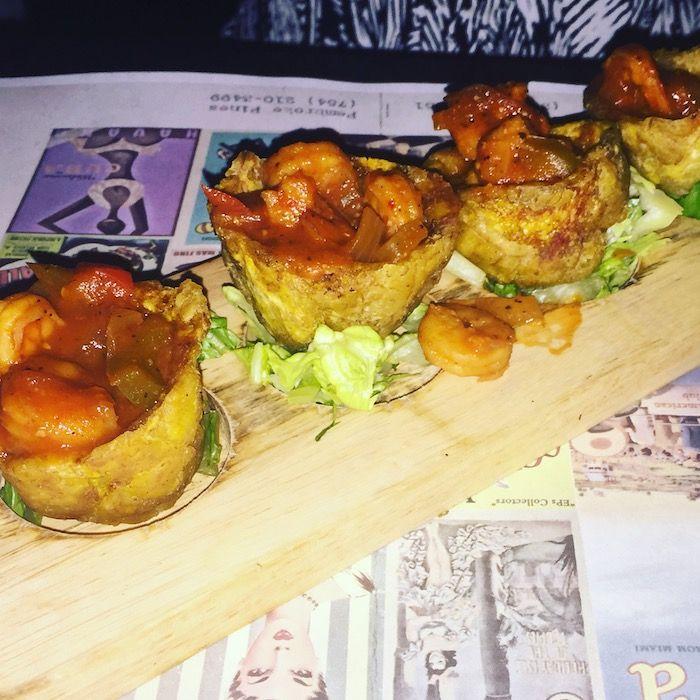 2) Barceloneta: Spanish, Mediterranean Cuisine, Sunset Harbour
If you read my blog post entitled "2016 Restaurant Openings to Get Excited About" you were introduced to the Pubbelly team of the restaurant PB Station. When I read that they also owned and operated a Spanish tapas café I had to try it out! I decided to meet my girlfriends here to enjoy a few happy hour specials before dinner.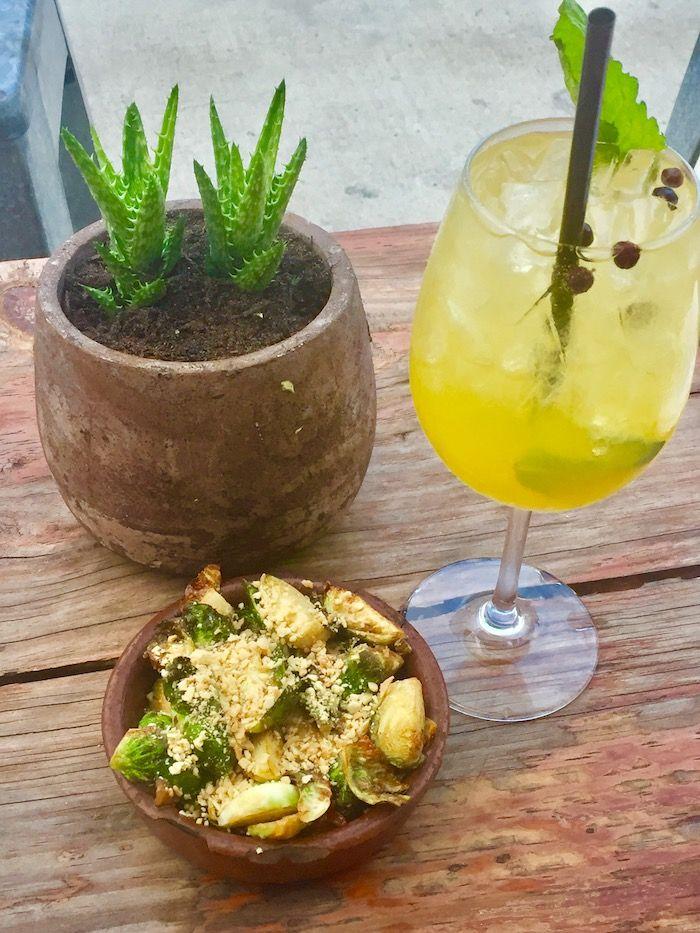 One of the things I like about this location is that its away from the hustle and bustle of South Beach. Sunset Harbour has beautiful views and the restaurant has an outdoor patio perfect for gathering with friends. The interior of the restaurant was also inviting and very lively. The menu consists of a raw bar, ensaladas, tapas, quesos, seafood, grilled items and "arroces" which are specialty rices. Since this was new to me, I decided to try the "Arroz Caldoso". It consisted of lobster, crab, snapper, rice, saffron allioli and a whole bunch of goodness. It was delicious! Barceloneta is unique and therefore makes the list of must try Miami Beach Restaurants.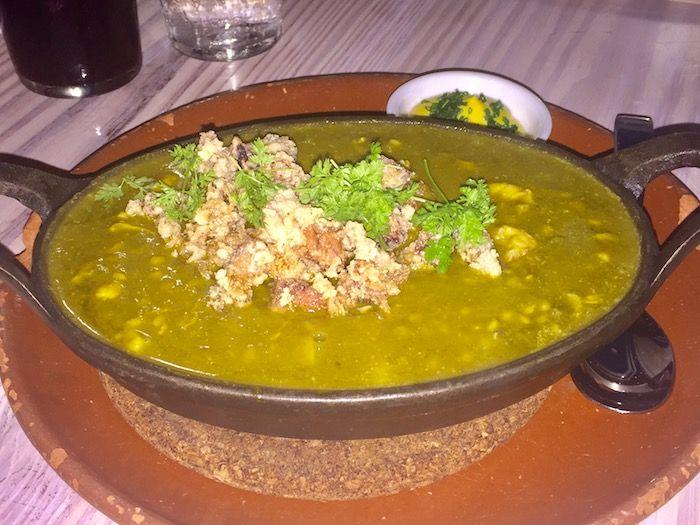 3) Taquiza: Mexican Taqueria, Collins Ave, South Beach
Taquiza is a convenient and hip Mexican Taqueria located in the heart of South Beach on Collins Ave. It is basically an outdoor restaurant with covered areas. They are known for their tacos and Mexican street fare. The home-made tortillas and chips are made from "blue masa" which is ground daily. Along with specialty tacos, they have a wide variety of Mexican beers and a rotating craft selection. It was honestly hard to pick which taco to try. Carnitas, chorizo, pollo, camaron, asada and barbacoa were all on the menu! We decided to order a few and were pleased with all of them!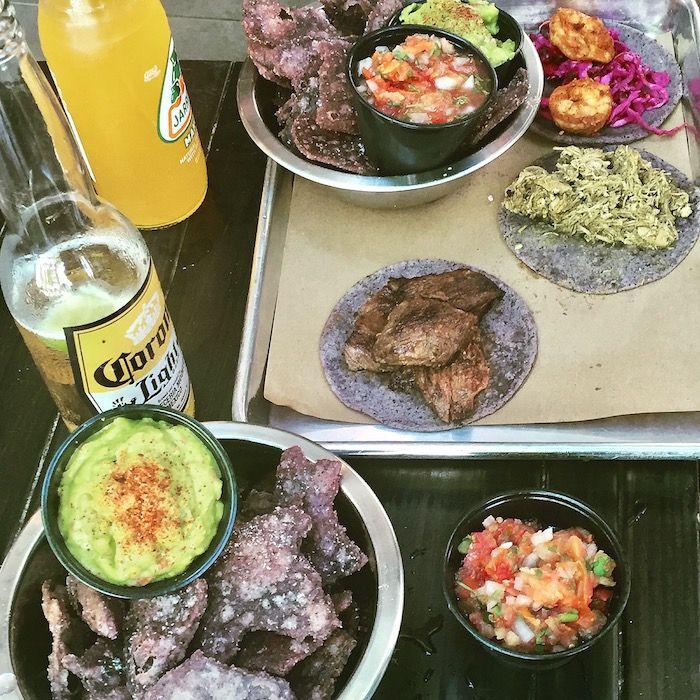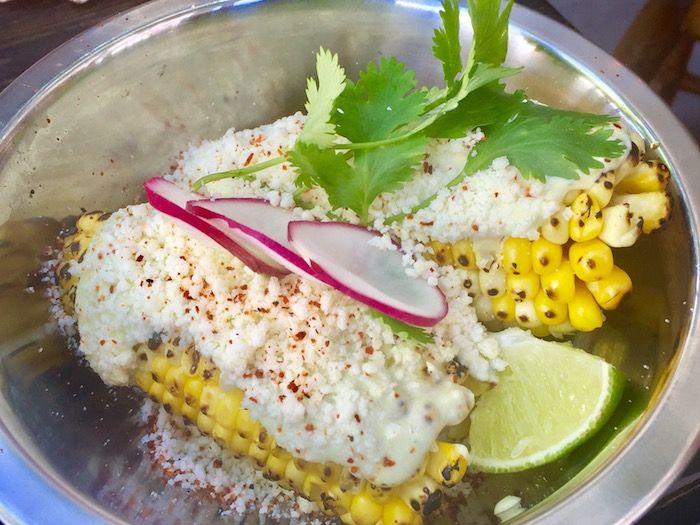 In addition, the Elote corn was finger licking good and you can't go there without trying the "totopos". The totopos are the hand torn blue masa chips. You can order them with guac, frijoles or salsa. I have to warn you. The chips alone are $5 and with guac it is $7 so this is definitely a Miami Beach Mexican restaurant in terms of cost. Go to Taquiza in your beachwear to relax, eat outdoors and take in the South Beach scene. For these reasons it makes the list of must try Miami Beach restaurants.
4) Scarpetta Miami: Italian, Fontainebleau Hotel South Beach
The Fontainebleau Hotel on South Beach is a destination on its own. It has several restaurants on the property but Scarpetta has been my favorite for years. Celebrity Chef Scott Conant is the brainchild behind Scarpetta and there are several locations across the U.S. Look for the original in the meat packing district in New York City as well as locations in Las Vegas and Philadelphia. When you first enter the restaurant, you are struck by the sophisticated yet cozy décor. The service is also immaculate. Scarpetta's signature pastas are made in-house daily. Their most famous dish is the simple but memorable "Spaghetti Tomato & Basil." On my last visit I tried the "Short Rib Agnolotti Dal Plin" served with horseradish, brown butter and breadcrumbs. It was to die for! The pasta was al dente while the short rib was tender and flavorful. The combination was pure perfection. If you are not in the mood for pasta, try one of their seafood items. My favorite is the roasted Branzino with artichoke, olive, anchovy and tomato dressing. This is a fine dining establishment in the area that is worth the cost. Therefore, Scarpetta is one of the must try Miami Beach Restaurants!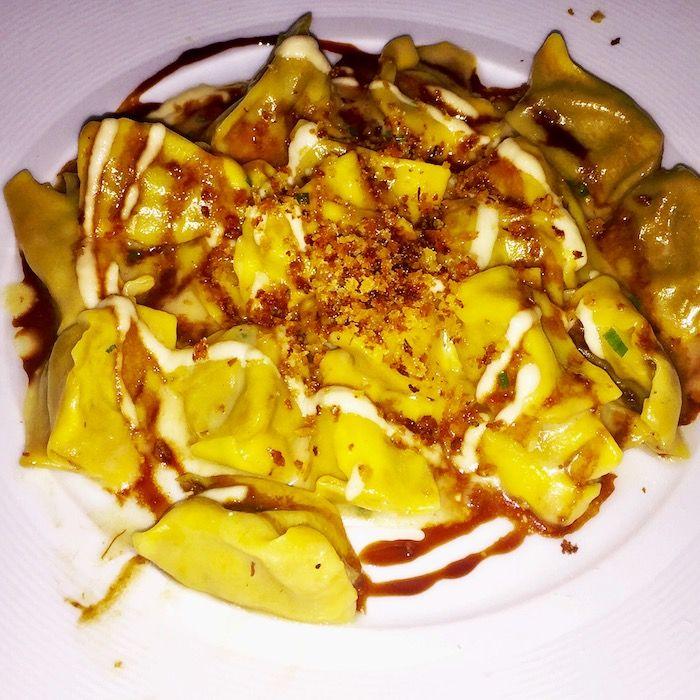 I hope you have enjoyed this foodie tour around Miami Beach! Have you been to any of these Miami Beach restaurants? If not I hope you will try one, or more on your next visit!