Welcome "Motown Peach" Stephanie who is sharing her story of a trip back to her hometown of Detroit!
From Stephanie:
5 Great Reasons to Visit Downtown Detroit!
A big thank you to The Sophisticated Life for the opportunity to guest post on this blog.
As a "Motown Peach" – the affectionate term for native Detroit divas who now reside in Atlanta – my heart has never left the Motor City. Through political scandal, economic crisis, and financial bankruptcy, I've always had faith that Detroit would rebound from its troubles.  The city has made great strides and though still experiencing some growing pains, a recent trip to my hometown revealed that Detroit is poised for a phenomenal comeback!
The evidence of rebirth is clear. You see it in the new restaurants, hotels, retail and living spaces springing up, particularly in Downtown and Midtown.  You can feel it in the energy of the people, which has always been Detroit's crown jewel.  I spent the majority of my trip in the downtown area, and I was fascinated at how alive the streets were day and night.  Music, arts, people, festivals, and food.  It was summertime and the rhythm of Detroit was in the air!
There was also a wonderful feeling of nostalgia. I was reminded of my childhood when going to visit Downtown Detroit was an exciting destination.  Shopping on Woodward Avenue with my grandmother, evening drives around Belle Isle with my family, and festivals at Hart Plaza with my friends.  To cover that same territory a few decades later and experience a similar sense of wonder and joy was beyond special.
Whether you're a native Detroiter who's been away for a while, or someone who's never experienced the Motor City, I encourage you to visit Downton Detroit and fall in love all over again, or for the very first time.
Here are 5 great reasons to visit Downtown Detroit!
1) The Detroit Riverwalk 
The Detroit River sits at the city's edge and actually divides Detroit from Windsor, Ontario making it a border between the U.S. and Canada. Driving down to the riverfront to go fishing, have a picnic, or just park the car and hang out were common outings growing up in Detroit. The riverfront wasn't necessarily an attraction back then, but instead a place where Detroiters would go and create our own entertainment. But, the addition of the Riverwalk has transformed Detroit's riverfront into an award-winning destination.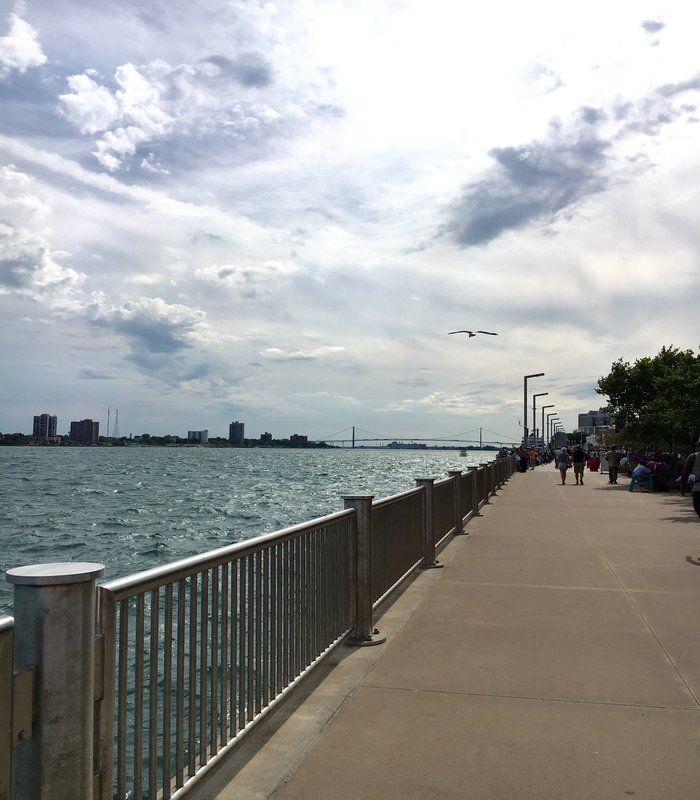 The promenade stretches approximately 3.5 miles along the east end of the riverfront and connects local attractions like Cobo Center, Hart Plaza, the Renaissance Center and Chene Park. Walk, run, bike, take a ride on the carousel at Rivard Plaza, splash in the interactive fountain at GM Plaza, or just relax in a lounge chair along the walkway. You can also take in the captivating views of the Detroit River and the Windsor skyline. When I do make it home, I don't miss an opportunity to steal a moment and experience the serenity along the Detroit Riverwalk. It tops the list of my favorite Detroit destinations!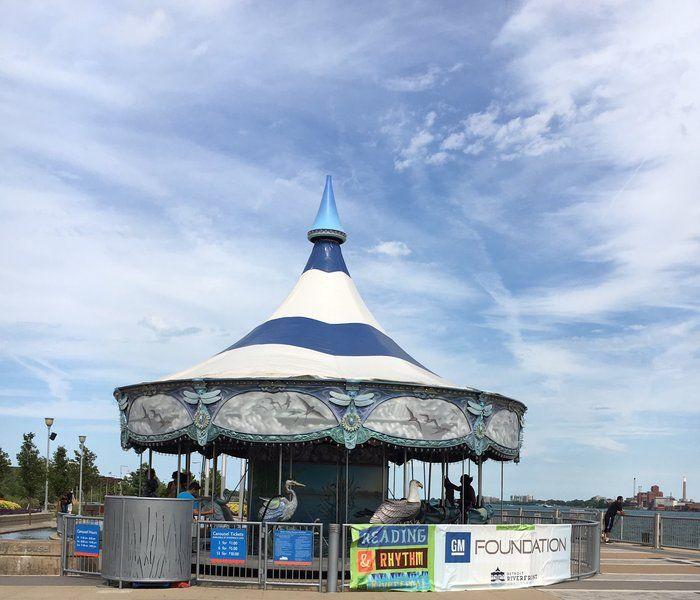 2) Hart Plaza 
Hart Plaza has been a riverfront destination for decades. It remains the central gathering place for summer music festivals and a main reason to visit Downtown Detroit. On this most recent trip, I happened to visit during the Paradise Valley festival. A 3-day music festival featuring jazz and blues musicians, artist markets, vendors, food and much more. The event itself is one of several annual cultural festivals that take place in Hart Plaza during the summer. This one was in honor of the former business and entertainment district known as Paradise Valley. Paradise Valley was the hub of hundreds of black-owned businesses on Detroit's east side during the early- to mid-20th century. The neighborhood was destroyed as result of freeway construction during the 1960's but the legacy lives on through celebrations like the Paradise Valley festival. Honestly, I didn't even know this was happening the weekend of my visit. But, fortunately I was able to catch a performance by jazz group, Pieces of a Dream, on the last day of the festival. A pleasant surprise indeed! Other Hart Plaza events include the Movement electronic music festival, Motor City Pride, the Arab and Chaldean Festival and the Soul Food Festival. Closing out the summer is the Detroit Jazz Festival happening Labor Day weekend. Hart Plaza and summer just go hand in hand in Detroit. While you're there, be sure to check out the local monuments around the plaza including the Gateway to Freedom International Memorial to the Underground Railroad, and the Transcending sculpture in honor of Michigan's contribution to the American labor movement.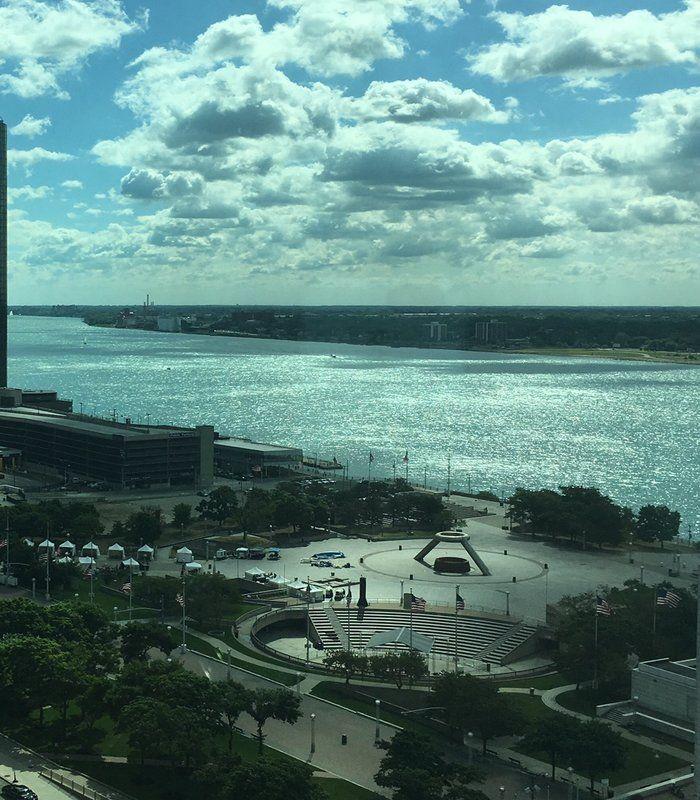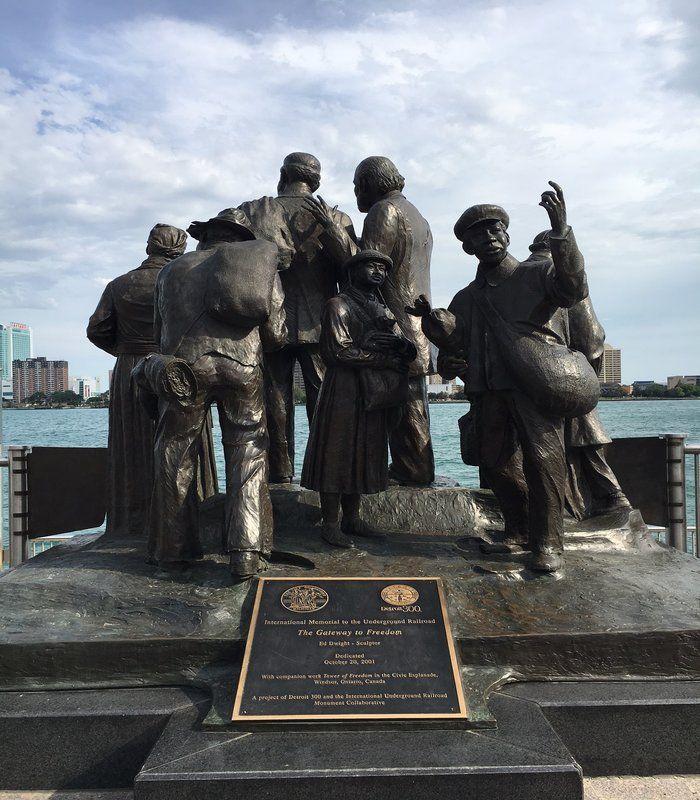 3) Campus Martius Park
This was my first visit to Campus Martius Park since its reinvention over a decade ago. My afternoon started here with lunch at The Fountain Detroit. An outdoor full-service restaurant and bar in the midst of an urban beach oasis. Yes, a beach! Right there in the center of the concrete skyscrapers is a beach complete with sand, lounge chairs, and umbrellas for a perfect afternoon of people watching. The park also includes a performance stage to catch an outdoor summer movie or concert. Just a few steps to the east, you can shoot hoops or play volleyball in the Sports Zone at Cadillac Square. What makes the park unique is that the activities change with the seasons making it a year-round destination. During the winter, Campus Martius transforms into an outdoor ice skating rink similar to Rockefeller Center in New York City. It also hosts Detroit's annual Christmas tree lighting ceremony. Though I don't miss the cold winter temps, the seasonal fun at Campus Martius Park may inspire me to visit Downtown Detroit during the Holidays!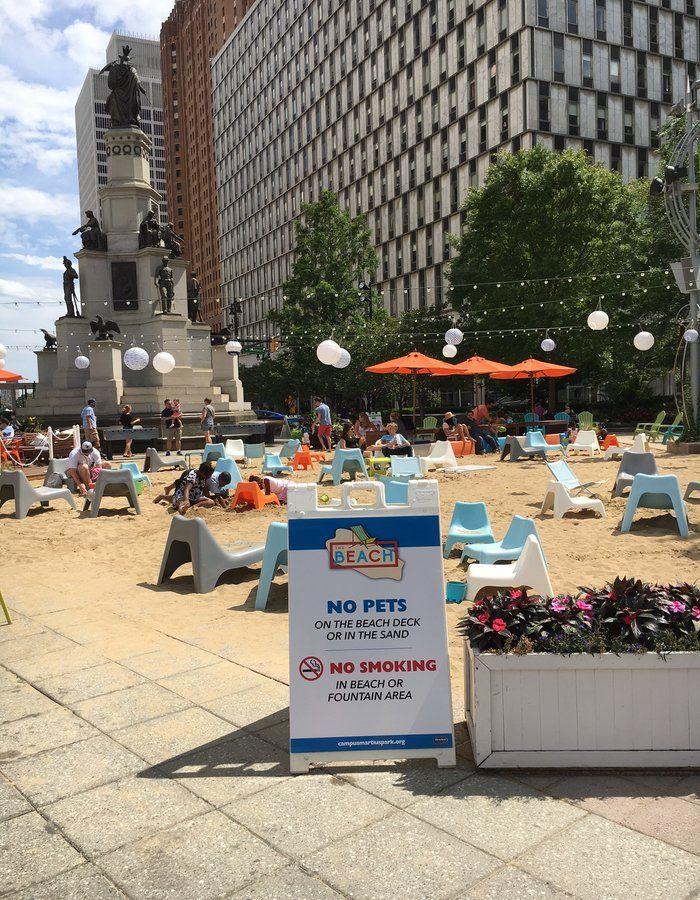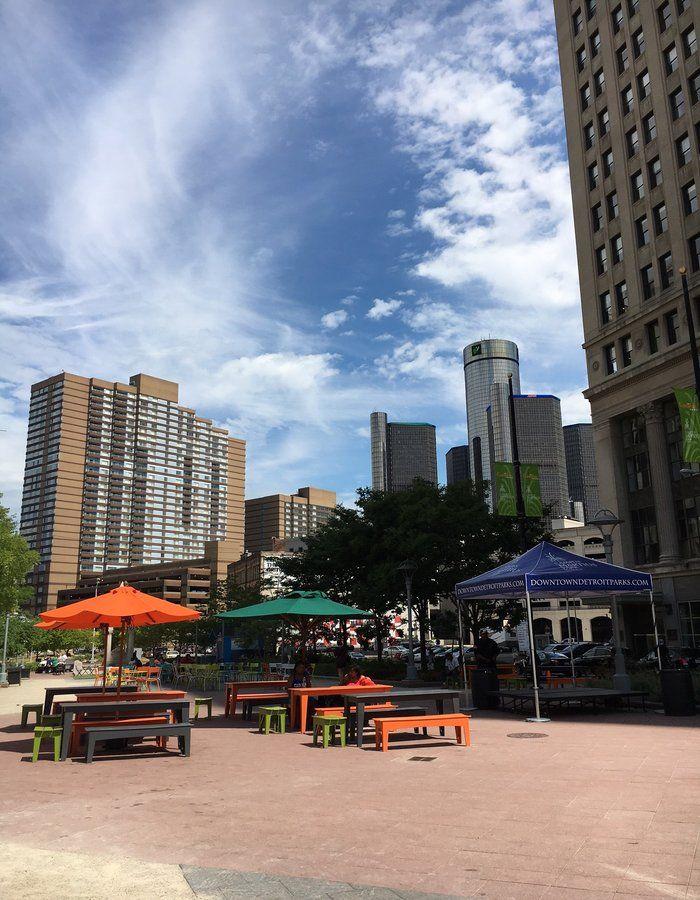 Fun Fact: If you ever wondered where Detroit's 7 Mile Rd., 8 Mile Rd., etc. are measured from, it's the Point of Origin landmark at Campus Martius Park!
Side stop: While you're in the area, walk a couple of blocks to the west and experience the ultimate taste of Detroit with a Coney Island hot dog from Lafayette Coney or American Coney Island. Chili, mustard and onions over a tasty dog in a soft steamed bun, with a side of chili fries – OMG! A classic taste of Detroit. The seemingly rival restaurants, located next door to one another, were originally owned by two brothers. But it's the customers who have kept the life-long debate going over which one has the best Coney. I've always been loyal to Lafayette, but ask the next Detroiter and they'll say American. Bottom line, a stop at either one of these is a must when you visit Downtown Detroit.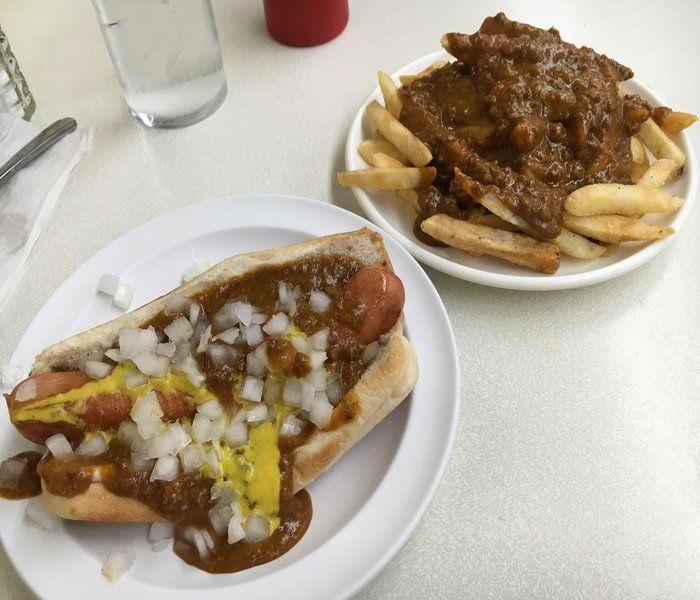 4) Greektown 
Envision the French Quarter in New Orleans, turned down just ever so slightly, and you'll have Greektown. Bustling with bars, restaurants, clubs and a casino, Greektown is Downtown Detroit's liveliest entertainment district. Its popularity as a social destination dates back to the 80's when the industrial style indoor mall, Trappers Alley (now the casino), hit the scene. It accompanied popular restaurants like Fishbones, Floods, and Pizza Papalis. All of these local staples are still very much a part of the scene, but the place that is synonymous with Greektown for me is Niki's Pizza! If you do nothing else while you're in Greektown, swing by Niki's and grab a slice. Simplistic in presentation, yet bursting with authenticity, the traditional pan-baked pizza is another classic Detroit flavor. If you make it to the Motor City before Labor Day, summer weekends feature "Greektown at Sundown". Monroe Street – the district's main artery – is blocked off and transforms to a mini Bourbon Street complete with live music and entertainment, street performers and plenty of food. And, if you enjoy a dance with lady luck, at the hub of the district is Greektown Casino & Hotel offering slots, tables, and cards 24-hours a day. Isn't this a great reason to visit Downtown Detroit?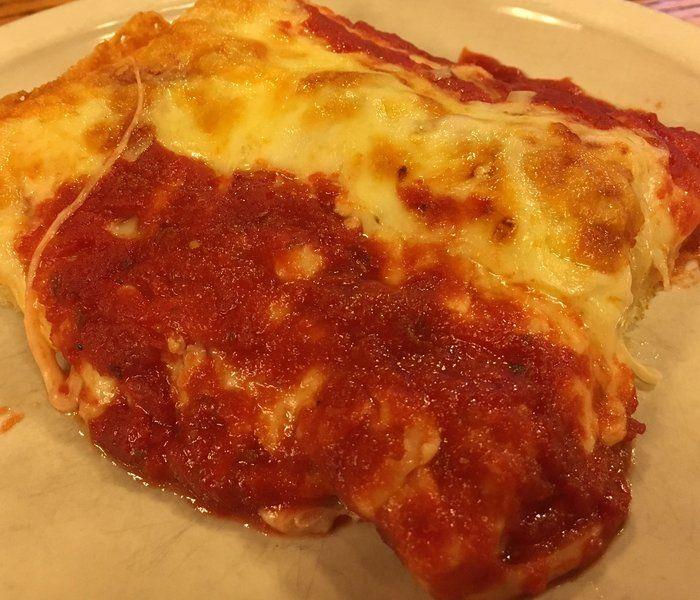 5) Belle Isle Park
An actual island surrounded by the Detroit River, Belle Isle is another classic Detroit gem. Cookouts, hanging out at the beach, riding the giant slide, or throwing pennies in the lighted fountain, Belle Isle was the prime location for family fun growing up in Detroit.  The park suffered some financial hard times over the last decade, but in the true spirit of Detroit, it is on the rebound.  Now an official Michigan State Park, there is a nominal fee to enter the island.  If you have a registered Michigan vehicle, you can purchase an annual recreation pass for $11.00.  Out-of-staters can purchase a day pass for $9.00 per vehicle which gives you on and off privileges and access to all of the park attractions including the aquarium, the conservatory, the nature zoo, the beach, the maritime museum, and much more.  This was the last stop on my visit Downtown Detroit adventure, so though I didn't get to take full advantage of a day on the island, I arrived just in time to see the colors changing on the lighted fountain.  The fountain itself has some controversial history (do a search for "James Scott Detroit"), but the childhood memories are priceless.  To experience it again was a delightful travel in time.  If you're traveling with the family, Belle Isle is the ideal stop when you visit Downtown Detroit.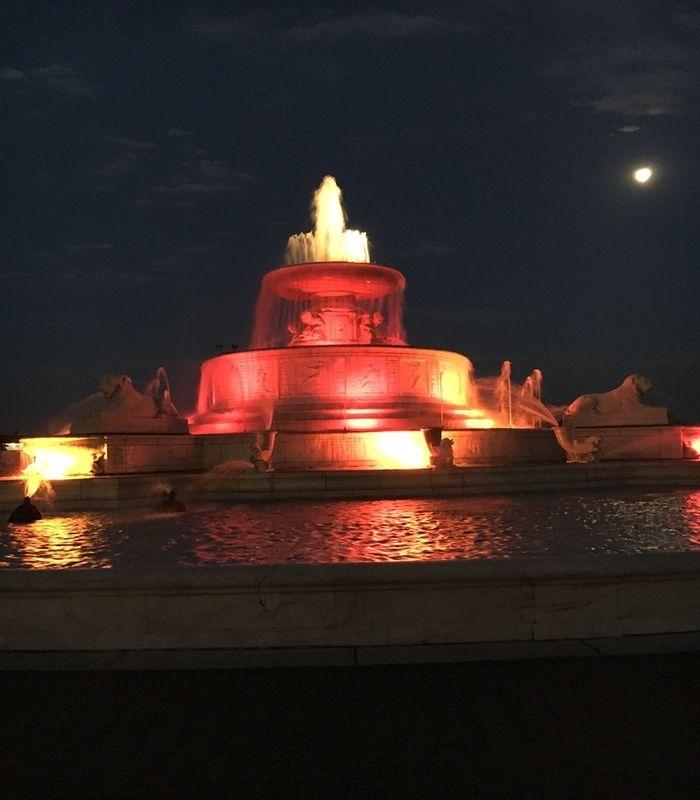 All of these destinations are a part of historic Detroit. They continue to be reinvented to set new trends, but their original essence is well-preserved.  Whether you're a Boomer, Gen-Xer, or Millennial, Downtown Detroit has something to offer for all ages.  Oh, and if you're wondering how to navigate between all of these places, you can walk or take Detroit's monorail system – The People Mover. It will deliver you within steps of each location for a mere $.75 per ride, with the exception of Belle Isle. Belle Isle is a short car ride down Jefferson Avenue from downtown.  In fact, I covered all of this territory in one day. Granted, it was a long day. But experiencing the nostalgia of my hometown made it worth every minute.  So if you're pondering your next getaway, consider the Motor City and experience the true spirit of Downtown Detroit.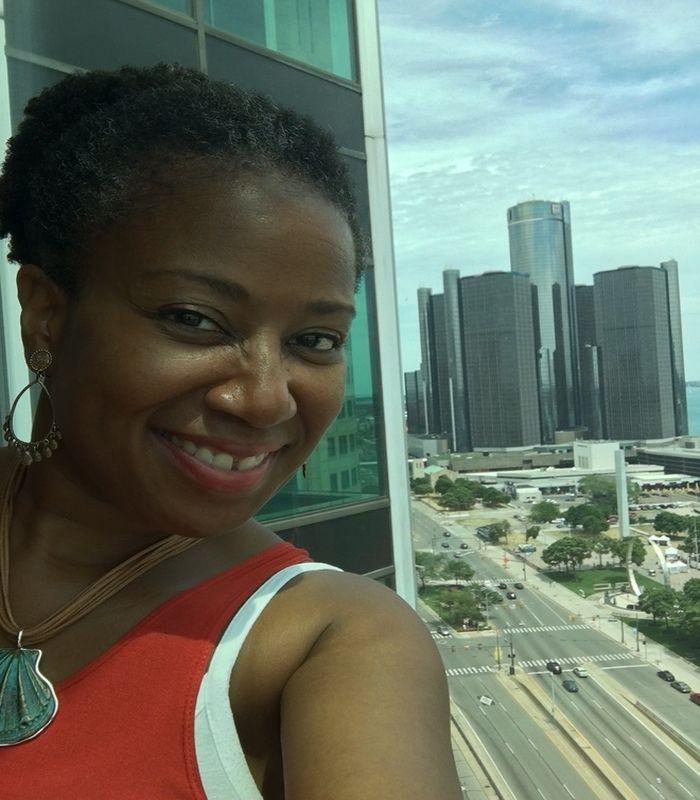 Thank you to Stephanie for this descriptive post about Downtown Detroit! I felt as if I was right there with her the entire time! I can't believe she did this all in one day! What a great story. I love that she was able to go back home and relive so many wonderful childhood memories. I have never been to Detroit but after reading these 5 great reasons to visit Downtown Detroit I will put it on my travel list!
Have you been to Detroit? If so share your thoughts with us below! Here is more information on visiting Downtown Detroit.
Be sure to pin this post for future reference since I am sure you will visit Downtown Detroit after reading this post!