BeetleCat Restaurant in Atlanta: Lobster Five Ways Dinner!
If you have been reading the food section of my blog (which I am sure you have :- ) then you know that I am a fan of Chef and Restauranteur Ford Fry. When I first moved to Atlanta a few years ago I lived in the West Midtown area. I frequented the restaurants on Howell Mill Road including Ford Fry's JCT Kitchen and The Optimist. The Optimist seafood restaurant quickly became one of my favorite restaurants in the city. I went on to dine at St.Cecilia soon after its opening in Buckhead. I thoroughly enjoyed my experience with my husband at the Chef's table at No.246 in Decatur returning to the restaurant for Valentine's Day this year. With the opening of Krog Street Market came Superica and my palate was a blaze with the delicious Tex-Mex cuisine. I was really having trouble keeping up with all the new Ford Fry restaurants in Atlanta but I was determined to try.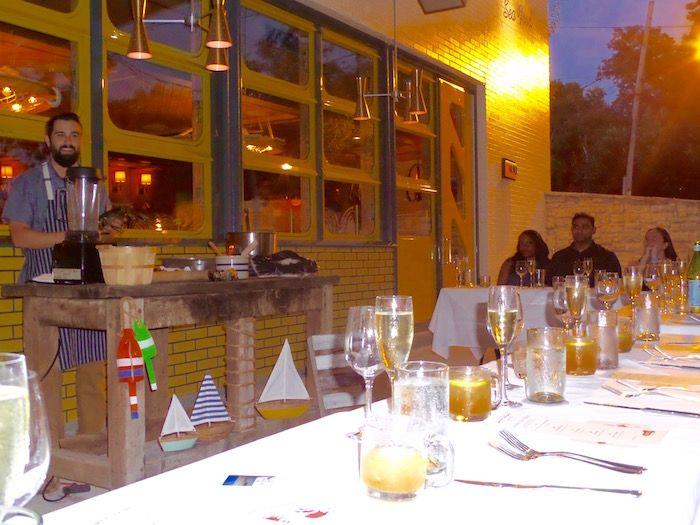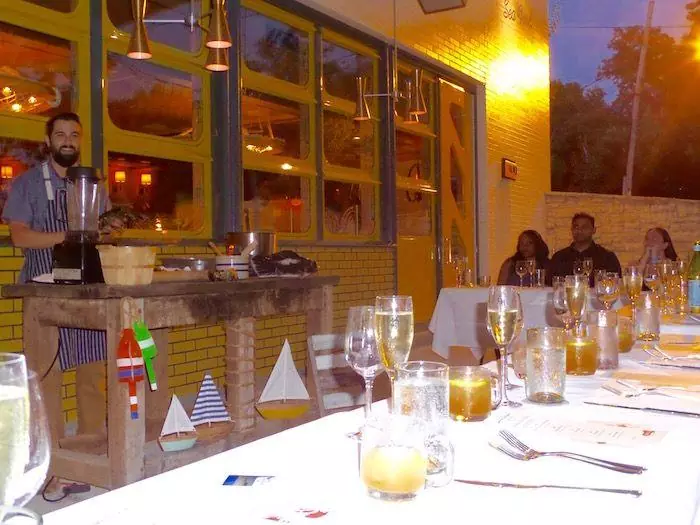 A few months ago I finally made it to one of his latest restaurants in Inman Park named BeetleCat "Oyster-ette". Dubbed as a "little sister" to The Optimist, BeetleCat is described as an upscale oyster bar. BeetleCat feels like two restaurants in one. It is named after a ship and the décor inside and out feels as if you are transported on one. The upstairs dining room has a more traditional feel with an oyster bar while the downstairs level is cozier with a bar, booths and an outdoor patio.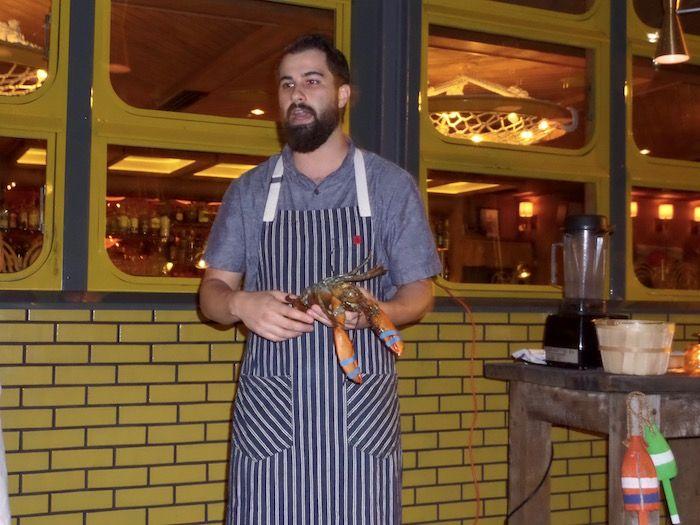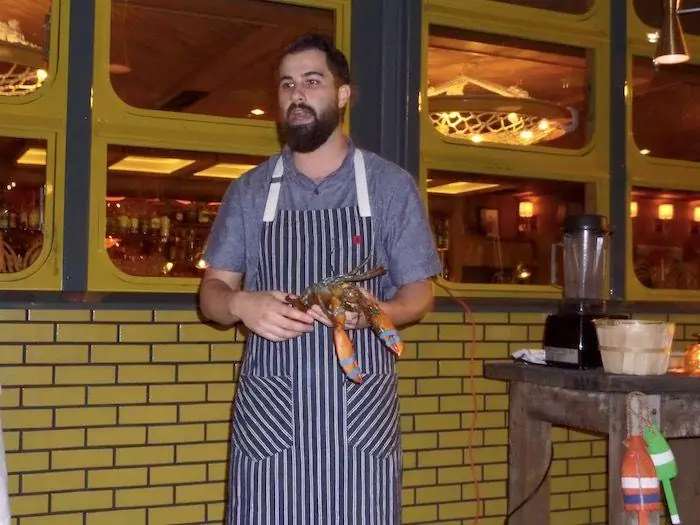 The kitchen is helmed by executive Chef Andrew Isabella. Expect a menu with a choice of fresh oysters, clams and other seafood of course. However, what makes the menu at BeetleCat unique are the International flavors offered as well. Mexican corn, Brazilian stew and Korean-style chicken are examples. I had the "Moqueca" fish stew on my first visit, which is a traditional Brazilian stew, and it was amazing!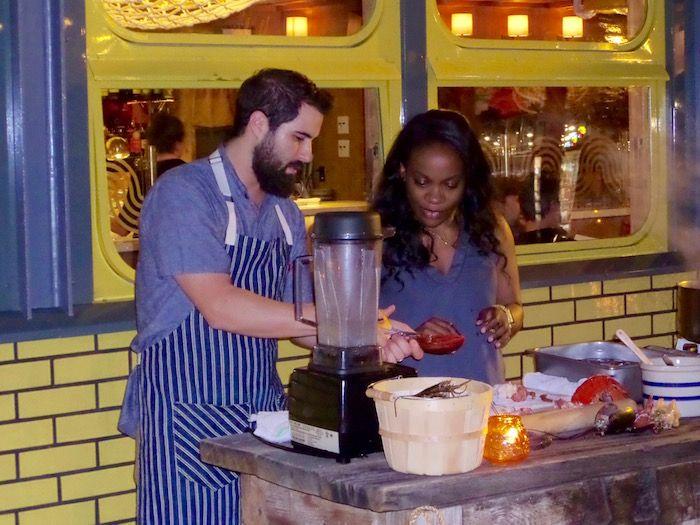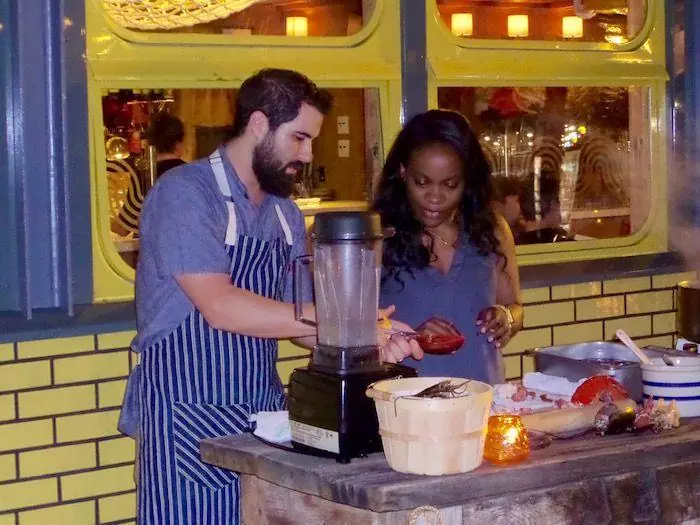 When I heard that BeetleCat was planning a "Lobster Five Ways" dinner with Chef Andrew Isabella I knew I had to attend! I will eat lobster any way including the lobster ice cream I ate in Martha's Vineyard. Yes, I love lobster that much! This dinner was held on Tuesday September 20th on the patio of BeetleCat. It was an intimate seated affair with Chef Andrew Isabella placed center stage.  Chef Isabella demonstrated how to prepare lobster "5 ways" at a fully quipped outdoor kitchen. From the onset I enjoyed his enthusiasm as he discussed lobsters, how to pick the best ones, how to prepare them, cook them and eat them. He encouraged audience participation and asked guests to assist in the kitchen. He even walked around with live lobsters allowing us to see and feel the particular areas of the lobster he was using for each dish. He was energetic and informative the entire time! Each delicious course was paired with wine selected by BeetleCat's beverage manager, Eduardo Guzman.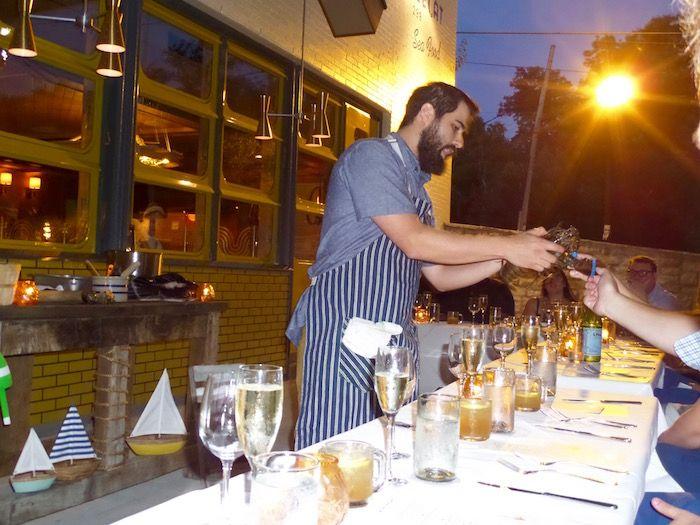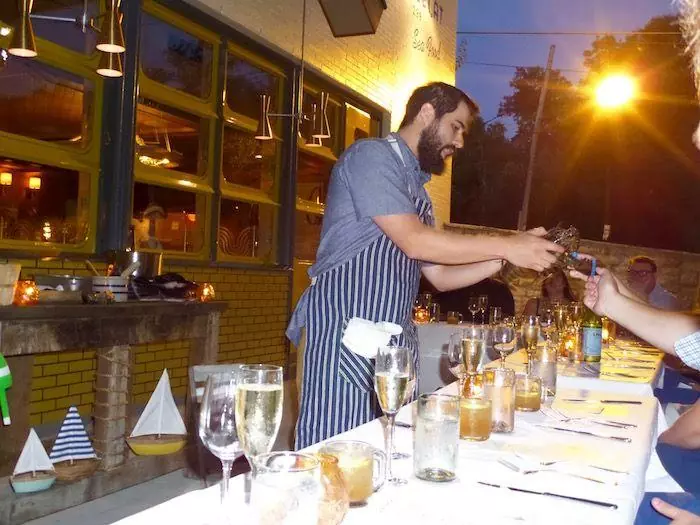 Prior to the first course…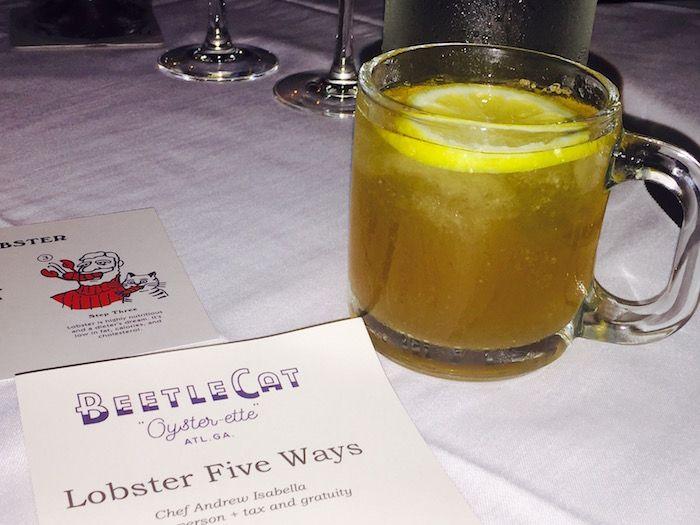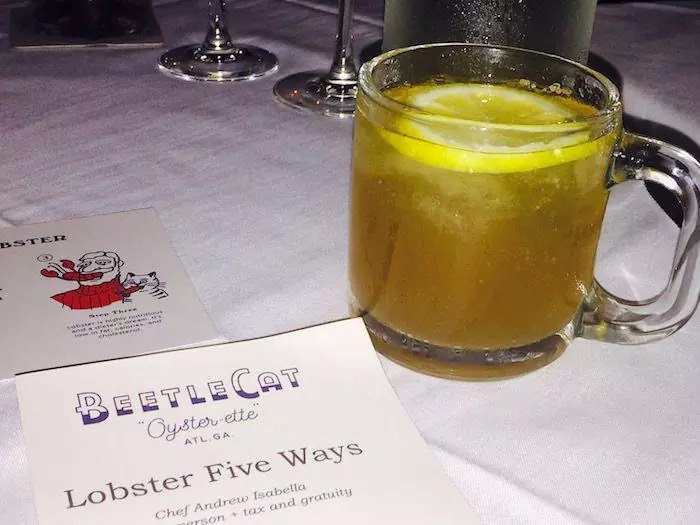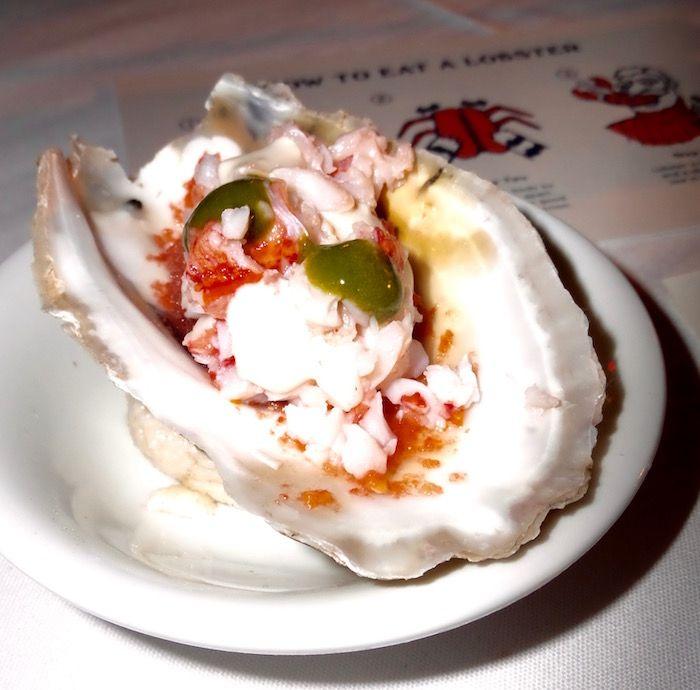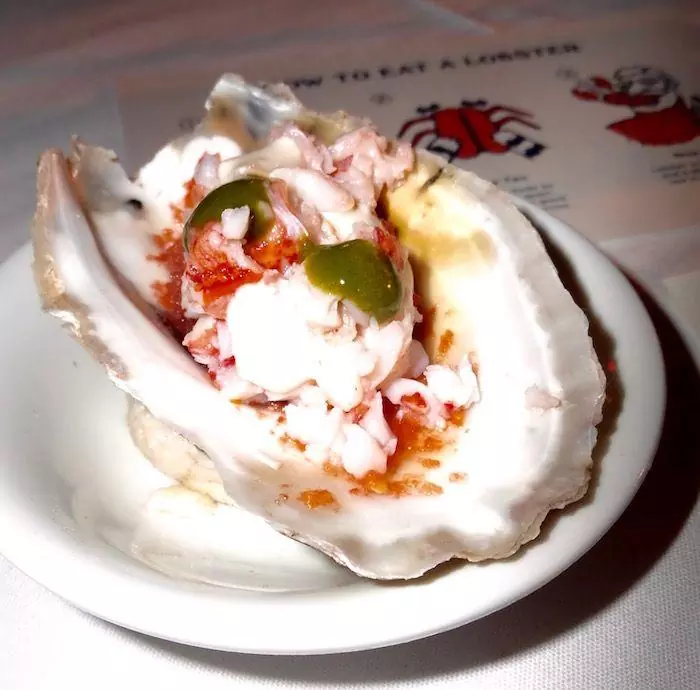 1st course: Lobster Ceviche "DIY" Lettuce Wraps served with La Luca Prosecco: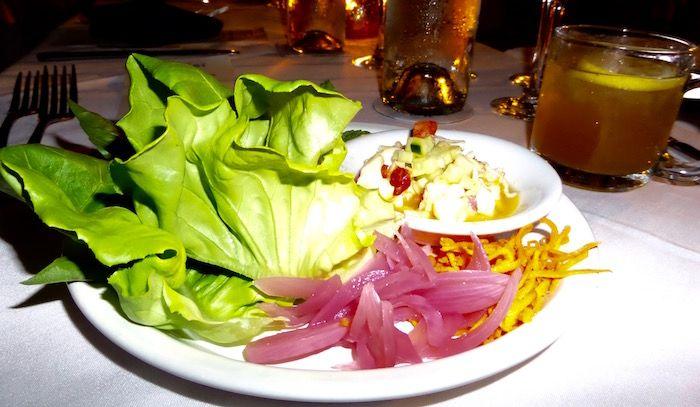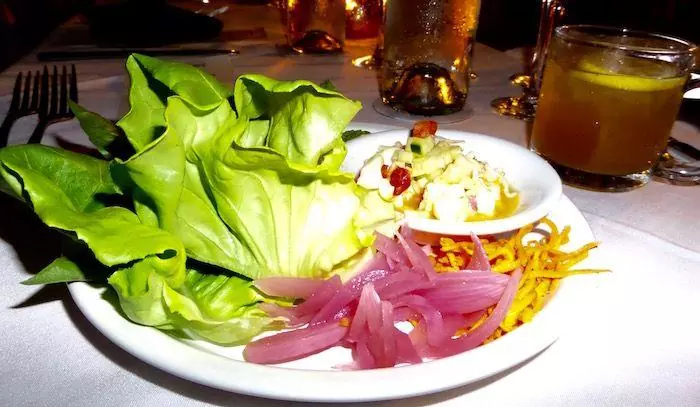 2nd course: Crispy Lobster Tacos served with Pratsch Gruner Veltliner. The charred corn was also amazing!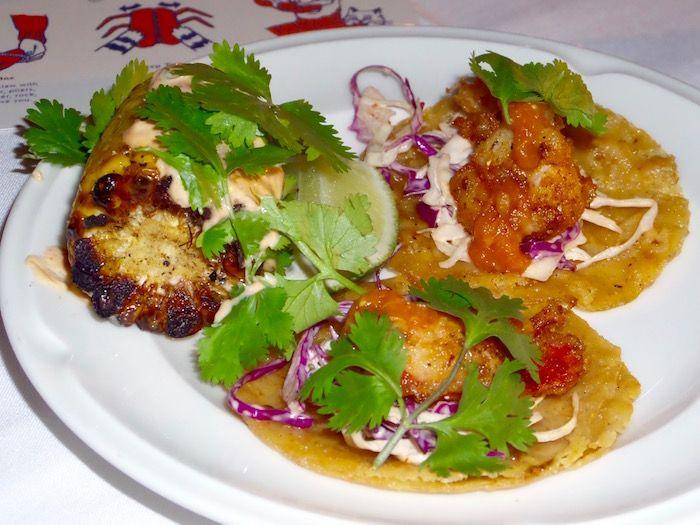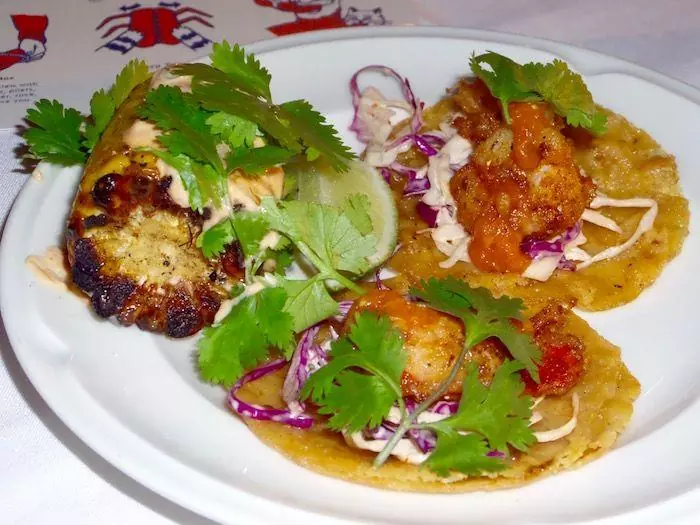 3rd course: Lobster Bisque served with Triennes Rose: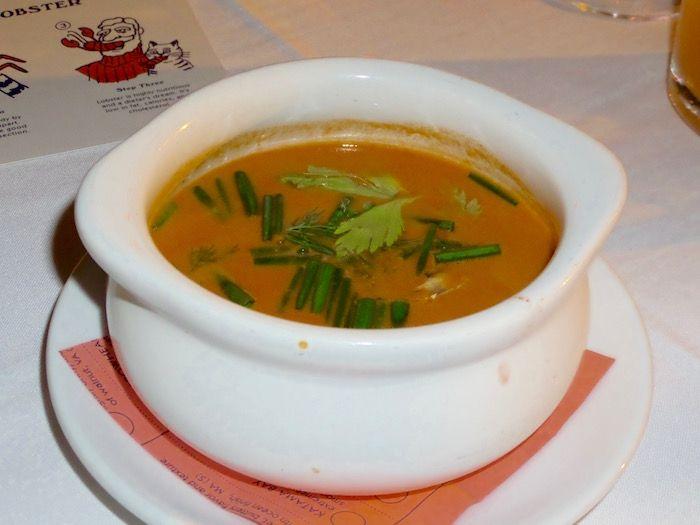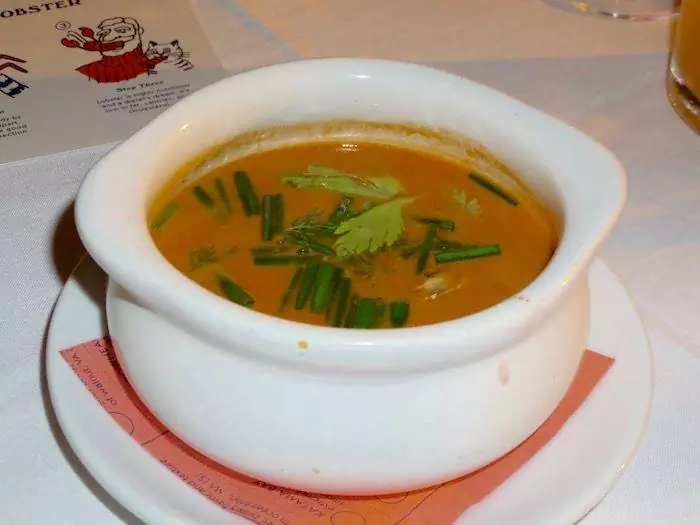 4th course: Lobster Roll served with Cadaretta Sauvignon Blanc: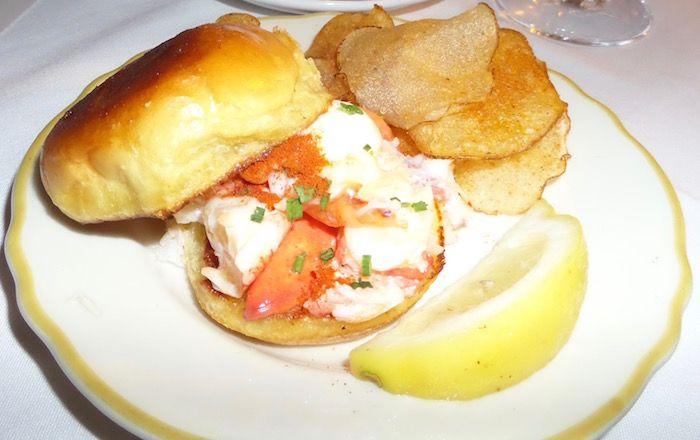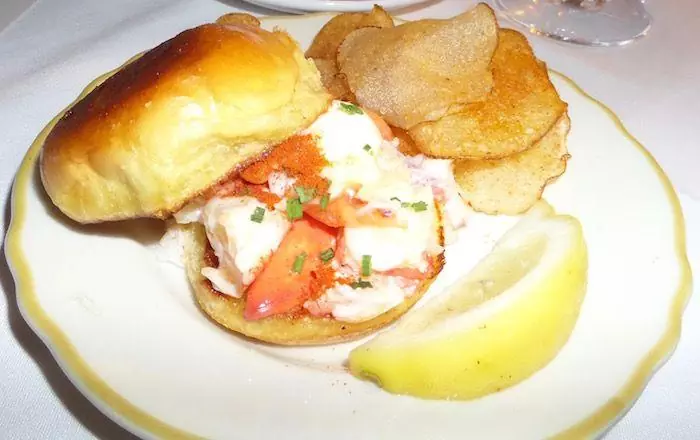 5th course: Lobster "Bienville" served with Les Boursicottes Sancerre: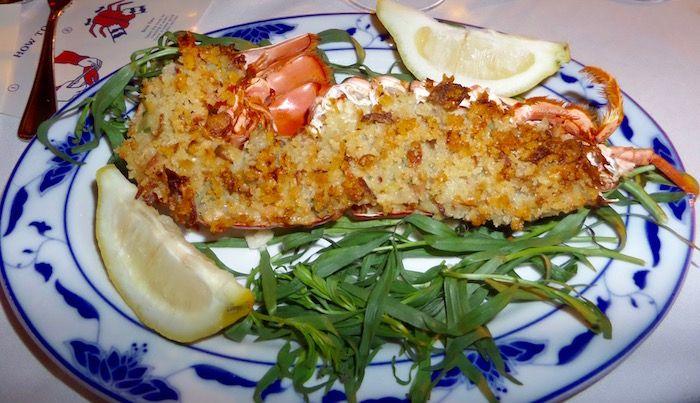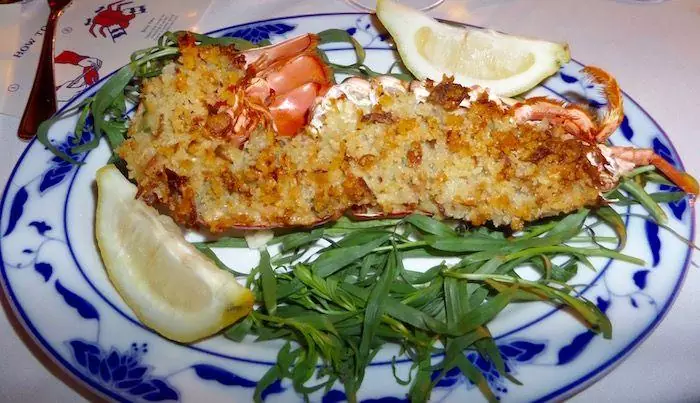 In addition, coconut pie was served for dessert!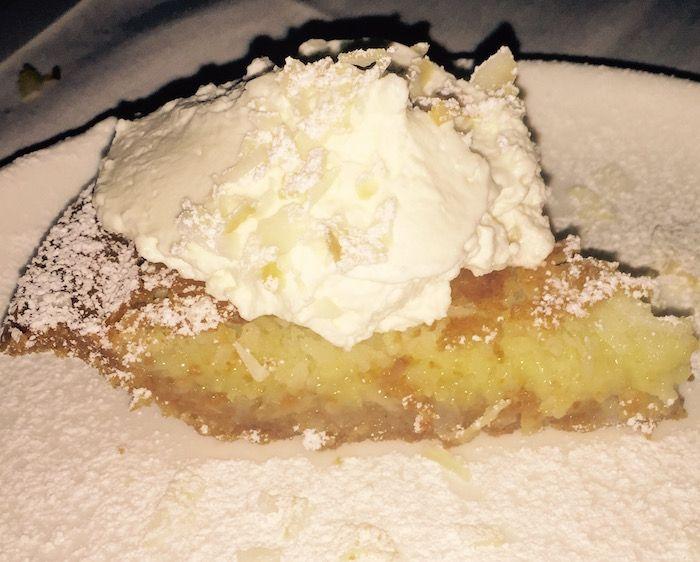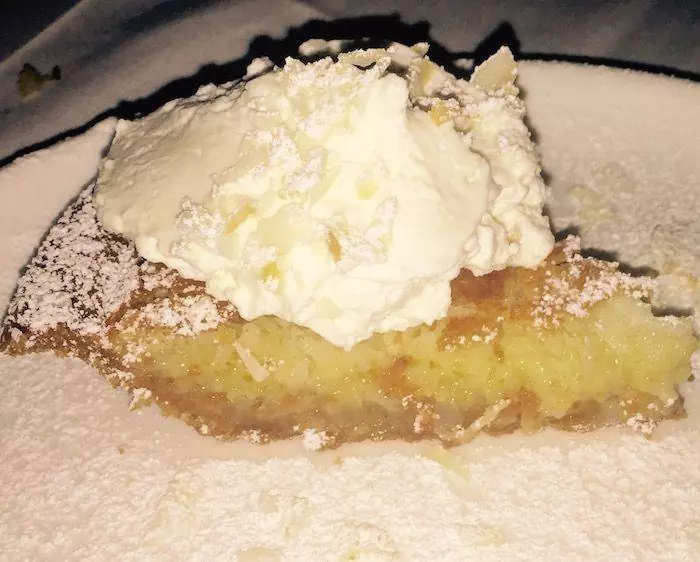 So, as you can tell, there were actually 7 courses served with a cocktail and wine pairings! The servers did an amazing job at keeping up with each course and pairing. I however had a very hard time keeping up with eating and drinking them all. These were not small portions or pours! Although all the courses were delicious, the famous lobster roll and the lobster tacos were my favorites.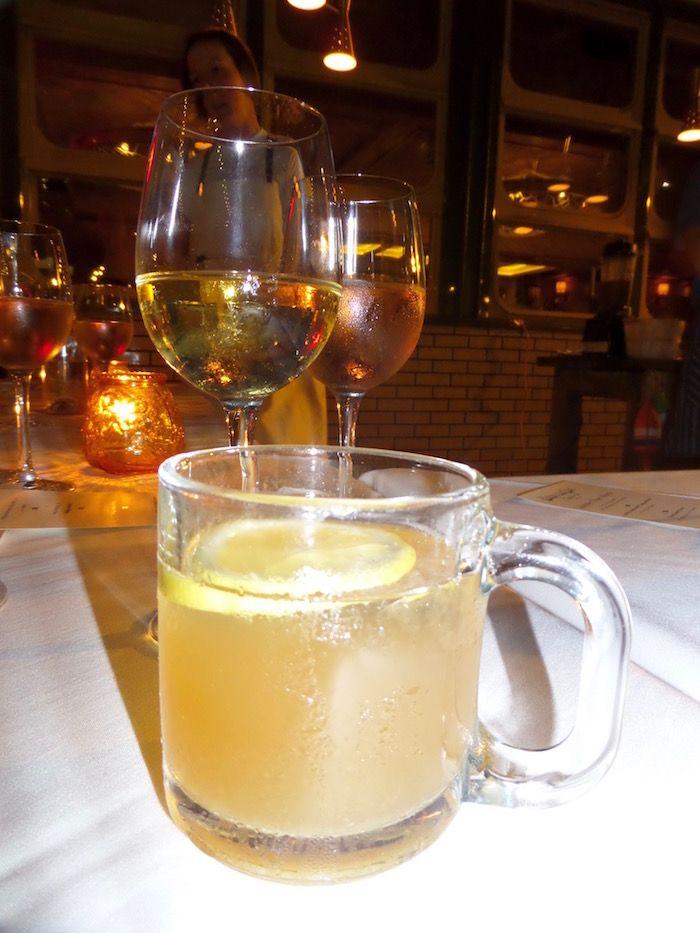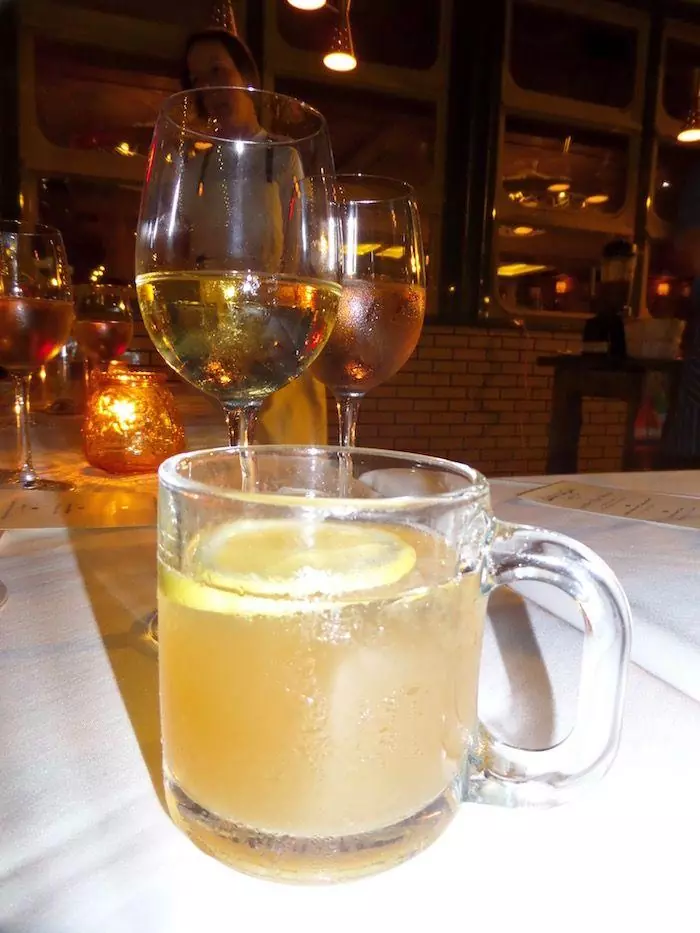 In addition, we were given this great postcard on how to eat a lobster!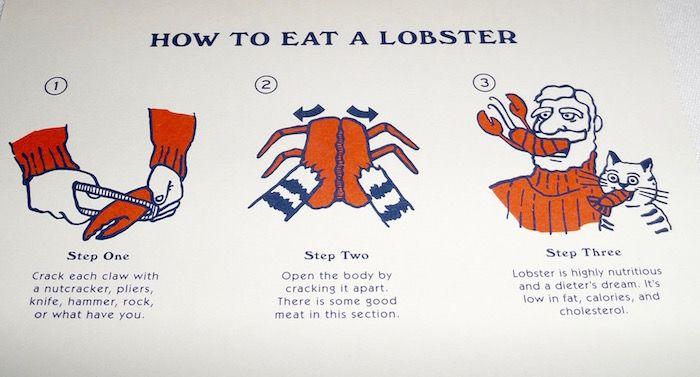 Although I received complimentary attendance and dinner for this review, I feel it was well worth the $65 per person cost. Besides good food and great drinks, I met wonderful people that evening that I hope to see at future BeetleCat events. That is the good news! There will be monthly themed dinners so be sure to check the BeetleCat website and BeetleCat Facebook page for more information.
Have you been to BeetleCat restaurant in Atlanta? If so share your thoughts with us below!