The PGA's Tour "TOUR Championship": A sophisticated experience on & off the golf course!
In September I was invited to attend the TOUR Championship at the East Lake Golf Course in Atlanta. You may be wondering why a luxury travel, food and wine blogger would be invited to such an event. Well, imagine an event at which you can sample Napa Valley wine and specialty cocktails, eat delicious local foods and learn about luxury travel options. As this post will show you, the TOUR Championship is a sophisticated experience both on and off the golf course. In addition to my experience shared below, the TOUR championship draws fans of all ages, ethnic backgrounds, male and female. Therefore, the events and exhibits offer something for everyone. A sampling of the events held between Wednesday and Sunday included the "Belk Community Day" which allowed for pictures and autographs with players, "Military Appreciation Day" during the opening ceremonies and the "Yacht Rock Revue Concert College Colors Day."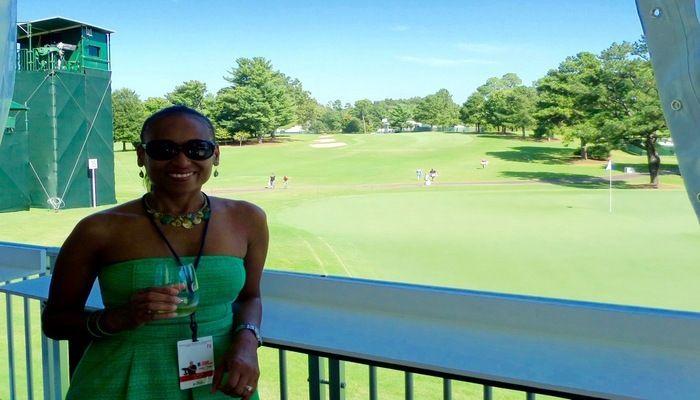 History of the TOUR Championship: The TOUR Championship is the finale of the FedExCup Playoffs. This is at the end of 43 weeks of play and 3 playoff events. The first TOUR Championship was held in 1987 in San Antonio Texas and was called the Nabisco Championship of Golf. Besides San Antonio and Atlanta, the TOUR Championship has been held in Pebble Beach, Houston and San Francisco. The top 30 players in the FedExCup standings are in attendance. Last year's winner was Jordan Spieth who at age 22 became the youngest winner of the FedExCup and the Tour Championship. Previous winners include Billy Horschel, Bill Haas, Phil Mickelson and Tiger Woods. This year's winner was Rory McIIRoy of Northern Ireland who took home the top prize for the first time. On the day of my media visit, I spent a few hours touring the facilities before heading out on my well planned TOUR championship experience. And yes, I did get to ride around on a golf course which was a lot of fun! The media center, gym and medical facilities for the athletes were quite impressive. It is really a well-oiled town on wheels.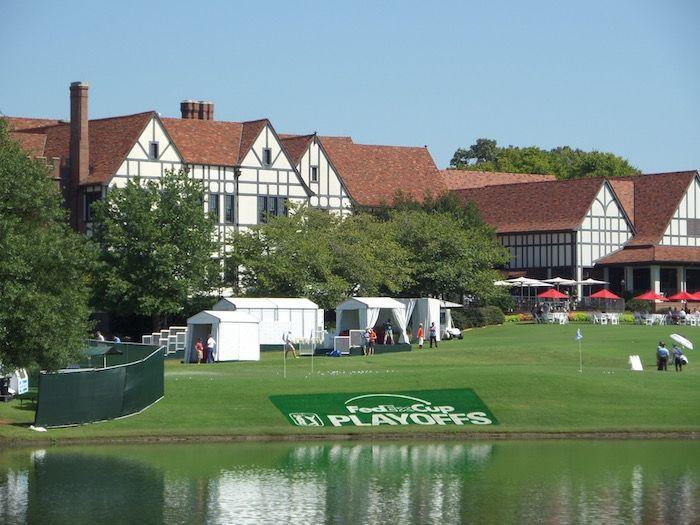 1st stop:  William Hill Estate Wine Lounge: My initial invitation to the TOUR Championship included a press release of a new partnership between William Estate Winery and the PGA Tour. William Hill Estate is located near the Silverado Trail in Napa Valley on 140 acres. The mere mention of Napa Valley grabbed my attention. They have three collections that encompass the Northern, Southern and Central Coastal areas of Napa Valley. According to head winemaker Mark Williams "…my goal is to bring life to our signature style of full bodied, expressive wines." I sampled the William Hill Chardonnay which was excellent! As part of the E&J Gallo brand of wines we were treated to my favorite Prosecco-La Marca. Orange juice was also available for mimosas. The views of the golf course from the white tented lounge were amazing.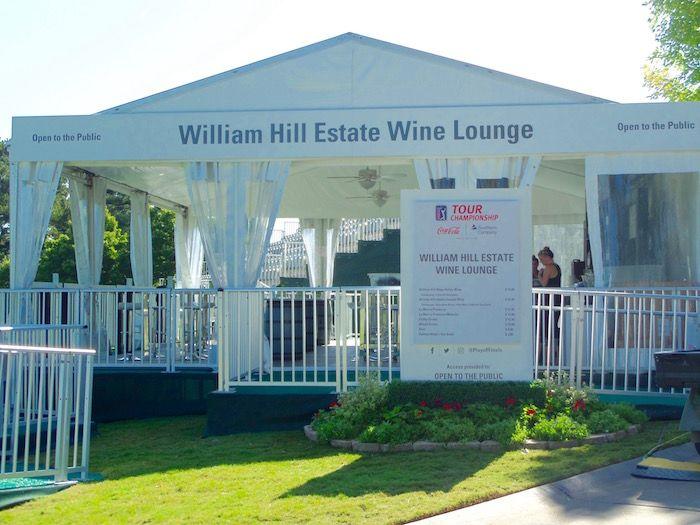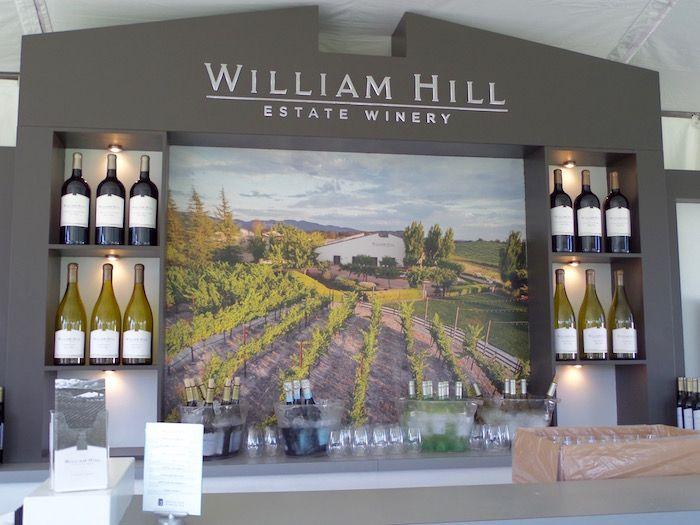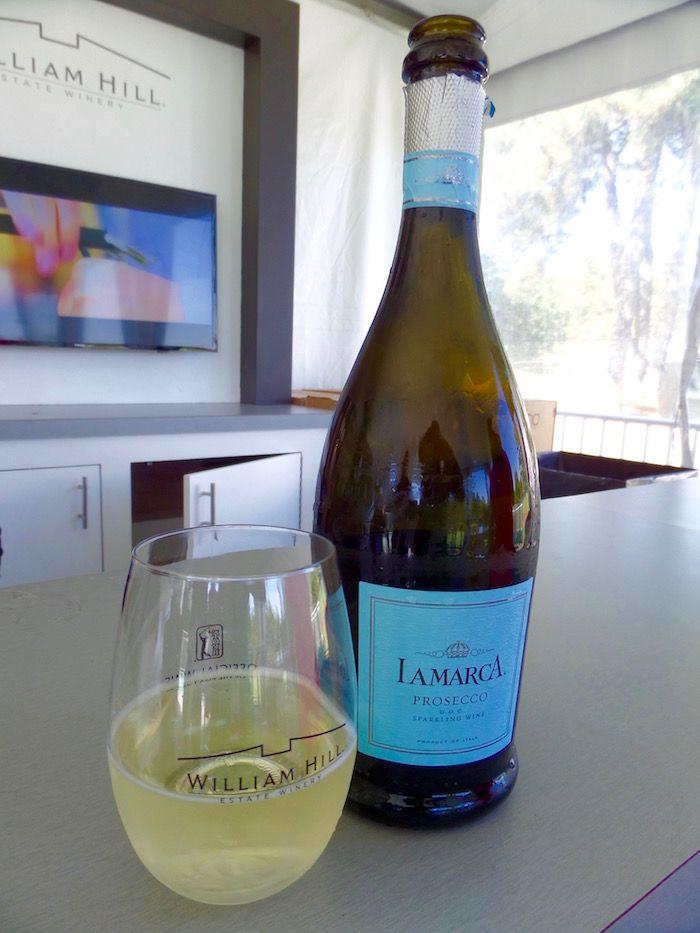 2nd stop: Southern Company's So Cool Zone: This area was very cool-no pun intended. It included "Taste of Atlanta" with local food vendors such as Fox Bros. Bar-B-Q and Universal Joint as well as King of Pops. There were interactive exhibits with animals from the Georgia Aquarium and a Verizon putting experience. This was also the location for the Saturday Yacht Rock Revue concert. In addition, attendees could enter the "Let's take a selfie" contest with ServPro for a chance to win tournament swag. Southern Company also offered solar-powered charging stations. You could relax while charging your cell phones for free!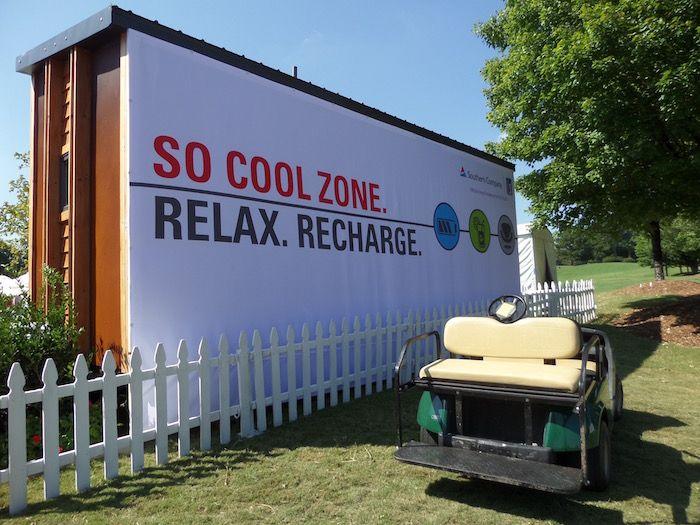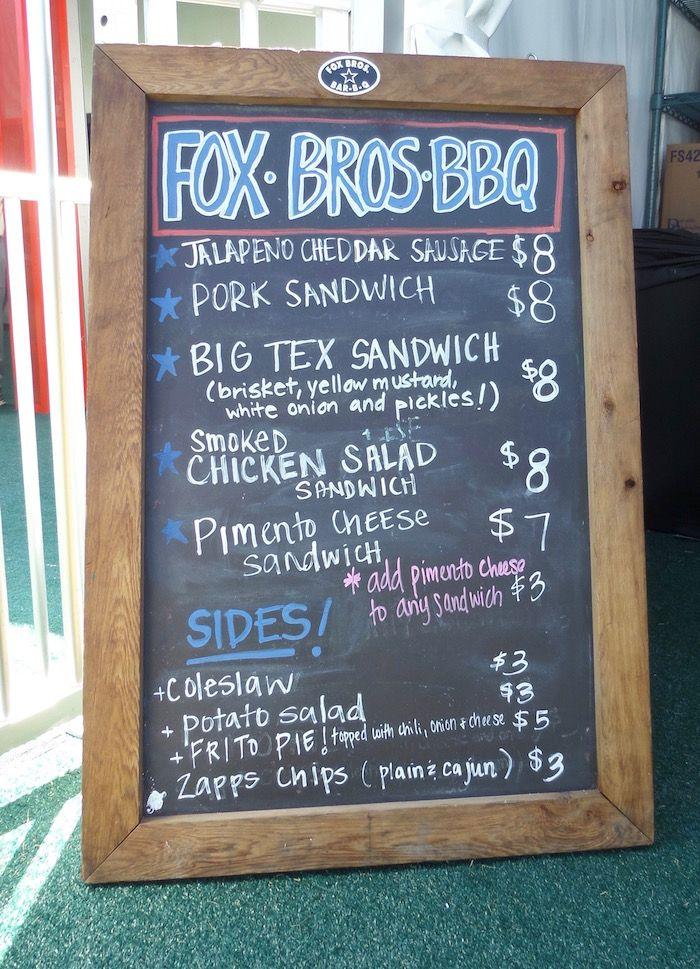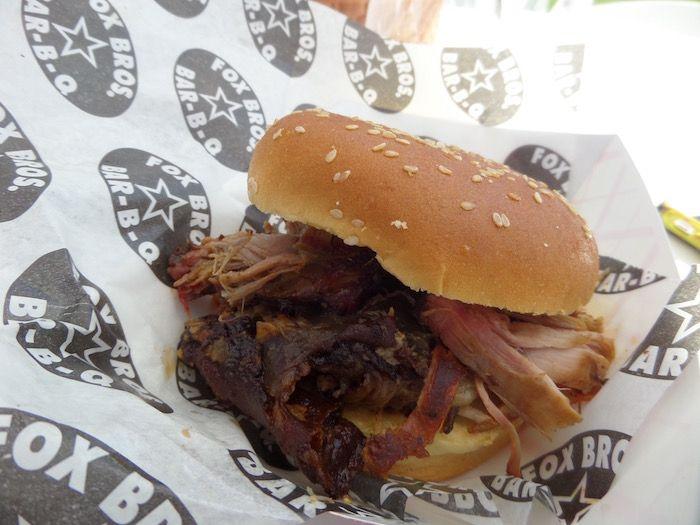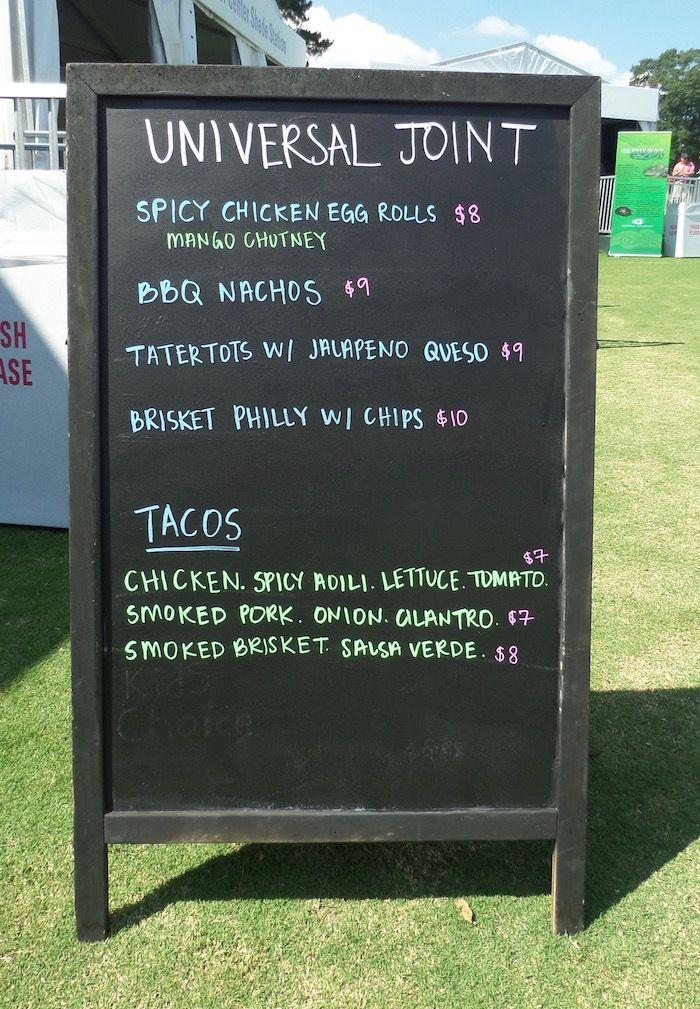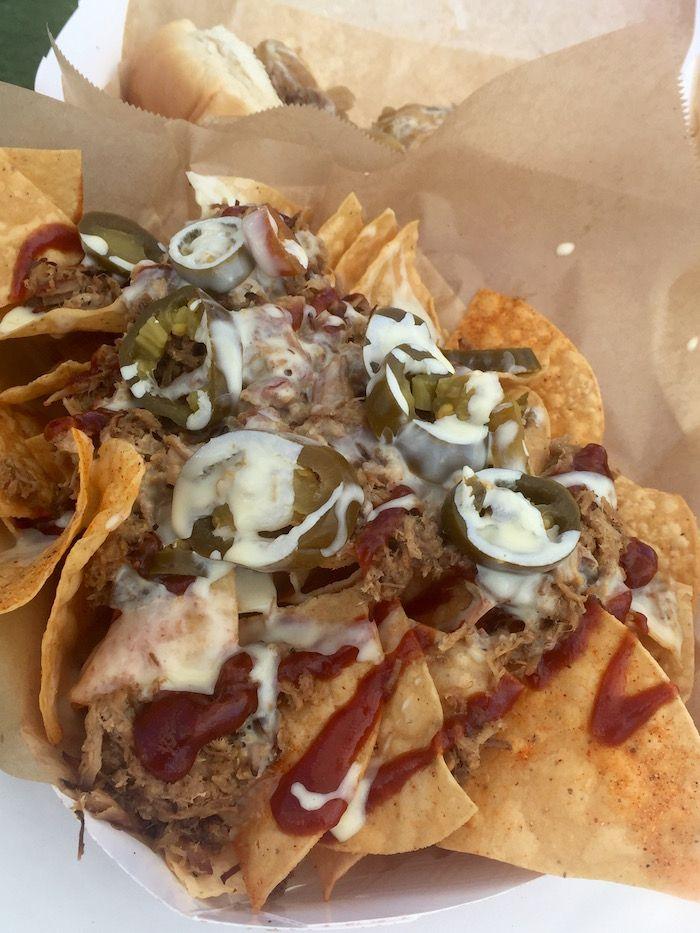 3rd stop: Tiny House Atlanta: I saw two descriptions that describe this project very well- "Tiny House, Big Ideas" and "Less space, More Life." Tiny House Atlanta is a non-profit organization with a mission to make tiny houses a permanent housing solution in metro Atlanta and Georgia. I was blown away by the modern and open design. At only 269 sq. ft. it has a fully equipped kitchen, a bathroom with tub and shower and two queen size bed lofts. Best of all, it is on wheels so you can take it with you to a different area! The Tiny House at the TOUR Championship was outfitted with smart energy products. Some of these products included LED light bulbs one of which supplied light to a plant. In front of the house there was a very classy electric BMW i8. I wish that had been part of a giveaway! There was also a Georgia Power Level 2 EV charging station close by and rooftop solar displays adjacent to the Tiny House. I loved the outdoor living space that featured natural gas products. Tiny House Atlanta holds events which introduce people to designing, building, owning and sustaining homes in metro Atlanta and Georgia. For more information please visit their website. They also have a Meet Up group!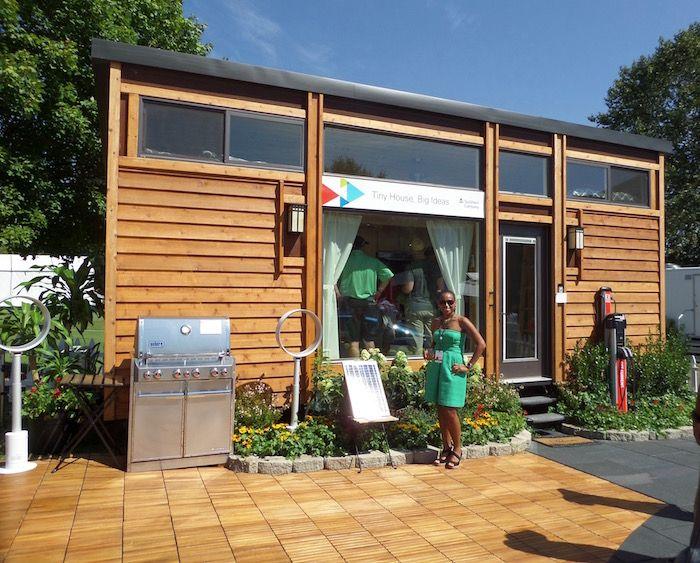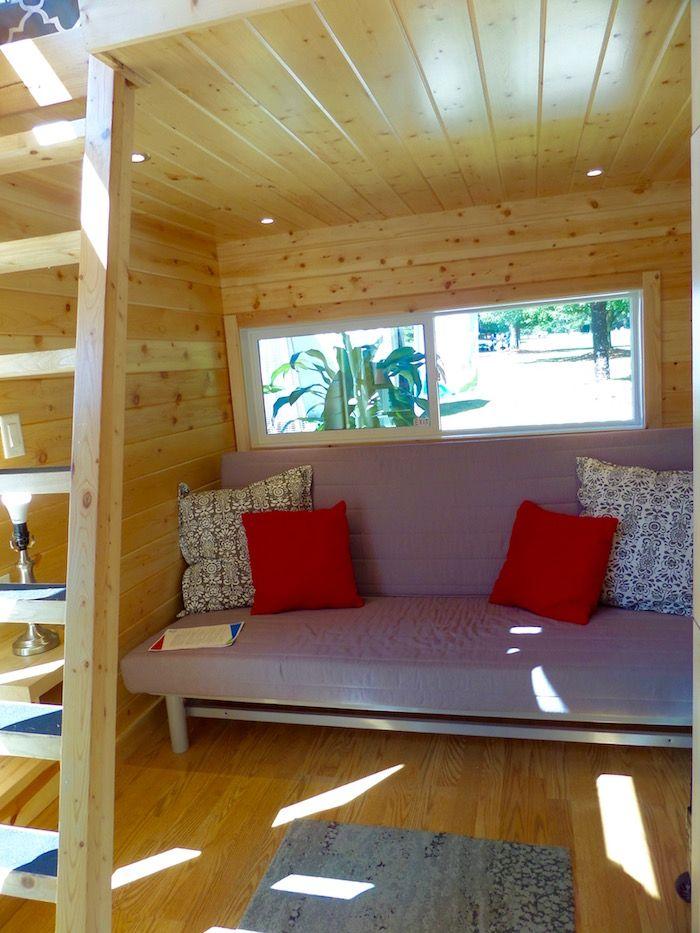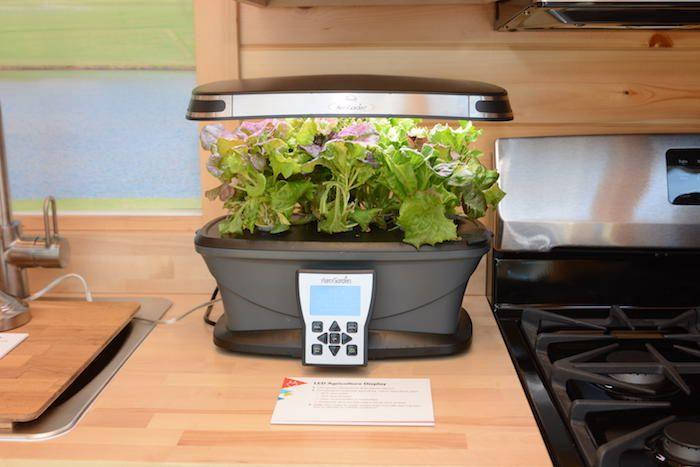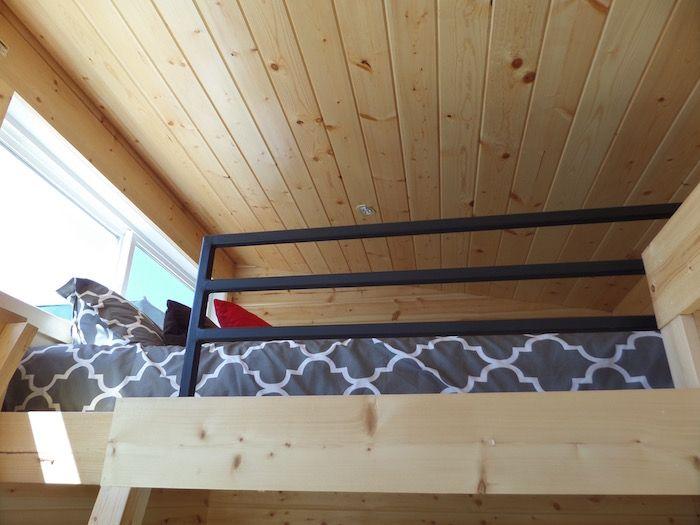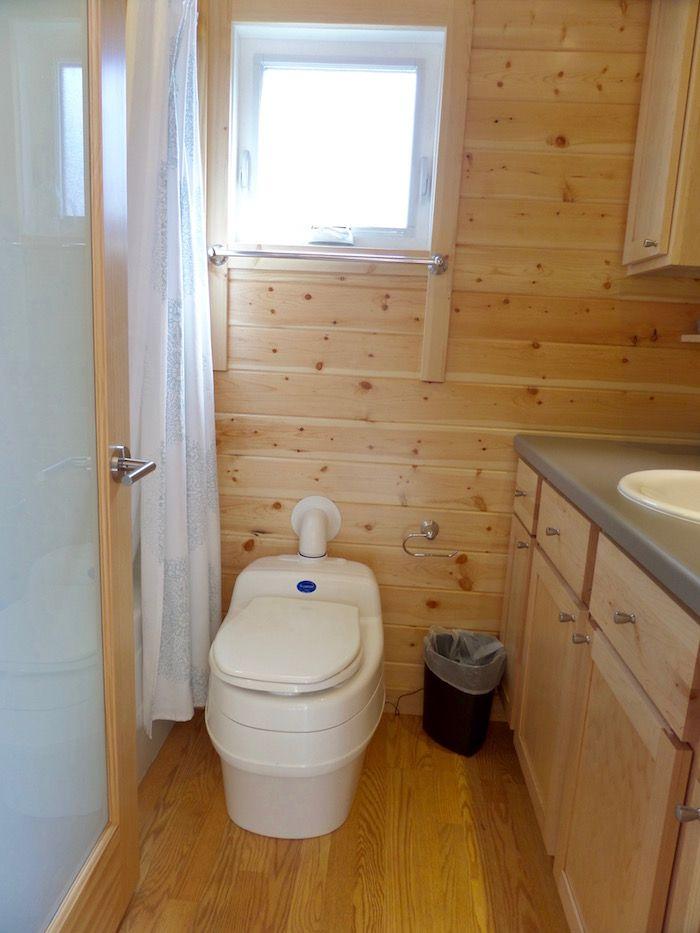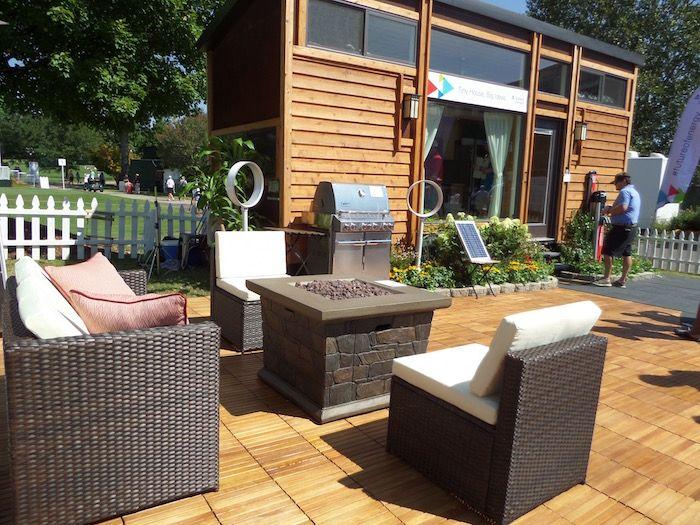 4th stop: Grey Goose 19th Hole Lounge: You have arrived at the 19th hole a bit tired and hot. Well step into this air conditioned lounge equipped with HDTVs and quench your thirst on one of their refreshing cocktails. I sampled their version of a Moscow mule and it was crisp and delicious. The bar area was fully stocked with Grey Goose's line of flavored vodkas.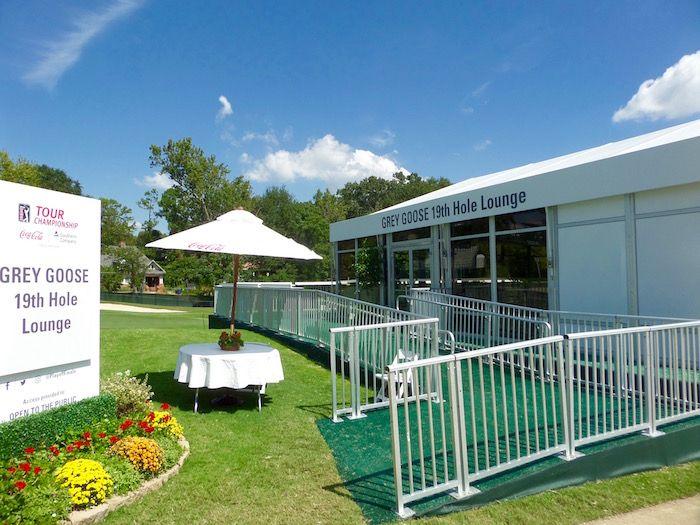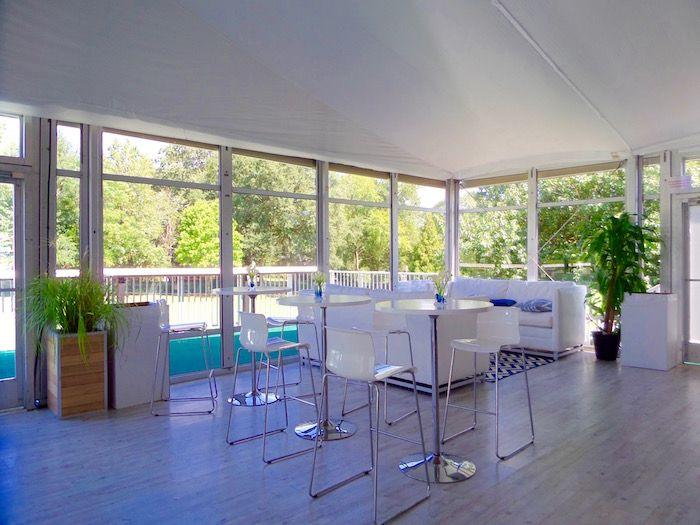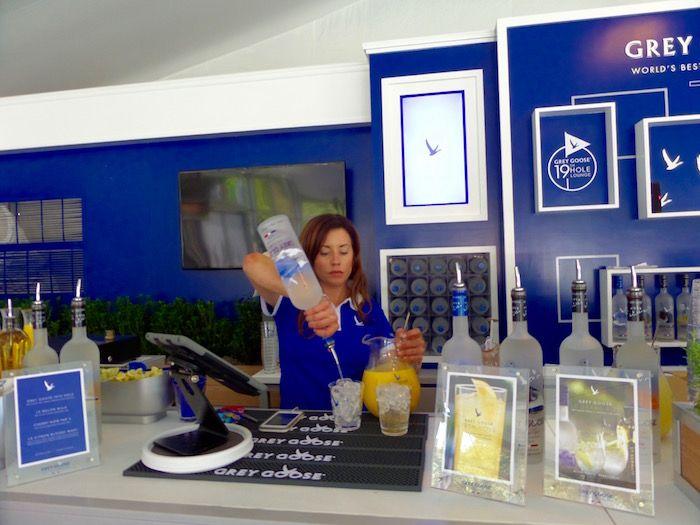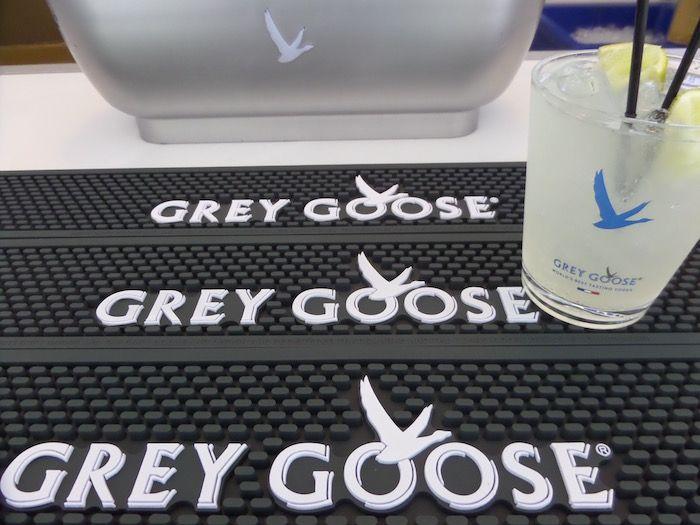 5th stop: Bridgestone Golf: We made a quick pit stop in the Bridgestone trailer. I saw the fine tuning and mending of golf clubs as well as the large and varied supply of golf balls made by Bridgestone.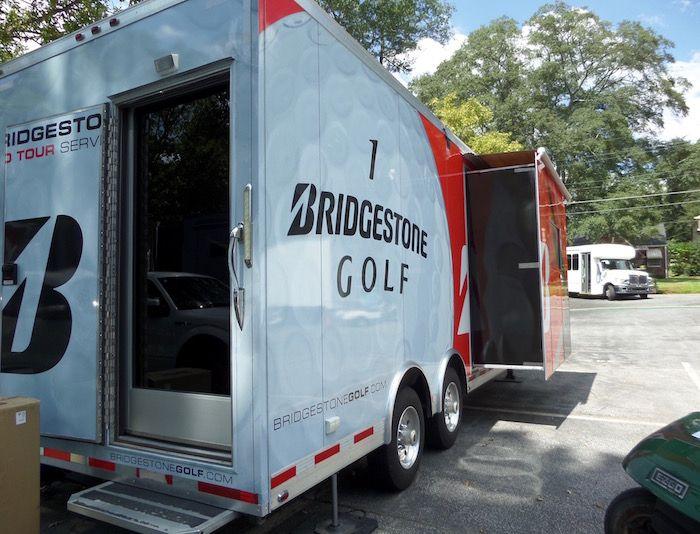 6th stop: NetJets Travel Experience: How would you like to avoid all the hassles of airports and flight delays not to mention other travelers? 🙂 NetJets allows you to buy into ownership of one of their private jets. Their jets typically seat 6-14 passengers and utilize private airports. Their team is on hand 365 days a year, 24 hours a day. You never have to worry about last minute planning or family emergencies ever again since a jet can be ready for you in as little as 4-10 hours' notice. The jet comes equipped with a bathroom on board and in-flight catering.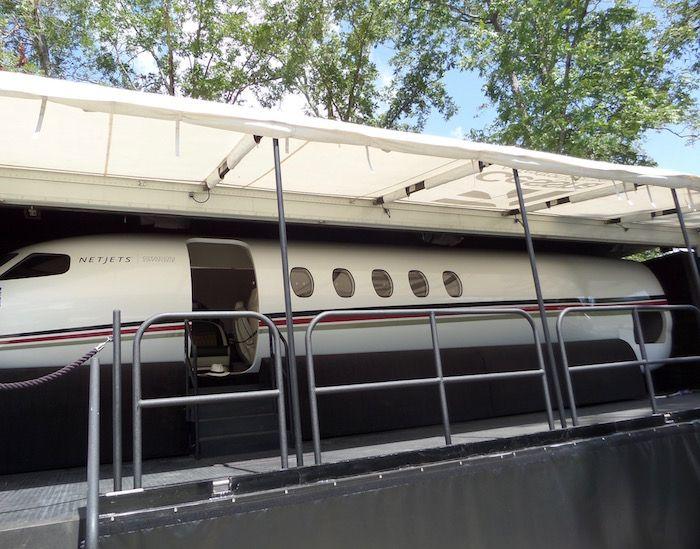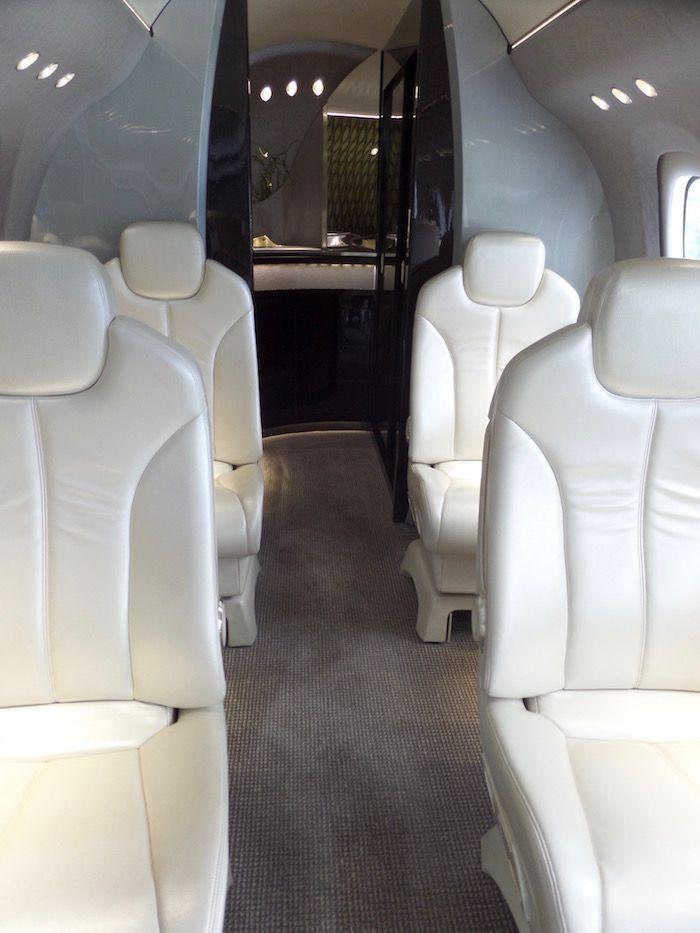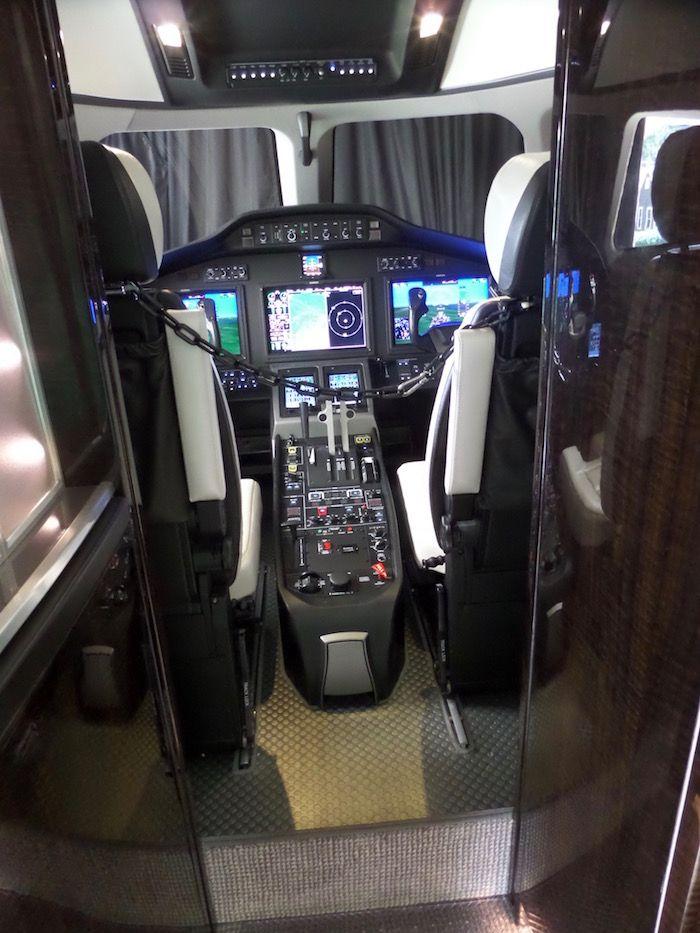 The Golf Course: While visiting these exhibits and lounges along the course, I was able to watch golfers in action. Fans often gathered around them asking for autographs. I am so fortunate that I was invited to attend this event and would like to thank Mark and Wendy for being such wonderful hosts! As you can tell from reading this post, whether you are a big fan of golf or not, you will have a sophisticated experience at the TOUR Championship! Have you attended the TOUR Championship in Atlanta? If so share your thoughts with us below! For more information be sure to visit their website.
Although I was given complimentary admission to the TOUR Championship, all opinions expressed in this post are my own.