I am California dreaming about Laguna Beach Attractions! I have visited this city twice including this past winter and both visits left me in awe! It is a quaint town with beautiful ocean views and a thriving art scene. The architecture is unique accompanied with palm tree lined streets. Look up to view million dollar homes in the hills or look down to view them along the ocean. Go shopping in one of their many designer boutiques or eat at restaurant with romantic ocean views. Laguna Beach has it all and is located in Southern California in Orange County. It is a mere 1 hour drive from Los Angeles and 1 hour and 20 minutes from San Diego. If you are in one of those areas I recommend driving there to experience these Laguna Beach Attractions. I will admit, I first drove there from Los Angeles many years ago because I was watching the reality show on MTV about Laguna Beach High School students. It was a really good show! However, TV does not do this area justice. You must see it with your own two eyes to believe it!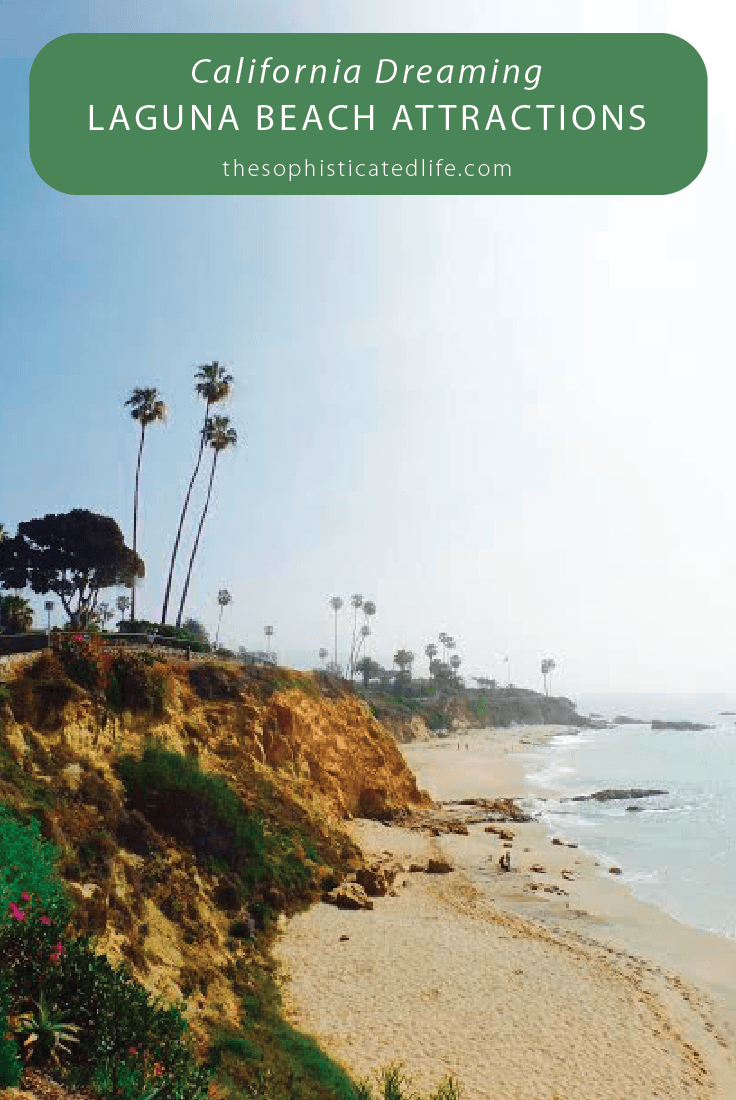 Self Walking Tour of Laguna Beach:
It is easy to do a self walking tour or bike along the paved paths along the beach as well as strolling through the quaint streets in town.  Sightseeing along the walking trails will reveal many sculptures, beautiful palm trees and even retirees taking in some rays.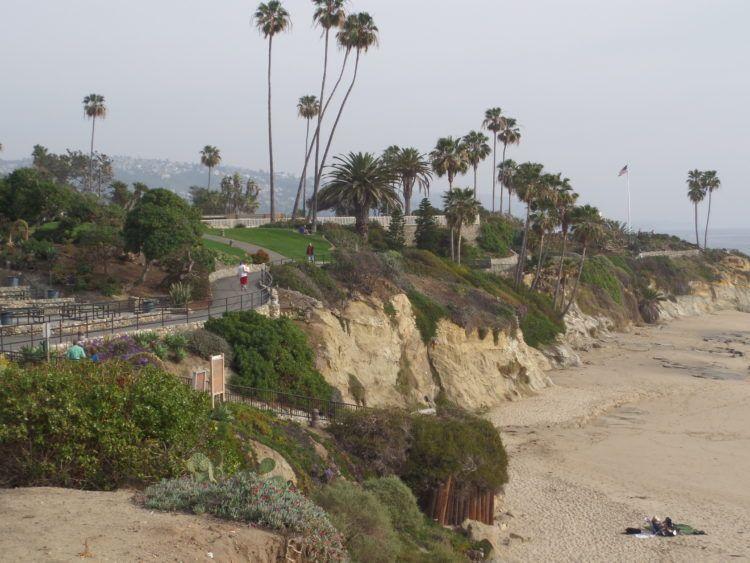 There are several ocean front restaurants for your dining pleasure as well. Watch the paddle boarders out in the ocean, the volleyball players on the beach as well as children running in and out of the beach caves.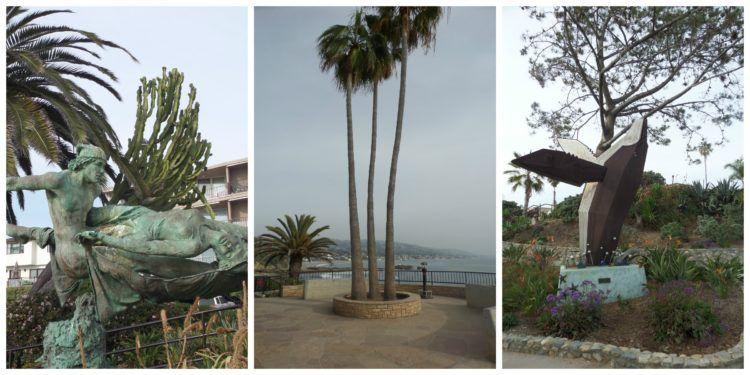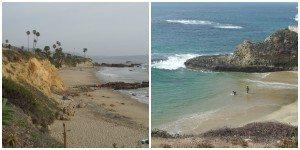 Dining in Laguna Beach:
After you have done your walk along the beach and some sightseeing take a break for a delicious meal at Nick's Laguna Beach! It is located at 440 South Coast Highway. Nick's serves up California comfort fare in a contemporary atmosphere. I dined on the front patio which allowed for partial beach and ocean views. It was truly one of the best lunches I have ever had! Try the fried deviled eggs and the mile high fish sandwich served with their signature slaw!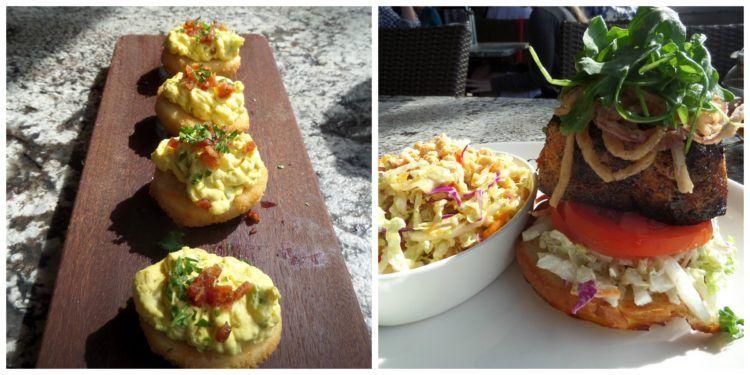 Art Scene and Architecture in Laguna Beach:
While walking and driving around town I was drawn to all the artsy tree lined streets and unique architecture. From the fire stations to the post offices to the churches were initially unrecognizable. Everywhere I turned had a quaint, clean and polished feel.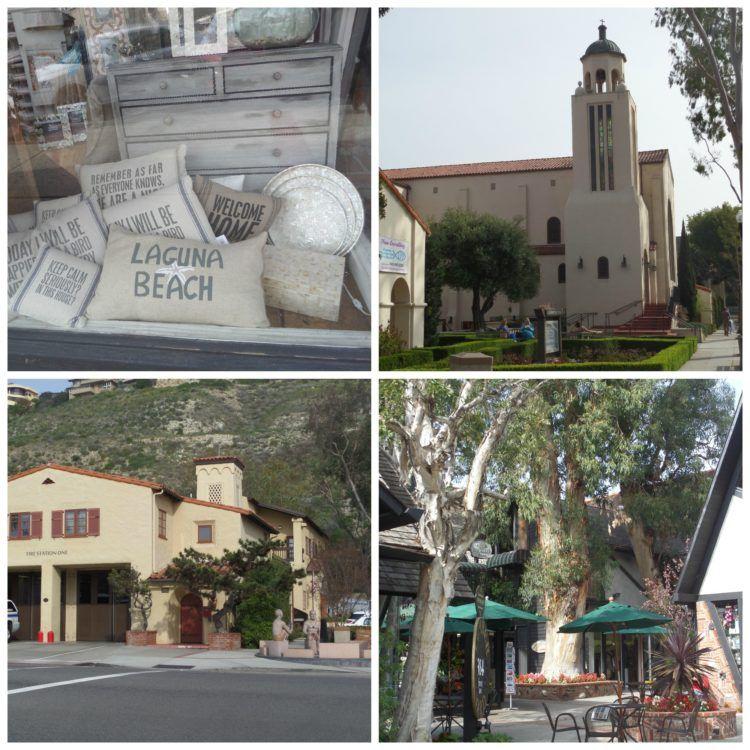 Be sure to stroll along the tree lined streets in town and visit the many art galleries. If you love art be sure to visit the Laguna Beach Art Museum. There are also many designer boutiques if you would like to shop.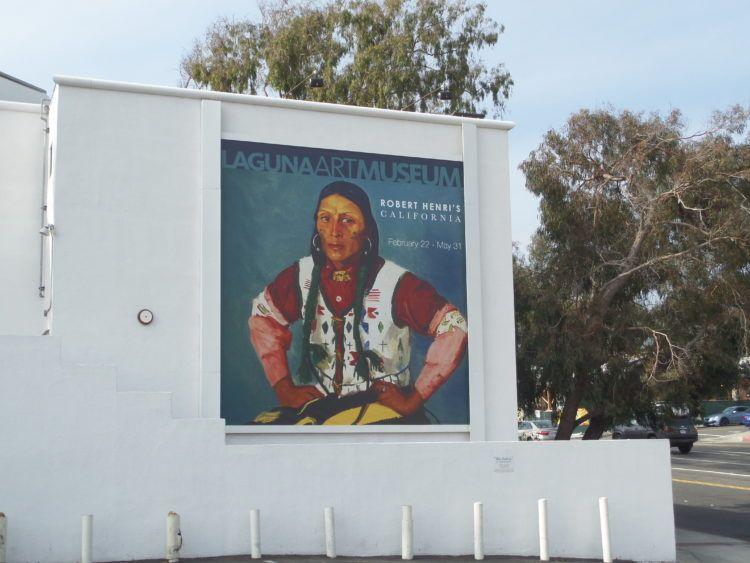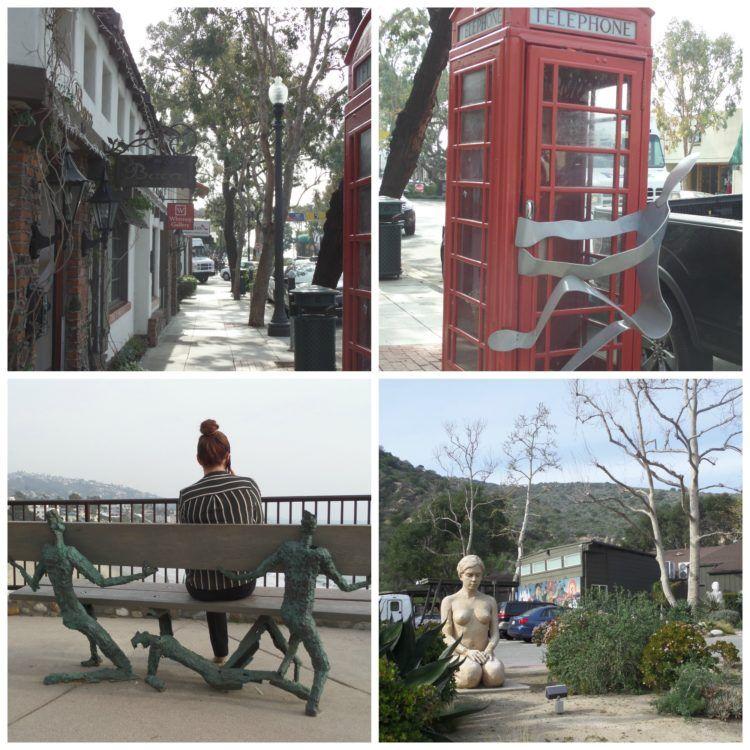 I drove up to Laguna Beach High School and looked down at ocean views! It is still hard to believe anyone can get work done here. lol As I mentioned in my St.Simon's Island post-I have a fascination with trees and the palm trees in Laguna Beach ranged in so many sizes and shapes.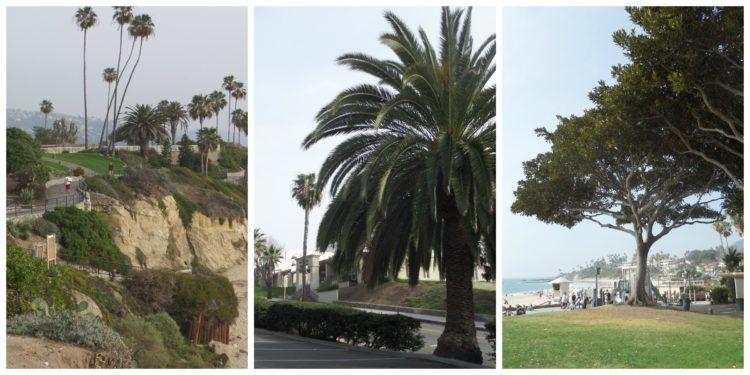 Pacific Mammal Center:
Before the day ended I drove to the Pacific Marine Mammal Center. This was my first visit to a place like this and it was touching. The marine center rescues, treats and releases mammals specifically seals and sea lions. They treat them for illnesses such as pneumonia, malnutrition and infections. They actually have an ICU-intensive care unit for these mammals!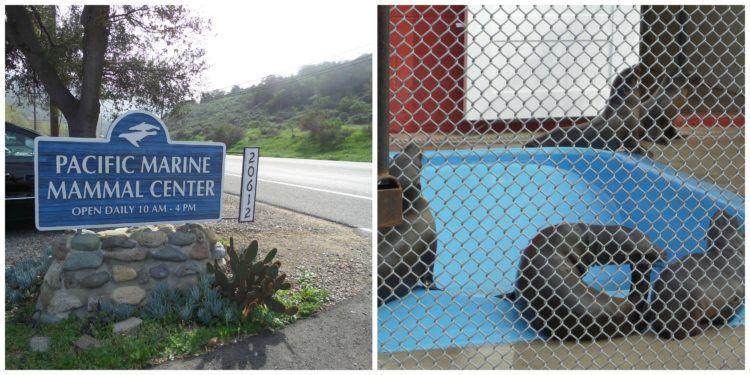 Points of interest in Laguna Beach:
Points of interest in Laguna Beach include Crystal Cove State Park, Laguna Coast Wilderness Park, Pacific Marine Mammal Center, Laguna Canyon Winery, Table Rock beach and Crescent Bay point park. There is now a free weekend trolley service along Coast Highway. For more information on visiting this area and taking in these beautiful Laguna Beach attractions please visit their website.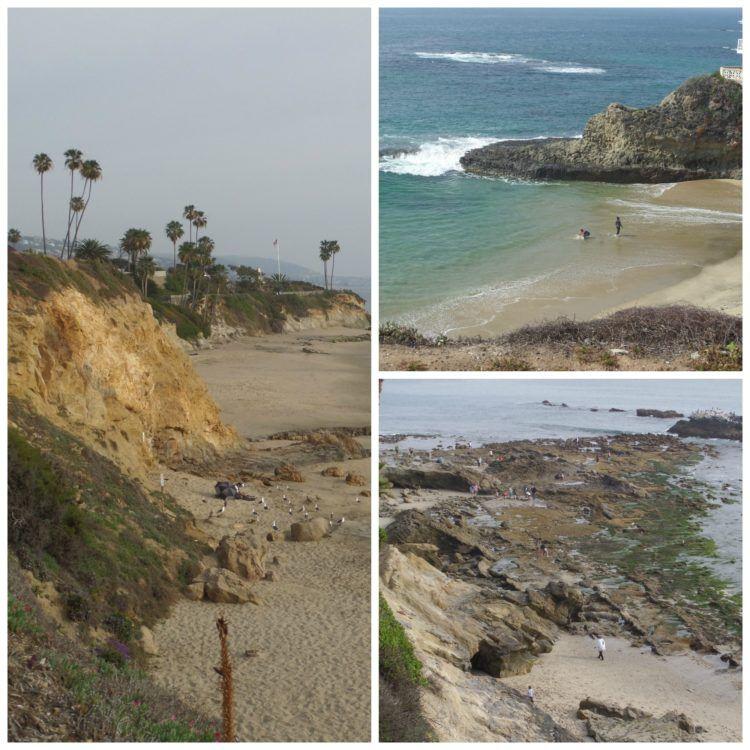 So have you been to Laguna Beach? If so share your thoughts with us! I hope to return and spend more time here including visiting the winery! The picture below reflects how I wish to spend my time retired in Laguna Beach 🙂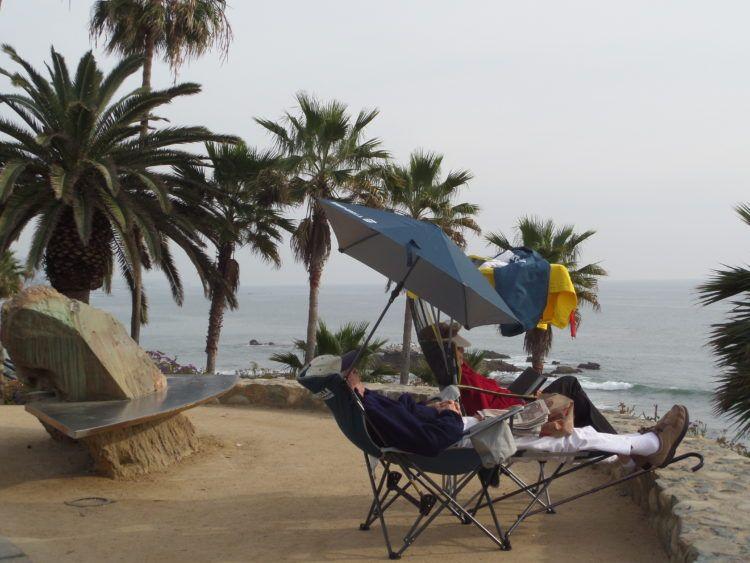 N.S.W.