This post contains affiliate links. However, all opinions expressed here are original. If you click through on a link, you won't pay a penny more, but I'll receive a slight commission which helps me keep this information available to you. Thanks!
---
Cities Perfect for Weekend Getaways from Atlanta (or Longer)
Summertime is the perfect time to go on a road trip! One of the things I love about Atlanta, Georgia is its proximity to so many other states and great cities. A few times a year I go on an Atlanta road trip to many of these cities and plan to go on even more! Whether you're looking for the best weekend trip or a longer getaway, I'll share all the best things to do see and eat in these cities. So pack your bag, fill up your gas tank and hit the road!
Savannah, Georgia
Oh how I love Savannah! Savannah is located approximately 3 ½ to 4 hours driving distance from Atlanta, making it the ideal weekend trip—not too far, but far enough to feel like you're getting away. I have been there several times and each time I am taken aback by its authentic Southern charm. The architecture, the riverfront, the delicious Southern food all makes this city very appealing. I think the best way to see Savannah is to go on a "hop on and off" trolley tour. You can buy a two day pass and take your time touring through the historic areas.
Points of interest in Downtown Savannah include the 22 park squares, Forsyth Park, Cathedral of St.John the Baptist and River Street. There are also nightly ghost tours and riverboat cruises.
I enjoyed my stay at the Marriott Autograph Collection hotels which include the Mansion on Forsyth Park and the Bohemian Hotel on the Savannah Riverfront. For some great eats head to Mrs.Wilkes Dining Room, 700 Drayton restaurant, The Olde Pink House, Rocks on the River, The Pirates House, Vinnie Van Go Go's and Lulu's Chocolate Bar!
Before you leave be sure to drive over to Tybee Island to take in some rays on the beach and eat crabs at the Crab Shack restaurant. But stay clear of the live alligators! After that drive to the Isle of Hope which is a historic area filled with gorgeous Southern homes on a marina.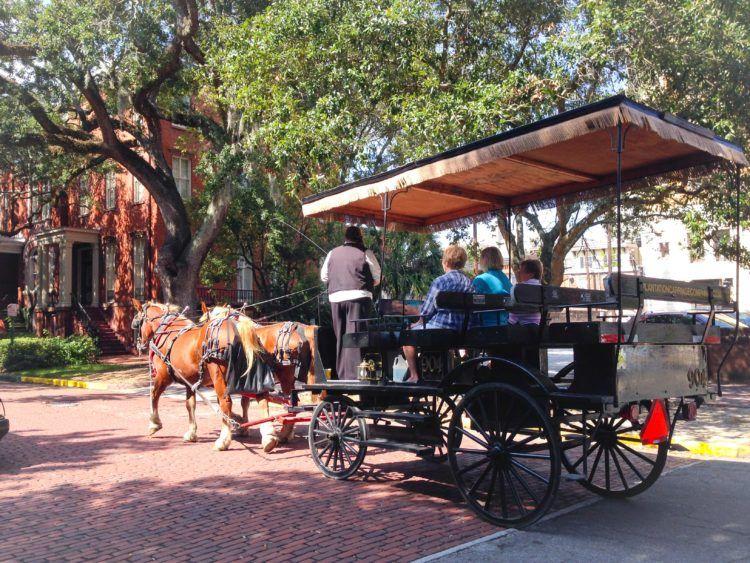 Golden Isles, Georgia
The Golden Isles of Georgia consists of the barrier islands of St. Simons Island, Sea Island, Little St. Simon's Island and Jekyll Island. These islands are a little bit further at 5 hours driving distance from Atlanta. These islands are perfect for relaxing on the beach, bike riding and eating delicious seafood. The area is also home to historic and luxurious hotels such as The Cloister at Sea Island. I had a lovely visit to St. Simons and Sea Island last year and this blog post reveals all the great sights, spas and restaurants in the area.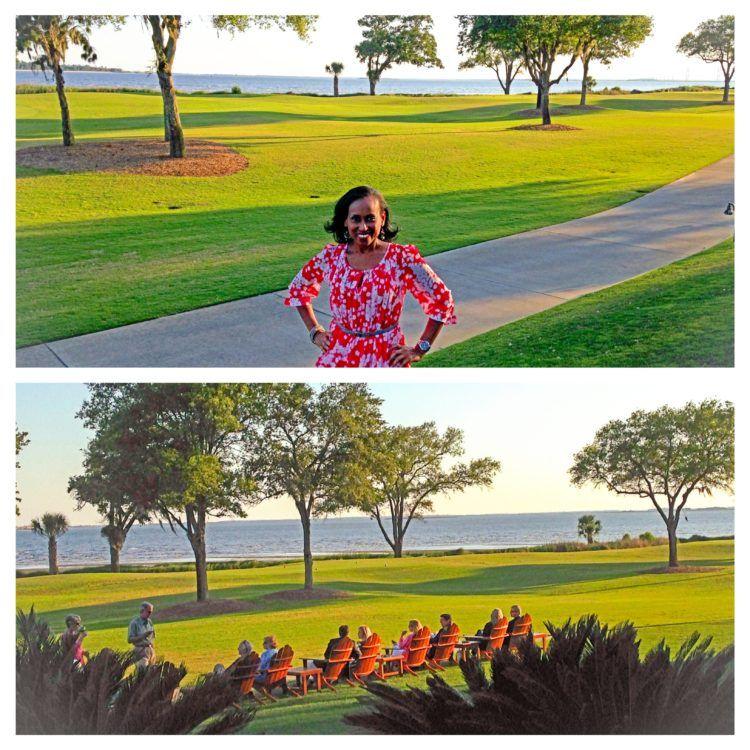 Amelia Island Florida:
It has been a few years since I have visited Amelia Island, but it remains one of my favorite road trips from Atlanta and one of the best places to relax and get away from it all. For several years in a row I stayed at Omni Amelia Island Plantation Resort. This is a large property with a main hotel as well as villas and homes. If you are seeking something more luxurious check into the Ritz Carlton Amelia Island which is fabulous!
The tree canopies on Amelia Island make you feel as if you are in a fairy tale. With trails all through the island this is also a perfect place to go bike riding. Head over to Fernandina beach to their "old fashioned" main street named Centre Street. Here you will find specialty shops and restaurants set in vintage Victorian homes. Be sure to grab some fudge! The first time I was on this street I felt as if I was on Main St. in Disney World. Amelia Island holds many events during the year including the "Isle of Eight Flags Shrimp Festival", The Amelia Island Jazz Festival and the Amelia Island Blues Festival.
Nashville, Tennessee
Nashville TN is also located about 4 hours driving distance from Atlanta, the perfect short road trip for a weekend getaway. Also referred to "Music City" and as I found out on my visit "NashVegas"! I also did a "hop on and off" trolley tour in Nashville. I was only there for a weekend so this allowed me to cover a lot of ground. I enjoyed hearing about the history of country music and seeing historic locations associated with it.
Nashville has very different neighborhoods with sophisticated urban areas, a college town feel around Vanderbilt University and downtown Nashville which has a main street filled with music clubs, "honky-tonk" bars and is great for sight seeing . We had a great time listening to live music at Bourbon Street Blues and Boogie Bar!
Points of interest in Nashville include Vanderbilt University, Fort Nashborough and Fort Negley, The Parthenon, The Tennessee Capital, The Grand Ole Opry, The Country Music Hall of Fame and Museum, The Ryman Auditorium and Music Row. Nashville is also a major foodie town and lucky for you I have a blog post on "Nashville Eats"! Be sure to eat some "hot chicken" and sweet potato pancakes at The Pancake Pantry!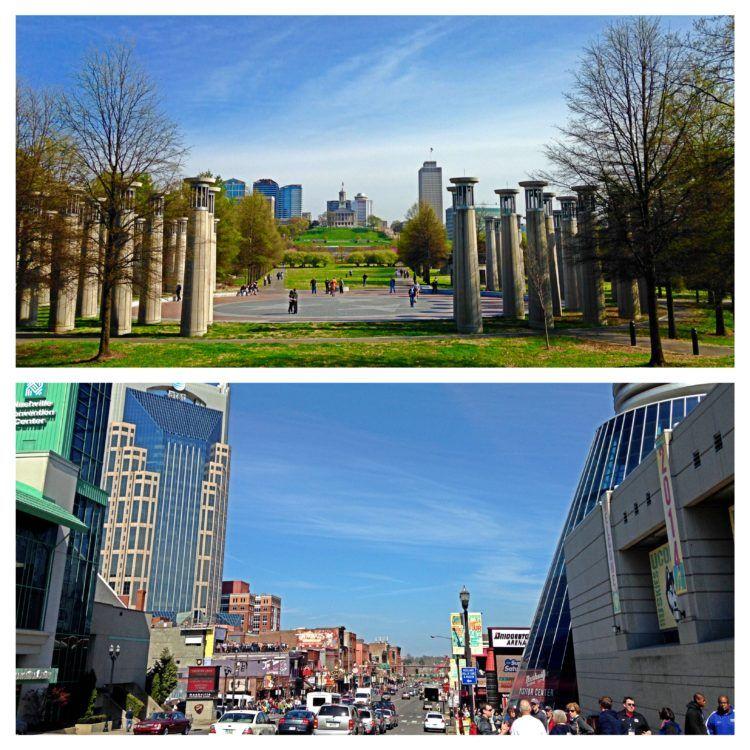 Hilton Head, South Carolina
Hilton Head Island in South Carolina is located approximately 4 to 4 ½ hours driving distance from Atlanta. Since living in Atlanta this has been one of my most relaxing vacations. From the time you drive onto the island there is an immediate feeling of tranquility and beauty. There are many resorts located on the beach as well as condos and houses for rent. We stayed at the Westin Resort and enjoyed amenities such as the luxurious spa. We also enjoyed having cocktails on their outdoor patio complete with sunset views of the beach.
Hilton Head Island has several places to rent bikes and with a flat terrain and trails, it is a great place to go bike riding. In terms of food, my favorite place was The Jazz Corner. Listen to live jazz while dining on entrees such as fried lobster. It was so good! Another special treat was the chef's table at The Sage Room. Fine dining on steaks and wine-yes please! Also check out Sunset Grille for brunch on the water and WiseGuys for delicious food paired with a large wine collection.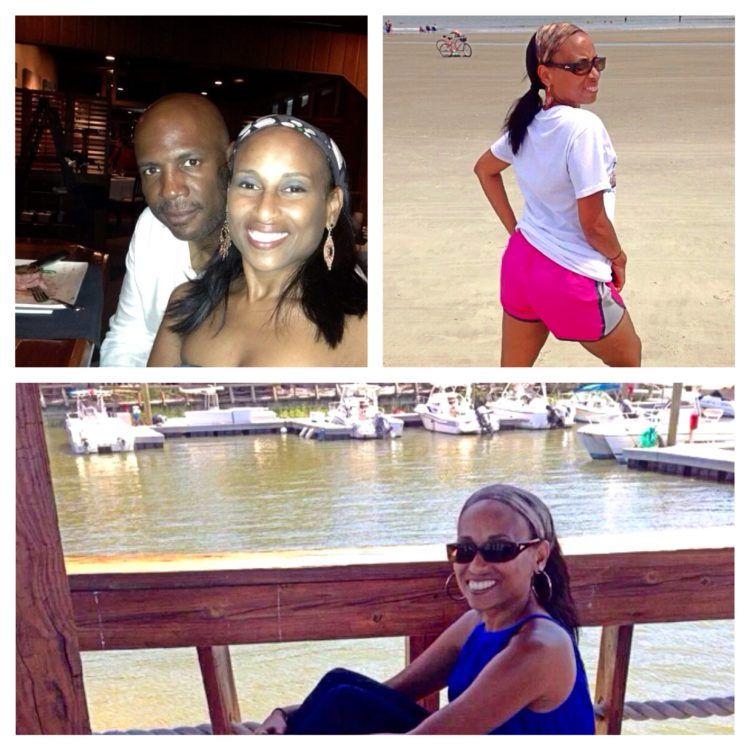 Charleston, South Carolina
I cannot believe I have never been to Charleston SC! Charleston is approximately a 5 hour drive from Atlanta. Many people compare it to Savannah, Georgia with the Southern charm, homes and food. When I do get to Charleston I will also visit Kiawah Island. Lucky for me I have blog posts right here on this site that will help me plan my trip! Natalie of Cosmos Mariners shared with us "Top 5 Restaurant Picks in Charleston". In addition in May's Jetsetter Roundups Natalie also shares "6 Kid Friendly Things to do in Charleston". In that same post Ashley shares her review of Kiawah Island Golf Resort". This definitely looks like a place I would like to stay!
A Few Extra Ideas for Road Trips from Atlanta
Here are some other Atlanta road trip ideas! These are all on my road trip bucket list and I hope to make it to them soon:
Chattanooga, TN
Destin, FL
Smokey Mountains, TN
Asheville, NC
Greenville, SC
Beaufort,SC
And, for all my readers I have a special bonus link for you! No matter where you live in America you can head out an amazing road trip this summer! Time Out New York recently put together a list of "The best road trips in America". I have done the Road to Hana in Maui, Hawaii, Highway 1 to Big Sur in California, as well as the Overseas Highway from Miami to The Keys in Florida and they are all memorable experiences!
So are you planning an Atlanta road trip? Have you done any of these? Share your thoughts with us below!
Pin this post for later reference!