Welcome to another delicious wine post. In September I attended my 3rd TBEX travel conference in Finger Lakes Wine Country. From the moment TBEX announced the North America conference location I knew I would be there. As many of my readers know, I am on a mission to visit as many wine regions around the world as possible. Therefore, Finger Lakes Wine Country has been on my bucket list. I touched on my tour of the Seneca Lake Wine Trail in my last post. I was able to attend a day tour of the Seneca Lake Wine Trail as part of the conference. I had it easy. All I had to do was get on a tour bus with 2 fantastic tour guides and be whilst off to 3 wineries with vineyards on the Seneca Lake Wine Trail. However, since I realize how helpful my travel guides are to you, I decided to take notes and do some research to get you the information you need to make the most of your trip to Finger Lakes Wine Country. Here is a Seneca Lake Wine trail Guide which includes helpful links to maps, tours and resources in the area. Warning-throughout the post I will be sharing a lot of pictures of the mouthwatering wine I had along the Seneca Lake Wine Trail. I suggest having a tasty glass of wine handy when reading this post 🙂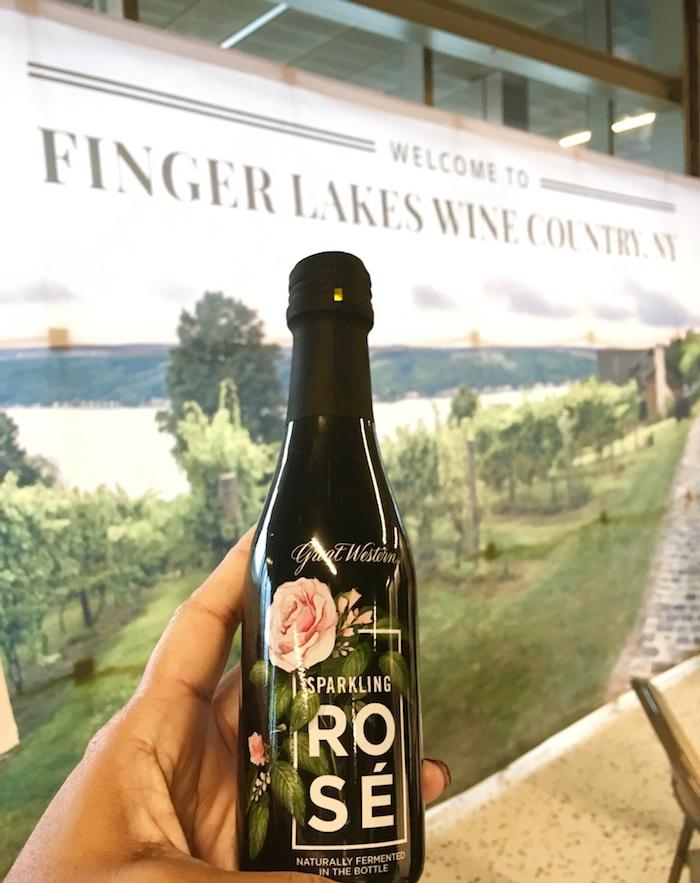 How to get there: The Finger Lakes are located in upstate New York. To get to Seneca Lake Wine Trail in particular, it's a 4 hour 15 minutes drive from NYC, 1 hour and 30 minutes drive from Rochester NY and 2 hour 20 minutes drive from Buffalo NY. There are also buses that go between NYC and the Finger Lakes area. If you choose to fly, there is an airport close by. Elmira Corning Regional Airport (ELM) is 30 minutes driving distance from the Seneca Lake Wine Trail. You will likely have to connect at another major airport before landing at Elmira airport. From Atlanta I flew to Detroit Michigan then took a connecting flight to Elmira. If you live in the NJ/NYC area there are direct flights to Elmira from Newark NJ airport (EWR). I rented a car at the airport and I was ready to explore.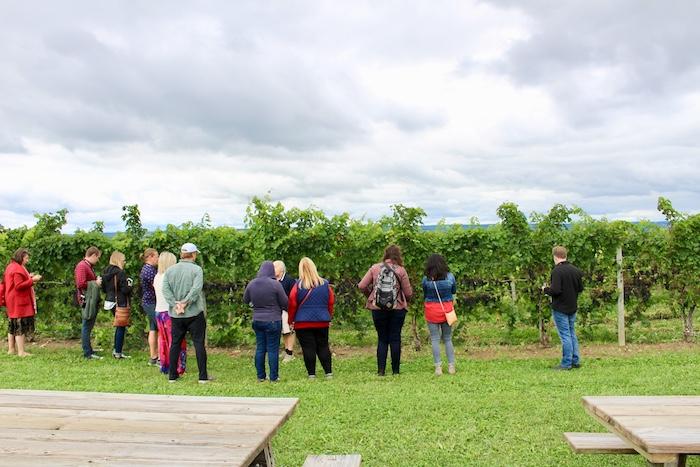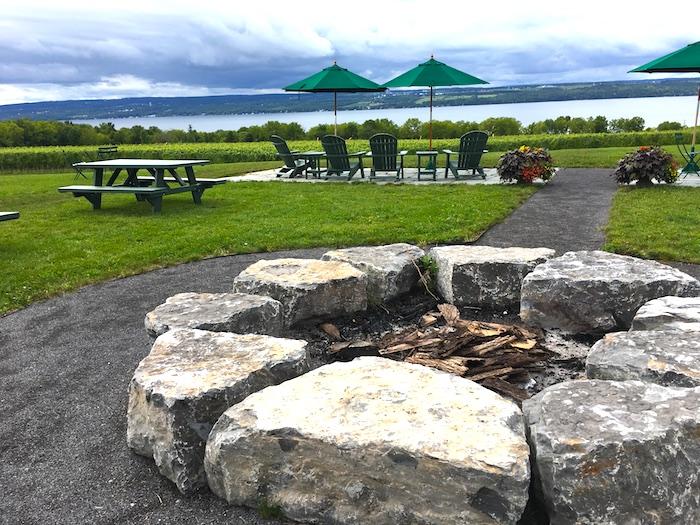 Seneca Lake Wine Trail Maps: Having a map of the Seneca Lake Wine Trail will help you decide which wineries you would like to visit and where to stay. Here is a link to a great wine trail map.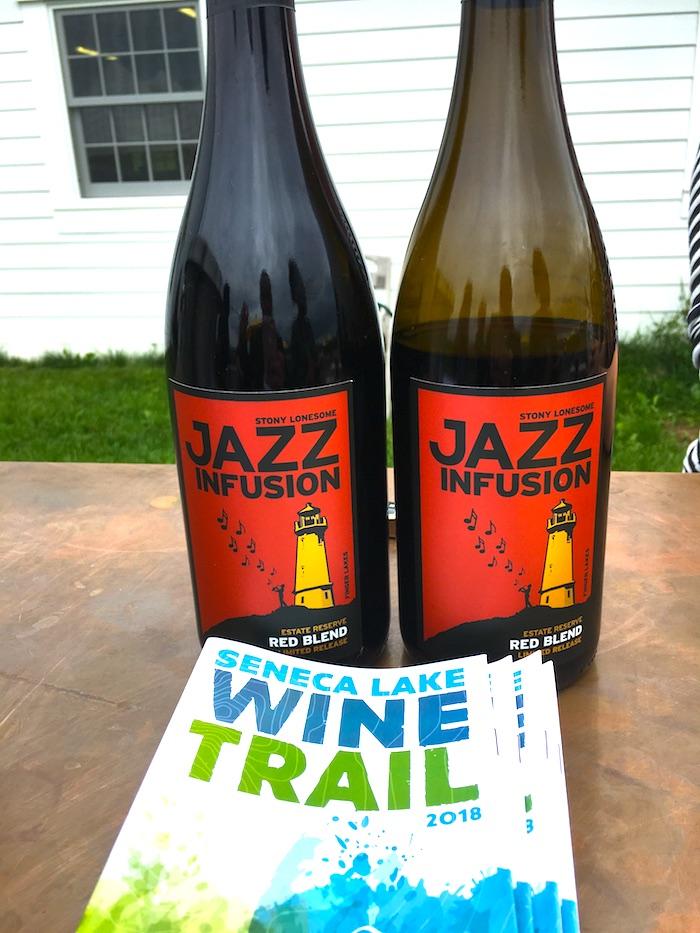 Where to stay: There are several hotels in the Corning and Finger Lakes area. During my time there I stayed close to the airport at the Marriott Courtyard hotel. However, several of my travel blogger friends stayed closer to downtown Corning. They enjoyed the Staybridge Suites and the new Hilton Garden Inn which are both walking distance from the Corning Museum of Glass. From this area you can also stroll down to the Gaffer District which I wrote about in this post. There are several other lodging options to choose from in Finger Lakes Wine Country and along the Seneca Lake Wine Trail. There are Bed & Breakfasts, campgrounds, lakeside retreats and rental properties. Here is a list of places to stay along the Seneca Lake Wine Trail.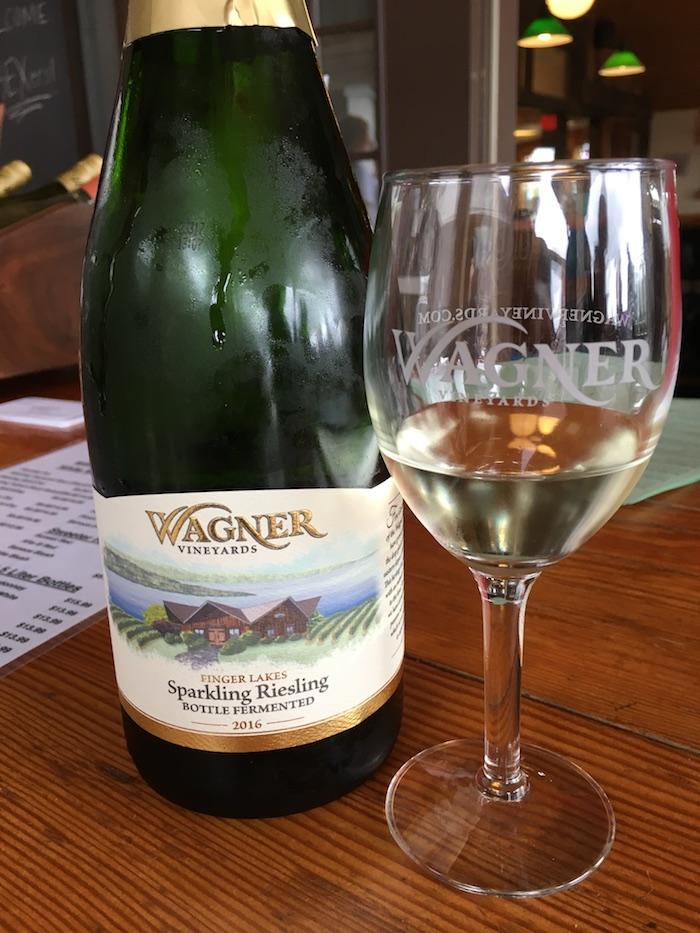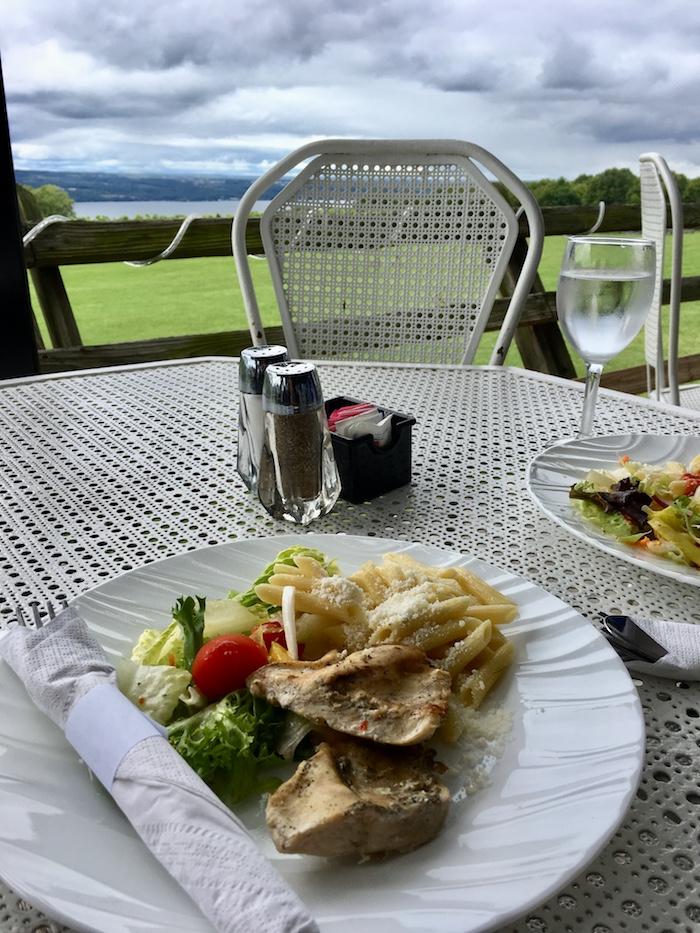 What to drink: The Finger Lakes wine region is the largest producer of wine in New York State. The Seneca Lake AVA (American Viticultural Area) lies within the Finger Lakes AVA. It is the largest wine trail in the area with 35 wineries. The climate in the Finger Lakes has been compared to Germany. Therefore, it is no surprise that Riesling rules in the Finger Lakes. While wine tasting along the Seneca Lake Wine Trail, I sampled several types of Riesling. Riesling is one of my favorite white wines and I had several types there. There was Riesling Reserve, Sparking Riesling, Riesling Semidry, Dry Rieslings…I was in Riesling heaven lol. I also sampled my fair share of Gewurztraminer. Also delicious. In terms of Chardonnay, I realize that I prefer Unoaked Chardonnay. If you feel the same, definitely head to  Boundary Breaks Vineyard. If you prefer red wines, be sure to sample Pinot Noir and Cabernet Franc. Of course there are red and white blends and rose available as well.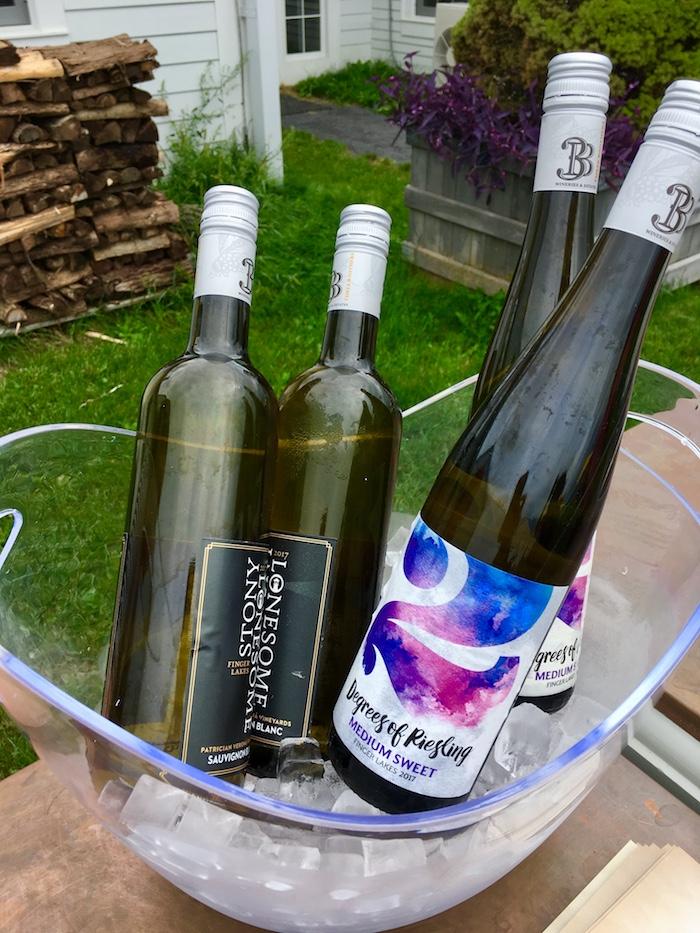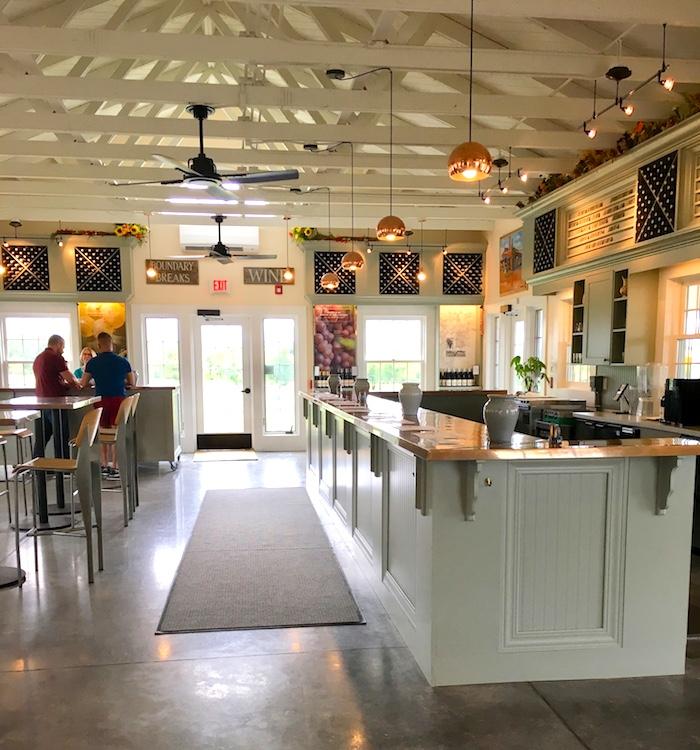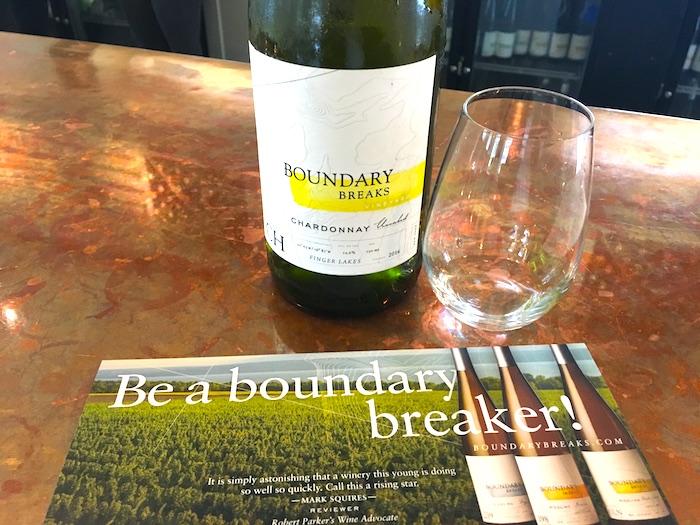 Wineries to visit: Depending on how long your visit is to Finger Lakes Wine Country, you could visit all the wineries. I think this may be a goal for my next trip there LOL. But realistically, I suggest narrowing it down to the wineries that are close to your lodging, that are in close proximity to each other and/or the ones that specialize in wine varietals that you enjoy. You can also take an organized tour which would include certain wineries and vineyards. During the conference I was given the opportunity to spend a day wine tasting along the Seneca Lake Wine Trail. Although we only visited 3 wineries, there were samples from other Seneca Lake wineries at each location. We learned about and sampled wines from 10 different wineries in 1 day! Several of the winemakers mentioned that they all work together. There is a sense of community and the feeling that if one succeeds they all do. We visited Wagner Vineyards, Boundary Breaks Vineyard and Lakewood Vineyards. The properties were beautiful with Wagner and Boundary Breaks having beautiful views of Seneca Lake. If you plan on vineyard hopping during your visit, look into "The Passport". This allows you to enjoy wine flights at different wineries along the lake for one cost vs. paying individual tasting fees. There is even a "Polar Passport" that can be purchased during the off-season from December to March. This year the cost is $30 plus sales tax for 1 passport per person. It allows you to visit 16 wineries.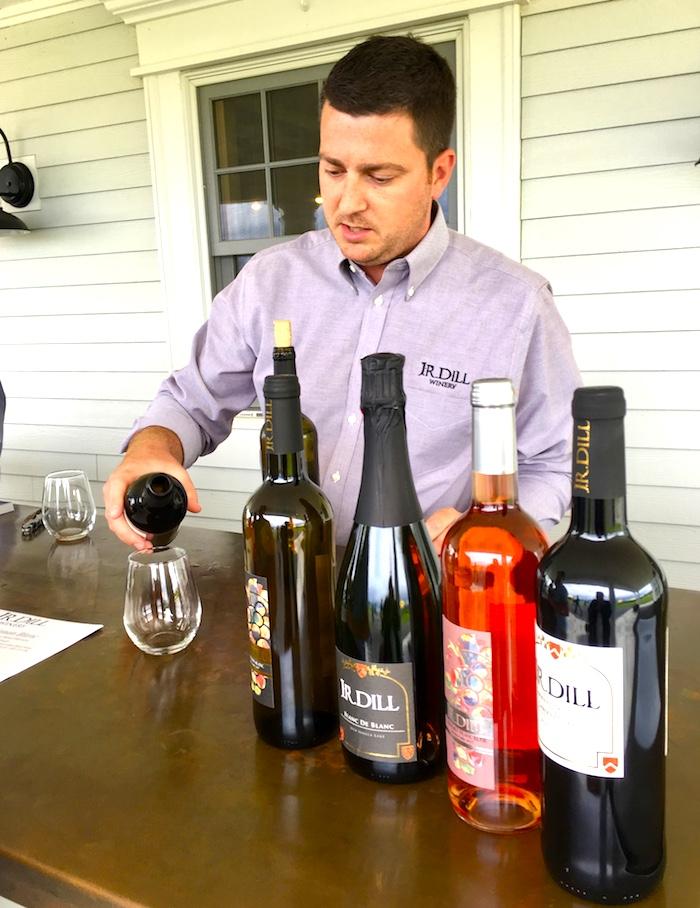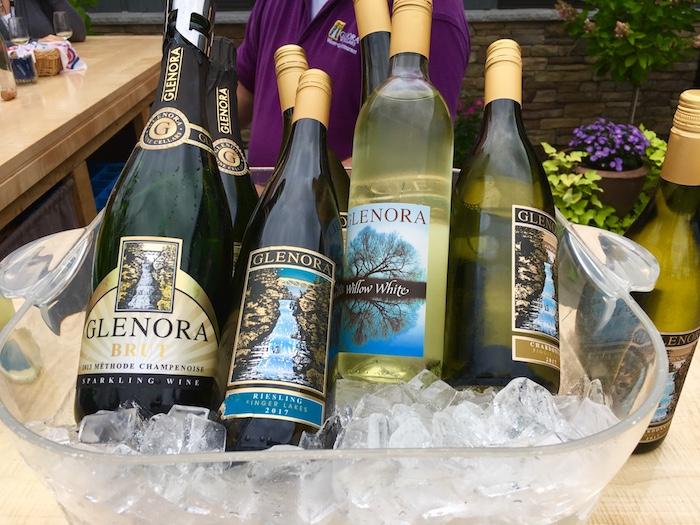 Tours & Transportation: In terms of getting around the Finger Lakes area, you can rent a car from Elmira airport. This will allow you to visit areas beyond the Seneca Lake Wine Trail including the Corning Museum and Watkins Glen State Park. If you decide you would like to spend your days wine tasting worry free there are several options available. You can take an organized tour of the Seneca Lake Wineries, hire a private guide or hire a private driver. I definitely recommend planning ahead for one of these or having a designated driver during your trip. Here is a helpful link on tours and drivers. And, since the wineries are along a lake, you can also tour the area by boat. I think I will do that on my next trip to Finger Lakes Wine Country.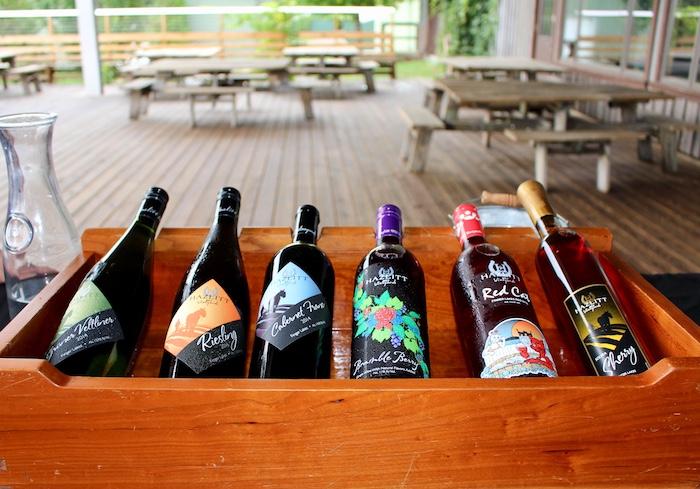 Seneca Lake Wine Trail Events: Last but not least, check out this link for a list of festivals in Finger Lakes Wine Country and on the Seneca Lake Wine Trail. For festival goers, they have year round events.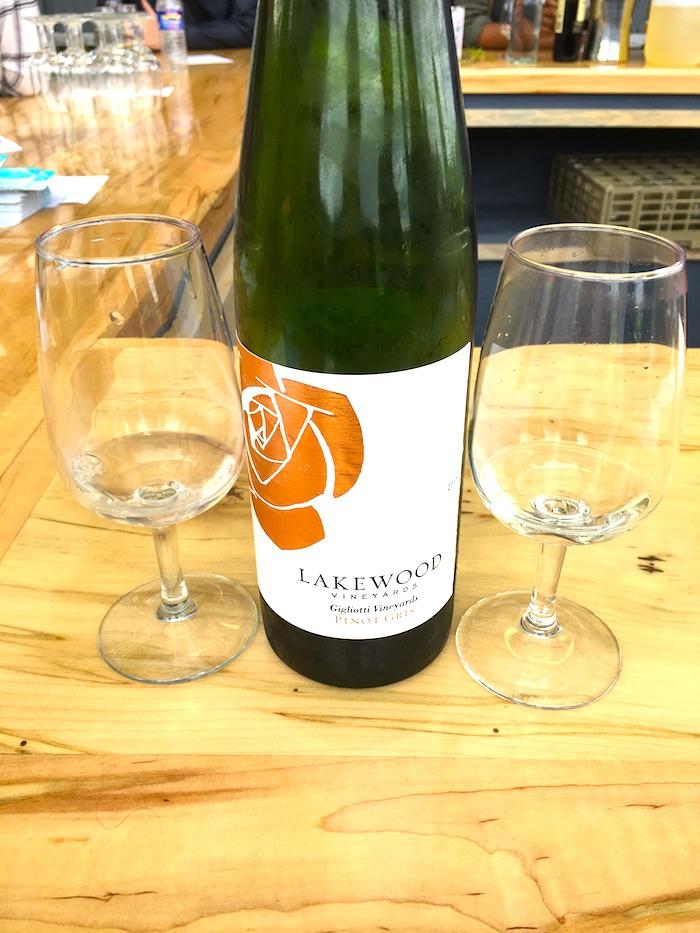 FlywithWine: If you are wondering how to get back home with all the delicious bottles of wine that you purchase in Finger Lakes Wine Country, take a look at the items on the FlyWithWine website. Use this link for a$25 discount! Also inquire about shipping at the various wineries.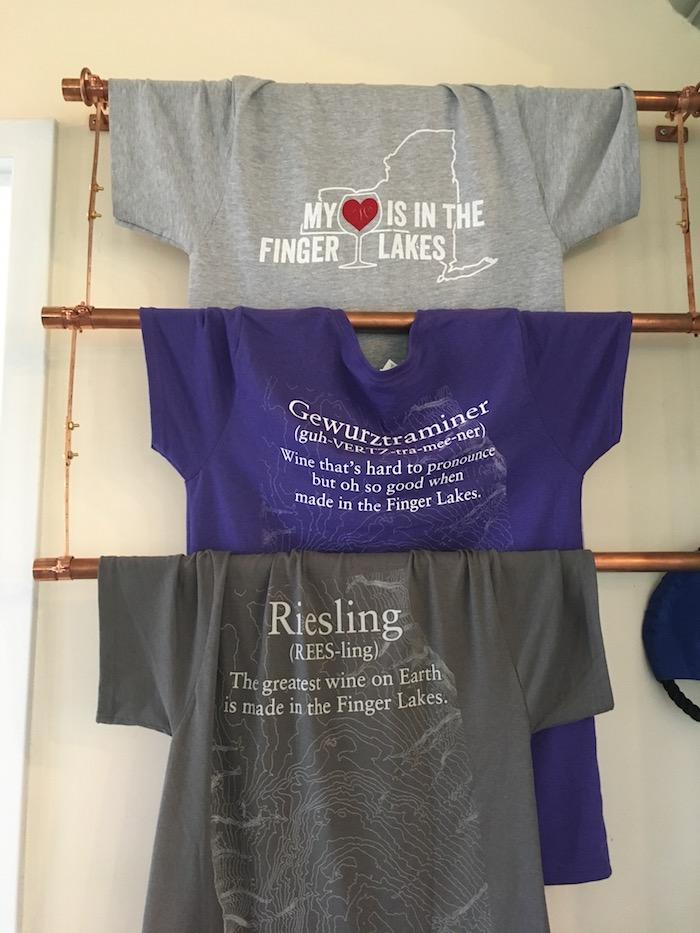 I hope you have enjoyed my Seneca Lake Wine Trail Guide. Have you been to Finger Lakes Wine Country or to the Seneca Lake Wine Trail? If so please be sure to share your experience with us below.
Check out the Finger Lakes Wine Country website as well as the Seneca Lake Wine Trail website for more information.
Although I attended a complimentary tour of the Seneca Lake Wine Trail in Finger Lakes Wine Country while attending the TBEX conference, all opinions expressed in this post are my own.
This blog post contains a referral link for FlyWithWine. Users of the link will received a discount when purchasing and I will received a credit on my account.
Pin this post for future reference: