Last week I shared with you things to do & see when visiting Long Island New York. I spent time there in September after the TBEX travel conference which took place in the Finger Lakes & Corning NY. During our 4 days in Long Island, we visited several hotels and restaurants. In this post I will share with you where to stay & eat in Long Island New York.
Best Hotels in Long Island
We spent our first night in Long Island at Hotel Indigo. Hotel Indigo is located in Riverhead New York. Riverhead is located on the North Fork of Long Island. It is the perfect location to explore both the North and South Forks. Although the rooms and bathrooms at Hotel Indigo were on the smaller side, the décor made it feel comfortable and quaint. The grounds were pretty with an outdoor pool, patio dining area and fireplaces. There are 2 meeting rooms available for conferences and weddings up to 250 people. Their restaurant Bistro 72 serves breakfast, brunch, lunch and dinner. It has a cool bar and dining areas. We enjoyed a delicious breakfast buffet in Bistro 72. Hotel Indigo offers complimentary internet access, business services, free parking and has bikes available.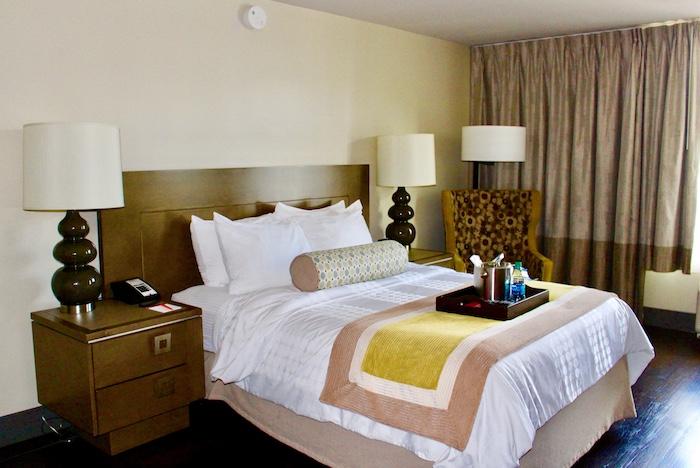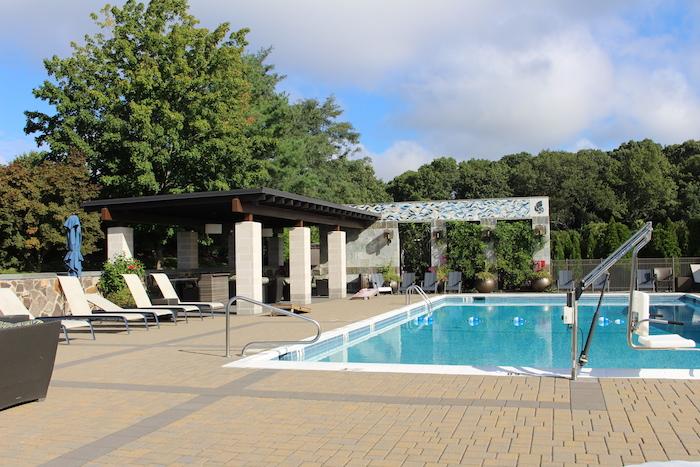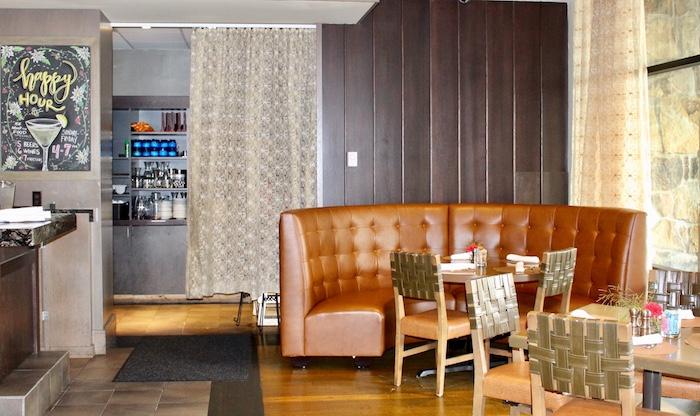 We spent the next 2 nights at the Long Island Marriott located in Uniondale New York. The location is perfect for those wishing to explore Nassau County. It is located across from the Nassau Coliseum and it is in close proximity to Hofstra University and Jones Beach. It is a large full service Marriott. The room I stayed in had 2 double beds, a mini-refrigerator, coffee and tea, a desk and a bathroom with a separate sink area. The Long Island Marriott also has suites and concierge level rooms. There is free parking, a gym, an indoor pool, sauna and a lobby area with a fireplace. Be sure to look out for the green wall. The Long Island Marriott has almost 22,000 square feet of event space. WiFi is free for Marriott reward members. We ate at the restaurant-Crop & Kettle- twice for breakfast and dinner. The breakfast buffet was extensive and they also offer an a la carte menu. I had a scrumptious salmon dish for dinner.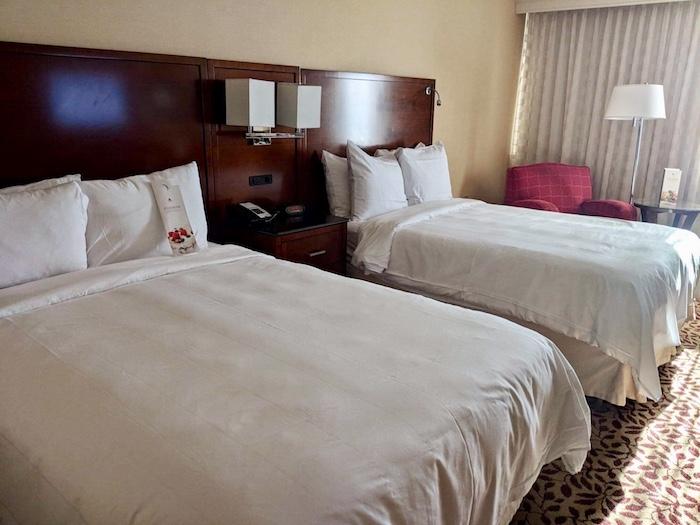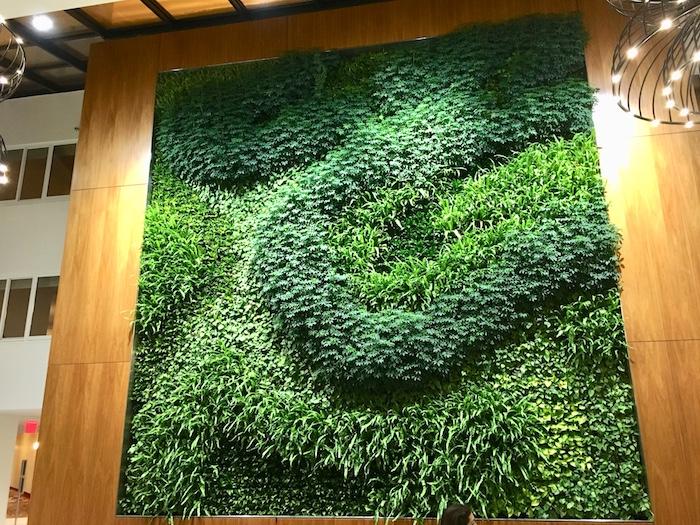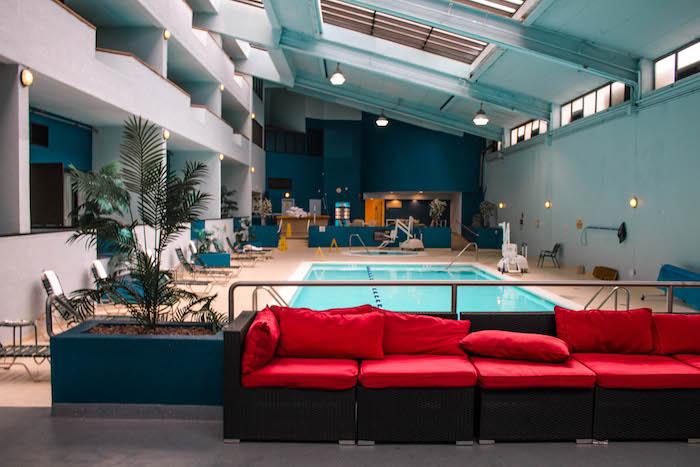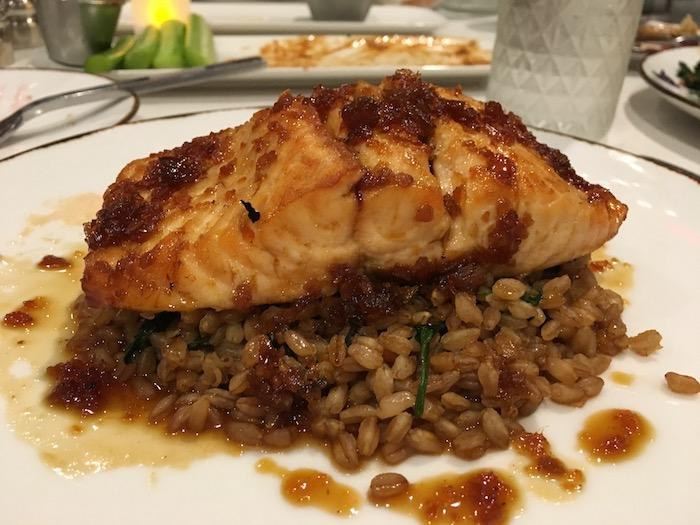 We had the pleasure of visiting The Preston House & Hotel for lunch and a tour of the property. The Preston House & Hotel is also located on Long Island's East End in Riverhead. I loved this hotel. It is historic, modern and unique. This house dates back to 1905. Henry H. Preston was the first salaried sheriff of Suffolk County and a previous owner of The Preston House. The original floors, barn doors and stonework were preserved during renovations. It gives the house so much character. The hotel has 20 king rooms and suites. The décor is simple and sophisticated with pops of colorful artwork throughout. Downstairs you will find a wine cellar, a gym and a chic dining area/lounge. The New American Restaurant has a gorgeous bar with a painting of Mr.Preston on display. Besides the indoor dining area, there is outdoor patio and lawn seating. The menu had so many desirable items it was hard to narrow down our picks. One of my favorite things to eat in Paris is "Croque Madame" so I was pleasantly surprised to find it on the menu. We feasted on pretty cocktails, fresh warm baked bread, lobster rolls, avocado toast and crispy French fries. I highly recommend it as a great place to stay & eat in Long Island New York.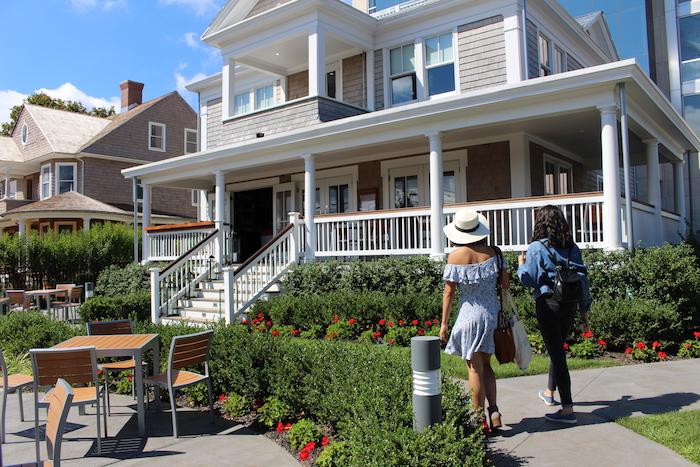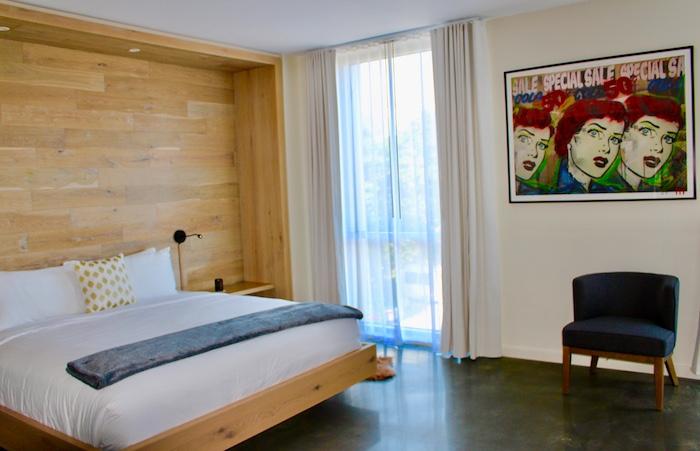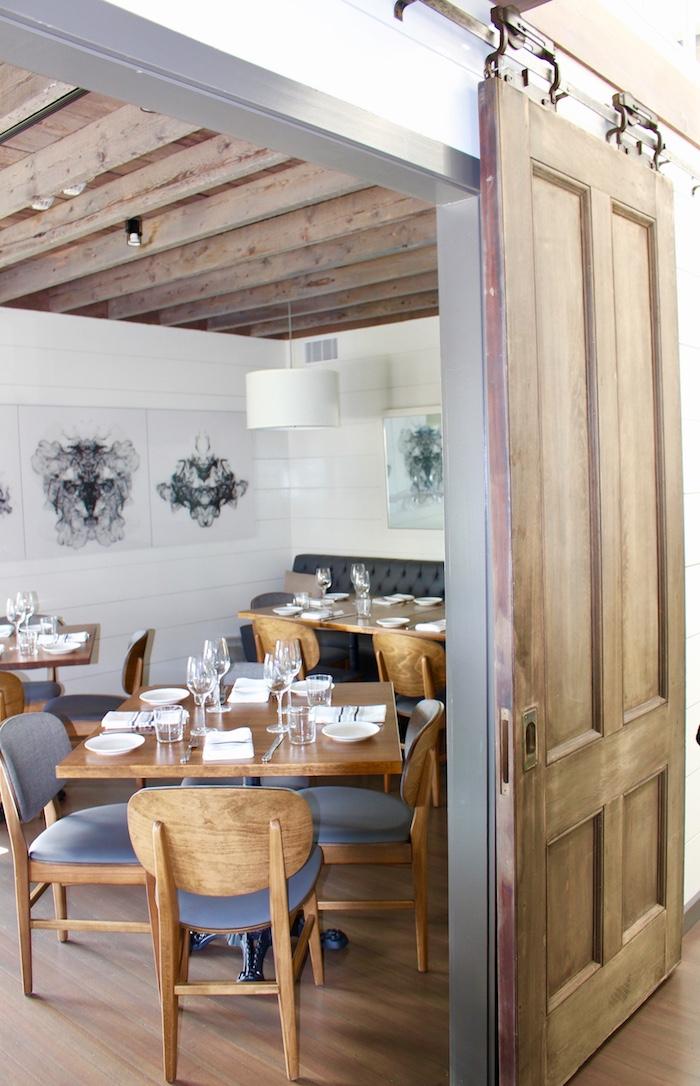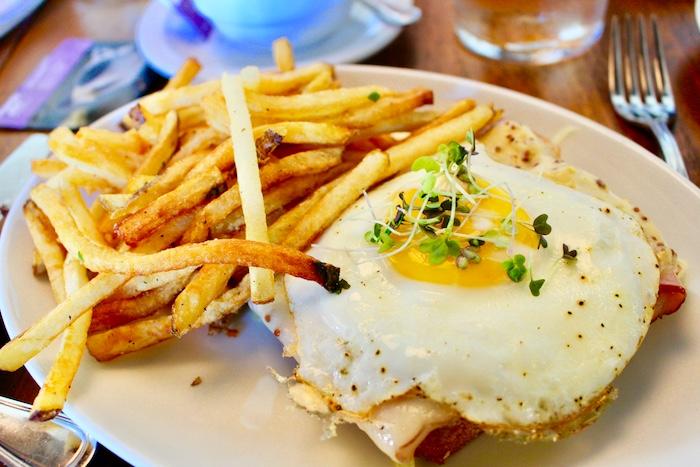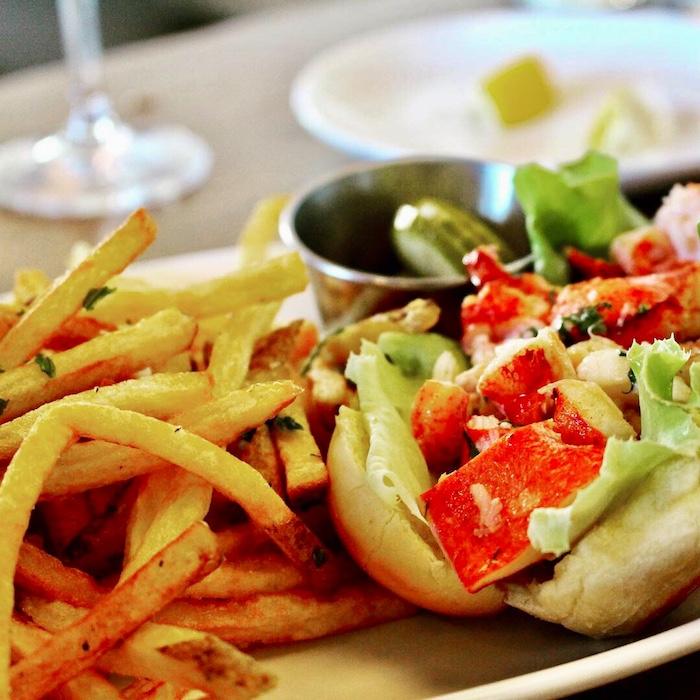 On the last day of our long weekend exploring Long Island, we had lunch in Long Beach at Allegria Hotel. It is located right on the boardwalk with beautiful ocean views. The Allegria is not your average beach hotel. It is the only luxury oceanfront hotel in Long Beach. Allegria Hotel has 143 guest rooms, fitness center, rooftop pool, a lounge, wine cellar and sophisticated meeting spaces. We had lunch in their restaurant- Atlantica on the Ocean. It serves breakfast, Sunday brunch, lunch and dinner. The menu has great seafood options including calamari tacos, crab cake sandwiches, octopus and a lobster roll. With the hotel's location on the boardwalk you can walk or ride off all the good food you eat.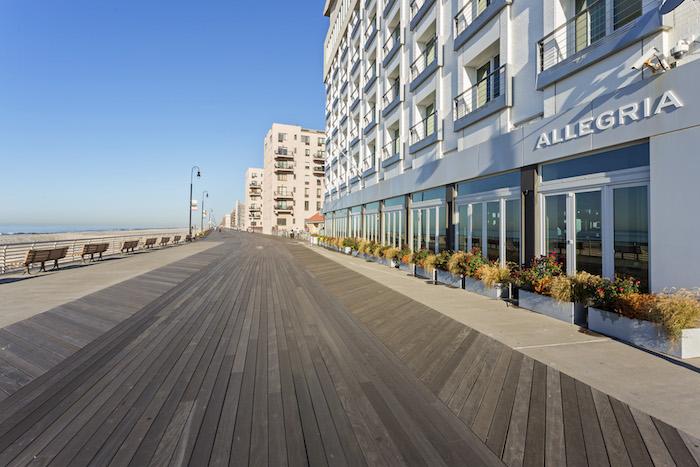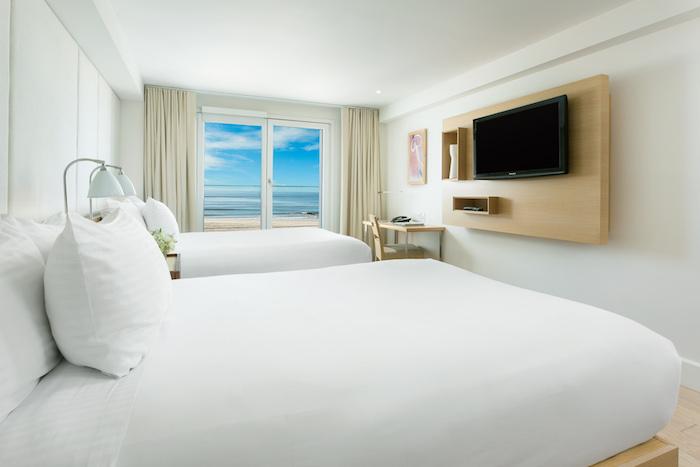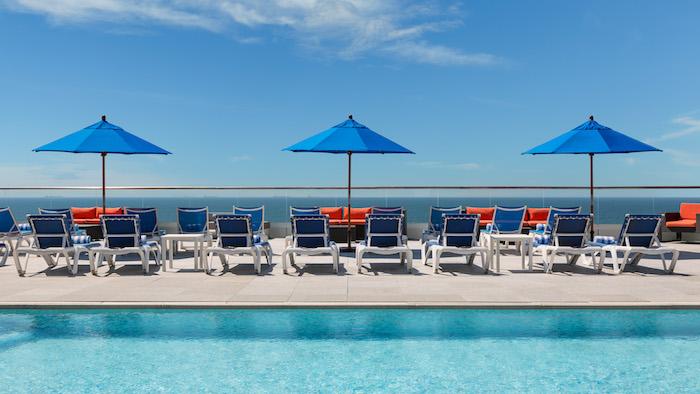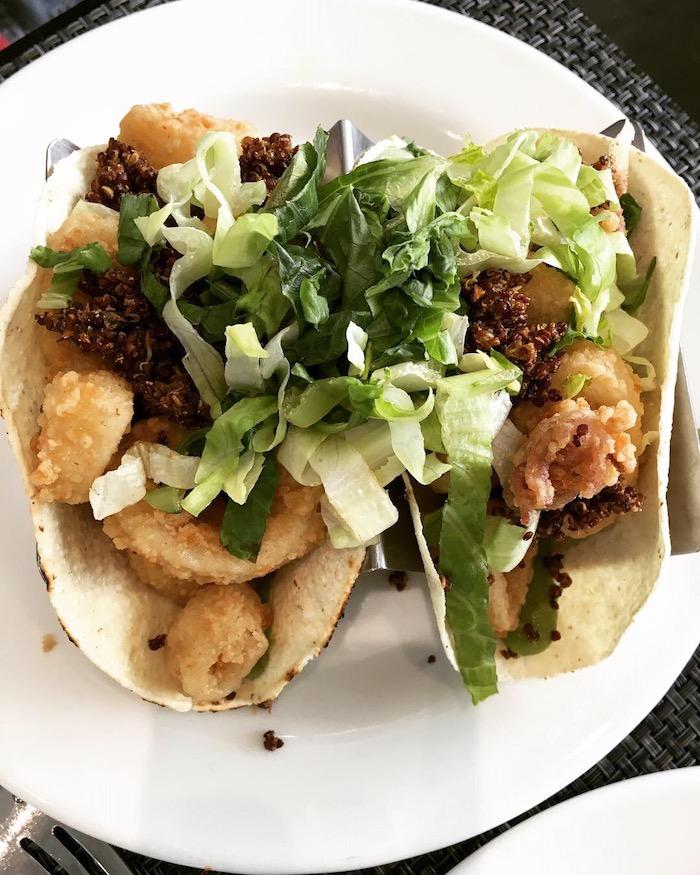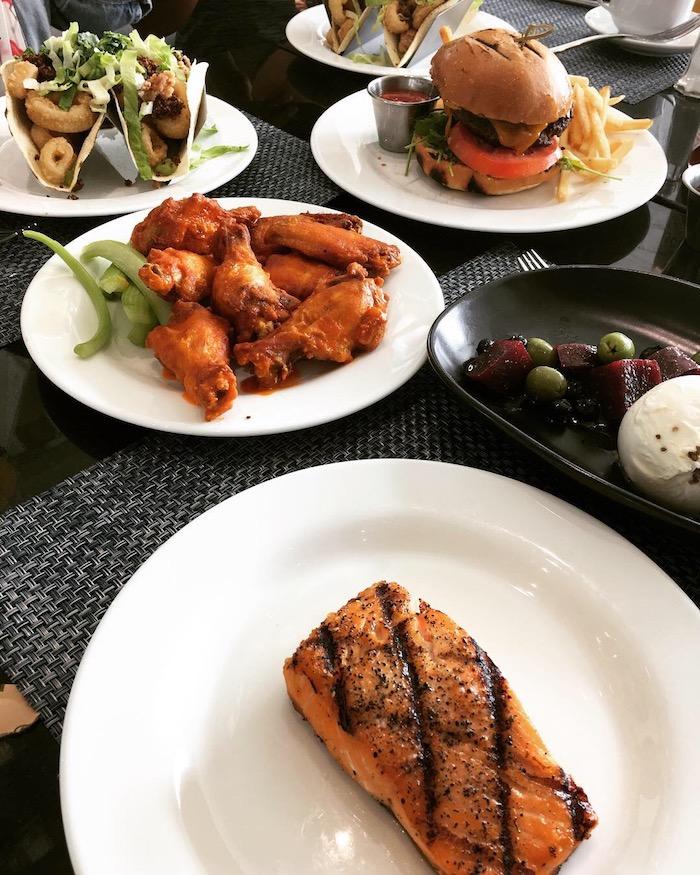 Best Restaurants in Long Island
As you can tell, we ate very well in the hotels. But, we also had an opportunity to check out 2 cool restaurants on Long Island.
In my last blog post I mentioned our visit to the Village of Patchogue. We had a fun and delicious time at Rhum restaurant. We started out on the rooftop lounge with rum cocktails and checked out the swings at the bar. After sunset, we went down to one of several floors in the restaurant for dinner. I had a chance to sample several items including duck empanadas, fried shrimp tacos and their award-winning key lime pie. Rhum has a very festive atmosphere, delicious food and drinks so I highly recommend it.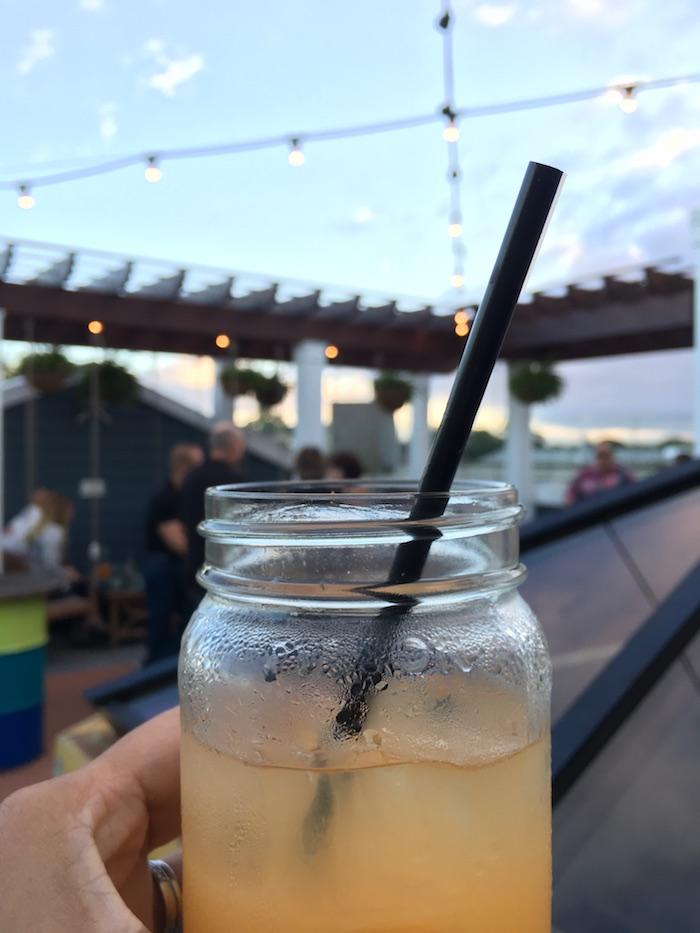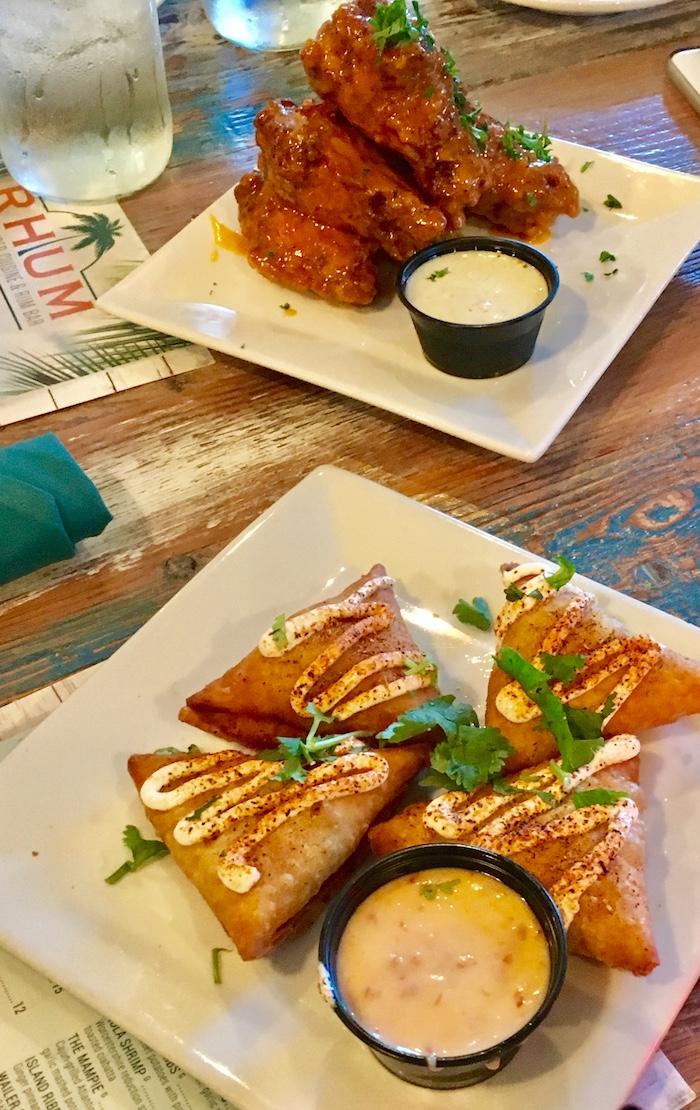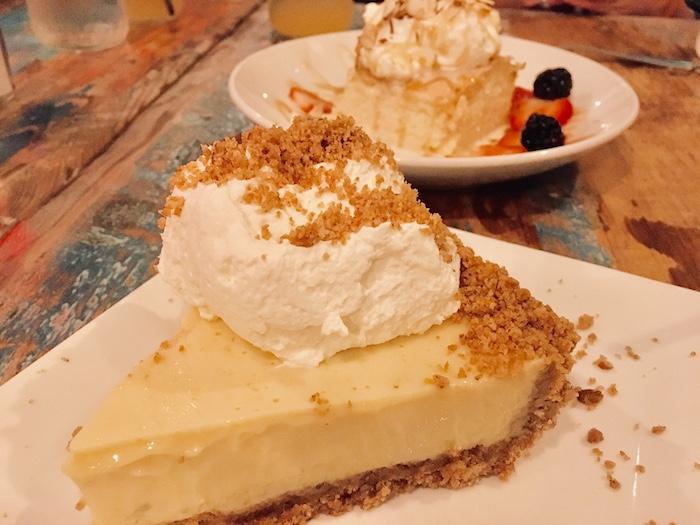 City Cellar is located in Westbury New York. It is a large restaurant but the décor made it warm and inviting. They describe their cuisine as "American Modern". You can expect everything from comfort food to gourmet dishes. Steak, seafood, sliders and gourmet pizzas are a few popular items on their menu. I enjoyed the Ahi Tuna dish, the fruit cobbler with ice cream and the molten chocolate lava cake for dessert.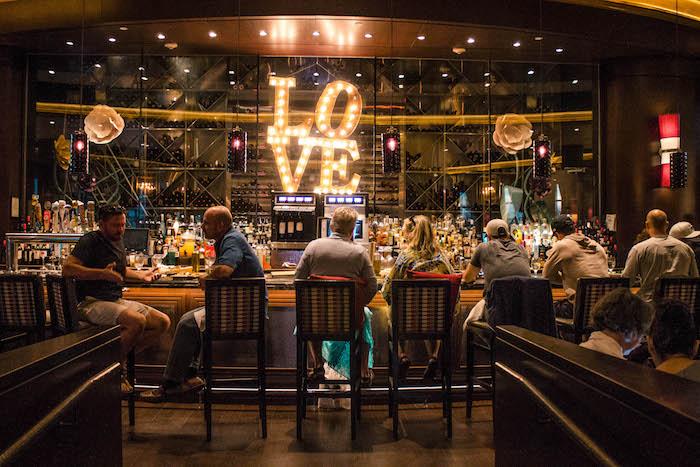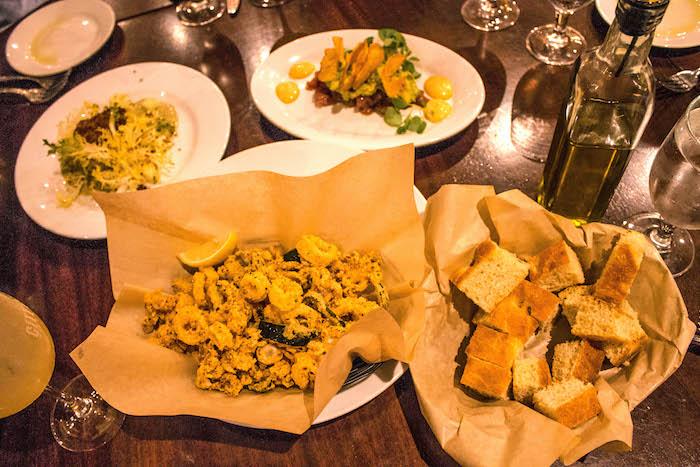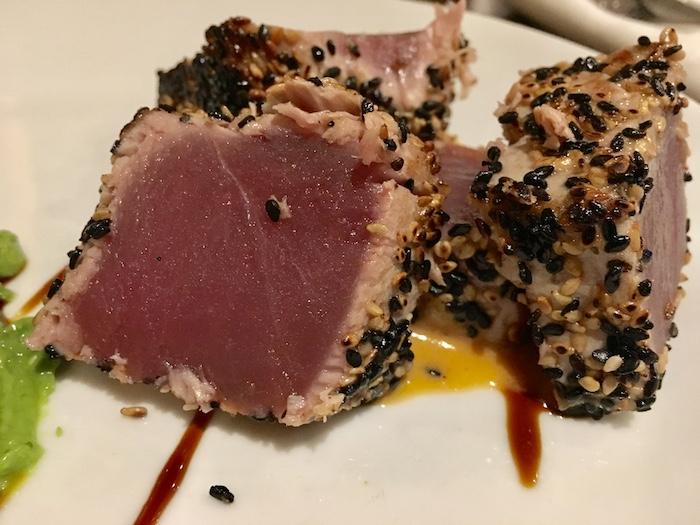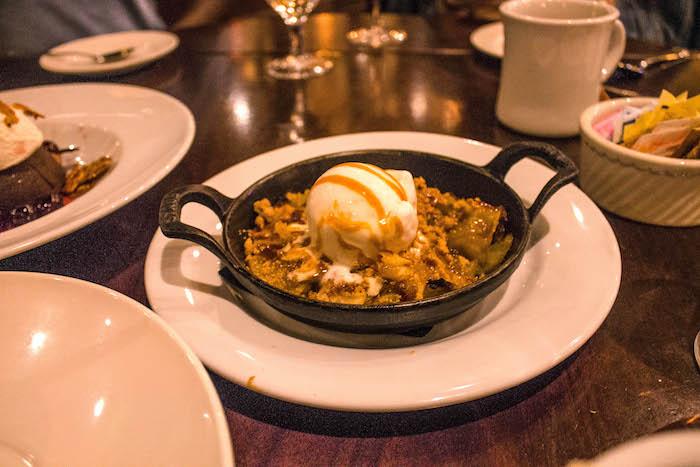 I hope you have enjoyed my review of where to stay & eat in Long Island New York. Have you been to Long Island? If so, please share your thoughts with us below. Be sure to check out the Discover Long Island website to finish planning your trip.
Although I had complimentary stays and dining at these properties through Discover Long Island, all opinions expressed in this post are my own.
Pin this post for future reference: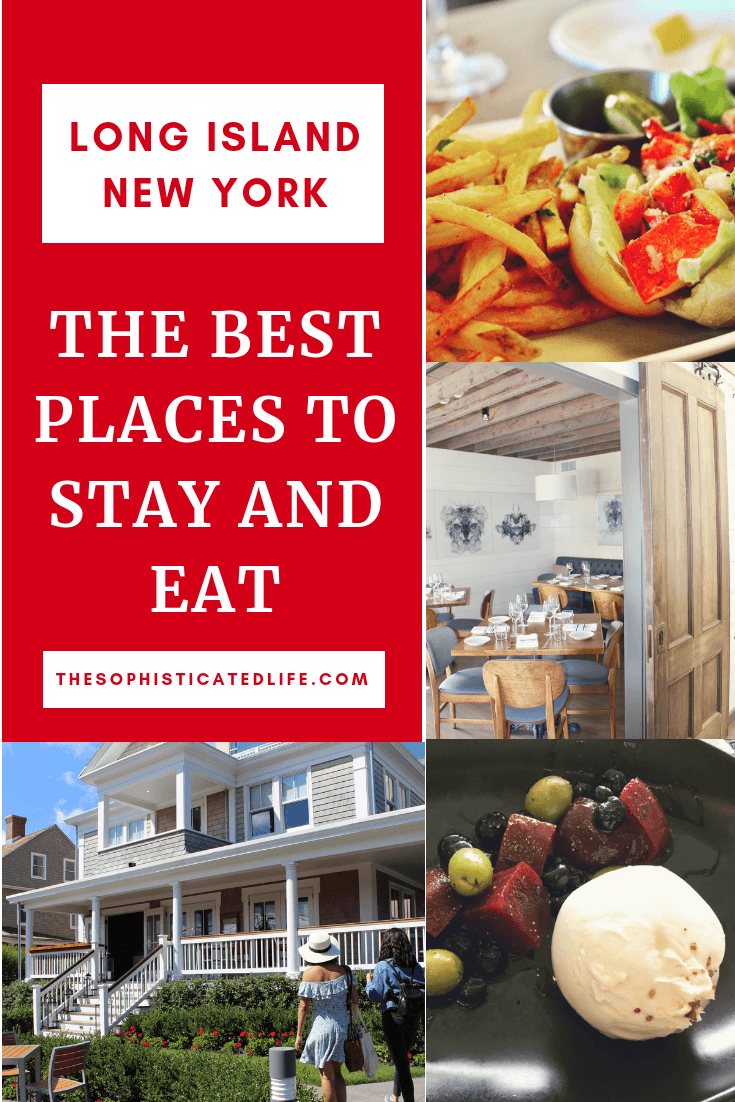 Featured photo courtesy of Allegria Hotel thru Finn Partners