In September I had the pleasure of visiting Finger Lakes & Corning New York. I am excited to share with you what I learned about this area. As many of you know, my goal is to visit as many wine regions around the world as humanely possible. I was thrilled when I heard that one of the biggest travel conferences in the world chose the Finger Lakes & Corning New York as the location for their 2018 North America conference. TBEX (Travel Blogger Exchange) brings together travel bloggers and industry professionals from all over the world. This was my third time attending the conference and it was my favorite. The setting of the Corning Museum of Glass for the conference sessions along with events in the Finger Lakes wine region of New York made for an amazing and educational experience. Here is an overview of the things I learned about the area and activities I hope to do when I return.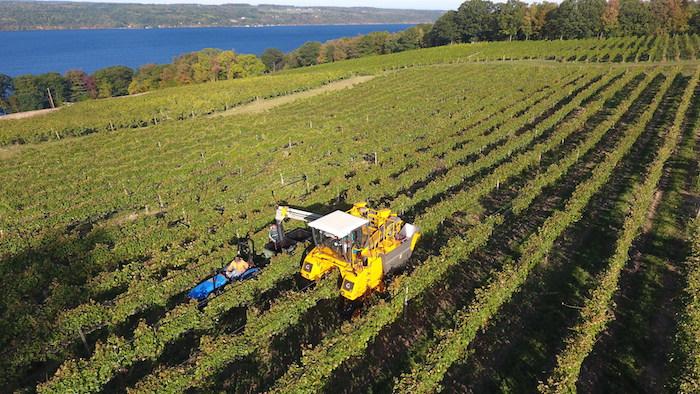 Finger Lakes Wine Country: First and foremost, Finger Lakes wine county is beautiful! The Finger Lakes AVA (American Viticultural Area) is located in Upstate New York and is the largest wine producing region in New York state. Wine making in the Finger Lakes dates back to 1829 when the first grapes were planted. By 1867 Pleasant Valley Wine Company won European Awards for their sparkling wines. I tasted their sparkling wines during the conference and they are still worthy of awards. During the 1960's Dr. Konstantin Frank started working at Cornell University. He had a PhD in plant science and took wine making in the area to another level.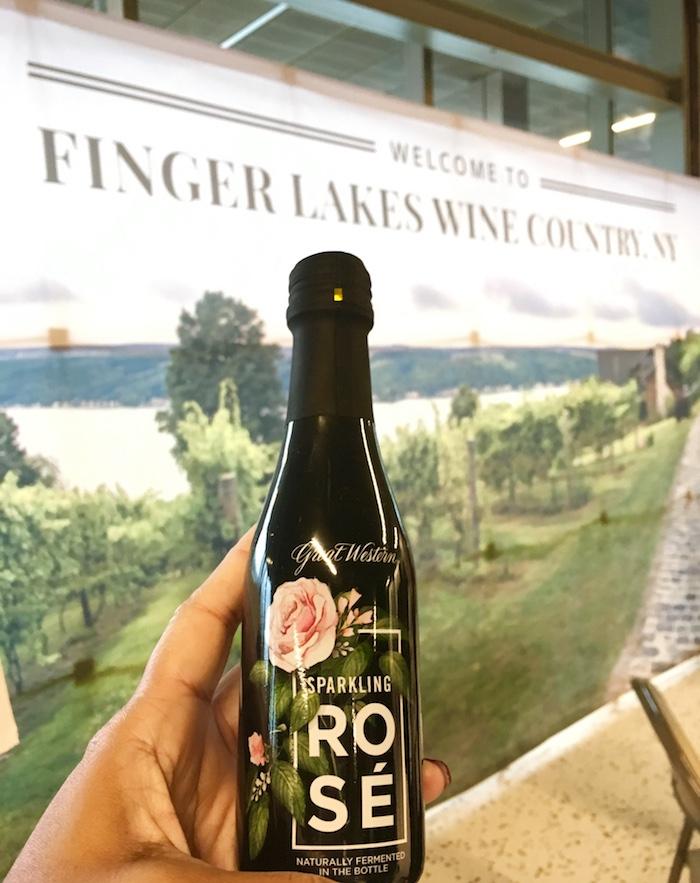 Although there are several lakes that make up the Finger Lakes, the areas around Seneca Lake and Cayuga Lake produce the most wine. They actually have their own AVAs within the Finger Lakes AVA. I was particularly excited because Riesling is one of the most planted grapes. This is not surprising when you learn that the climate in the Finger Lakes is similar to German wine regions. During my visit to the Finger Lakes, I was able to attend a wine tasting tour of the Seneca Lake Wine Trail. We sampled wine from 10 different wineries. In terms of Riesling, I had Sparkling Riesling, Riesling Reserve, Dry Rieslings and Semi-Dry Rieslings. Based on these tastings, Semi-Dry Rieslings are now my favorite. We sampled several other varietals of red and white wines during the tour which I will share with you in another post.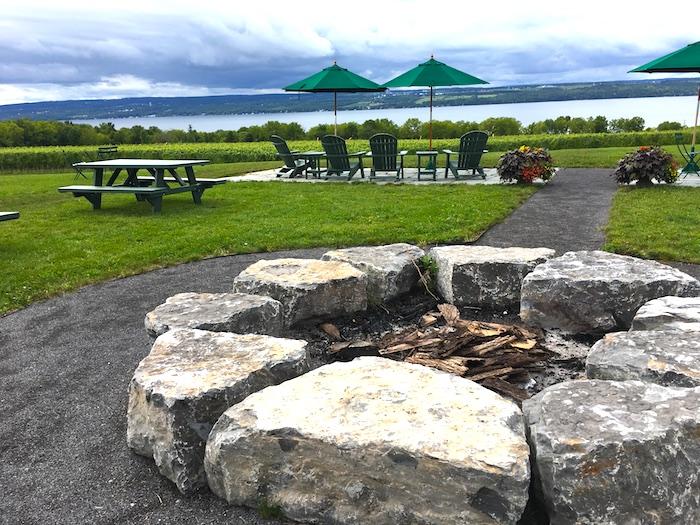 Corning Museum of Glass: The Corning Museum of Glass is located in Corning New York. It was founded in 1951 by Corning Glass Works. The exhibits are all devoted to glass. Some of the glass objects are reported to be over 3,500 years old. The museum exhibits tell the history of glass production from all over the world. One of the most recognizable current displays in the entrance is by world-renowned artist-Dale Chihuly.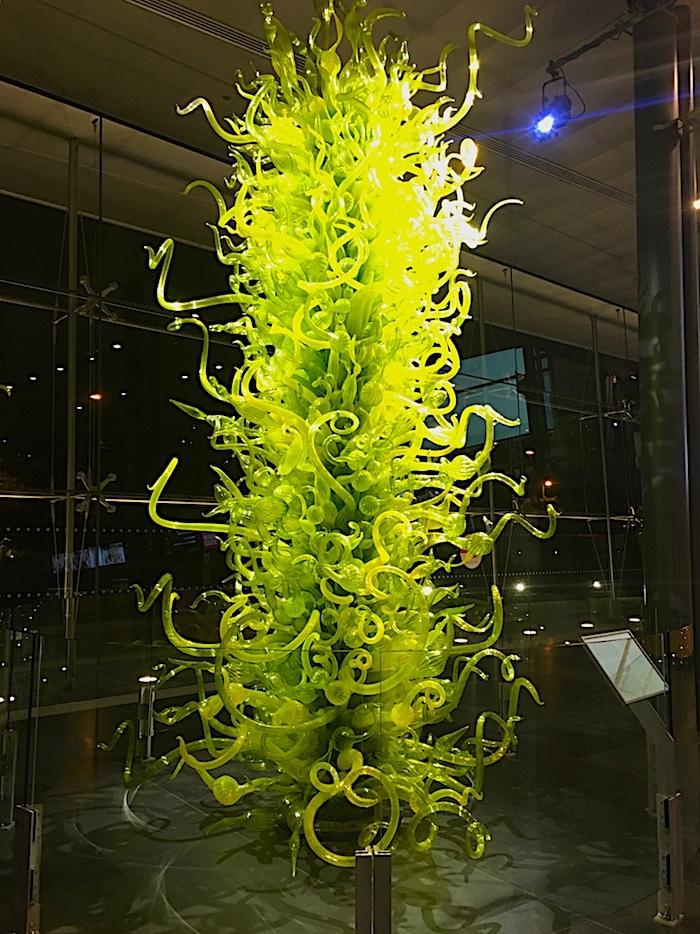 The museum complex includes glass demonstration showrooms, a large museum shop, a Contemporary Glass Gallery, and even a cafeteria. Our TBEX conference sessions and events were located in indoor and outdoor areas of the museum. It is a very unique space. Many of the TBEX attendees were able to make their own glass beads and glass sculptures. I didn't sign up in time, but I enjoyed watching the hot glass demonstrations. There are so many great demonstrations to explore at the Corning Museum of Glass. While visiting take in the Flameworking demonstration, the Optical Fiber Demo and the Glassbreaking Demo. In addition, The Studio and the GlassLab have programs for designs and artists.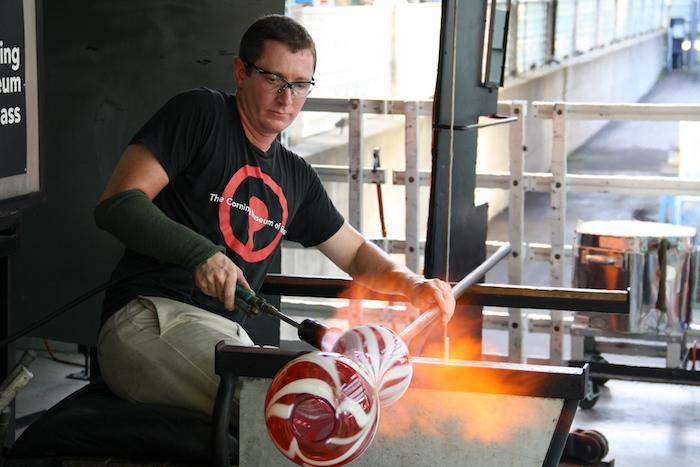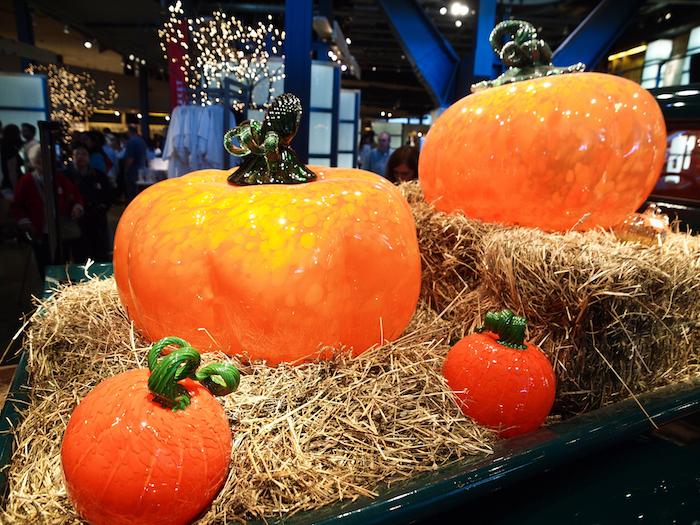 Historical Area: Another great reason to visit Finger Lakes and Corning NY is the opportunity to explore several historical sites and museums. After exploring the Corning Museum of Glass, you can visit other noteworthy museums including the Arnot Art Museum, the Chemung Valley History Museum and the National Soaring Museum which is devoted to aviation.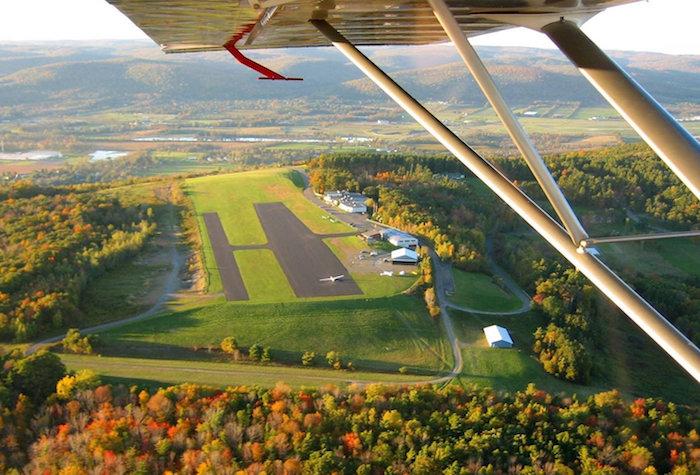 Did you know that the first women's rights convention was held in in 1848 in upstate NY? At the Women's Rights National Historical Park in Seneca Falls NY you can learn about this convention and the struggle for equality and civil rights. The park is located about 1 hour and 15 minutes from Corning NY. Acclaimed American author Mark Twain spent his summers in the Corning/Finger Lakes area for over twenty years. It is reported that he wrote The Adventures of Huckleberry Finn and The Adventures of Tom Sawyer while vacationing in the area. The Mark Twain study in which he wrote these great works can be viewed on the Elmira College Campus. A permanent Mark Twain exhibit is located at the Chemung Valley History Museum and his gravesite can be viewed at Elmira's Woodlawn Cemetery.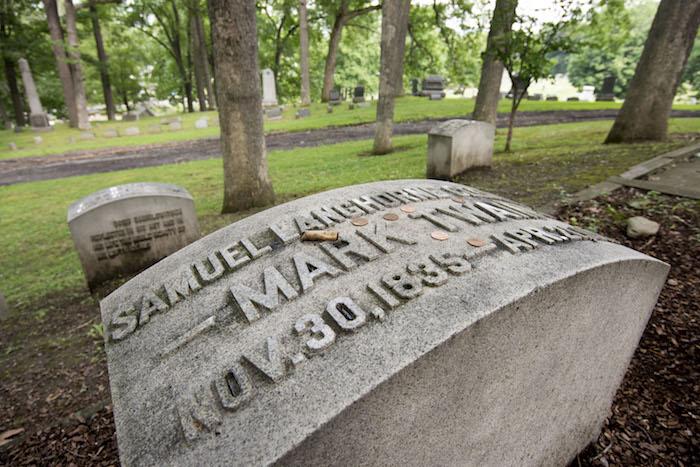 One of the things on my to-do list when I return to visit Finger Lakes & Corning NY is a trip to the Harriet Tubman National Historical Park. Harriet Tubman is well-known for her work on the Underground Railroad. She spent her life saving and caring for others. The historical park is composed of three properties including her home in Fleming NY. Fleming NY is located approximately 1 hour and 20 minutes from Corning NY.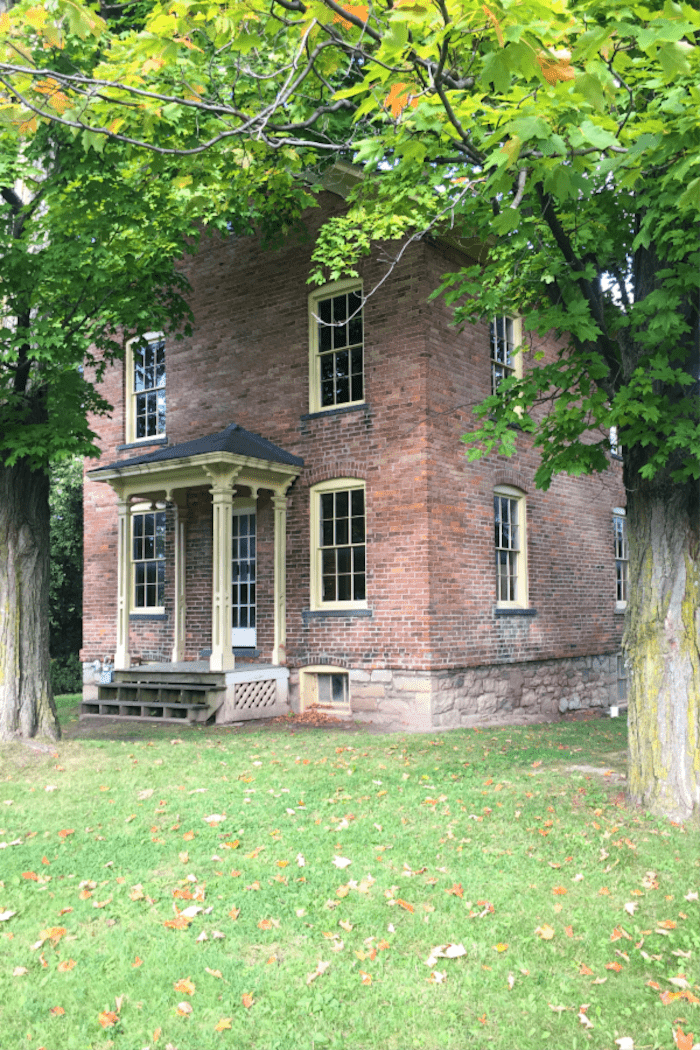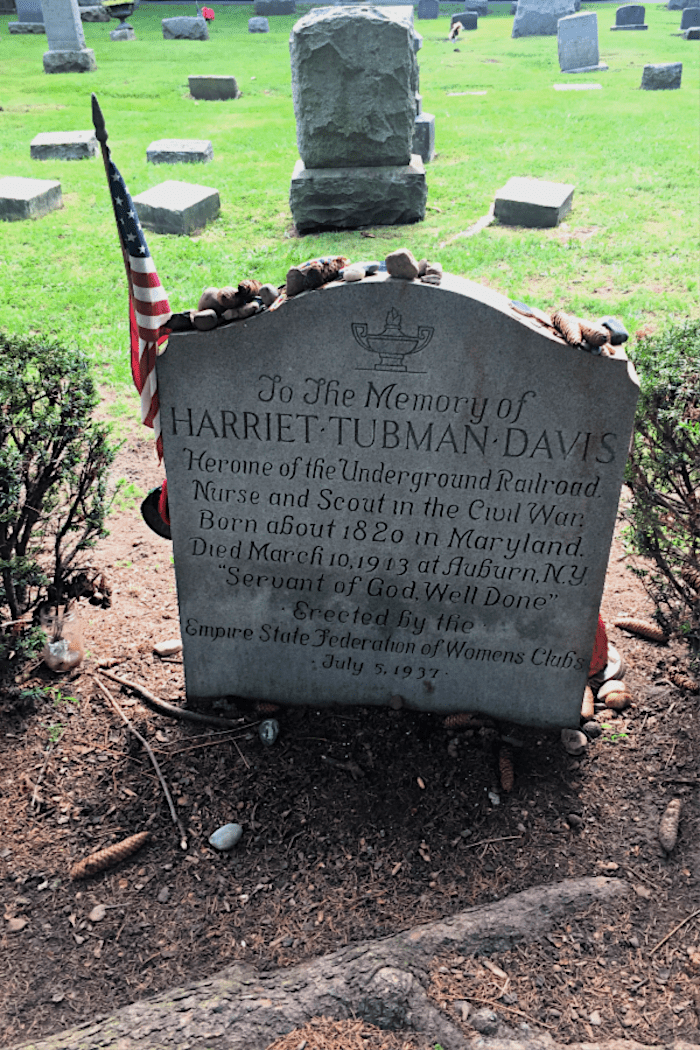 The Gaffer District: I will admit, I visited the Finger Lakes & Corning New York for the conference and for the wine. I am a foodie but had no expectations about the food in Corning. I was pleasantly surprised. The Gaffer District of downtown Corning is walking distance from the Corning Museum of Glass. This quaint downtown area has museums, local shops and restaurants. There are over 45 restaurants located in the Gaffer District. Bon Appetit named Corning NY as a notable food destination along the Appalachian Trail. I can see why. During the TBEX conference, we spent several nights eating and drinking along Market Street. Many of the restaurants are indoor-outdoor spaces which makes for great people watching and spotting friends in local eateries.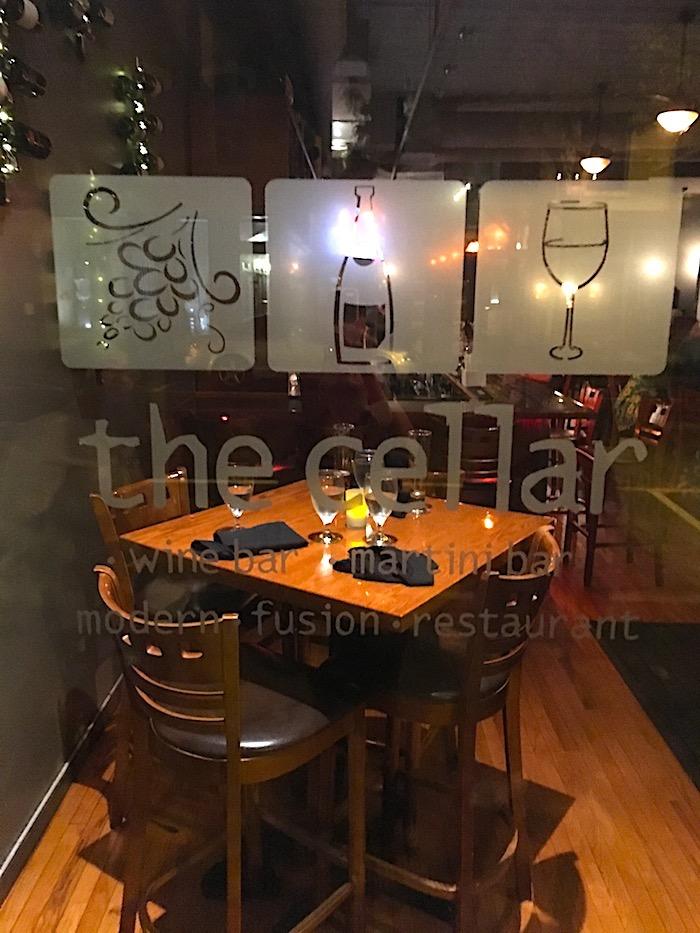 While strolling up & down Market Street, I was impressed by the wide variety of restaurants. Expect to find Chinese, Italian, Thai, Japanese, Tapas, a Sports bar, a Steakhouse, Brewery restaurants and several dessert places. I definitely recommend the fried chicken sandwich at "Hand and Foot". The casual social atmosphere was great as well. I particularly enjoyed the tapas at "The Cellar". Be sure to order the poutine, the specialty popcorn, the pad Thai and the chicken and waffle. For dessert head to "Dippity Do Dahs" for their home-made ice cream. The flavors are unique and delicious. I devoured my salted caramel and pumpkin ice creams on a waffle cone.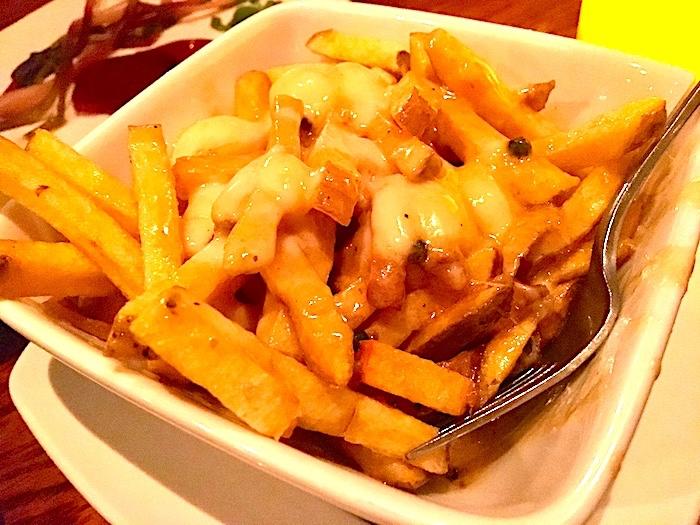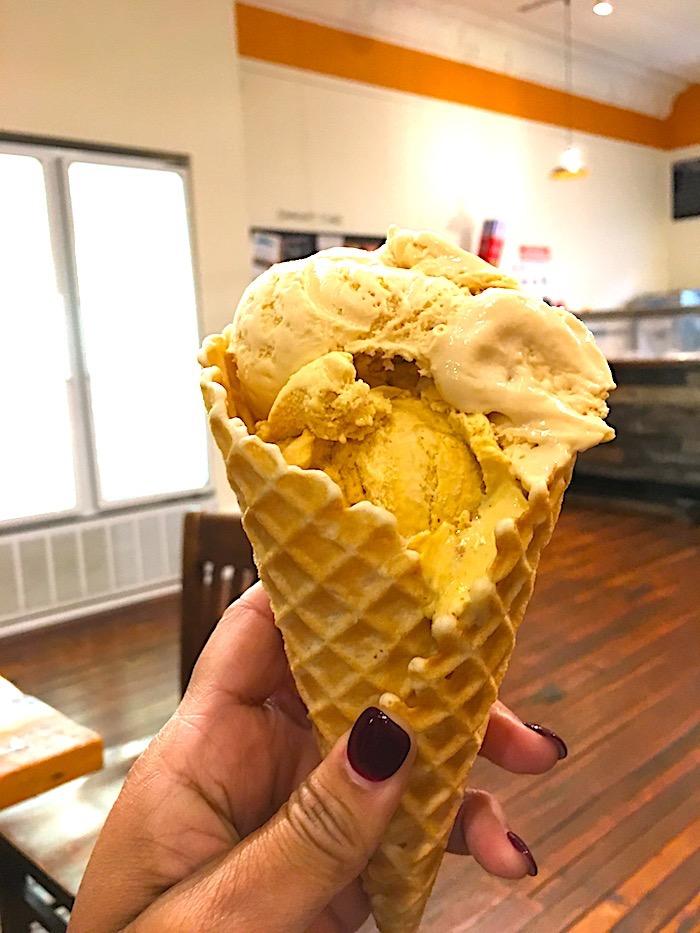 In addition, I am sure you have heard of wine trails, but have you heard of a chocolate trail? As a chocoholic I was very disappointed that the rainy weather stopped me from doing this tour in downtown Corning. It is a self-guided tour that takes you to businesses that offer chocolate delights. These can be edible items like locally handcrafted chocolates and chocolate martinis but also include nonedible items like chocolate candles. The Gaffer District also has a spa, a theater, a wine shop and events happening year-round.
Watkins Glen International:The opening night event for the TBEX conference was held at Watkins Glen International. Race car fans may have already heard of this cool place. Watkins Glen International is an automobile race track located in the Finger Lakes region. It is a massive complex. For twenty years it hosted the Formula One United States Grand Prix. The Monster Energy NASCAR Cup Series and the IndyCar series has also been held here. I would love to return for a race car event.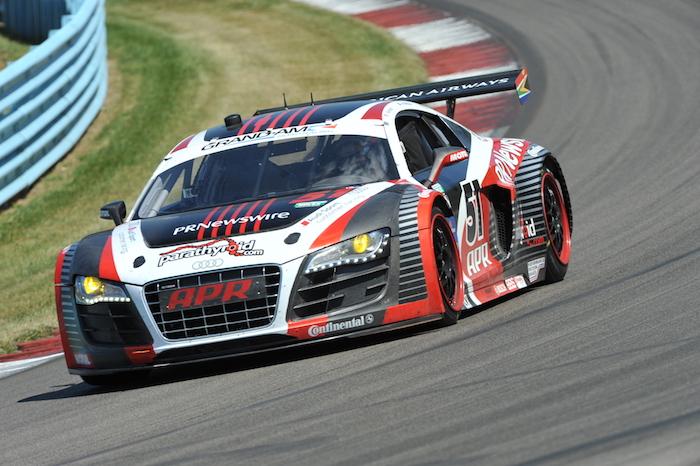 Watkins Glen State Park: Sadly, I did not make it to Watkins Glen State Park. Watkins Glen State Park is located in Watkins Glen NY which is in the Finger Lakes region. I saw pictures prior to my visit and had hoped to go "chasing waterfalls". There are actually 19 waterfalls along the course of the stream. In addition, there is the gorge trail which goes under and over the waterfalls. The park also has trailer and tent campsites, an Olympic-size pool and fishing in Catherine Creek and Seneca Lake. This area is known for rainbow trout especially in the spring. During our Seneca Lake Wine Trail tour we passed by one of the waterfalls. Even from the street it looked amazing.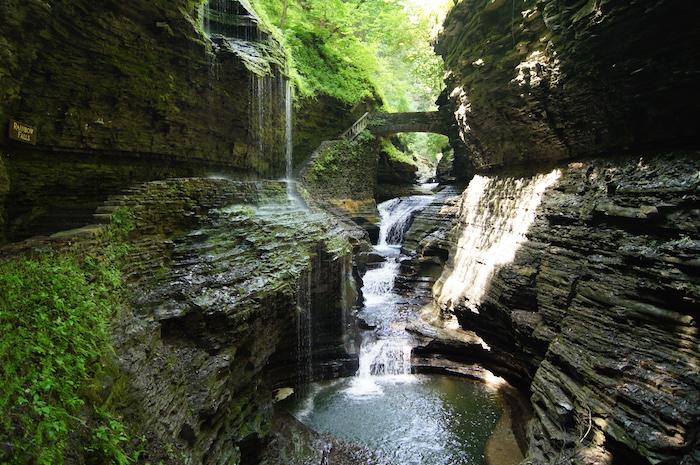 I hope you have enjoyed reading about the 6 amazing reasons you should visit Finger Lakes & Corning New York. I look forward to returning to the area to do some more exploring and of course to drink more wine! My friend and fellow travel blogger Carol of Girl Gone Travel has spent an extensive amount of time in the area. Be sure to check out her blog posts prior to your visit. You can also visit Finger Lakes Wine Country website & Corning Museum of Glass website.
Have you ever visited the Finger Lakes or Corning New York? If so, please share your thoughts with us below.
Pin this post for further reference!