How would you like to "wine down" vs. wind down with Gran Reserva wines? Golfing has been a very important pastime in my family for all of my adulthood. Although my family is originally from Jamaica, my male cousins started playing golf as teenagers. My brother travels around the United States with friends annually for golf retreats. My cousin lives across from a golf course and his son worked there every summer. The men in my family travel with their golf clubs. They will find a course nearby no matter where our family is vacationing.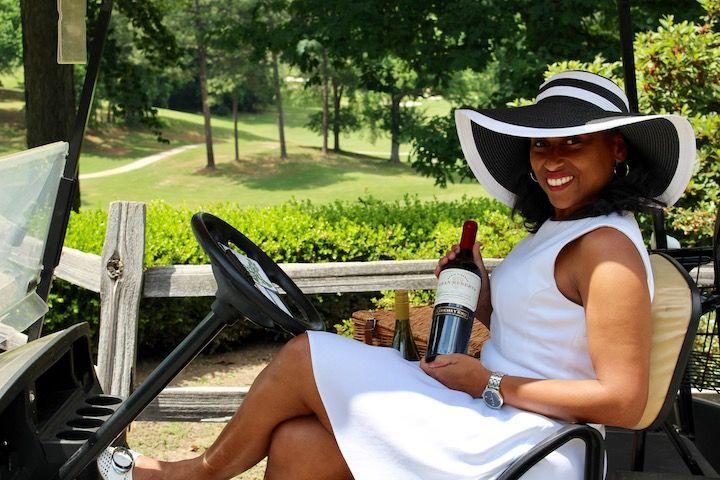 Although the extent of my golf game has been taking first place in miniature golf outings, I have always thought of golf to be a sophisticated and civilized sport. It may not be as exciting to watch on TV but in real life there is a sense of tranquility going from hole to hole. I have also enjoyed driving and riding in the golf carts! After attending a golf event last year I realized how much there is to see and do along the golf course. One of my favorite things to do was drink wine while my family golfed. Of course one must be careful drinking and driving even on the golf course 🙂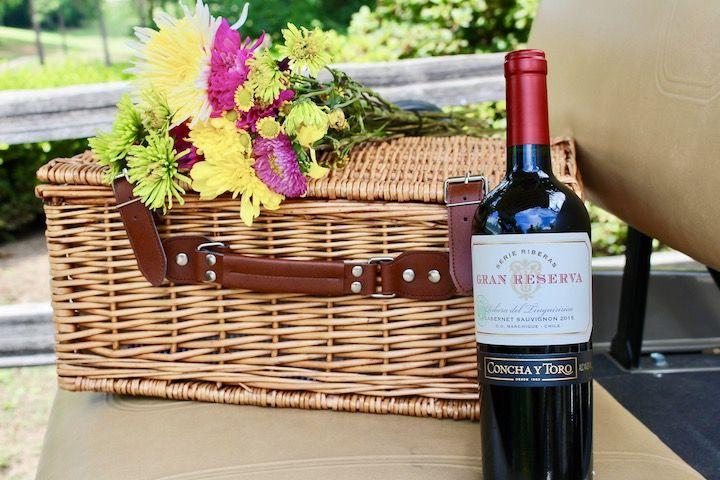 This me gave an idea. In an effort to spend time with the male members of my family while they golfed, why not bring along my favorite wines with some accompaniments? I could enjoy watching the game of golf and "wine down" with a glass of wine-or two! I recommend bringing along Gran Reserva wines from "Concha y Toro".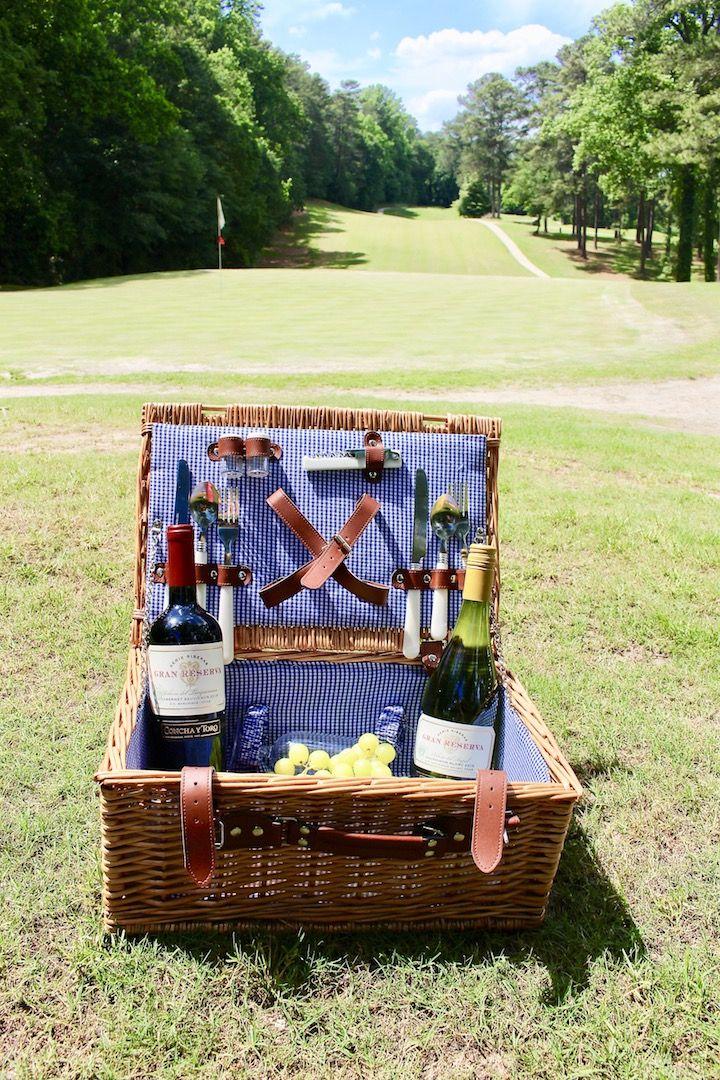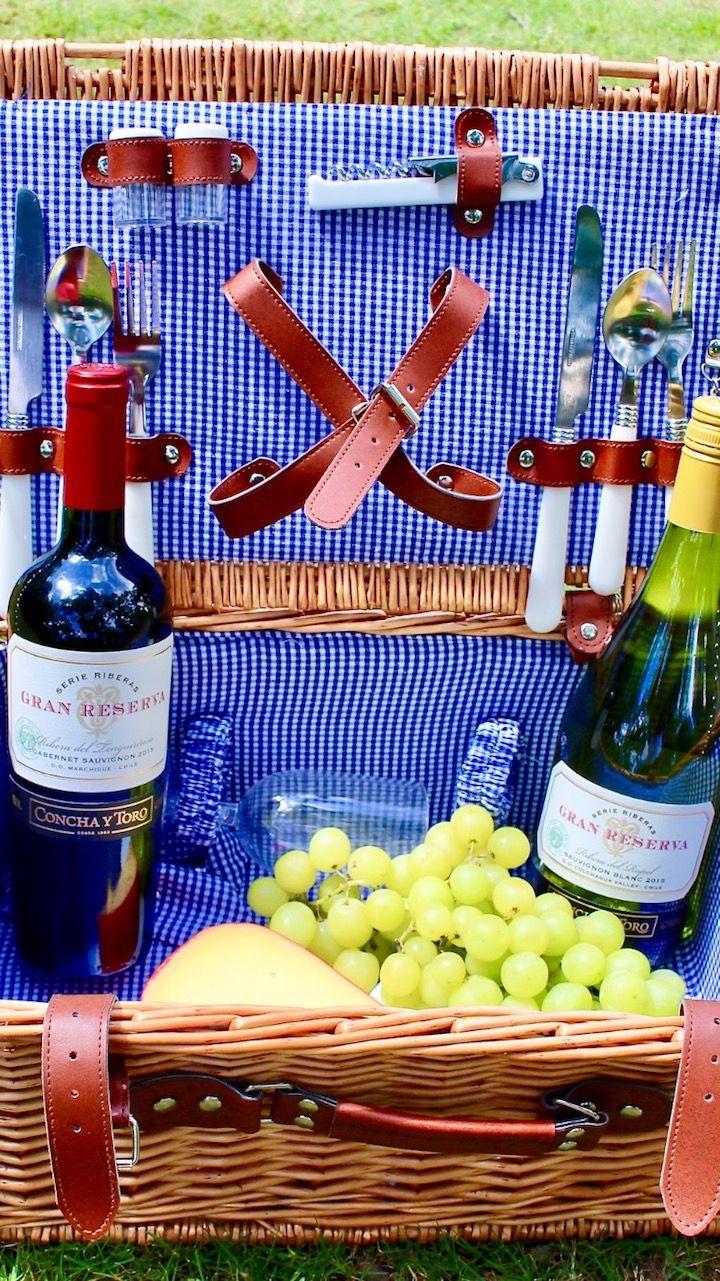 Fill your picnic basket with cheese, crackers, fruit and crudités and pretty flowers for a special touch. Concha y Toro has several outstanding Gran Reserva wines to choose from. The wines are produced along a variety of terroirs in Chile. I suggest having at least one red and one white since everyone has their preferences. That is if you decide to share the wine lol. I picked the Cabernet Sauvignon and the Sauvignon Blanc for this outing.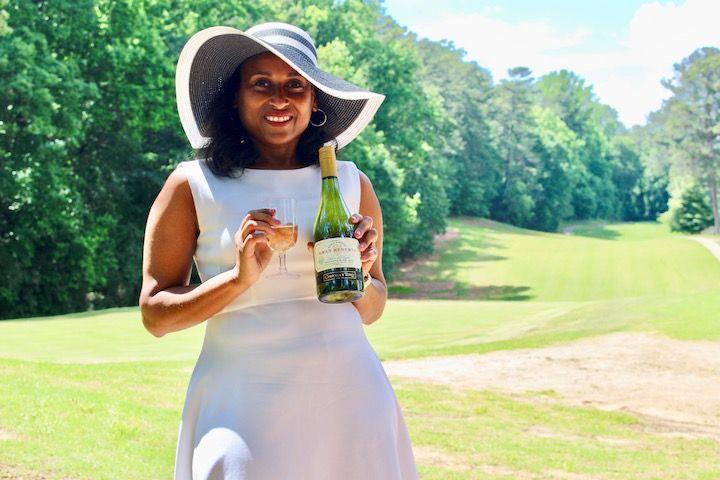 If you would like to try out my "wine down" idea and you have a family that loves playing golf, you can get a $25 credit on a round of golf courtesy of Concha y Toro Gran Reserva. Simply find a specially marked bottle necker wherever you buy wine. Even better-enter this sweepstakes to win one year of free golf! What an amazing gift for a golfer in your family! Just make sure they live close enough so you can meet them on the golf course with some wine 🙂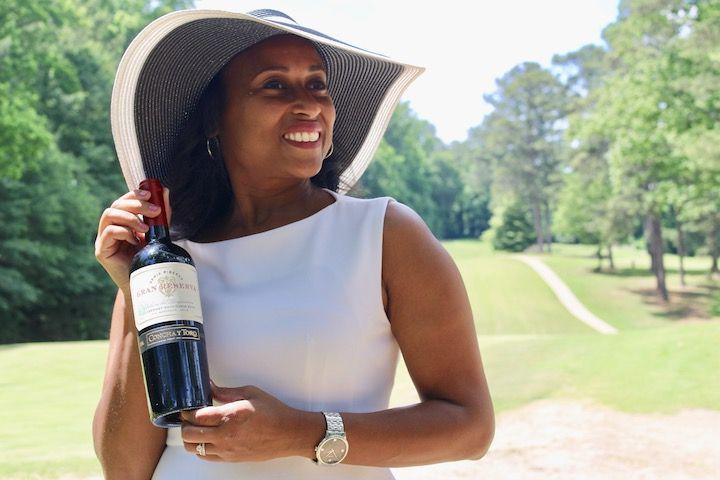 I was selected for this opportunity as a member of CLEVER and the content and opinions expressed here are all my own.