I am pleased to have Dr.Bande Virgil, who is a pediatrician, a world traveler and a blogger, share her tips on traveling abroad with kids!
Intro from Bande: My husband and I are kindred spirits in many ways, our values, our hobbies, our vision for family and life. Both of us have always been world travelers. He grew up in a military family and spent a year alone working in Honduras. My family is originally from South Africa and we travelled everywhere with our parents. As a married couple without kids, travel was as natural as breathing for us.
When our family expanded, we found ourselves committed to traveling locally and internationally with our children despite what many folks consider to be a wasteful expense. We had people tell us all the drawbacks of traveling abroad with kids. They won't remember the trips many said. It will hinder your experience of the places you visit we heard from others. In some instances this is all true. For example, there is no more late night dancing until the sun comes up in countries we won't return to. It does take us longer to move from point A to B. It is also true our young children may not always remember the details of the trip.
However, we've managed to find new adventures and a way to appreciate the world through travel as a family. We have found that the positive impact of traveling abroad with kids far outweighs any drawbacks. We have created memories through photos and keepsakes that will last a lifetime. Also, I firmly believe that although the details of the trip may be lost, the concept of being a world citizen imprints in a lasting way in young children who travel. So, here are a few ideas that may make your international travel with children smoother.
And, keeping kids healthy while traveling abroad is very important. Here is a post written in September 2019 by Dr.Nadeen White that covers how to plan ahead for a trip abroad with kids including obtaining vaccinations and medications, what to pack, red flags to look out for while traveling and on your return home.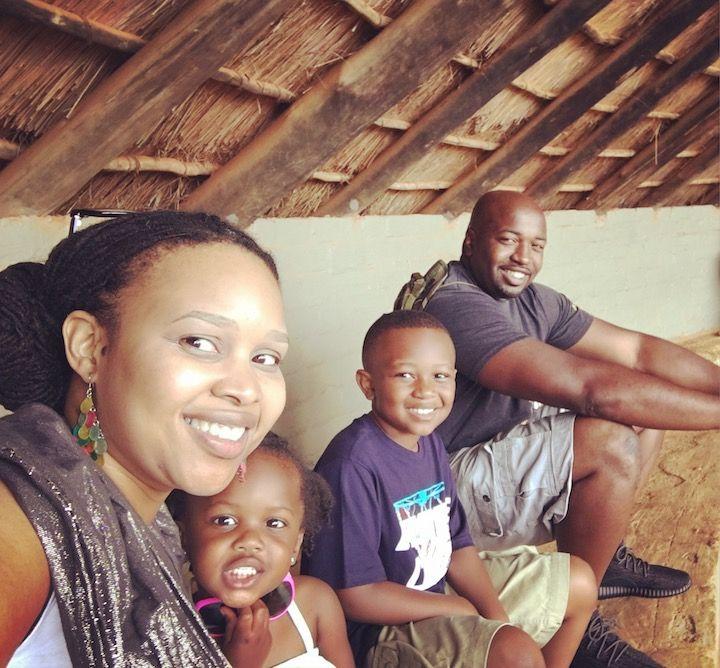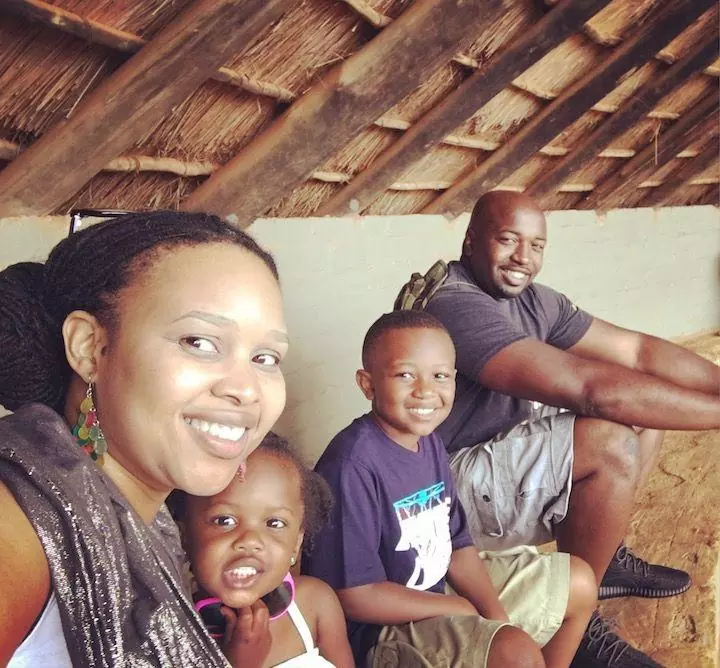 6 tips for traveling abroad with kids:
1. Research child/family friendly places:
There are many resources available to research friendly places for family travel. Depending on the flavor of your family, you may prefer sticking to the tried and true touristy experience. Or, you may want to veer off the beaten path a bit and experience cultural immersion. If that is the case, do some research in advance. This is especially true if you are going to do self-guided travel. Make sure that the country you choose is stable from a political perspective, has fairly good infrastructure and be aware of health facilities in case your child experiences a medical emergency. We enjoy traveling away from the tourist heavy parts of a city to experience the local flavor. We usually rent a car which gives us freedom and allows breaks for the kids. Don't forget to travel with your car seats or book a reservation with a car rental company that offers car seats as an "add on".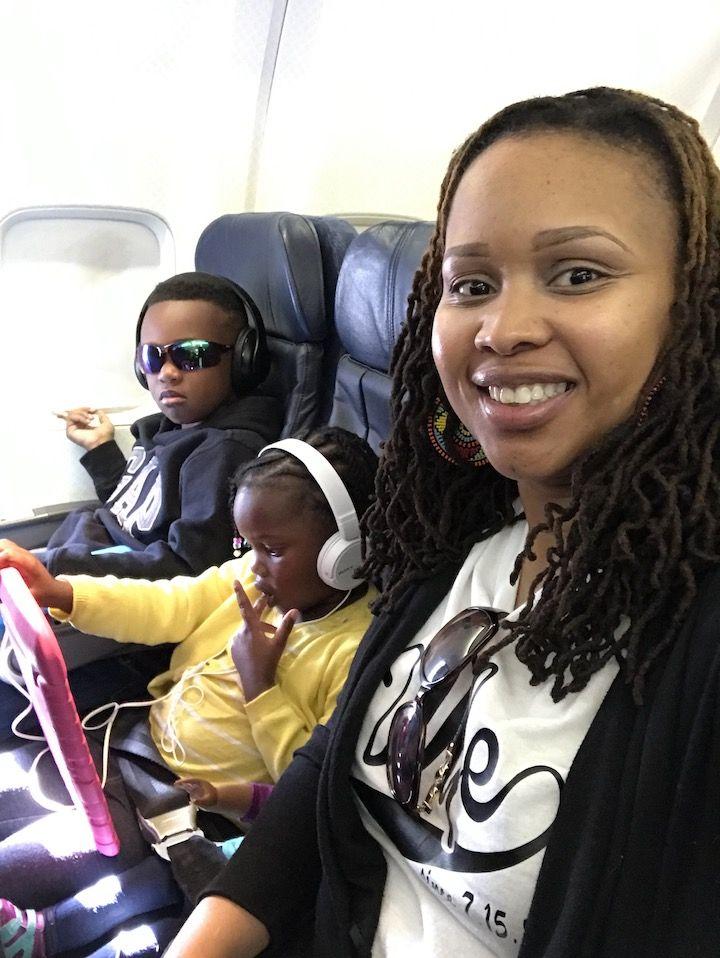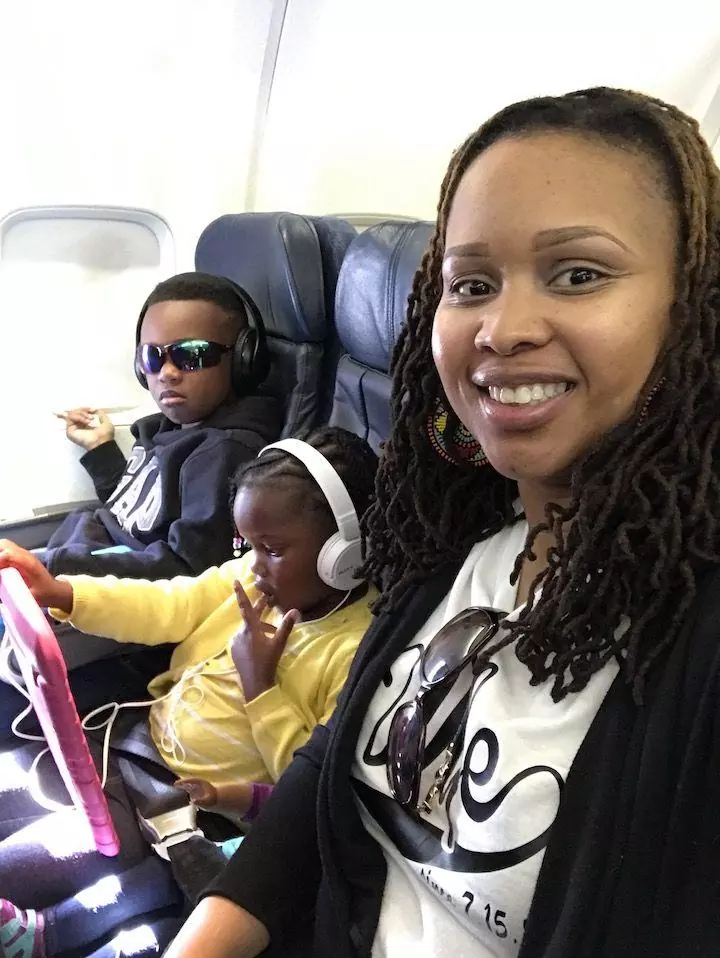 2. Surviving a Long-Haul Flight:
We took an 18 hour flight from Atlanta to Durban and developed a strategy. We make these flights work by opting for direct flights. However, it's pretty great having layovers because you can actually create two trips out of one. The flights may also be cheaper with more connections. But younger children get weary of the transitions and restless until you arrive at your final destination. Book flights in the evening when possible. This works great because it can coincide with your child's natural rest time. Pack their PJs or comfortable clothes, lovies (special stuffed animals or blankets), and turn off the inflight entertainment to create "bedtime". I do not recommend Bendaryl or Melatonin be given to young children for flights. Lastly for crying babies, first thing is to not feel embarrassed. This is a normal natural phase. Travel with a light baby carrier so you can walk the airplane aisles with your baby to soothe them. If you are a nursing mom, breast feeding helps soothe them during take off and landing as altitude changes affect their ears. For bottle feeding infants you can try the same with a bottle. As for toddlers, we all know they are a variable rowdy bunch. Keep them entertained the best you can and pray! Remember as long as an international flight may seem, this too shall pass.
3. Be flexible, prepare for the unexpected:
I am a type A personality in my professional career (physician) but when it comes to travel, especially with my children I try to disarm myself of this. It's good to have a general itinerary and list of things you wish to accomplish on your trip. However, I really caution parents against rigid schedules. Inevitably, something unexpected will come up while traveling, but this is even more likely when traveling with children. Time tables and schedules will need to be pliable in the event of a substantial diaper incident, an exhausted toddler who needs a longer nap time, meltdowns, or if there is interest in spending more time in a certain area. I also find that having a rigid itinerary puts pressure on everyone and can take the fun out of the trip. Everyone fixates on being at a location in a timely manner and may lose out on the moments of the experience. However, while traveling abroad with kids, some scheduling is necessary. Stick to a few key items to accomplish for the day and a general time table.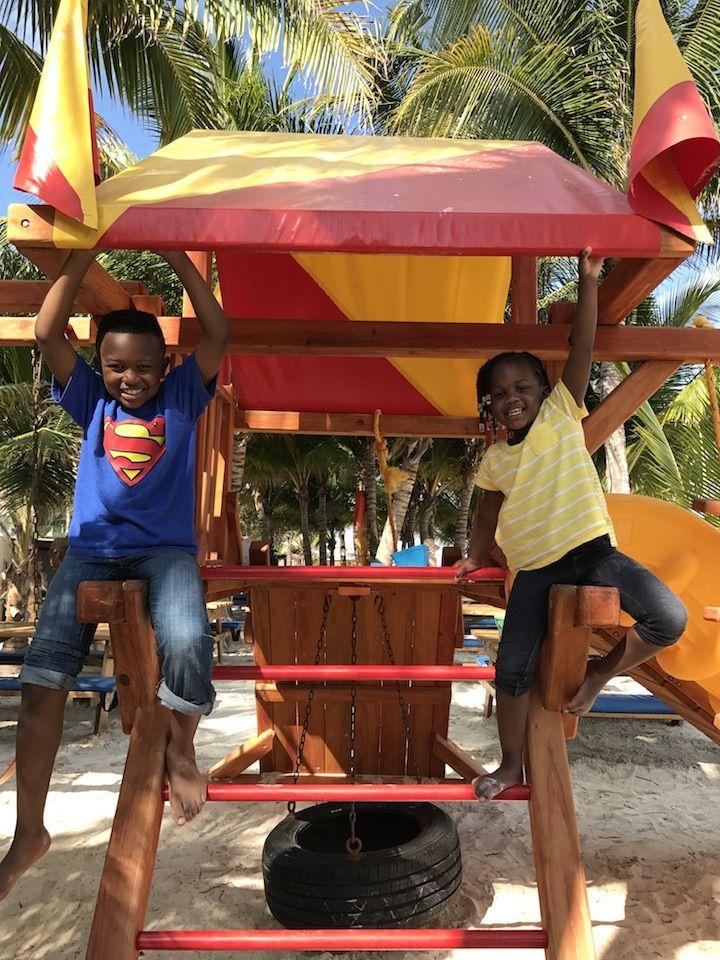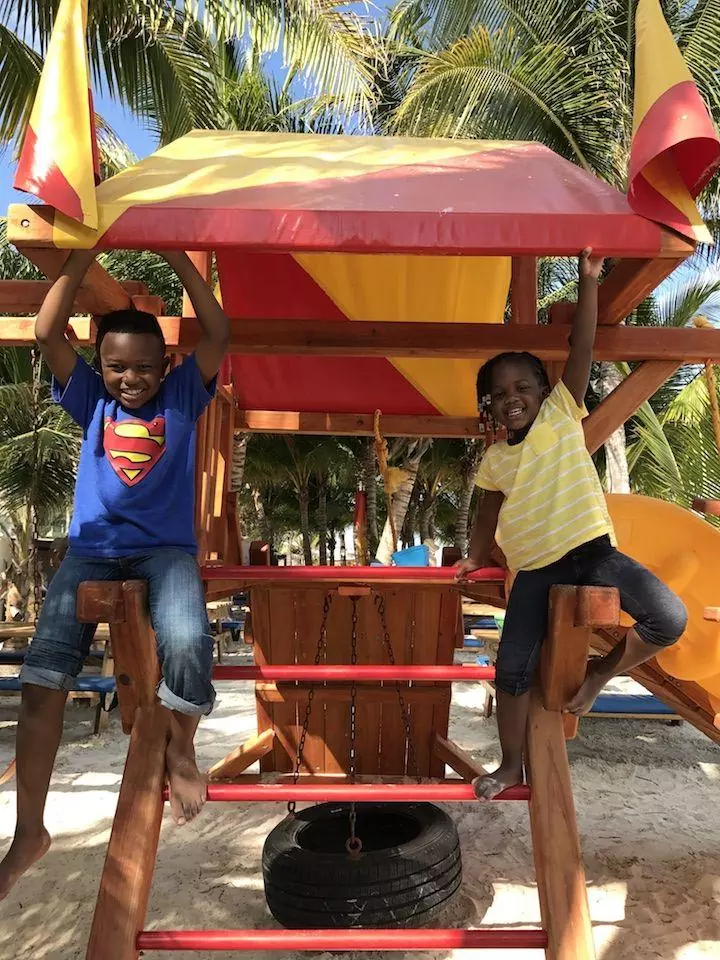 4. Bring a few items to remind them of home:
Kids love adventure but are comforted by routine. Sleeping in an unfamiliar place, hotel, rental home, Air BnB, condo or country can be unsettling. While traveling abroad with kids, bring an item that can remind them of home. For our kids we allow them to pack one small favorite toy. Night time can be tricky for a family who is sharing a space when each of you are used to your own rooms. Also, pack nonperishable snacks from home. If you have a picky eater they may not enjoy some of the snacks from other countries.
5. Make it educational:
Before our recent trip to Mexico, we pulled out a map with the children and showed them where we were going. We talked about geography in basic terms, what is the USA and what is Central America. We reviewed a few words in Spanish that they are also learning in school. Then we talked about the different kinds of foods we would try. For a place like Mexico that already has a significant cultural penetration in the US, it was fairly easy. If you're traveling to more distant places this may be more challenging. But, using the internet and visiting museums are a great start. If you live in a bigger city, there will be enclaves of ethnic restaurants available to expose your kids to international cuisines. It's also a great way to explore your own city.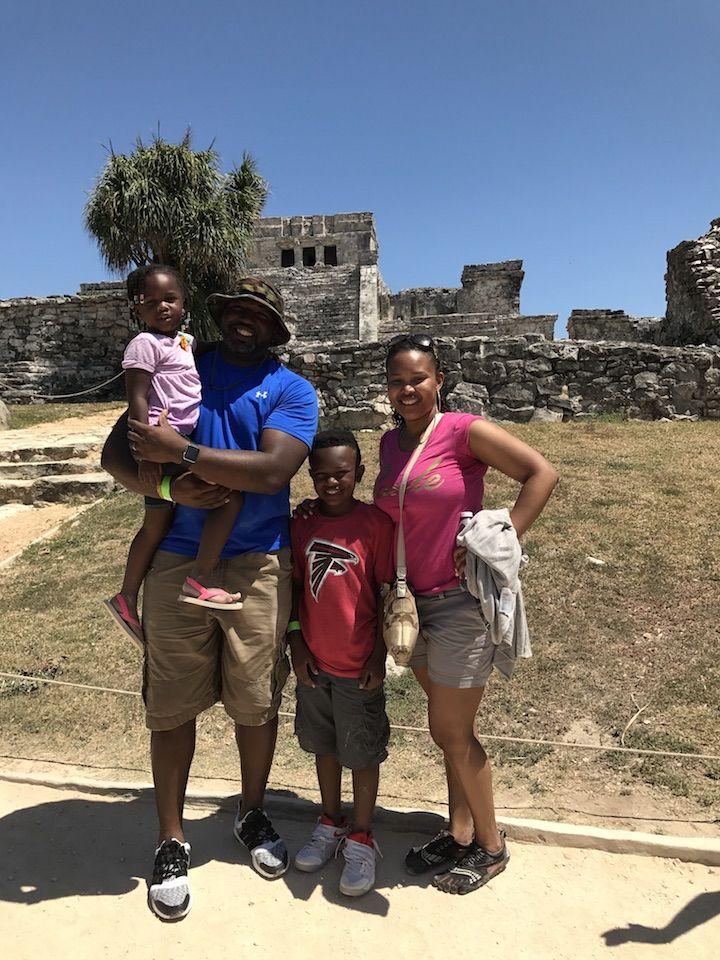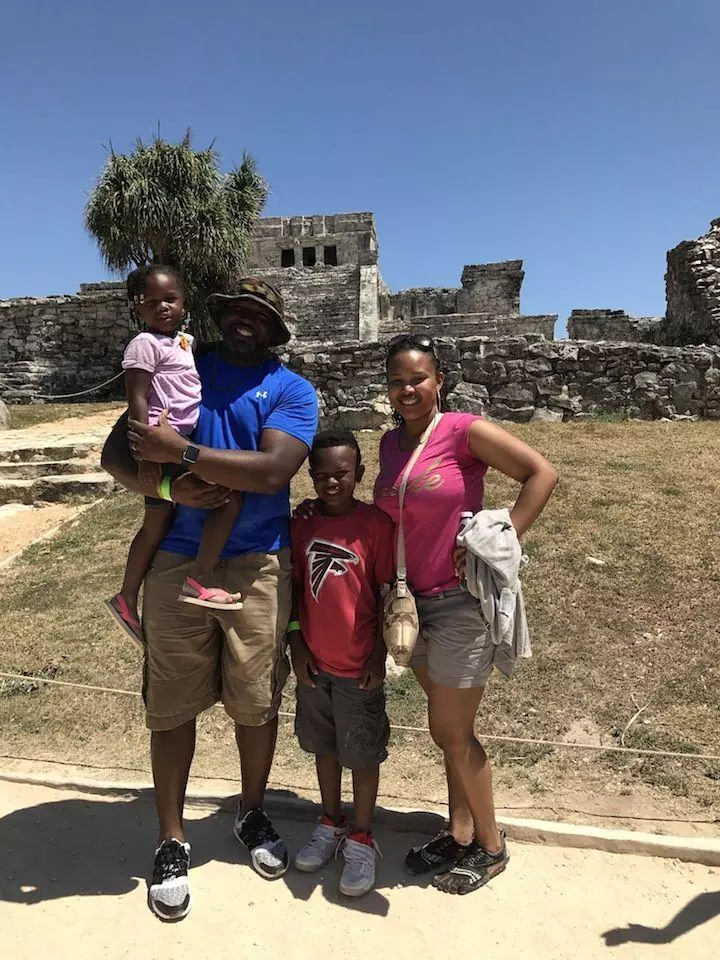 6. Above all be patient:
I can't underscore this enough. Something will go wrong. I compare traveling with kids to a wedding day. There's preparation but even with the best laid out plan and rehearsal, something will go wrong. It doesn't have to be catastrophic. Give yourself plenty of time for transitions. Pack snacks and pack all documentation inclusive of birth certificates or notarized affidavits for children if you are traveling as a solo parent. Pack patience or learn to take slow deep breaths before reacting. This way you will have a great trip and enjoy the memories created!!
I hope you have found these 6 tips for traveling abroad with kids helpful. What tips would you like to share?
Bande Virgil is a pediatrician and writer who empowers mothers and shares health news on her website "The Mommy Doc" and on instagram @themommydoc1. Her husband Timothy is a family travel agent on instagram @ekayatravel
Catch up on the other family travel posts on the blog including this Jetsetter Roundups post from my favorite family travel bloggers! And check out the post on how to keep kids healthy while traveling abroad.
Pin this post for future reference!