I love the Holidays! It brings together family & friends and it is the season of giving. Although I am not a fan of crowded malls during the Holiday season I enjoy the decorations, kids delight in seeing Santa Claus and all the special Holiday sales! However, the internet affords the opportunity to do so much of your shopping online. My favorite website is Amazon and even better if you have Amazon prime since you get free shipping! In trying to decide on my first Holiday gift guide I decided as the 2014 winner of the Black WeBlog Awards in Travel (thank You to all those who voted for me!) that it would be appropriate to do a Travel gift guide! As you know from the Travel section of my website I take any opportunity I have to travel and see the World! Whether it is by trains, a road trip or via long airplane rides there are many things to gift yourself or the jetsetter in your life to make the trip more fun, relaxing and rewarding! Although you can purchase most of these items on Amazon, I searched the internet to find sites with more variety and at times better deals. So, here are my top 10 choices for my first holiday travel gift guide!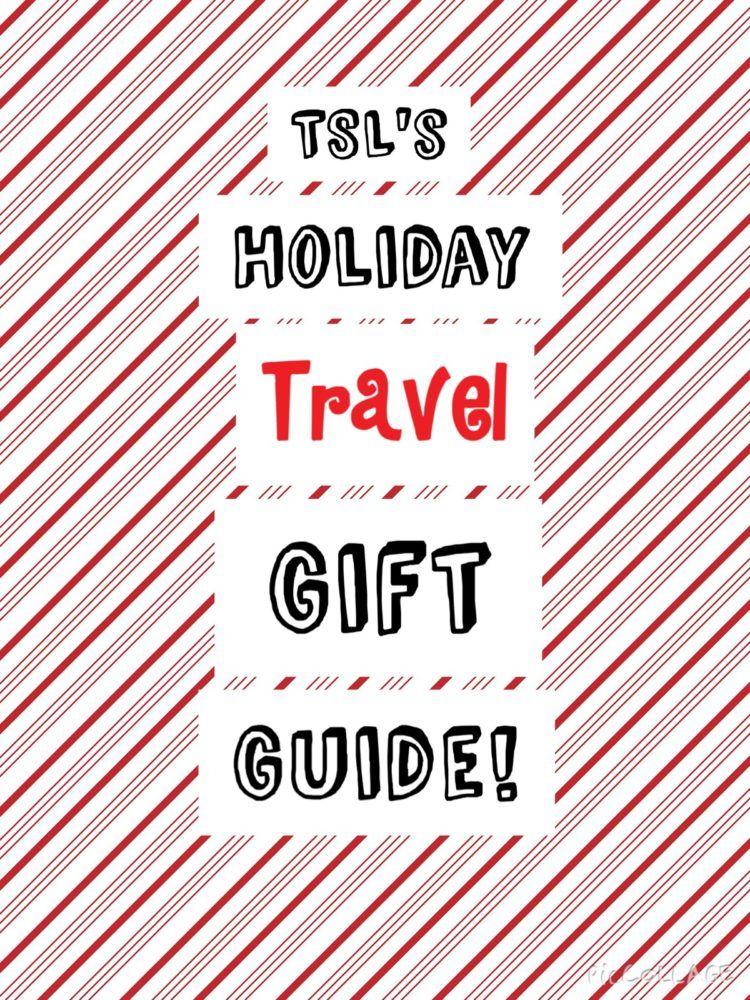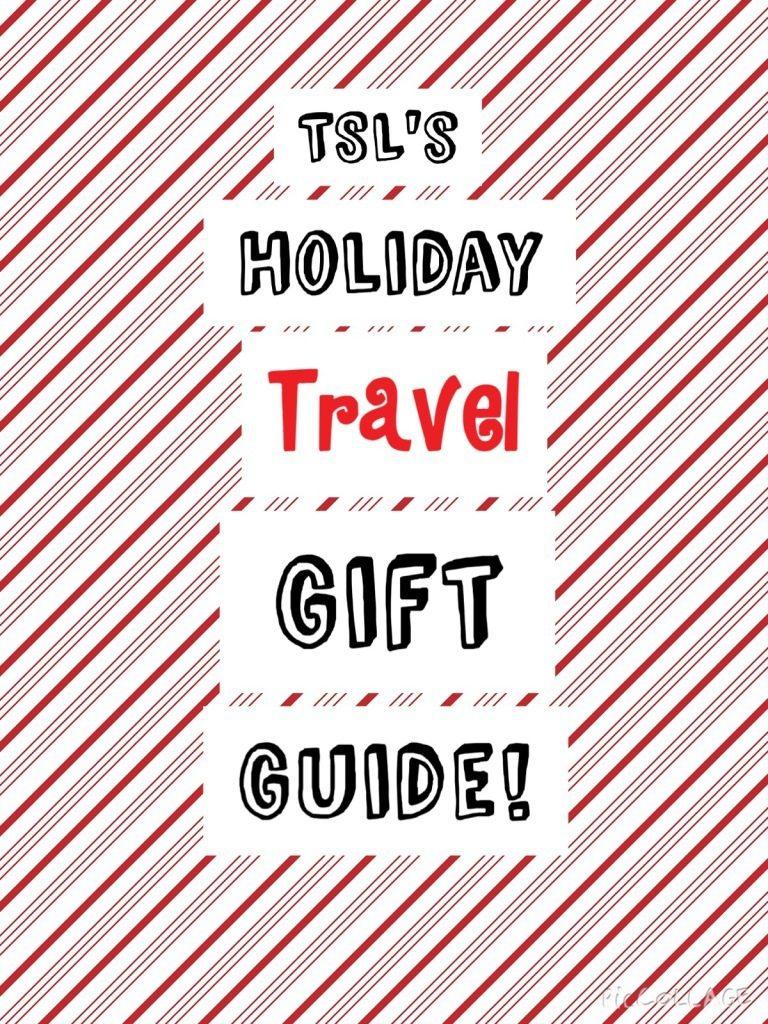 Passport Covers: Your passport is a basic blue plastic cover and it looks like everyone else's around you. Why not get a cover to make it unique? I love all the varieties and colors available now including leather, monogrammed and like this one with a statement that any jetsetter can relate to. I found so many different types on Etsy for as low as &8 and as high as $75 for leather and engraved. There are also family passports holders which are pretty cool. This particular cover is from "MindMap" and it is leather with a retro car. Cost: $29.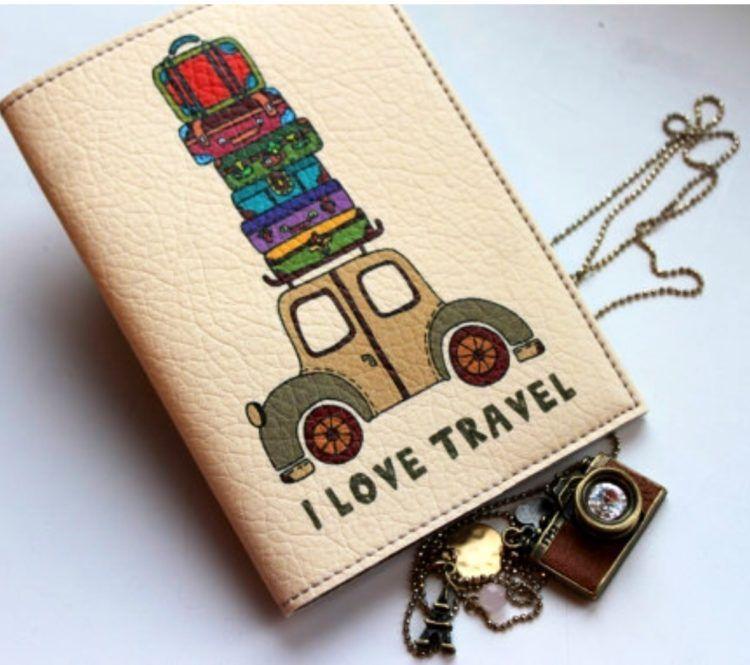 GPS Navigator: If you like to take road trips and do not have a navigation system in your car having a GPS navigator is a must. If you are renting a car most rental agencies will have them available but of course for a cost. This can add up if you take a lot of trips. I often use the maps on my smart phone when I am on trips but that uses up A LOT of data. The GPS system that I bought years ago has difficulty picking up signals in bad weather and does not have updated maps. So, I have decided it is time to invest in a quality one with built in blue tooth and a lifetime map. These can range in price depending on what areas you want to include. Expect to pay more if you want blue tooth, lifetime map and areas beyond the US included such as Mexico, Canada, Puerto Rico and the Virgin Islands. This Garmin-Nuvi is on sale at Best Buy for $149.99 and includes blue tooth, a lifetime map AND traffic updates!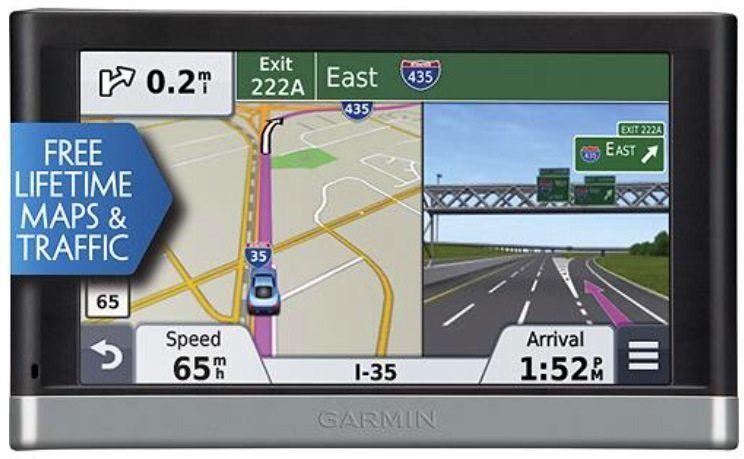 Travel Pillow: How many times have you been on an airplane, bus or train and have been embarrassed waking up around strangers with your head bobbing up and down? At least if you are in a car with your family it is not AS embarrassing. I have the classic travel pillow sold in stores everywhere but due the size I often leave it behind. So when I found this pillow on Amazon I was very excited. The Cabeau Memory foam "evolution pillow" shrinks down in size into its very own compact travel bag. It has a washable cover (big bonus), comes with free memory foam ear plugs and probably best of all the company donates 5% of every purchase of this "pink pillow" to cancer research at www.BCRFcure.org. (Breast Cancer Research Foundation).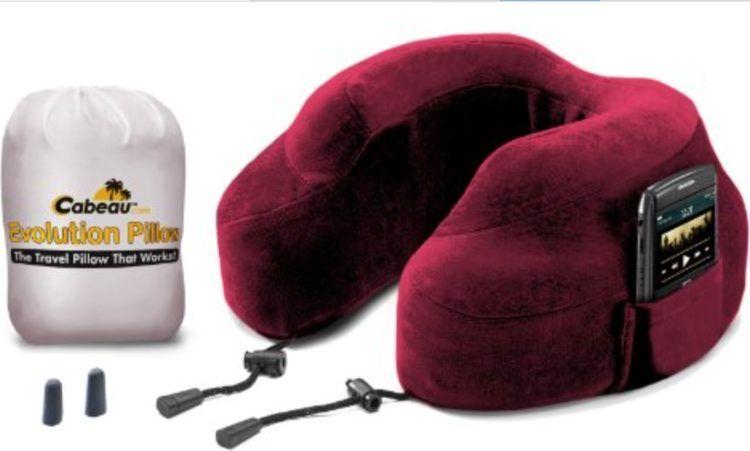 Ebags Packing Cubes: If you need some organization in your life when it comes to packing then here is your answer! A few things I liked about these packing cubes-1) The have a mesh area so you can let air out and shrink the size 2) They come in all different colors to match your luggage and even have matching shoe sleeves 3) They had 5/5 reviews and over 1000 of them on Amazon! Price for this medium Ebags 3 piece set is $24.99.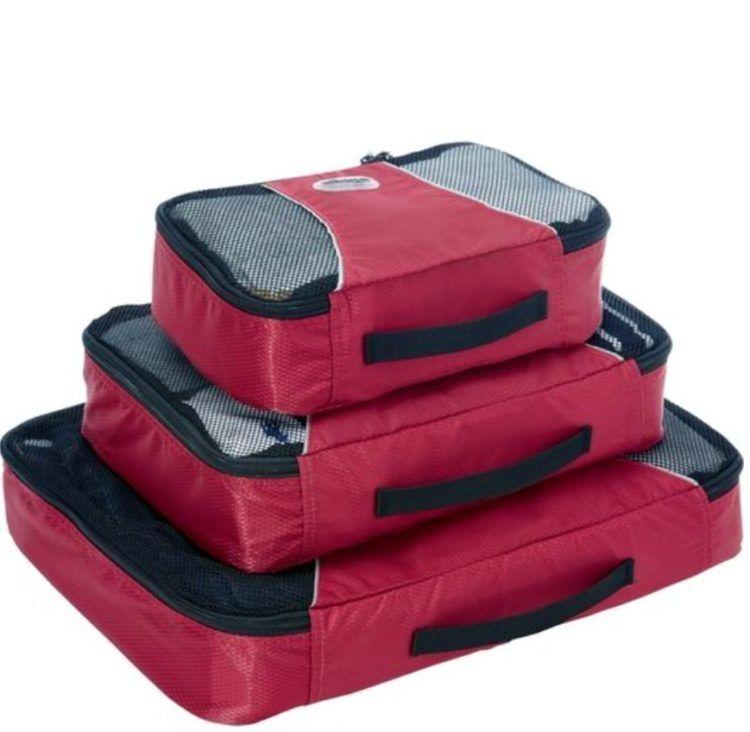 Iphone Accessories: If you are like you use your IPhone for most of your pictures. My wifi camera takes much better pictures but I do not always have it with me. To add quality to your Iphone images consider purchasing an Iphone lens. The ones I found at olloclip.com also work on Ipads. The prices for 4 in 1 lens vs 3 in 1 lens are more expensive. The Iphone 5, 4 in 1 lens is $69.99 and they are taking preorders for the Iphone 6 which is $79.99. However, you can find cheaper ones at Amazon for example the CamKix Iphone 5 camera lens kit for $36.99.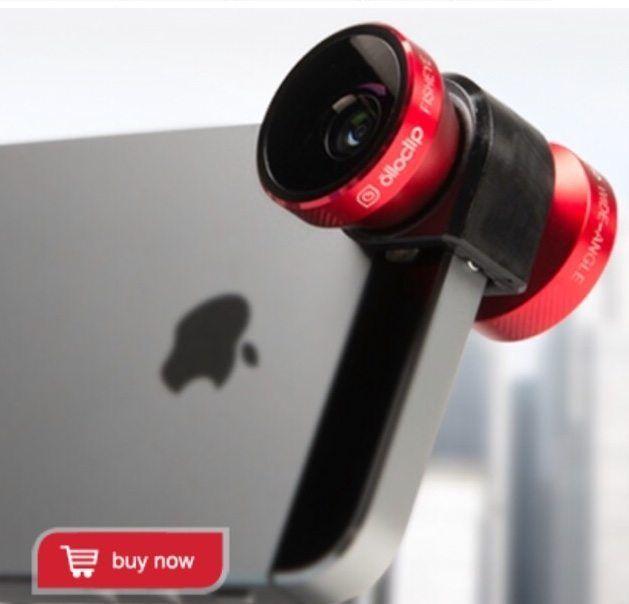 The other accessory to consider is an Iphone extender. Have you been on vacation and noticed people holding a long stick out while taking pics of themselves? This is perfect for solo travelers who feel uncomfortable always asking people to take pics of themselves or for much better selfies with scenery in the background. There are a variety of extenders at Xshot.com for mobile phones and cameras.
GoPro camera: If you would like to take it up a notch and get the ultimate camera to document all your experiences then go for a GoPro camera. These are great for adventure junkies who can mount the camera to their helmets or equipment and also great for travel bloggers who wish to capture themselves in pictures and videos even underwater! But be ready to pay a pretty penny for them. They range in price from $299.99 to $499.99 for the latest model.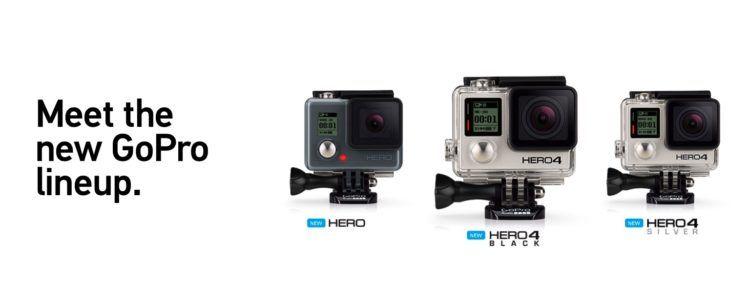 A Globe!: I added this to the list since I thoroughly enjoy mine. For travel buffs it is a great tool for tracking where you are going in the world and where you have been. I will admit I do not remember all the World geography I was taught in school so this is really helpful to locate countries I am less familiar with. You can purchase globes that sit on a desk or standing ones for a room. The one shown here from Amazon is an Antique English Globe from Replogle and it costs $78.95. You can get less expensive ones for $20 and wall ones for $5.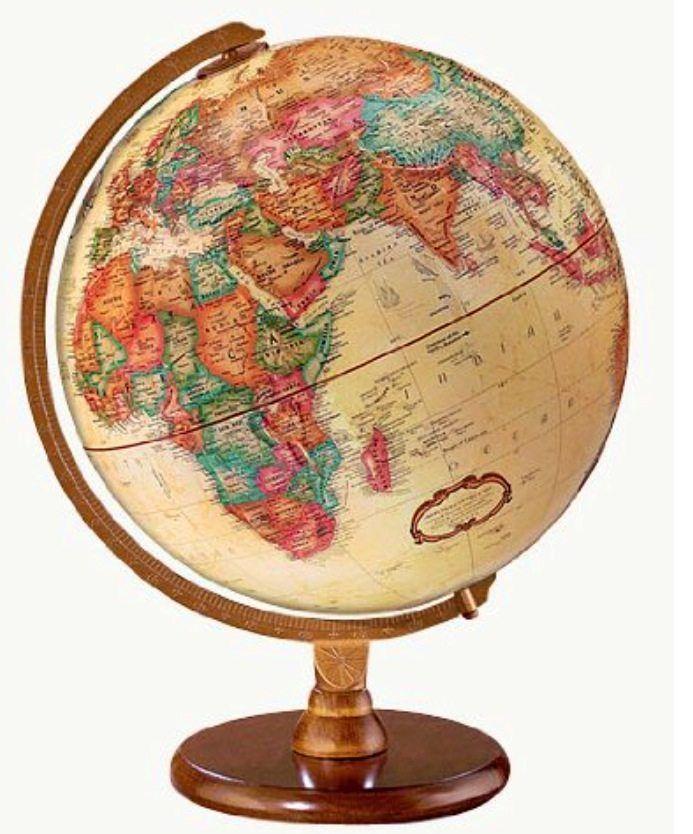 Beats by Dre Headphones: Listening to music on long trips is both relaxing and helps drown out noisy talkers and crying babies ;-). There are many headphones on the market but with Dr.Dre making a multibillion dollar deal with Apple this year I decided to feature these. Beats by Dre come in different colors and even this special edition Hello Kitty model! The Hello Kitty model shown costs $249.95. You can get some models for as low as $199.95 or splurge on the Studio X Snarkitecture model for $599.95.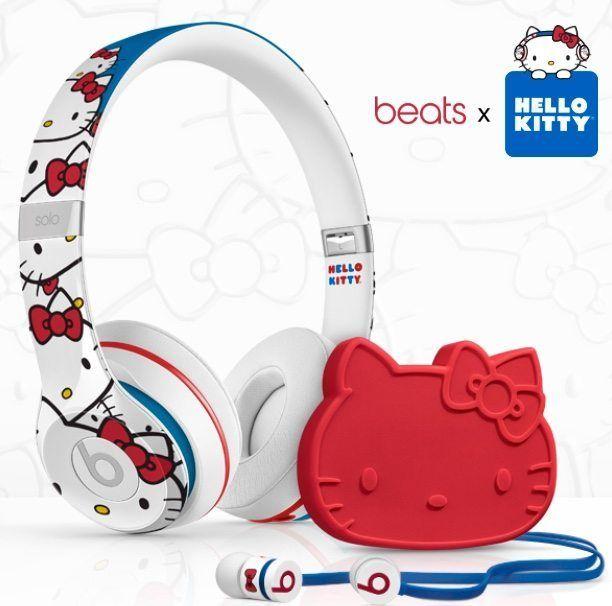 DSLR camera. So what does DSLR stand for? "Digital Single Lens Camera". I will spare you the engineering details that I do not understand so let's just say it takes better quality images than standard cameras. Some of the features include different modes such as portrait, landscape, action and night modes. They have interchangeable lenses and HD video capture. Prices and sizes of the camera are varied. You can purchase some for as low as $300 where as the one shown is a Canon EOS Rebel T5i at Best Buy for $699.99.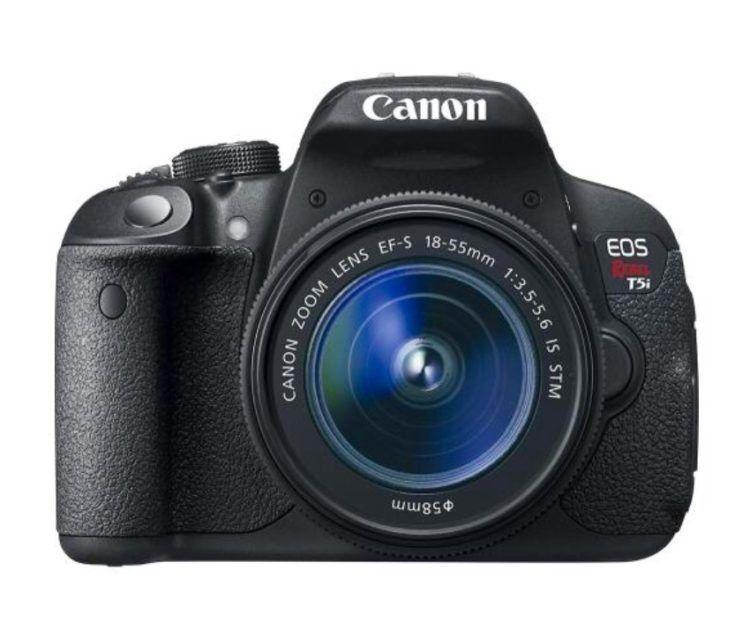 Luggage: Which traveler would not want a pretty set of new luggage? I definitely recommended purchasing spinners for easy handling even of larger suitcases. I love the hard spinners that come in different bright colors. These "Delsey Free Style Hardside Spinner Luggage" at Macy's range in price from $89.99 to $125.99.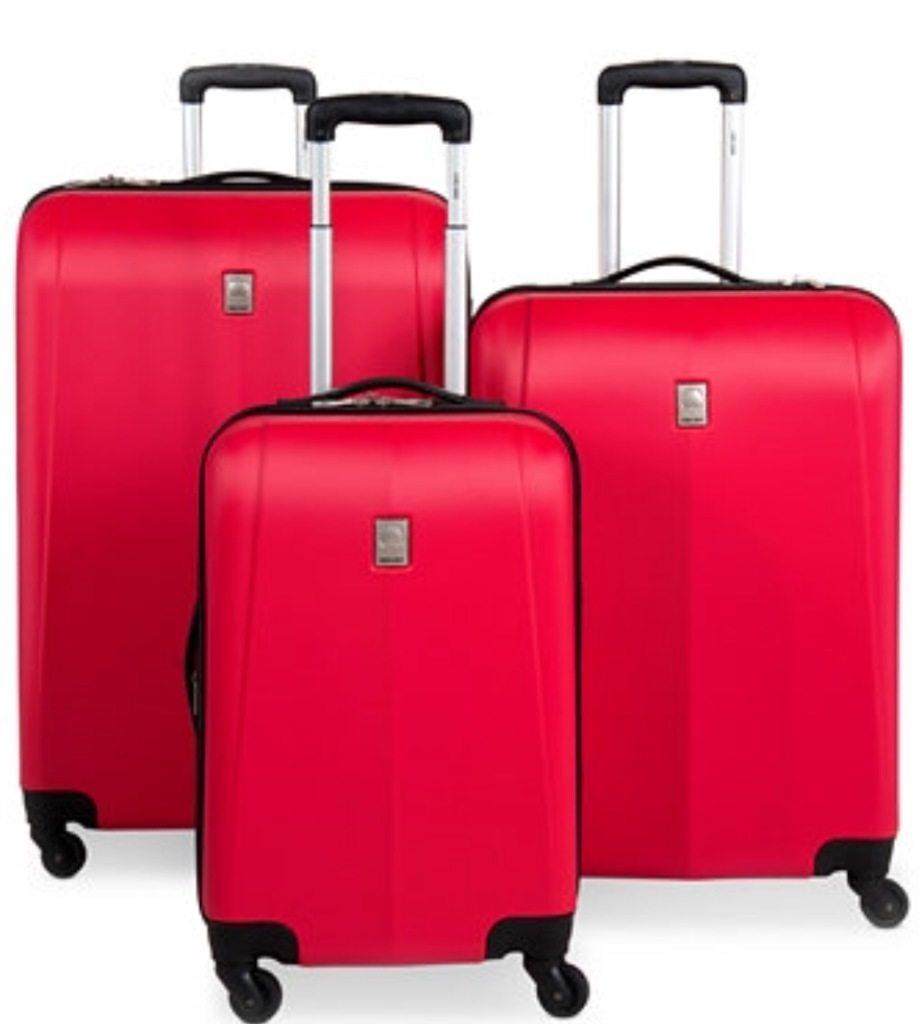 I hope you have enjoyed my first Holiday Travel Gift Guide! If you own any of the above items share your thoughts with us!
N.S.W.