I have been debating what to call this blog post that would truly describe my experience at this Food & Wine event. I came up with "The Best Damn Outdoor Food& &Wine& Drinks & Desserts Event Ever". But, that is just not sophisticated 🙂 This is an annual fall event in Atlanta not to be missed. I recall one year ago when my friend and fellow foodie posted about this event on Facebook. She tagged several of us proclaiming that we had to put Afternoon in the Country on our calendars for next year. It seems a little crazy to plan for something so far in advance but she warned us that tickets went on sale in late spring and sold out by late summer. She was correct. Several of our friends missed buying tickets so I am putting you on notice to plan ahead next year.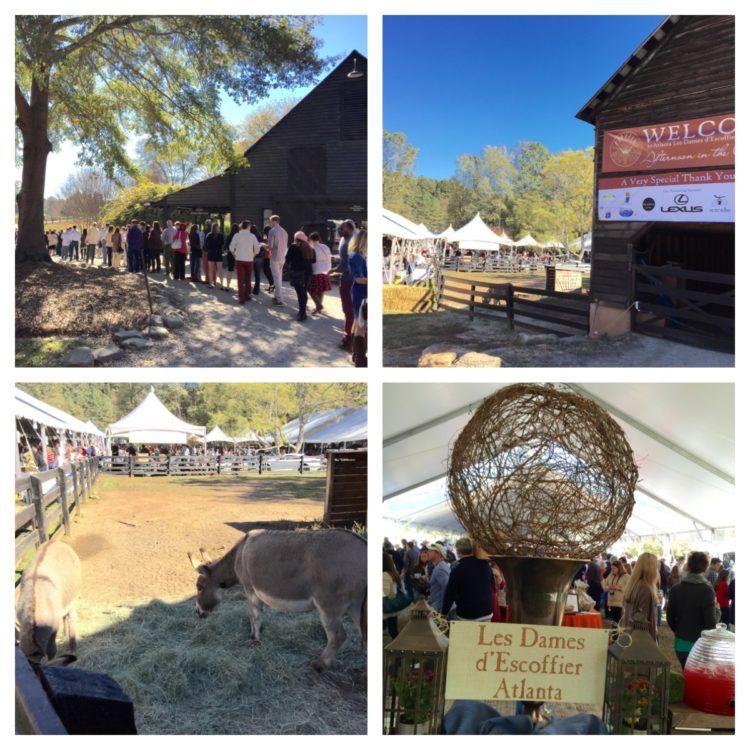 So what is this event? First, the Les Dames d'Escoffier International (LDEI) is a society of women with 28 chapters around the world which raises money for women in the culinary, beverage, agricultural and hospitality industries. The Atlanta chapter is known for the "Afternoon in the Country" which takes place at the Inn at Serenbe. The event brings together the most outstanding chefs, caterers and wine distributors in Atlanta. During the event there is live music, a silent auction and a raffle. Funds raised from the event benefit local places such as The Giving Kitchen, Georgia Organics and the Atlanta chapter scholarship fund.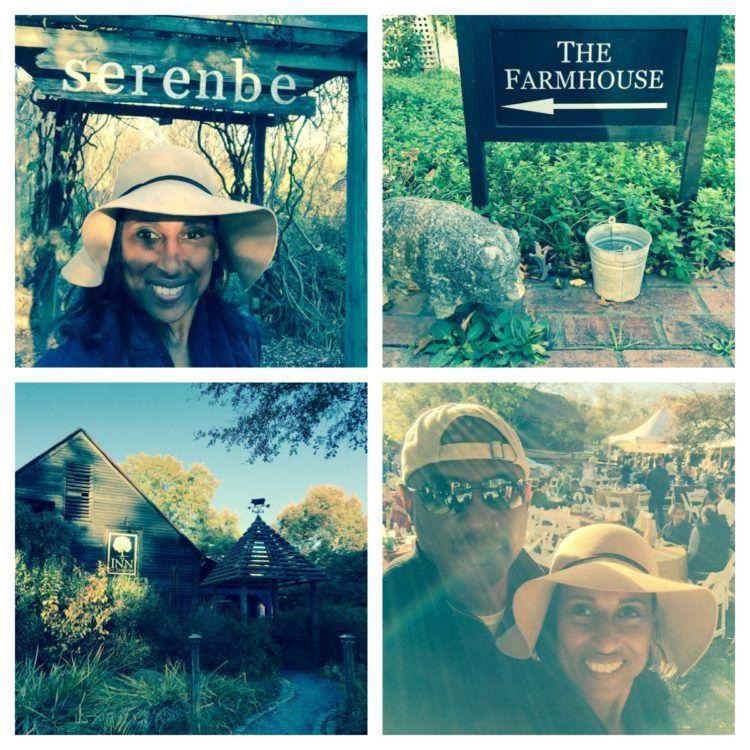 The setting at the lovely Inn at Serenbe adds to the uniqueness and charm of this event. The Inn is located in Chattahoochee, GA near Palmetto which is roughly 32 miles or 40 minutes from Atlanta, GA. It consists of many separate farmhouses and cottages surrounded by lush greenery and a farm. There is also a farm to table restaurant on the property called "The Farmhouse". The autumn leaves, bright sunshine and cool breezes made this the perfect setting for a fall outdoor event. There were white tents set up on the property which housed the food and drink vendors as well as the silent auction. In the center there were outdoor tables for relaxing, eating and listening to the live band.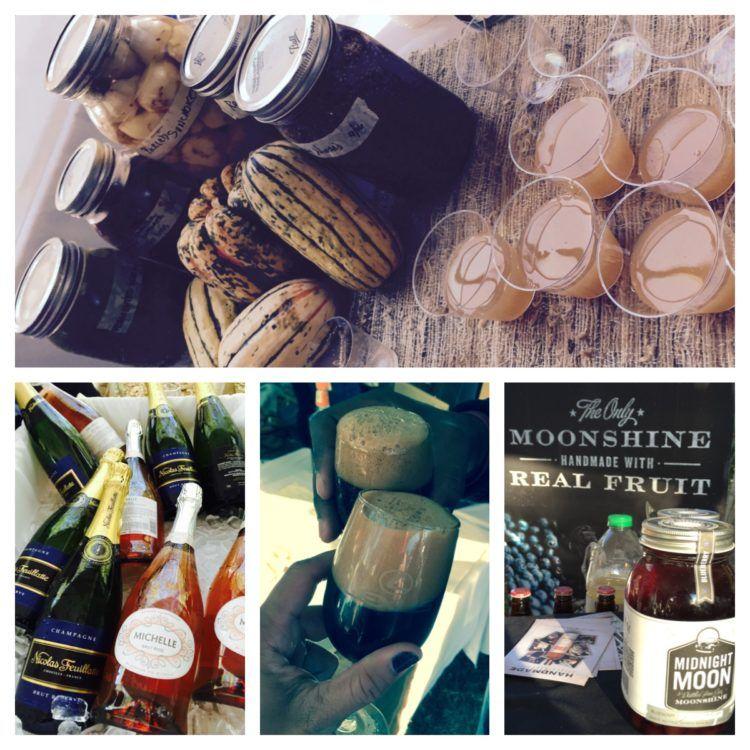 Afternoon in the Country runs for three hours from 1pm to 4pm. I was in a slight panic when I arrived at 1pm because the line to enter was so long!! Note to self as recommended by my friend who attended last year- arrive by 12.30 pm to get in line. I worried there would not be enough time to sample all the food but those fears were soon squashed. There are so many vendors but unlike other food& wine events I have attended there were no lines with food and drinks being handed and served to you as soon as you approached the tables!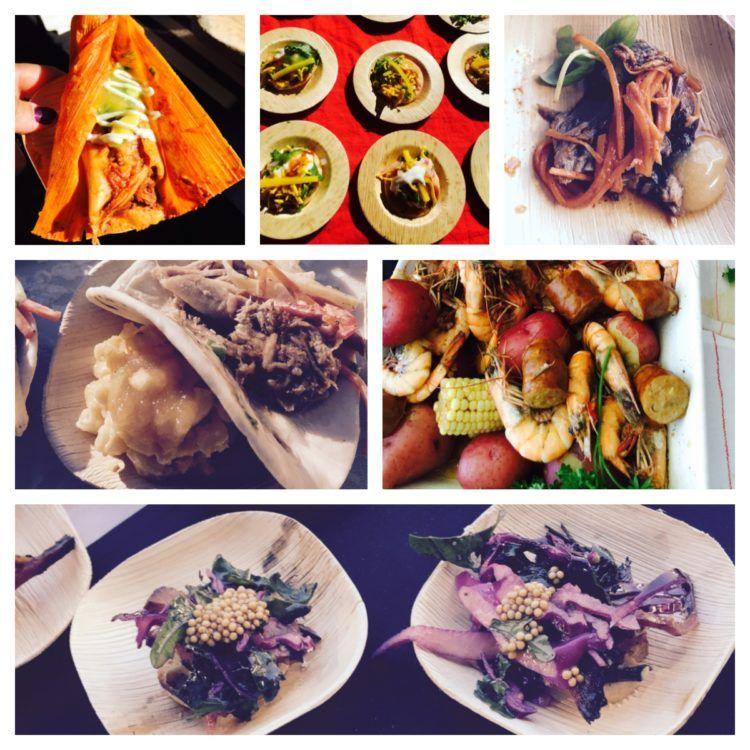 The best of the best Atlanta restaurants were in attendance included some of my favorites that have been covered on the Food section of the website such as Ford Fry's  King + Duke, St.Cecilia, JCT Kitchen and The Optimist. Up the aisle you could find Star Provisions, Abbatoir, Floataway Café and Bacchanalia. Soon my head was spinning noticing other favorites such as Bistro Niko, Delia's Chicken Sausage Stand and Serpas True Food. My belly was getting full but I had to try foods from restaurants on my list like Rosebud, Canoe, Local Three and the Farmhouse at Serenbe. I discovered delicious new eats from Caja popcorn, High Road Craft Ice Cream and drinks from Midnight Moon Moonshine. You could find anything and everything from lamb to short ribs to seafood to foie gras. The beverages included wine, beer, vodka cocktails, bourbon drinks, champagne and more. Desserts? Pick from candied apples, pecan pie, red velvet cookies, specialty ice creams, pumpkin cookies, apple cake…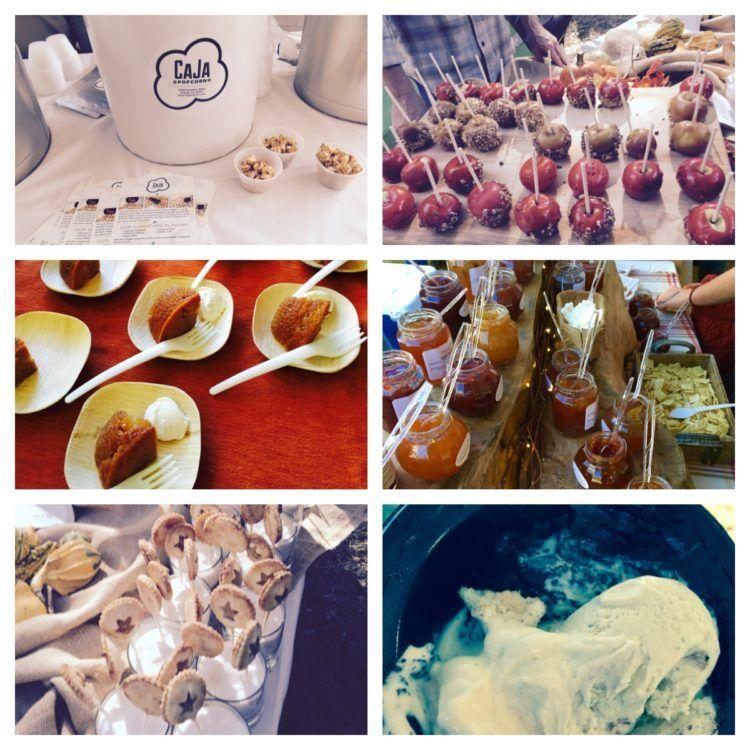 My favorite dish of the day? It was a hard pick but I have to go with the pulled sandwich from Gunshow.  Succulent, flavorful and served on a crispy bun made this dish outstanding. I am definitely looking forward to trying Kevin Gillespie's new BBQ venture-Terminus City.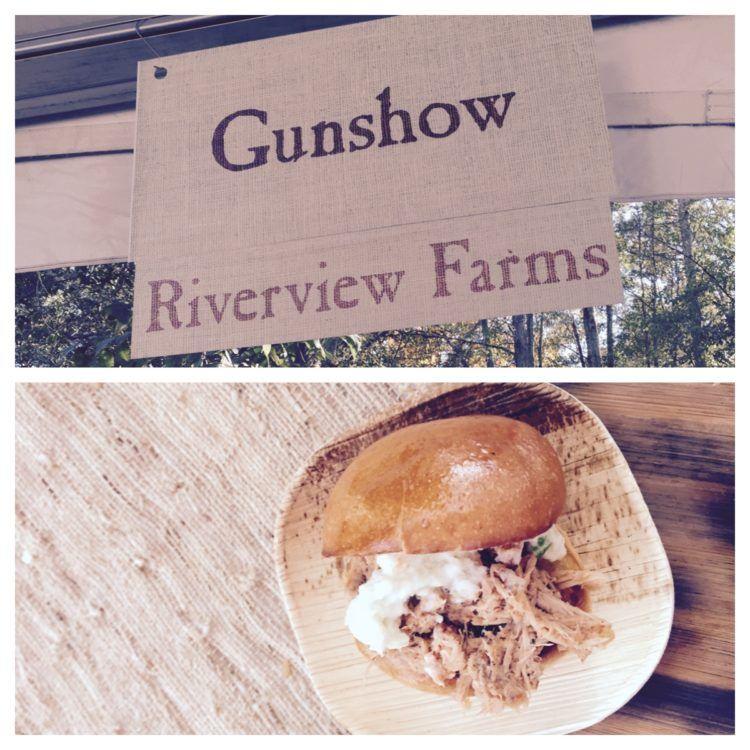 My favorite dessert was from High Road Craft ice creams served with a spicy chocolate pudding! OMG! AND I found out they sell their ice creams at Whole Foods!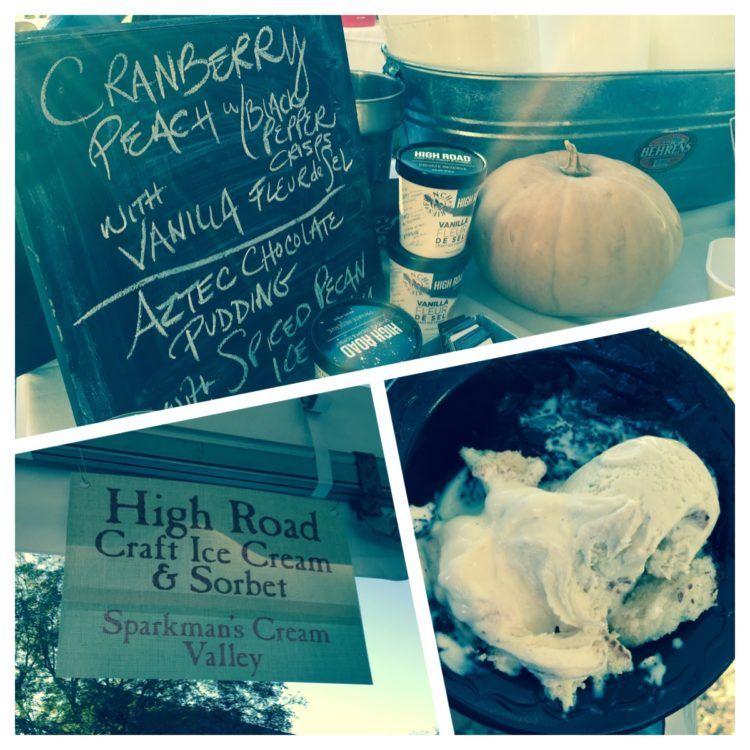 And if all of this was not enough, after the main event ended we were ushered over to the Inn at Serenbe for the "after party"! I don't think I have been to one of these since college! Lol. There were additional free specialty drinks, a live band playing, attendees relaxing on the big open porch and a table with jars of Serenbe jam to go! We stayed until sunset then walked away declaring that this was the perfect day. Again, Afternoon in the Country is an annual event not to be missed!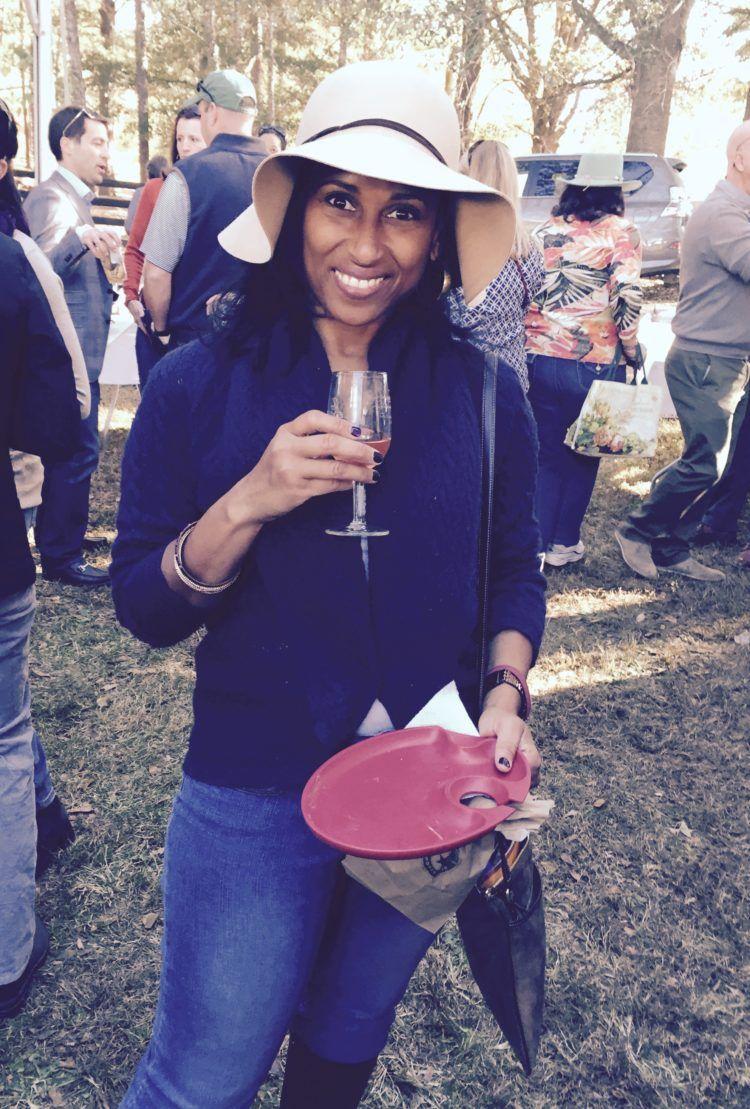 Have you been to Afternoon in the Country? If so share your thoughts with us!  Do you plan to go next year? After reading this how could you not?!
N.S.W.
Here is a video from my YouTube channel that will give you a taste of the event! Be sure to subscribe to my YouTube Channel!