I knew I wanted to do something special to recognize Breast Cancer Awareness Month. In 2011 my Mother passed away from Breast Cancer after battling the disease twice. I have supported many charitable foundations and brought awareness to this issue both during her illness and since her passing. She was a remarkable women who I recently wrote about in "How My Mother Inspired My Passion for Travel".
On Sunday October 19th I attended the 3rd Annual 50 Shades of Pink Foundation Fundraiser Luncheon in Atlanta. I first heard of this foundation and its founder Dr.Jacqueline Walters through fellow physicians when I moved to this area. Dr.Walters is known to many as a cast member of the reality TV show on Bravo "Married to Medicine". She is an OBGYN in the Atlanta area and from what I witnessed at this luncheon she has been a pillar of strength for breast cancer "warriors" (patients) and their families. But Dr.Walters is more than just a physician who started a charity. She herself is a two time breast cancer survivor who has shared her heartbreaking experience along with her triumph as a message of hope to other women diagnosed with the disease. Since its inception, the 50 Shades of Pink Foundation has helped over 200 women from diagnosis to treatment to life beyond breast cancer. One of their initiatives that I took part in through donations is delivering gift baskets to women undergoing chemotherapy.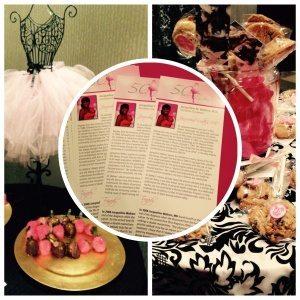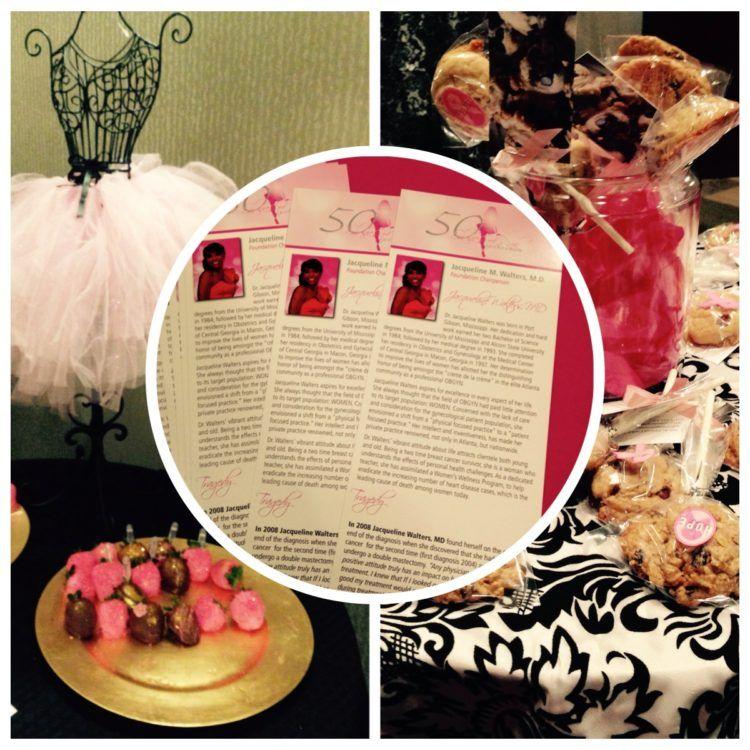 I arrived at the luncheon armed with support from one of my best friends. Like many women her life has also been affected by loved ones diagnosed with breast cancer. The 50 Shades Foundation Fundraiser Luncheon was a beautiful event for so many reasons. First-there were the many pink, pink and more pink decorations with a pink ribbon gift bag for attendees. Second-there was silent auction and raffle to raise additional  money for the charity. Third-there was a "pink" carpet where Dr.Walters met and took photos with attendees, fans, breast cancer survivors and current "warriors". The program consisted of singing by vocalist Ann Nesby, a poem by Hank Stewart, and touching speeches by those affected by the disease including Dr. Jacqueline Walters herself. What struck me the most was how these patients and family members spoke of Dr.Walters or as she is called by many "Dr.Jackie" as a caring physician who delivered many of their children, made that phone call to deliver the terrifying news and held their hands through treatment, recovery and loss. It was obvious to me that to them she was not a reality star but someone who is their doctor, friend and honorary family member who has had a lasting impact on their lives.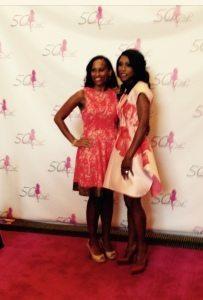 Dr.Walters named the foundation 50 Shades of Pink since during her treatment she realized "Every ribbon tells a different story".  Every woman has a different struggle. The program held some interesting and call to action facts. Did you know in the US 1 in 8 women will be diagnosed with breast cancer in their lifetime? Did you know that breast cancer is the second leading cause of death among women? Did you know breast cancer deaths have decreased since 1990 due to early detection and better screening? Did you know that the American Cancer Society recommends mammograms for women 40 years and older at high risk?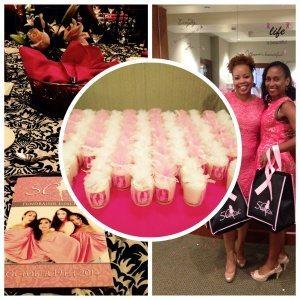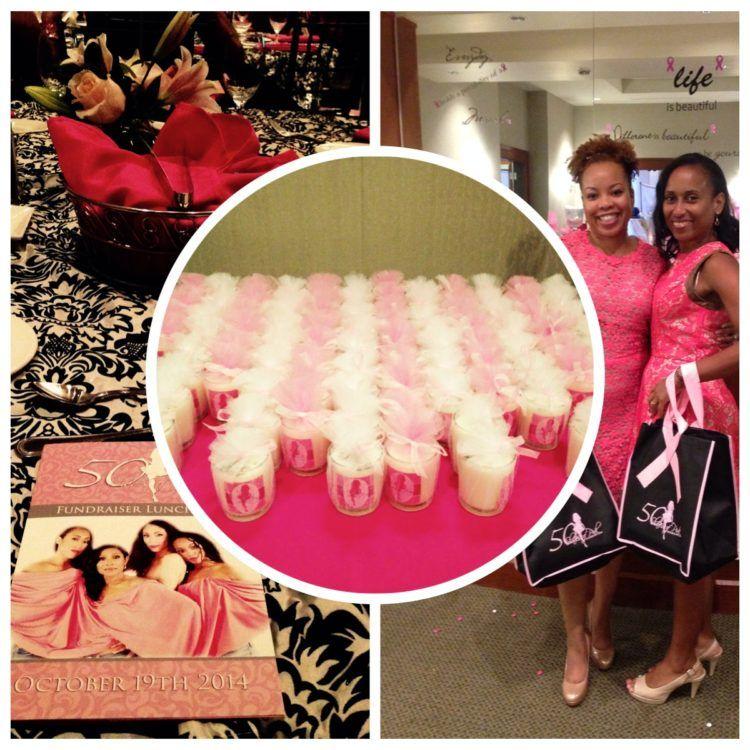 So I leave you with these thoughts. When was the last time you did a self breast exam? When was the last time you had a mammogram if recommended by your physician? What are you doing to help the cause and bring awareness to women in your home, family and community?
I was touched by the work done by the 50 Shades of Pink Foundation. It was truly an honor to attend this event, meet Dr.Jacqueline Walters, hear her story and how she has impacted this community. If you would like to get involved or make a donation please visit their website or email the foundation: 50ShadesOfPinkFoundation @gmail.com. If you live in Atlanta I hope to see you there next year!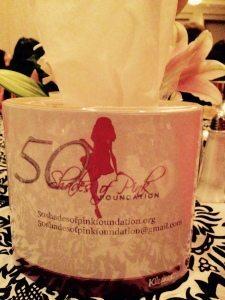 N.S.W.