One of the things I love the most about my homeland of Jamaica is the food! Living in Southeast Florida prior to moving to Atlanta I was used to Jamaican bakeries and restaurants almost on every corner! Since moving to Atlanta two years ago I have had to adjust my habits of a quick stop for a beef patty for the long ride home or buying pounds of authentic jerk chicken to last all weekend or catering Jamaican food for social gatherings. There are Jamaican establishments such as Golden Krust located near Stone Mountain or "OTP" meaning outside the perimeter meaning not a close or convenient drive from the city.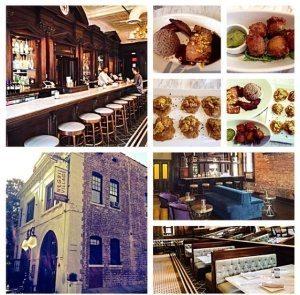 But alas Negril Village Atlanta opened in Midtown Atlanta! I was familiar with Negril Village from NYC which served delicious upscale Jamaican food with live music on the weekends. I wondered if it was from the same restaurant group and was excited to find out it is! Negril Village Atlanta is housed in an old firehouse and maintains a lot of the same charm. For seating there is the formal dining area on the first floor with marble finishes, a front outdoor patio and on the second level a posh lounge area with a bar, large screen TV and additional tables for dining.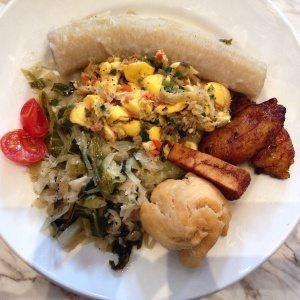 To my delight Negril Village Atlanta has many Jamaican specialties such as oxtails, curried dishes, a traditional Jamaican breakfast with ackee and saltfish, fried dumpling, boiled bananas and fried plantains. My other favorite is jerk salmon served with rice and peas and plantains.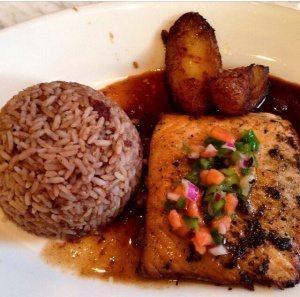 What is unique is their take on some southern favorites such as the most delicious mac & cheese I have had in the city and creamy delicious southern grits. Their drink menu is also impressive with another of my favorites-rum punch and I also recommend trying their mojito.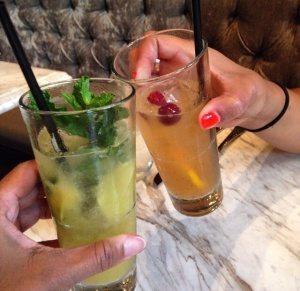 On Saturdays and Sundays Negril Village Atlanta offers brunch with unlimited mimosas on Saturdays! They have also started hosting special events with live music. For more information visit their website. When you do go-tell them The Sophisticated Life sent you!
Have you been to Negril Village Atlanta? If so share your thoughts with us.
N.S.W.