Southern Italy holds many breathtaking towns along its coastline one of which is Sorrento Italy! I visited Sorrento while on a Mediterranean cruise and I was surprised at how colorful and energetic this town was! It overlooks the Bay of Naples with gorgeous water views as well as views of Mount Vesuvius and the Isle of Capri.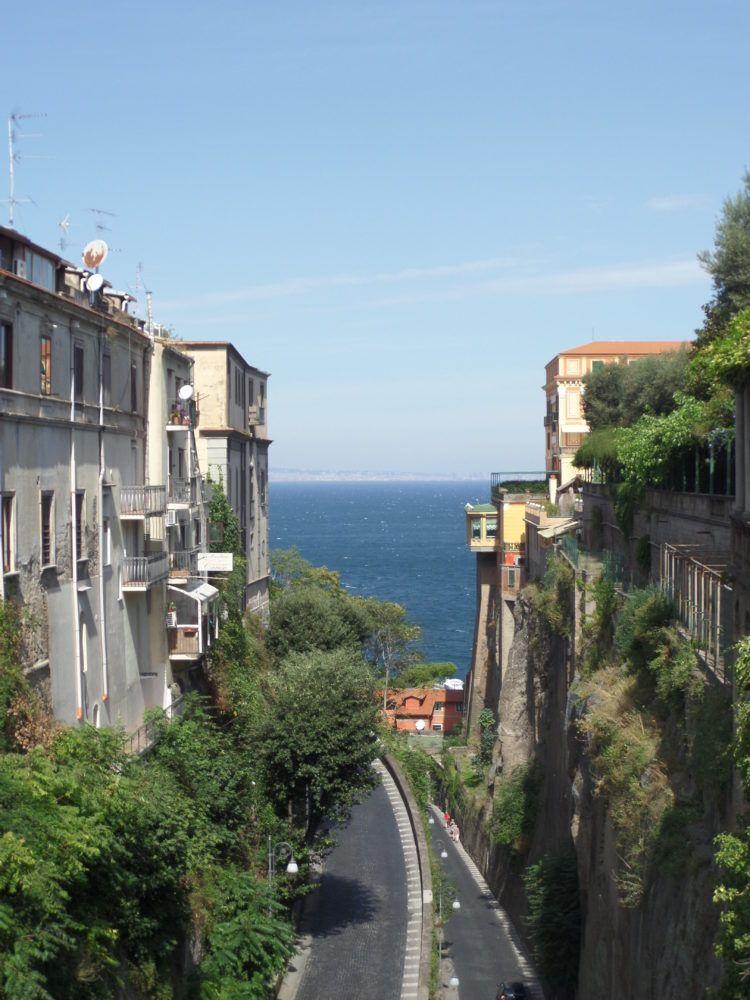 I actually took a ferry boat from the port of Sorrento to Capri. I am sure you have heard of the Amalfi coast. Well the Amalfi drive connects Sorrento and Amalfi and it is a narrow winding road along magnificent cliffs.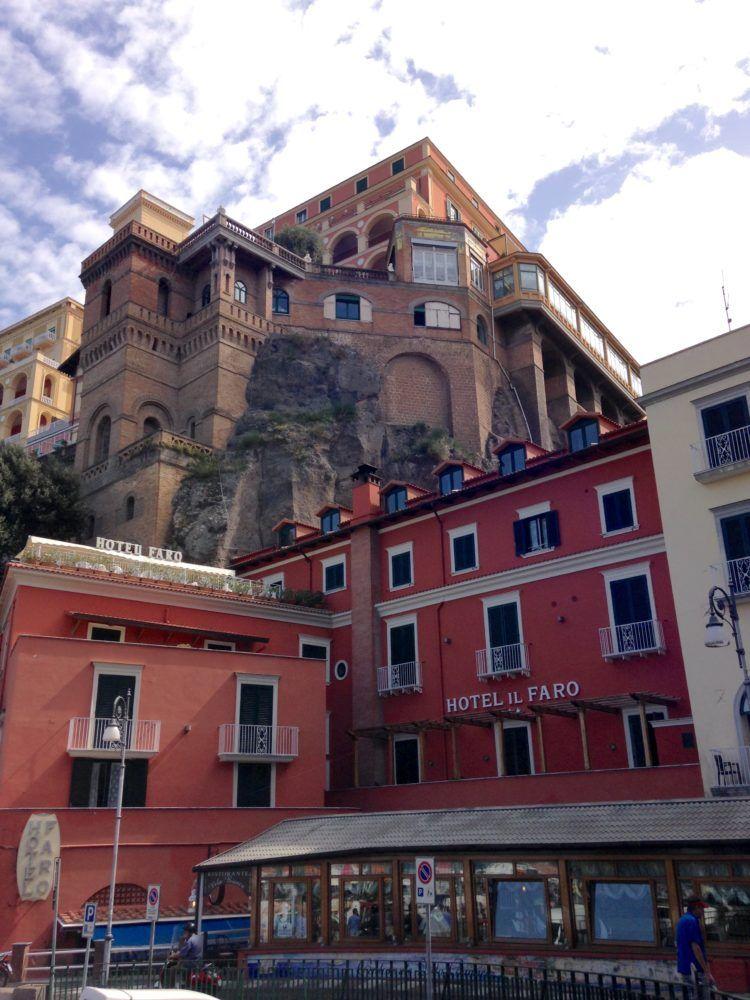 The streets of Sorrento Italy were filled with many shops ranging from luxury clothing stores, gelato stands to leather goods and tourist items.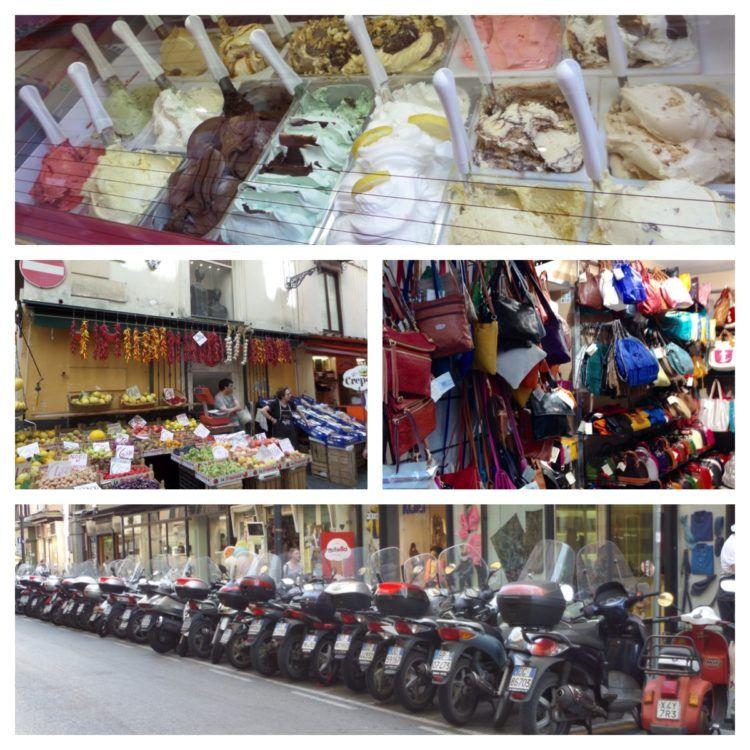 Horse driven carriages were in the main square.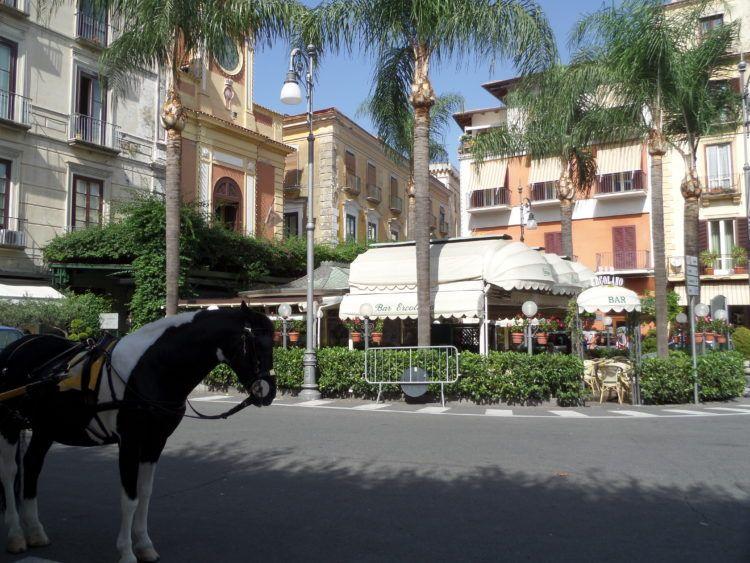 People were bustling through the town square on foot, bikes and scooters.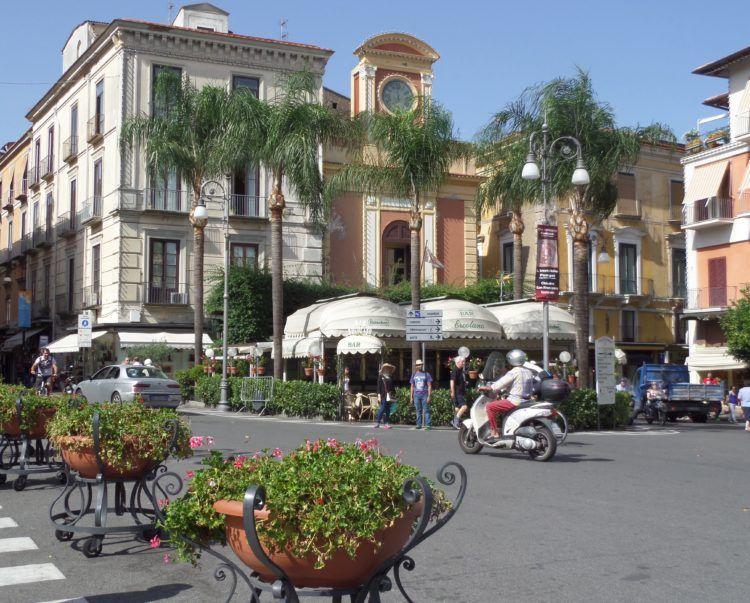 There were outdoor cafes, rows of motorcycles and many narrow lanes lined with European flags and filled with locals and tourists.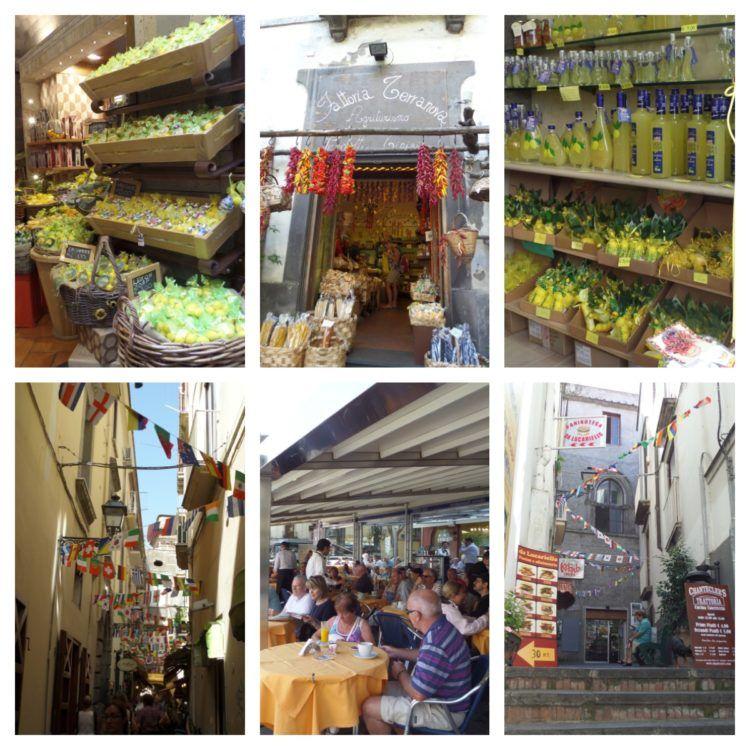 Sorrento is known for one of Italy's signature drinks-limoncello. Limoncello is made from lemon rinds, sugar and alcohol. Therefore, multiple storefronts held lemons and bottles of limoncello. Since being back in Atlanta I have already seen signs for limoncello that state "made with Sorrento lemons".
The weather was perfect, the water views amazing, the food delicious and the street scenes vibrant. What else could you ask for?
Have you been to Sorrento? If so share your thoughts with us!
I love bringing you the best travel stories and it has now been rewarded! The Sophisticated Life has been nominated as a finalist in the best Travel & Writing Categories for the Black WeBlog Awards! Voting will take place for 1 week from Tuesday October 21st until Tuesday October 28th. Click HERE to cast your votes! Thank You!
N.S.W.