This post is sponsored by Rhone Valley Vineyards
Intro: Are you familiar with Rhone Valley Wines? As a wine enthusiast I enjoy learning about new wine regions! It is my hope one day to travel to wine regions around the world to take in all the beauty and the culture. Although I have been to several places in France, including Paris and The French Riviera, I have not made it to the Rhone Valley-yet. However, I was recently given the opportunity to sample a few of their delicious wines. I am pleased to be a part of their "Unwind with Rhone Valley Vineyards" campaign in which they pair wines with activities such as a manicure and a pedicure, tasty takeout foods and even a car service. The French know how to take time out to relax with Rhone Valley wines and we could learn a thing or two from the French! Have you ever heard the term "douceur de vivre"? It means the good life in French. So, before I tell you about my experience unwinding with Rhone Valley wines, here is some background about the area and vineyards.
Rhone Valley Vineyards: Rhone Valley is located in Southern France. The first vines are said to have been planted as far back as 600 BC. There are multiple appellations in the area and close to 2000 private wineries. It is divided into Northern and Southern areas, each of which is known for various productions of wine. The North produces Syrah red wines and Viognier white wines and accounts for a very small amount of production in the Rhone Valley. The South produces several red, white and rose wines. Chateauneuf-du-Pape in the Southern region makes a well-known red wine blend. Grapes used in this area include Grenache, Syrah, Cinsaut and Marsanne. Most of the wine made in the Rhone Valley is classified as "Cote du Rhone" or "Cote du Rhone-Villages".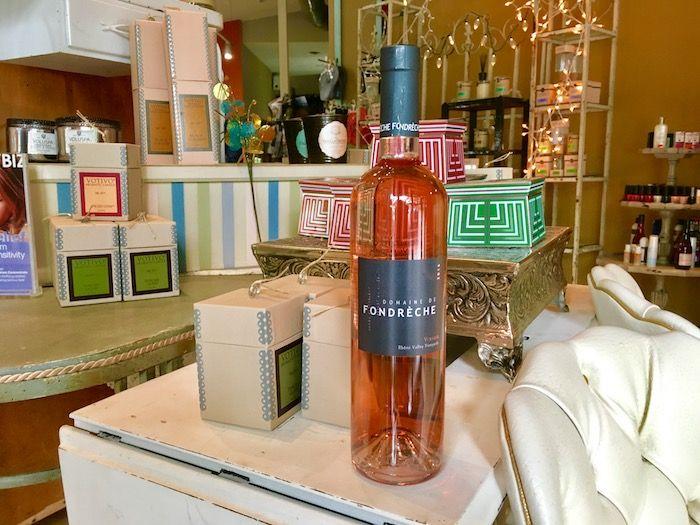 Relaxing with Rhone Valley Wines: One of the best ways to relax and unwind is visiting a salon for a manicure and a pedicure. I love that some nail spas now offer wine while you are having your services done. I decided to take the Rhone Rose with me to my favorite nail salon in Atlanta-Salon 5. Unlike many other nail salons, it is a tranquil and peaceful environment. Between the hand and foot massages and the delicious Domaine de Fondreche, I was definitely living "douceur de vivre". It was actually hard to choose which Rhone Valley wine to bring with me since I was gifted 3 varietals!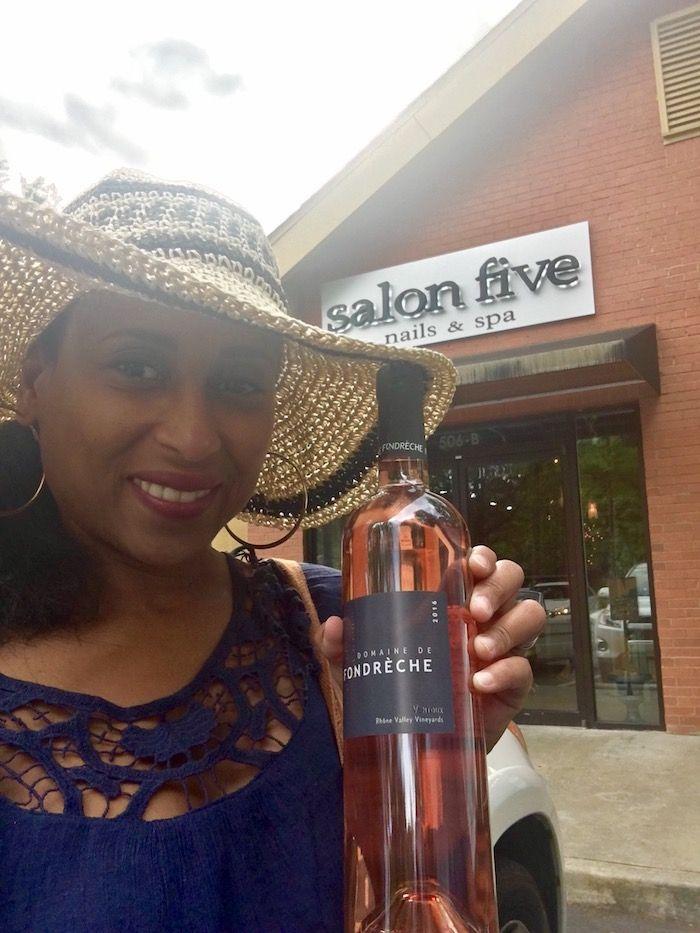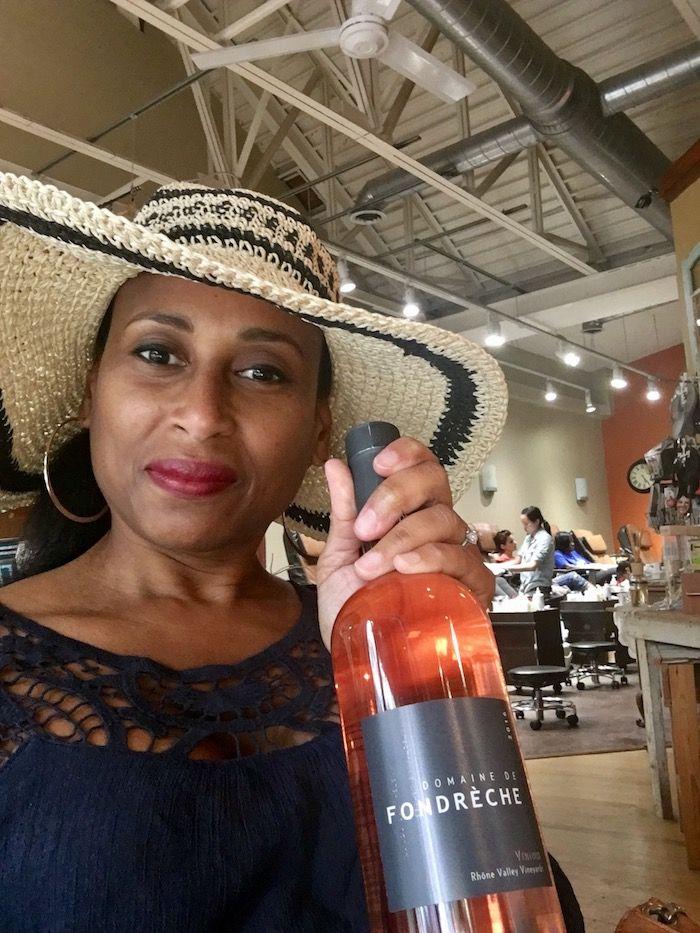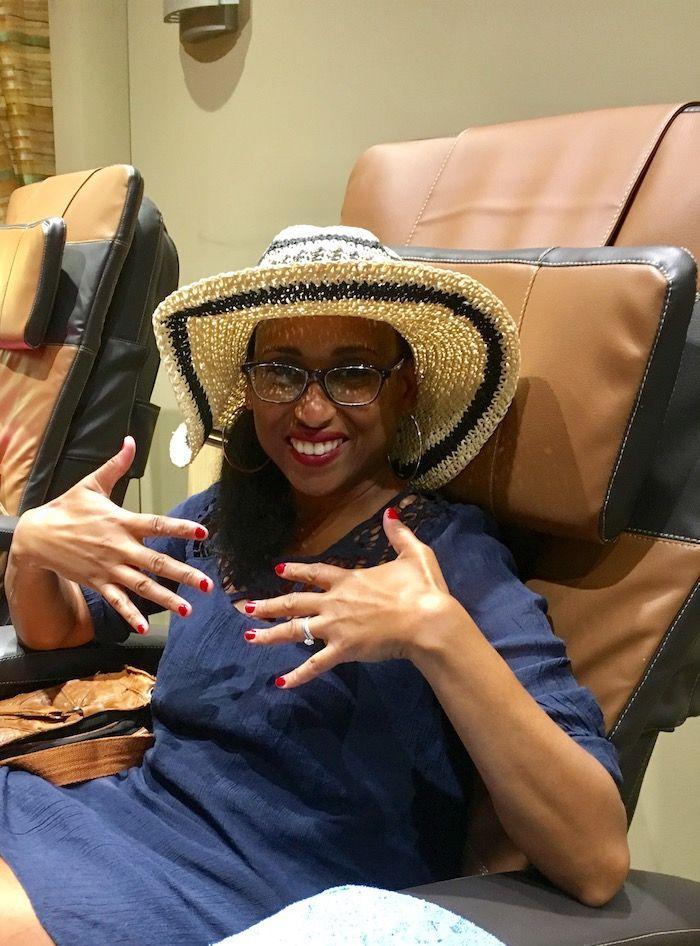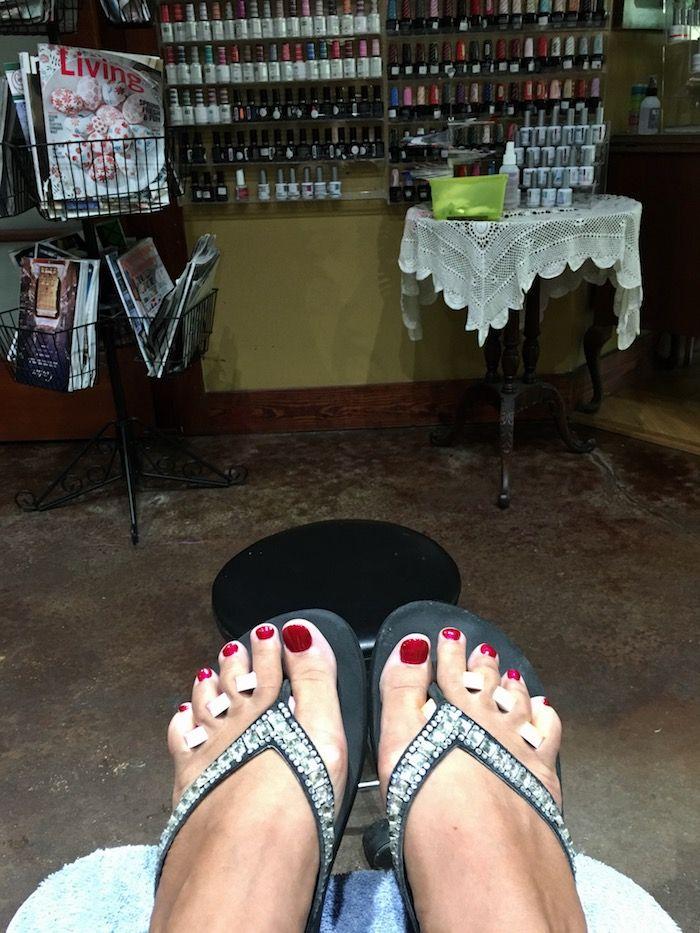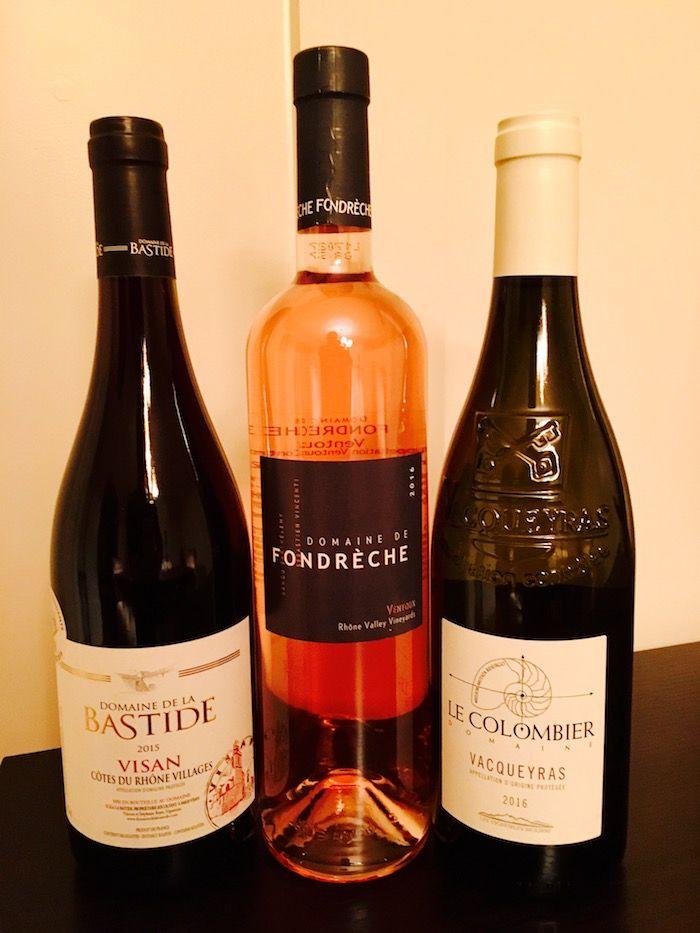 Tasting Notes:
Domaine de Fondreche Rose 2016: This Rose is made in the Ventoux area. A mother and son team run Domaine de Fondreche and Sebastian Vincenti is very passionate about the terroir and how it leads to fantastic wines. The grapes grown in this area come from soil made up of clay, limestone and sand. This wine is made from the direct press method and undergoes cold maceration prior to fermentation. It is fermented in stainless steel tanks and aged for 6 months. It is a light Rose with hints of rosemary and thyme. You can also expect a tinge of strawberry and watermelon. The grapes used are 50% Cinsault, 30% Syrah and 20% Grenache. The retail price is $17
The Domaine De La Bastide hails from the Visan area and is run by couple who are both trained oenologists. With the Cotes du Rhone you can expect scents of red berries with hints of rosemary, thyme and lavender. Ripe berries and hints of black cherry along with pepper and spice will tantalize your palate. It is 50% Grenache, 30% Syrah and 20% Carignan. Retails for $16
Le Columbier Vacqueyras Blanc 2016: The Mourre family has been making wine in the Vacqueyras area since 1962. They now produce about 18000 cases of wine per year. The grapes for this white wine are grown in sand-stone and limestone soils which I find fascinating. The wine is aged in stainless steel. Expect green almond, white peach and chamomile notes and a long mineral finish. It is 40% Viognier, 30% Marsanne and 30% Grenache. Retails for $20
I am sure after reading this you are ready to Relax with Rhone Valley Wines! Have you had any of these wines? If so share your thoughts with us below.
For more information please visit their website.
Although I was given samples of Rhone Valley Wines and a complimentary mani/pedi in exchange for this post, all opinions expressed are my own.