In October I attended a very special "Sunday Funday" with a few friends at The Whitley Hotel in Atlanta. For those of you who follow my blog and social media, you are probably aware of my previous coverage of  The Whitley Hotel in Atlanta. I had the pleasure of attending the grand opening of their restaurant Trade Root. In June I also attended their luxury spa debut. Both events were fabulous.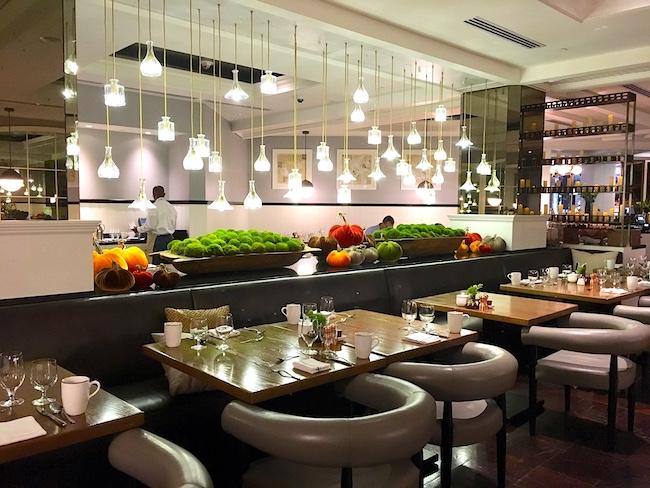 October was Breast Cancer Awareness month. I try to do something every year to honor my Mother who passed away from breast cancer in 2011. I have written about her love for travel and being my travel inspiration. This year I received shocking news that two friends in my age group were diagnosed with breast cancer. As a physician I realize the importance of self-breast exams and regular mammograms. Thank goodness my friends got diagnosed early and treatment to a cure was possible.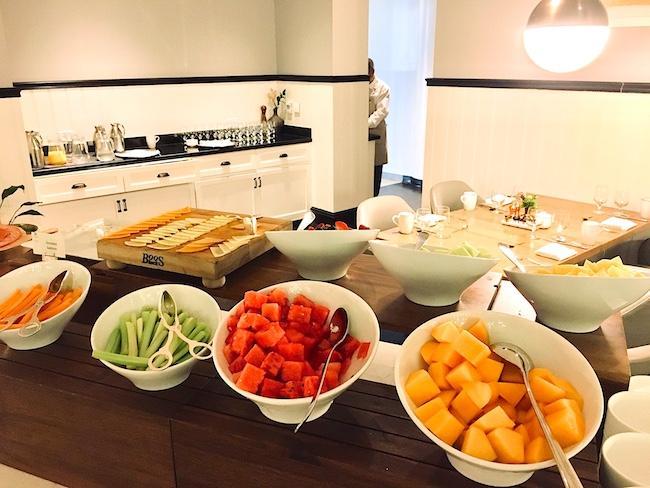 While scrolling through social media, I noticed that The Whitley Hotel in Atlanta was acknowledging Breast Cancer Awareness month. There were pink ribbons on a tree to honor those affected by the disease as well as special spa treatments. Around that time, I also noticed TravelZoo specials for massages and brunch for 2 in Trade Root restaurant. I decided The Whitely Hotel was the perfect place for a Sunday Funday to honor those affected by breast cancer.
We started off with brunch at Trade Root restaurant. Brunch is offered every Saturday and Sunday. On Saturdays there is live music. Our server explained the concept. There were several buffet stations including fresh fruit, a hot food area, omelet and carving stations and delicious assortments of desserts.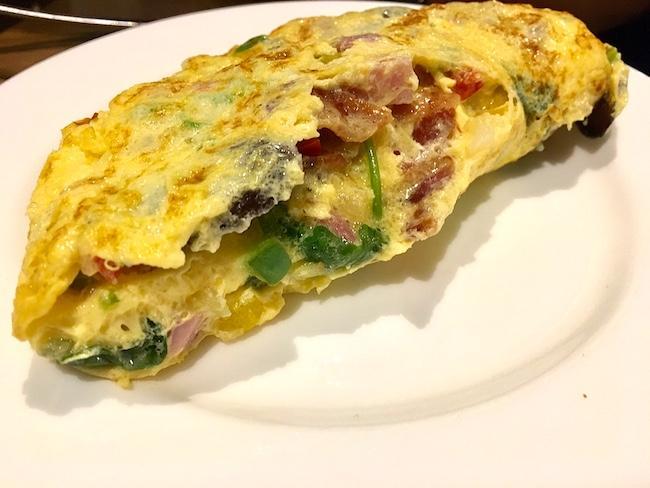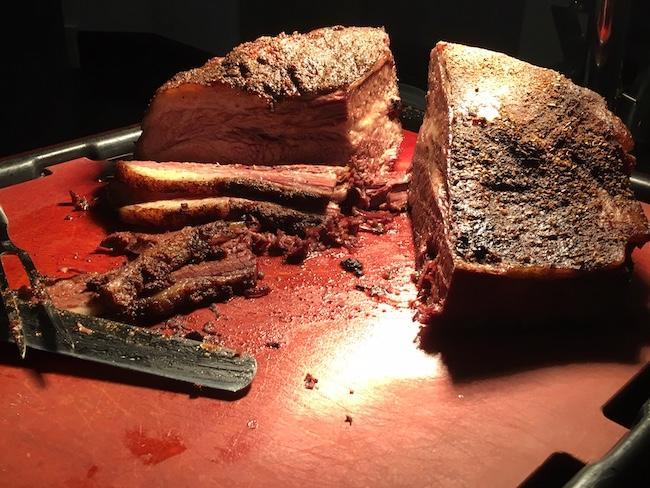 What is unique about the brunch at Trade Root restaurant is that they also have a menu of items to choose from. You can pick an unlimited amount of items and they are all included in the price. These food items are tapas style. I think we ended up getting all of them except for 1 lol. We particularly enjoyed the crab cakes, shrimp and grits, grilled salmon and eggs Benedict. In fact, all the brunch items were delicious. At the end of our meal we were treated to a beautiful pink ribbon display of desserts! Macarons, cheesecake, fruits and other sweets. It was almost too beautiful to eat but we did 🙂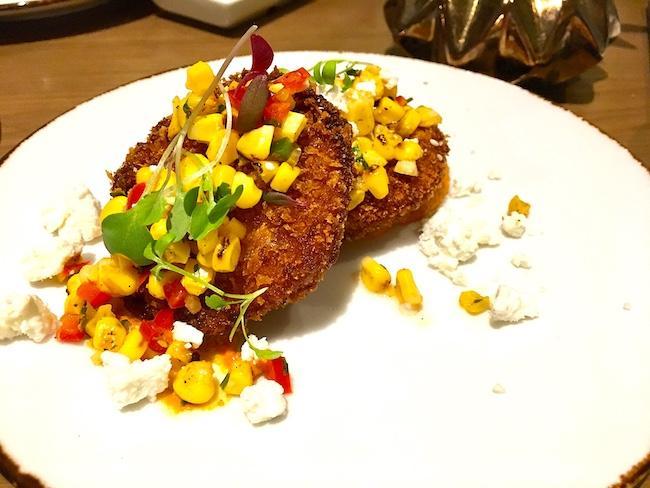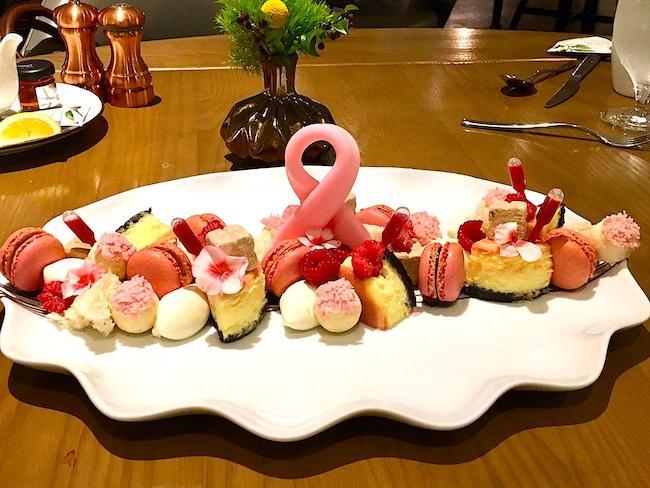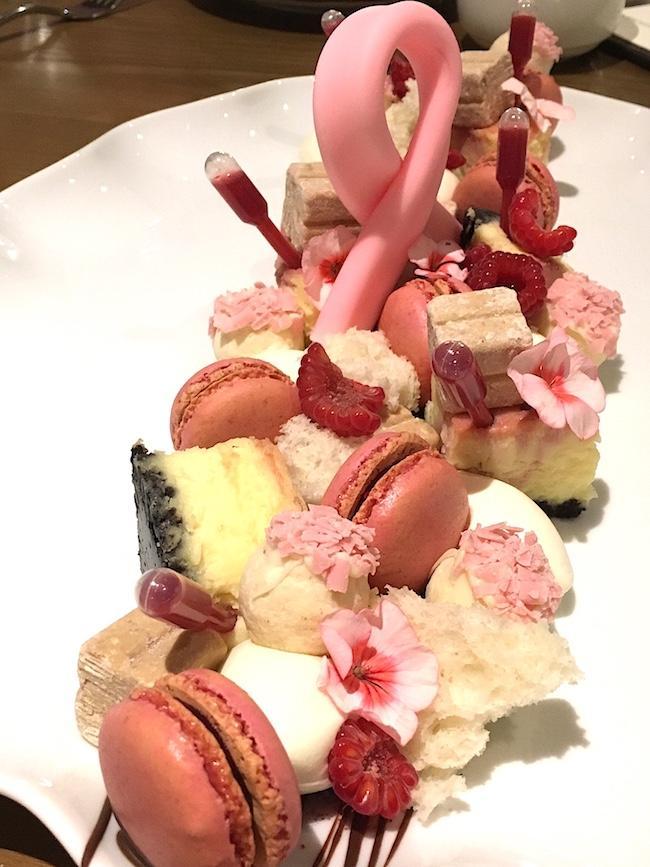 After brunch we headed upstairs to The Whitley Spa & Wellness area. After check-in we were offered glasses of champagne. Most of us received 50 minutes massages with the TravelZoo voucher. However, one of my friends did the 80 minute "Spiced Passion Fruit Cake Body Collection". It includes a body polish, a massage and a honey heel glaze foot massage. I will definitely have to return for one of these signature treatments. I was hoping to do the breast cancer awareness pink pedicure but there wasn't enough time. I suggest checking their website often for specials.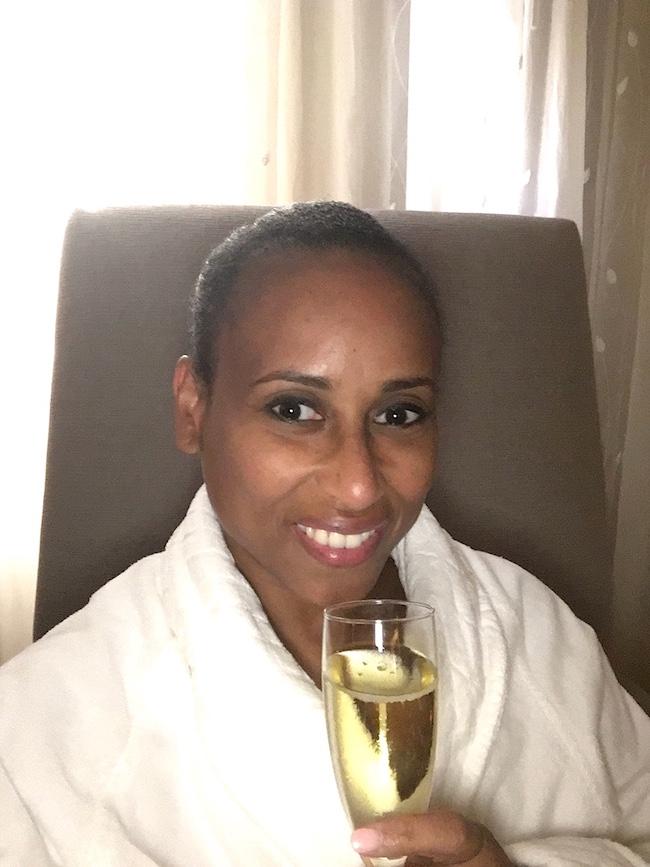 As you can see, if you are looking for a fabulous Sunday Funday in Atlanta, the Whitley Hotel is the place to be! Have you been to The Whitely Hotel in Atlanta? How about Trade Root restaurant? Please share your thoughts with us below.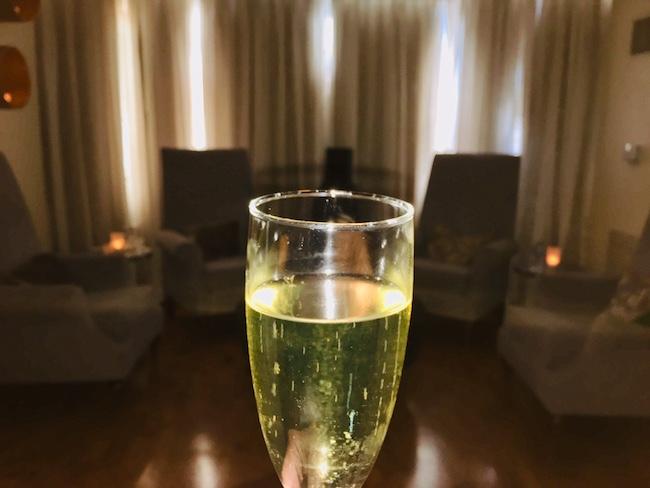 Although we received complimentary items from The Whitley Hotel, this blog post is not sponsored and all opinions expressed in this post are my own.