Do you love wine but have no idea which ones to buy? Do you love wine and would like to learn more about the wine making process? Do you love wine but are stuck drinking only two varieties and would like to add more to your rotation? Do you love wine but don't have the time to shop around a store to purchase it? Do you love California wines but aren't able to travel to California wine country? Do you love wine and like supporting small owned businesses? If your answer to any of the above is yes then a membership with The California Wine Club is for you!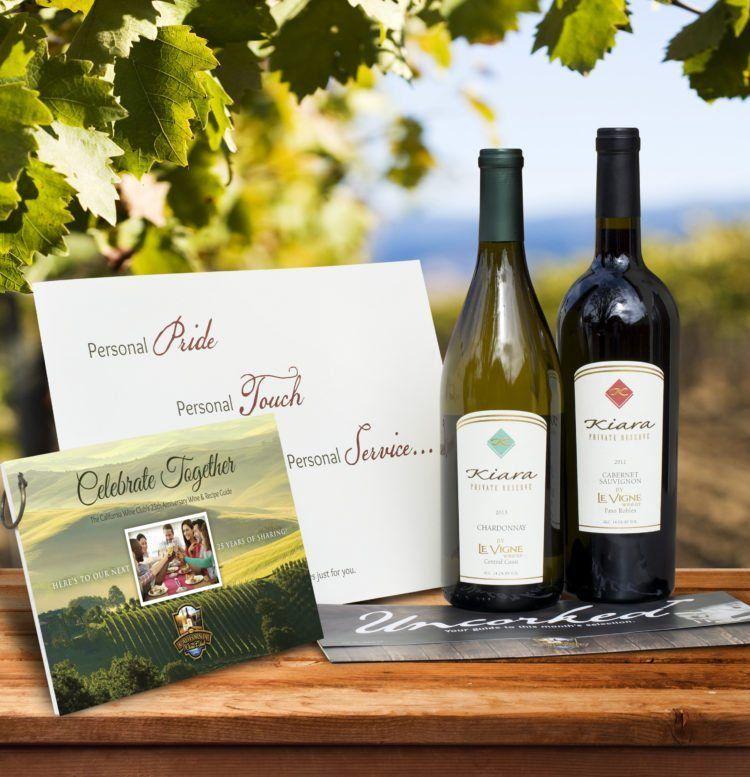 The California Wine Club-The History:
The California Wine Club is celebrating 25 years in business! The California Wine Club was founded by Bruce and Pam Boring. Bruce and Pam travel through California wine country seeking and tasting wines from tiny artisan wineries. Through the wine club they bring to you their best discoveries. What is the philosophy behind The California Wine Club? Bruce & Pam started the club based on the idea of one friend recommending a great bottle of wine to another. Why not eliminate the guesswork and time it takes to sort through different wine labels to figure out which ones are the best. With The California Wine Club you have experts in the field selecting and delivering delicious wines to you at an affordable price. In terms of supporting small businesses, Bruce and Pam state that there are thousands of small family wineries making wine in such small amounts that they could not be found in stores. Through The California Wine Club these artisans are able to introduce their wines to consumers everywhere! Bruce and Pam visit these wineries and bring the wine and experience to you every month in beautiful and informative packaging.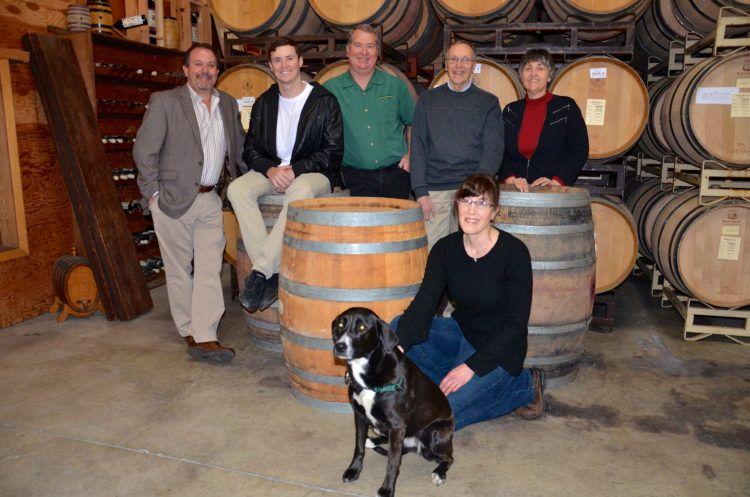 The California Wine Club-Wine Selection:
So let me tell you a bit more about the wine offered by The California Wine Club. The wineries that are selected are small, family wineries that handcraft the best wines California has to offer. These award winning wines are not mass-produced but instead handcrafted in limited quantities. Therefore, it will be hard to find many of these wines in stores around the country. Included in the beautiful packaging sent each month is a pamphlet called "Uncorked: your guide to this month's selection".  In this guide you are introduced to the family of the winery and given the story behind each wine. The detailed information provided by The California Wine Club in "Uncorked" includes the tasting notes of the wine, the appellation area, the points and awards, the final blend percentages and even wine pairing information. As you will notice there is also pricing information which shows a great discount of 50% in reordering the wine from The California Wine Club vs. the retail price.
The California Wine Club-Membership:
Here are some of the other perks of membership to The California Wine Club. 1) It is convenient-your wine can be delivered to your home or office. 2) Be an ambassador-Recommended The California Wine Club to friends and when they join you will receive a $100 credit. 3) Get exclusive offers via email after signing up at www.cawineclub.com 4) If you do not love the wine The California Wine Club will replace it without you having to send it back! 5) Enjoy VIP winery tours when visiting California wine country. 6) The California Wine Club has personal wine consultants available to answer all your wine questions.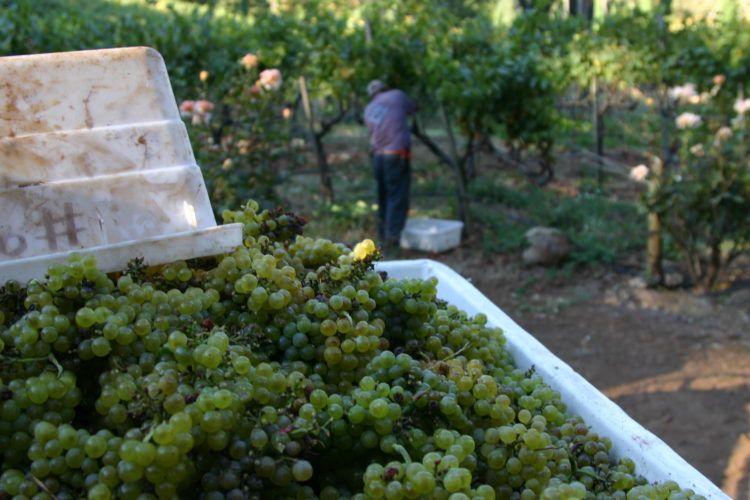 Here are some quotes describing The California Wine Club. From Food & Wine Magazine "One of the most reliable wine clubs..featuring very distinctive choices." From Bon Appetit Magazine " The California Wine Club is your exclusive source for hard-to-find wines."
So what is the cost of membership? There are five club levels to choose from. The Premier Series, which is the most popular club, starts at $39.95. The International series with wines from all over the world starts at $71. Enjoy wines from the Pacific Northwest Series for $77. The Signature Series, which includes California's highest rated wines, start at $124. And for those looking for an extra special wine experience, try the Aged Cabernet Series featuring Napa Valley's most prestigious collections for $219. All prices are monthly and include 2 bottles of wine. You can look forward to wine from a different winery every month! Another perk with The California Wine Club is that if you love certain wines you can reorder by mixing and matching different ones to make up your own case!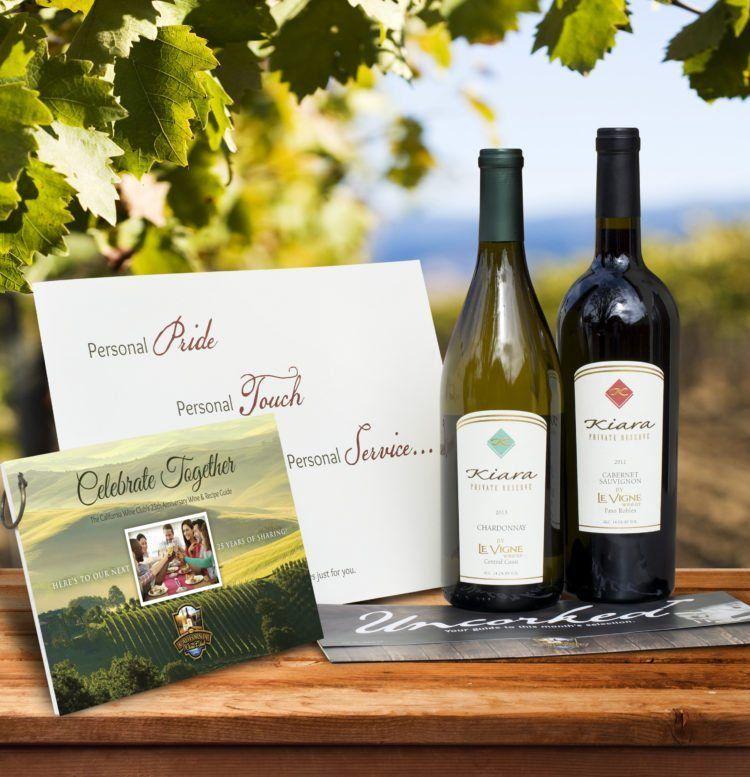 The California Wine Club-2015 Wines & Packaging:
Some of the small artisan wines to look forward to in 2015 include Le Vigne Winery in Paso Robles, Robledo Family Winery in Sonoma Valley, Sunstone Winery in Santa Barbara and Canard Vineyard in Napa Valley. For April I received 2 bottles of wine from the Premier Series. There was 1 bottle of Campus Oaks 2011 Old Vine Zinfandel and 1 bottle of Campus Oaks Pinot Grigio. The Old Vine Zinfandel was a gold medal winner in the California State Fair and is the most popular wine The California Wine Club has ever featured. I understand why! From the first scent of the dark fruit aromas followed by the hint on the palate of vanilla, this wine is definitely a winner! Both wines are from the Gnekow Family Winery which is located in Collegeville California in Northern California.
Along with the wine and the "uncorked" winery information, April's package included a large handout on Oak Barrels and how they are used in the wine making process. There was also a packet of wildflower seeds in celebration of spring and The California Wine Club's 25th Anniversary Wine & Recipe Guide!
So what is my recommendation?  Join the California Wine Club, look forward to your shipment every month, pour yourself a glass of wine, read about the rich history of each winery and be transported to California wine country or even France, Argentina or South Africa if you choose the International Club!
Please be sure to visit The California Wine Club website for more information.
Although I received complimentary wine from The California Wine Club all opinions expressed in this post are my own.
N.S.W.