Have you been wondering what the Top Travel Apps are for 2015? Are you looking for travel products that will make your vacation easier and more comfortable? If so this post is for you! I have asked Holly of Holly Dayz Travel to share some of her favorite travel apps & products with us. Holly has on ongoing series called "App of the Month" in which she discusses a large variety of top travel apps. After Holly's segment I have listed some of my new favorite travel products. So, here are 6 top travel apps & products you must check out!
From Holly:
There are so many amazing products and top travel apps for travelers it can be overwhelming! Here are 2 great apps and a product that are great for travelers.
1) Travel App-Hotel Tonight:
Taking spontaneous trips, switching hotels because you didn't care for the original, or even looking for a quick getaway Hotel Tonight is definitely a must have app. Hotel Tonight is a free app that allows you not only to book a hotel for the night, but up to 7 days in advanced. A good value will always be found since hotels compete to be on Hotel Tonight.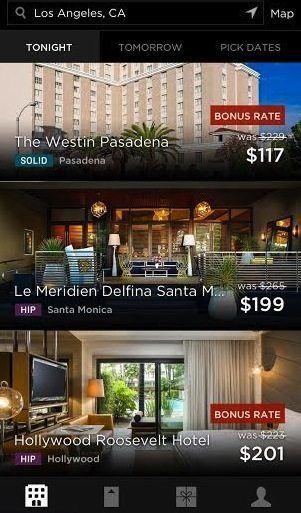 The value for these hotel rooms are truly amazing! During the Mayweather Pacqiuao fight, hotel rooms were going from $600 and up in Las Vegas. Out of curiosity I took a look to see the rates on the Hotel Tonight app and they were so much more affordable I was in shock-especially for an event of that magnitude. There is a great rating system and a lot of detail to help you choose the hotel for you. It is also Apple Watch compatible. Download the app if you haven't already to start saving on your next hotel: https://txt.htltn.com/l/4ipVlNE0vS
2) Travel App-HeyLets: 
In a world of reviews, it can become hard to decide where to go and what to do when traveling. HeyLets has made this process better. When you download the app you are considered an influencer. For places that you go and that you like, you take a picture and upload it with a description. On this app you can only leave positive reviews. Leaving positive reviews allows others to go and have many amazing experiences.
One amazing feature this free app has is that when you see a place you would like to go or some amazing foods that you would like to try, you can Wishlist it. When you are in the vicinity of the place you wish-listed, the app will alert you. So, even if you forgot that you wanted to try a certain place and you were close by, it will remind you. The app also informs you of other places near by that are recommended, and more. It is a great app to check out. People from all over have some great recommendations and I have certainly added many things to my wishlist that I want to see, eat, and do. Certainly an app everyone should try:  https://hey.li/1EWhQ8n. 
3) Travel Product-Apple Watch: 
The infamous Apple Watch has arrived for some, others are still waiting for it. I was a tad skeptical about it but I am enjoying it. It connects using Bluetooth. The Apple Watch is great for travelers for a number of reasons. For one I don't always have to take out my phone to respond to a text or answer the phone. This is great since I can keep my phone in my bag keeping it discreet.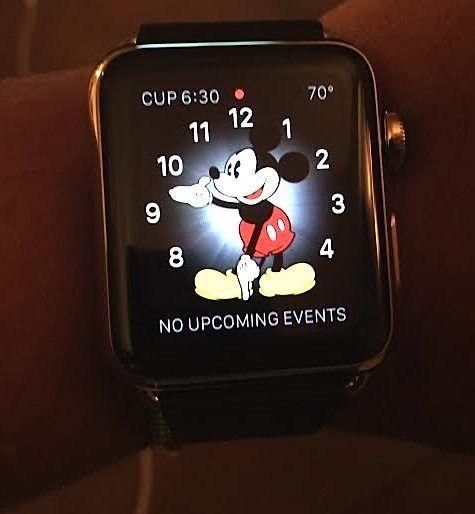 Another great aspect is maps. It gives turn by turn directions right from your wrist and even taps you to remind you to make that turn. Also, many airlines and other travel related companies and top travel apps are making their technology compatible for the watch to make things smoother for users. For those who haven't upgraded to the iPhone 6 or just don't want pull money out often, you are in luck! Apple pay can be easily used from your watch from tons of locations including Walt Disney World! It also works at many clothing stores, food establishments, and more. Very soon Marriott and Renaissance Hotels will be accepting Apple Pay as well.
The Apple Watch can also be used for keyless entry for certain hotels or to even check in once you enter the lobby without ever stopping at the front desk! American Airlines is allowing passengers to check in and more from their watch. I am pretty sure there will be much more innovative things companies will introduce to enhance a travelers experience. The price ranges from $350-$12,000! For more information visit the apple watch
website
.
From Nadeen:
4) Travel product-Downy Wrinkle Releaser Plus:
If you are like me you probably dislike ironing while on vacation. While traveling clothes easily get wrinkled in carry on bags and luggage. Also, many places including international hotels and cruise ship rooms do not come equipped with irons. If you are looking for a way to smooth out those wrinkles without ironing or even if you have a iron-purchase the Downy Wrinkle Releaser Plus! It comes in a variety of sizes including large family sizes and a small travel size. It works to reduce wrinkles as well as static cling and eliminates odors! So how does it work? Spray your clothes with Downy Wrinkle Releaser Plus, tug out any visible wrinkles, smooth the fabric, allow your garment to dry and be wrinkle, static and odor free in less than five minutes! For those who still want to iron, it serves as a better ironing aid than water without the residue of starch. Downy Wrinkle Releaser Plus is sold at Walmart, Target, Walgreens, Kroger, Publix and many other grocery, drug, and mass retailers. Downy Wrinkle Releaser Plus is sold in a 1-liter bottle for $6.99 and a 500 mL bottle for $4.19. It is also available in a travel-friendly 3-ounce size for $1.99. For more information visit 
www.downywrinklereleaserplus.com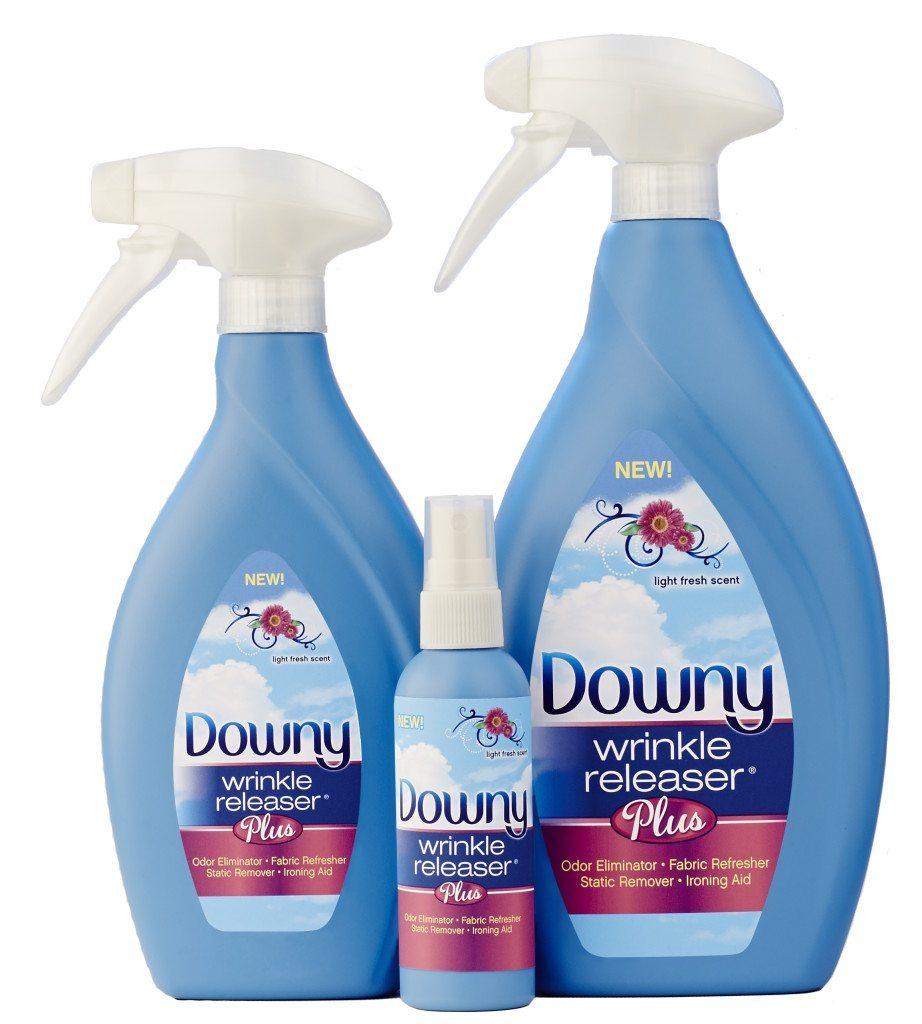 5) Travel Product-First Class Travel Iron: 
Rowenta has several compact travel products and is a leading manufacturer of high performance steam irons and garment steamers. The First Class Travel Iron is one such product. It is $50 and only takes up the size of a small shoe! How many times have you thought about packing an iron but due to size you took it out of your luggage? Problem solved!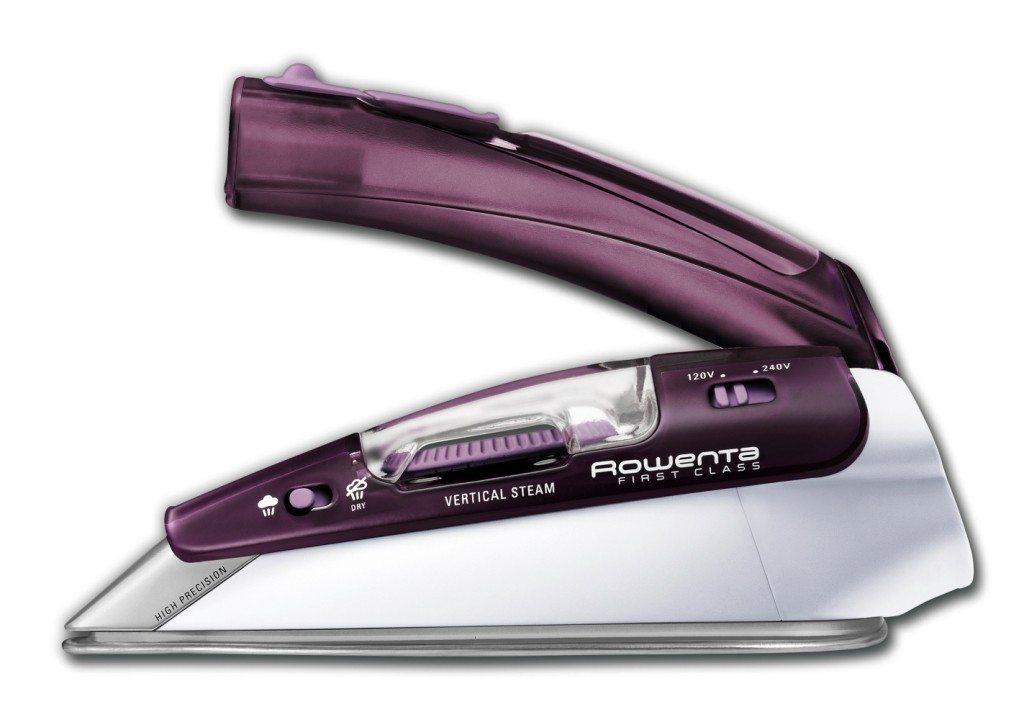 Features of The First Class Travel Iron include:
Compact Size – 1.65 lbs and folds in 7.8 in
Doubles as a garment steamer
Ideal for last minute touch ups and wrinkle release
Travel Pouch for easy storage or travel
In order to purchase this amazing travel iron visit Bed Bath & Beyond!
6) Travel Product- Skinnies By Snoozies: 
Do you recall in my "Whats In my Travel Bag" post I mentioned that I never leave home without a pair of socks? The reason for this is COLD airplanes! Well now I do not have to worry about packing bulky or old unmatched socks and pulling those out while on an airplane or even a train or bus. Snoozies are fashionable, cute & colorful. They have a comfy fluffy interior and come in classic and skinnies to be worn in warmer weather. Not only are they good for air, train or bus travel but they are also great for while you are lounging around a hotel room or resort. Each pair of snoozies can easily be popped in the wash and dryer for easy care. Priced at $10-$14.99.  Snoozies are available at fine gift retailers and Hallmark stores throughout the nation. Visit their website for more information.
I hope you have enjoyed our lists of Top Travel Apps & Products! Thanks to Holly from Holly Dayz travel for contributing to this informative and fun post! I plan to feature more top travel apps and products in the future so stay tuned! What is your favorite travel travel app or product? Share you thoughts in the comments below.
Although I received complimentary gifts of Downy Wrinkle Releaser Plus, The First Class Travel Iron and Skinnies by Snoozies, all opinions expressed in this post are my own. 
N.S.W.
Pin this post for future reference!