Once in a while you come across a story that truly moves you. The story of Truvee wines and the Mcbride sisters is just that. Two sisters raised continents apart come together to make extraordinary wine. This is a story of discovery, family and a passion for wine. This is a story I am pleased to share with all my readers.
Truvee Wines by the McBride sisters is a female black owned wine label hailing from California.  Their story started back in 1999 when they discovered each other's existence. "Truvee" is a French verb which means "to find" which truly reflects the journey of the McBride Sisters.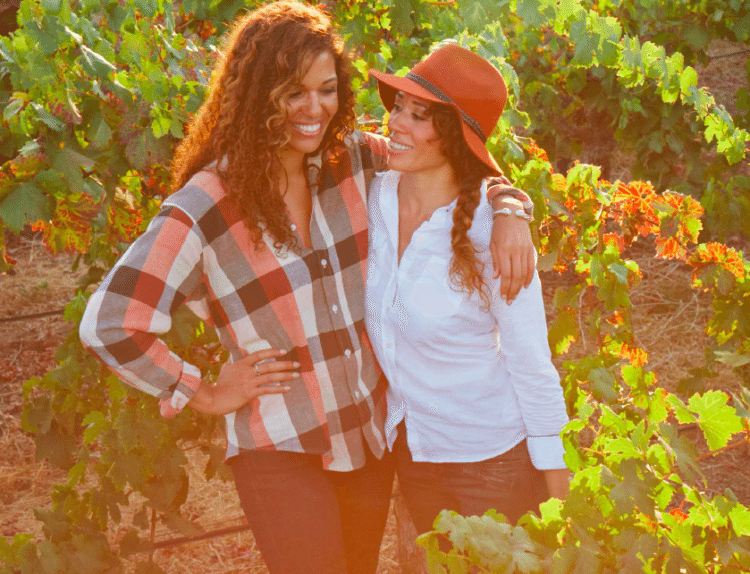 Raised by different mothers but sharing the same father, Robin and Andrea McBride did not know of each other for half of their lives. It was their father's dying wish to connect his two daughters. In 1999 at the ages of 16 and 25 they found each other. Ironically, they both grew up in wine regions-Monterey California and in Marlborough New Zealand. Once reunited, they combined their passion for harvesting grapes and wine making as "negociants".  Traditionally a negociant is a French term for merchants who purchase grapes, bulk wine or juice from small farmers. The negociant then produces, bottles and markets the wine on a larger scale under the negociant's label. Robin and Andrea McBride first created "eco.love" wines from Andrea's home area of Marlborough New Zealand. At the time of its launch, Robin and Andrea were the first African-American sisters to launch a wine company. After ten years of experience in the wine industry they have partnered with Diageo & Estate Wines to create "Truvee Wines".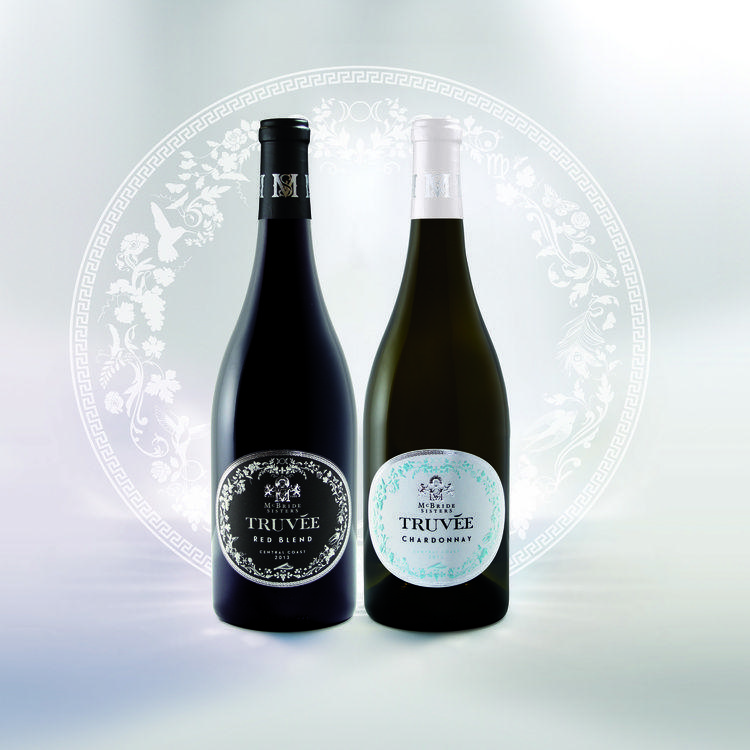 Truvee Wines consists of two Central Coast California wines: A Rhone Style Red Blend and a lightly oaked Chardonnay. The finest grapes were harvested from Central Coast California Vineyards within Chalone, Monterey, Edna Valley, Paso Robles and San Benito American Viticultural Areas. With a mix of old and new world wine making techniques, Truvee wines deliver affordable, quality and sophisticated wines to contemporary wine drinkers everywhere.
So what do Truvee wines taste like? The Red Blend consists of Grenache, Syrah, Merlot and Zinfandel.  Expect aromas of blueberry, blackberry and red cherry notes. On the palate it is full bodied with the fruit flavors mentioned above along with caramel and cocoa influenced by the French Oak barrels. For the Chardonnay expect aromas of pear, green apple, pineapple, honeysuckle and citrus. On the palate expect a clean, crisp wine with flavors of tropical fruit and a hint of vanilla from a light use of French oak. Each bottle of Truvee wine is a shared vision that grew out of two individual stories.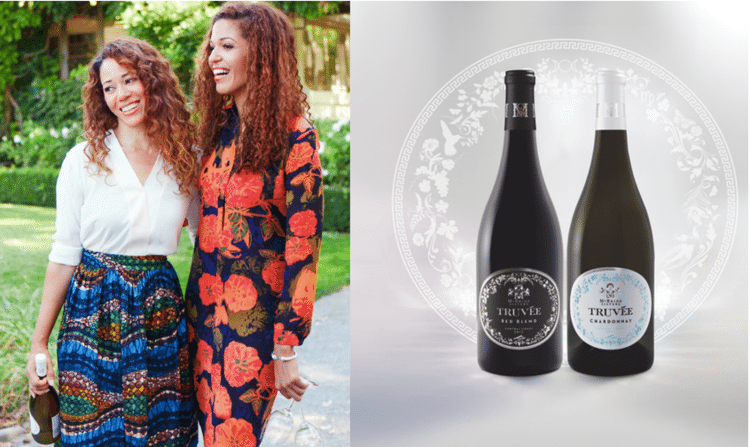 Truvee wines launched in February 2015 and is available nationwide at a cost per bottle of only $15.99. As stated by Robin McBride "Truvee embodies the spirit of our story, while naturally reflecting our signature wine making style. We have created a high-quality wine that is approachable and sophisticated".
Isn't this a remarkable and inspiring story? Not only do I love wine but I love supporting female entrepreneurs and black owned businesses.  With Truvee wines you get to do all three!
To learn more about the McBride sisters and their wines please visit their website. You must be of legal drinking age in your country to enjoy and purchase Truvee wines. To do so please click here.  Have you had Truvee wines? If so, share your thoughts with us!
Although I received a complimentary bottle of Truvee wine, all opinions expressed in this blog post are my own.
N.S.W.