Although Chattanooga is only two hours from Atlanta (and therefore the perfect short Atlanta road trip!), I visited for the first time in July. I remember passing by it on my way to Nashville years ago, so this time on a return trip to Nashville, I decided to spend 24 hours in Chattanooga. It's a perfect USA road trip destination! Have you heard of Ruby Falls or Rock City or Lookout Mountain? They are all located here. After viewing pictures of these locations on Instagram the past few years they have been on my bucket list. It is such a great feeling to strike places off your bucket list! Don't you agree? If you are only spending 24 hours in Chattanooga, here is a quick post to help you get the most of your stay!
Where To Stay in Chattanooga
There are several hotels to choose from, but I chose to stay downtown at The Chattanoogan Hotel. It is in a convenient location at which you can walk to many local attractions. The front desk was pleasant (love that southern hospitality) and very helpful in giving me advice on how to get around.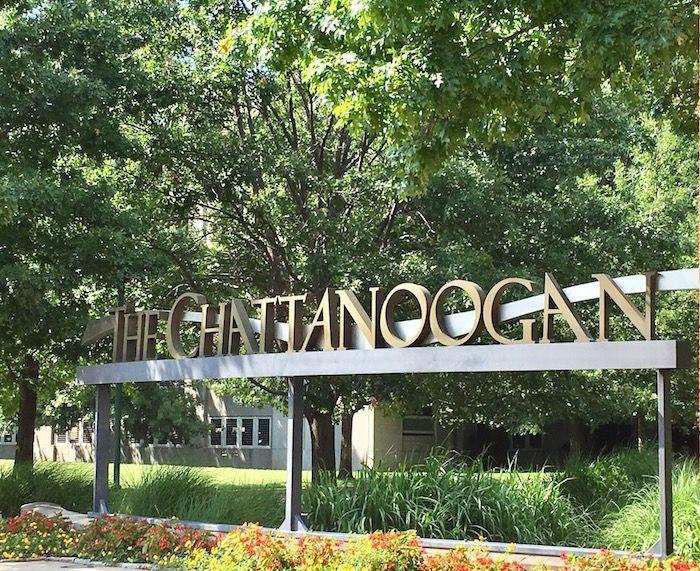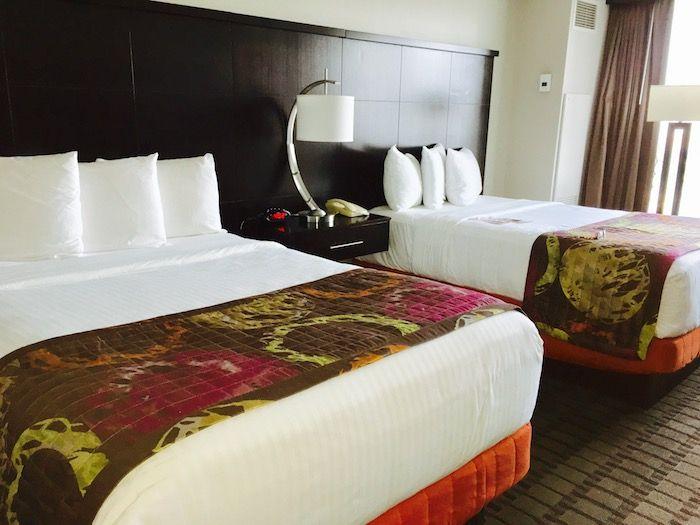 How To Get Around Chattanooga
You can actually walk to most major attractions downtown. But Chattanooga also has an electric shuttle that runs regularly through the downtown area. It is free, runs at night and there are locals and tourists that use the service. I was spending 24 hours in Chattanooga as a solo female traveler so I was very cautious while taking it at night and walking the few blocks back to my hotel. If you are heading to Rock City or Ruby Falls I suggest driving or taking a tour. There is ample parking at both places.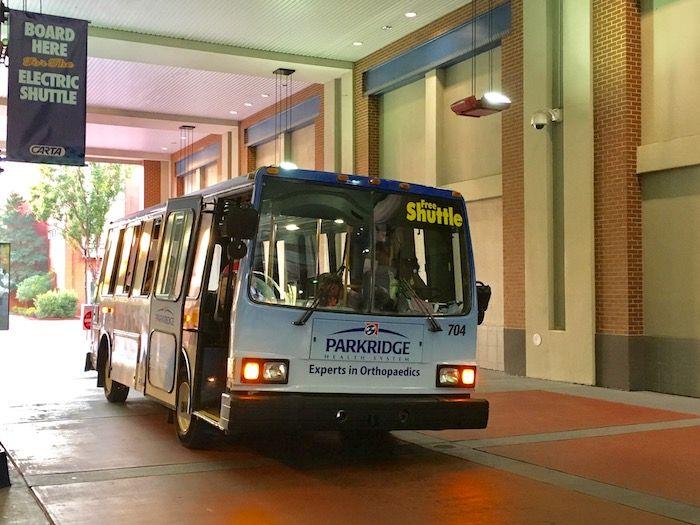 Best Places to Eat in Chattanooga
With so many great restaurants to choose from, it was hard to narrow down my choices with only 24 hours in Chattanooga. Lucky for me my fellow Atlanta food blogger from The Cardigan Kitchen visited this destination recently. She recommended a few restaurants and I was able to make it to 2 of them.
Dinner
Easy Bistro in the downtown area has the distinction of a James Beard Foundation Award nomination for 2016. Chef Erik Niel was a semifinalist for Best Chef: Southeast. I decided to try out cocktails and a few dishes at the stylish bar. I had my first "frose" which is frozen Rose cocktail. It was tasty and refreshing! I also had "salmon collars" for the first time. The salmon was grilled and served with a sweet relish-delicious! If you love pasta and are looking for something vegetarian, try the gnocchi with corn salsa and grilled tomatoes.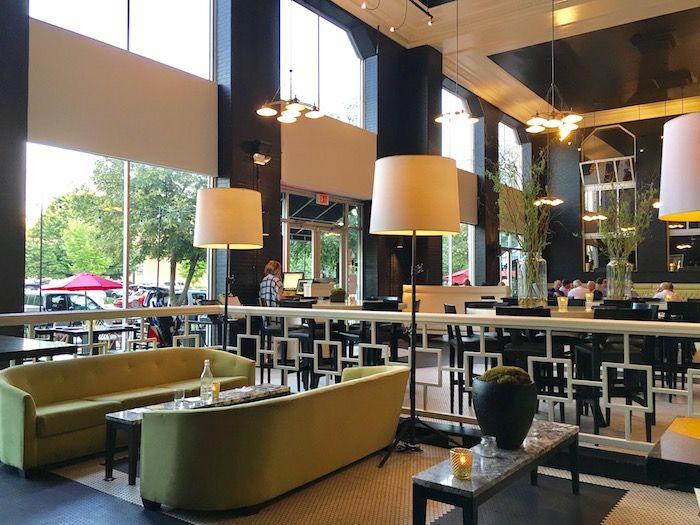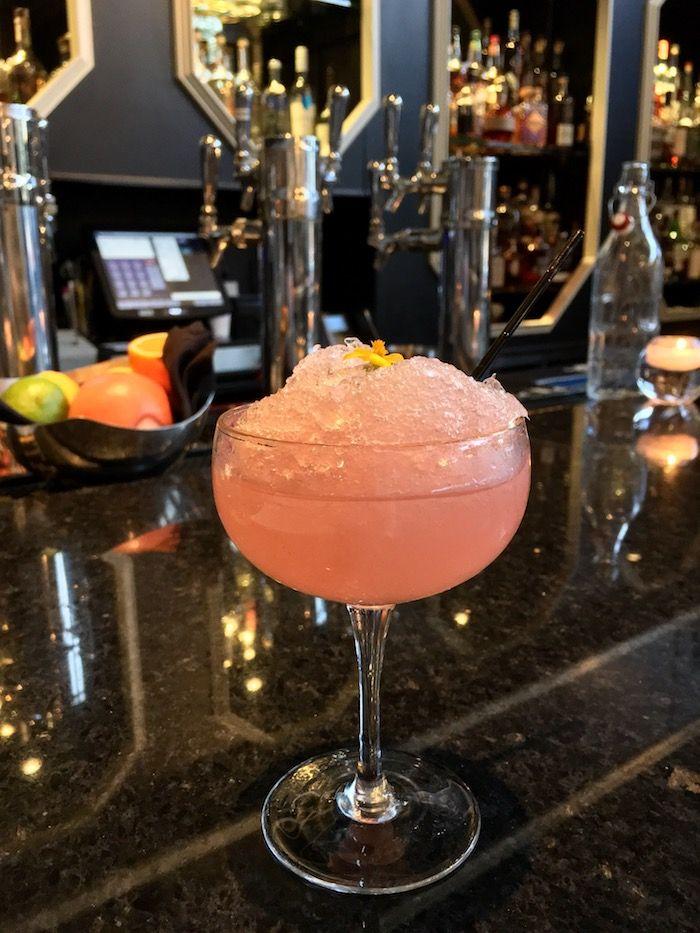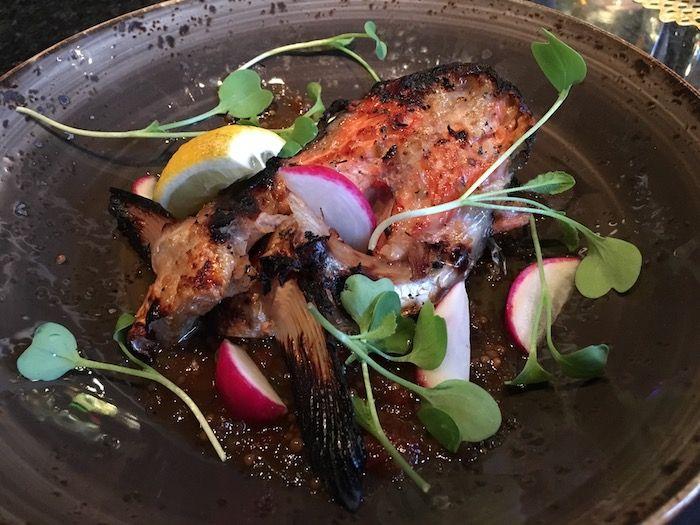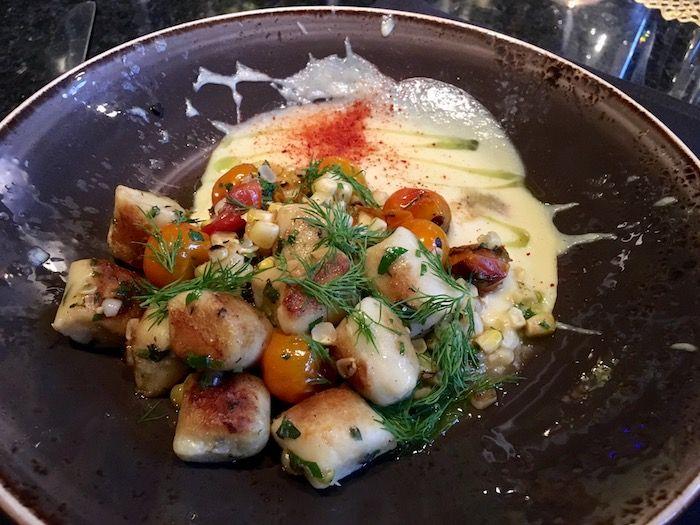 Breakfast
Milk & Honey is located in the North Shore area of Downtown Chattanooga. Their slogan is "Where Hip Meets Historical." The area is located on the Tennessee River across from the aquarium. I actually wished I had more time to explore this area since I noticed several quaint boutiques, art galleries and restaurants. But, I was happy to try out Milk & Honey! Milk & Honey makes gelato, craft coffee and fruit popsicles from scratch daily. There are also breakfast items and baked goods made in-house. The menu will seriously leave you drooling. I decided on the "build your own" breakfast sandwich. I couldn't believe it was only $7.00! I enjoyed Applewood smoked bacon, egg, arugula and white cheddar served on a homemade buttermilk biscuit. This sandwich was huge and scrumptious! There was also fresh fruit and preserves on the side. I was too full for gelato but I will be back 🙂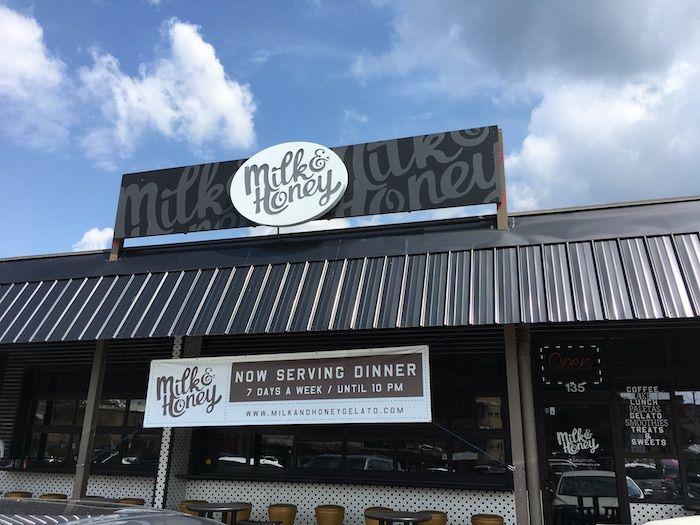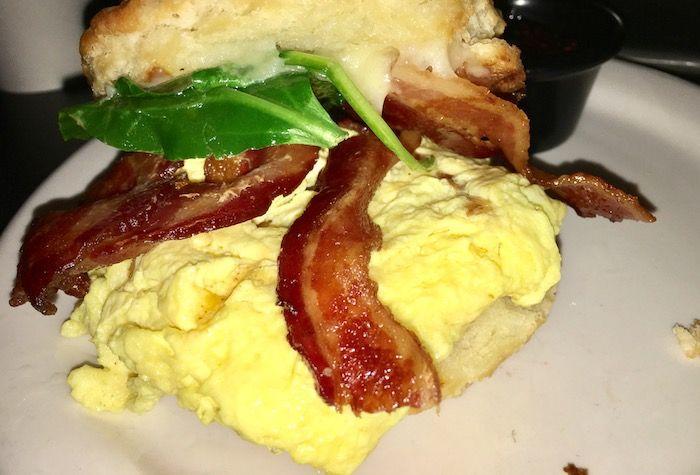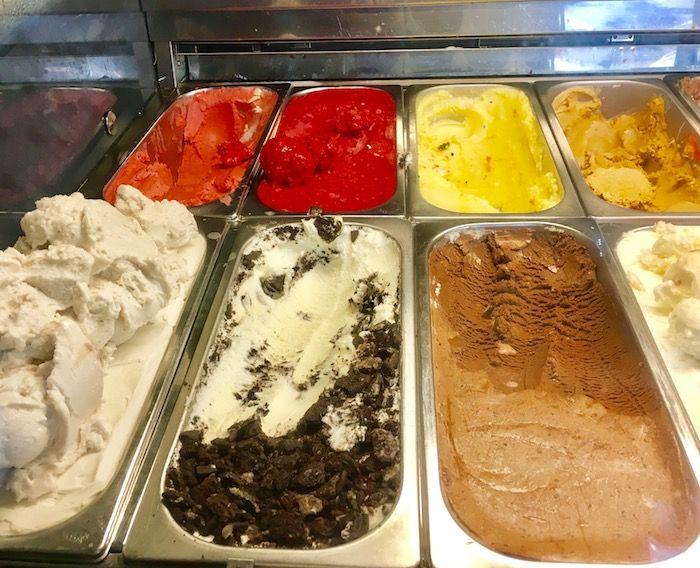 The Best Things To Do in Chattanooga, TN
If you only have 24 hours in Chattanooga then I definitely suggest visiting Rock City and Ruby Falls. I made the mistake of doing both in the same day during the busy and hot summer season. If you are able to break it up and do one on arrival and the other the next day or start your day early, it will make for a more pleasurable experience.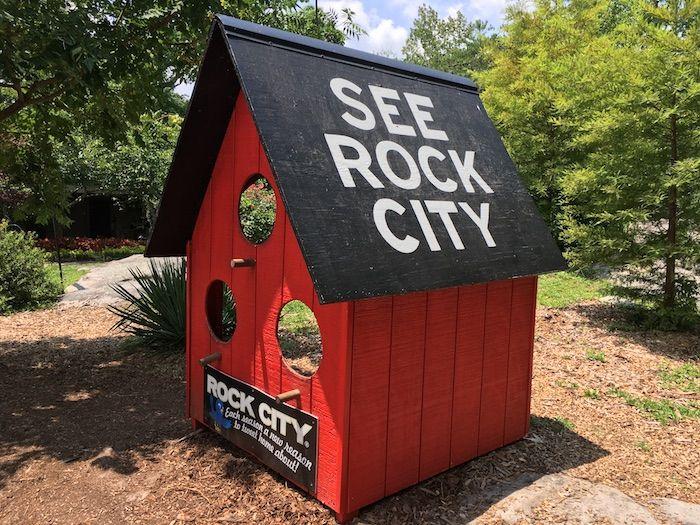 Rock City Gardens & Lookout Mountain
Rock City has a lot to offer. Although I went there to see Lookout Mountain, there were beautiful gardens along the way. Do not expect to enter Rock City and be at Lookout Mountain or the waterfalls below. There is minor hiking and walking through narrow pathways involved. I even walked over a suspension bridge en route.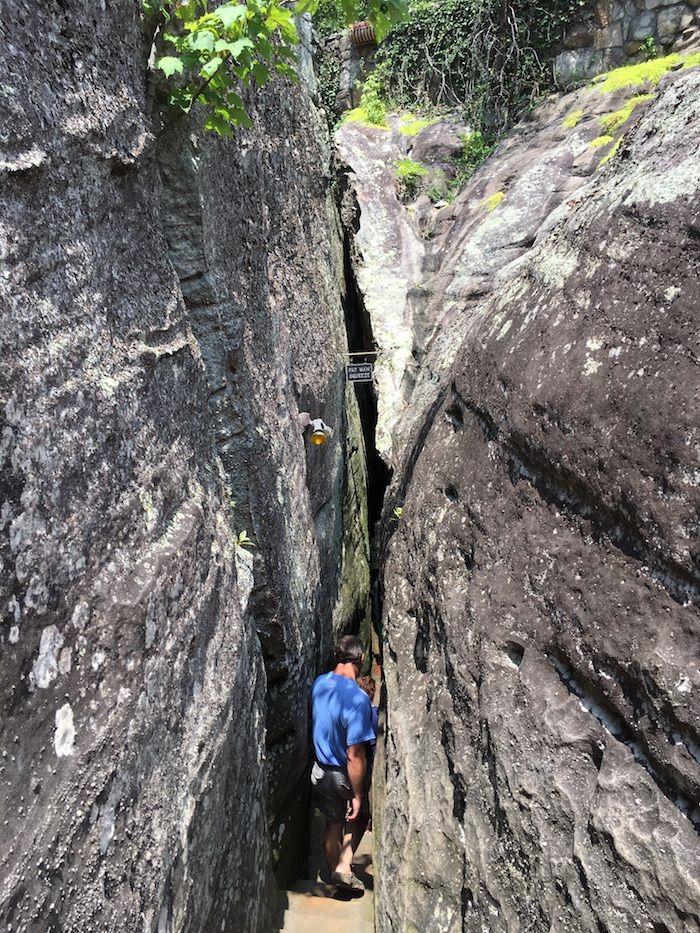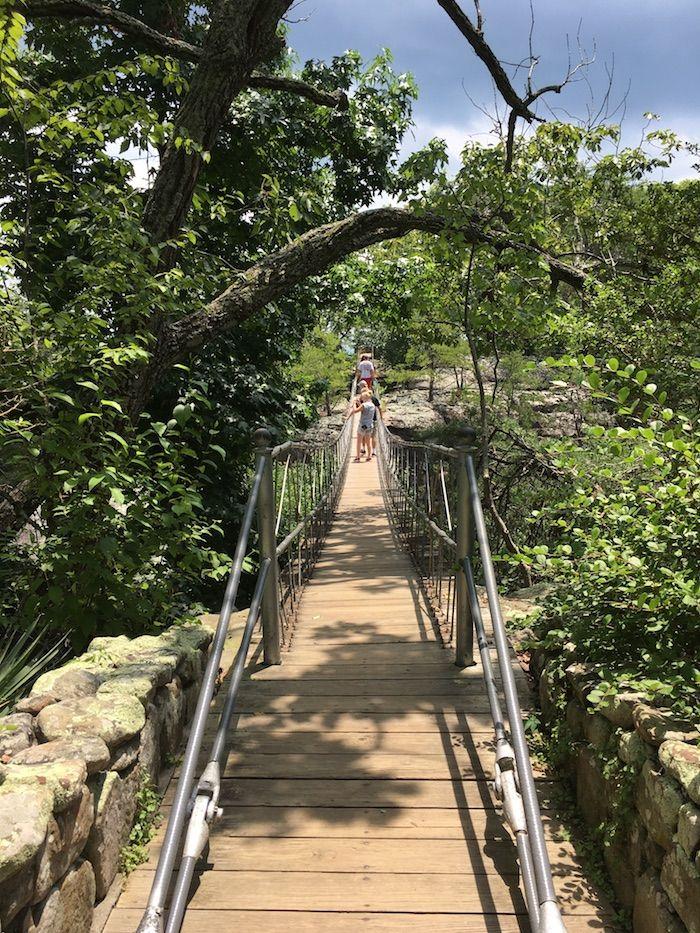 The beauty of Rock City is that you can take your time exploring it on your own. Rock City Gardens and Lookout Mountain with Lovers Leap are stunning! There are several "Lovers Leaps" all over the world. The one in Chattanooga is based on a Native American couple from different tribes. After eloping, the husband Sautee was captured and thrown off the mountain. His bride Nacoochee followed her husband and leaped off the mountain hence "Lover's Leap".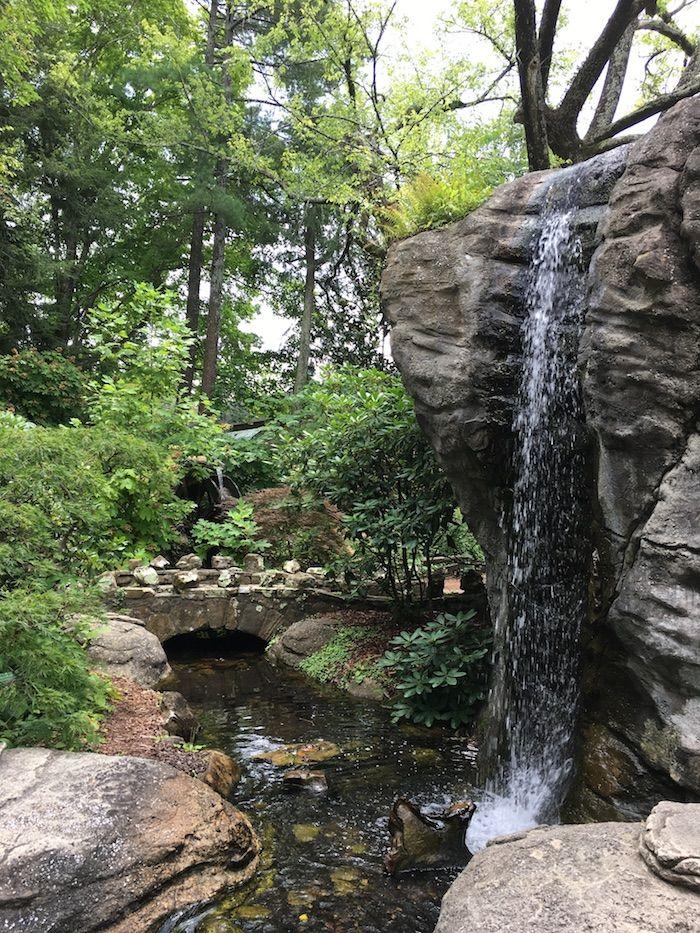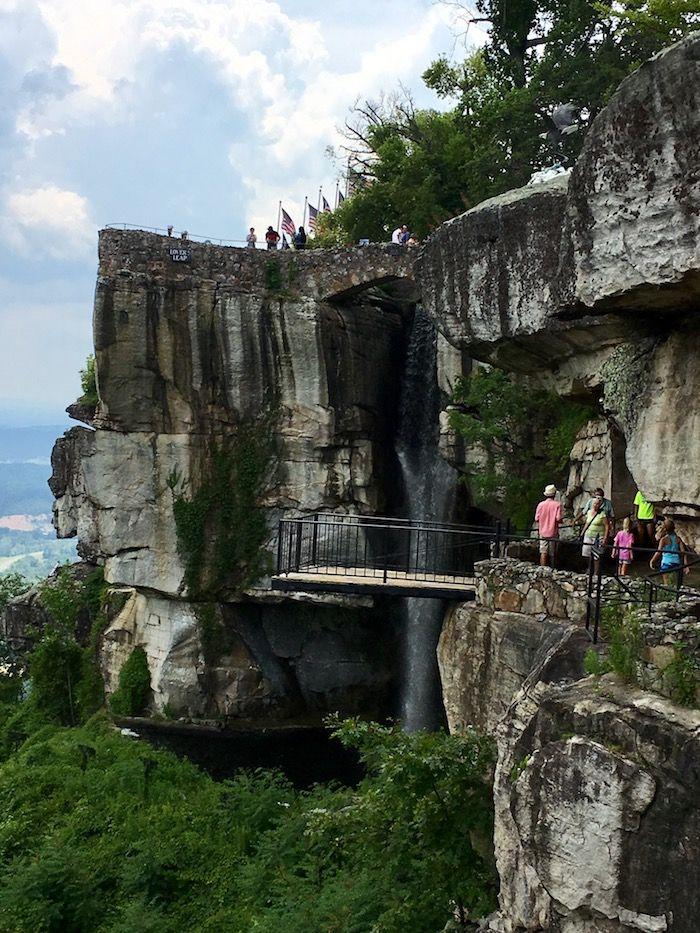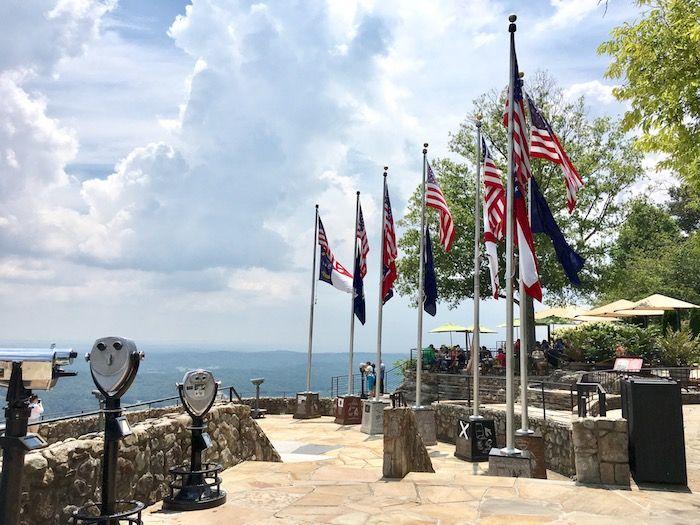 Fairyland Caverns
If you are visiting with children I recommend strolling through the Fairyland Caverns. You can also dine at a restaurant while enjoying gorgeous views at Lookout Mountain. You can actually see the border of 7 states from the top. On your way out be sure to look for the Georgia Winery tasting booth. They offer 5 complimentary tastings and wine slushies for purchase. The perfect treat after all that climbing!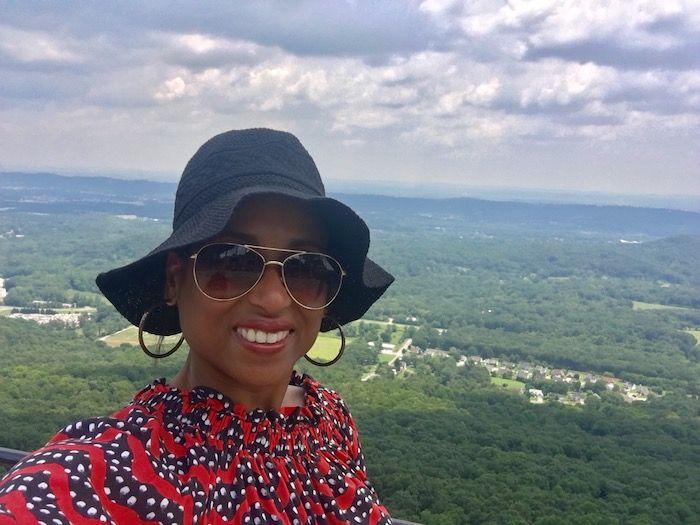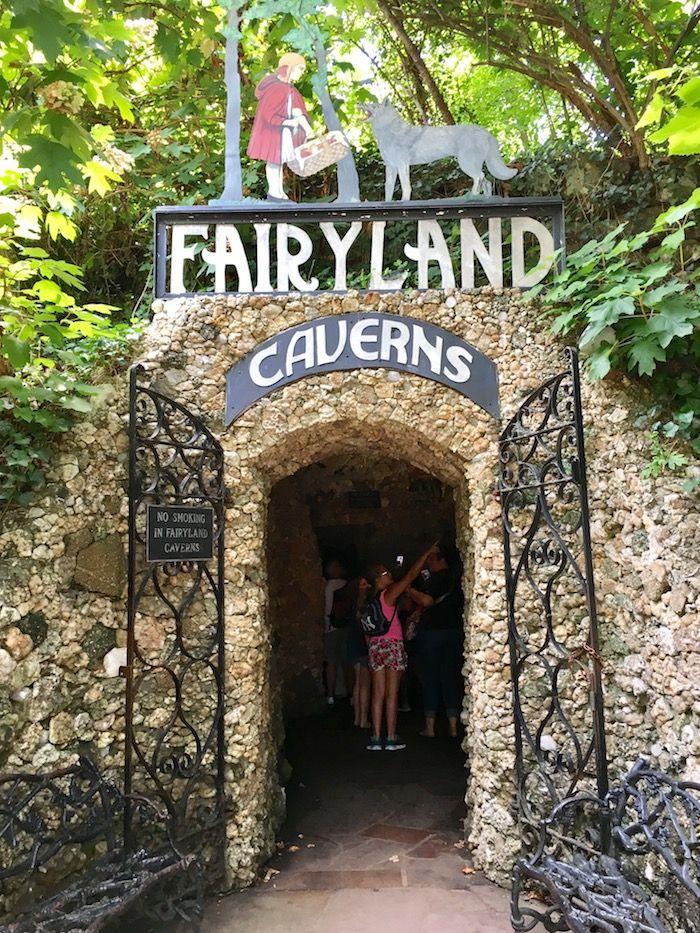 Ruby Falls
After a pleasant afternoon in Rock City I headed over to Ruby Falls which is close by. I was surprised to see the long lines to enter. To save money, at Rock City I purchased a combined ticket for both attractions. Therefore, I was determined to see Ruby Falls that day. After one hour of waiting on line in the hot summer heat, I reached an elevator and an attendant. I was told the tour from that point was an additional 90 minutes! (I almost left!) Groups of about 20 people are taken into the cave and given a guided tour until you reach the falls. There is only one way in and one way out! Along the way to the falls, the tour guide points out the unique formations of stalagmites, columns and stalactites in the cave. You are also treated to video presentations of the history of Ruby Falls. It was actually named after the founder's wife. Leo Lambert discovered the falls in the 1920s and named it after his wife Ruby. When we finally arrived to Ruby Falls I was honestly exhausted. But, it was great to finally check this one off my bucket list. If you are claustrophobic or you are afraid of the dark, this is not the tour for you. If you prefer exploring on your own and do not enjoy organized tours, this is not the tour for you. If you enjoy chasing waterfalls no matter where you are, add this to your list of things to do in Chattanooga on a USA road trip.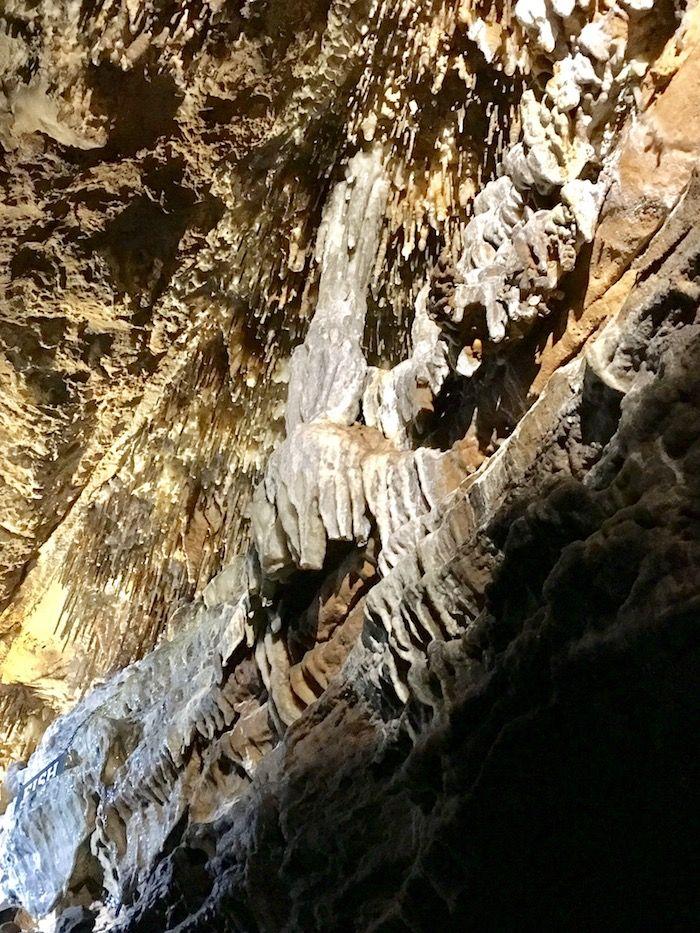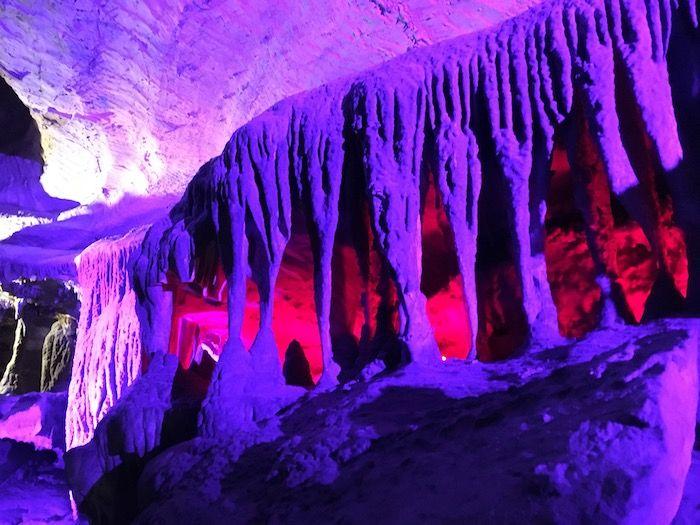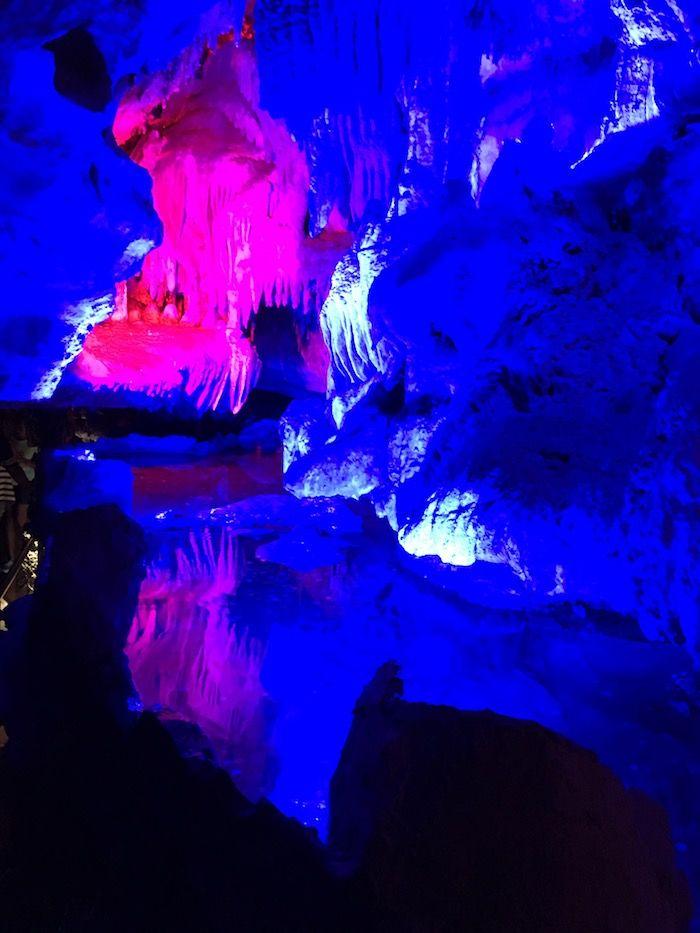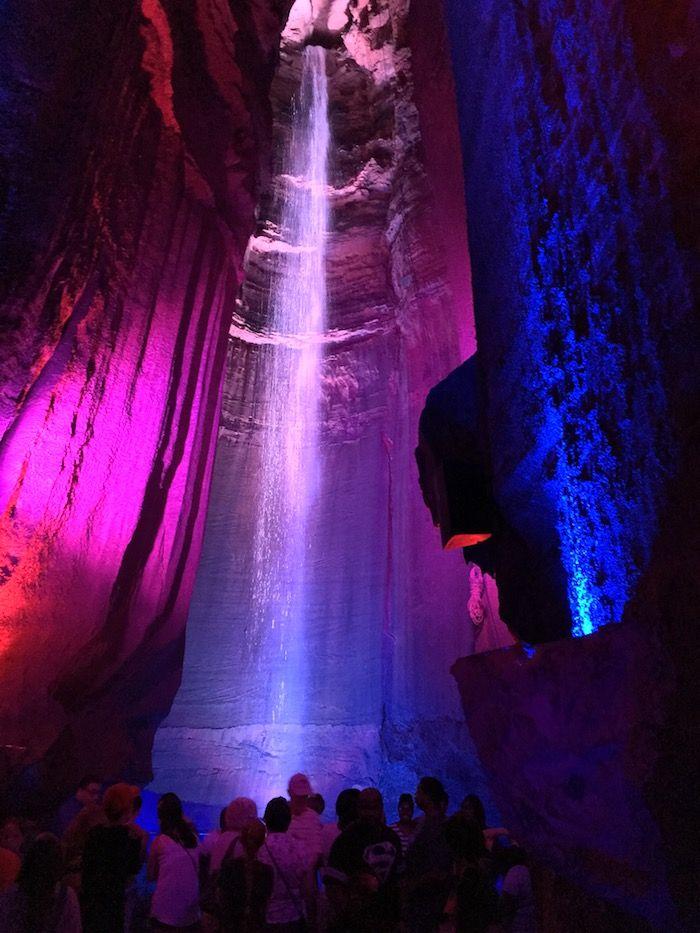 Other things to do in Chattanooga include:
the Tennessee Aquarium
the Chattanooga Choo Choo Hotel
the Tennessee Valley Railroad Museum.
I distinctly recall first hearing about Chattanooga based on "Chattanooga Choo Choo" trains. And do you recall the song "Chattanooga Choo Choo" by the Glenn Miller Orchestra? Foo more information be sure to check out the Chattanooga visitors website.
So what do you think? What are your favorite things to do in Chattanooga? Share your thoughts with us below!
Pin this post for future reference