Housesitting 101! Tips & Advice for Beginners! 
Have you ever considered housesitting for your vacation?  What if I told you that you could stay someplace for absolutely free? One of the main reasons people give for not traveling is that they can't afford it. Other want-to-be travelers are reluctant to travel with their pets or to leave them behind. However, with so many resources and creative options available now, travel is very accessible. This is true even for those on a tight budget or with pets. One of the more creative ways to travel is to consider housesitting for your next vacation. In this post I discuss housesitting with travel bloggers on both sides of the equation. One travel blogger housesits while traveling and exploring new destinations. The other travels while someone takes care of her house and pets. Here is Housesitting 101!
1) When do you start house sitting and why?
I love bartering and looking for ways to save money. I used to barter services for housing before I started traveling as a couple (and when I had a lighter workload). I started housesitting for family and friends years ago, but actually joined a housesitting website in 2015. Only recently (2017) have I buckled down and booked back-to-back housesits as a primary lodging option.
2) How and where do you find out about available houses in the U.S. and Abroad? 
Facebook groups for digital and long-term nomads first exposed me to the housesitting culture. Networking with bloggers reinforced the concept as a viable housing option. You can find out about housesitting in niche Facebook groups but I recommend joining one of the many housesitting websites. I use the popular site, Trusted Housesitters. For anyone who wants to try out Trusted Housesitters here is a 20% off coupon from Olivia Christine. 
3) How long is a typical house sitting assignment? Do you have your own bedroom and bathroom? 
Housesitting can last as short as one night or as long as a year or so. You usually have your own bedroom. However, for the sake of some pets (if pet sitting) sleeping in the owner's room while they're away keeps the environment consistent.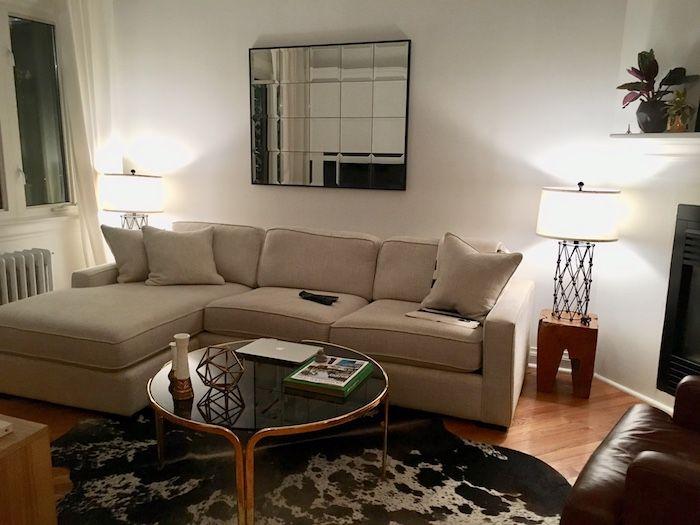 4) Are you paid to house sit or do you pay owners to stay there? Are utilities covered? Are you allowed to use available amenities?
There is usually no money exchanged with housesitting. You pay the membership fee to the listing site and that's about it. In fact, in some cities it is illegal to pet sit for money (even in NYC, I believe!) Utilities are often paid for, but I've seen some listings ask for electricity to be paid for long term sits. The house is essentially yours to use just as the owner would: that means Wifi, TV, home office, kitchen, and even the owner's car can be fair game. It is essential to have this discussion with the owner beforehand.
 5) What are your typical responsibilities?
It all depends on the housesitting assignment. It often involves pet sitting, which many people think would be easy. It is a lot more complicated than that, though. Most of the listings are owners who are either retired or work from home, so these pets are used to A LOT of attention. Many of our housesitting stays have required us to only be away from the house for 4-5 hours per day, max. Some sits request a large amount of snuggles and affection to their pets while others require at least 3 hours of walking per day. It all depends on the listing, and how much you are willing to do.  Since I travel as a couple and work remotely, most tasks aren't too demanding for us, as we take turns. Additional responsibilities like collecting mail, tending to a garden, and watering plants are standard. We've never been expected to clean a house more than the condition we received it in.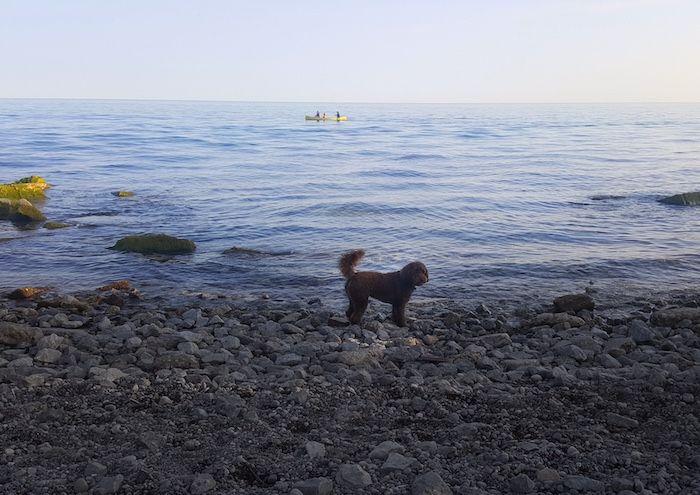 6) Are you allowed to bring spouses? Children? Pets?
Whomever you are bringing to the house must already be on your profile. Additional people cannot come. Many housesits don't allow children but that will be listed on their profile. 
7) What are the top 3 reasons to house sit and what are the top 3 reasons why you shouldn't?
 WHY YOU SHOULD
– A unique way to secure free housing
– An opportunity to enjoy a new destination
– A chance to try out different types of homes and neighborhoods while helping others enjoy a worry-free time away.
WHY YOU SHOULDN'T
– A lot of responsibility: you are in charge of their pets, plants, and home while they are gone. Some owners might require daily photos and updates, while others may completely be MIA when something goes wrong. 
– Flights are not included: finding a great housesit on the other side of the world means you have to PAY for a flight to the other side of the world. 
– It is an investment: membership to the site costs around to $100 per year and requires a background check. 
8) Advice for those doing it for the first time:
If you are housesitting for the first time, I advise you look at this as an opportunity to help someone (instead of it just being a chance to be on vacation in a new destination). Owners want to feel like your priority is their home and pet / plants, not being a tourist. 
If you are listing your house for the first time, be as clear as possible about your expectations in the description, and post clear photos of the house sitter's potential living space.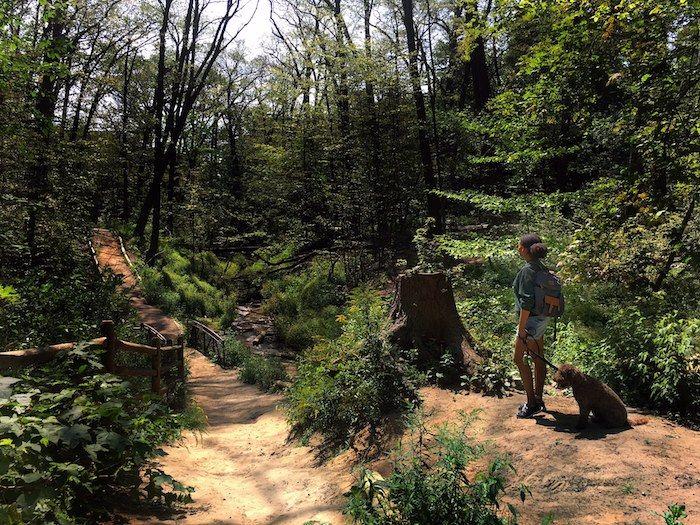 1) When do you start using house sitters and why?
We started using house sitters properly when we moved to Seville, Spain. Prior to that, we had just been using co-worker friends to sit for us back in the States whenever we traveled. We are constant travelers who couldn't bear to leave our pets behind when we left the country, so they came with us. It's hard to travel with pets as each country has their own rules. We feel better leaving them in capable hands while we travel.
2) How and where do you find out about available house sitters in the U.S. and Abroad? 
We did some internet research to find house and pet sitting platforms. Prior to that, we had been using a kennel run by a husband and wife team in Malta. They were also very good, but we prefer people actually staying with them in our place. We tried 3 companies but use House Sit Match exclusively now. The owner is fantastic and the sitters are top notch. We had some problems on 2 other platforms.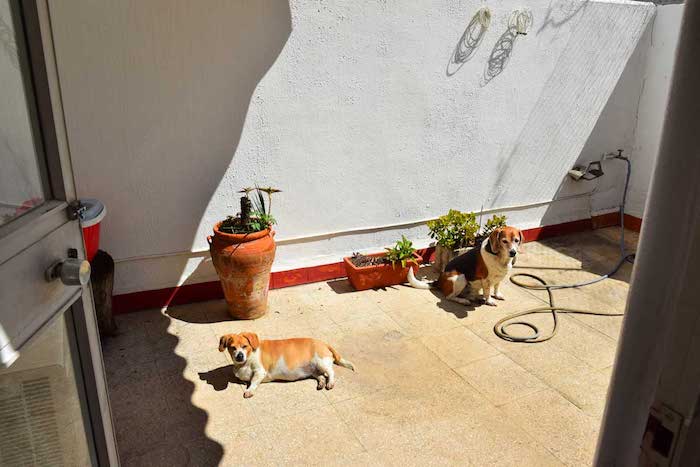 3) How long is a typical house sitting assignment?
We have had pet sitters anywhere from 10 days to 1 month. Our longest one was 31 days as we traveled to 5 countries. Our house in Seville had 3 rooms, so the sitters had their own room. We once had a family sit for us, so they used all 3, including ours.
4) Do you pay people to housesit for you?
We do not pay the sitters. It is an exchange. We don't charge for utilities but do caution against excessive use of A/C as electricity prices are high. We use fans ourselves and expect them to do the same. Those things you discuss before leaving. The sitters were free to use our pool, Netflix, and any food in the pantry. We are very lax about things like that. They save money by receiving free accommodations in exchange for pet care and we save money on kennel fees. Also, in a lot of countries, if you charge you are liable for taxes and would also require a working visa. We have known of sitters turned away at airports because of that.
5) What are their typical responsibilities?
 The only job we give them is to take care of the dogs. This includes feeding and walking. We have never had to tell anyone to clean, but they do. The house is usually cleaner than when we leave 🙂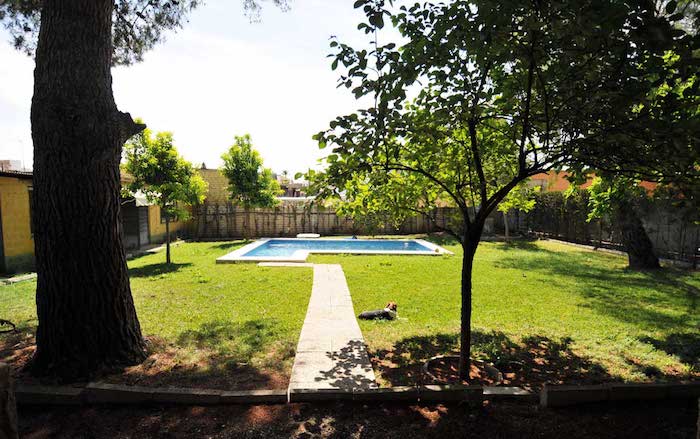 6) Are they allowed to bring spouses? children? pets?
We prefer couples for our house sits. The three times that we have been disappointed were all while using single people. We find older couples more responsible. Plus our dogs are different. One walks fast, and the other is like a sloth. Ideally 2 people are good to walk them. I'm always happy to see couples or friends apply. We also had a couple and their 2 children housesit once and it went well. Most people will not let you bring your own pets, and l have not had anyone ask. I seriously don't know what my answer would be. If it is a small dog, then more than likely the answer would be yes.
7) What are the top 3 reasons to use house sitting services and what are the top 3 reasons why you shouldn't?
For us, the #1 reason is leaving our pets in good hands with other dog lovers. #2 is leaving our pets in their own place where they know the layout and feel safer. They realize you're not abandoning them. Now, they are used to us leaving and seeing new people. When we have sits of less than a week, we board them with sitters from a Spanish website who pick them up and bring them back. We used the same lady all 2 years in Seville, and have been using the same guy since we moved to Valencia. #3 reasons is saving money. Our place would be empty anyway and boarding costs roughly $30 converted per night, so it adds up quickly.
Reasons not to house sit for me : Only do it if you love pets. I can easily tell the ones who just want the free accommodation. That sucks and the pets are not taken care of properly. I would kill l find my dogs were mistreated 🙂
Don't do it if you're looking to get paid. I may be saving hundreds using a sitter, but they are also saving hundreds with a free place to stay, cook and enjoy the sights. Most dogs, including ours, can be left up to 8 hours at a time giving plenty of time to see the city.
Realize that it is a big responsibility. If you intend to party etc.., find yourself a hostel.
8) Advice for those doing it for the first time:
Start of by sitting for friends with pets overnight and see if it's something you can handle.
Use a proper website describing your good qualities and history.
If you're young and single, you need to go the extra mile. Realize that it actually works better for older mature couples so you need to stand out.
*This is the most important. If applying for a sit, for goodness sake..ask about the pet!!! You would be amazed at how many people tell you their life history etc..etc..and not mention the reason why they're answering the ad! Those go in the reject pile immediately.
If you're looking to list your home, skip the free platforms. You get what you pay for. I have peace of mind paying $90 a year knowing that the sitters have had police checks and verified identification before getting to me. After that, my impression over Skype seals the deal.
A BIG Thank You to Olivia Christine and KemKem for sharing all this valuable information with us! I hope you have found this beginner's guide to housesitting helpful! Having tips and advice from a housesitter and an owner should help you decide if housesitting as a travel accommodation is right for you. Have you done it? If so share your thoughts with us below!
Pin this post for future reference!