5 Delicious Reasons to Visit Portland Oregon!
By now I am sure you realize that I am a foodie! If you are planning to visit Portland Oregon and you are not a foodie, you may become one after your trip! Since a few of my family members moved there last year, I have been making an effort to visit Portland. Lucky for me they enjoy food and wine as much as I do. Therefore, it was a delicious weekend visit! Since I was only there for 48 hours, it was tough to get to all of their favorite restaurants in Portland. I list a few of them at the end of this post. I plan to visit Portland again so this will serve as a great foodie guide for me as well.
1) Voodoo Doughnut: Even if you have not had a chance to visit Portland, you may be familiar with the doughnuts that come in a cool pink box. These are specialty doughnuts from Voodoo doughnuts. Although I love sweets and desserts, I am not a doughnut person per se. But, I couldn't wait to see what all the hype was about. When we arrived at the shop on a Friday afternoon, the line was down the street! We waited about 30 minutes to get to the counter where your order is stacked up in front of you (mouth drooling). Have you ever heard of doughnuts with cereal on them? Or how about an "old dirty bastard" doughnut? Or Oreo or Vegan doughnuts? Voodoo doughnuts had a large variety of cake, glazed, filled and colorfully topped doughnuts. My favorite was the blueberry doughnut while my family enjoys the Boston crème. We took a dozen of them home and I actually think they tasted better the next day. If you have already visited Portland and Voodoo doughnut, try Blue Star Donuts. It is another specialty donut shop based in Portland with locations in Southern California.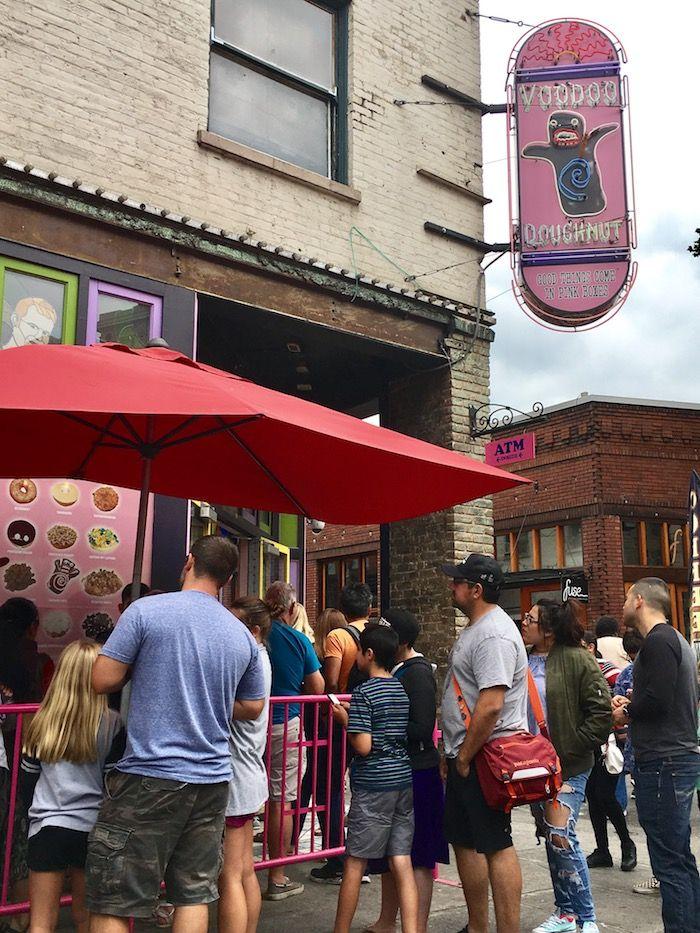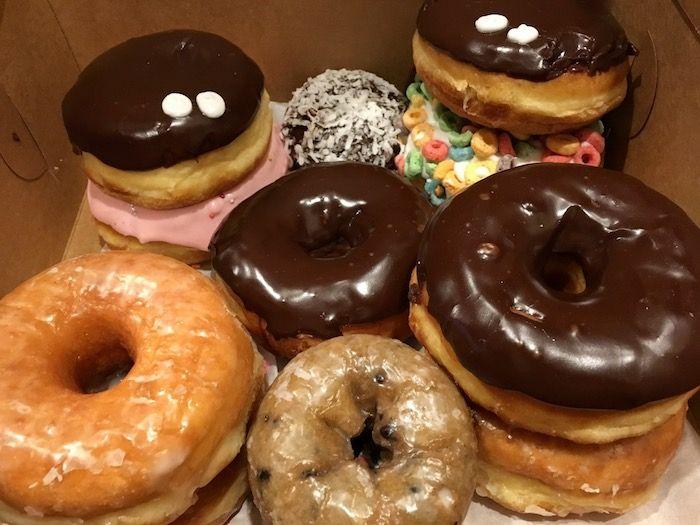 2) The Food Trucks: Portland is known for their large number and variety of food trucks. We decided to explore some of the ones stationed in the downtown area. We passed by Thai food, Italian food and seafood before choosing the "Phat Blue Buddha" food cart. My cousin had the special of the day which was the Korean fried chicken topped with egg, BBQ sauce, cucumbers and peppers while I went for the chicken pineapple fried rice. Both were very tasty! Add this to your list of things to do while visiting Portland Oregon!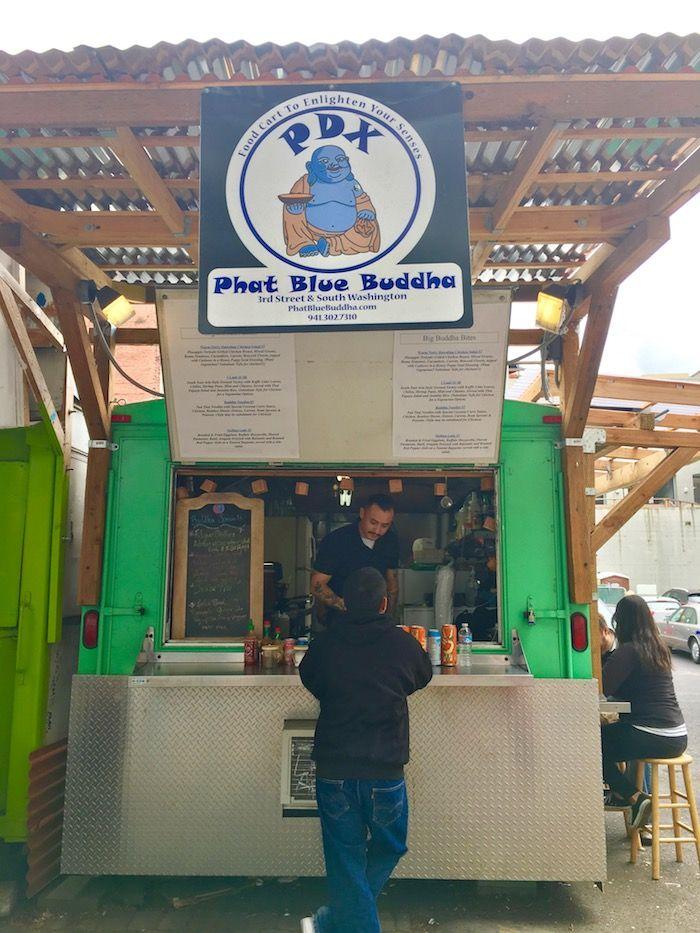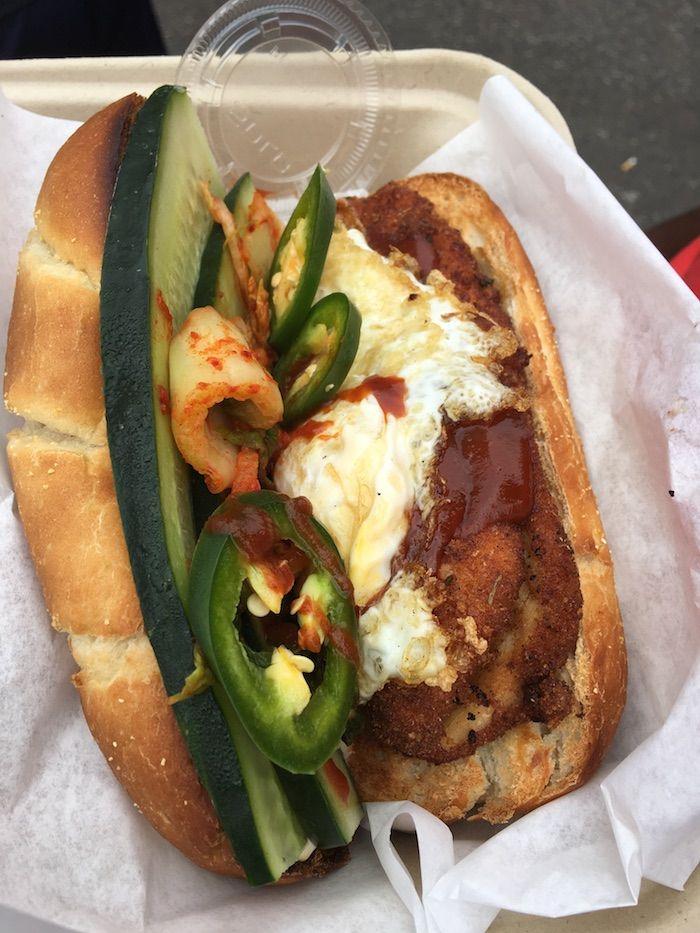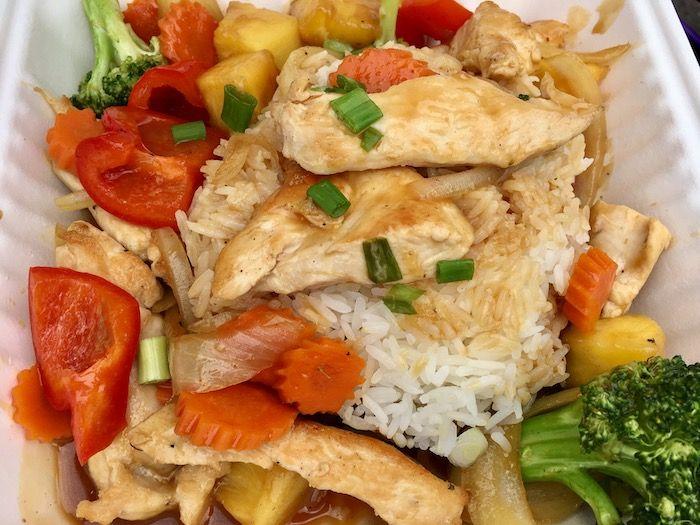 3) The Restaurant Scene: As mentioned above, Portland is known as a foodie's paradise. There are award winning restaurants all over town. I was impressed by the large amount of international food offerings in the city. Whatever your taste buds are craving, I am sure there is a restaurant in Portland that can satisfy it. We were lucky to get a table at one of Food & Wine Magazine's 2017 Restaurants of the Year-Tusk. Tusk is a chic restaurant with outdoor dining available. Chef Sam Smith serves up Israeli/Middle Eastern dishes with a twist. The slogan on their website reads "Locally Sourced Aggressively Seasonal" As you can see from the pictures below, we sampled quite a bit from the tapas style menu. There were a lot of vegetarian choices which is not unusual for restaurants in Portland, according to my cousin who is vegetarian. The hummus at Tusk was the prettiest and tastiest I have ever had! The feta cheese, the Za'atar fries, the Shishito peppers and the broccoli with cauliflower, apricots, walnuts, mint and Gouda paired well with a glass of Oregon Rose of Pinot Noir by Bow & Arrow. I realize I only touched the surface of restaurants in the area so I look forward to returning and writing a full foodie's guide to Portland!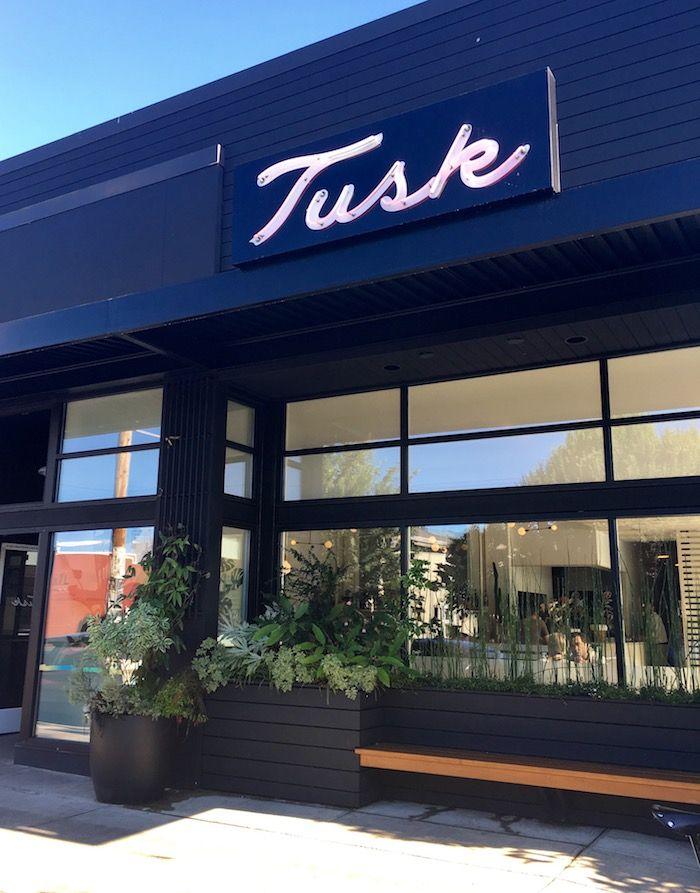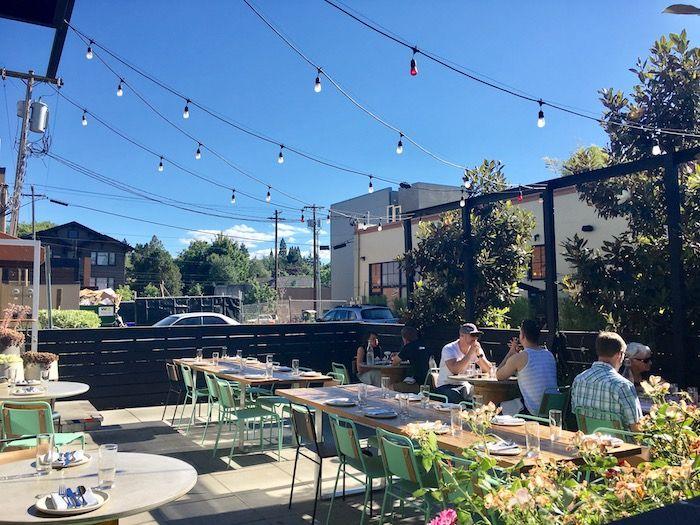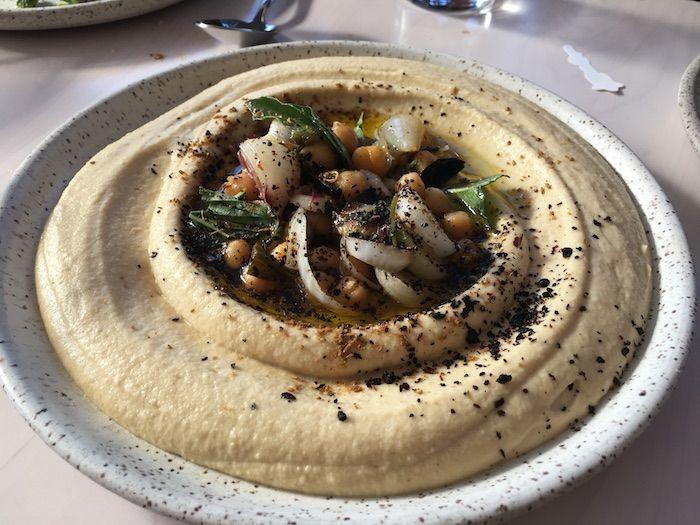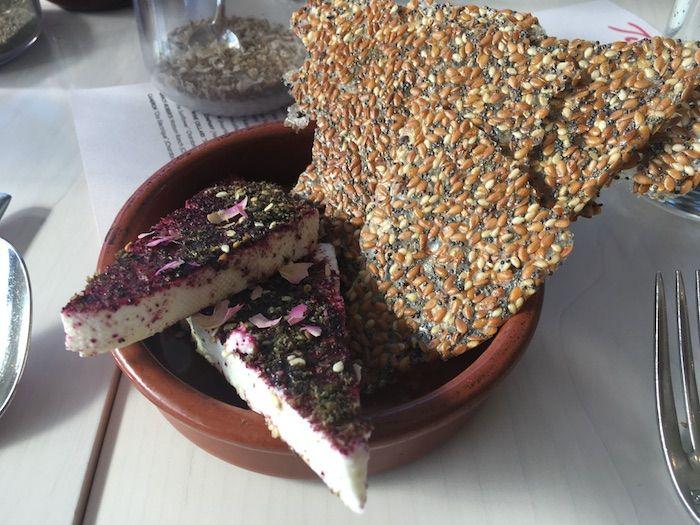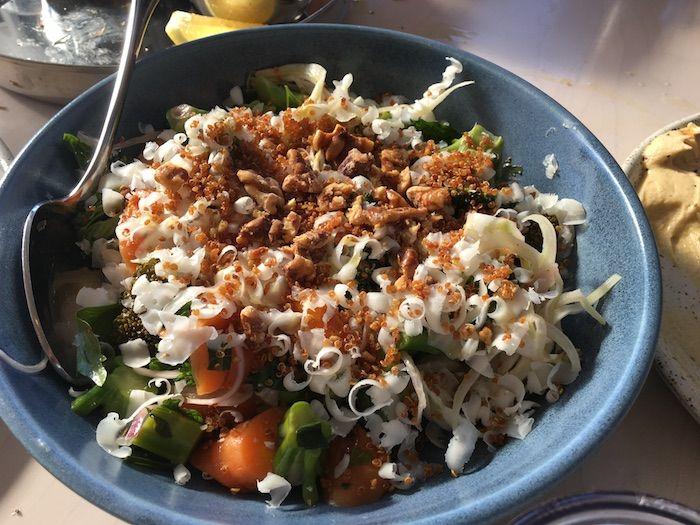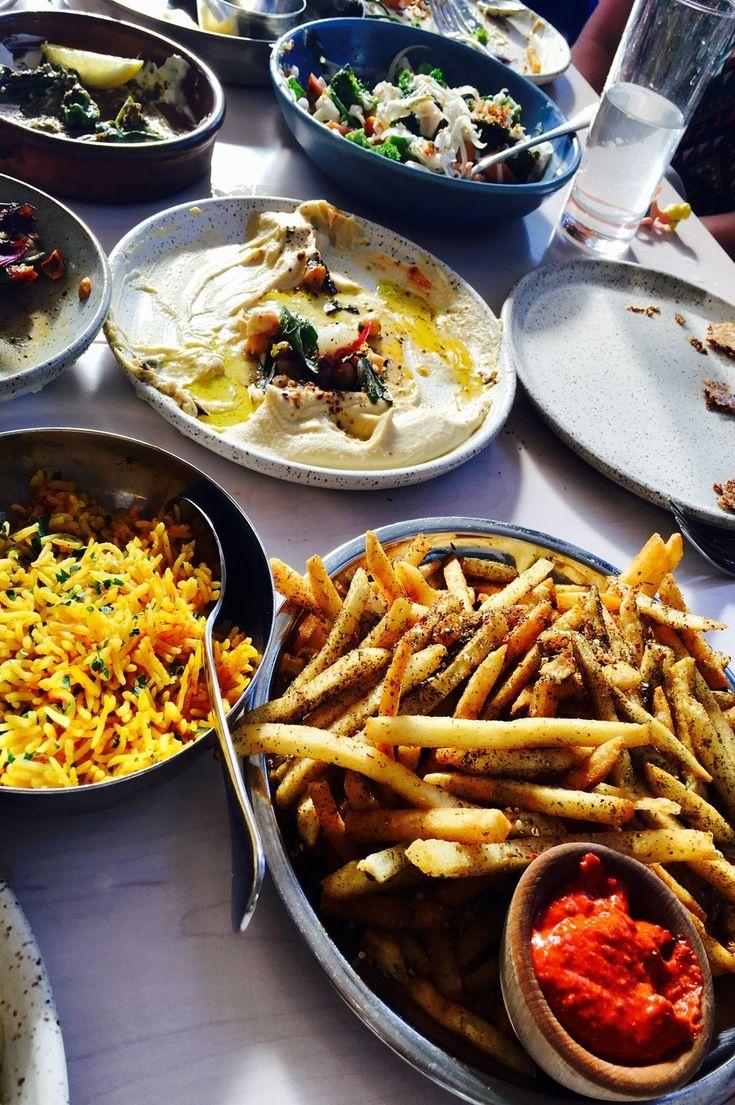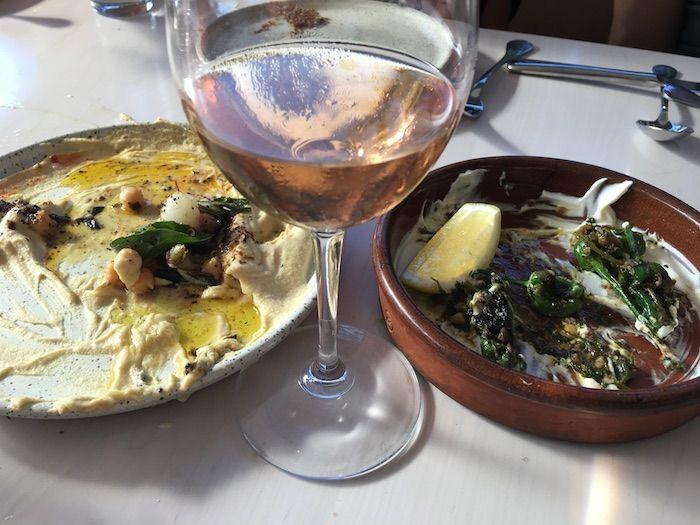 4) Salt & Straw Ice Cream: While attending the Los Angeles Food & Wine Festival last year, I had a scrumptious dessert from Salt & Straw Ice Cream Shop. Since Salt & Straw is based in Portland with ice cream shops in the Los Angeles and San Francisco areas, this was my first time having their ice cream. It is a family run business and I had the pleasure of meeting one of the founders-Tyler Malek-at the event last year. He presented me with "Ritz Pie A la Mode". It contained walnut butter ice cream, candied apples, and shaved Parmesan cheese. As a self-described ice cream connoisseur, I was impressed. I couldn't wait to visit Portland Oregon to have some more! At the shop they allow you to try an unlimited amount of flavors. My cousins were right, the sea salt with caramel ribbons was to die for! I also enjoyed the "Coava Coffee & Cocanu Craque" which was coffee ice cream with little pieces of crunchy candy. Other classic Portland flavors include pear and blue cheese, honey lavender, Arbequina Olive Oil and "double fold vanilla". With several locations around the city, Salt & Straw ice cream shop is not to be missed while visiting Portland Oregon!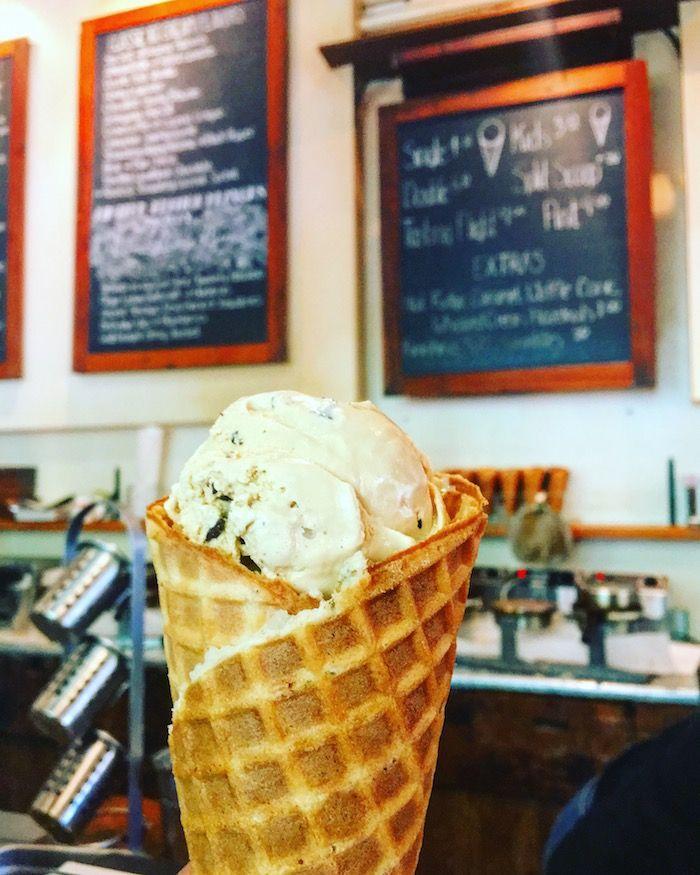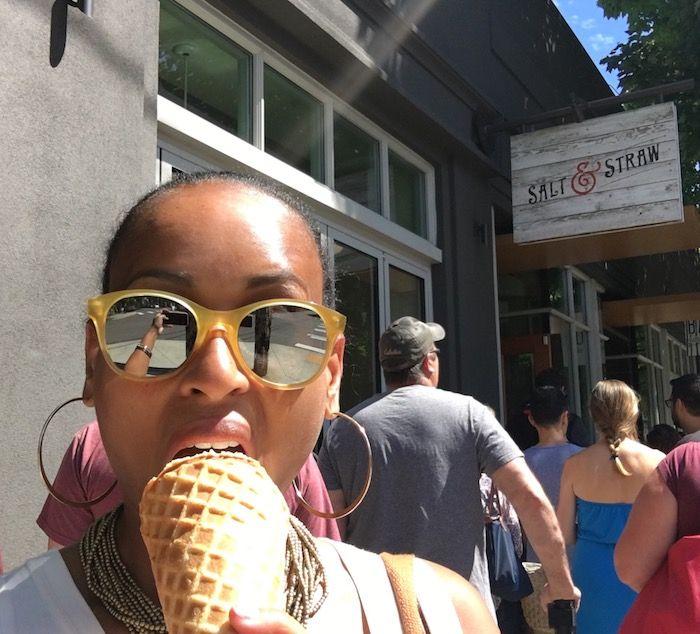 5) Willamette Valley: I have written about Willamette Valley and most recently Willamette Valley Vineyards here on the blog. Willamette Valley is often referred to as Oregon Wine Country. Portland is located within the valley and is therefore a wine lovers dream. My cousins have wineries and vineyards within 10 minutes of their house (jealous!) One of the cool things about the wineries in this area is that they are family friendly! We brought the kiddies along to one of their favorites-Hawks View Cellars. I had a white Pinot Noir for this first time and it was so good that I had to buy a bottle (or 2) to bring home. If you enjoy Pinot Noir wines, Willamette Valley is definitely worth a visit. You can read all about our lovely afternoon at Willamette Valley Vineyards in this blog post.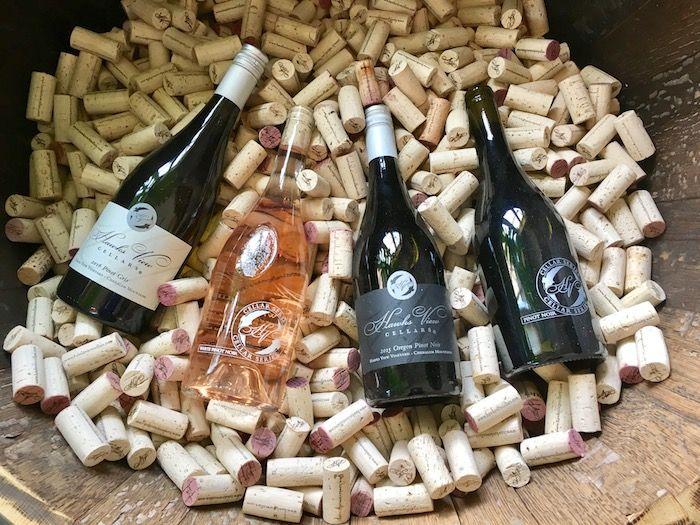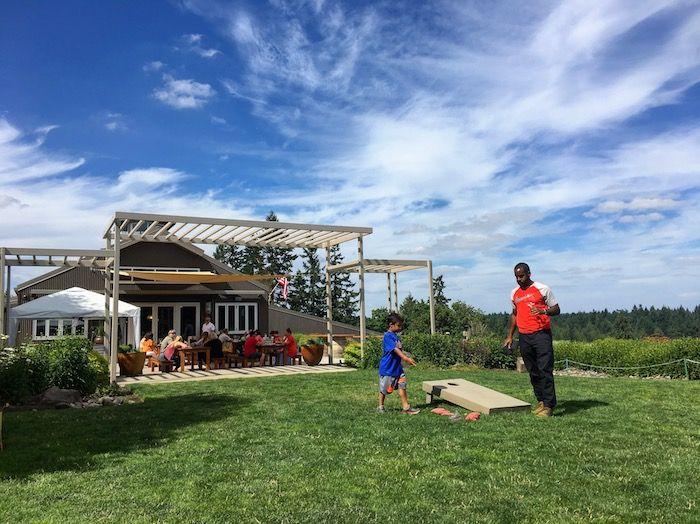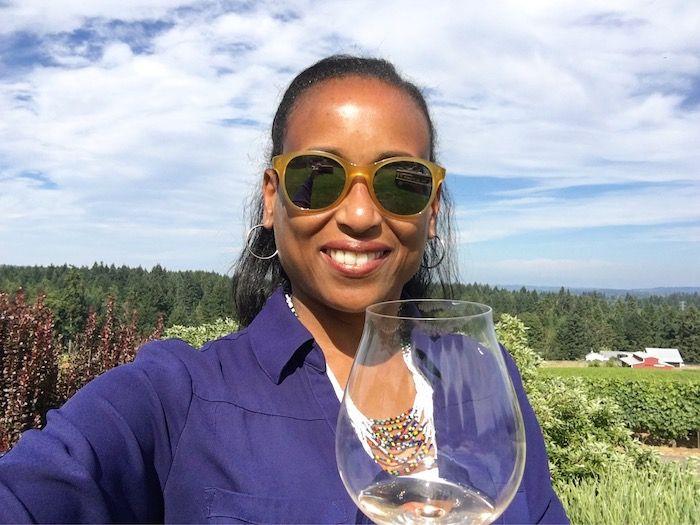 Other foodie options while visiting Portland Oregon:
For Coffee & Tea: Public Domain, Pips Original Doughnuts & Chai (they obviously love doughnuts in Portland!)
For Vegetarians: Farm Spirit
For Asian Cuisine: Luc Lac Vietnamese Kitchen
For Peruvian Cuisine: Andina Restaurant
For Steak: RingSide Steakhouse
For Brunch: Tasty n Alder
For Southern Food (fried chicken & waffles): Screen Door Restaurant
For Beer Lovers: Commons Brewery
And…have you ever heard of "marionberry"? It is a blackberry developed in Marion County Oregon. I noticed it listed in several food items and even desserts and ice cream but I didn't get a chance to try it. Every time I heard the name I thought of former Washington DC mayor-Marion Barry. LOL If you do visit Portland Oregon be sure to look out for it and give it a try!
Although I can not attend these this year, "Feast Portland" and the "International Pinot Noir Celebration" are definitely on my bucket list!
I hope you have enjoyed this foodie's guide to Portland Oregon. For first timer's visiting Portland I think this list will help you navigate the food there. Have you been to any of the places above? Share your thoughts with us below!
Pin this post for future reference!