I am honored and pleased to have my friend Terri Kincade share her family's experience on the island of Grenada!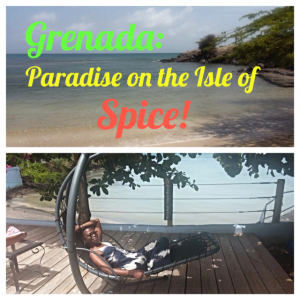 Terri: Believe it or not I just got back from the most fantastic vacation of my life on Grenada: The Isle of Spice! It wasn't even on my radar but it was on my daughter's. We just spent 12 days on this beautiful untouched paradise while our daughter attended a Pre-Vet Academy at St. George's University Veterinary and Medical School in Grenada. We only knew a few things prior to our arrival. 1) It was previously attacked by the U.S.A 2) Hurricane Ivan caused significant damage to the island 3) it was pronounced Grenaaada and not Grenahda. From the moment we arrived we realized that Grenada was so much more than just another island! Because it is one of the most southeastern islands in the Caribbean, there are fewer tourists compared to the other more centrally located islands like the Bahamas, Jamaica or St. Thomas. Grenada is actually a country consisting of the island of Grenada and six smaller islands at the southern end of the Grenadines in the southeastern Caribbean Sea. Grenada is located northwest of Trinidad and Tobago, northeast of Venezuela, and southwest of Saint Vincent and the Grenadines. The island was built by slaves and has rich history from Rum, Nutmeg and Cocoa factories and plantations that still run today. Even forts built by the French are still standing.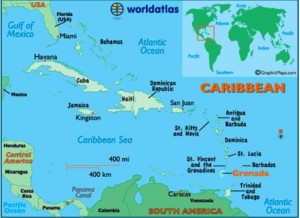 Fortunately I kept great notes and took A LOT of pictures so the best way to take you through our experience on the island is via "The Kincades Travel Diary of Grenada"! Are you ready? Let's go!
Day 1: Ooooh Wee!!! True Blue Bay Resort and St. George's, Grenada don't owe us a thing and it's only been 24 hours!! Can you say fresh mango juice, warm towels, cool breezes, pure relaxation and midnight swim? Yep we are in paradise!!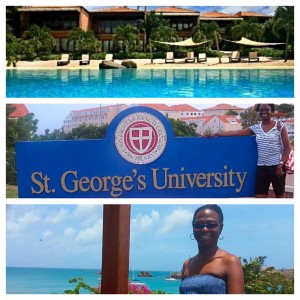 Day 2: Did a little sightseeing on the Isle of Spice..Saw many crabs, learned ALOT about the nutmeg (Grenada is the number 2 producer in the world! Indonesia is number 1), picked some cinnamon leaves, learned about the clove and cocoa plants, visited the National Park but the monkeys were sleeping, visited Fort Frederick- which was built in the 1700s by the French after they acquired Grenada- and this area was accidentally bombed by the U.S. in 1983. We also met a few bats in the fort tunnels!!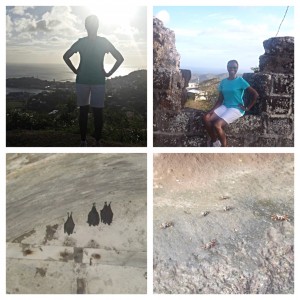 Day 8: What a day!! Had a Full Day Tour of the Isle of Spice. Way too much to share but of course I will try!! Toured all 6 parishes in 6 hours! Enjoyed Concord Waterfall, The National Forest Reserve Grand Etang, the Beautiful Belmont Estates Plantation where we enjoyed lunch, beautiful gardens, an original cocoa factory (although I don't like real chocolate!), and learned a lot of Grenadian History. It actually still houses an original Slave Bell from the 1700's used to ring the slaves in from the fields. Wow. I had to pause at that moment. We traveled up 1900 ft into the mountains and visited a volcanic crater lake, visited Kirani James town and Kirani James Blvd. Kirani James won the 400 m at the World Championships in 2011 and is the reigning Olympic champion, winning the 400 meters in London in 2012. He was Grenada's first Olympic medalist in any sport and he now has an entire town named after him! We passed several local festivals for Fisherman's Birthday, enjoyed seeing a real cashew fruit with one nut at the end (no wonder they cost so much), saw a beautiful colored eucalyptus tree, mango trees, breadfruit, avocado, bananas, apples, oranges, literally all along the highway. We passed Leapers Hill where several Caribs jumped to their death rather than surrender to the French. We truly marveled over all the residual damage from Hurricane Ivan in contrast to the beautiful lush vegetation and admired the will of Grenadians to pick up the pieces and start over again. There's a beautiful pride and entrepreneurial spirit here that I truly admire. It was a good day!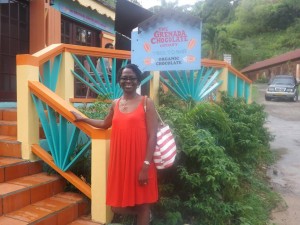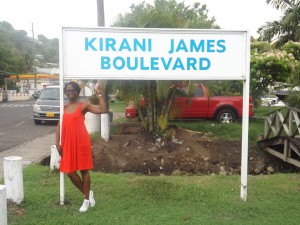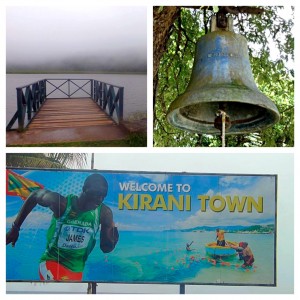 Day 9: I think today was the best day yet. I did it! Yep I ACTUALLY DID IT!! I went to the world's only Underwater Sculpture Park at Molinere Bay in St George's Grenada. Named by National Geographic as one of the top 50 wonders of the world. Yes there was a mini panic attack, yes there was a life preserver AND a life jacket but I STAYED in the water. We had an awesome crew and awesome shipmates. We got to ride a luxury catamaran sailboat which seats 60 people and there were only 5 of us! This was our first time on a sailboat and we had an absolute blast! Once there we saw all 30 original sculptures designed by Jason de Caires in 2006. Many of the sculptures have since been overgrown by algae and coral which was part of his original plan. There are now a total of 65 sculptures which have been added by other artists!! They are easily visible by snorkeling but obviously better pics from divers. The most famous is that of a group of children holding hands intended to represent those children thrown overboard and lost during the perilous trip through the middle passage. We forgot our underwater camera so I borrowed a few from National Geographic. We also saw tons of fish, squid, lobster, sea fans, urchins and oysters. Very cool. The saltwater was warm inviting, relaxing, and the most beautiful turquoise green. I am so glad I went. BEST DAY EVER!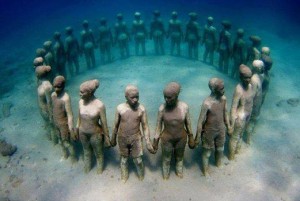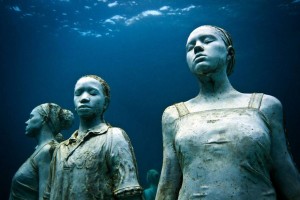 Day 11: My current situation! Beachcombing in Grenada..Yep I could get used to this!! When was the last time you discovered a private beach during your leisurely walk to the corner store? Loving Life!!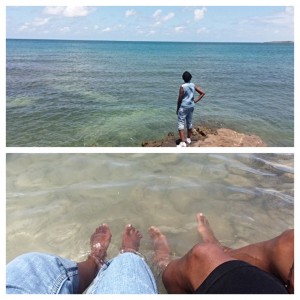 Day 12: Almost time to return home. We had the pleasure today of visiting Grenada's oldest Rum Factory. Grenada Distiller-maker of Clarke's Court Rum which is the number #1 rum in Grenada. Grenada Distiller has been in operation since 1937 when it served as the original producer of sugar for the island. We watched the entire process from sugar cane to molasses to rum. It smelled heavenly. We ended with being able to "sample" a variety of rums from 20 proof to 150 proof! I am sure all of the last varieties could have been used to sterilize wounds in the operating room. My nasal passages and chest passages are clear for life! We ended with a beautiful hike through the rain forest and a tour of Annandale Falls which is one of the most popular and accessible falls of over 15 on the island. While there, we were treated to professional cliff jumpers! Fabulous day!!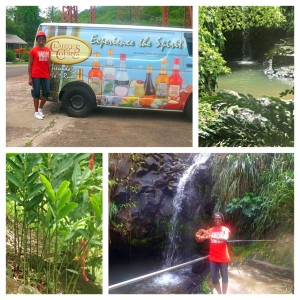 Day 13: Last day on the island. We spent it at Grenada's #1 Tourist attraction! Grand Anse Beach. If you have ever read a travel piece about Grenada, this is the beach that's featured. It's weird being out of the country among mostly people for whom July 4th holds no significance. Happy 238th birthday USA!! What a perfectly peaceful and relaxing end to a spectacular once in a lifetime experience!!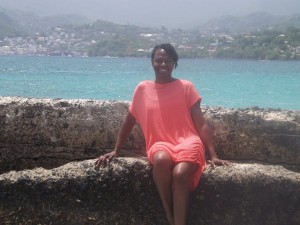 Through my daily accounts and pictures I hope you were able to truly experience the people, the food, the history and the culture. There was truly a sense of warmth, welcoming, inviting, peaceful and unhurried atmosphere. I wanted to stay forever and they would have gladly allowed me to!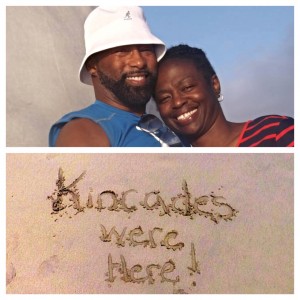 This concludes "The Kincades Travel Diary of Grenada"!! I would like to send a huge Thank You to Terri for sharing her interesting and amazing family vacation with us! If this blog post encourages you to visit Grenada: The Isle of Spice! Please come back and share your thoughts with us!
N.S.W.