While planning my trip to Myrtle Beach South Carolina, I decided I wanted to go beyond the beach to explore some of the cultural and local events. With the help of the convention and visitors bureau, I found wonderful hidden gems in Myrtle Beach! Don't get me wrong, if you choose to go to the beach simply to take in the sunshine and the ocean breeze, that is fine too. I was able to do that during most of the day and also explore the city. This list of must visit hidden gems in Myrtle Beach gives you the option to do both. It also allows you to go beyond the downtown area filled with tourist attractions of miniature golf, arcades and gift shops.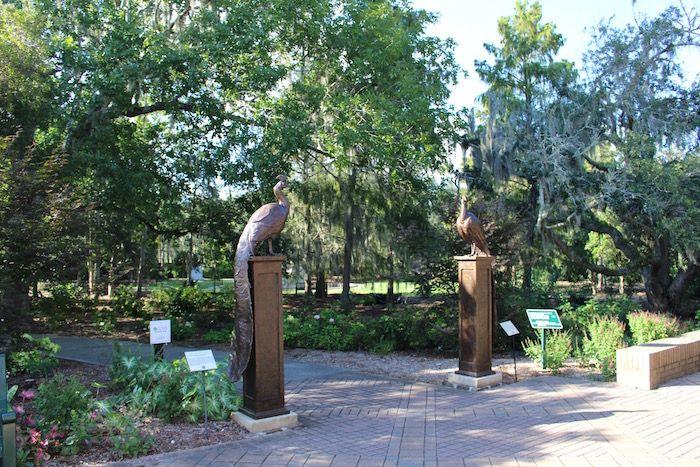 1) Brookgreen Gardens: Brookgreen Gardens is located on US Hwy 17 between Murrells Inlet and Pawleys Island. You can easily spend a few days exploring the gardens and the good news is your admission ticket is valid for 7 consecutive days! It is like going to 3 or 4 parks in one. The attractions include the sculpture gardens and tours, the native wildlife zoo, and the lowcountry trail. You can take pontoon boat rides along the historic rice fields or an oaks plantation history and nature tour.  There are also plenty of things to do for kids of all ages! Besides the zoo, the butterfly house is open from April to October, there is a children's discovery room, a children's garden and an enchanted storybook forest. Brookgreen Gardens holds special events such as the Spring Garden festival and the Holiday festival called "Night of a Thousand Candles." We were fortunate to take in their late summer event-Brew at the Zoo.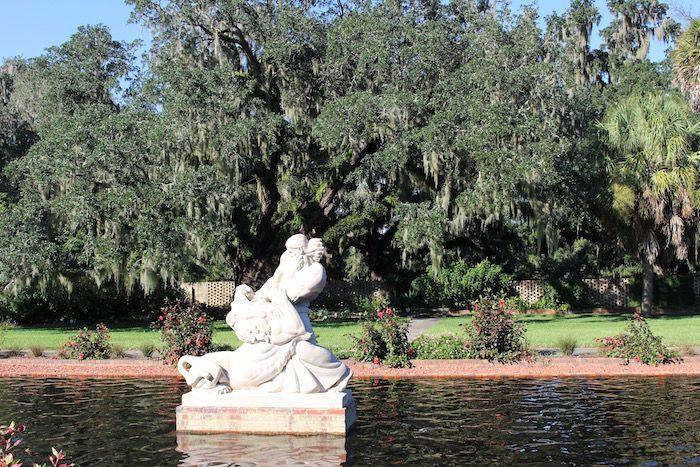 2) The Native Wildlife Zoo: Brew at the Zoo was held on the outskirts of the Native Wildlife Zoo and adjacent to the Whispering Wings Butterfly Exhibit. It consisted of beer samplings, free snacks, a silent auction, live music and there was also wine and food for purchase from American Tap House. Even though I am not a big beer drinker, I actually enjoyed a few of the craft beers including the pumpkin beer! The setting was lovely. We strolled through the part of the Zoo to see some of the animals and walked through the butterfly exhibit. I highly suggest attending an event at the zoo and Brookgreen Gardens!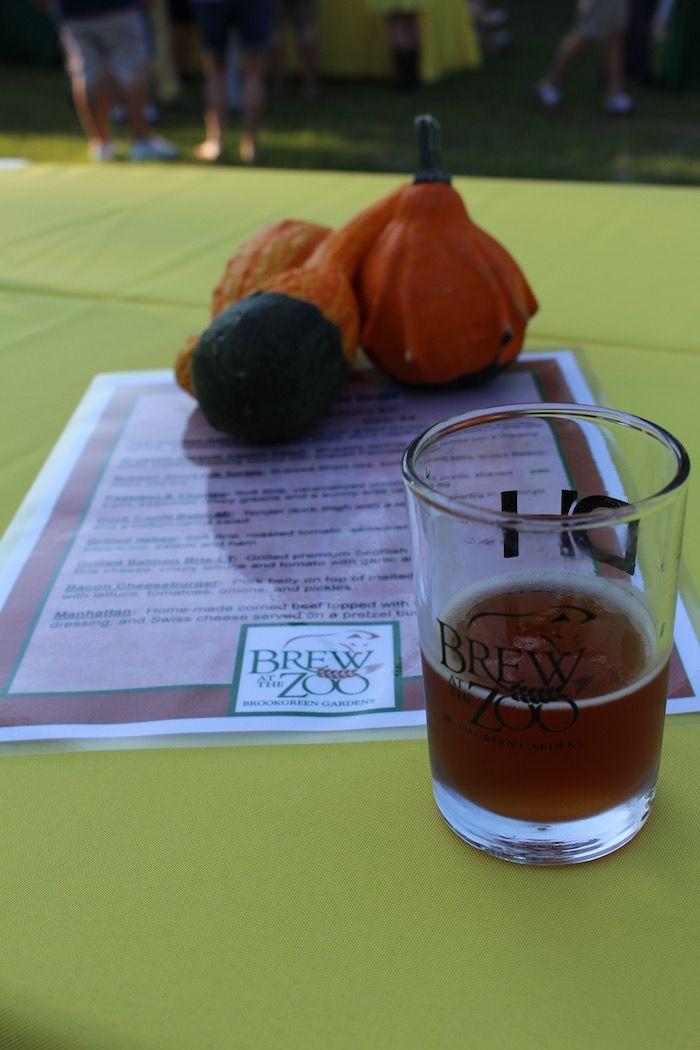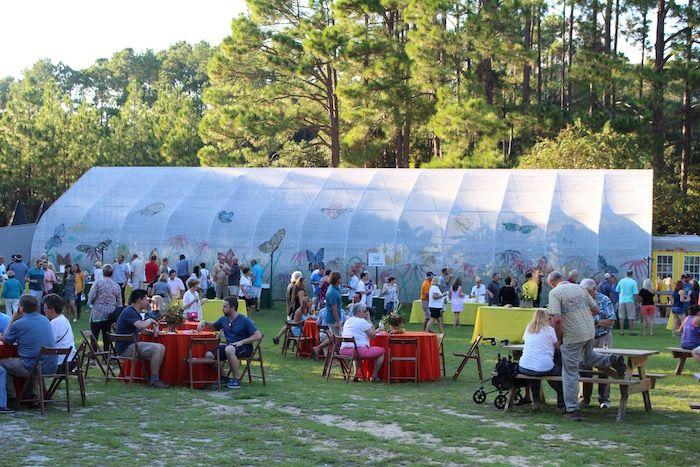 3) Murrells Inlet: If we had not made plans to go to Brookgreen Gardens I am not sure we would have ventured down to this area. I am so glad we did! It is a quaint fishing village about 20 minutes from the downtown area. It is referred by some to be the "seafood capital of South Carolina". For golfers this is also a popular area based on its golf courses. The Murrells Inlet Marshwalk is lined with shops and restaurants and beautiful views. We spent the evening dining at Wicked Tuna. Whatever you do just make sure you get down there in time for sunset!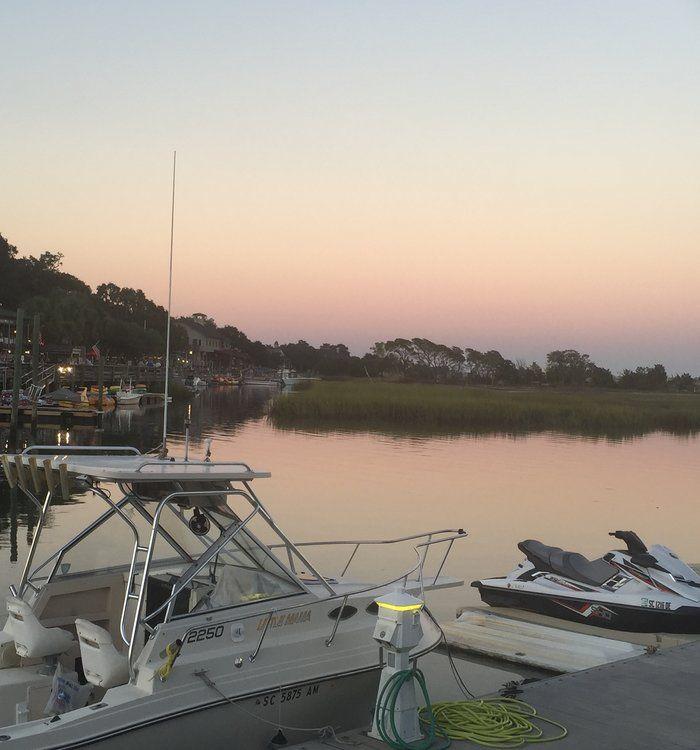 4) Huntington Beach State Park: This state park is located across from Brookgreen Gardens in Murrells Inlet. Although we did not make it here, we had plans to attend the Atalaya Arts and Crafts Festival that was taking place here during our visit. "Atalaya" is the Moorish-style castle built by philanthropist Archer M.Huntington and his wife Anna Huntington. This was their winter home. It is on the U.S. National Register of Historic Places. The Huntingtons left the park and Brookgreen gardens as their legacy. What a gift! You can also go surf fishing at the park, camping and bird watching.
5) La Belle Amie Winery & Vineyard: La Belle Amie is located in North Myrtle Beach in Little River SC. When I mentioned to friends that I was going wine tasting in Myrtle Beach they couldn't believe it! While visiting La Belle Amie Vineyard, you are transported away from the hustle and bustle of Myrtle Beach and feel as if you are at a vineyard in California wine country. It is family owned and the home of the "Twisted Sisters" wine label. For more information read my full blog post here.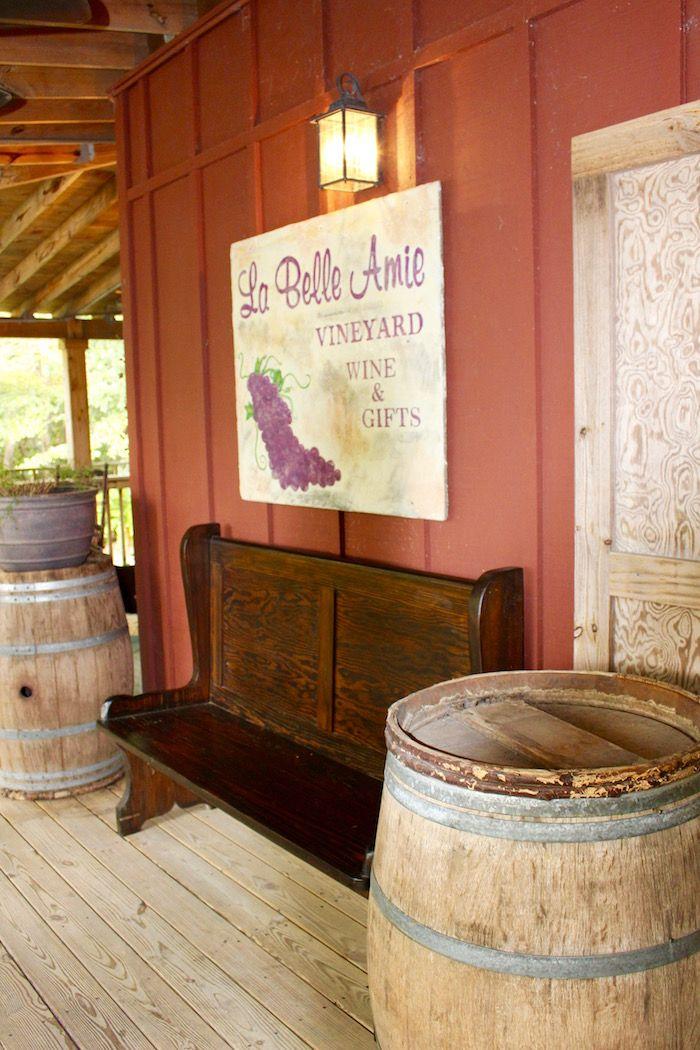 6) Musical Theater at the GTS Theater: Yes! Myrtle Beach has musical theater! Currently showing at the GTS Theater is "Motor City Musical-A Tribute to Motown." Although we did not get a chance to attend the show, I read great reviews about it.
7) The Long Bay Symphony: This is Myrtle Beach's professional orchestra. When I received this invitation, I was surprised and delighted. I may need to make a trip back to Myrtle Beach just to attend a performance during their 2016-2017 season! The lineup sounds amazing! A Gershwin celebration, Endless Love and Bravo Broadway! They also have a youth symphony, and guild events such as "champagne, chocolate and all that jazz!" Be sure to visit their website for a full list of events, dates and pricing information.
8) The Dining Scene: I also found hidden gems in Myrtle Beach in the form of restaurants. I wrote about them in my blog post "Myrtle Beach Restaurant Guide for Foodies." Be sure to check it out and save it as a reference for your next trip.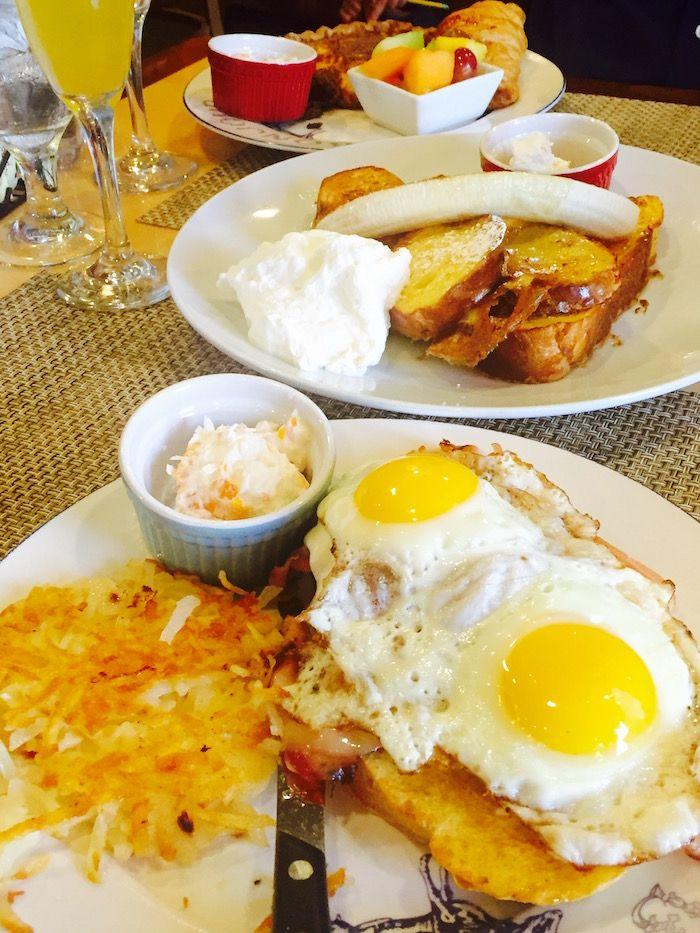 If you love attending events as much as I do, visit these websites: MyrtleBeachEventInfo.com, and GrandStrandEvents.com.
Although I was invited on a press trip by Visit Myrtle Beach, all opinions expressed in this post are my own.
Comments
comments