Introduction: What if I told you there was a lovely vineyard and winery in North Myrtle Beach South Carolina? A place so unique, that it transports you from the loud, crowded tourist areas to a serene beautiful farm only 20 minutes away? That place is La Belle Amie Vineyard. When I mentioned to friends and family that I was going wine tasting in Myrtle Beach they found it hard to believe. Well believe it! I am thrilled to share the story of La Belle Amie Vineyard and Winery with my readers. It is the home of the "Twisted Sisters" wine label. During my recent visit to Myrtle Beach, my husband and I spent an afternoon on the property with the owner Vicki and her story is amazing.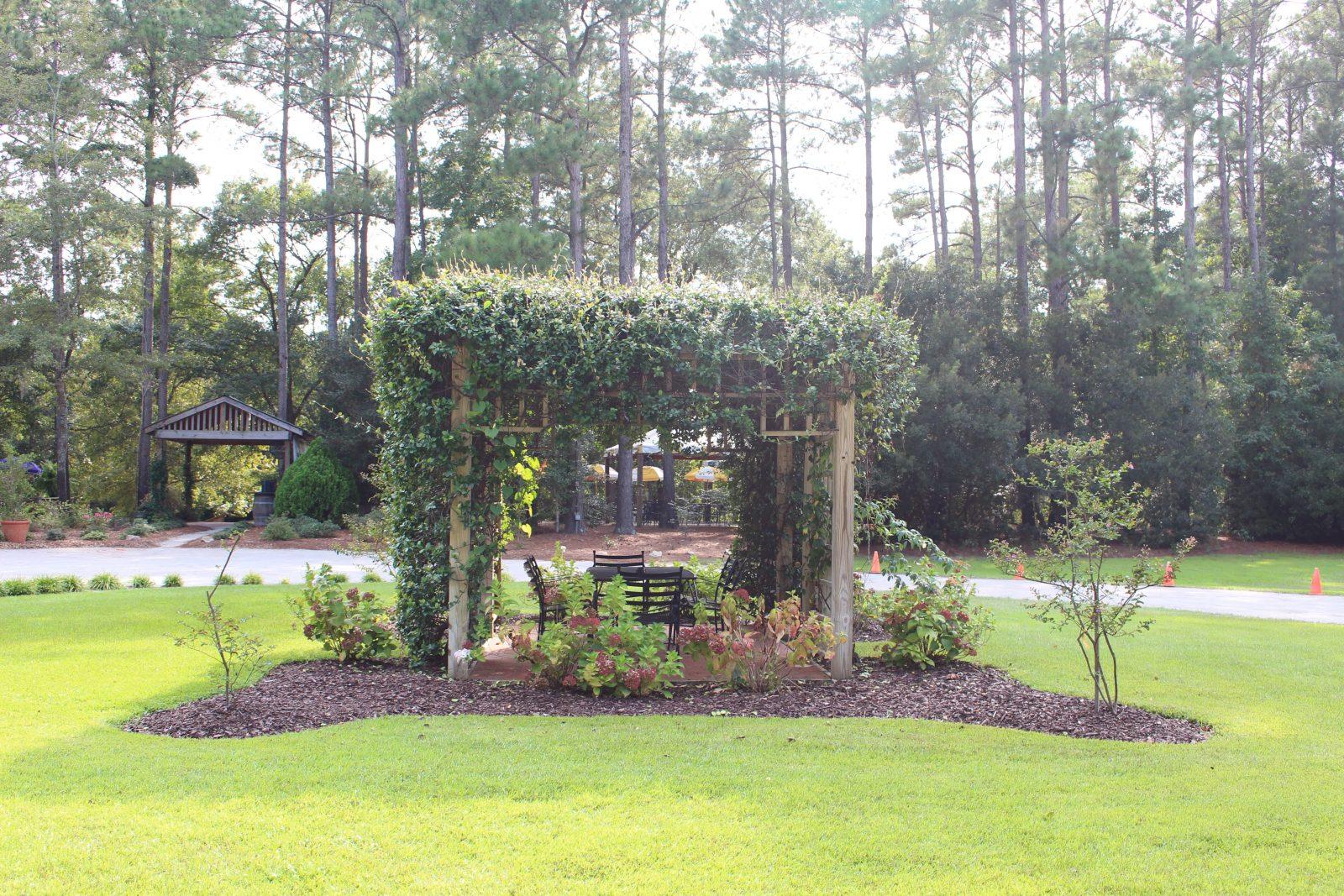 The Story: La Belle Amie Vineyard resides on a farm in Little River SC. Little River SC is known for fresh seafood, its annual blue crab festival and historic oak tress. On arrival you are struck by how close the vineyard is to the highway and suburban homes yet as soon as you pull into the driveway it feels like you are a million miles away. The farm belonged to Vicki's grandparents who settled there in the 1800s. Vicki's Uncle Gifford planted grapes and made wine on the farm in the early 1900s. These "old grapevines" are still in existence today and some are over 100 years old! When you are entering the gift shop, take note of the wine barrel on the porch. This is the barrel Uncle Gifford made wine in all those years ago.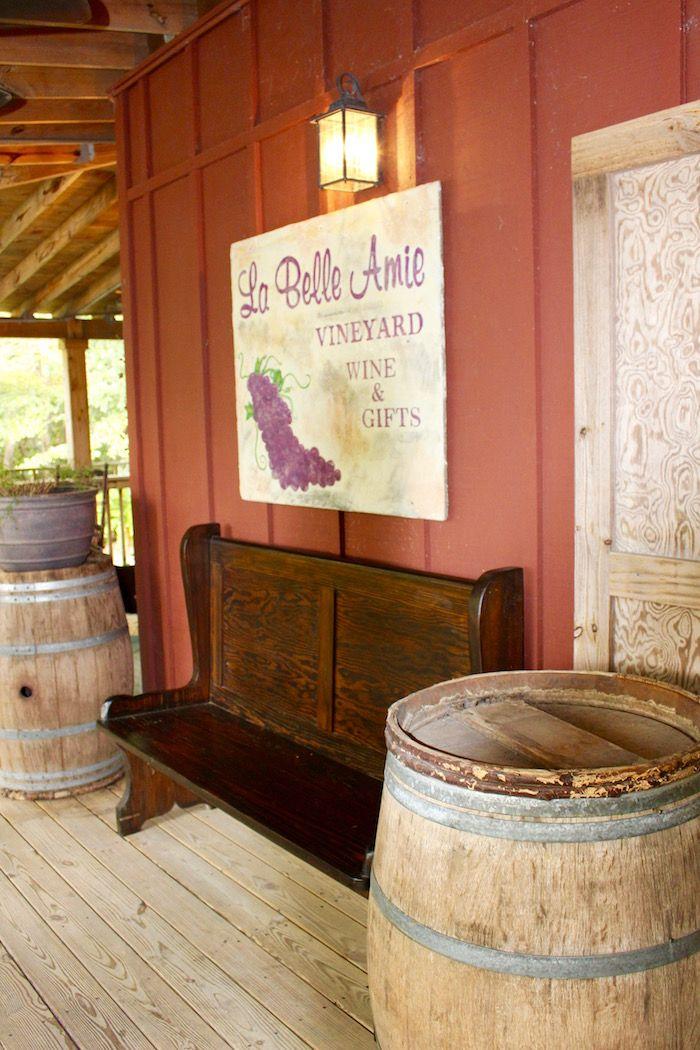 Vicki's mother Berta returned to the farm to take care of her brother Uncle Gifford. As the years passed and Uncle Gifford passed away, Vicki then returned home from Texas to take care of her mother. On her mother's passing she inherited 38 acres of what was a smaller fraction of the original family farm. Relics of the original farm still exist today which adds to its charm. By 1995 Vicki realized her dream of starting a vineyard on the farm. Although she started planted vines in 1995 and 1996, hurricanes derailed her progress for several years. Vicki and her team stayed the course. After just a few hours with her, I am not surprised. In 1999 the wine and gift shop were built and opened in 2000. The rest as they say is history…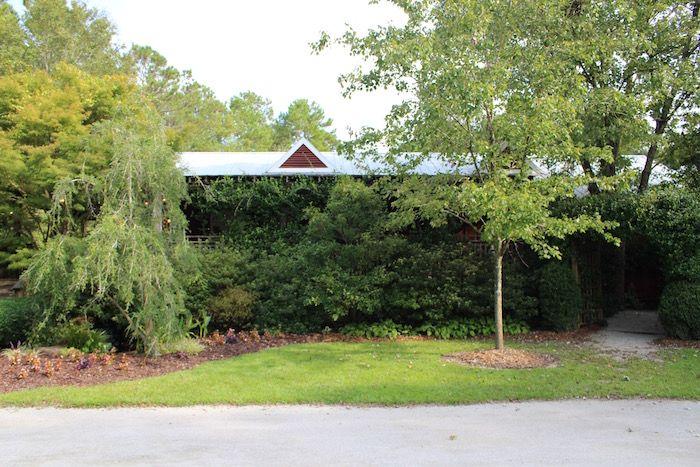 The Wines: So, why is the name "La Belle Amie Vineyard" but the wine label is "Twisted Sisters"? Vicki told us a very funny story about this. As it turns out, she initially did sell her wine under the La Belle Amie label. However, since sales were not what she expected she decided to try a more relatable, fun label. She served the same wine at tastings in "La Belle Amie" wine bottles and "Twisted Sisters" wine bottles. People preferred and bought more of the Twisted Sisters wine so she stuck with that label! Pretty genius if you ask me.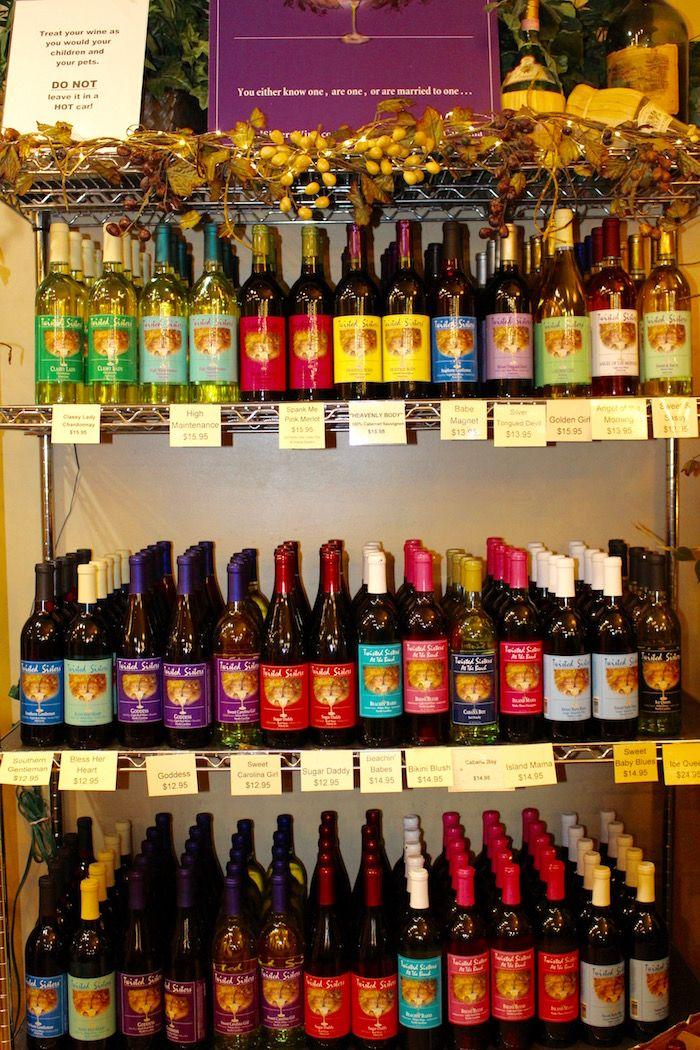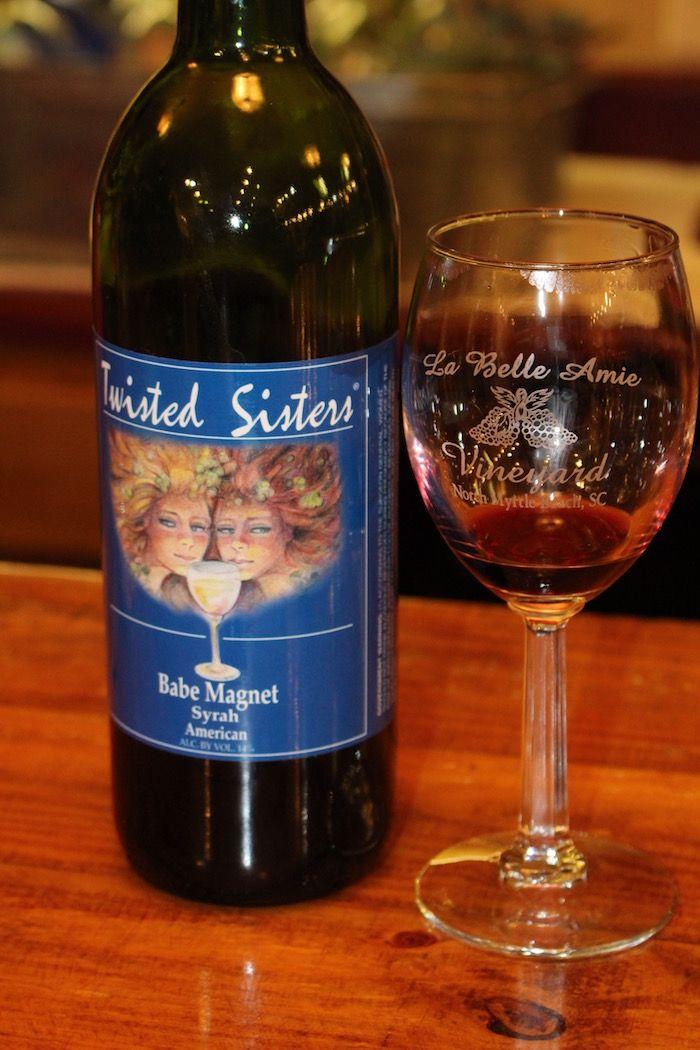 The label is very creative as are the names. How about a glass of "Babe Magnet" Syrah or "Classy Lady" which is a Chablis style Chardonnay or "Southern Gentlemen" which is a soft dry red wine made from Muscadine grapes? There are also the Twisted Sisters-At the Beach Wines all made from Muscadine grapes. Try the "Bikini Blush" which is a medium sweet exotic blend or the "Island Mama" which combines pineapple and orange flavors with Southern grapes.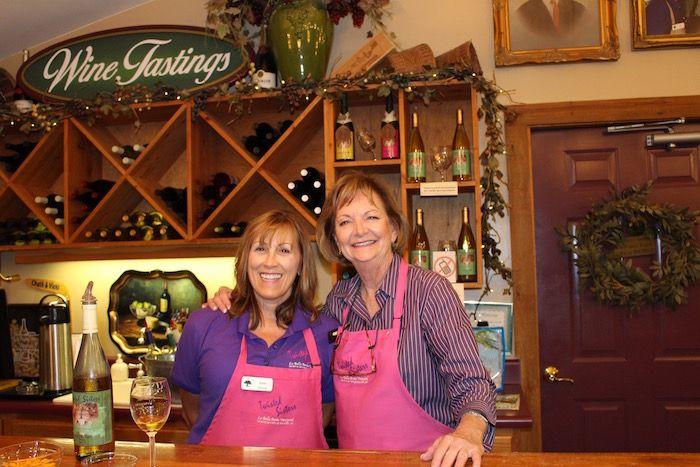 All of the Twisted Sisters wines have 12-15% alcohol with the Merlot at 15%! We sampled dry white and red wines, semi-sweet wines, Southern style wines and At the Beach wines. In addition, we were treated to their mulled wine and wine slushie both of which were delicious! They also offer Blueberry wines such as "Bunny Berry" and "FruitGria". I don't think you will believe me when I tell you this part. The cost of the wine tasting is $5 + tax for any 6 wines. That is less than $1 per tasting! When was the last time you paid $5 for a wine tasting?
The Gift Shop: As a wine enthusiast I have been to my share of wine shops. I can honestly say I have never seen so many creative wine gifts before! The gift shop at Belle Amie Vineyard also has dipping sauces, dressings and mustards for sampling.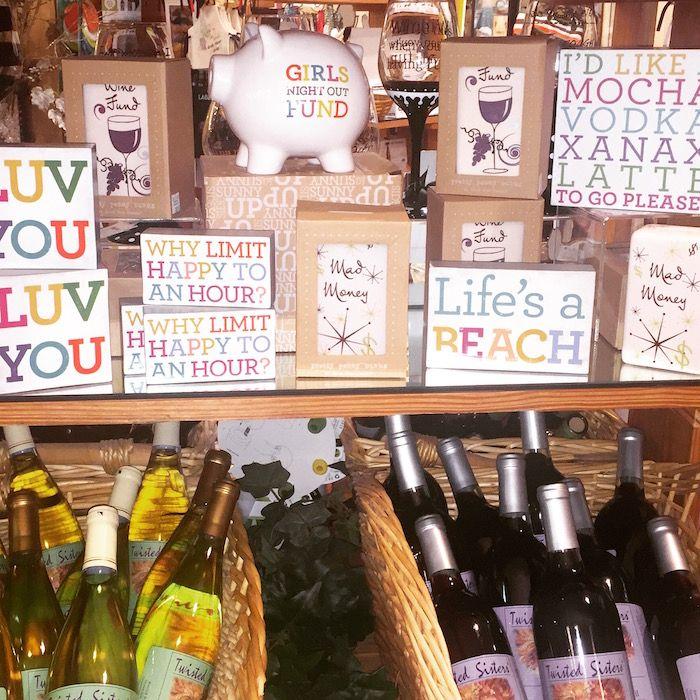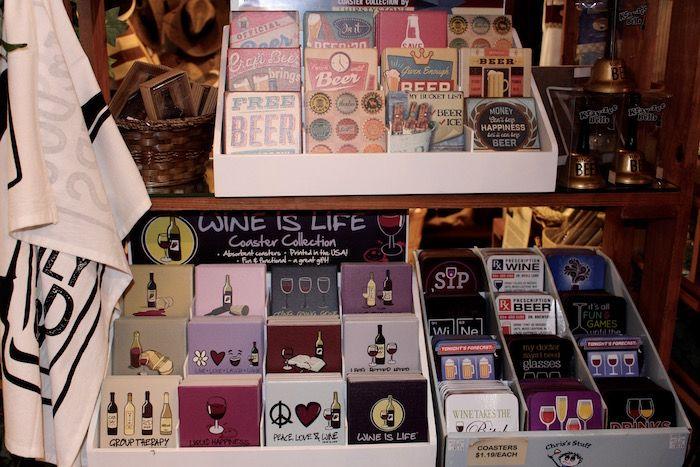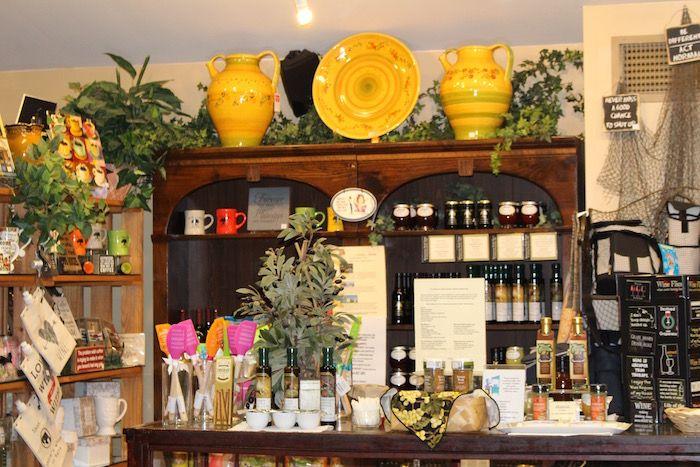 The Vineyard: Vicki took us on a tour of La Belle Amie Vineyard. We sampled different types of Muscadine grapes right of the vines! Vicki's passion and knowledge for wine making was evident on the tour. The vineyard is filled with beautiful sculptures, trees and trellises. There is also large outdoor entertainment area where events are held almost daily!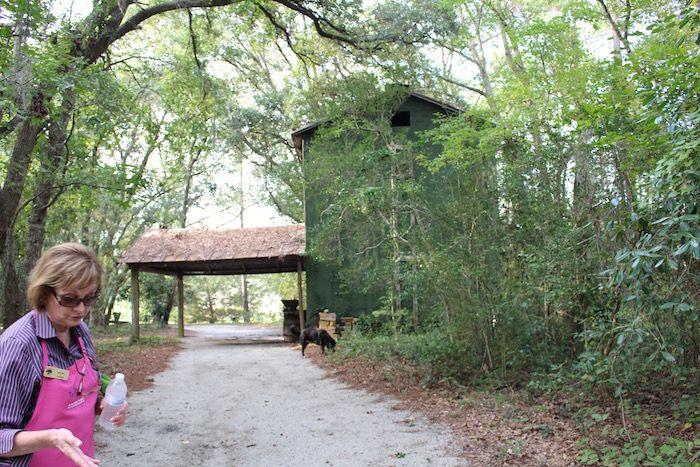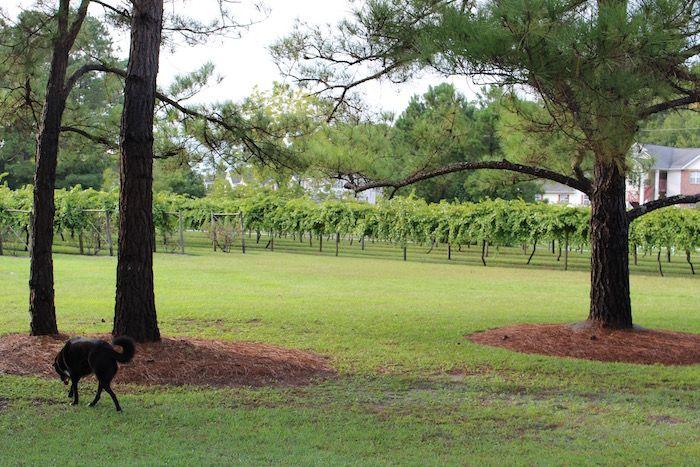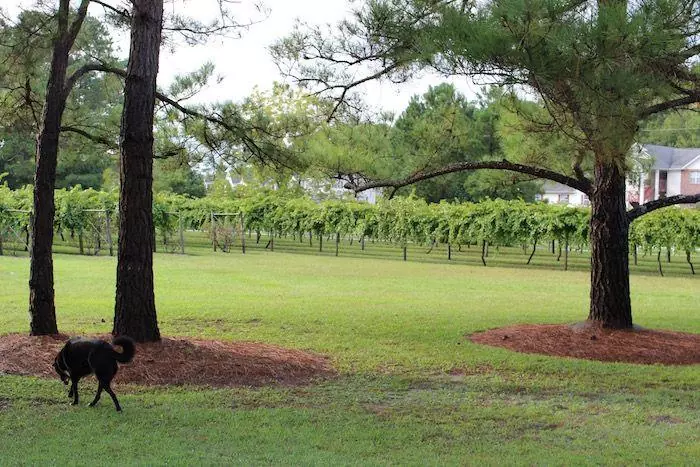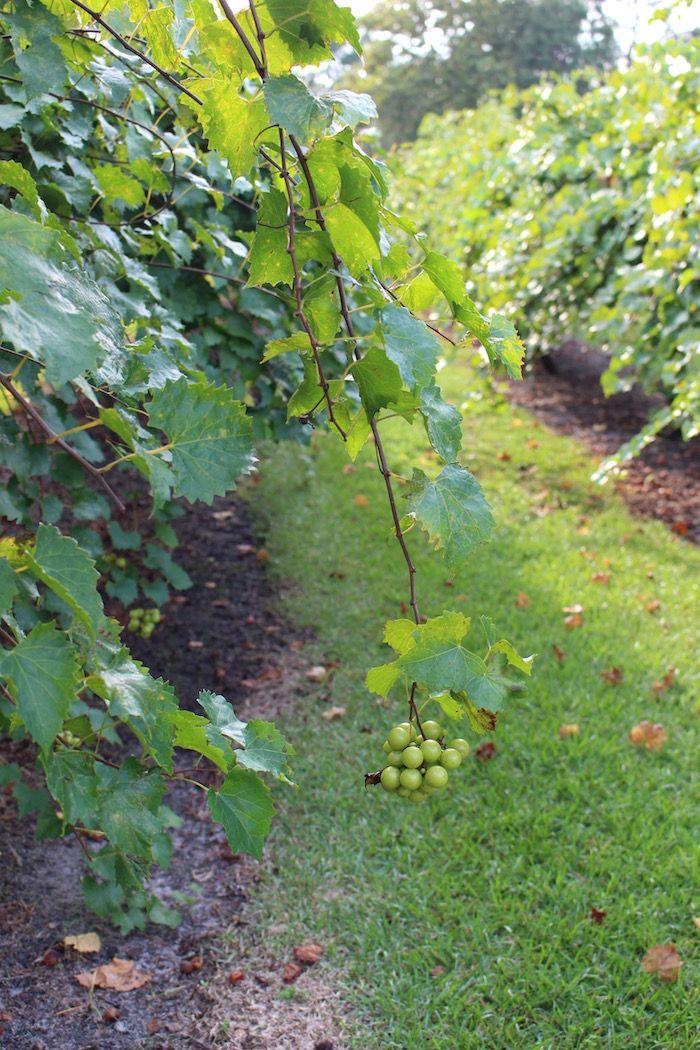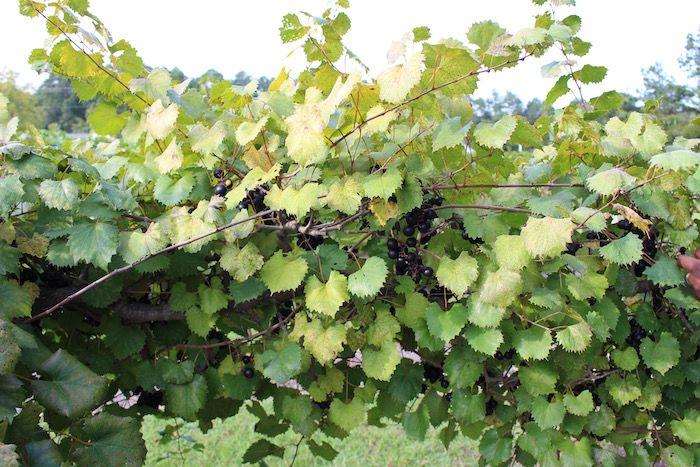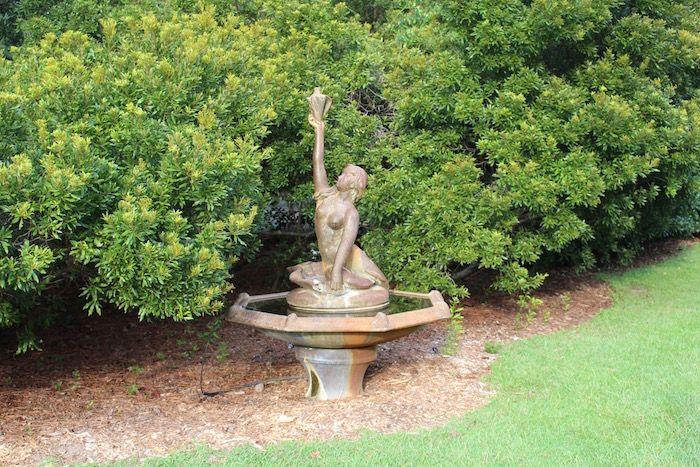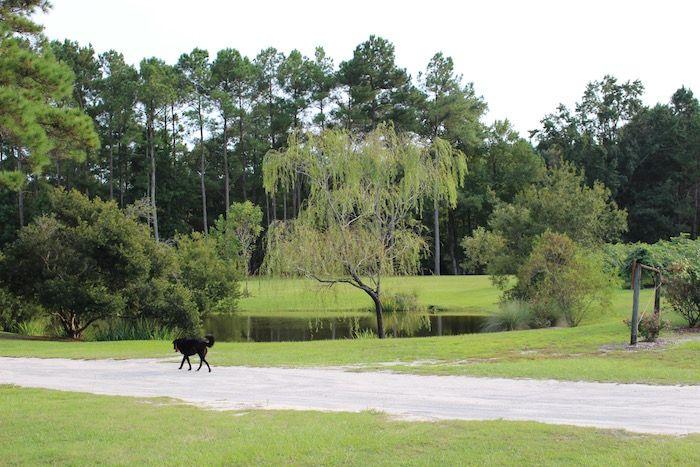 The Events: There is live music every week at La Belle Amie Vineyard. Wine Wednesdays, Oldies Thursdays, Wine Down Fridays and Music Saturdays take place from 1-5pm. There are also bonfires, musical festivals and special Holiday themed events. Vicki mentioned to us that at any of these events hundreds of people can be in attendance drinking and dancing under the moonlight. Weddings are often held there are as well. I can see why!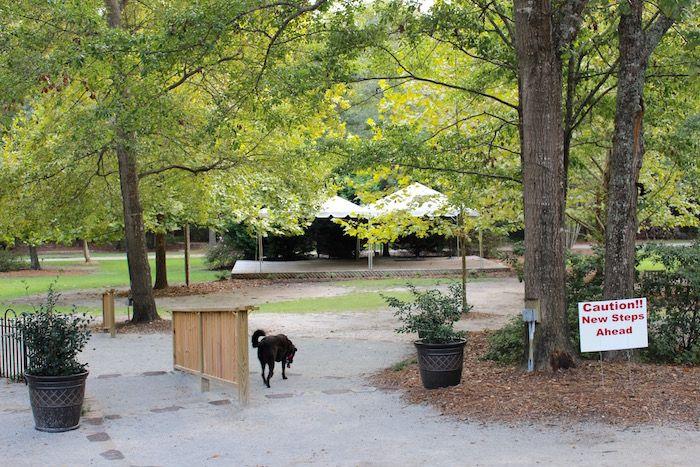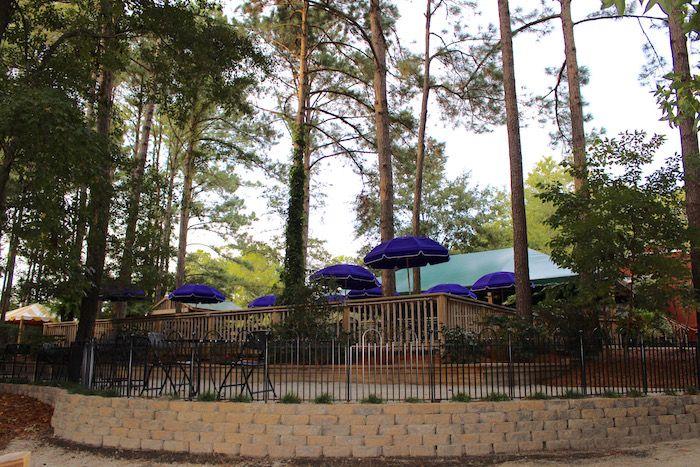 As you can tell, we had a wonderful afternoon at La Belle Amie Vineyard in North Myrtle Beach South Carolina. For more information on La Belle Amie Vineyard please visit their website. Better yet, visit the vineyard on your next trip to Myrtle Beach!
This is the first in a series of posts on my recent visit to Myrtle Beach South Carolina. Stay tuned to the blog for information on unique dining experiences as well as hidden gems you should visit. Although I received a complimentary wine tasting and this was part of a press trip by Visit Myrtle Beach, all opinions expressed in this post are my own.
Have you been to La Belle Amie Vineyard? If so share your thoughts with us below!