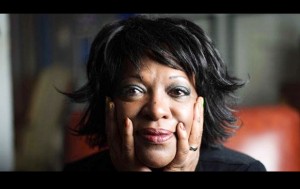 I will admit that I have a personal reason for choosing Rita Dove as one of our greatest artists and achievers to highlight this  month during black history month. Since 1989 Rita Dove has been teaching at my alma mater-The University of Virginia- where she holds the position of Commonwealth Professor of English. Unfortunately as a pre-medical student I did not attend any of her classes but learning more about her over the years I wish I had. There is no way to give justice to her or sum up her accomplishments in just one blog post but I hope after reading this you will be inspired and read some of her works.
It is no surprise that Rita Dove was destined for greatness. She is the daughter of Ray Dove and Elvira Hord. Her father was the first African-American chemist to work in the tire industry at Goodyear and her mother, who shared her love for reading with her daughter, was a honor student in high school. She grew up in Ohio and after high school Ms.Dove attended Miami University graduating summa cum laude. In 1974 she was the recipient of a Fulbright Scholarship at Eberhard Karls Universitat Tubingen in Germany. In 1977 she then received her MFA from the University of Iowa.
While teaching creative writing at Arizona State University, Ms.Dove won the Pulitzer  Prize for Poetry in 1987. The prize was awarded for her most famous work "Thomas and Beulah"  published in 1986. It is a collection of poems loosely based on the lives of her maternal grandparents. Many have said her work cannot be defined to one particular era or category. She has published nine volumes of poetry, short stories, essays and in 1994 published a play "The Darker Face of the Earth" which premiered at a Shakespeare festival in Oregon, The Kennedy Center in Washington, DC and later at the Royal National Theatre in London. Her most recent collection of poetry is Sonata Mulattica published in 2009 and in 2011 she published "The Penguin Anthology of 20th Century American Poetry".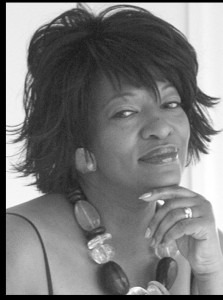 She was named the United States Poet Laureate by the Librarian of Congress in 1992 and held that position from 1993 to 1995. She was the youngest person to hold that position and the first African-American to do so since the position had officially been titled "Poet Laureate". In 2004 under Governor Mark Warner she also served a two year term as Poet Laureate of Virginia. During her tenures as Poet Laureates, Dove focused on spreading the word about poetry and increasing public awareness of the benefits of literature. As an example, while serving as United States Poet Laureate  she recruited writers to explore the African Diaspora from the perspective of artists.
Bestowed to her are countless literary and academic honors including 24 honorary doctorates. Some of her most notable honors include the 1996 National Humanities Medal/Charles Frankel prize given by President Bill Clinton, the 2011 National Medal of Arts given by  President Barack Obama and the annual "Rita Dove Poetry Award"  established by Salem College Center for Women Writers in 2004. To date she is the only poet to have received both the National Humanities Medal and the National Medal of Arts.  I follow my alumni site on Facebook and a few months ago we were all invited to the premiere of a documentary based on her life. "Rita Dove: An American Poet" by Argentinean-American filmmaker Eduardo Montes-Bradley premiered at the Paramount Theater in Charlottesville on January 31, 2014. The film incorporates still images and home movies taken by Rita Dove's father in the 1950's and 1960's along with interviews between her and Montes-Bradley. Based on the description of  the documentary, it gives a very personal look at this amazing artist including her love for music, the cello and art including Diego Rivera.
In terms of her personal life, Rita Dove has been married to Fred Viebahn a German writer since 1979. They have one daughter Aviva Dove-Viebahn.
I have thoroughly enjoyed researching and learning more about this extraordinary woman, educator, poet, artist and African-American achiever. My only regret is not attending one of her classes at The University of Virginia. If you have, please share your experience with us!
N.S.W