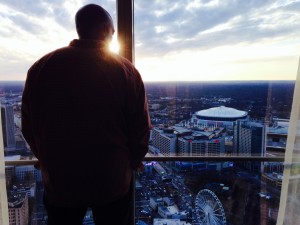 Before I get to the 5 reasons why I love Atlanta, I will list the 3 reasons I was prompted to write this post.  First, I read a blog post on Twitter last week in which a family came to Atlanta for 2 days during a cold rainy spell and had a miserable time. Reading it made me sad since they had very little good to say about my new hometown and missed out on all the wonderful things this city has to offer. Second, USA today recently voted Atlanta its Best US Value Travel Destination! Third, as a lifestyle blogger living in Atlanta I have been asked by those visiting the area of things to do and places to eat. I used the new search engine function on my website and realized I did not have a comprehensive article on this topic and so ta-da!!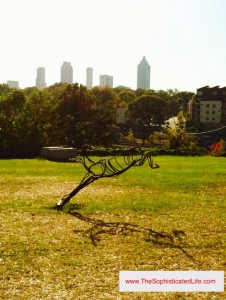 1) The Food:  The variety and quality is just unprecedented compared to area other areas I have recently lived in. Besides all the award winning chefs and restaurants from high end to food trucks, there are numerous farmers markets that take place from spring to fall throughout the city and suburbs. For  those looking for our "Chinatown" or "Koreatown" head to Buford Highway. You will have your choice of various authentic Asian cuisines, supermarkets and even churches. I won't spend more time on this subject since I have not 1, not 2 but 3 food articles on the website!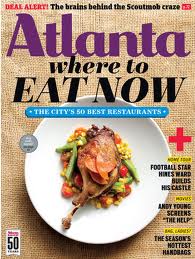 2) The People:  Southern hospitality is real. It exists. When I first arrived in Atlanta this Northeasterner could not believe that people just started talking to me! From people in the grocery stores, to the valet guy noticing my Florida tags and chitchatting about his time there to people saying hello to me in the park. It definitely took some getting used to but I love it. Before even moving to Atlanta it seemed as if everyone that I knew knew someone that lived there. Introductions were made and friendships quickly formed. Networking has been effortless in this city with social events happening almost daily. The best example I can give of the great people I have met here is the wonderful turnout off 22 people I had for my Birthday dinner after living here for less than 2 years!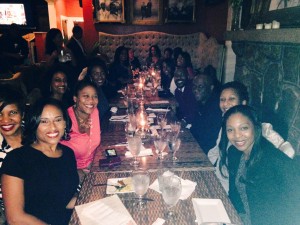 3) The Places: Atlanta may be a city but within the city itself are countless quaint neighborhoods each with its own character. Walkable trails, parks, restaurants all within steps from your home. Some of my favorite neighborhoods include my own in West Midtown and Atlantic Station, Virginia Highlands, Inman Park, Candler Park and Ansley Park. Piedmont Park is our "mini Central Park" and home to the Atlanta Botanical Gardens.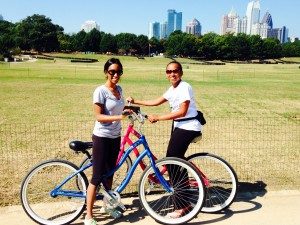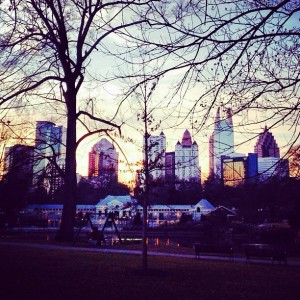 Both are beautiful and hold many seasonal events all year.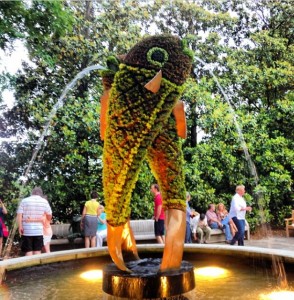 Close by there is also downtown Decatur which is thriving with shops and a new hub for the best restaurants in town. Academics flock to Emory Village with its own long list of restaurants and shops and close proximity to Emory, the CDC and Children's Healthcare of Atlanta.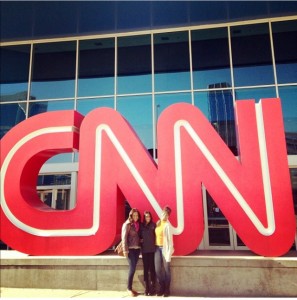 Our downtown area is known for  major tourist attractions such as Centennial Olympic Park, CNN, Coca Cola, the Georgia Aquarium (which is the largest in the country) and our newest attraction-the year round enclosed Ferris Wheel which allows for great views of the city. Be sure to also visit the Martin Luther King Jr. National Historic Site.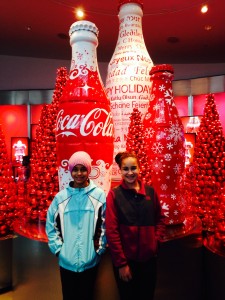 Close to downtown in Grant Park there is the Atlanta Zoo home to many exotic animals and my favorite-Pandas! Visit the blog post "A Visit to the Atlanta Zoo".  If you enjoy sports be sure to check out our football, basketball or baseball teams that play in venues downtown as well.  And if you enjoy shopping be sure to head north to the famous Buckhead area and lose your mind and your dollars in the Lenox and Phipps shopping plazas.
4) The Weather. OK. Yes I know. We were shut down this past winter because of 2 inches of snow and ice. But, that's because typically we do not get any snow or ice! That was a deciding factor in why I chose to move here vs. heading back to the Northeast. I do not like shoveling snow or driving in ice. I am from Jamaica originally and I love the sun and love being warm. Atlanta has 4 seasons but the winter is typically mild with a long fall and early spring. Even during the winter we have some warm days in the 60's that can get you through the more frigid ones. By far the fall is absolutely my favorite time of year here. The crisp cool breezes and magnificent colors of the trees and leaves are breathtaking.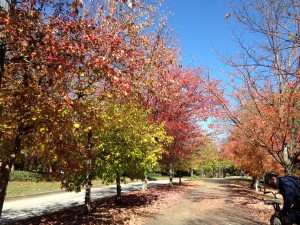 5) The Culture: In a World Cities Culture Report from 2012 it was stated "Culture in all its diverse forms is central to what makes a city appealing to educated people and hence to the businesses which seek to employ them". It also stated that many cultural elements shape a city including large and small music venues, record shops, libraries and book shops, museums and galleries, parks and cafes. Anyone who lives in Atlanta can tell you that we have all of the above abundantly covered! There is the historic Fox Theater bringing Broadway shows, ballets and famous musicians. There is the Woodruff Arts Center which includes the High Museum of Art, the Atlanta Symphony Orchestra and the Alliance Theater.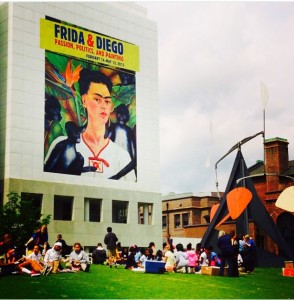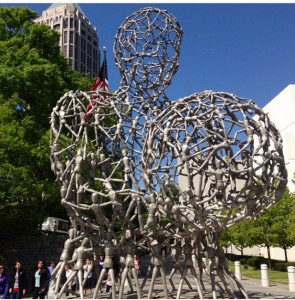 There is also the Fernbank Museum and Center for Puppetry Arts which are great places for children and young adults. Music venues include the Chastain Amphitheater, Philips Arena, Center Stage, The Tabernacle and many more. And I can not exclude the many outdoor music festivals include the free Atlanta Jazz festival held every year over Memorial Day weekend.
I have lived in this great city less than 2 years and it already feels like home. After reading this blog post I am sure you can understand why. If you live in Atlanta tell me all the reasons you love it!
N.S.W.