Considering a Caribbean island getaway? How about Antigua?! Our favorite guest blogger Joy is back with "10 Fun Facts About Antigua"!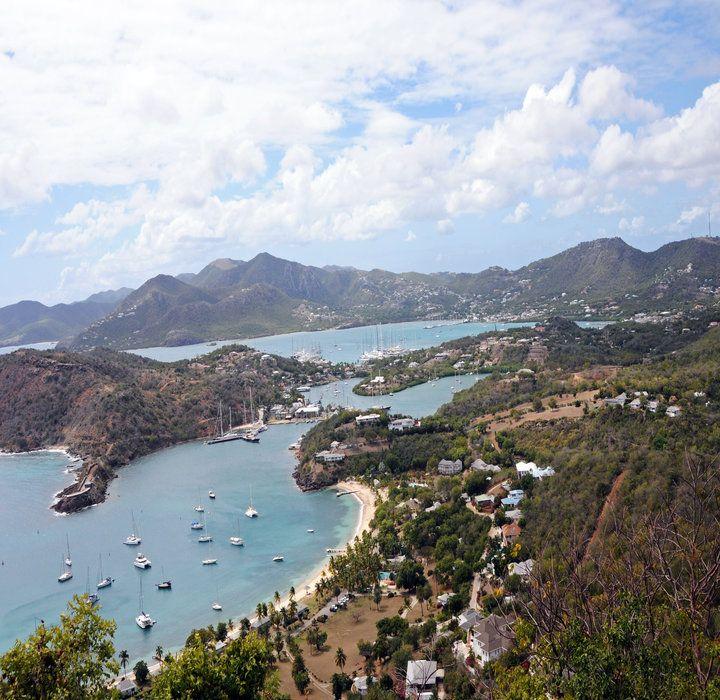 Intro from Joy:
There are many options for your ideal tropical getaway. The Caribbean alone offers tons of awesome escapes. Its 28 island nations include 7000 islands! With so many from which to choose, it can be overwhelming to narrow down your choices. To avoid that, we tend to go to the same places over and over again. Why do that? I really wanted to try somewhere new and different this time. After quite a search, I chose awesome Antigua and had a GREAT trip. Based on my research, here are 10 fun facts about Antigua you should know.
1) It is pronounced: Antigua, An-TEE' ga! It is also known as "Waladii or Wadadii" by the native population.
2) Location:
Is actually part of the country of Antigua & Barbuda. Barbuda, about 68 square miles, is a flat coral island about 30 miles north of Antigua.  Antigua is in the middle of the Leeward Islands in the Eastern Caribbean, where the Caribbean Sea meets the Atlantic Ocean. Antigua is the largest of the English speaking Leeward Islands. However, it is still small, at 14 miles by 11 miles. Antigua & Barbuda includes the uninhabited island of Redonda, a less than 1 square mile nature reserve.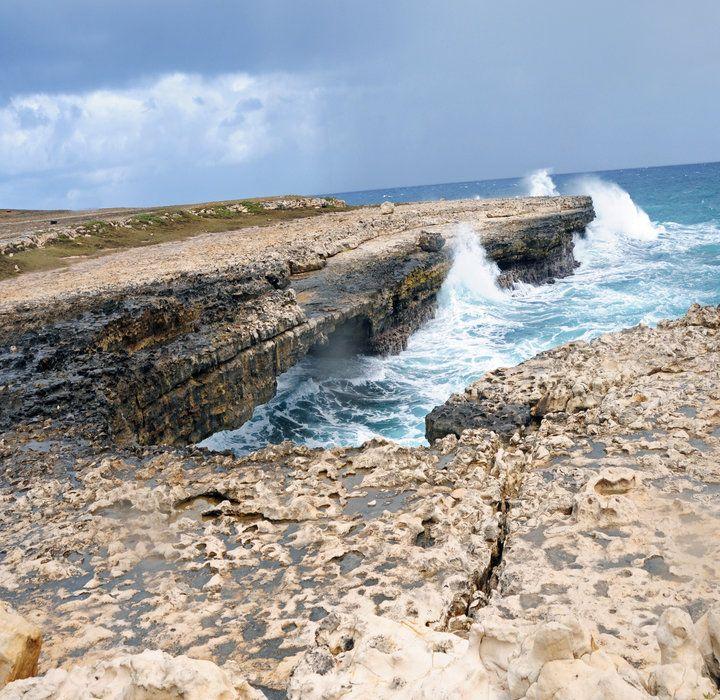 3) It has ideal weather:
Sure, most of the Caribbean is warm and sunny, but Antigua holds the distinction of being the sunniest of the Eastern Caribbean Islands. Temperatures average mid 70s in the winter and mid 80s in the summer. The average annual rainfall is 45 inches, and the island experiences constant northeast trade winds. This means low humidity almost year round.
4) There is something for everyone:
 When you hear Caribbean, you think of the beach, but there is much more. The capital of St. John has everything from high end duty free shops to local boutiques. Gambling is legal, so you can pop into one of the casinos or sports betting parlors. Nelson's Dockyard is the spot for yachting and sailing. It is also the location of Antigua Sailing Week, one of the top regattas in the world. At the Dockyard Museum you can learn about the area's rich history. If you want to delve further into the history of the island, you can take a tour of the ruins of its many sugar plantations. Up in the rainforest go on a hiking or a zip line canopy tour. Visit some natural sites, such as Devil's Bridge, a natural arch carved by the sea. Or, you can just lay out and relax, because Antigua has . . .
5) 365 powdery soft white sand beaches!
Antigua is popularly known to have some of the best beaches in the Caribbean. I have to concur. Whether you want to lay out all day sipping fruity drinks or partake in beach and water sports, the beaches will make you want to come back over and over again.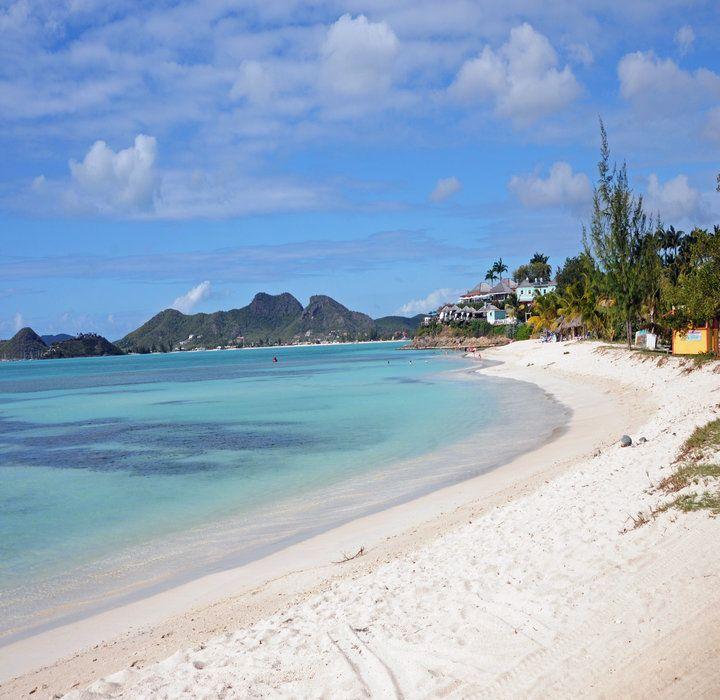 6) Antiguans love cricket:
To quote a local, Cricket in Antigua "is more of a religion than a mere sport." It is played everywhere and at any time. Other popular sports on the island are sport fishing, windsurfing and kite-surfing.
7) Mount Obama is the highest point:
The name was changed from Boggy Peak in 2009 to honor United States President Obama. How cool is that?!
8) The V.C. Bird International Airport:
A modern, new terminal of the airport was completed in 2015 at a cost of $100 million! It is served by British Airways, Delta, American and United airlines to name a few.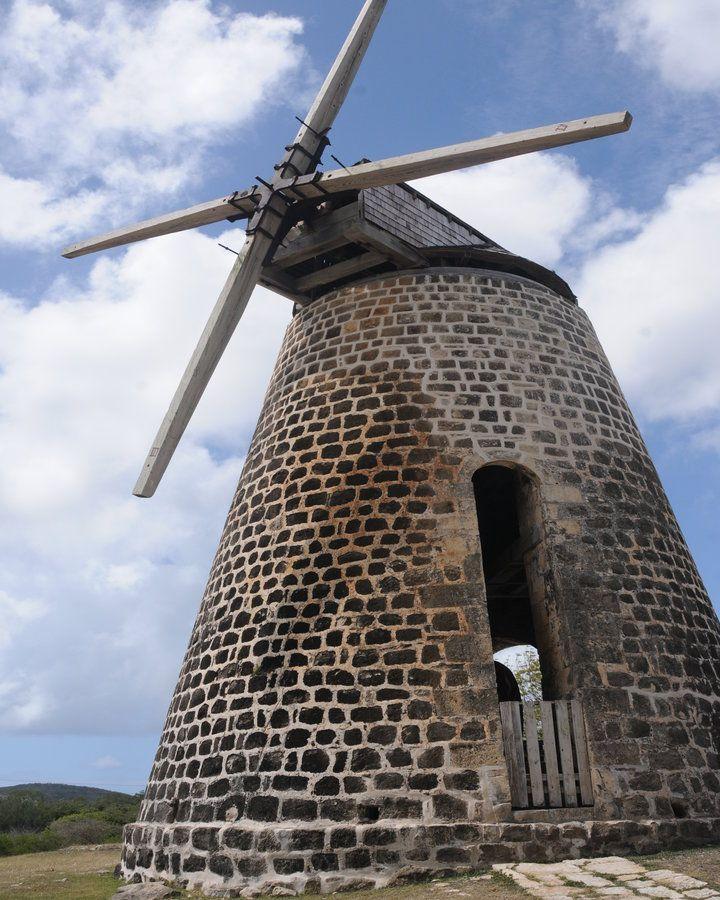 9) Famous residents:
Famous people who have lived or owned homes on the island include Oprah Winfrey, author Jamaica Kincaid, the fashion designer Giorgio Armani, Richard Branson of Virgin Atlantic and Eric Clapton who built a drug and rehabilitation center on the island.
10) Carnival!
Carnival is celebrated in Antigua as it is on many other Caribbean islands. However, Antigua's carnival is celebrated on the dates of its emancipation of slavery which occurred at the end of July to early August. It is a ten day celebration filled with colorful costumes, live music and parades. The most important day is "j'ouvert" when steel and brass bands play all over the island. Barbuda's Carnival is held in June and is known as "Caribana".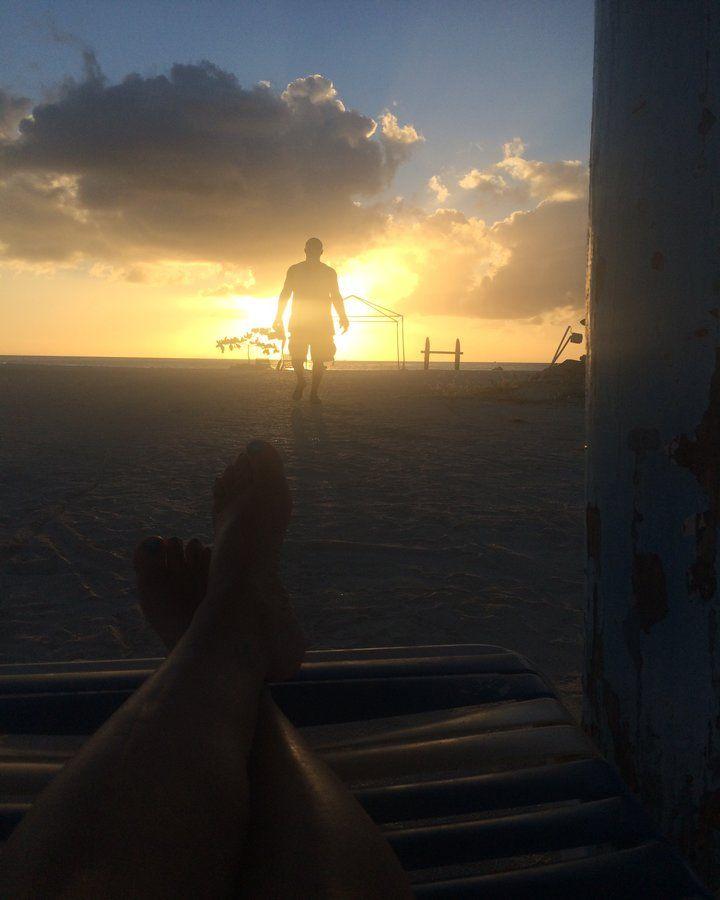 I hope you have enjoyed these 10 fun facts about Antigua! I  highly recommend Antigua, but wherever your travels may lead, enjoy and be safe!
-Joy
Thank you Joy for sharing this great post on Antigua! Have you been there? If so share your thoughts with us! For more information on Antigua visit their tourism website.