Although I was given complimentary media passes to the 2017 Savannah Food & Wine Festival events, and there are affiliate links in this post, all opinions expressed in this post are my own.
The 2017 Savannah Food & Wine Festival was held from November 7th thru November 12th. Although this was not my first time in Savannah, it was my first time attending the annual food & wine festival. As my readers know, I will travel for great food and wine! I have been to several other food & wine festivals across the country. If you're planning on booking some food tours on your next trip, I highly recommend Viator, as they've saved me up to 50% on tours in the past. Although I usually attend the grand tasting events in which you walk around sampling from gourmet chefs, restaurants and wine vendors, for the 2017 Savannah Food & Wine Festival I decided to go another route. I decided to go to Savannah during the week to attend "Master Classes" held at Chef Darin's Kitchen Table as well as the Big Green Egg event at the Westin Savannah Golf Resort & Spa. These events were intimate and educational. I had the opportunity to speak directly with the chefs and wine makers while sampling their food and wines from all over the world! If you're looking for the best festivals in Savannah, add this to your list. Here are some of the highlights from the 2017 Savannah Food & Wine Festival!
Festivals in Savannah:
2017 Savannah Food & Wine Festival
Day # 1 Tuesday November 7th:
1. The first day of this gem among festivals in Savannah got off to a great start with the master class "South West France Wine & Food" hosted by Jean-Yves Vandeville. We went beyond Bordeaux to sample this region's varietals and food. My favorite wine was the Bergerac. We were also treated to foie gras, duck rillettes and a cassoulet. This was my first time having cassoulet which is a slow cooked French casserole. It was so tasty! I just returned from France and wish I had known about this dish. I will definitely order it AND make a trip to Bordeaux on my next trip.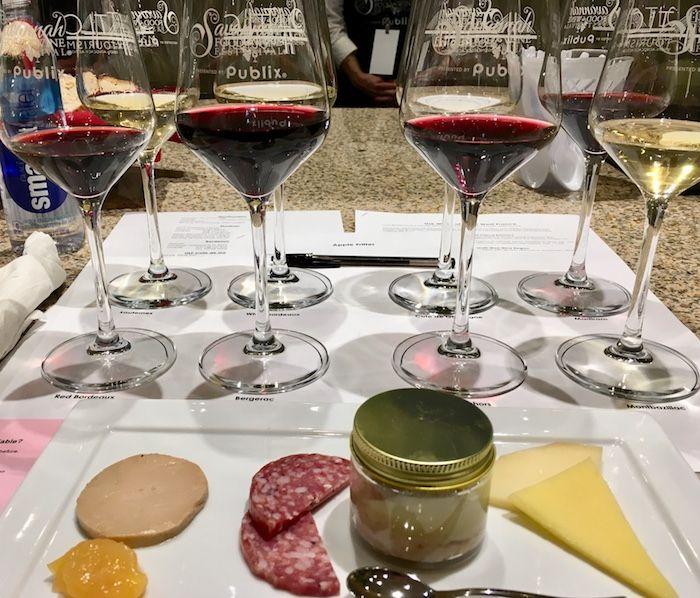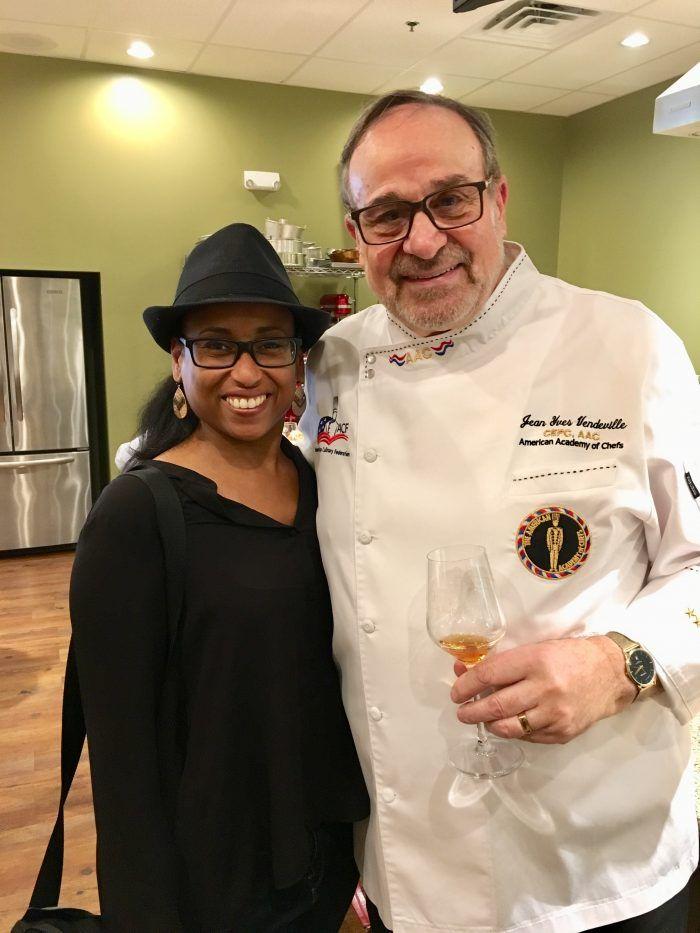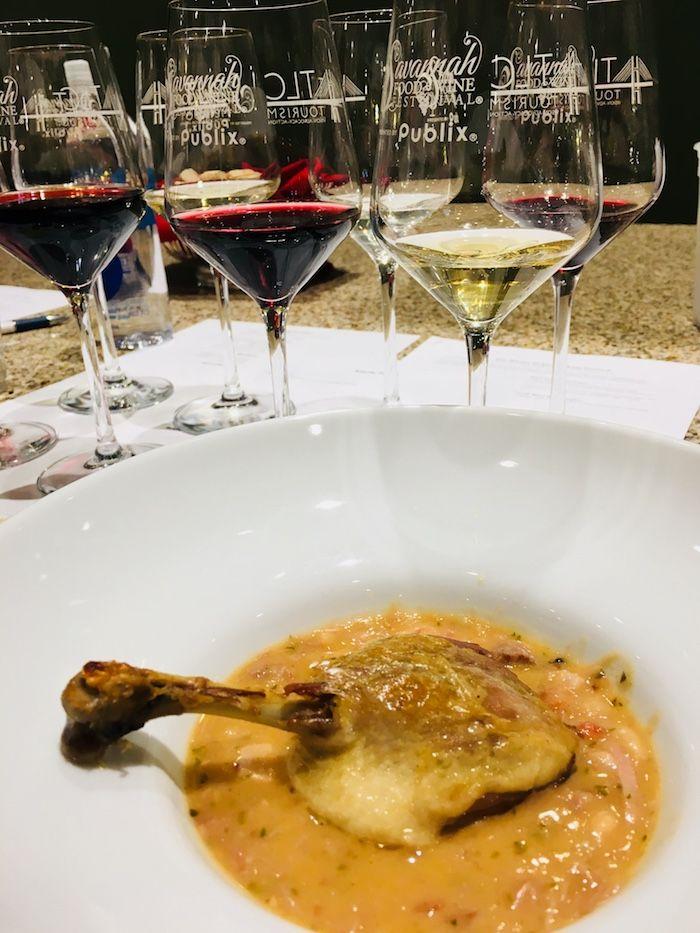 2. The next master class was "Southern Dishes with a French accent" hosted by Chef & Author Jennifer Hill Booker and Heath Karesh from Treasury Wine Estates. It was a pleasure to meet Chef Booker who resides in Atlanta. After sampling her dishes of quick pickles, pimento cheese stuffed potatoes and pork en croute with apple duxelle, I look forward to attending one of her events in Atlanta. I bought her cookbook entitled "Field Peas to Foie Gras: Southern Recipes with a French Accent". I think the combination of southern food with French influences is a very unique twist. In terms of the wines, I was introduced to "19 Crimes" which is an Australian red blend. It included 3 of my favorite reds: Shiraz, Merlot and Zinfandel. It was so smooth! We also sampled a New Zealand Sauvignon Blanc and a Pinot Noir from the Carneros wine region in California.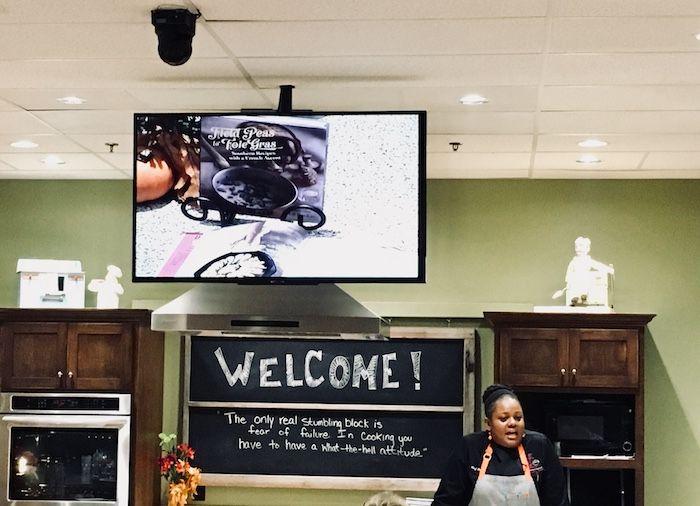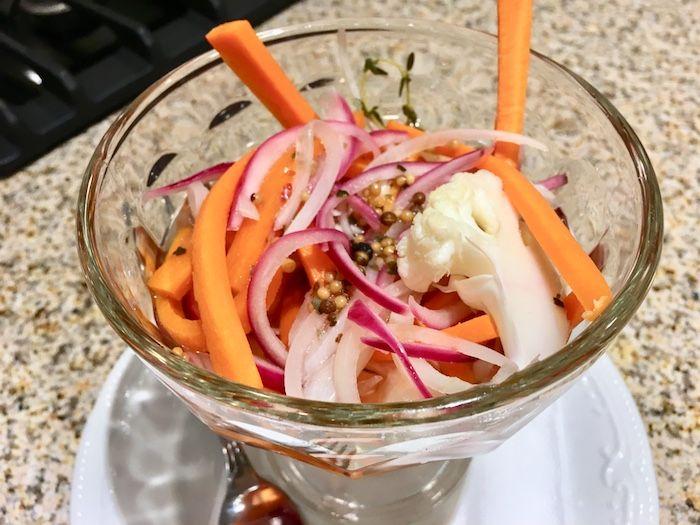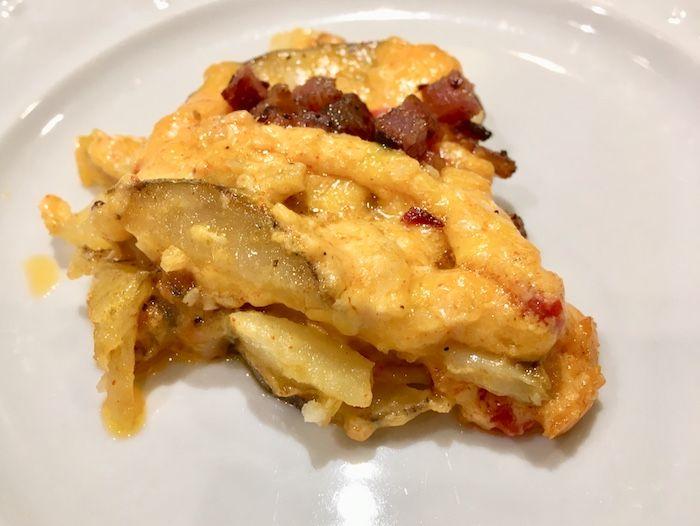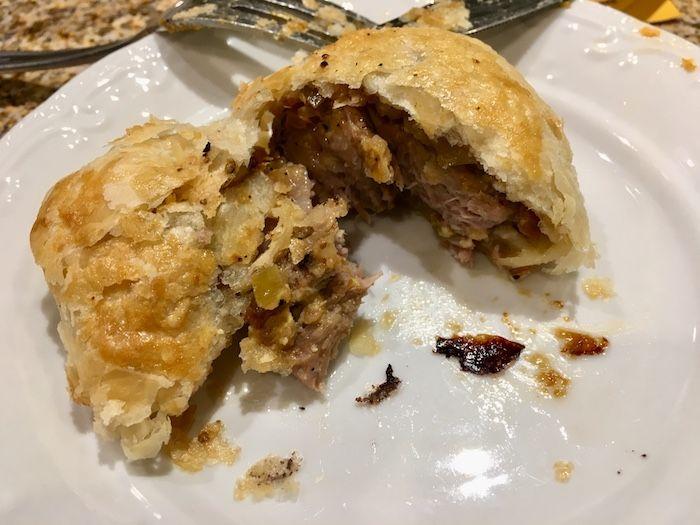 3. On Tuesday evening I attended "Whiskey at the Whitman" sponsored by The Dubliner Irish Whiskey. Festivals in Savannah aren't complete without liquer. Proceeds supported the 200 Club of the Coastal Empire. It provides immediate financial assistance to the families of firefighters, EMS and law enforcement officers who lost their lives in the line-of-duty. The Whitman is a beautiful 19th century mansion across from Forsyth Park. It was the official kick-off event for the 2017 Savannah Food & Wine Festival. Food was prepared and served throughout the mansion. From the patio to bedrooms to the living room and patio, attendees were able to sample food, drinks, desserts and several brands of whiskey. I am not a whiskey drinker but I enjoyed the Irish cream as well as a Chateau Ste Michelle Riesling.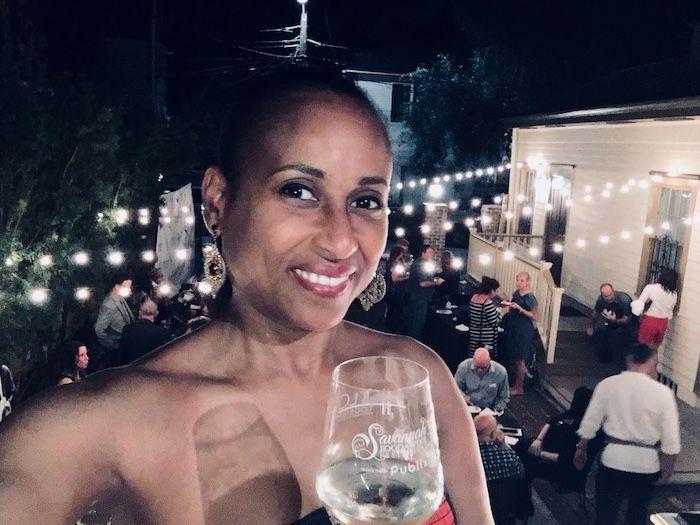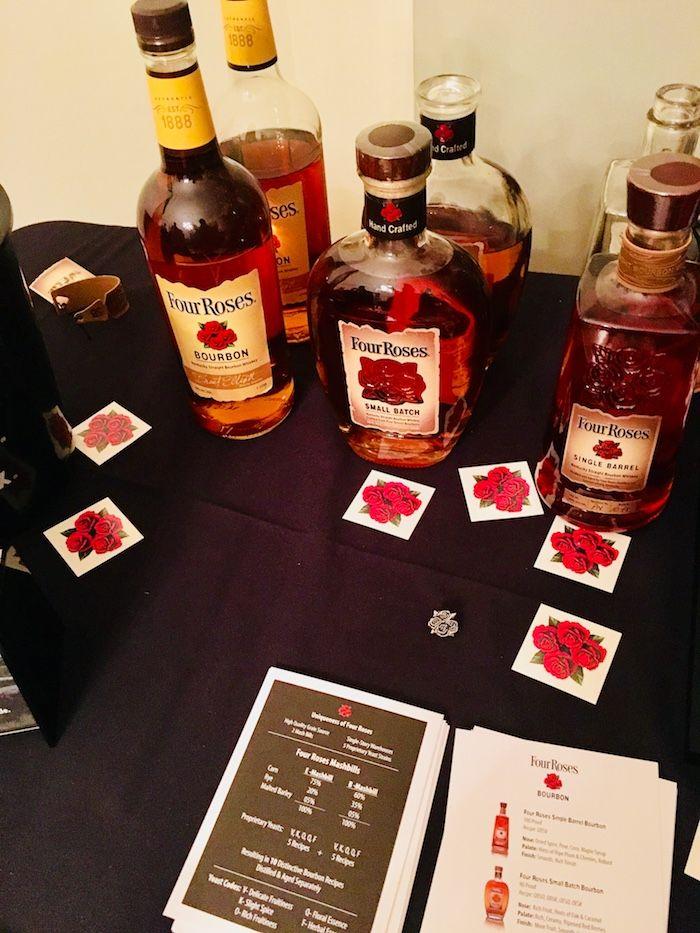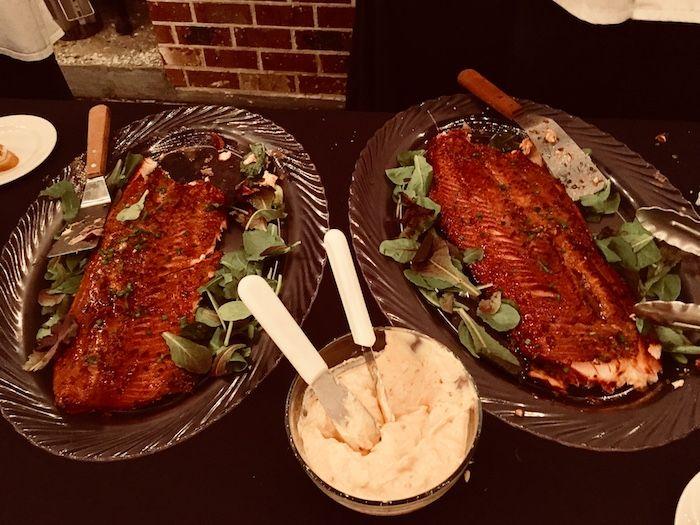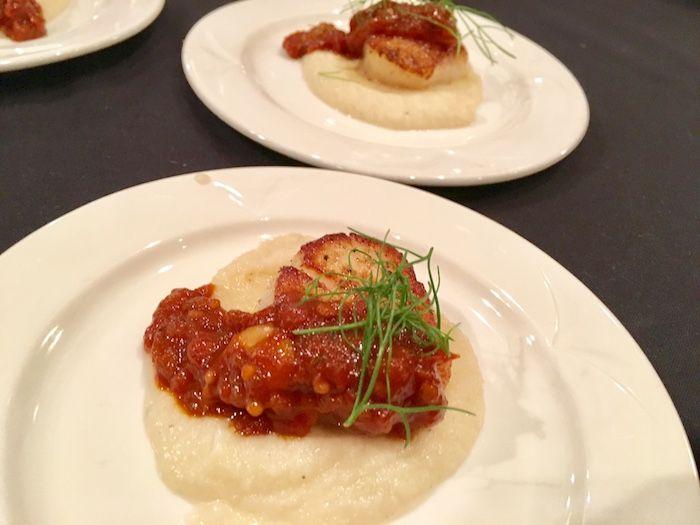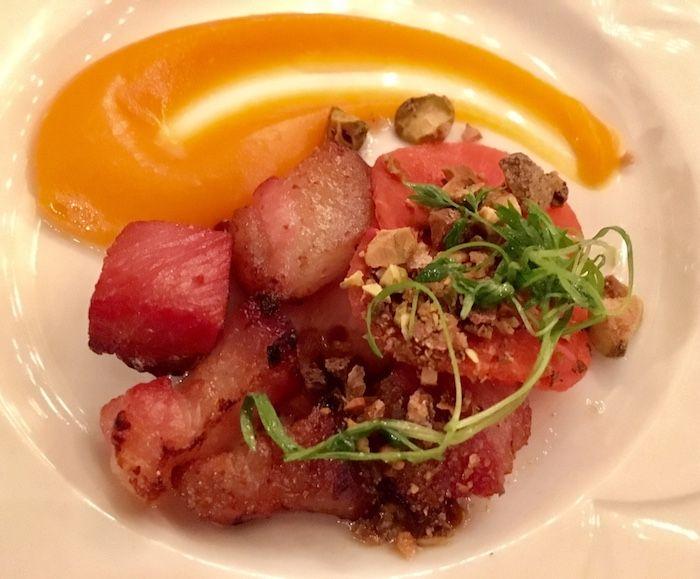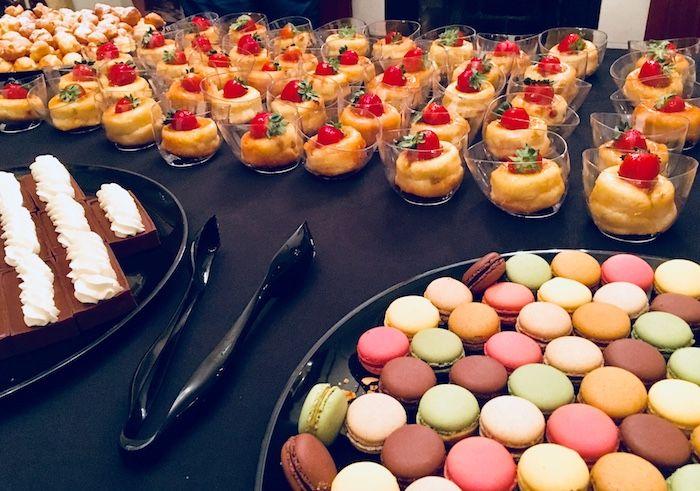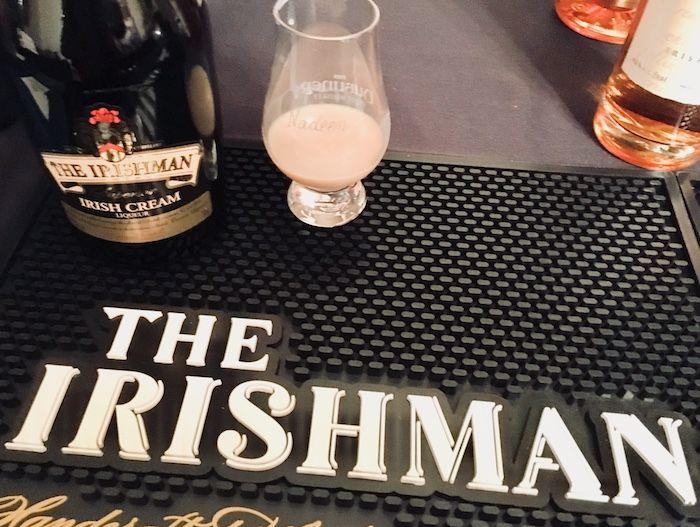 Day #2 Wednesday November 8th:
1. I live in Atlanta and have been a fan of Chef Steven Satterfield for years! I actually dined at his restaurant, Miller Union, a week before attending the 2017 Savannah Food & Wine Festival. He hosted the Root to Leaf Fall Vegetable Workshop with wine pairings by Gillian Balance of Treasury Wine Estates. Chef Satterfield is the author of "Root to Leaf: A Southern Chef Cooks Through the Seasons". He emphasized using produce from your local markets for fall dishes. All the wines served with these fall dishes were amazing! Penfold's BIN 311 Chardonnay from Australia, Stags Leap Viognier from Napa Valley and Etude Pinot Noir from Carneros.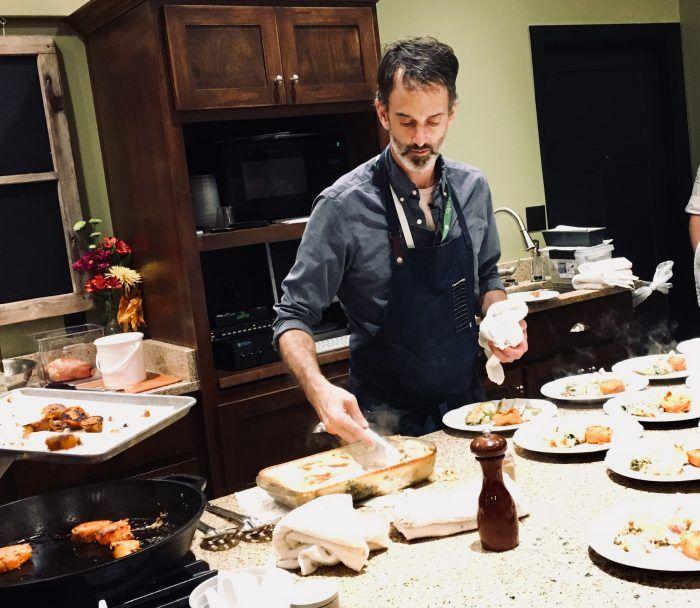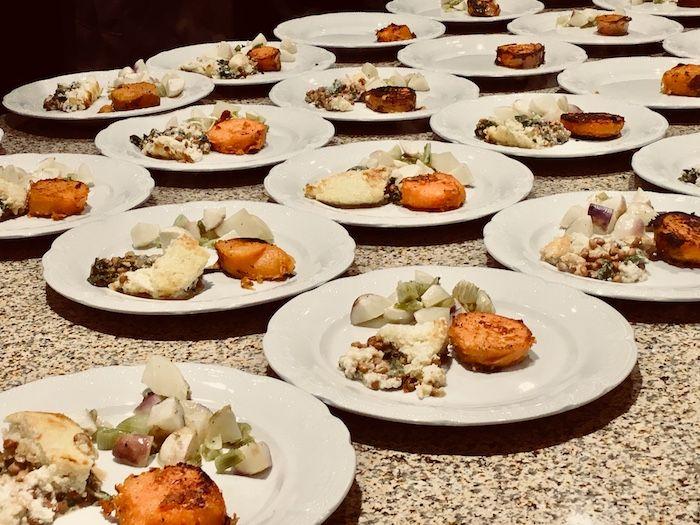 2. The next event for this gem among festivals in Savannah was a Tour of Washington State AVA's hosted by Bob Bertheau. He is the head winemaker of Chateau Ste Michelle. Chateau Ste Michelle's dry Rieslings have been my favorite for years! Therefore, I was excited to enjoy a sampling of their Rieslings, Cabernets and Syrahs. I had no idea they had some many labels and styles of wine. The "Eroica Riesling" has become my new favorite!  I really need to plan a visit there!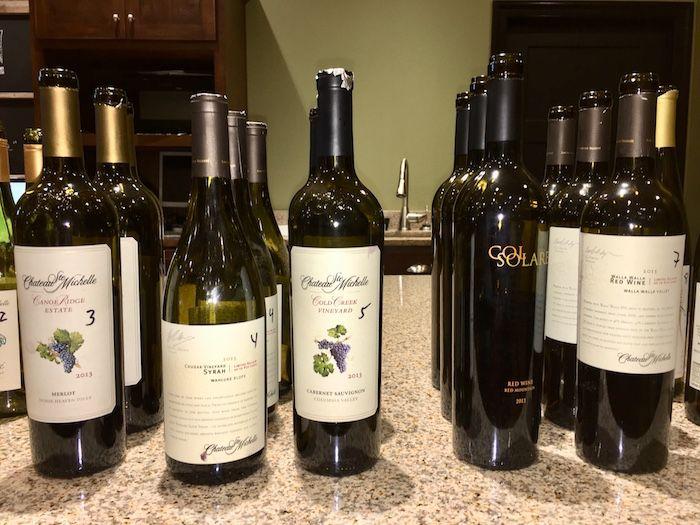 Day #3 Thursday November 9th:
1. I have been to 3 cities in Spain so I was excited to start my 3rd day of the 2017 Savannah Food & Wine Festival, one of the best festivals in Savannah, with "All in the Family: Rioja, Spain's 4th and 5th Generation Wineries Explored". It was hosted by Dhane Chesson who is the director of National Accounts Rioja Wines and Darin Sehnert of Chef Darin's Kitchen Table. She discussed the family run bodegas that make up the Rioja region. Rioja wines come in red, white and rose. The most well-known red wine consists mostly of Tempranillo and some Garnacha. A large part of the culture in Rioja involves drinking wine and tapas, all day long! Sounds perfect to me. Chef Darin treated us to scrumptious tapas that complimented the red wines perfectly!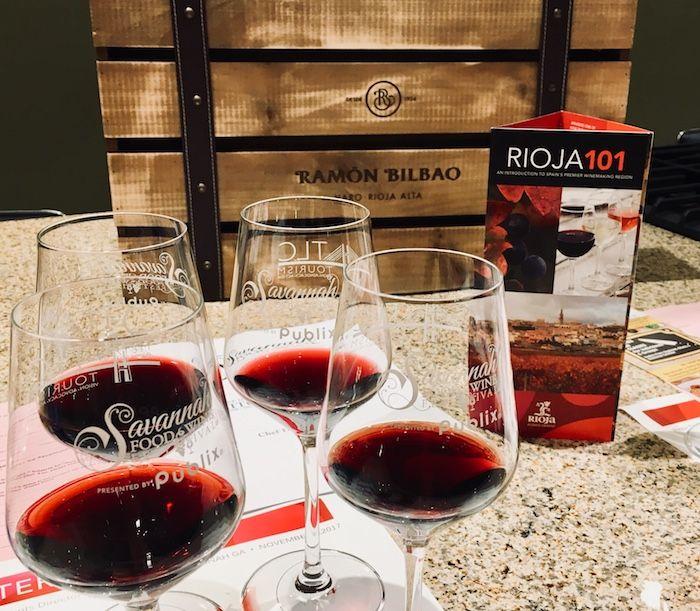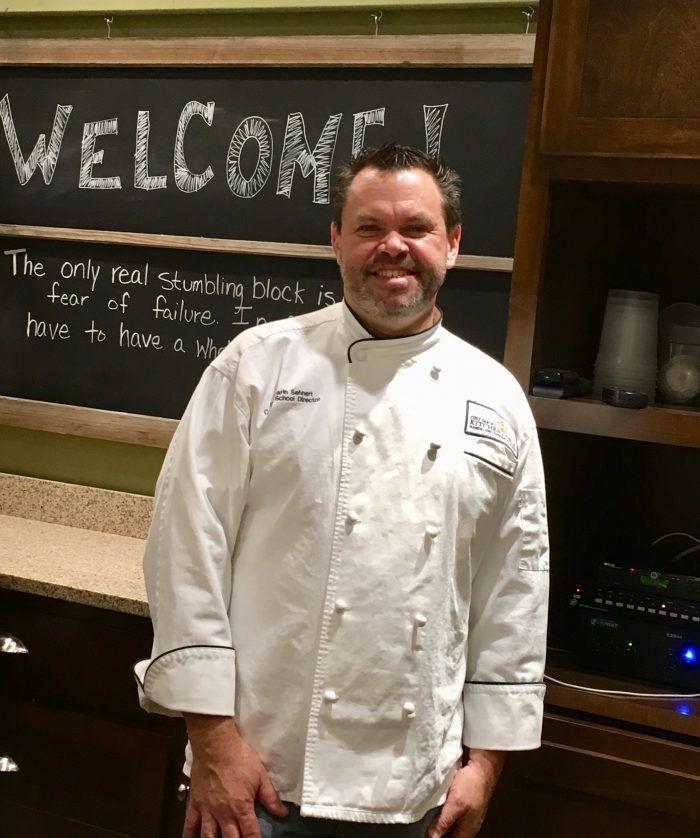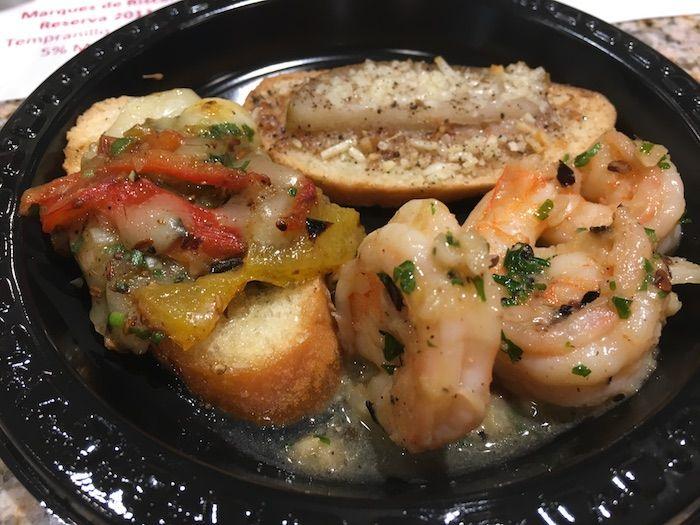 2. Before I left the 2017 Savannah Food & Wine Festival I had to attend an event at the host hotel-The Westin Savannah Golf Resort & Spa. It is a beautiful riverfront property. The outdoor patio at the Westin was the perfect setting for the Big Green Egg grilling class. It was called "How to make the perfect pizza on the Egg" and hosted by Chef Zeb Berry. When cooking with indirect heat from The Big Green Egg, it mimics a brick oven like those in Pompeii. I have actually been to Pompeii Italy and saw those brick ovens! Heat from the natural charcoal radiates within the ceramic walls of the dome allowing for pizza to bake evenly and quickly. During the process, a "ConvEGGtor" plate setter and a pizza stone are used. I sampled 3 types of pizza-duck, Mediterranean and Margherita. I was surprised how crispy the crusts turned out and the brick oven flavor was evident! This was enough to convince me that I need a Big Green Egg at home! The pizzas were served with stout which the attendees enjoyed.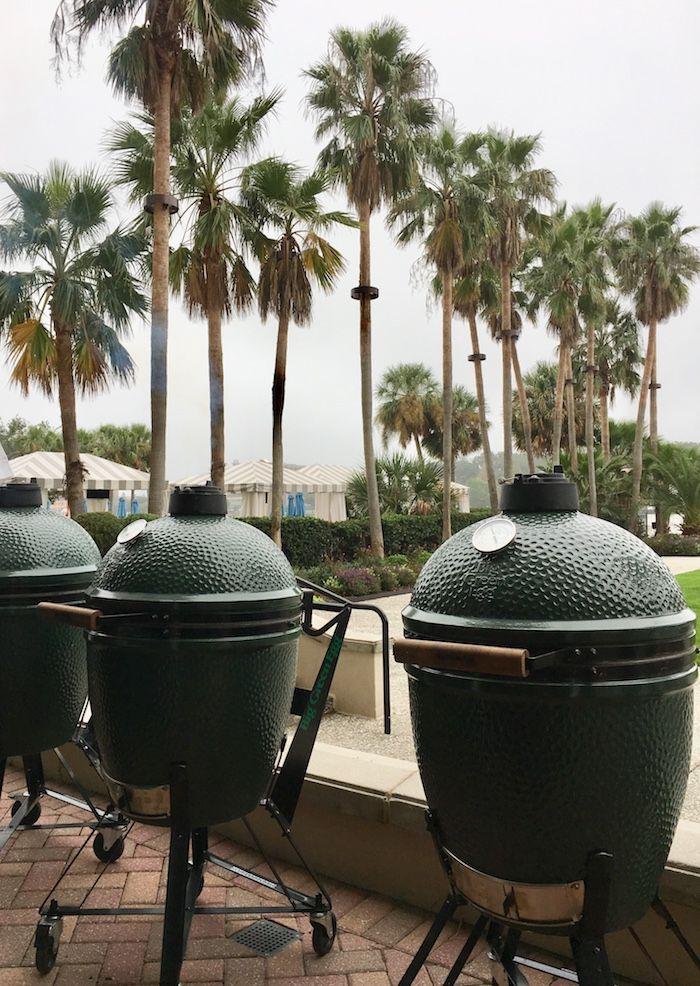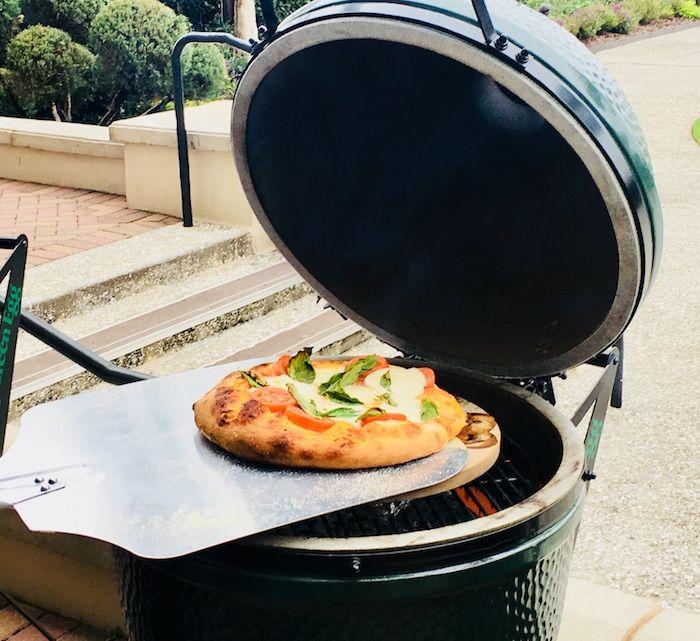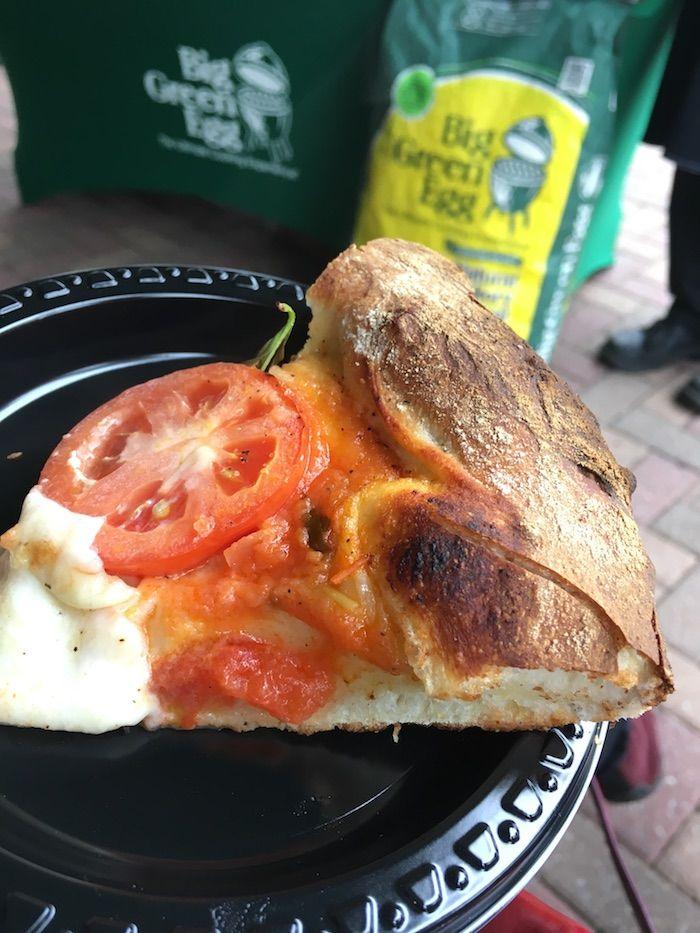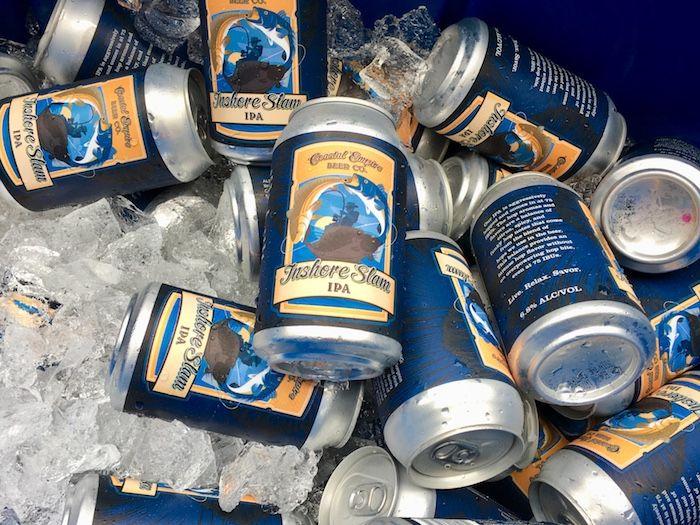 3. I ended out the festival with "Southern Living Sunday Supper with Cynthia Graubart" co-hosted by Morgan Norman of Greg Norman Estates and Four Roses Bourbon. Chef Cynthia Graubart has a 2012 James Beard Award winning cookbook called "Mastering the Art of Southern Cooking" and several other cookbooks including "Sunday Suppers". She served several dishes from her cookbooks: Pear & Blue Cheese Crostini, Mushroom & Sage Chicken & Rice, Herb Spoon Rolls and Chocolate Chess Pie.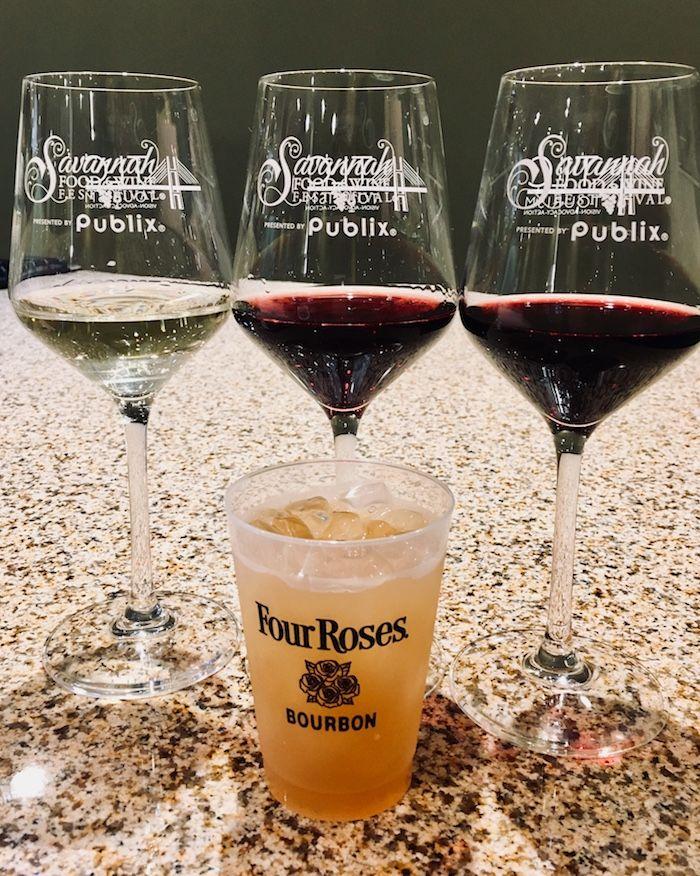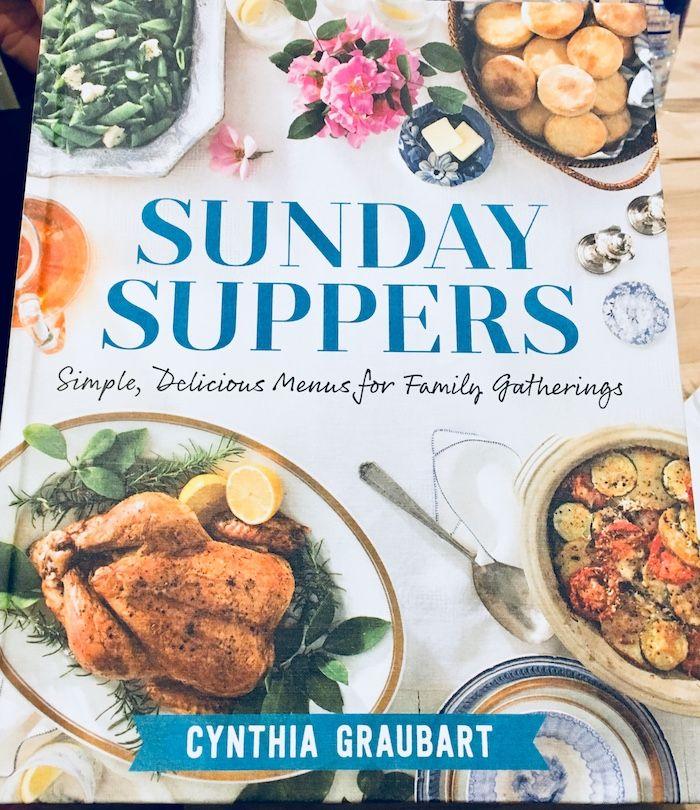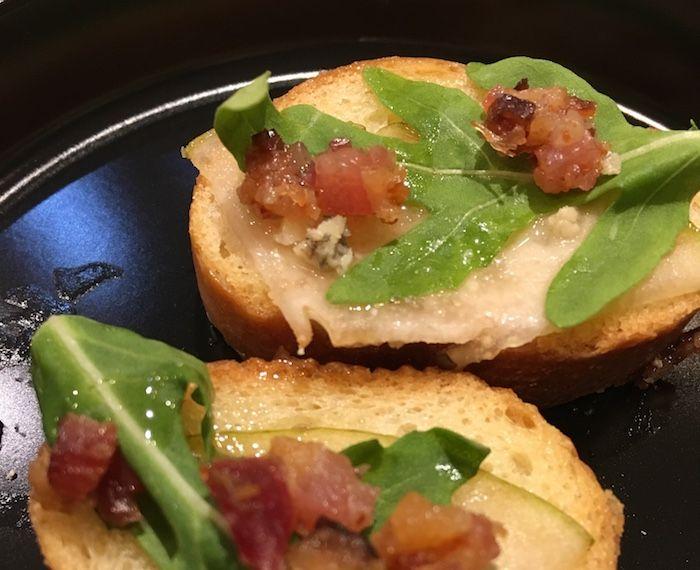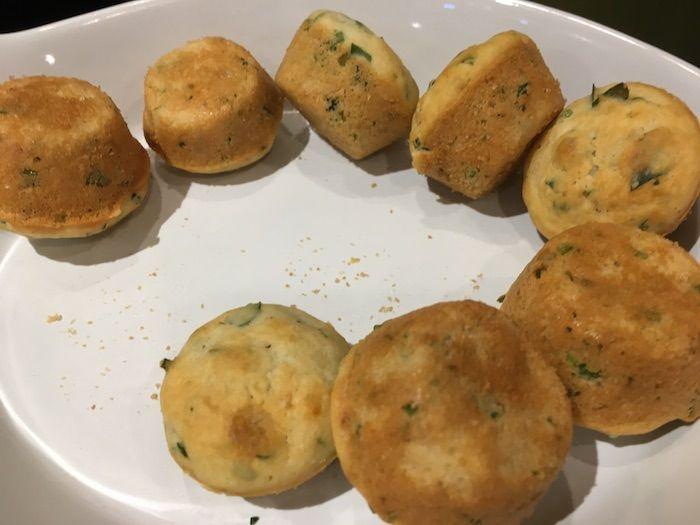 There were several other noteworthy events at the 2017 Savannah Food & Wine Festival that I wish I could have attended:
The Celebrity Chef Tour Dinner held on Wednesday November 8th featuring the 2017 award winning James Beard Foundation's best chefs of the South, Southeast and Southwest. Grand Reserve Tasting-The Connoisseur & Collector's Main Event, Celebrity Chef Riverboat Cruise Lunch & Sip hosted by Food Network's Jernard Wells aka "The Chef of Love", Taste of Savannah-The Main Event with hundreds of wines, spirits and craft beers and cuisine from some of Savannah's best restaurants. There were cooking demos, an artisan market, celebrity cookbook author's tent and a silent auction. The festival closed out on Sunday November 12th with the "Jazz & Bubbles Brunch" at the Westin Savannah Hotel. The Grand Finale featured brunch paired with Champagne, cocktails and live smooth jazz.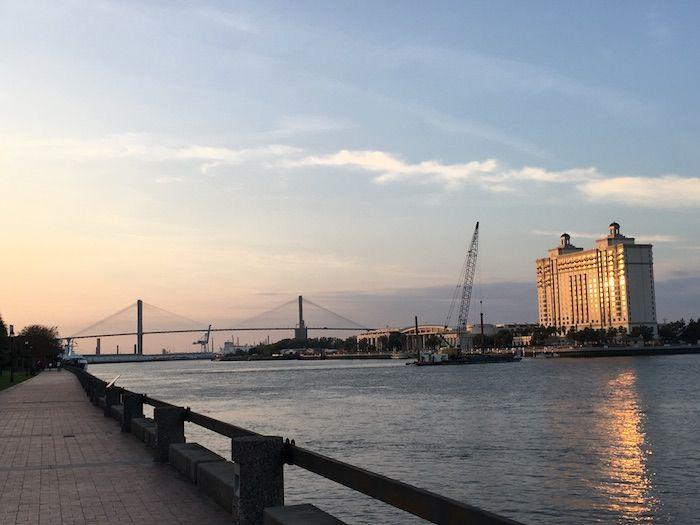 As you can tell I had a wonderful time at the 2017 Savannah Food & Wine Festival! This annual event is not to be missed. It was very well organized, the venues were phenomenal and the food was some of the best I have ever had! In addition, Savannah Georgia in the fall still has warm weather and sunny skies. For more information visit their website and stay tuned for information on next year's festival!