Atlanta Bloggers & Bubbles Event: Spa & Dining Day Out!
I recently had the pleasure of spending a lovely afternoon with the Ladies from the Atlanta Food Bloggers' Society. Thanks to Melissa Pelkey Hass of The Front Porch Gourmet, we were first hosted at L'Occitane in Avalon followed by lunch at Butcher & Brew in Alpharetta. Since I am a city girl, it was nice to head to the northern suburbs to see what they had to offer. I was definitely impressed!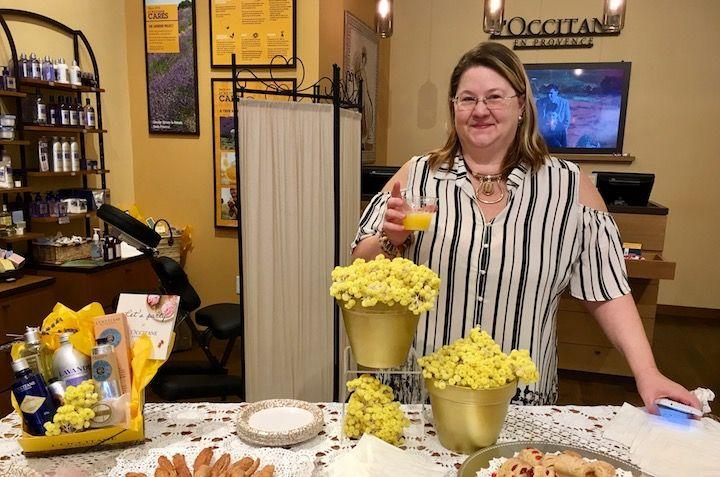 L'Occitane: When we arrived at L'Occitane in Avalon we were greeted with delicious mimosas. There was also a table set up with pastries and pretty flowers. The staff gave us an introduction to the store and the spa stations. Although I have been in L'Occitane stores for years, I was not aware of the spa services they provided.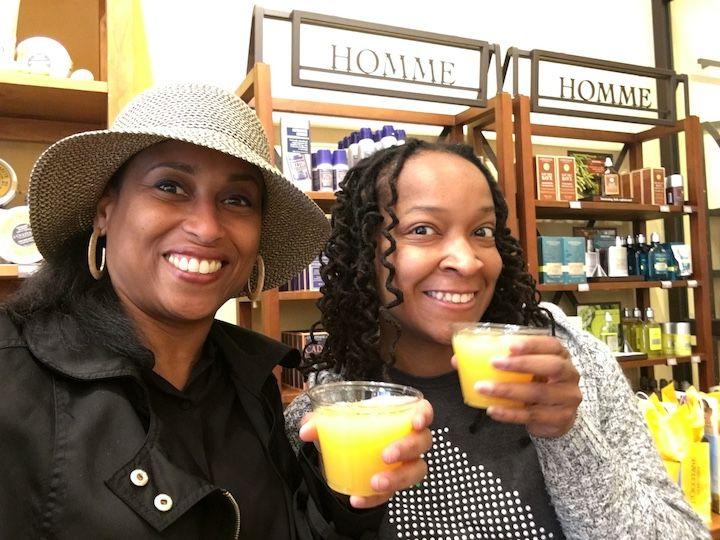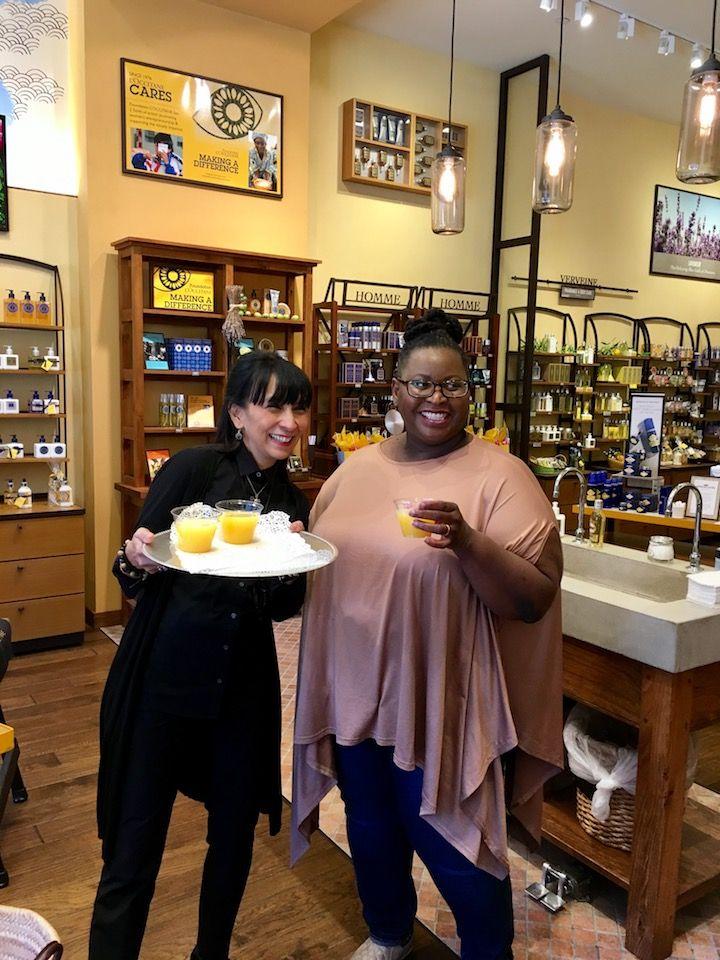 There were two areas set up for express facials, a station for back massages and a station for hand massages. In between spa treatments we browsed around the story while listening to a local harpist!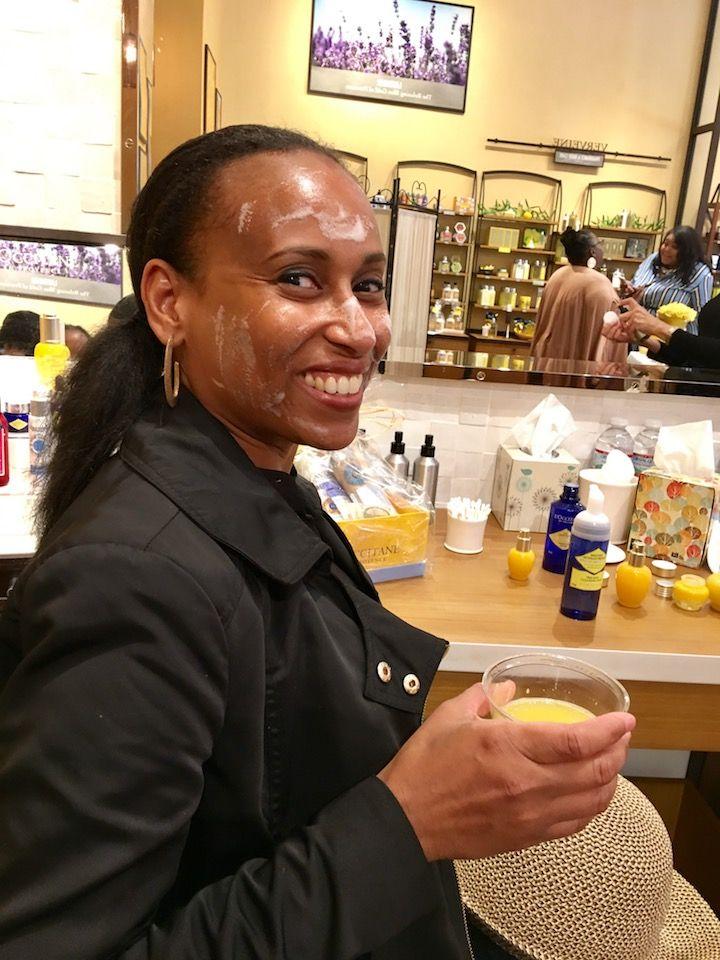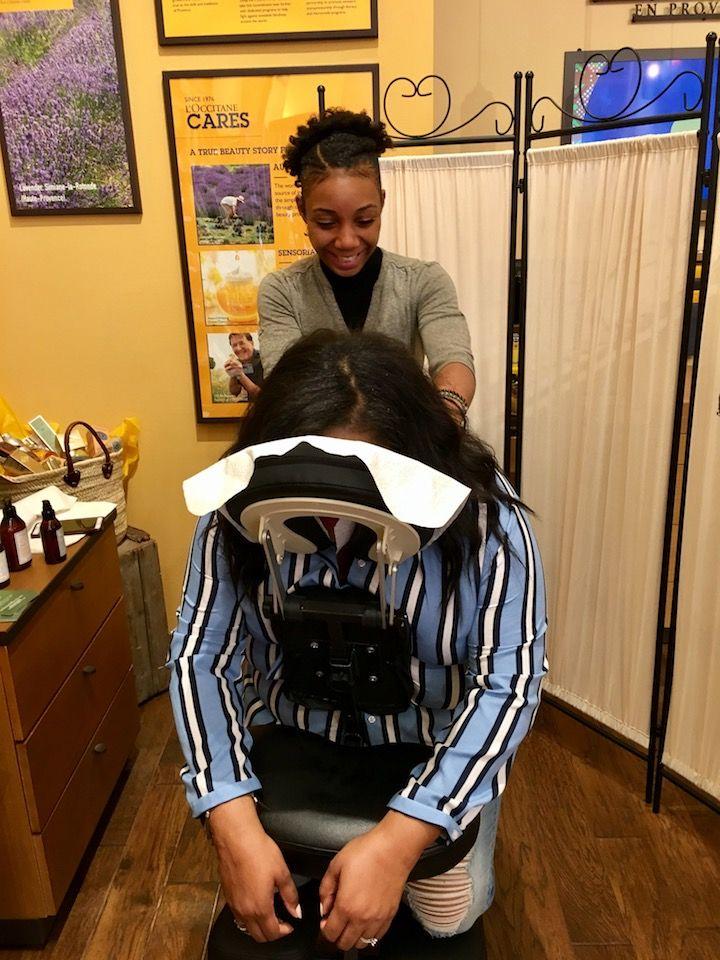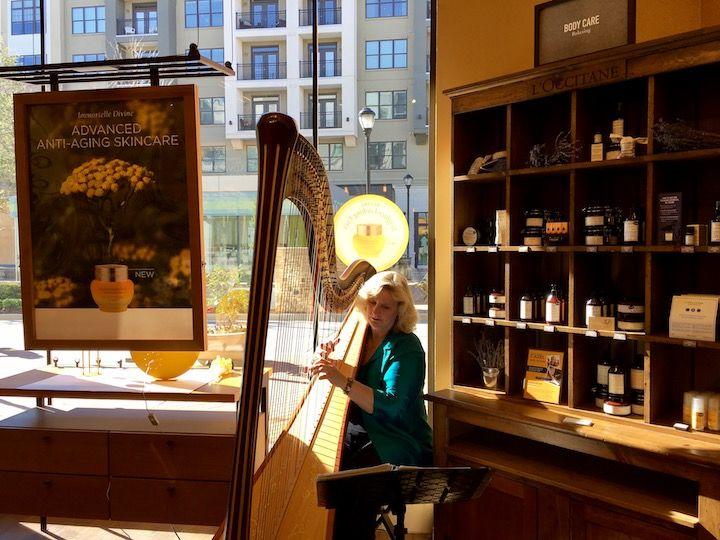 At each station we learned about the products being used. I am a fan of their lavender products but I became a fan of the almond products during my hand exfoliation and massage. I was surprised to learn that L'Occitane carries products for men. Everything from cologne to shaving and shower gels. During the facial I also learned about their antiaging products. Be sure to look for the "Immortelle flower" collection of products. My face felt so refreshed after the facial! One of the best things I learned during my visit was about L'Occitane's foundation that supports the "economic emancipation of women".  Before departing we were given swag bags which included a gift from the store. What a wonderful start to our Atlanta Bloggers & Bubbles event!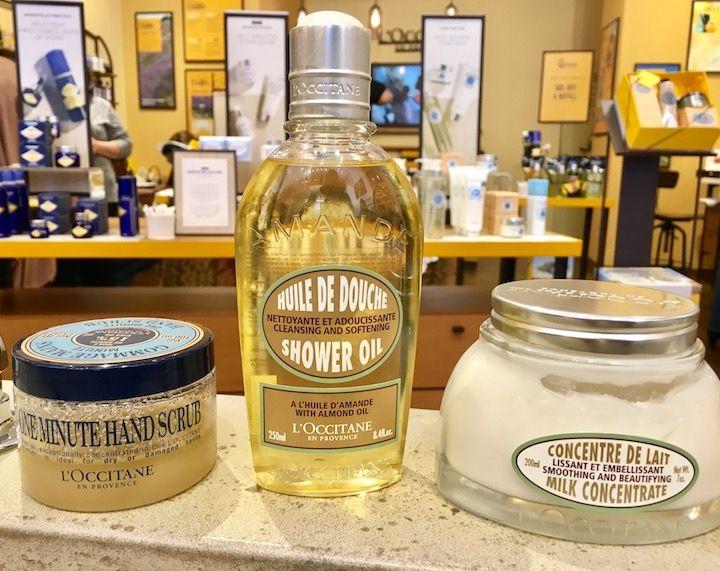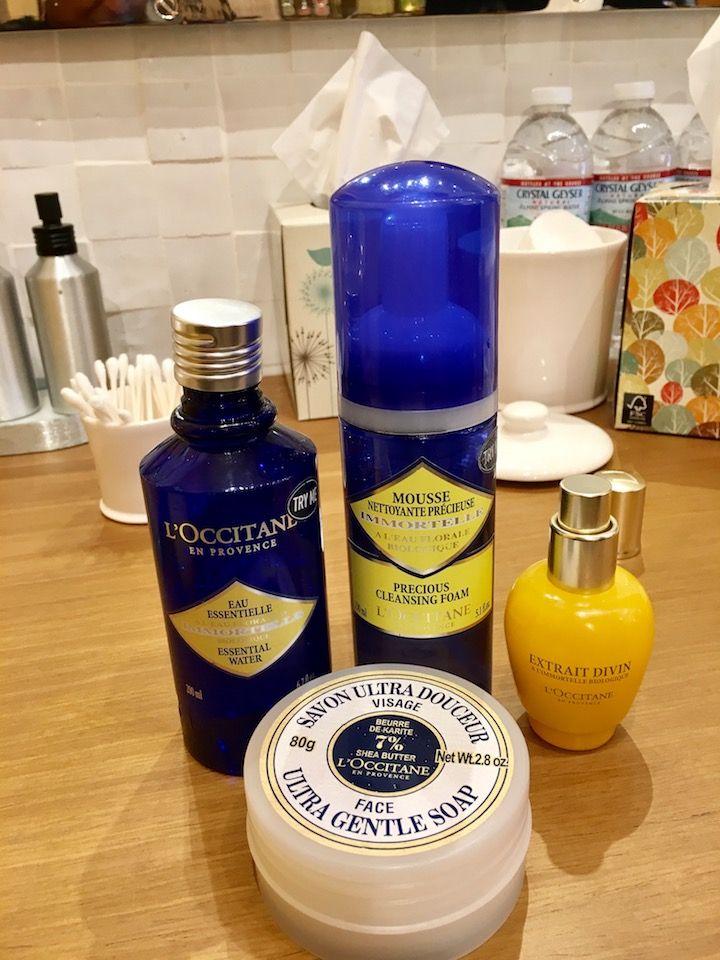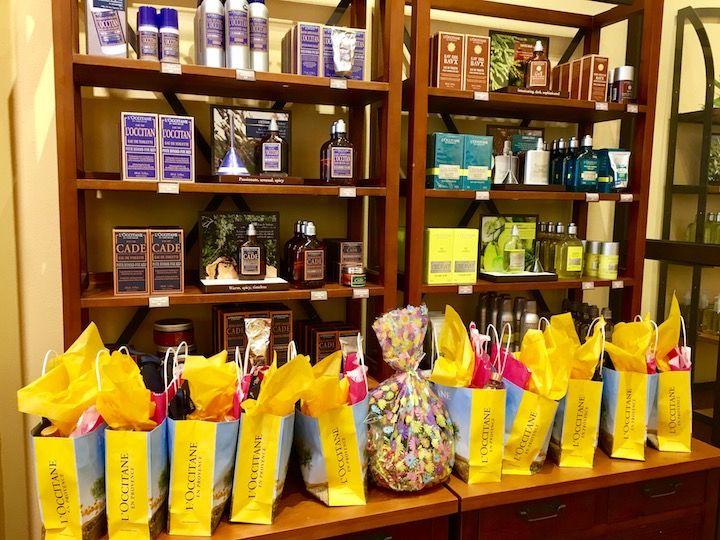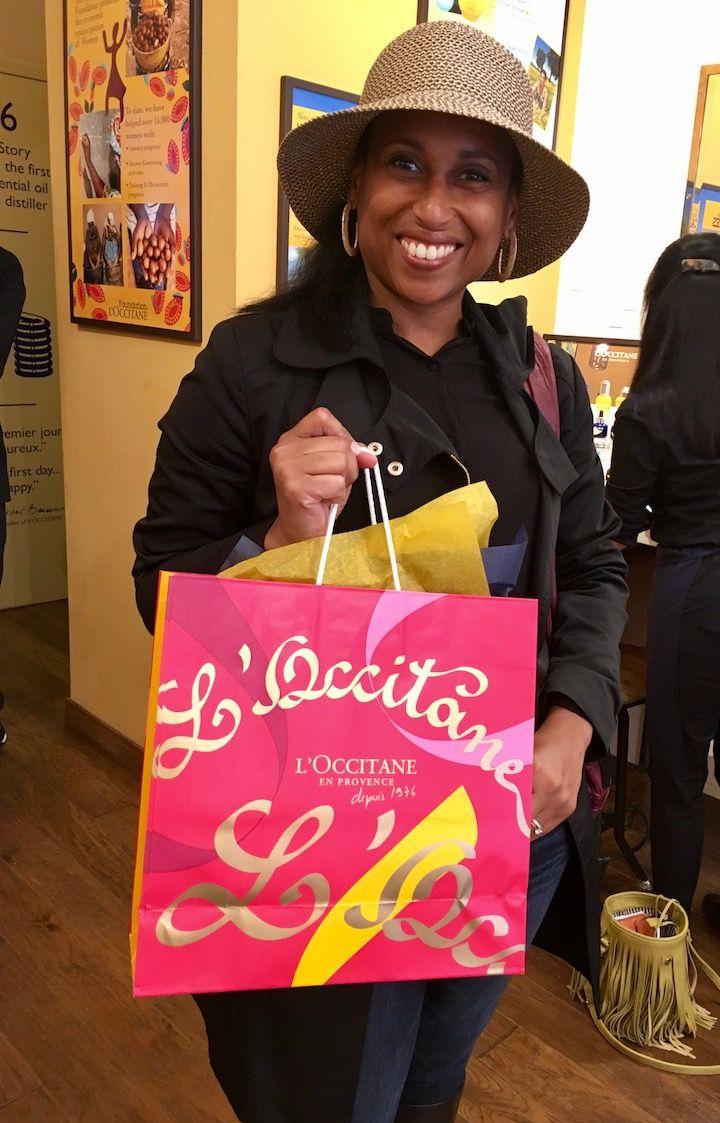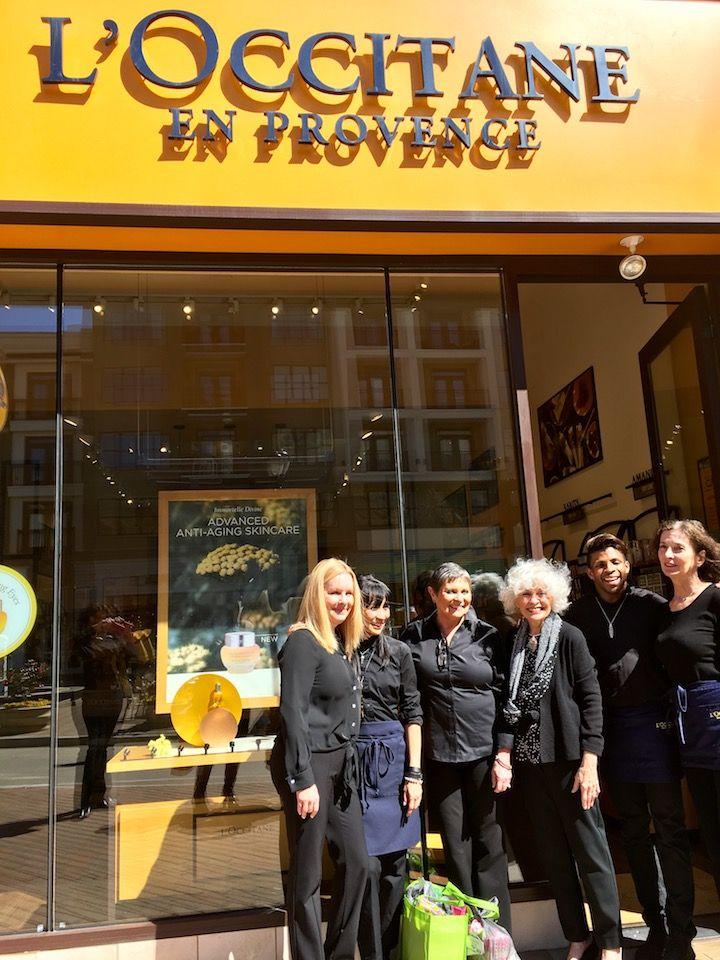 Butcher and Brew: After leaving L'Occitane we headed to downtown historic Alpharetta for lunch at Butcher and Brew. A few of the Atlanta bloggers dined next door at South Main Kitchen and you can read about their brunch experience on Shana Was Here. Butcher and Brew describes themselves as "A Craft American Shop." It is an indoor outdoor space which is perfect for this time of year. We were treated to a variety of items from their menu.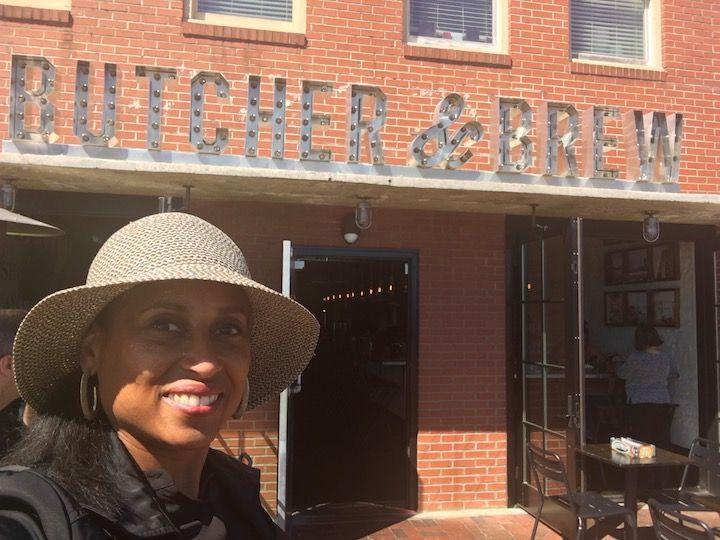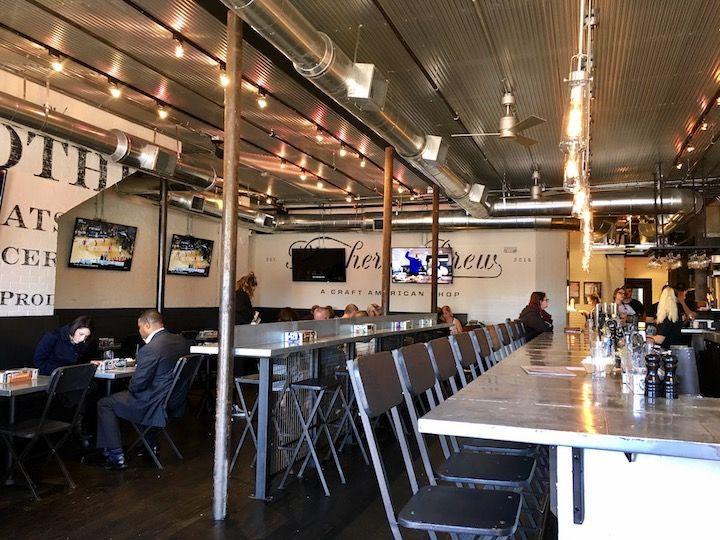 Starters:
Pigs in a Blanket: Heywood's cheddarwurst sausage, puff pastry, spicy honey mustard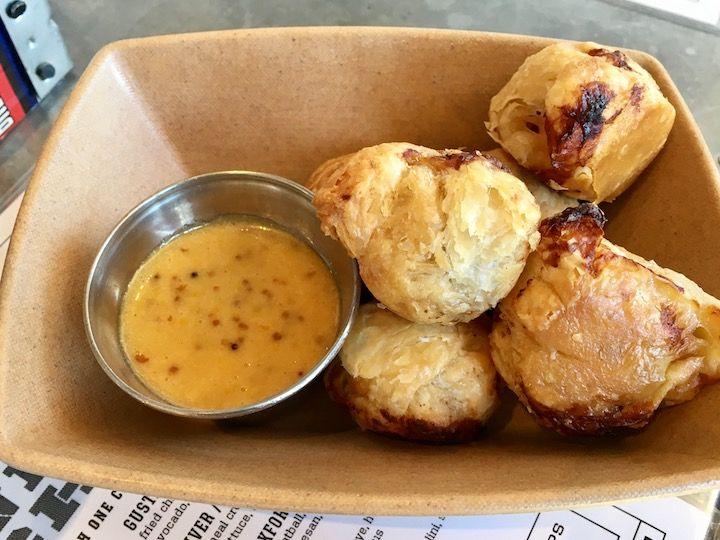 Fried Cauliflower: cauliflower, goat cheese, Korean bbq sauce, sesame seed, chicharones, cilantro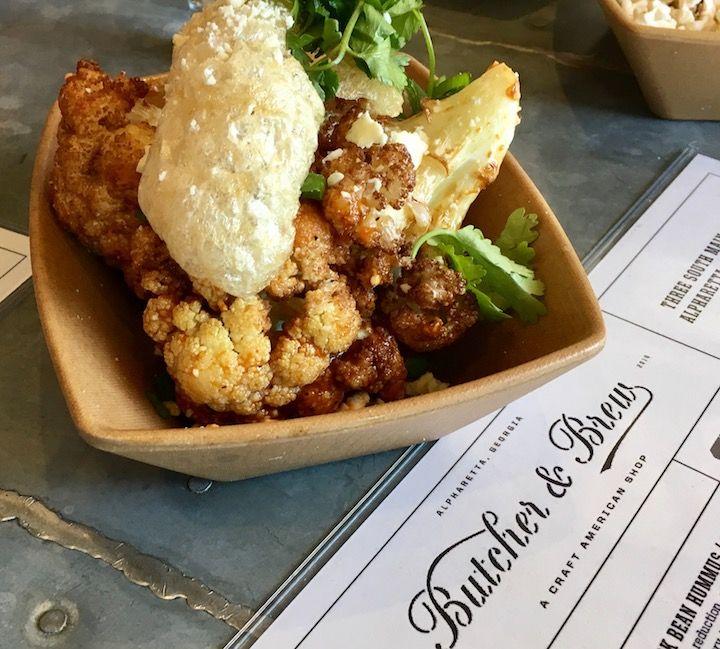 Bowls-available for only $10 with large healthy servings!
Paleo: sweet potato, spinach, caramelized onion, red bell pepper, avocado, hard boiled egg, peanut, broccolini, spicy honey mustard, bacon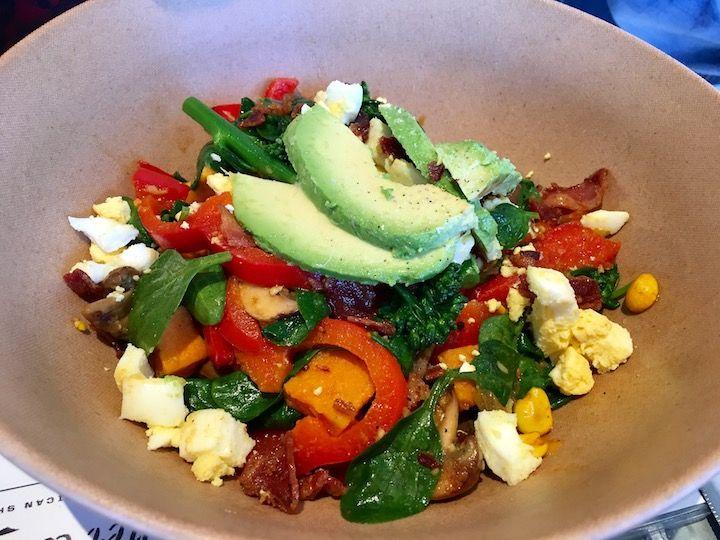 Tropical: couscous, mango, avocado, pickled red onion, black beans, baby kale, feta, balsamic cherry sauce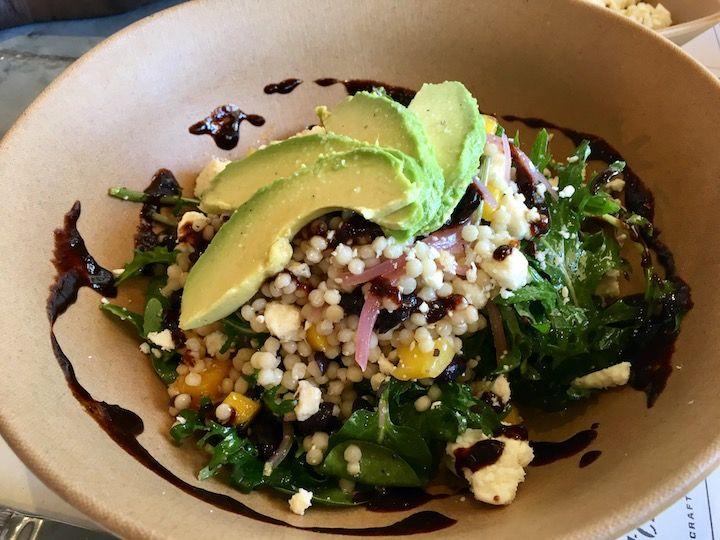 Sandwiches:
The B&B Burger: Honestly one of the best burgers I have ever had in Atlanta! Two patties, sharp cheddar cheese sauce, American cheese, pickles, grilled onions, secret sauce, yellow mustard, shredded lettuce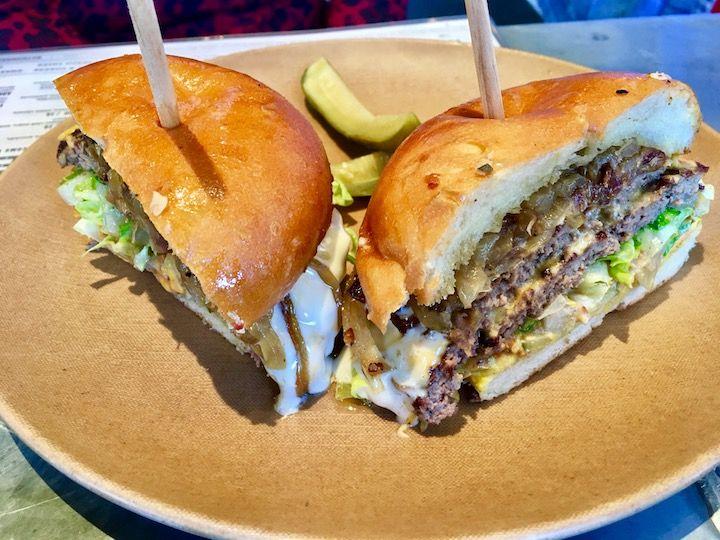 Homer: a vegetarian sandwich with ginger-chili mayo, garlic broccolini, cauliflower, caramelized onion, parmesan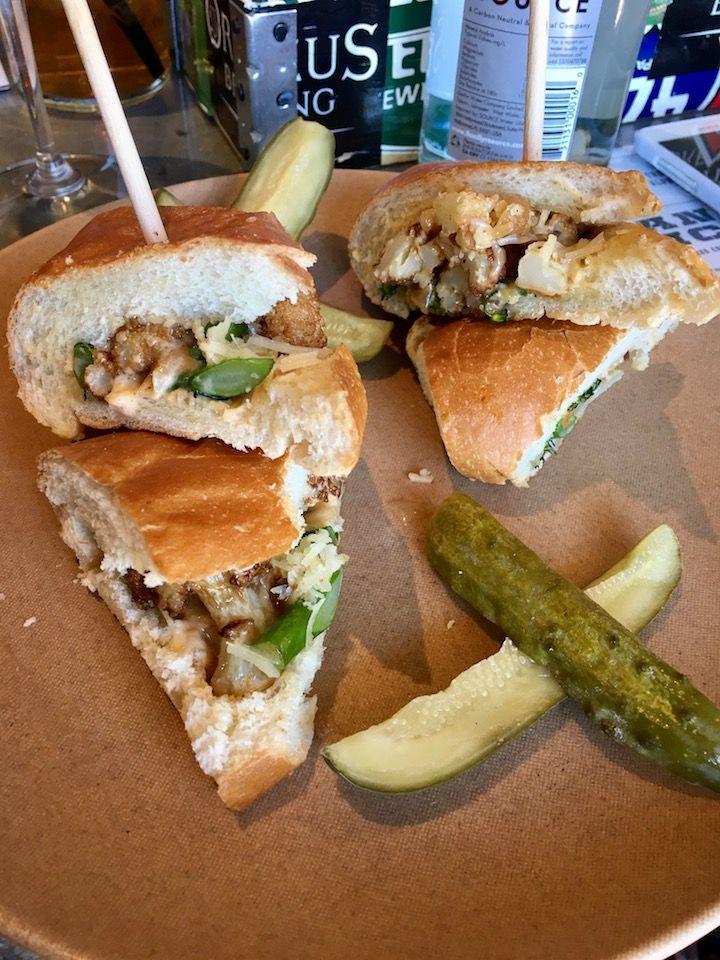 Adrian: roast pork, garlic broccolini, sharp cheddar, dijonaise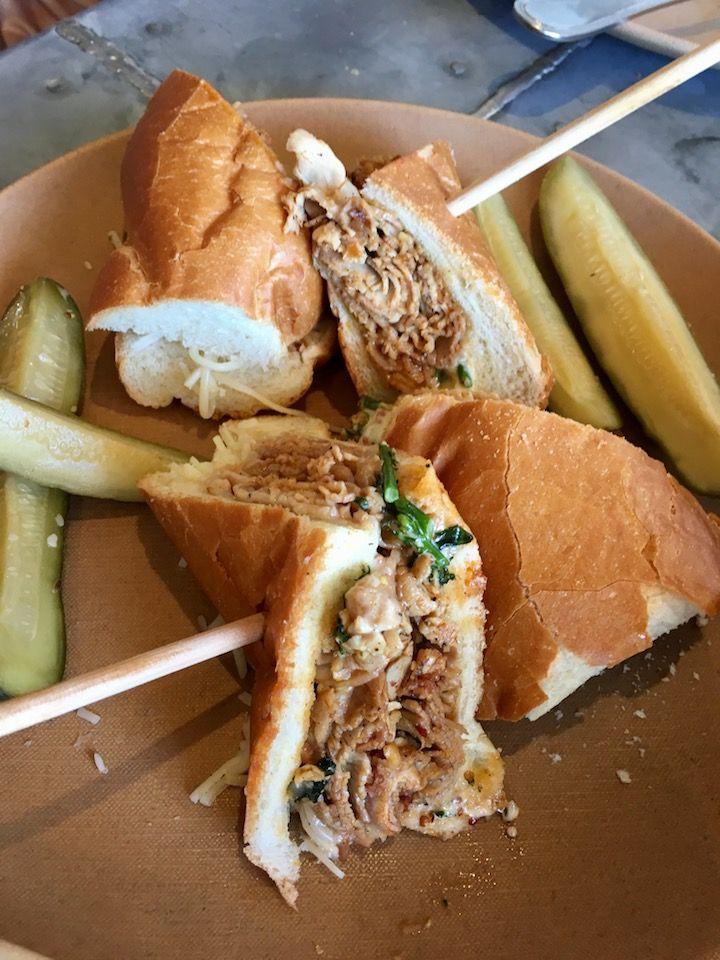 Sides:
French Fries, Macaroni and Cheese, Sweet Potato Chips, Cole Slaw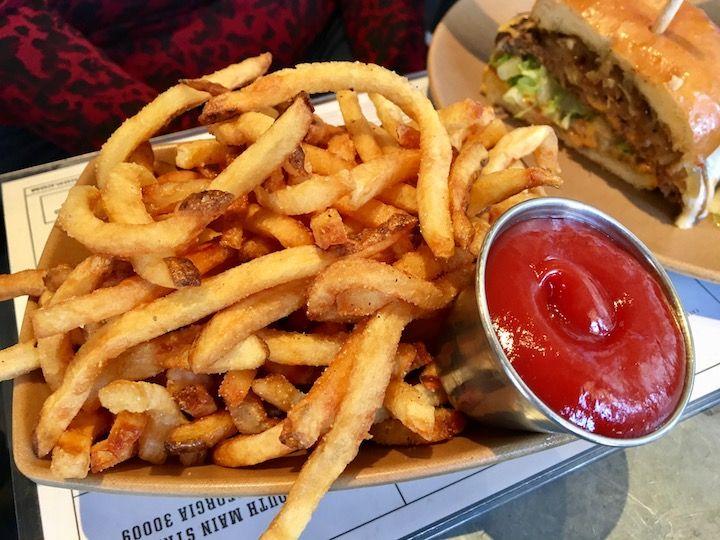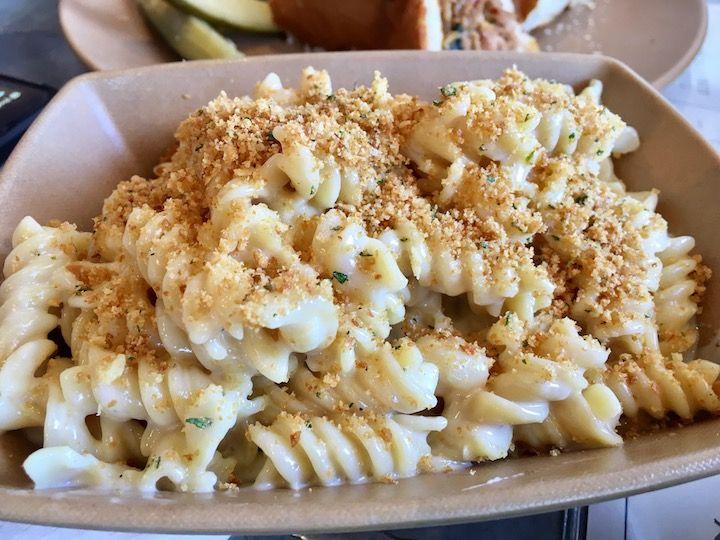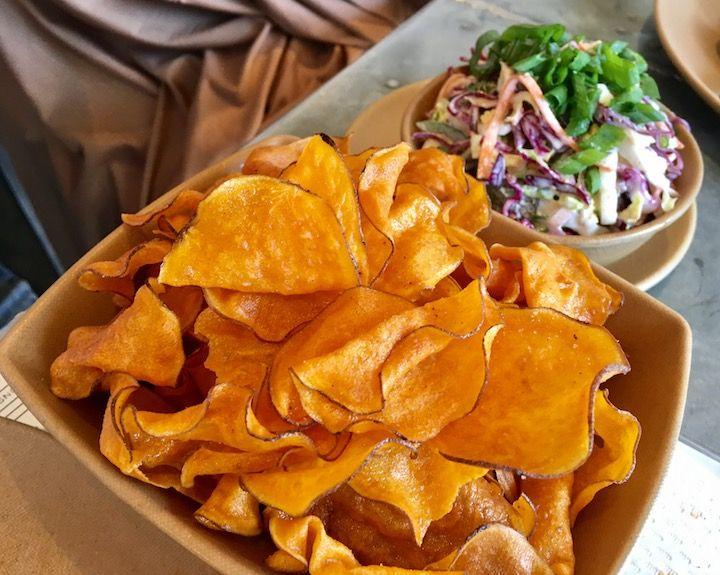 We also had the pleasure of meeting the Chef!! I complimented Chef David on the delicious dishes. Butcher and Brew is worth the drive to Alpharetta!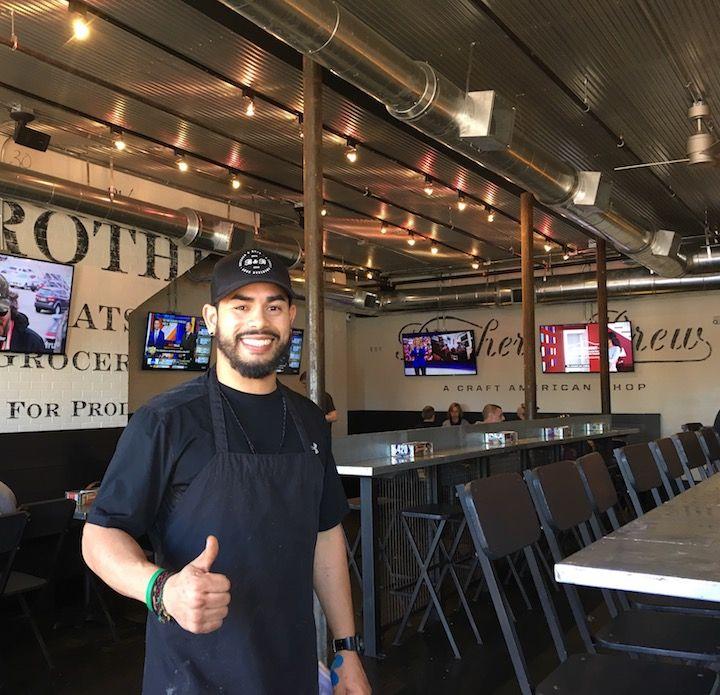 Once I got home I was pleasantly surprised to find wonderful gifts in my swag bag. There were gifts from sponsors Scout & Molly's Boutique  in Avalon which is opening soon, Stirrings Margarita To Go Mix, L'Occitane samples and gift certificates as well as a cute party glass and a Dining Out Atlanta magazine.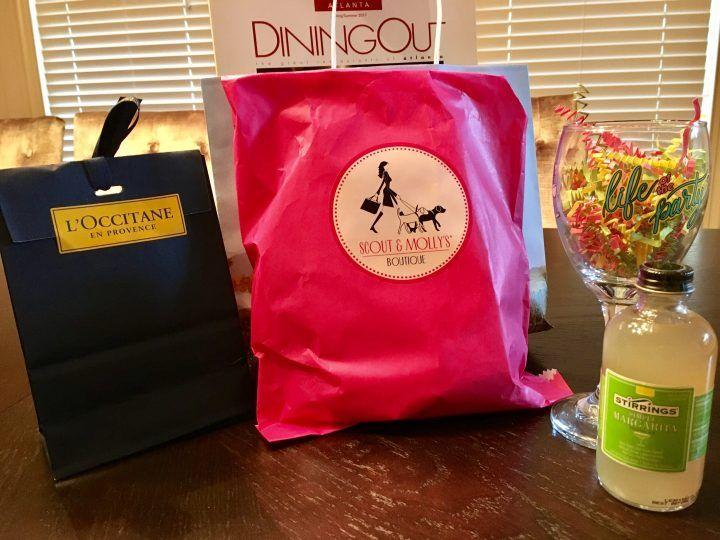 What a wonderful afternoon with fellow Atlanta Bloggers! Be sure to visit L'Occitane and Butcher & Brew soon!
I received complimentary services, gifts and lunch in exchange for this blog post but all opinions in this post are my own.