Have you ever been to a black owned winery or tried a black owned wine? I am thrilled to have my friend and fellow wine lover Kia Kenner Guilford share her experience on this special wine tasting in honor of black history month!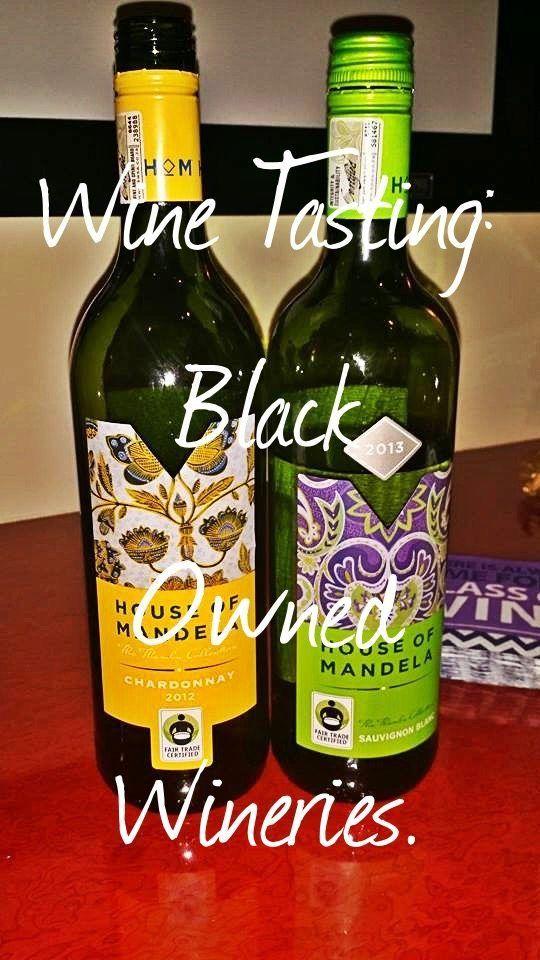 From Kia:
In honor of Black History Month, the Connoisseurs Club in the DC area decided to have a Black Owned Wineries theme for our February Wine Club. We had 19 lovely ladies in attendance – the highest in our 4-year wine club history and tasted 12 different wines.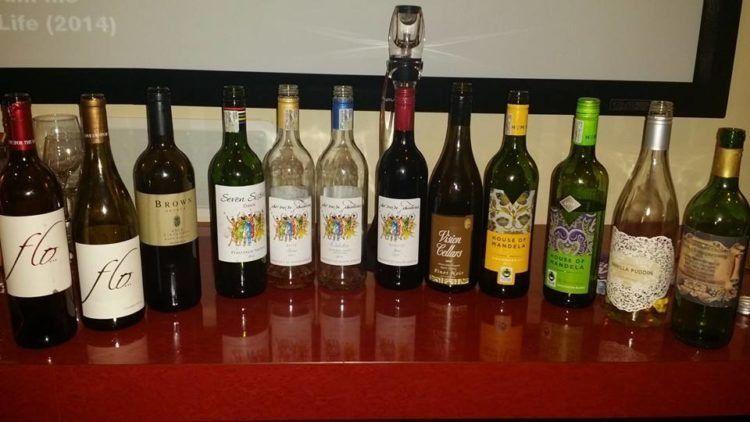 We started out by tasting the 2012 Flo Red Wine Blend (71% Merlot, 9% Cabernet Sauvignon and 20% Zinfandel) and 2012 Flo Chardonnay by Marcus Johnson – a jazz musician from Washington, DC (both bottles cost approximately $11 each). Flo Brands (Short for For the Love Of) is based out of Chevy Chase, MD and Marcus Johnson with FLO wines was named by USA Today as one of the 10 best celebrity wines in 2014. Check out the article: "10 Best Celebrity Wine Lines".  For more information on Flo Wines, visit their website.
Next, we tasted a 2012 Zinfandel by Brown Estate (approximate cost $50). Brown Estate is a black-owned family winery that has been in Napa Valley for 35 years! It is also the 20th anniversary of their Brown Estate label. For more information visit their website.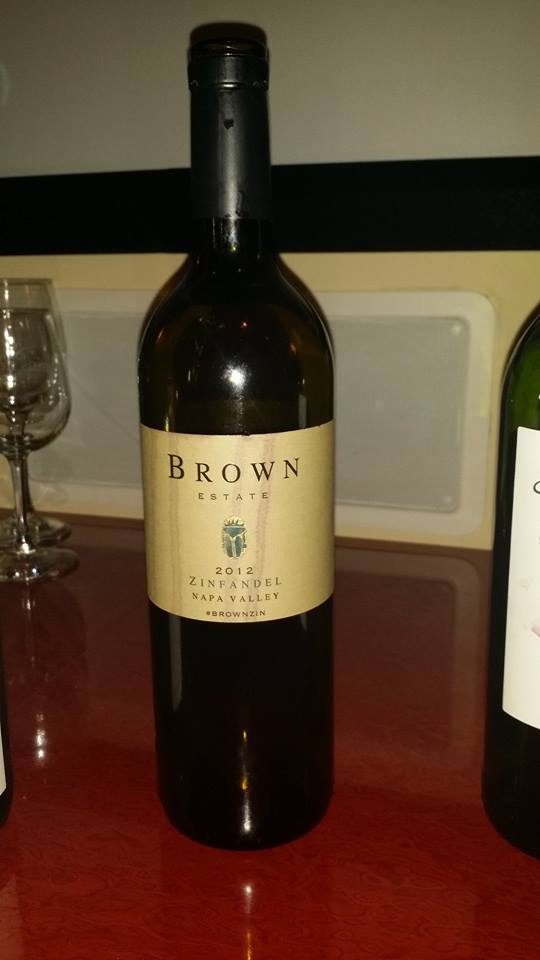 We then tried four wines by The Seven Sister brand: 2011 Merlot-June, 2011 Rose-Twena, 2012 Pinotage-Shiraz–Dawn and the 2012 Sweet White Wine-Odelia. The South African Seven Sisters wines (approximate cost $11 per bottle) are named after seven siblings listed from youngest to oldest (Bukettraube-Odelia, Pinotage-Rose-Twena, Chenin Blanc-Yolanda, Sauvignon Blanc-Vivian, Pinotage/Shiraz-Dawn, Merlot-June and Cabernet- Carol). The 2009 Seven Sisters Sauvignon Blanc-Vivian has been selected by American Airlines, and is the first South African wine ever to be served on their flights. For more information about The Seven Sisters Wines, visit their Facebook page.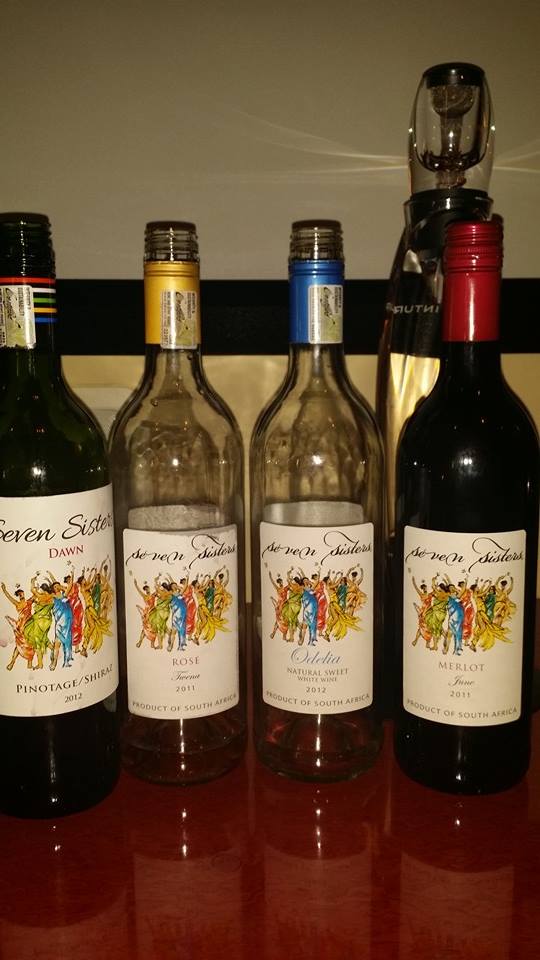 Then we tasted the 2007 Pinot Noir by Vision Cellars (approximate cost $50). Vision Cellars is a Boutique Winery specializing in Pinot Noir based in Sonoma Valley. For more information visit their website.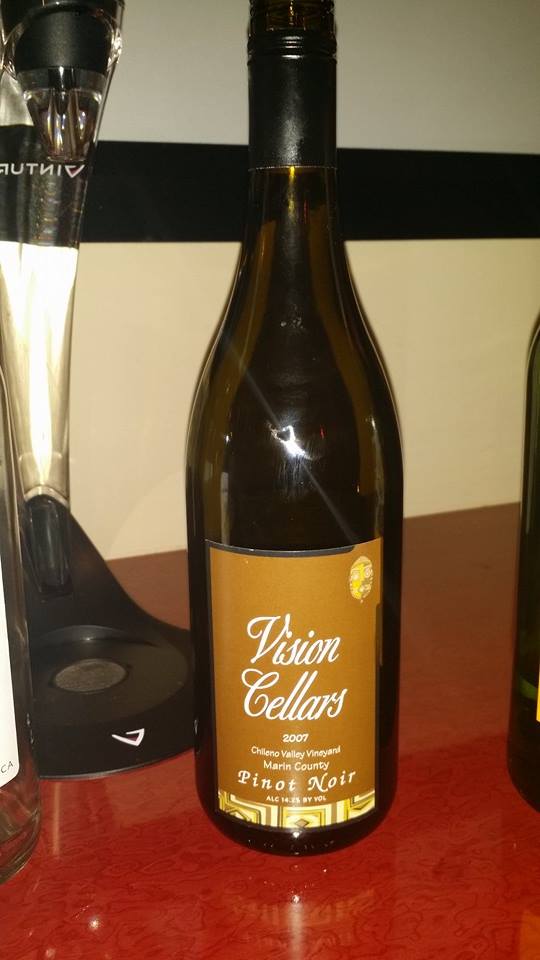 Our next two wines were the 2012 Chardonnay and 2013 Sauvignon Blanc by House of Mandela (owned by Nelson Mandela's daughter and granddaughter (approximate cost $12-13 per bottle). The bee on the label signifies the House of Mandela and it represents courage, compassion and a concern for others. The wings of the Bee also represent the many branches of Mandela family. It depicts the never-ending cycle of life, from seed to tree. House of Mandela is a South African Winery. For more information visit their website.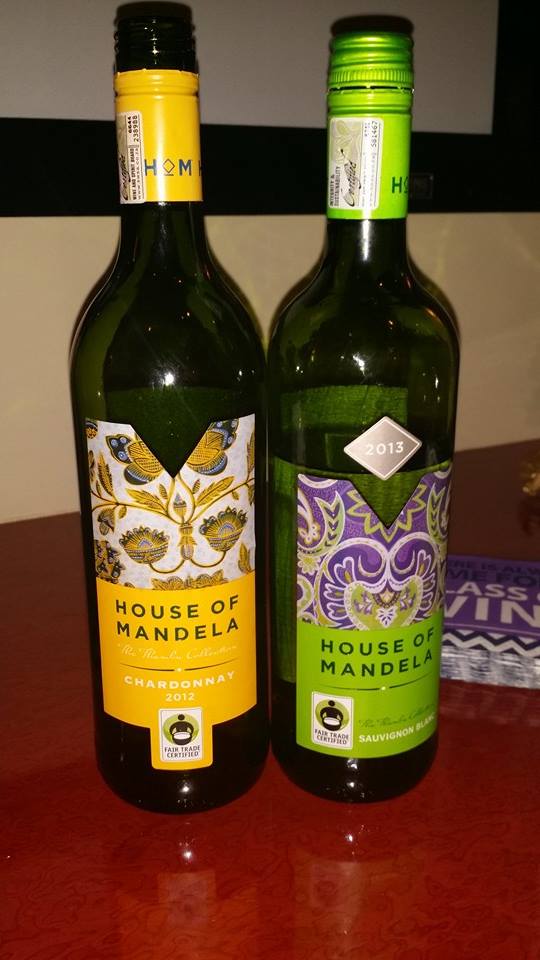 Our next tasting was the 2012 Chardonnay "Vanilla Puddin" by actress Gabrielle Union and JaM Cellars (approximate cost $17). Vanilla Puddin Chardonnay has characteristics of pears, light French oak, white chocolate with dollops of vanilla. We were all excited to try this wine since the bottle and label were fabulous! For more information visit their website.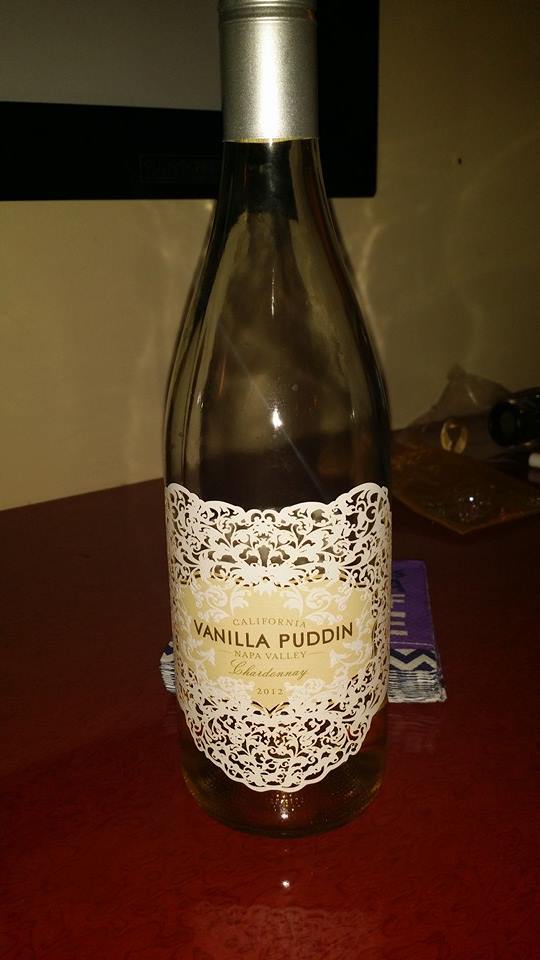 The last wine in our tasting was a 2011 Golden Scuppernong from Harvey Gardens Cellars. This is a juicy mature harvest of O.Y. Bryant Vineyard – a locally owned vineyard in North Carolina. This wine is harvested and bottled in North Carolina by a family friend of wine club member Beverly Backus.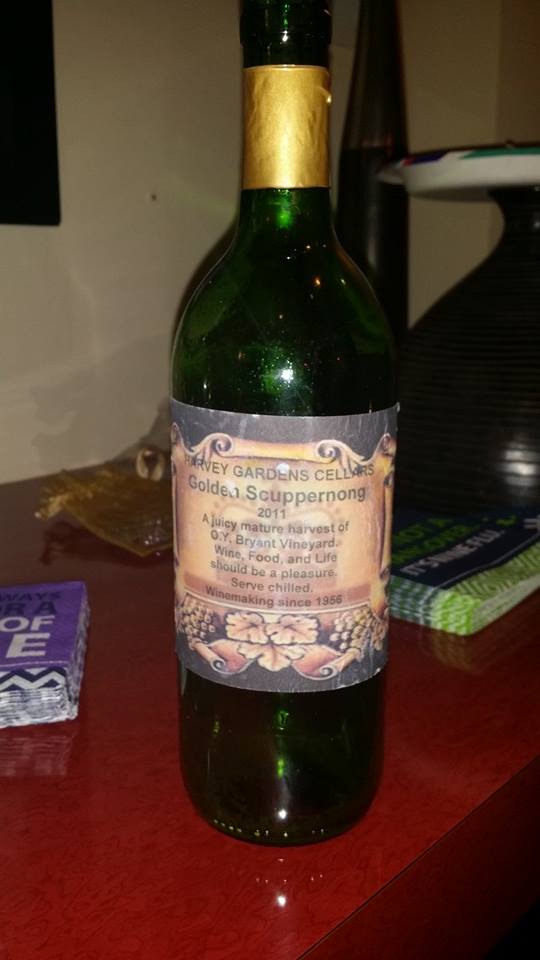 Overall, Connoisseurs Club enjoyed tasting all of the wines with the exception of Vanilla Puddin! The favorite wine by the majority of the group was the Zinfandel by Brown Estate. Many members also enjoyed the Pinot Noir by Vision Cellars, the Seven Sisters brand (especially the Rose), the Sauvignon Blanc House of Mandela wine, both bottles of Flo by Marcus Johnson and the sweet Scuppernong! The best-looking bottle and label was Vanilla Puddin but the wine itself left a lot to be desired. However, if you LOVE vanilla pudding, you will enjoy this wine.
The club members also received a voice message from Marcus Johnson thanking us for the support of Flo wines! We were all amazed to learn lots of celebrities and athletes including Nikki Minaj, Danny Glover and E-40 also have their own wines!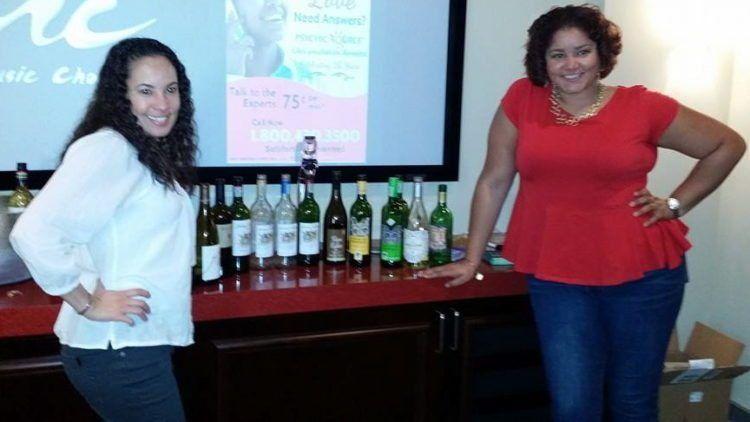 About the Connoisseurs Club: Forty-one ladies in the DMV area are part of the Connoisseurs Wine Club. It is  club that was started back in 2011 as a monthly gathering to learn about new wines and to fellowship together. Typically, each member brings 2 bottles of wine to each club gathering – one for the hostess and one based on the monthly theme for the tasting.
To find more black owned wineries visit Cuisine Noir Mag which has a section on Blacks in Wine, Beer and Spirits!
THANK YOU KIA! This was such an educational post! I obviously love wine based on the wine section of this website but I had no idea there were so many black owned wineries! As a University of Virginia alumni I am familiar with Jerry Bias-the owner of Wisdom Oak Winery in North Garden, Virginia. He is a fellow Wahoo along with co-host of the Connoisseuers Wine Club-Beverly Backus. I look forward to trying wines from the other black owned wineries mentioned above!
Have you had any of these wines from black owned wineries? If so, share your thoughts with us!
N.S.W.
Comments
comments