This post contains affiliate links. However, all opinions expressed here are original. If you click through on a link, you won't pay a penny more, but I'll receive a slight commission which helps me keep this information available to you. Thanks!
---
Dance. History. Art. Culture. Talent.
These are just a few of the words that come to mind when I think of the Alvin Ailey American Dance Theater. Founded by Alvin Ailey in 1958 the Alvin Ailey American Dance Theater has now performed in 71 countries on 6 continents to an estimated 23 million people! Following Alvin Ailey the company was led by artistic director Judith Jamison for 22 years and currently by Robert Battle. They have achieved great heights not only through guidance of these passionate artistic directors but also by the commitment and extraordinary talent of the Alvin Ailey Dancers.
I recently had the honor to speak with two of the most recognized Alvin Ailey dancers who are also married! Glenn and Linda Sims.
Meet Alvin Ailey Dancers Glenn & Linda Sims: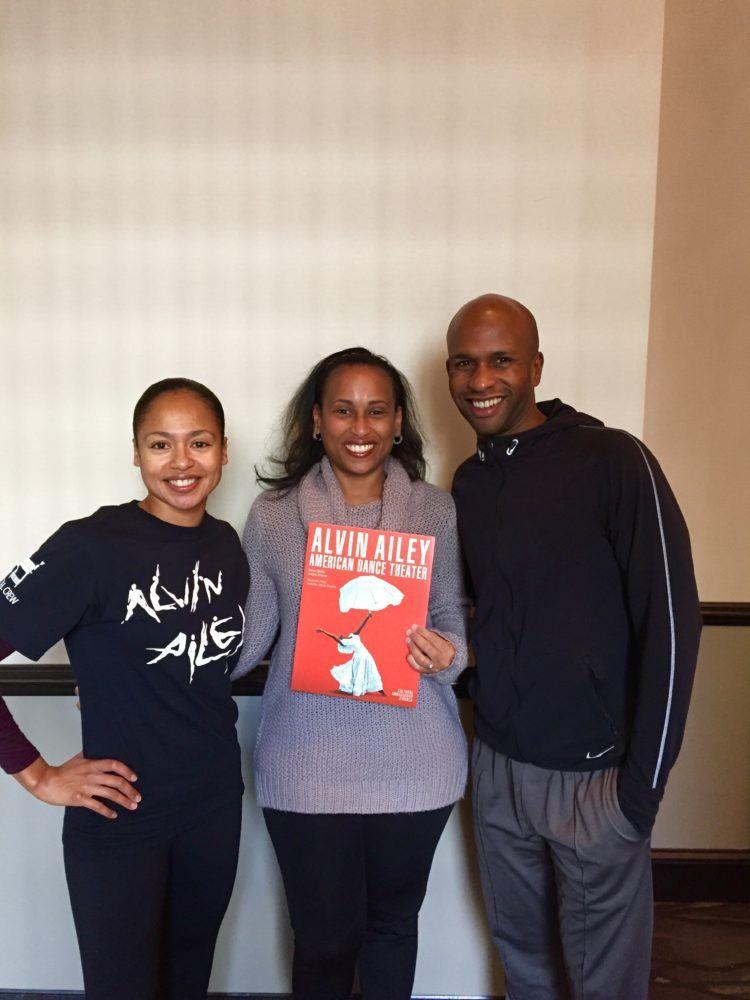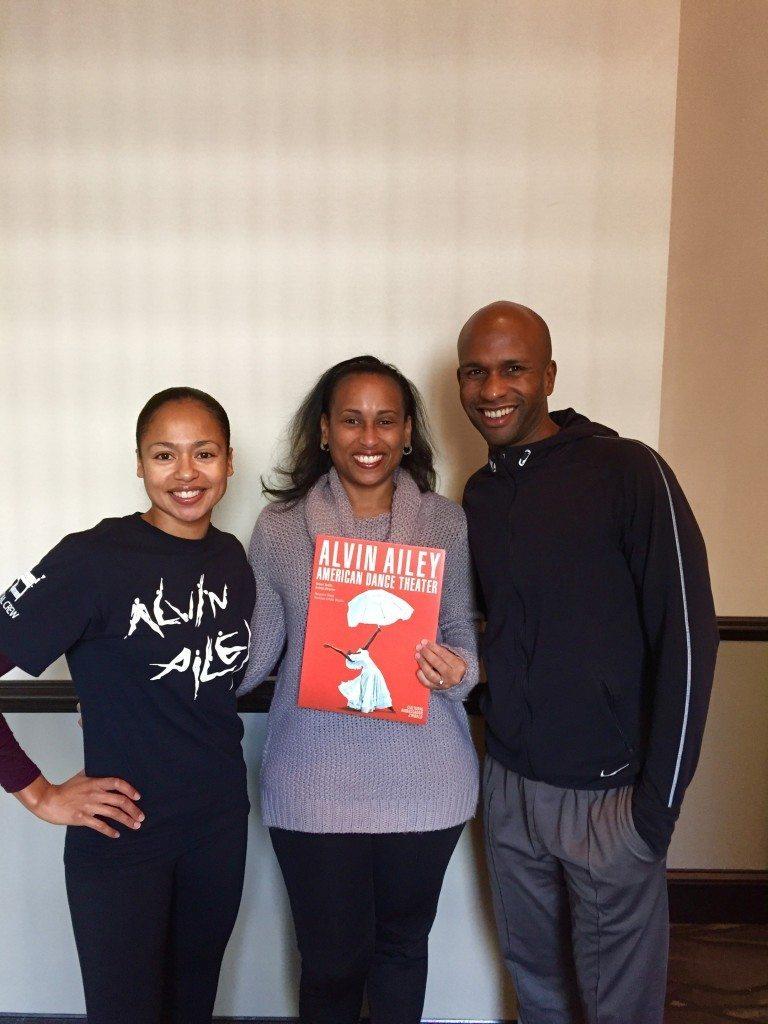 At my Atlanta meeting with Alvin Ailey Dancers Glenn and Linda Sims I was star struck. Do you remember the first time you saw the Alvin Ailey American Dance Theater perform? (if you have not please correct this while they are on their current national tour!) My parents took my brother and I to see Alvin Ailey in New York City when I was approximately 12 years old. I recall being in box seats in a fancy theater. I was not a stranger to dance. While living in Jamaica until the age of 10 I took ballet and creative dance. However, when my father jumped up out of his seat at the end of the performance, staring down at the Alvin Ailey dancers yelling "Bravo, Bravo, Bravo", I had no idea what all the fuss was about.
Jump ahead 10 years later when my love for The Arts blossomed and I could truly appreciate the astounding talent of the Alvin Ailey Dancers. I have since seen them perform in Washington DC, Miami, Florida, back in NYC and most recently Atlanta. I could never have imagined I would get the opportunity to speak with any of the Alvin Ailey Dancers and get the background scoop on this historic company! I know my father would be proud 🙂
So who are Glenn & Linda Sims?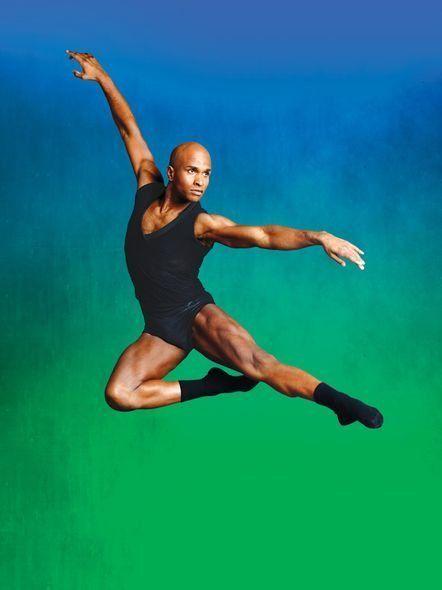 Glenn Sims is from New Jersey and attended Julliard! He spoke of auditioning for the Alvin Ailey American Dance Theater at the end of his third year. He was willing to forego his degree for a chance to dance with the company and he succeeded. Although he was trained in classical ballet, he quickly adapted to the creativity of modern dance. He has been one of the Alvin Ailey Dancers for 18 years! His success includes performances at the White House paying tribute to Judith Jamison as well as performances on TV shows "Dancing with the Stars" and "The Today Show". While researching Glenn Sims I read a statement he made that really touched me. He said if he had a choice he would only dance with his wife-Linda Sims.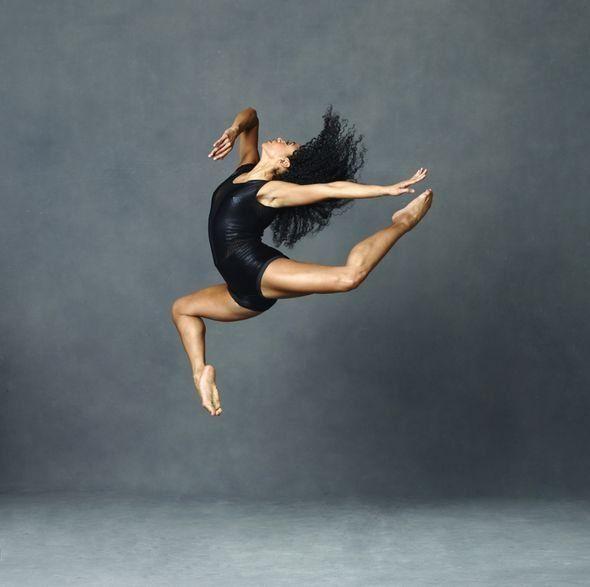 Linda Sims was also trained in ballet prior to becoming one of the Alvin Ailey dancers in 1996. She was part of the Ballet Hispanico School of Dance. Her roommate actually convinced her to join her at an Alvin Ailey Audition and the rest as they say is history. She has also performed at the White House alongside her husband with additional performances on "So you Think You Can Dance" and "The Today Show". I think you will agree their biggest accomplishment is being Alvin Ailey Dancers for 18-19 years!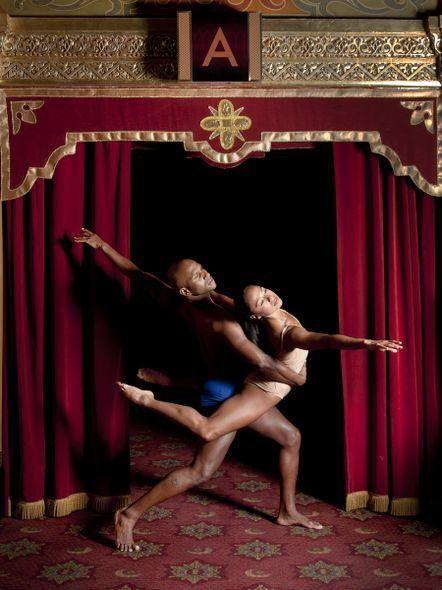 During our conversation I asked about their longevity, motivation, and their inspirations. Anyone who puts their bodies through the rigors of training, rehearsing and touring for all these years obviously has  love and passion for dance. They both expressed being inspired by choreographers and artistic directors such as Alvin Ailey, Judith Jamison and Robert Battle. Other illustrious names mentioned were Ulysses Dove, Camille Brown, George Faison and Alonzo King. New and younger choreographers bring in different visions and routines. However they expressed the importance and enjoyment of still performing Alvin Ailey classics such as "Revelations".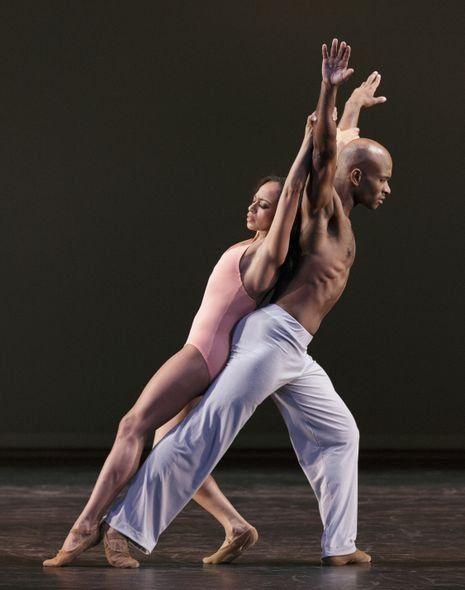 They have watched Alvin Ailey American Dance Theater evolve into a large business with accolades and recognition worldwide. Although they never met the great Alvin Ailey, they began their company career under the direction of his muse Judith Jamison. Described as a powerful, strict  "diva" who pushed them beyond where they thought they could go. Now with Robert Battle at the helm they have the recognition as being the most experienced dancers able to steer the younger dancers in the right direction.
I could not end this piece without showing Glenn and Linda Sims dancing! Seeing these two dance together is like poetry in motion. This is "After the Rain Pas de Deaux".
Make a date with the Alvin Ailey American Dance Theater this season and every season! Book tickets here. For more information on the company and tour dates visit their website. If you need to book a hotel, I recommend doing it via Hotelsclick for the best deal.
Here is a clip of the Alvin Ailey classic "Revelations". Look for Mr. & Mrs. Sims at 0.46 seconds. After seeing it several times I was still tapping my feet to it in Atlanta last week!
https://www.youtube.com/watch?v=LZuBFz6WYfs&app=desktop
If you have seen Alvin Ailey dancers in motion what were your thoughts? Which is your favorite piece? As I mentioned above I still love Revelations and was captured by "Odetta" during their recent performance in Atlanta. In addition, I saw "The Hunt" once in Miami and it was a dramatic, precise piece of art!
Before you go, read the other great Black History Month Features! "African Americans in Sag Harbor", "Legendary Photographer Gordon Parks" , When I First Met Mr. Alvin Ailey, and "Chef Therese Nelson from Black Culinary History"
N.S.W.
Photo Credits:
Alvin Ailey American Dance Theater's Glenn Allen Sims. Photo by Andrew Eccles
Alvin Ailey American Dance Theater's Linda Celeste Sims. Photo by Andrew Eccles
Alvin Ailey American Dance Theater's Glenn Allen Sims and Linda Celeste Sims at Fox Theatre Atlanta.  Copyright Richard Calmes 2014
Alvin Ailey American Dance Theater's Linda Celeste Sims & Glenn Allen Sims in Christopher Wheeldon's After the Rain Pas de Deux. Photo by Paul Kolnik