This post contains affiliate links. However, all opinions expressed here are original. If you click through on a link, you won't pay a penny more, but I'll receive a slight commission which helps me keep this information available to you. Thanks!
---
During my second visit to Cape Town, I thoroughly enjoyed wine tasting in South Africa.
If you recall the story in my post "3 Days in Cape Town, Things to Do & See" I told you about our failed attempt to go wine tasting on our first trip there. We had scheduled an afternoon of wine tasting in Stellenbosch after a tour of Robben Island. Due to the length of the Robben Island tour and traffic around Cape Town, we didn't make it! I was devastated. Wine tasting in South Africa had been on my bucket list for quite some time. I wrote about this in 2014 after attending a South African wine tasting here in Atlanta.
Well, for my second trip back to Cape Town, I was not going to make the same mistake. I scheduled a full day of wine tasting in Stellenbosch with Granwell of Cape Trio Tours. He came highly recommended from travelers in a South Africa Facebook group and friends of mine enjoyed his tours a few months prior. We set out to visit 4 wineries during our day in Stellenbosch. If you'd like to follow in our footsteps, please enjoy this $50 off deal through CheapOair for your next flight! I also suggest picking up a Lonely Planet guide and checking out the surrounding area.
Wine Tasting in South Africa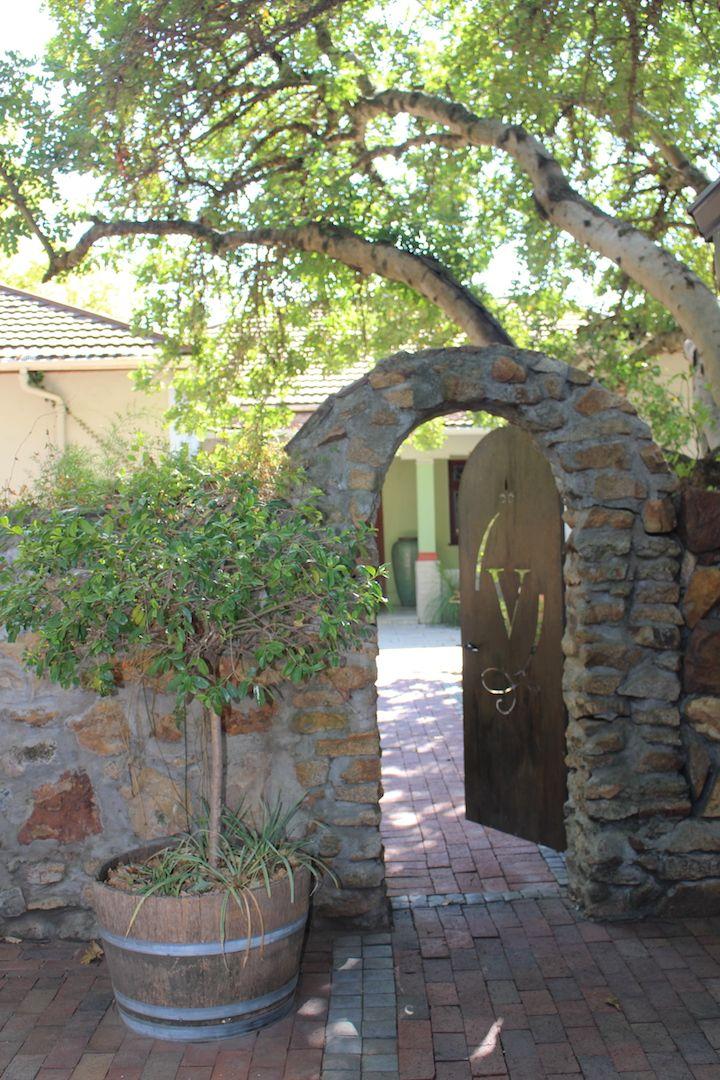 Villiera Wines:
Our first stop was at Villiera Wines. It is a family run winery in Stellenbosch. They specialize in "Cap Classique". This is sparkling wine made in the traditional champagne method in which secondary fermentation occurs in the bottle. Having a champagne tasting first thing in the morning was a perfect way to start the day! We've explored champagne in-depth before; be sure to take a look if you're interested! My favorite was the Villiera Traditional Brut but they were all delicious. After the tasting, we went on a tour of their winery. Granwell reviewed with us the champagne making process used at Villiera. The property is beautiful and the service was excellent. Villiera also has a wildlife sanctuary. They conduct game drives that lasts about 2 hours. If you have time, plan for this while visiting!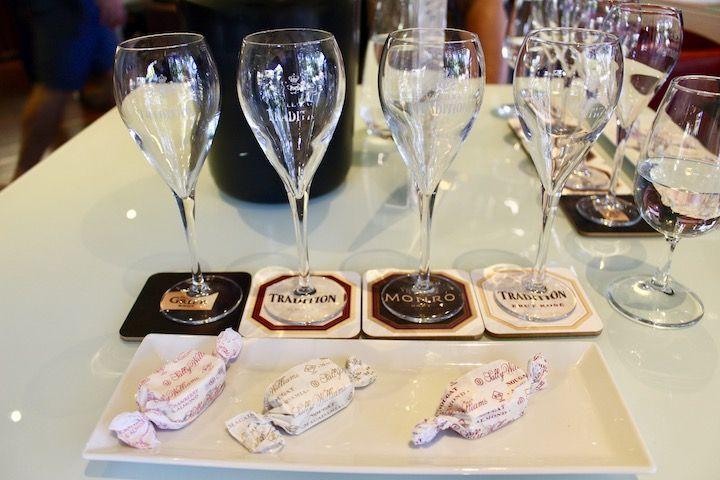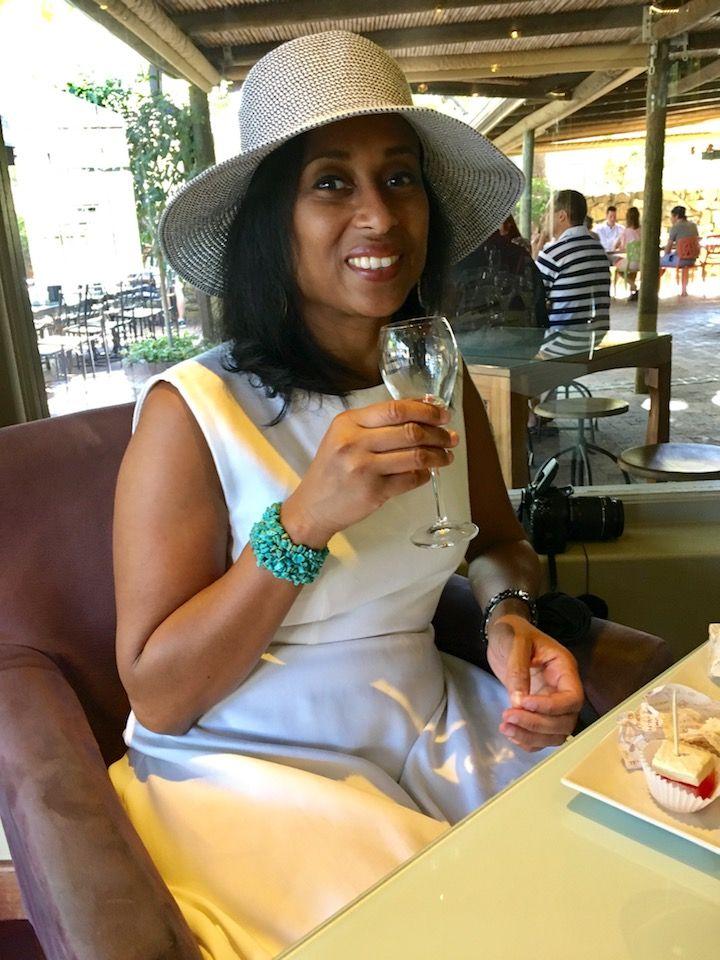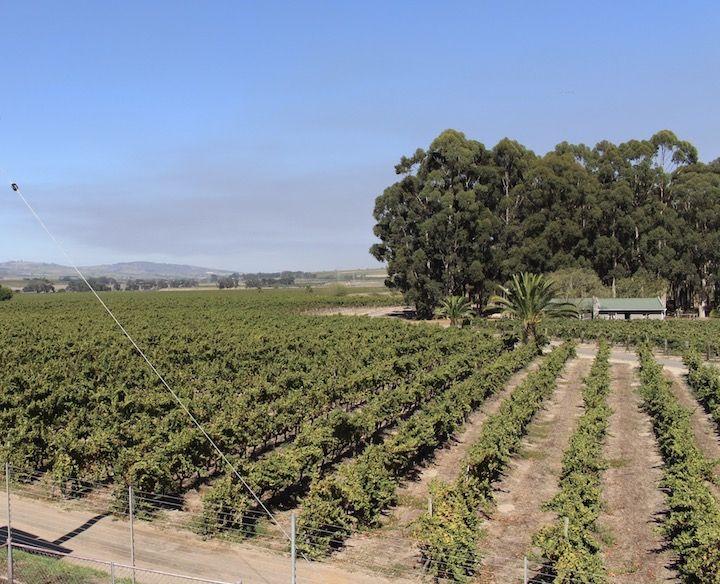 Anura Vineyards:
The drive into Anura set the stage for an amazing wine tasting. This is how I imagine my future vineyard home 🙂 Anura farms specializes in quality red wines. They combine fruits of the New World with Old World wine making techniques. For Merlot fans, Anura makes an award-winning Merlot Reserve. We were in for a special treat with additional tastings of Grenache Noir, Legato blend and Pinotage wines. We sat on the patio and sampled wines along with crackers, cheese and preserves. The Pinotage Reserve was my favorite with the Legato red blend a close second. The Pinotage Reserve is aged for 16 months in both American and French Oak barrels. As you may recall from my previous post, Pinotage is South Africa's signature red wine. This red wine grape is a cross between Pinot Noir and Cinsault grapes. Expect smoky and earthy flavors with tropical fruit notes. Do not leave South Africa without trying Pinotage wine! I enjoyed Anura's Pinotage so much I brought a bottle home to the U.S. Anura also has a microbrewery serving craft beers.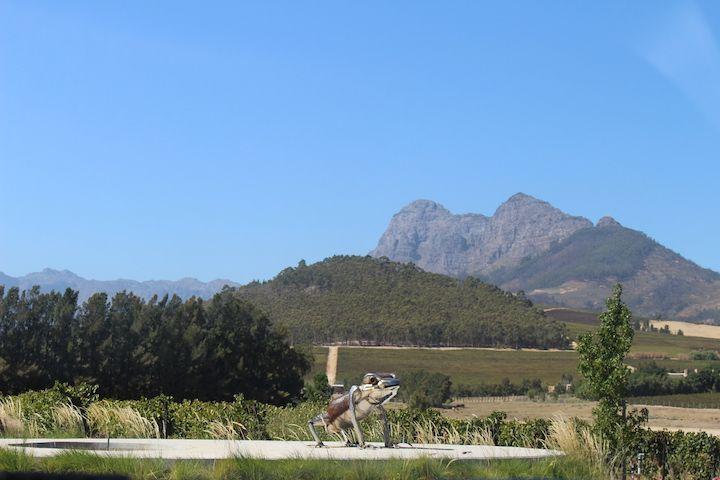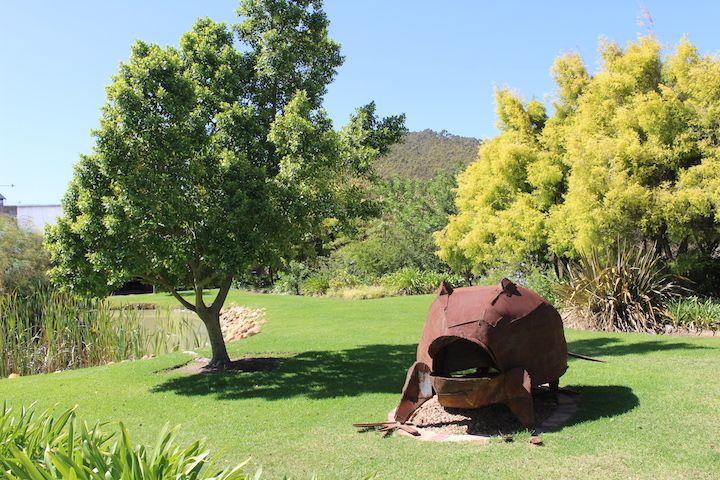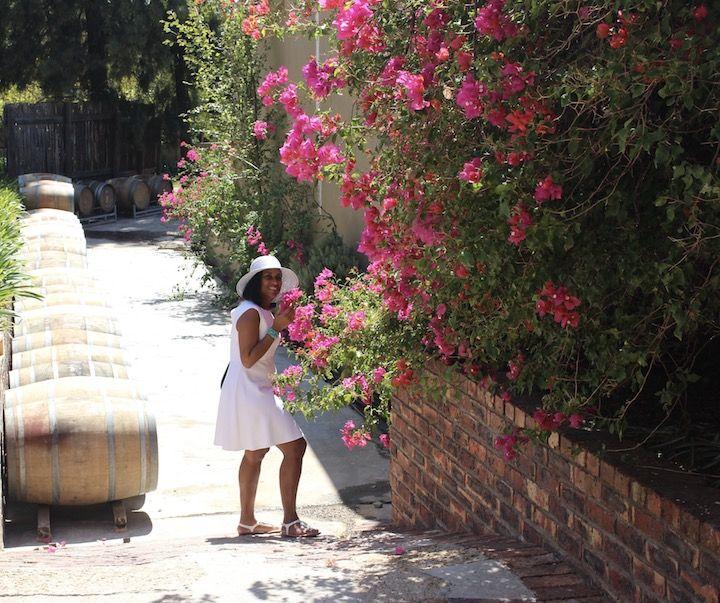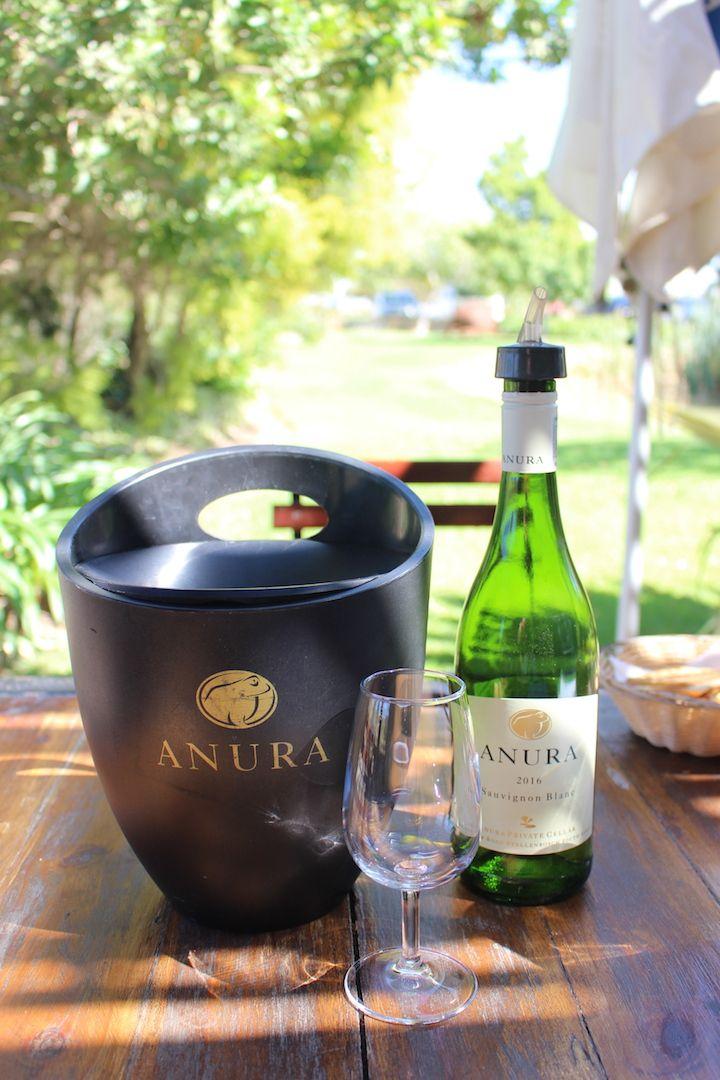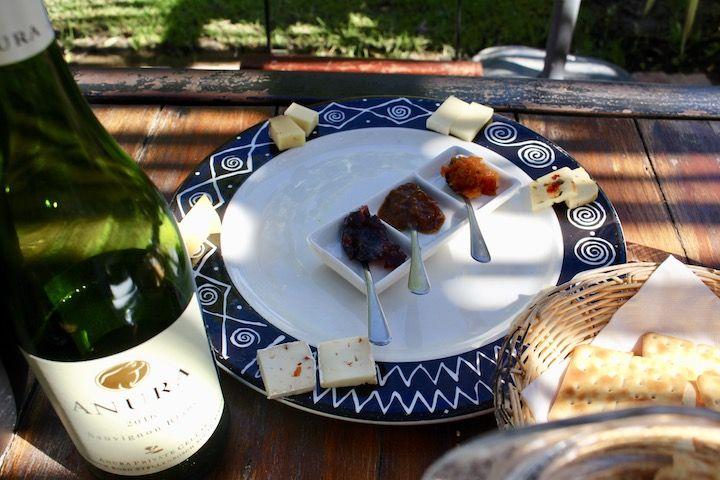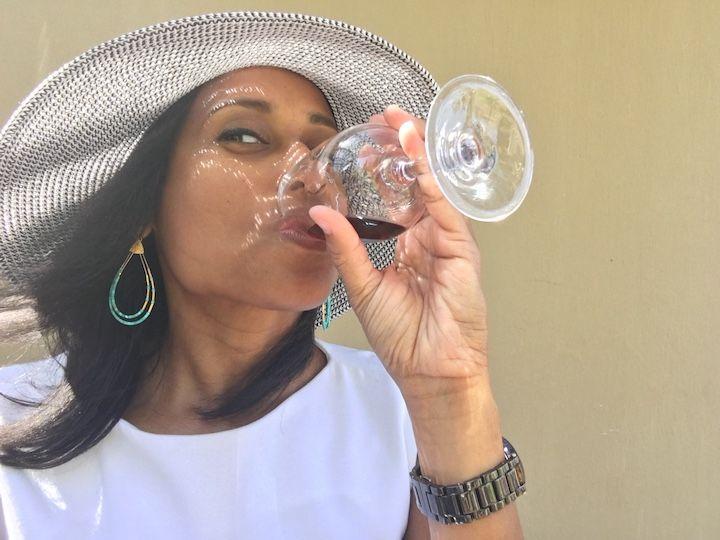 After our wine tasting at Anura, we drove through the town of Stellenbosch. It is very quaint. Shops, restaurants and churches lined the streets with hills and valleys in the background. I would suggest making some time during your tour to walk around this area.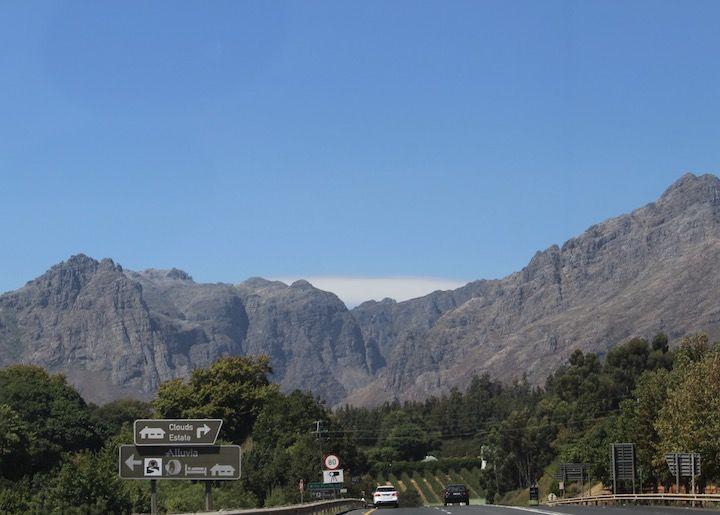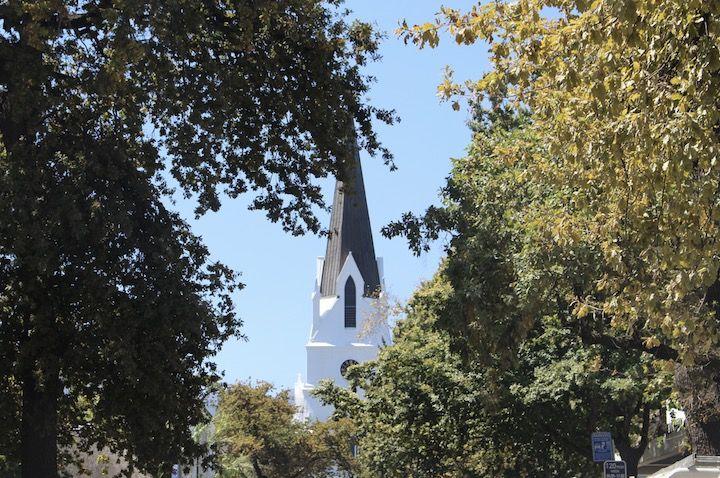 Lunch at Le Pommier Wine Estate:
Granwell picked a gorgeous setting for a lunch in Stellenbosch! Le Pommier is located in Banhoek Valley and is surrounded by mountains. Their restaurant serves traditional "South African dishes with a Cape Malay twist" (more on Cape Malay in my upcoming post on Bo-Kaap). As a wine estate, they also offer several varietals including Rose, which was my favorite, along with red blends and a Sauvignon Blanc. From reading my travel and food posts, I am sure you are aware that I seek out local foods while traveling. One of my favorite things to eat in South Africa is "bobotie". It is a minced meat dish (usually beef but can be chicken or lamb or pork) made with curry and dried fruits and topped with a milk and egg mixture. I have had it several times and in several cities in South Africa. Therefore, I can say, the bobotie dish at Le Pommier was excellent! My husband is the South African Fish and Chips expert. He thoroughly enjoyed this dish at Le Pommier.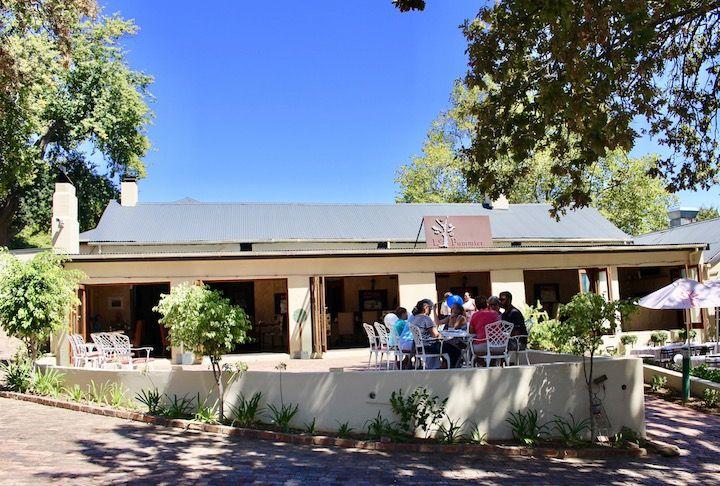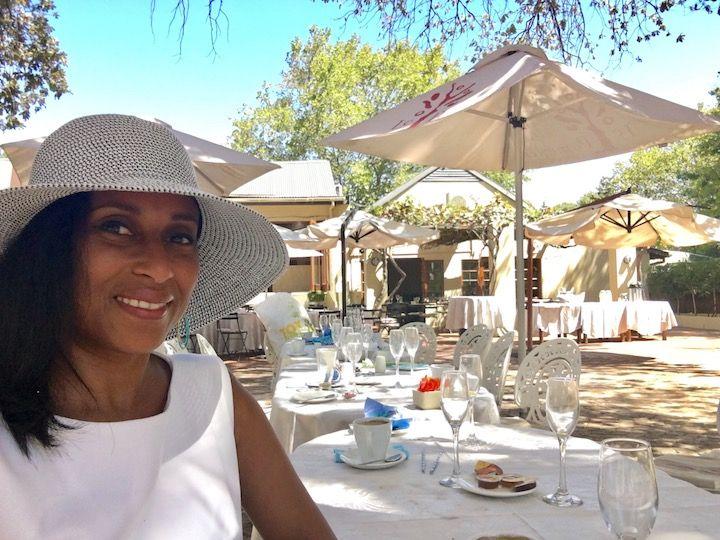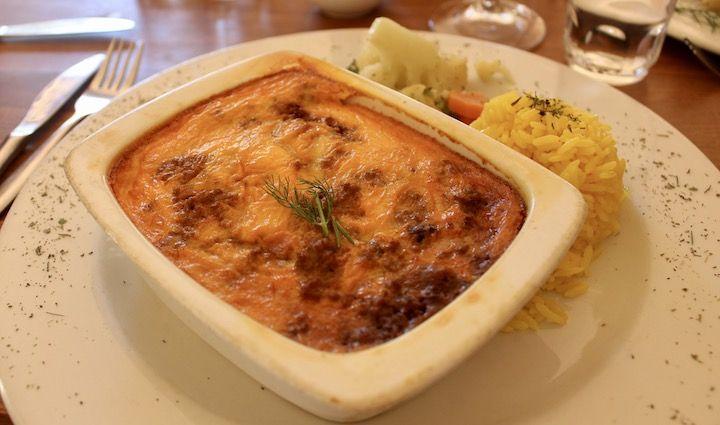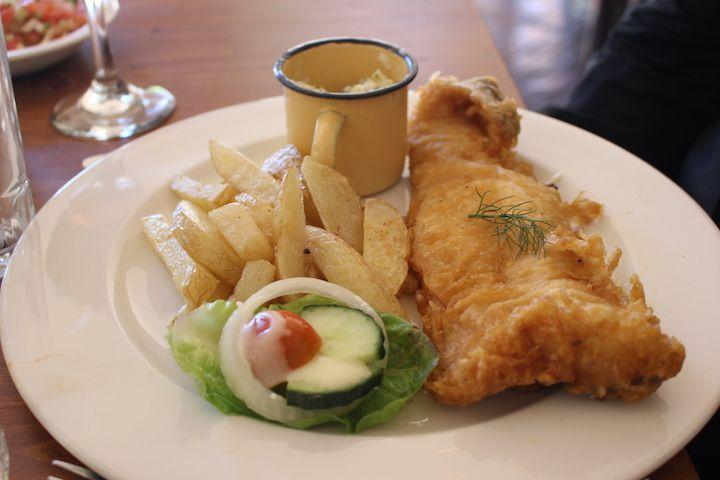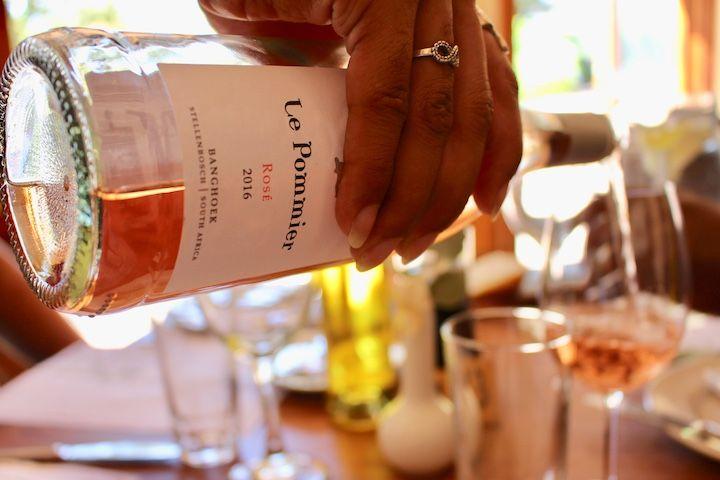 Ernie Els Wines:
Our last stop of the day was at Ernie Els Wines. If you are a golfer or fan of golf I am sure you recognize his name. Based on his passion for fine wines, in 1999 he created Ernie Els Wines in Stellenbosch. First of all, the estate is breathtaking! I was so mesmerized by the views and scenery that I had to be dragged back inside for the wine tasting. Lol. This was the largest of the wineries we visited. There was a large patio along with a comfy living room in which you could still take in the magnificent views. Ernie Els Wines even had a putting green! In terms of the wine tasting, we did the "Players Tasting" of Big Easy wines. This consisted of a 2016 Chenin Blanc, a 2016 Rose, a 2015 Cabernet Sauvignon and a 2015 Red Blend. The Chenin Blanc was my favorite. This is another must while wine tasting in South Africa. Although the grape originates in the Loire Valley in France, it is the most widely planted grape in South Africa.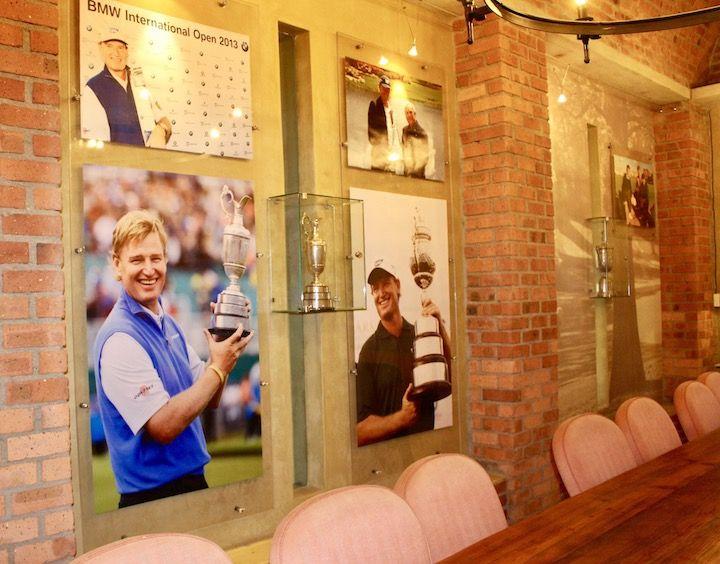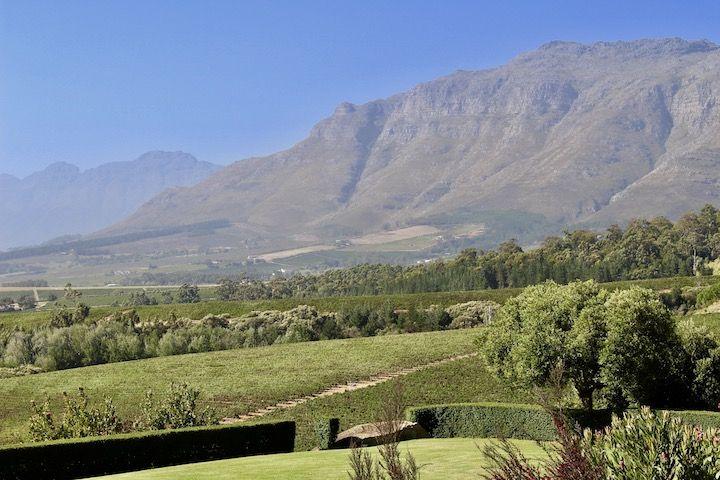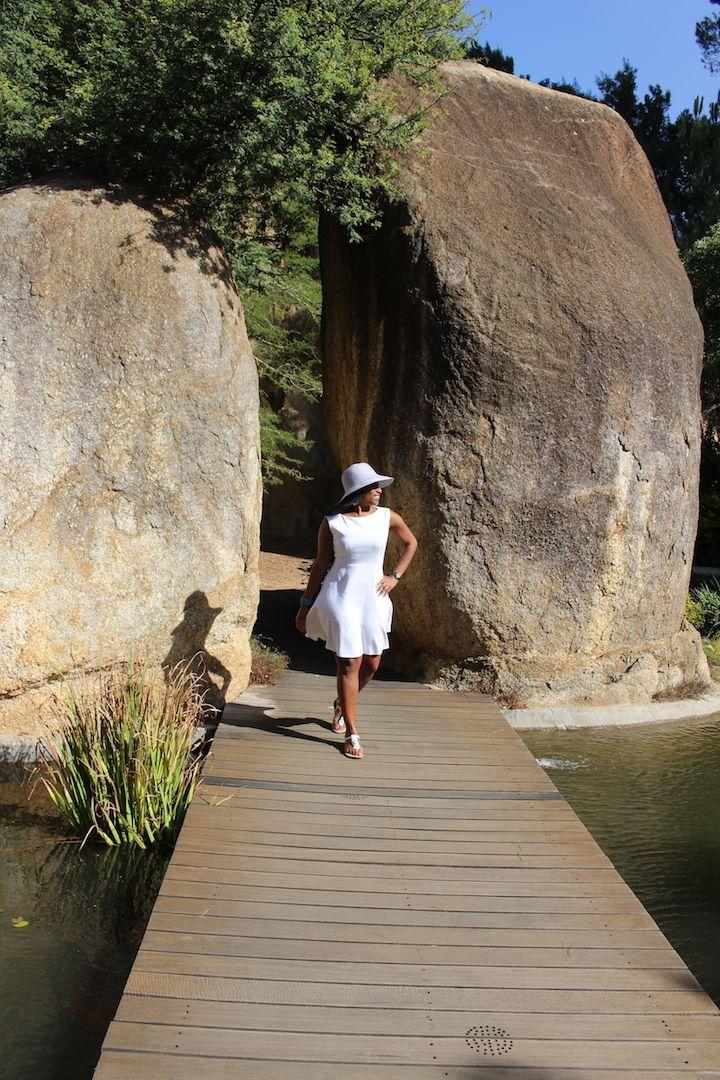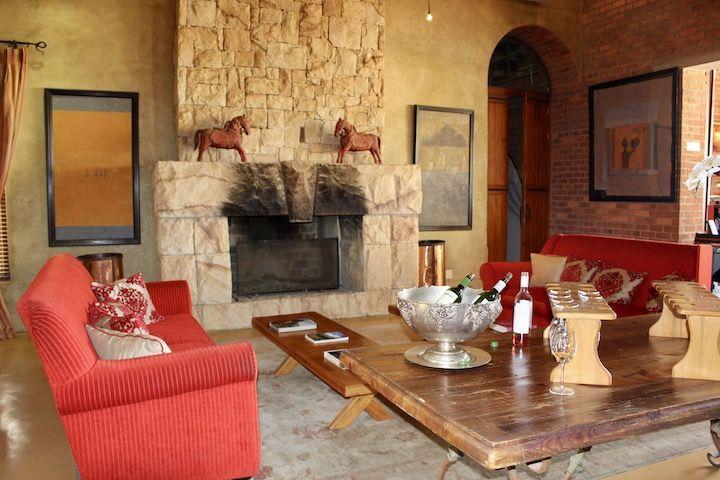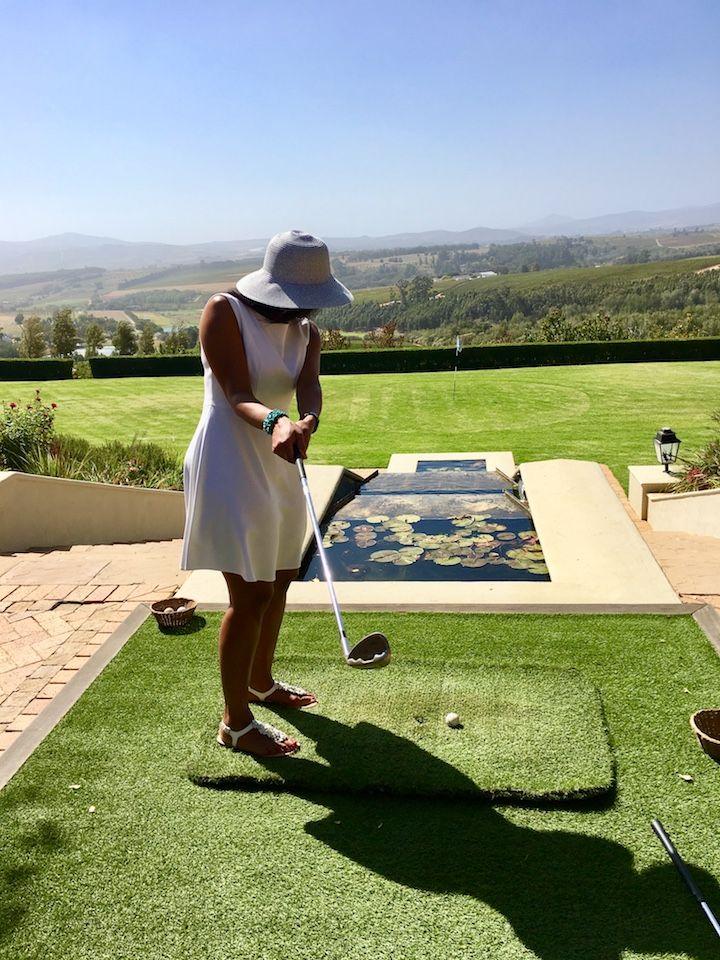 We had a wonderful time wine tasting in South Africa. I had no idea the area was so scenic! In addition, our day in Stellenbosch was very educational. I learned more about wine making and sampled new varietals. On my return to Cape Town South Africa, I would like to visit other areas in the Cape Winelands including Franschhoek and Paarl. Be sure to contact Cape Trio Tours for more information on wine tasting in South Africa!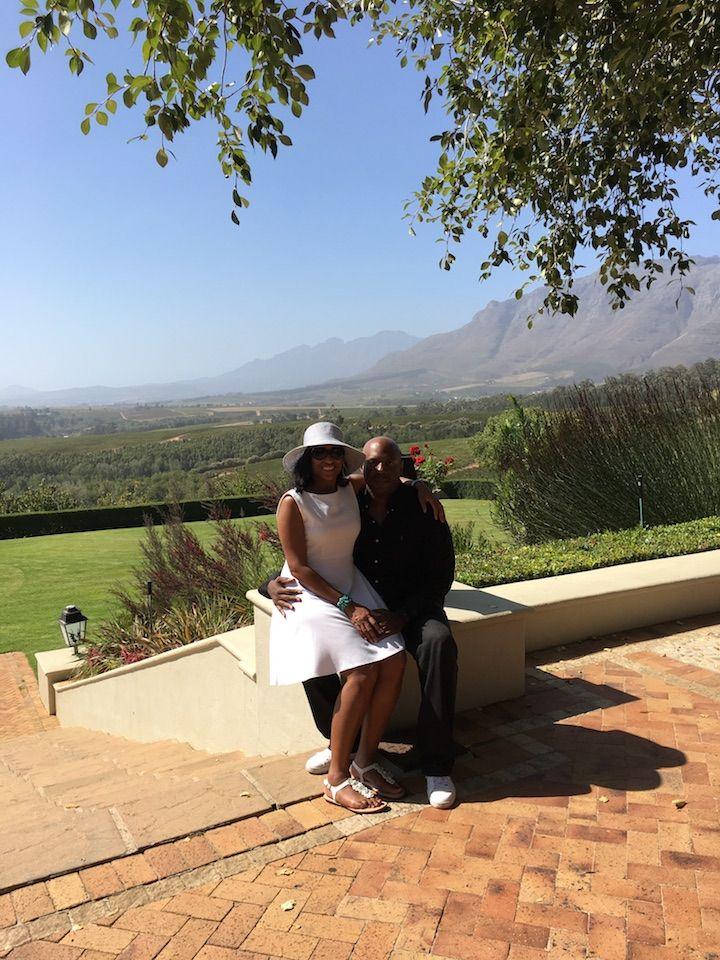 Have you been wine tasting in South Africa or to Stellenbosch? If so share your thoughts with us below! If you're interested in taking your wine tasting in South Africa to the next level, be sure to check out House of Mandela Wines with Tukwini Mandela as well as my take on the African American Wine Tasting Society.
Pin this post for future reference.