Although I was given 1 complimentary ticket to The Black Paris Tour, all opinions expressed in this post are my own.
There is no shortage of things to do in Paris, France. But, if you "been there, done that" or looking for something unique to do on your first trip, consider the Black Paris Tour. The Black Paris Tour by Ricki Stevenson has been in existence since 1998. Ms. Stevenson is a native of Oakland, California and is an ex-TV news reporter and talk show host. She also has a master's degree in history with a focus on African and African-American History. Ricki Stevenson used all this experience to develop the Black Paris Tour. She serves as the lead guide with fellow guides being well versed in Parisian and Black History.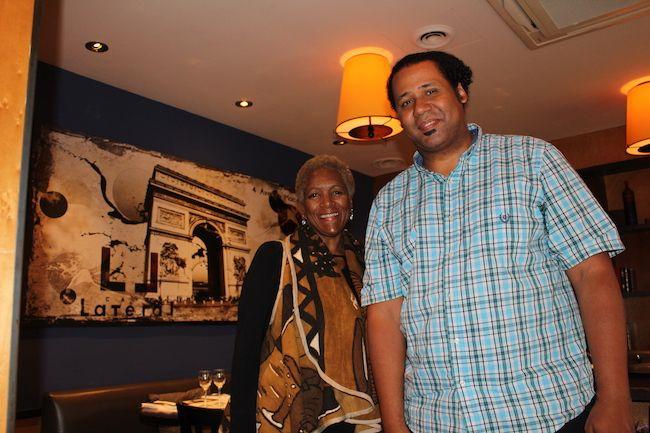 The purpose of the Black Paris Tour is to educate and enlighten others on the extensive history of Black Americans, Haitians and Africans in Paris. Many African-Americans fled racism in America and headed to Paris. Writers, artists, musicians and celebrities all spent time there. The tour takes you pass residences, hang out spots, and even churches made famous by Black individuals in Paris. From the days of the Haitian Revolution to World War I to the Harlem Renaissance, you will learn about their many contributions.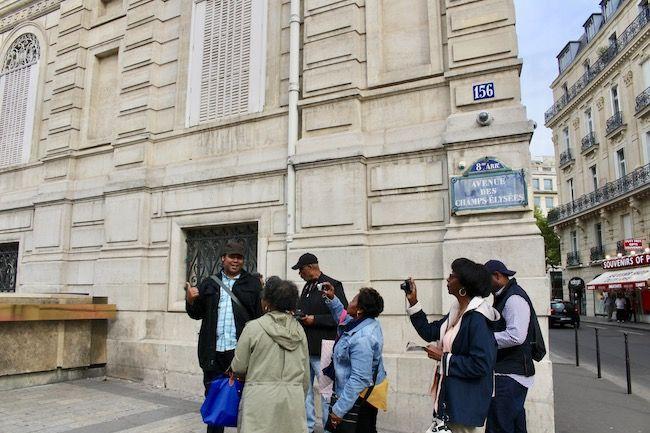 There are several packages available for the Black Paris Tour. My husband and I chose the full day bus and walking tour which was $125 Euro and included a visit to Little Africa. There is also a 2/3 day tour without the visit to Little Africa. Our tour started at a café with the other attendees. Coffee or tea with a croissant was included in the tour price. Our guide Miguel then began our orientation to Paris and the Tour. This included helpful information on getting around Paris and details about the individuals covered on the tour. We were joined by Ricki and it was a pleasure to meet her in person.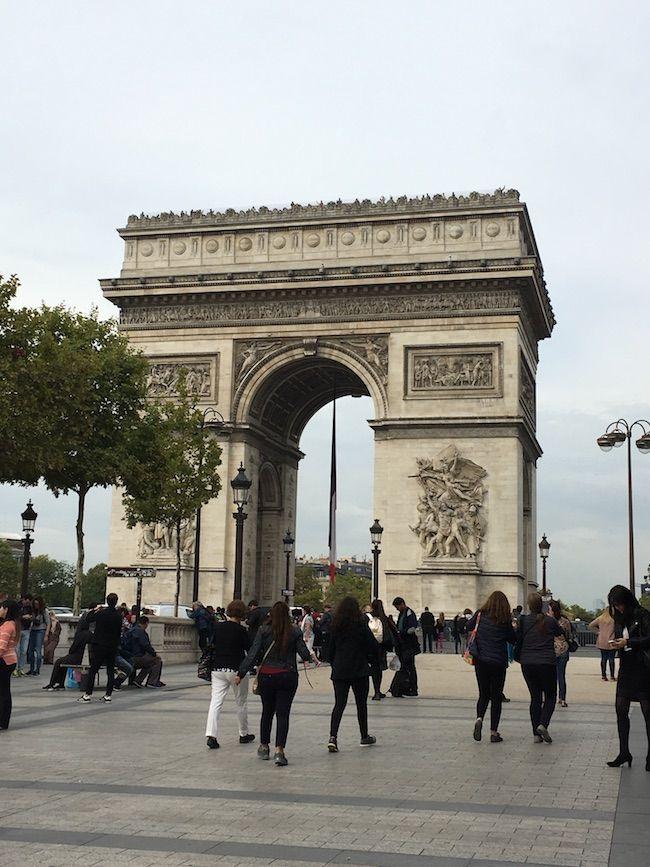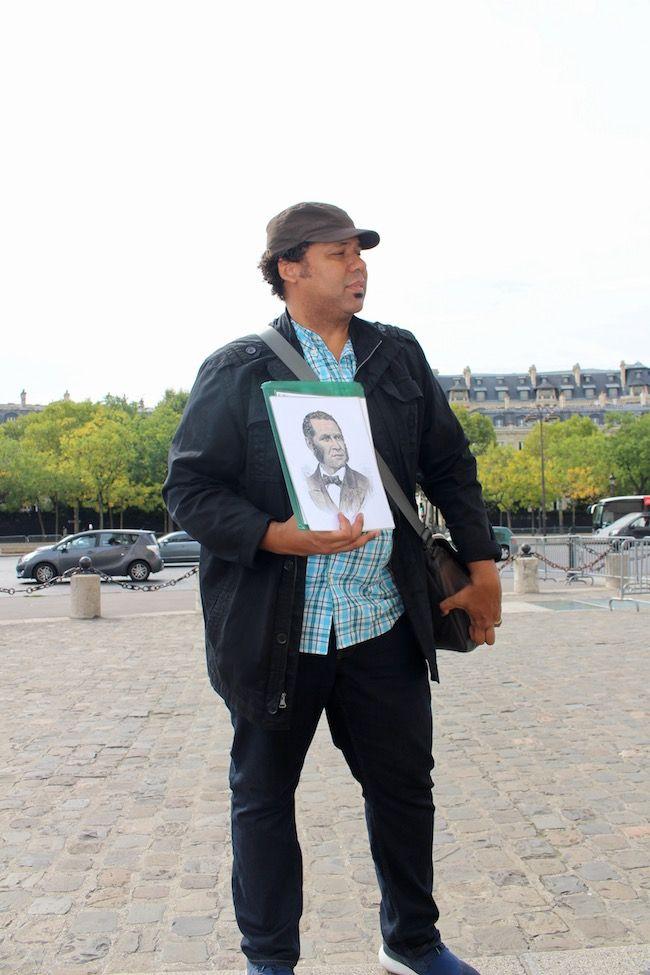 Our tour began at the Arc de Triomphe, took us down the Champs-Elysees to Place de la Concorde to Montmartre and even made a stop at the famous macaron shop-Laduree. Via walking, the bus and the train, we visited important landmarks of Black individuals in Paris. Miguel discussed the famous Dumas family, Josephine Baker, Thomas Jefferson and Sally Hemings. Did you know the author of The Three Musketeers was Black? Did you know Josephine Baker served in World War II, adopted 12 children called the "rainbow tribe" and is buried in Monaco? We did visit the church in Paris where Josephine Baker's memorial was held.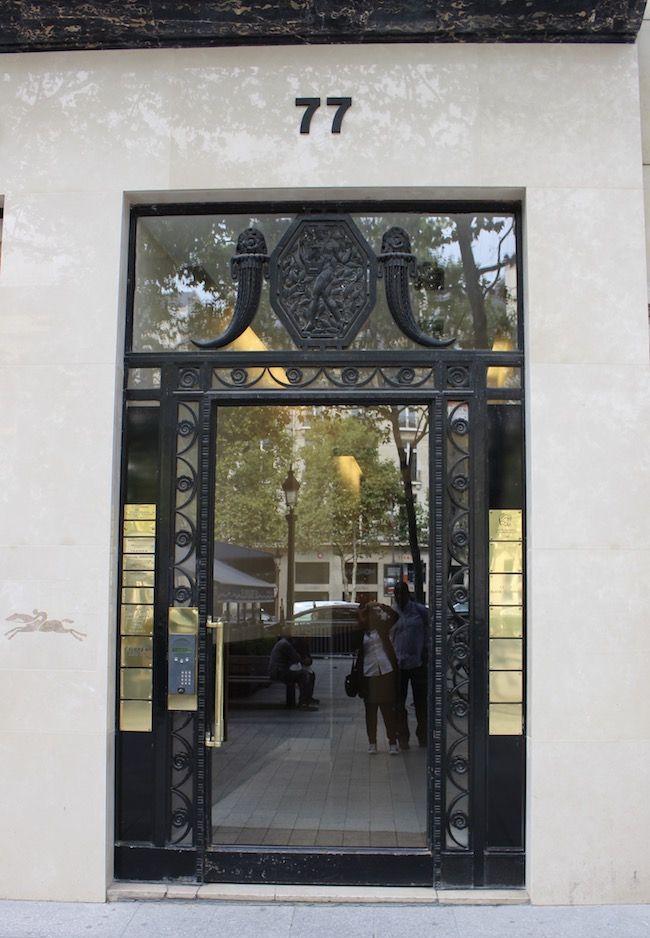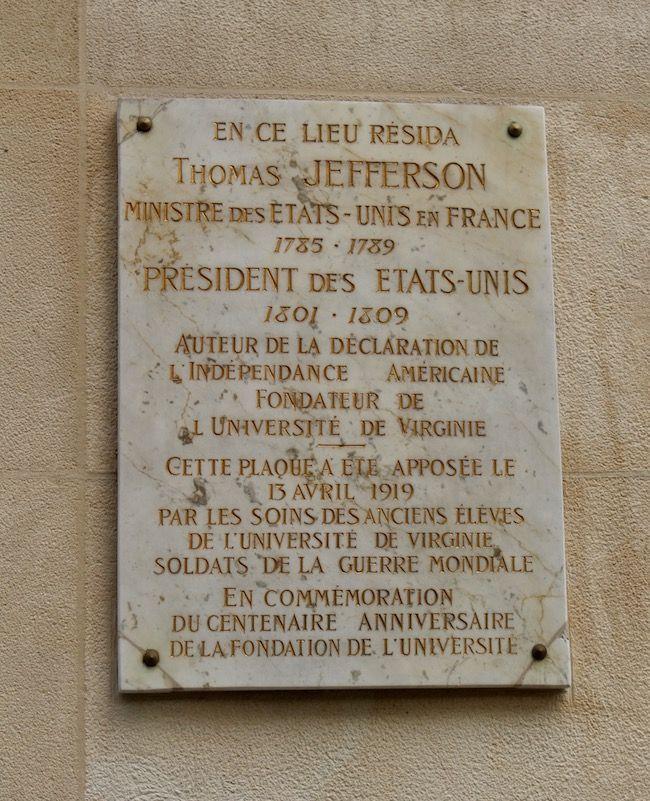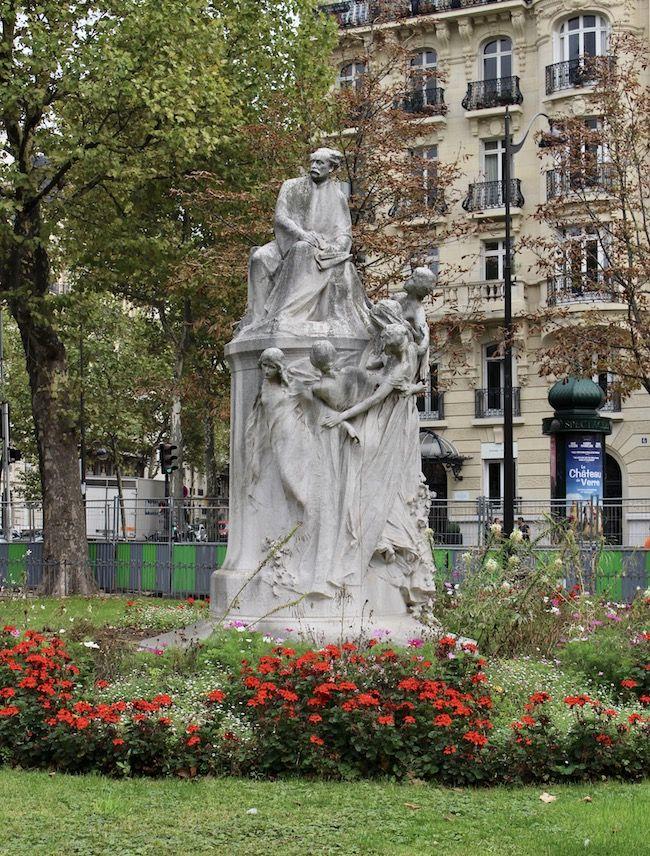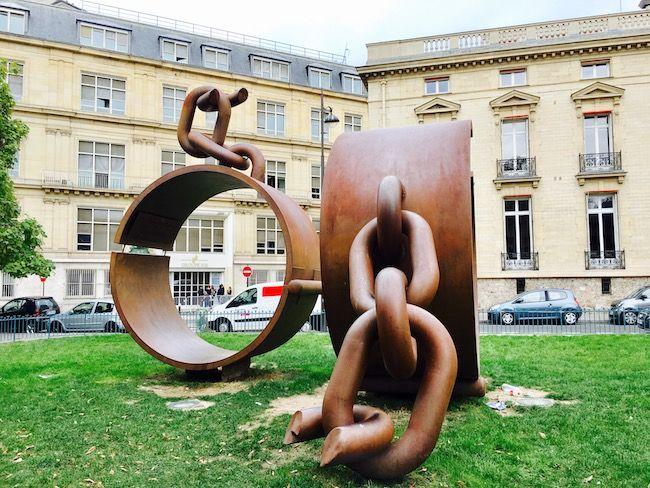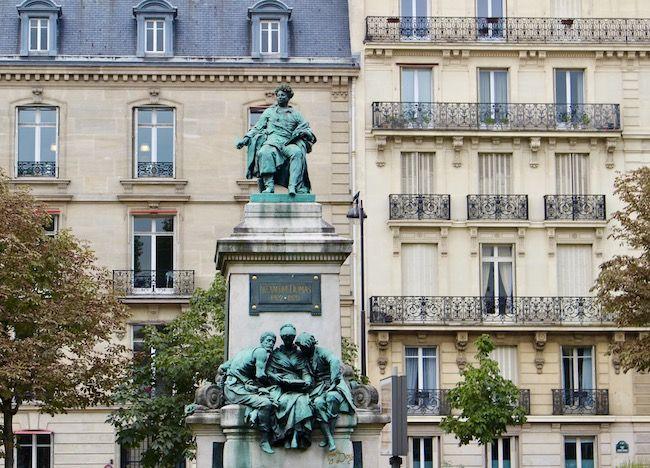 Do you recall the famous song by Nat King Cole "Mona Lisa"?  Rumor has it the song was intended for Frank Sinatra. Did you know a Black American man named Benjamin Banneker was a surveyor on the team that laid out the plans for Washington D.C.? The team was led by Frenchmen Pierre Charles L'Enfant. If you have ever wondered why parts of both cities look so similar, now you know. One of the most interesting things discussed was prior to the Haitian Revolution, Black people in Haiti were slaves yet in France there were Black nobles and slavery was illegal. We learned about Toussaint Louverture who was a leader of the Haitian revolution. Throughout the tour Miguel kept us intrigued and I could tell he was passionate about history and storytelling.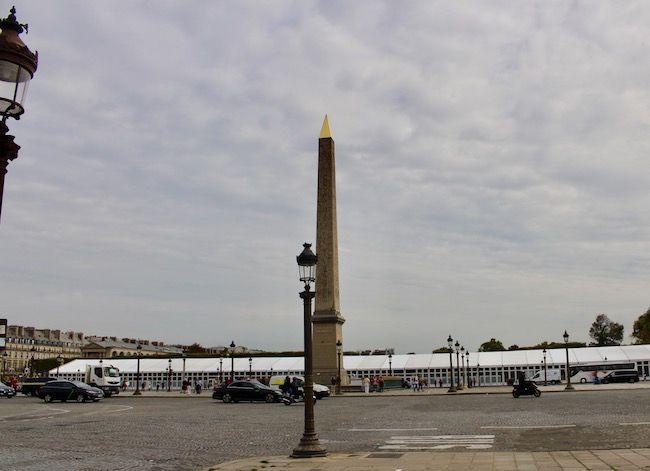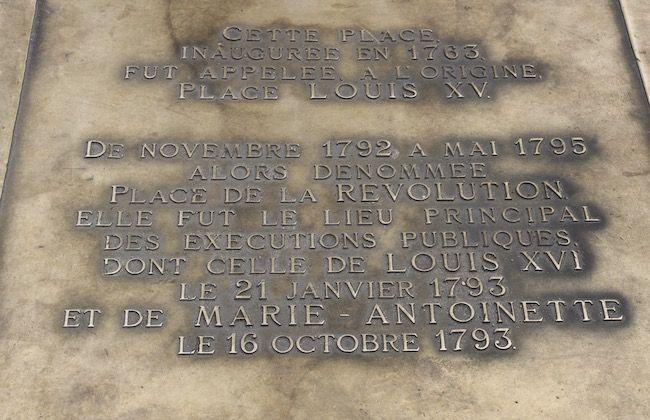 Here are some tips to make the most out of The Black Paris Tour:
Coffee/Tea and a croissant or bread and butter are included and served during the orientation. Although the information given prior states the orientation would take 1 hour, we spent two hours in the café. During this time you can request a menu and order a full breakfast. I recommend this since it will be a long day with a lot of walking. The waitress and guide may not mention this to you but it is listed in the orientation paperwork sent prior to the tour.
Bring water and snacks. This is even more important if you do not order breakfast. While we anticipated a "late lunch" we did not arrive at the restaurant until 5.30pm. We did make a stop for snacks at the macaron shop Laduree but it was all sweets and sorbet. In addition, it is pricey.
The stop for dinner was a Senegalese restaurant near Little Africa. Although I am a big foodie, I found the items available to be a bit limited. They did have several tilapia dishes and a chicken dish as well as fried plantains. The tour attendees seemed to enjoy the food and fellowship at dinner. Dinner is not included in the tour package so be sure to bring at least 10 Euro for your meal and drinks.
Your guide will point out public restrooms along the tour. Take advantage of stops since some will be cleaner than others. Bring tissue paper and hand sanitizer.
Our tour started at 10am and at 6.30pm was continuing on to Little Africa from the restaurant. Keep this in mind if you are planning anything else later that day.
Read through the guide sent by Black Paris Tour prior to your arrival in Paris. There are a lot of great tips on local restaurants and jazz clubs to visit as well as instructions for the tour. This includes buying your bus/metro pass prior to the tour.
Have you done been to Paris or done The Black Paris Tour? If so share your thoughts with us below. For more information please visit this website.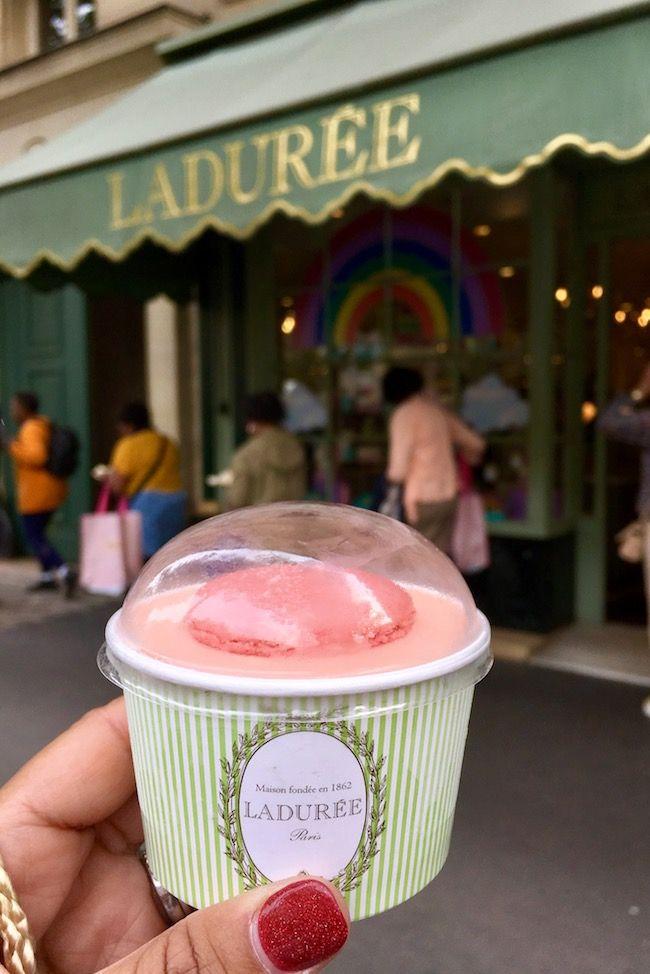 Feature Image courtesy of: Photo by Atikh Bana on Unsplash
Pin this post for future reference