This post contains affiliate links. However, all opinions expressed here are original. If you click through on a link, you won't pay a penny more, but we'll receive a slight commission which helps us keep this information available to you. Thanks!
I returned from my Cuba vacations last week and it was amazing. We traveled to Havana, Vinales Valley, Cienfuegos and Trinidad! In my post "Plan a trip to Cuba in 10 Easy Steps" I reviewed with you how to legally travel to Cuba from the United States. Now that I have been to Cuba, I want to share information you will need while visiting the island. Here are my top 10 Cuba travel tips!
10 Cuba Travel Tips : Know Before You Travel to Cuba!
1. Immigration forms
We flew to Havana from Cancun Mexico. On the plane to Cancun from the U.S., we received their immigration form. It asked for the location and address of where we were staying in Cancun. Since we were continuing on to travel to Cuba that day I didn't know what to write. Therefore, I left it blank. I told the immigration agent we were taking another flight to Cuba and she said "oh Transit?" We said yes and she let us through.
2. Tourist Card / Visa for Travel to Cuba
In the Cancun airport we bought the tourist card/visa for travel to Cuba at the Air Cubana office located across from their check in area. It was $20 per person. When we were checking in for our flight they told us there was a tax per person of $23 dollars. We paid for both in US dollars.
3. Flight delays
Our flight on Air Cubana from Cancun to Havana was delayed for hours both going there and coming back. Also, the terminal for Air Cubana and other airlines to Cuba where in a different terminal than the one we arrived in from Atlanta. You have to take an airport shuttle or cab to go between the two. Due to this, make sure you plan several hours between flights when organizing Cuba vacations. If not, plan an overnight stay. There is a Courtyard Marriott about 1.5 miles from the Cancun airport with free shuttle service.
4. Getting your passport stamped
On arrival to Havana the immigration officer did NOT ask us if we wanted our American passports stamped. I assumed she had not stamped it but later realized she DID stamp our passports. When we were leaving Havana the immigration officer asked if I wanted my passport stamped. I said yes since there was already a stamp in it and I fit under the approved journalism travel category. Consider this if you are not traveling under one of the approved categories and if you do not have global entry (see #10). If questioned by an immigration agent in the U.S. about a Cuba passport stamp, be prepared to answer based on one of the 12 approved categories. They are reviewed in this post.
5. There is no longer a penalty tax in Cuba for changing US dollars to Cuban CUC dollars.
As of the end of March, the rate was 1 USD for 1.03 CUC and for Euro it was 1 Euro for 1.07 CUC. However, there were very long lines at most banks and exchange places. Our hotel changed currency but at a lower rate. We did change money there due to the convenience. We could not get a $500 Euro bill changed at several places because it had a small tear. So, make sure to keep your bills in good condition. Also, bring enough cash since you can't use your credit or debit cards in Cuba.
6. Wifi and Internet are very limited.
At our first hotel we paid $5 CUC per hour for wifi cards. At our second hotel they had no internet service and we didn't have any wifi service while traveling around the island. On return to Havana we were able to use the Internet cards at Hotel Parque Central in Old Havana. Look into wifi access at your accommodations. Make necessary arrangements prior to arriving if you will need daily wifi service.
7. Don't believe the hype about Cuba vacations.
I thought the food & drinks were amazing! Ropa vieja, croquetas, mojtios, pina coladas and more! I have an upcoming post with a list of places to eat in Cuba.
8. Negotiate everywhere.
When catching a taxi or buying goods from vendors. San Jose Market in Old Havana has a large number of shopping stalls and a great variety of products but walk around and negotiate. Prior to accepting a taxi ride, negotiate and agree on a price prior to leaving for your destination. Realize that even with an address many "taxi" drivers have difficulty finding a specific location. They may not be official government taxi drivers and they don't have GPS ?. It is also good to know that there are a lot of beggars in Cuba, especially in Havana. I had a few touch or grab my arm. Entertainers in restaurants and clubs walked around asking for tips. Many public bathrooms had women sitting outside the door to collect fees or tips for using the bathroom and receiving toilet paper. Therefore, keep small change and bills available for these purposes.
9. You can legally bring back Cuban cigars to the U.S.
…but at a maximum of $100 value per person.
On our return to the U.S. we filled out our information at the computers. The computer printed out an exit sheet. We simply held it up pass the U.S. immigration officer in the Global Entry line. No questions asked.
I hope this post was helpful! Feel free to add Cuba travel tips in the comments below.
Follow my journey through Cuba on Instagram @thesophislife.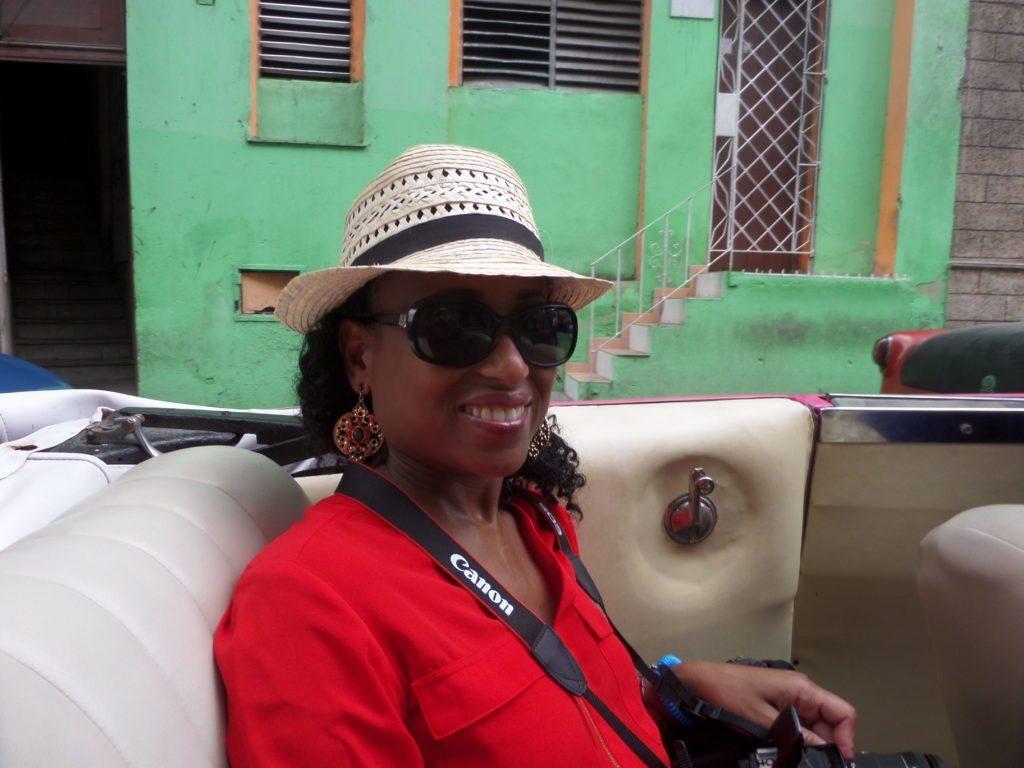 If you are still in the planning stages check out my post "Plan a trip to Cuba in 10 easy steps." Stay tuned for stories and pictures about my experiences in Cuba. The history, the architecture, the food and most importantly the people were interesting and amazing. Have you been to Cuba? If so, share your thoughts with us below!
Pin this post for future reference!