This post contains affiliate links. However, all opinions expressed here are original. If you click through on a link, you won't pay a penny more, but we'll receive a slight commission which helps us keep this information available to you. Thanks!
As many of you know, my husband and I recently traveled to Cuba! It was an amazing experience! We traveled to different parts of the island to experience Cuba beyond Havana. If you are planning a trip there, this post will give you a sample itinerary of how to spend 7 days in Cuba.
7 Days In Cuba – Cuba All-Inclusive
Day #1: Traveling to Havana:
We planned to arrive for our 7 days in Cuba early in the evening to enjoy a night out on the town but unfortunately our flight to Havana from Cancun was delayed. And, at the Havana airport we waited over two hours for our luggage! On arrival to Hotel San Miguel we checked in and looked forward to exploring the city the next day.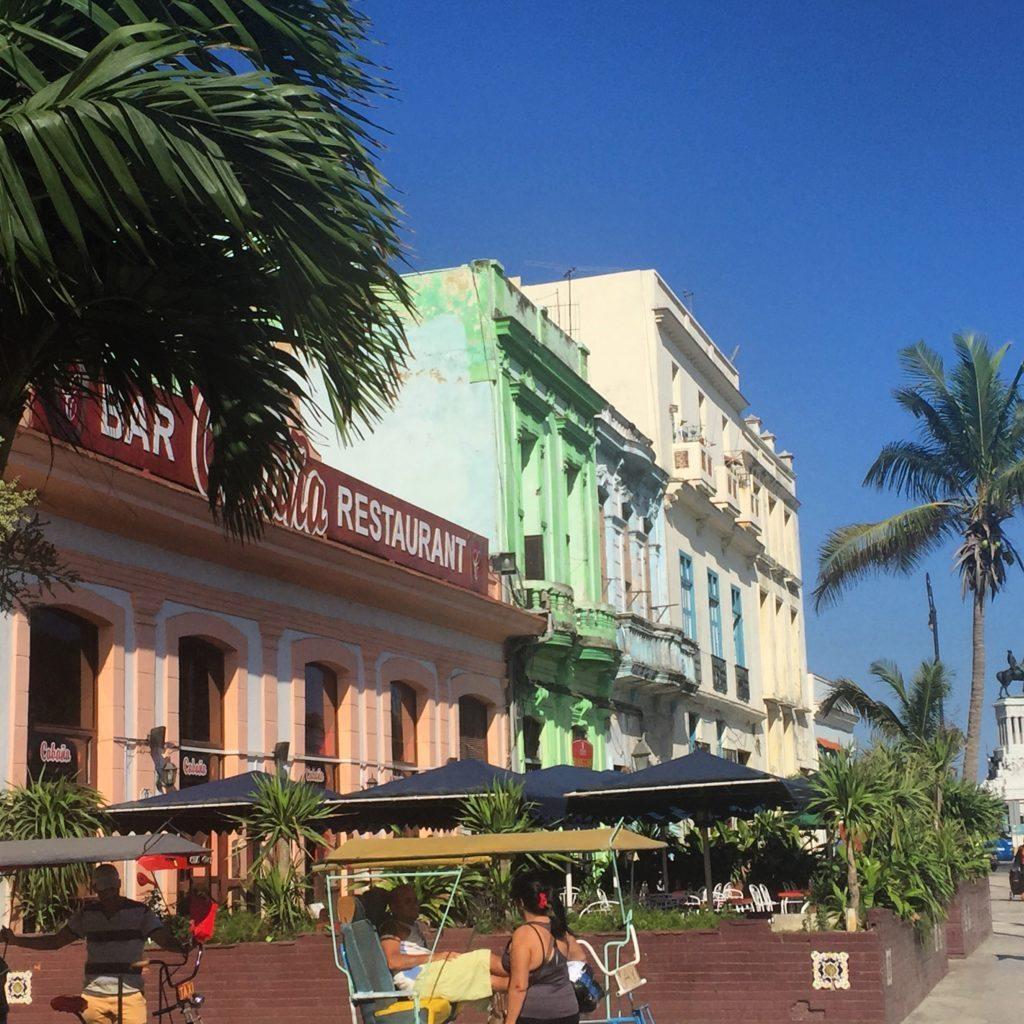 Day #2: Exploring Havana:
Our first stop on our 7 days in Cuba was Fusterlandia in the Jaimanitas area. Fusterlandia is the brainchild of Cuban artist Jose Fuster. He literally changed a part of this neighborhood into a walking piece of art! His influences include Gaudi and Picasso and that is evident in his work.
We then headed to "Casa Museo De Africa". It is set in a beautiful townhouse located in Old Havana AKA La Habana Vieja. There are works of art from different African cultures especially Nigeria and the Yoruba religion. There is no entry fee but as mentioned in my post "10 Cuba Travel Tips", we were approached to give a donation. Also, all the information was in Spanish so this limited our understanding of the displays.
We then strolled through Old Havana and made a stop at Floridita restaurant. Ernest Hemingway frequented Floridita and there is a statue of him by the bar. They are well known for their delicious daiquiris!
Later that day we spent the evening at the grand Hotel Nacional in Old Havana listening to live music and drinking mojitos. From Hotel Nacional you can walk to the jazz club "La Zorro Y El Cuervo". For only $10 CUC enjoy live music and two drinks! (look out for a classic red phone booth which is the entrance).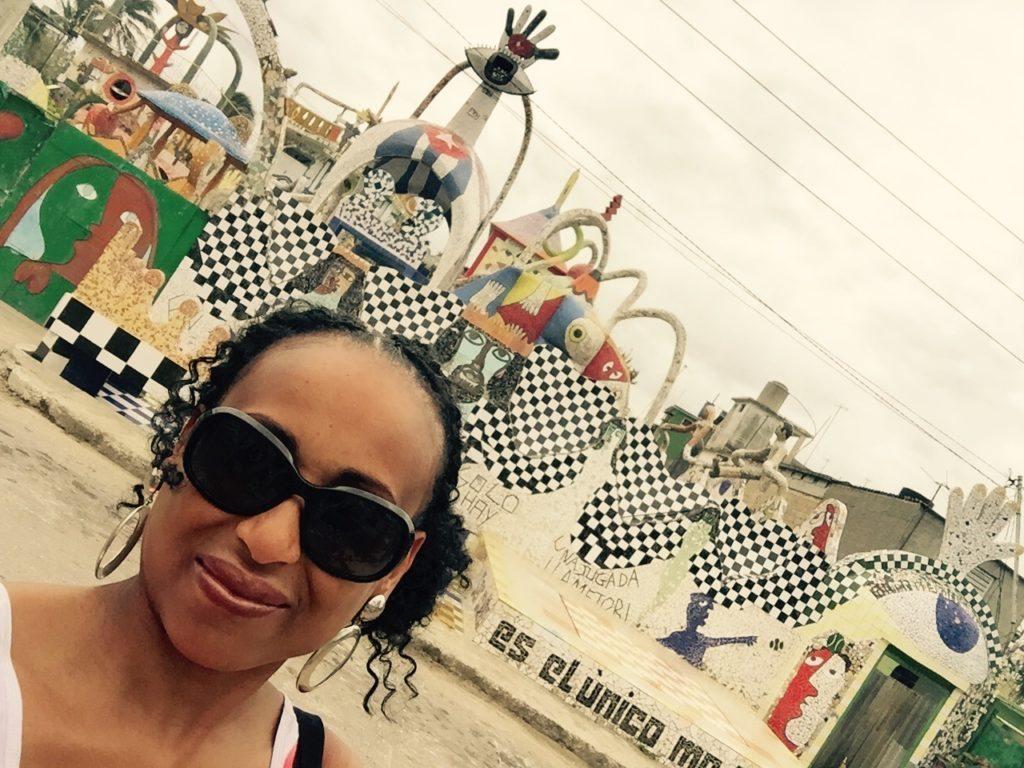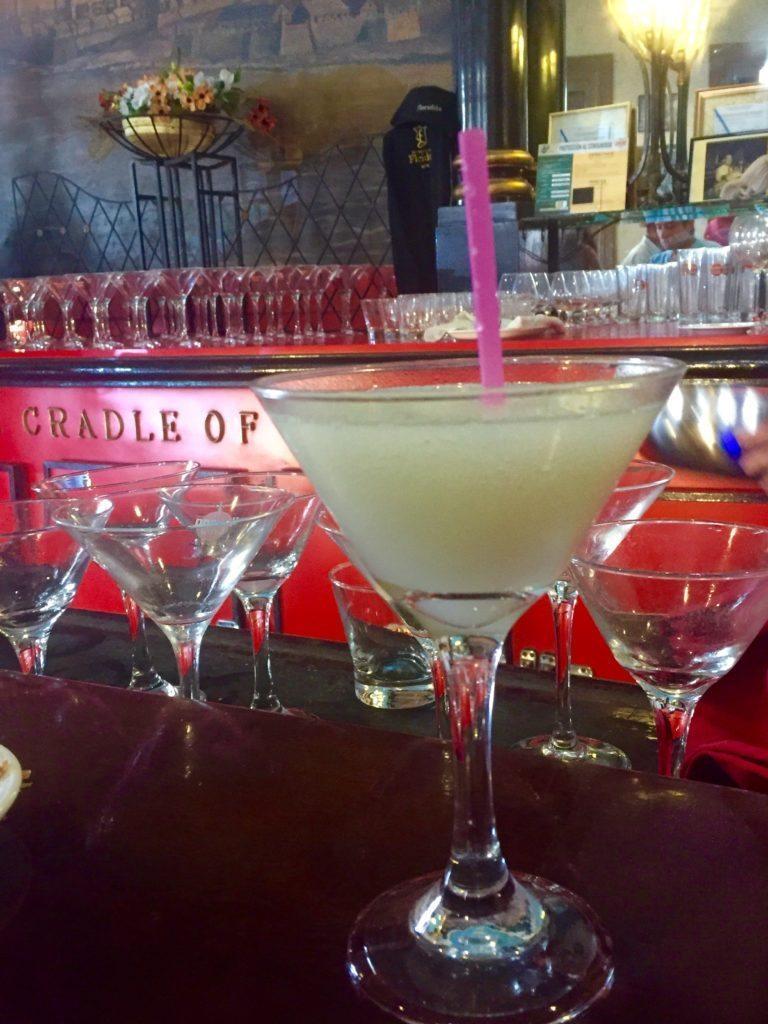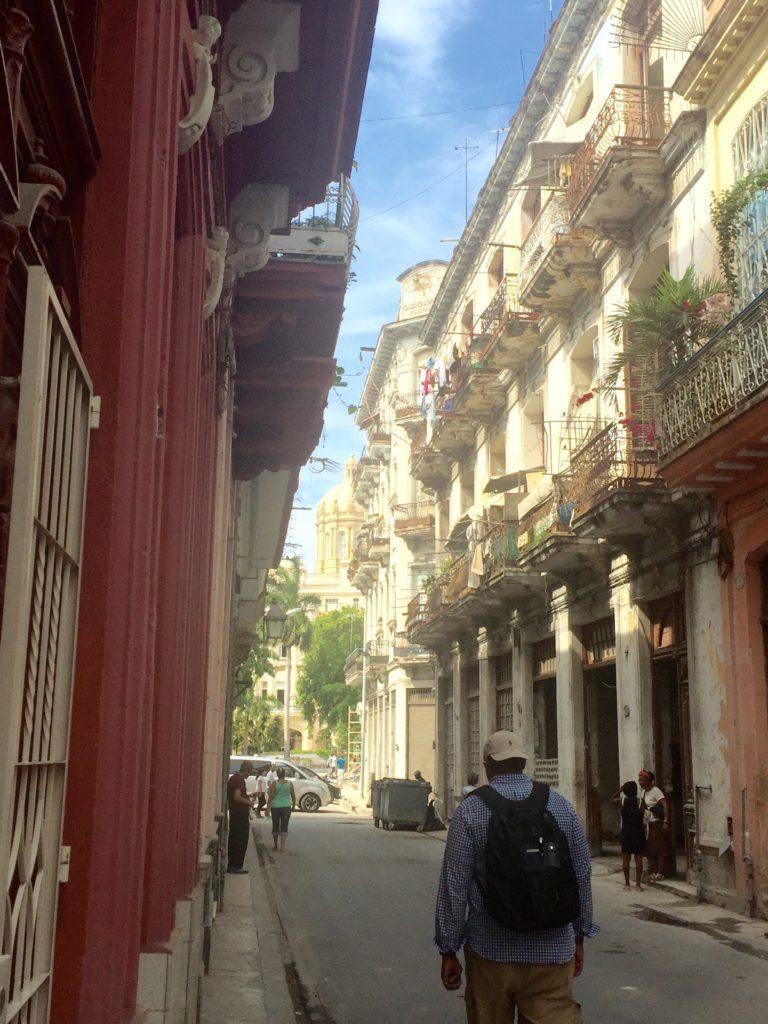 Day #3: Private Tour of Havana:
For this tour we used a recommended company which provided a driver in a vintage car and an English speaking tour guide. We did a walking tour of Old Havana and also drove around the city stopping at a cigar factory, John Lennon park in the Vedado area, and "Plaza de la Revolucion" AKA as Revolution Square.
We also drove down 5th Avenue in the Miramar area. Named after the 5th Avenue in New York City it is filled with large mansions an embassy homes. Fidel Castro also resides in this area. Later we toured Fusterlandia in more detail. The price per person for this tour was $50 and does not include lunch. Email: [email protected] and ask for Katia!
That evening we visited El Cerro district known for Tambor drummers of the Yoruba religion. Due to "santa semana" AKA Holy Week, the area was relatively quiet. However, we did attend a presentation in the home of a local drummer.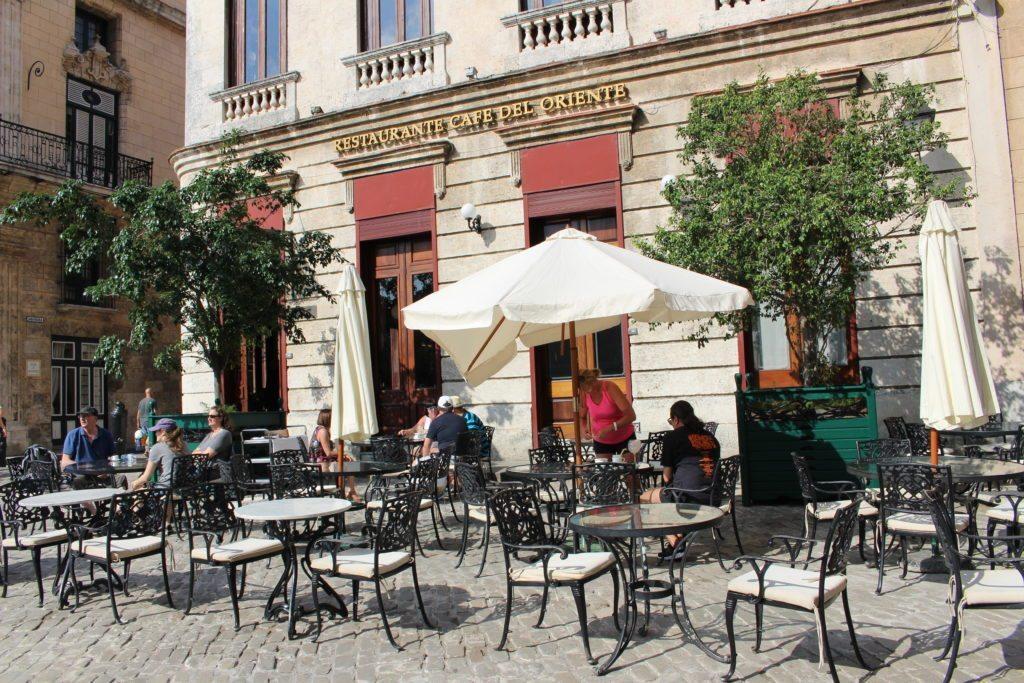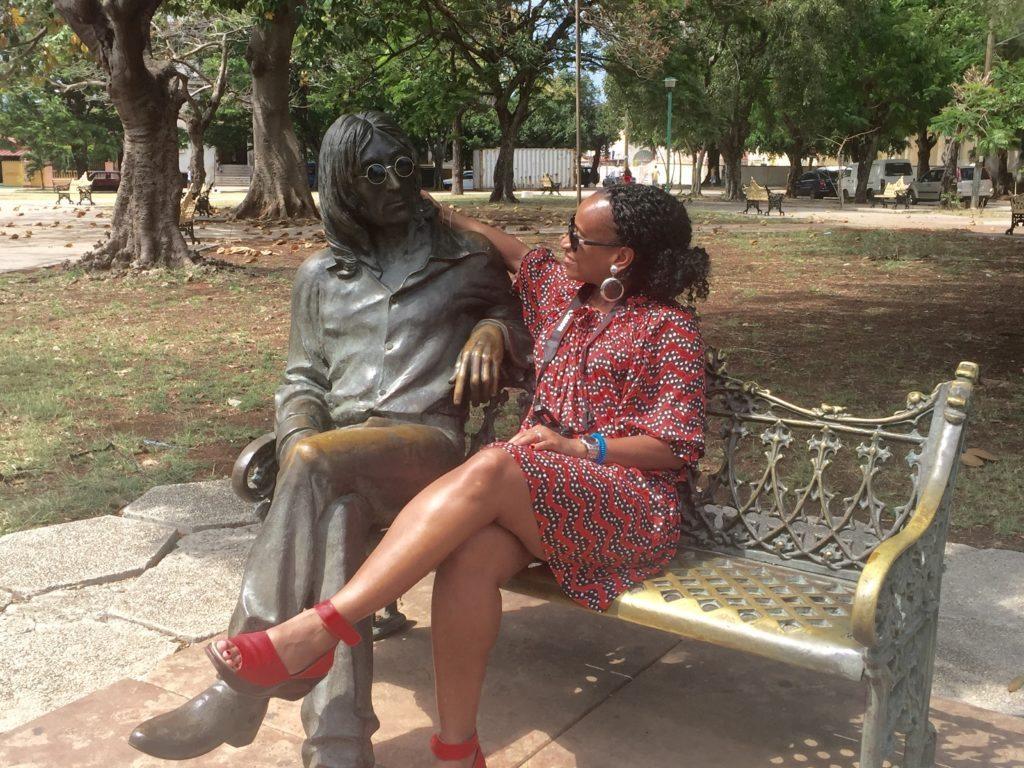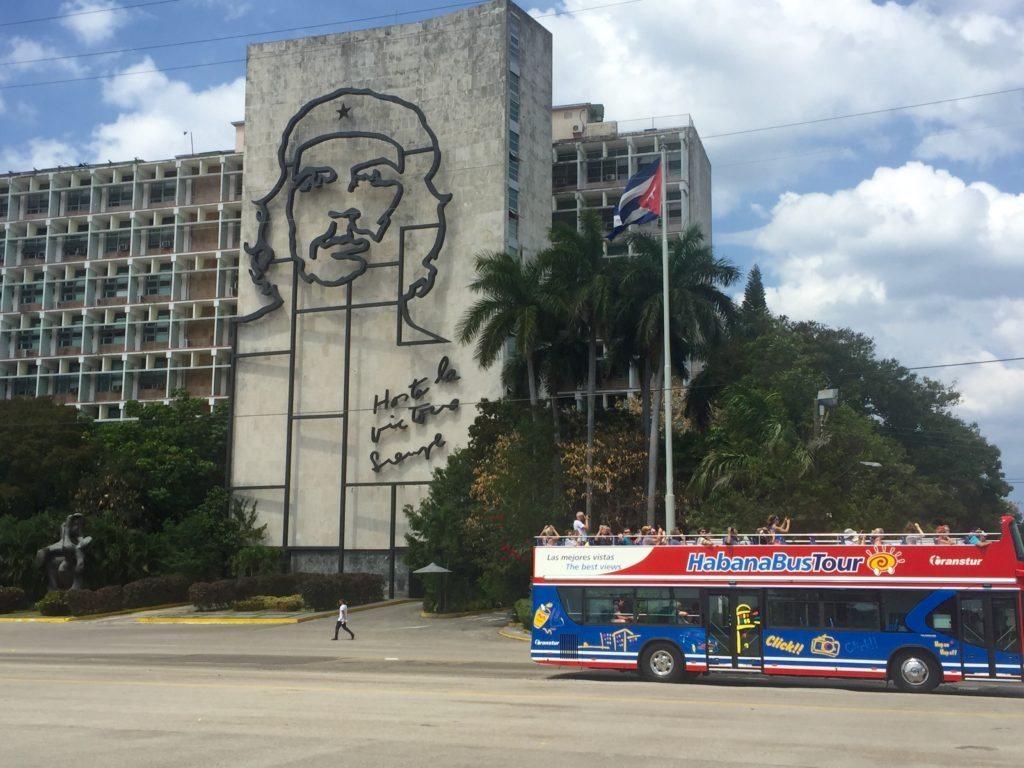 Day #4: Day trip to Vinales Valley:
While doing research for our 7 days in Cuba I knew we had to head to Vinales Valley. Vinales is known for tobacco farms, gorgeous views and hilly landscapes! It is located 2- 2 ½ hours from Old Havana. We toured a tobacco farm and learned about the process of creating the famous Cuban cigars. We were also able to do a cave tour and visit the "Mural de la Prehistoria."
While visiting there treat yourself to a Pina colada! It is the best I have ever had. One of the things I loved about Old Havana was how late the restaurants stayed open. On our return we were able to find delicious late night eats close to our hotel including "La Farmacia" restaurant.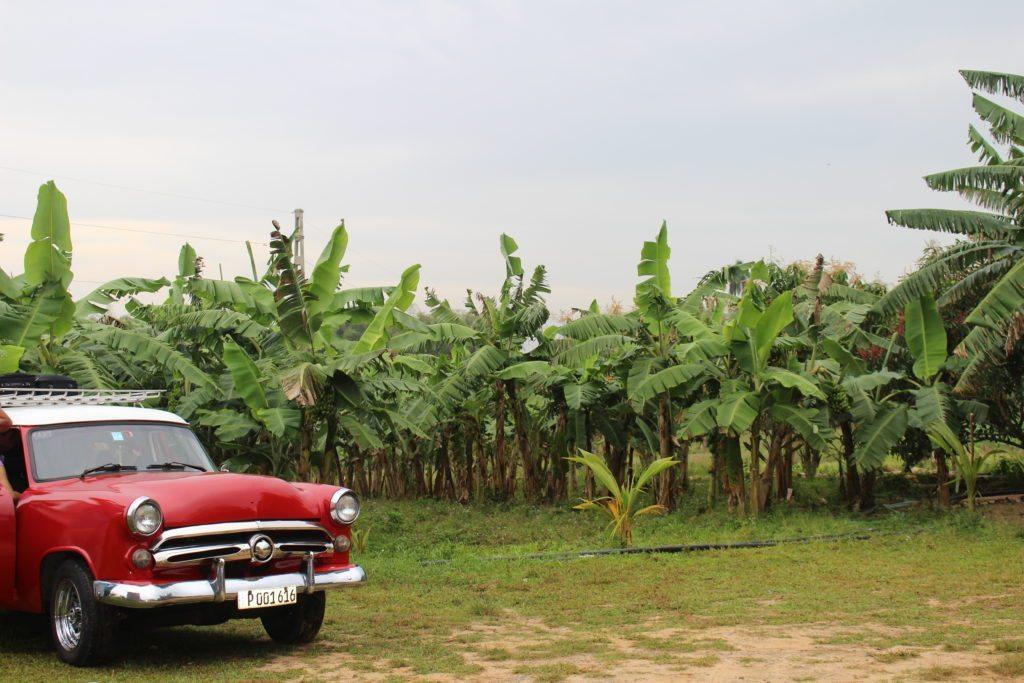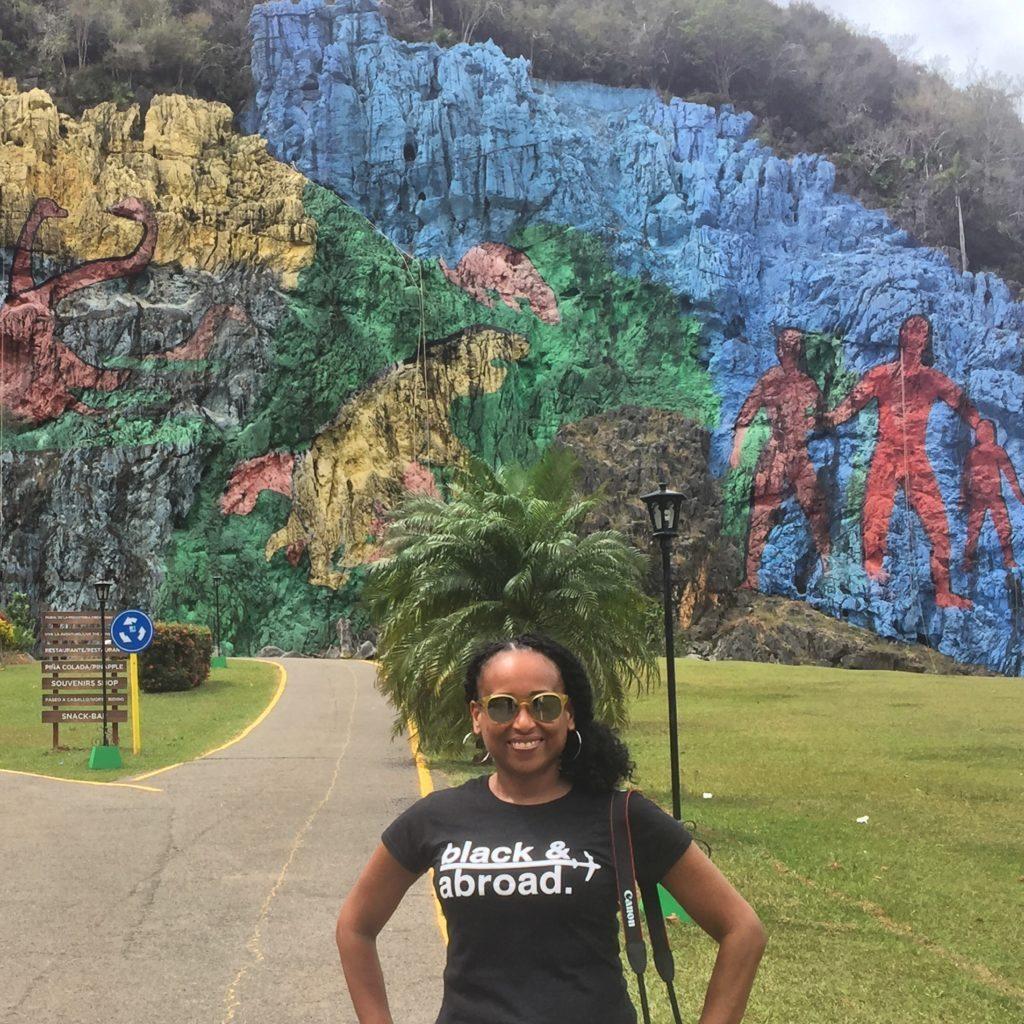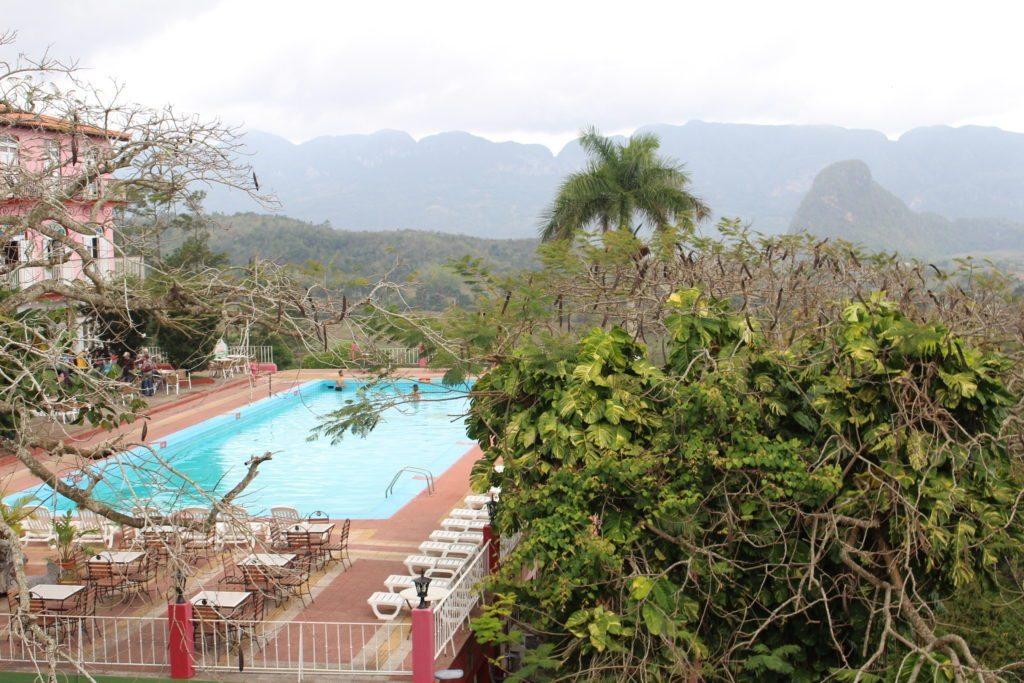 Day #5: Road Trip to Cienfuegos & Trinidad:
During our 7 days in Cuba I wanted to venture away from Havana to take in the countryside and visit UNESCO world heritage sites. Prior to our stops in Cienfuegos and Trinidad, our tour guide took us on a detour to several beach towns along the Southern Coast. The most interesting stop was at The Bay of Pigs. The is the location of the failed CIA invasion that occurred in 1961. The area was beautiful!
We then ventured on to Cienfuegos which is located approximately 4 hours from Havana depending on if you are in a private car or a bus. It is located on the southern coast of the island and is known as "Perla del Sur" or the Pearl of the South. We enjoyed viewing the neoclassical architecture and the tree lined Central Square.
For lunch we ate at Club Cienfuegos, taking in the yachts by the bay. Like Havana, Cienfuegos also has a Malecon ( sea wall drive). Be sure to go to "Palacio de Valle" while visiting Cienfuegos. The Spanish-Moorish architecture makes this building very unique.
After an afternoon in Cienfuegos we continued on to Trinidad which was 1 ½ hours away. Trinidad is a UNESCO world heritage site and is 502 years old! The main town is filled with colorful buildings, shops, restaurants and "casa particulars". We stayed in a casa particular which is a privately owned home or room for rent by Cubans. The main square of Trinidad has live music every evening at Casa de la Musica. You will also find several clubs with live music and dancing in the same area.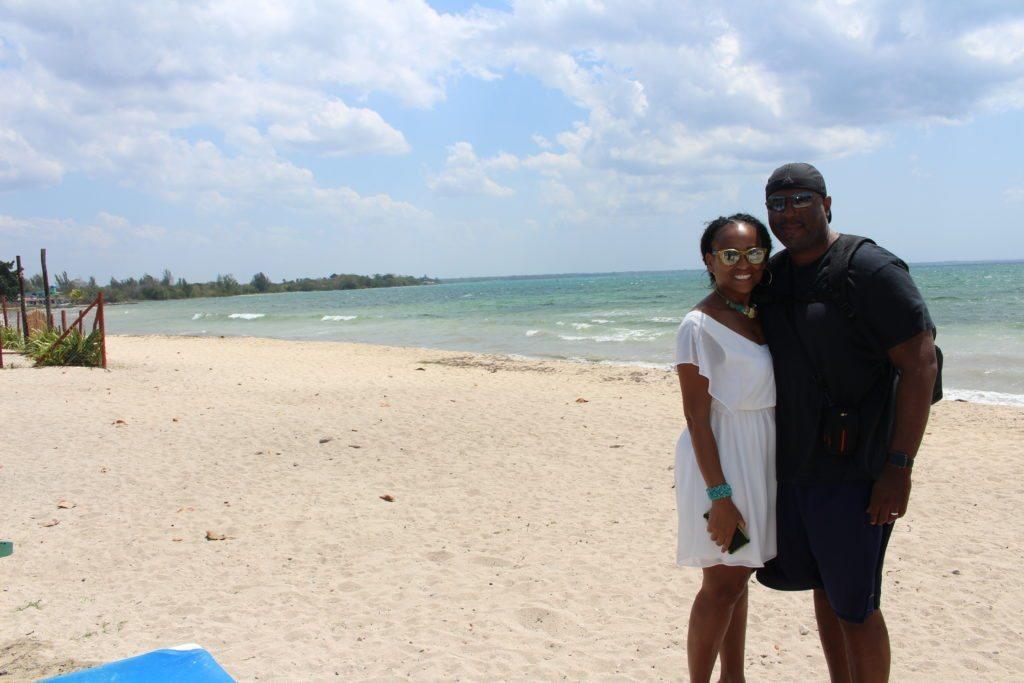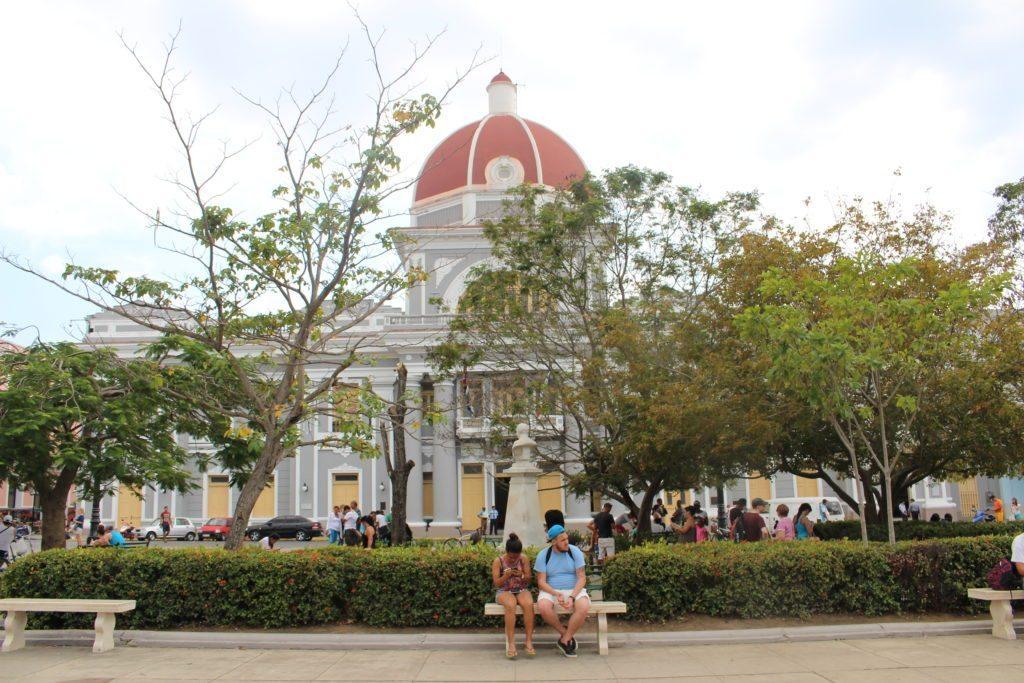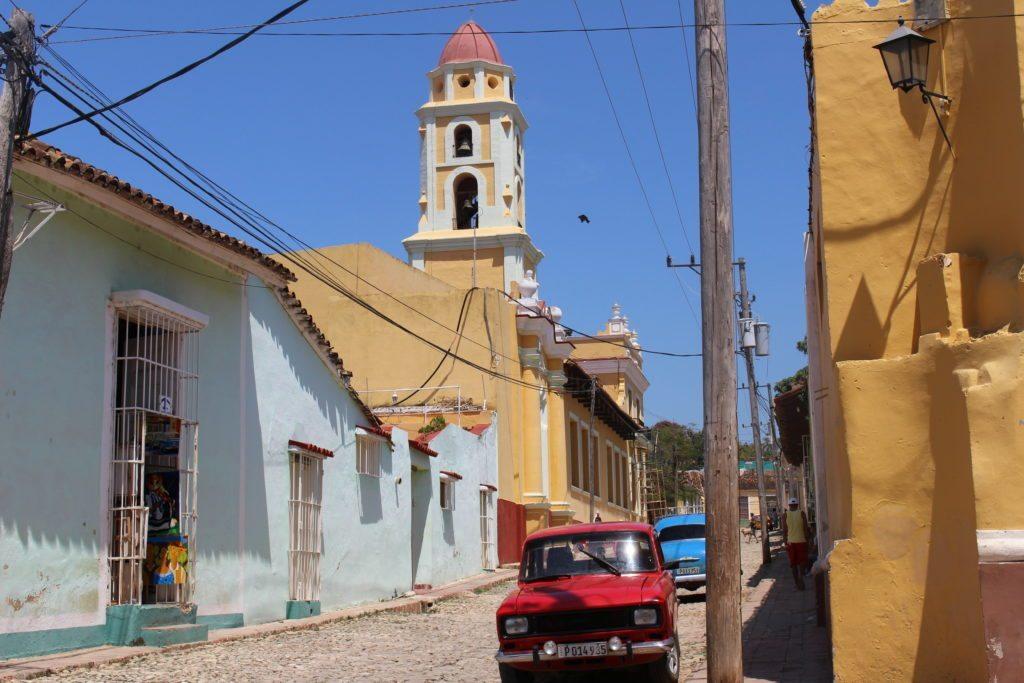 Day #6: Exploring Trinidad Cuba:
We ventured out to "Valle de los Ingenios" AKA Valley of the Sugar Mills. This area is located about 7 miles from the main town and is also a UNESCO world heritage site. This is a historic area in which over 30,000 slaves once worked the sugar cane plantations. Visit the "Manaca Iznaga" plantation where the owner's home, a tower and original slave quarters still exist.
After climbing to the top of the tower, we spent some time relaxing on the beautiful beaches of Trinidad located on the Caribbean Sea. Before driving the 4 hours back to Havana, we returned to town for shopping and lunch on the square.
That evening we checked into the boutique hotel-Hotel Terral located directly on the Malecon in Old Havana. It had amazing water views and a sophisticated restaurant serving traditional Cuban meals with a twist.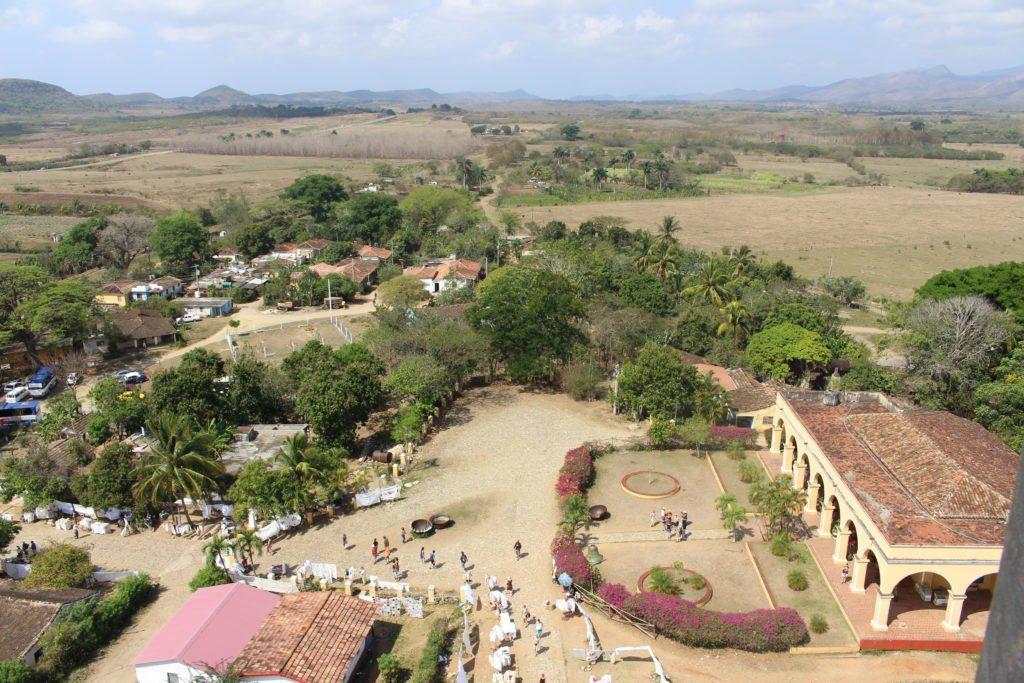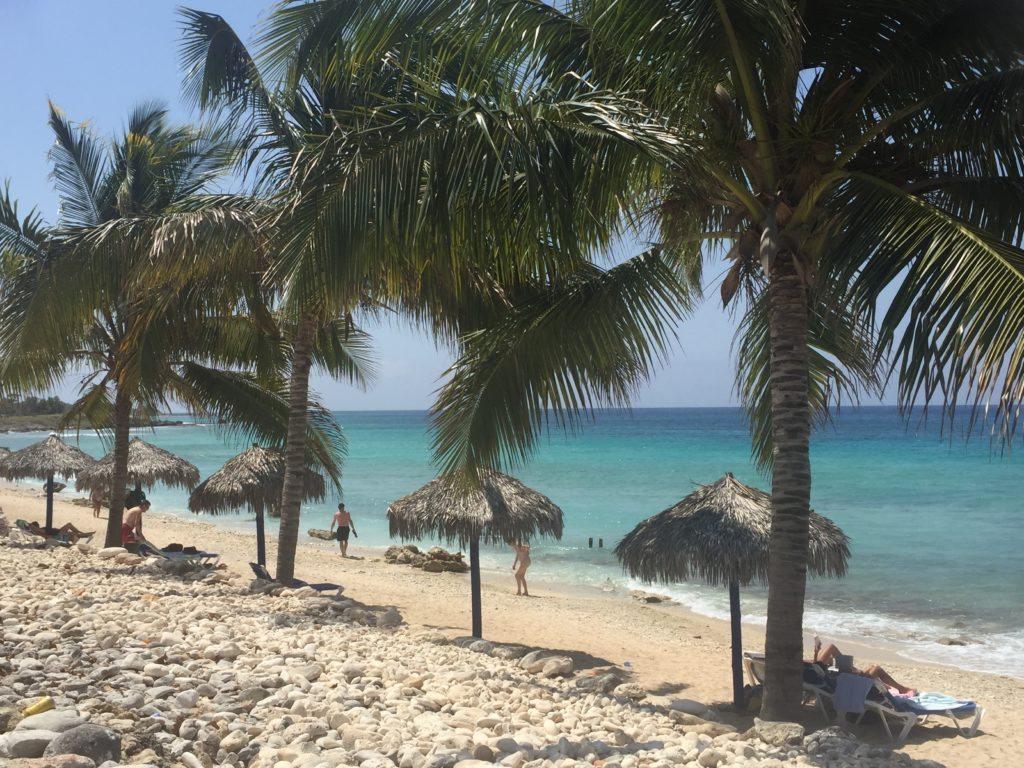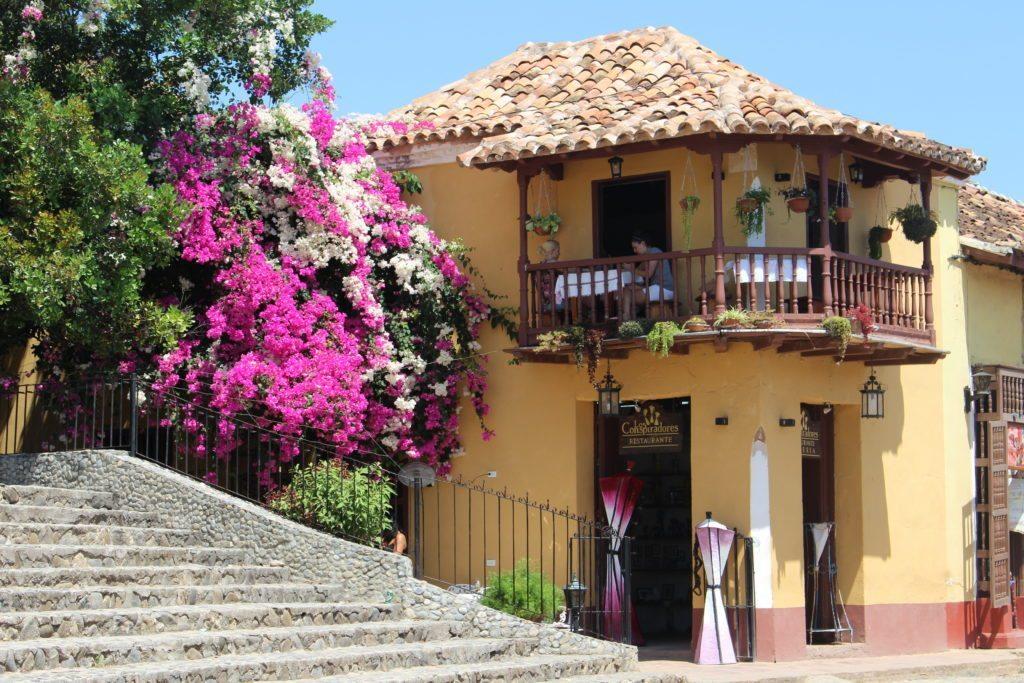 Day #7: A Day in Old Havana:
On the last day of our 7 days in Cuba we made our first stop at Parque Central AKA Central Park in Old Havana. This is a lively area with music, dancing and a lineup of convertible vintage cars across from the beautiful "Gran Teotro de La Habana" AKA the Grand Theater of Old Havana. You will also find glamorous hotels on the square with wifi access.
We paid $35 for a one hour drive around Havana and along the Malecon in a classic pink convertible. I definitely recommend it!
We then decided to shop for souvenirs at San Jose market in Old Havana. We worked up a thirst so made a stop at another well-known Hemingway stop in Old Havana-"La Bodeguita Del Medio". The first floor was crowded with a live band playing but we were able to have one of their famous mojitos at the upstairs bar.
Our last evening in the 7 days in Cuba was spent dining at 304 Reilly in Old Havana. It is a small but chic two story restaurant with delicious eats and fancy cocktails.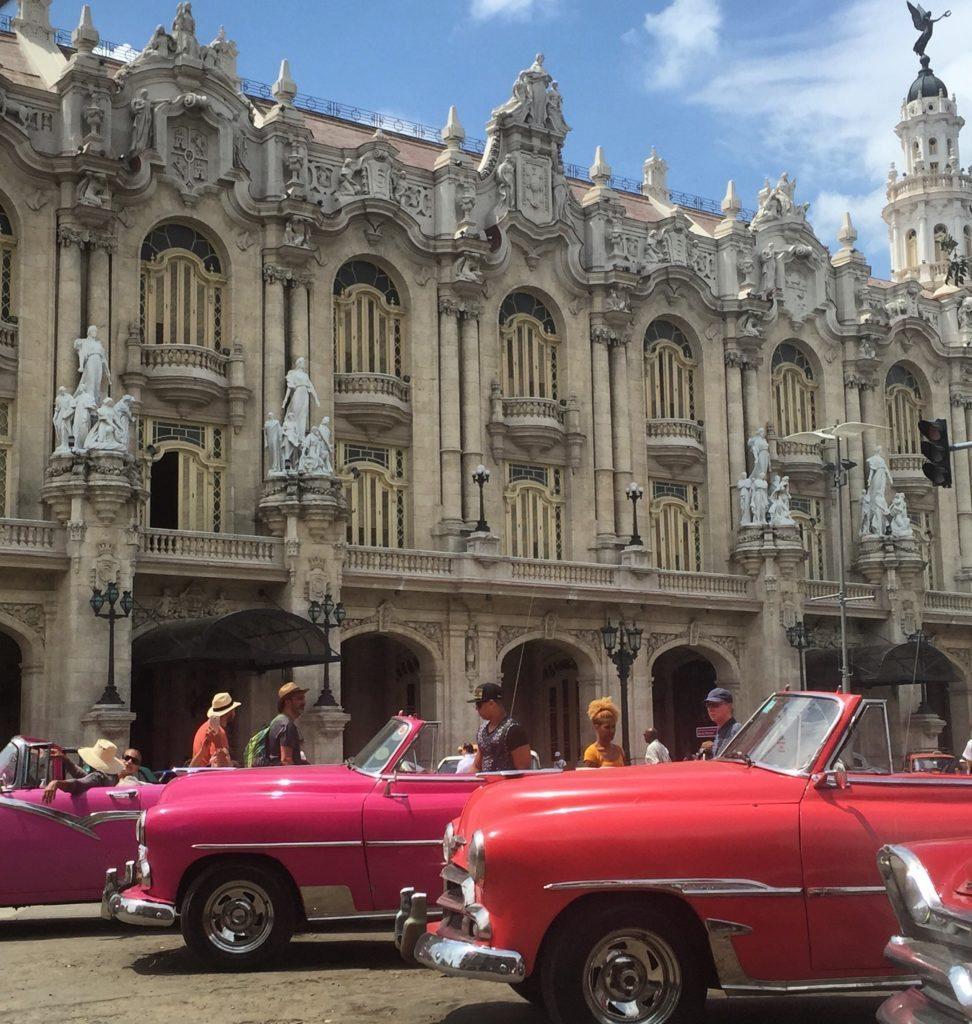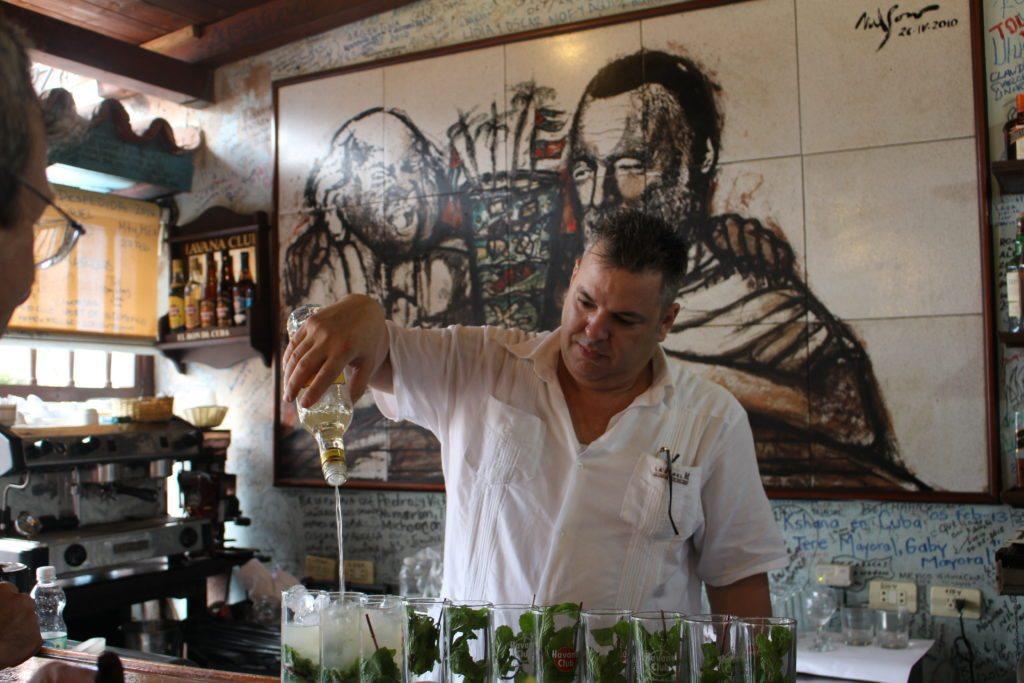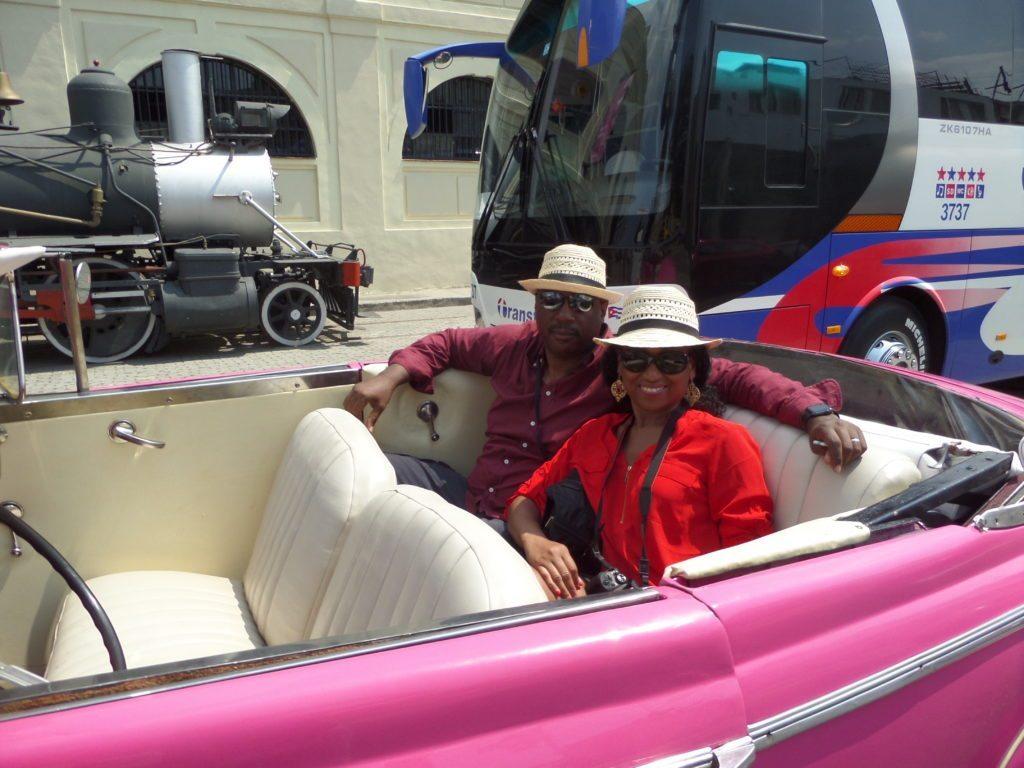 This is just a brief synopsis of our 7 days in Cuba! If you are traveling to Cuba I hope it gives you an idea of all the different places you can visit! Our accommodations, transportation and tours to Vinales Valley, Cienfuegos and Trinidad were arranged by Cuba Travel Network. I highly recommend them for any Cuba travel plans.
Be sure to subscribe to the blog to keep up with upcoming detailed posts of our 7 days in Cuba. These posts will include pictorials, a list of places to eat, the reasons I loved Trinidad Cuba and the things I learned about Cuba and Communism while visiting the island.

Catch up on my previous Cuba posts "Plan a trip to Cuba in 10 Easy Steps" and "10 Cuba Travel Tips: Know Before You Go". Share your thoughts on this post below! Do you plan to visit Cuba?
Pin this post for future reference!