If you follow my blog, which I am sure you do, you will recall a recent post "5 Tips for Planning a Disney World Vacation!" Well, I thought this guest post would be a great accompaniment to that post. It discusses the great variety of food choices in the park. I for one look forward to trying out these Disney World restaurants on my return trip. I had no idea there was so much more than comfort food!
From Jayme of Story Book World Travel:
When you think of theme park food, chances are the first thing that comes to mind are mediocre burgers and fries. While this is still true at many theme parks, Walt Disney World has worked to change the perception and caliber of their theme park food. While you can still get your burgers and fries at many locations, you can also experience a variety of dining experiences both within and outside of the parks. Below are our top three favorite Disney World restaurants.
'Ohana is located at the Polynesian Village Resort, just a quick monorail hop away from the Magic Kingdom. The first thing you'll notice when you enter the restaurant is the massive fire pit that the dining area wraps around. You'll be seated and your server will start you off with pineapple bread and a salad. Next comes pork dumplings or chicken wings, both with sweet and sour sauce.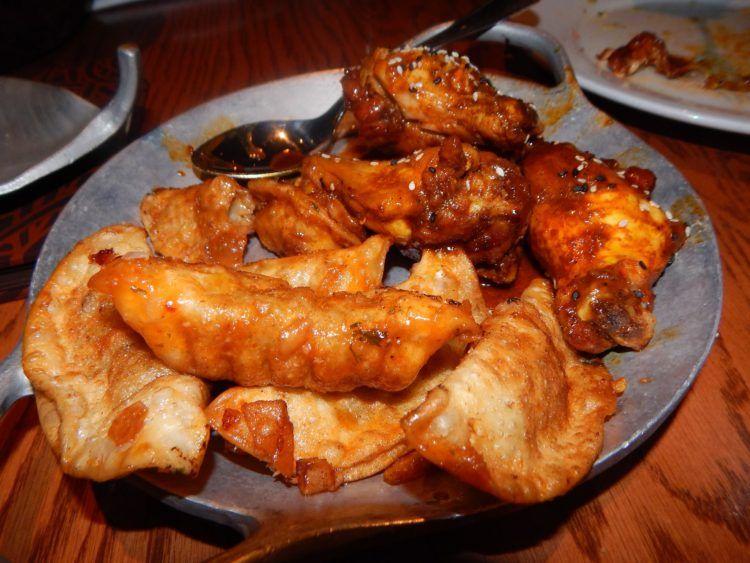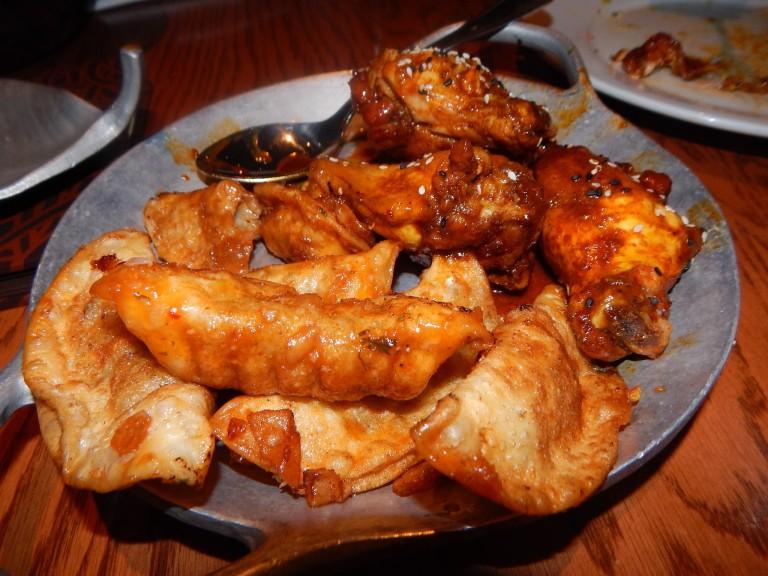 Finally the main course is brought out, your meat skewer cooked fresh over the fire pit in the center of the restaurant. At the time of this writing, the choices for meat skewers are chicken, sirloin steak, and peel and eat shrimp. Disney does occasionally change these options. The skewers are always served with three different sauces, typically peanut, spicy mustard, and sweet and sour. Your server will be happy to make recommendations about which goes best with your chosen skewer. Dinner is finished off with a delicious breading pudding a la mode with bananas-caramel sauce.
Want to make your dinner experience at 'Ohana even better? Make your reservation for about an hour before the fireworks at Magic Kingdom and request a window seat to view the fireworks. It's not always possible, but if it works out you'll have a great view with your meal.
Be Our Guest is Walt Disney World's newest restaurant located inside the Magic Kingdom. It's themed to look like Beast's Castle, and provides some of the best atmosphere of the Disney World restaurants. While it's considered quick service for breakfast and lunch, both still require a reservation due to the popularity of the restaurant. For dinner it is table service and becomes a full service restaurant for the evening. For dinner only, the character Beast is available for a meet and greet as you exit the restaurant.
Be Our Guest has three distinct dining areas: The Ball Room, Rose Gallery, and the West Wing. Though it is the smallest and darkest, our favorite area to dine in is the West Wing. Regardless of which area you dine in, we highly recommend visiting all the others.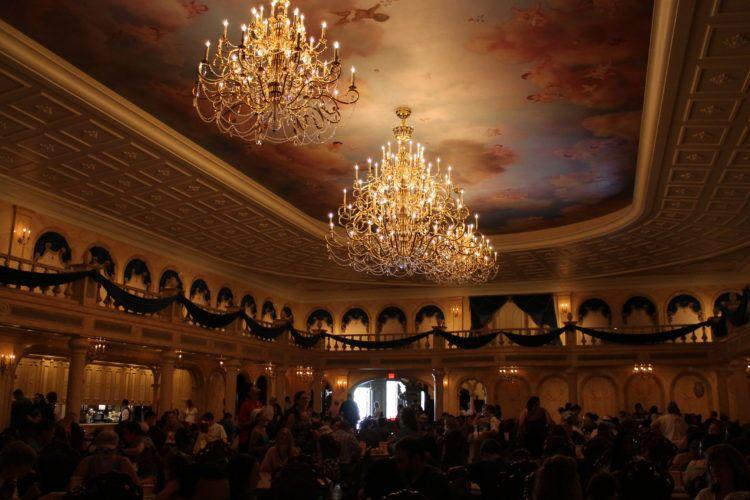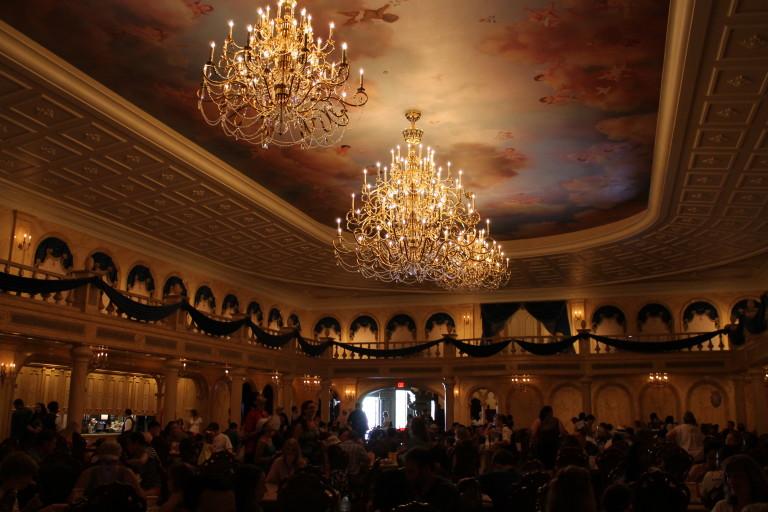 But what about the food? Though breakfast and lunch are also great, dinner is delicious. There's something for everyone ranging from lamb, shrimp and scallops, to a vegetarian ratatouille. One warning, you'll want your kids to be adventurous eaters here. While they adjusted the menu recently to include some more kid friendly fare, your kids won't be eating chicken nuggets at Be Our Guest.
On a final note, while dining at Be Our Guest be sure to try the "grey stuff". It's delicious and comes included with most of the dessert items.
Yak and Yeti is sadly often overlooked at Disney's Animal Kingdom. Yak and Yeti has both a table service side and a quick service side. This makes it perfect for a fast meal or a time to sit down and rest for a bit. Despite the overall size of the restaurant, the way it is partitioned makes the table service side feel as if you're dining away from the hustle and bustle of the Disney Parks. The ambience is a quiet Asian restaurant.
While it is the only restaurant on this list that serves burgers, the burger happens to be a Kobe Beef burger with a decidedly Asian flare. The rest of the menu includes a surprisingly larger variety of Asian cuisine ranging from your expected lo mein to various fish dishes to baby back ribs. Most of the dessert items are relatively standard fare, but we do recommend trying the friend wontons!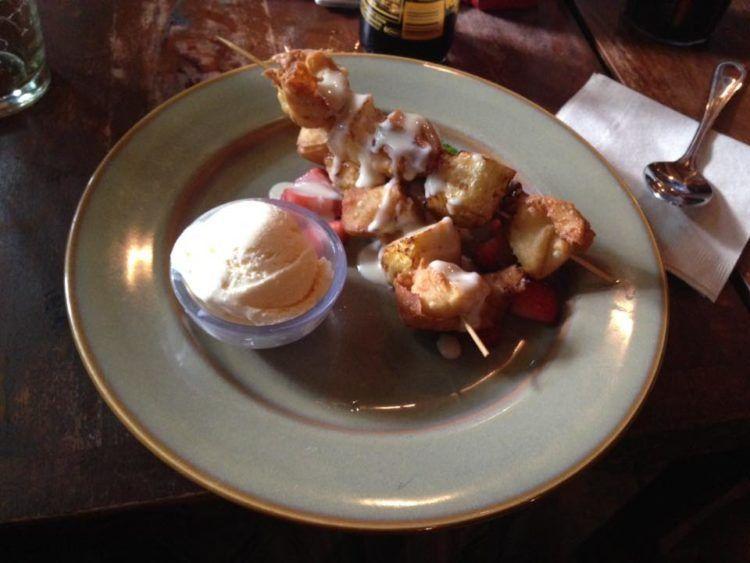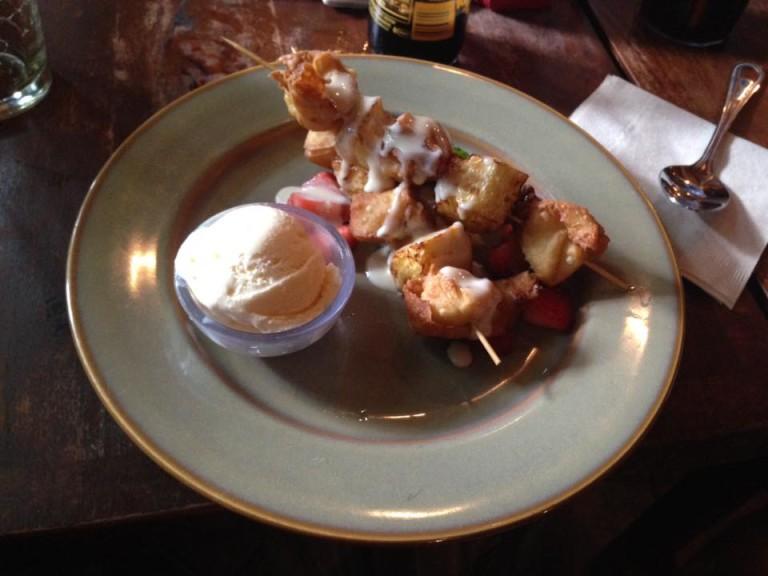 When we tried to consult and choose just one restaurant within Epcot, we found the task to be nearly impossible. The World Showcase offers a huge variety of dining experiences in everything from sit down dinners to snacks. Interested in a steak house? Try Le Cellier in Canada. Want some classical French cuisine? You can chose from Chefs de France or the slightly more upscale Monsieur Paul. Or try some teppan-yaki style cooking at Teppan Edo. The choices abound! If you happen to visit during the Food & Wine Festival you could literally snack your way through your day at Epcot trying cuisine from every country.
Reservation Tips:
It's important to note, almost all of the above locations require a reservation. Walt Disney World opens their reservation system 180 days in advance of today's date, and many of these restaurants book up the first day. The further in advance you can plan your dining, the better! A knowledgeable travel agent can assist you in picking the best reservations for your group and can even make those reservations on your behalf to take away the hassle. We at Storybook World Travel are always happy to help!
Thank you to Jamyme for sharing her favorite Disney World restaurants with us! Have you been to any of the ones listed? If so share your thoughts with us below!