Introduction:
I had the pleasure of visiting Turks and Caicos recently with a hotel stay at The Gansevoort Turks and Caicos. I had an amazing experience at this hotel! It is one of the best I have encountered in my frequent travels. If you live in the NYC or Miami areas you may have heard of the Gansevoort Hotels. I visited the previous Gansevoort on South Beach and enjoyed their chic atmosphere. They currently have luxury hotels in New York City, Dominican Republic and Turks and Caicos. The Gansevoort Turks and Caicos is a boutique beachfront property located on Grace Bay Beach in Providenciales. Their guestrooms include 32 suites and 4 penthouses. All rooms come with a view of the ocean. It was named one of the best resorts in the Atlantic by Conde Nest Traveler's Readers Choice Awards in 2014 and based on this review you will see why!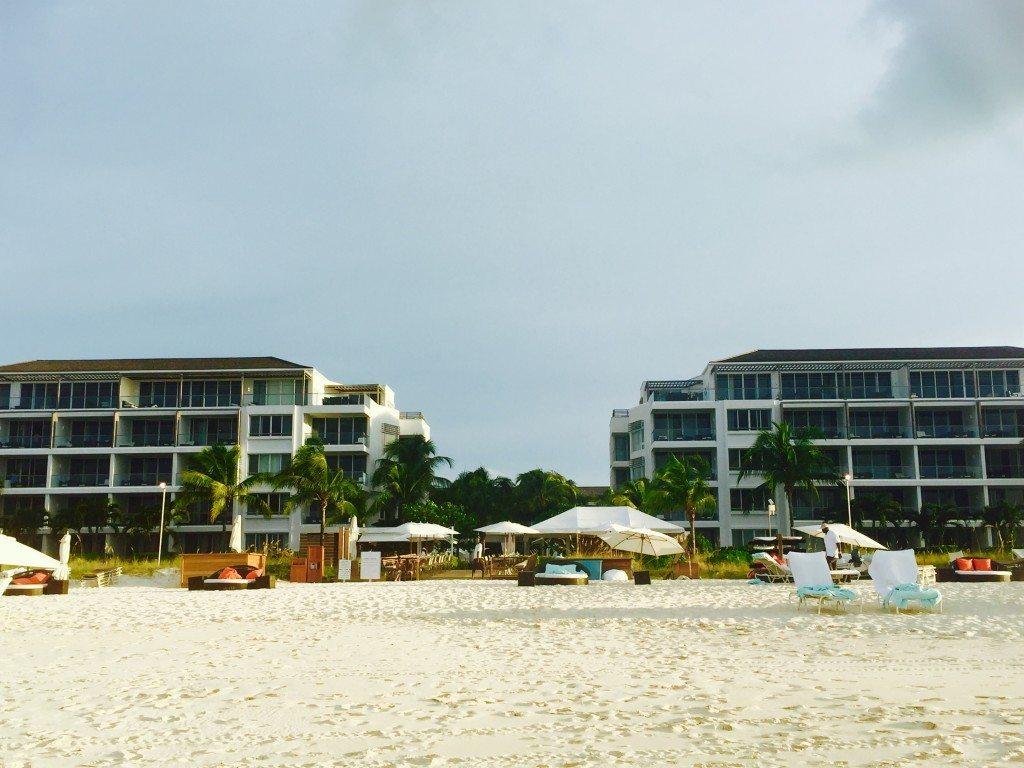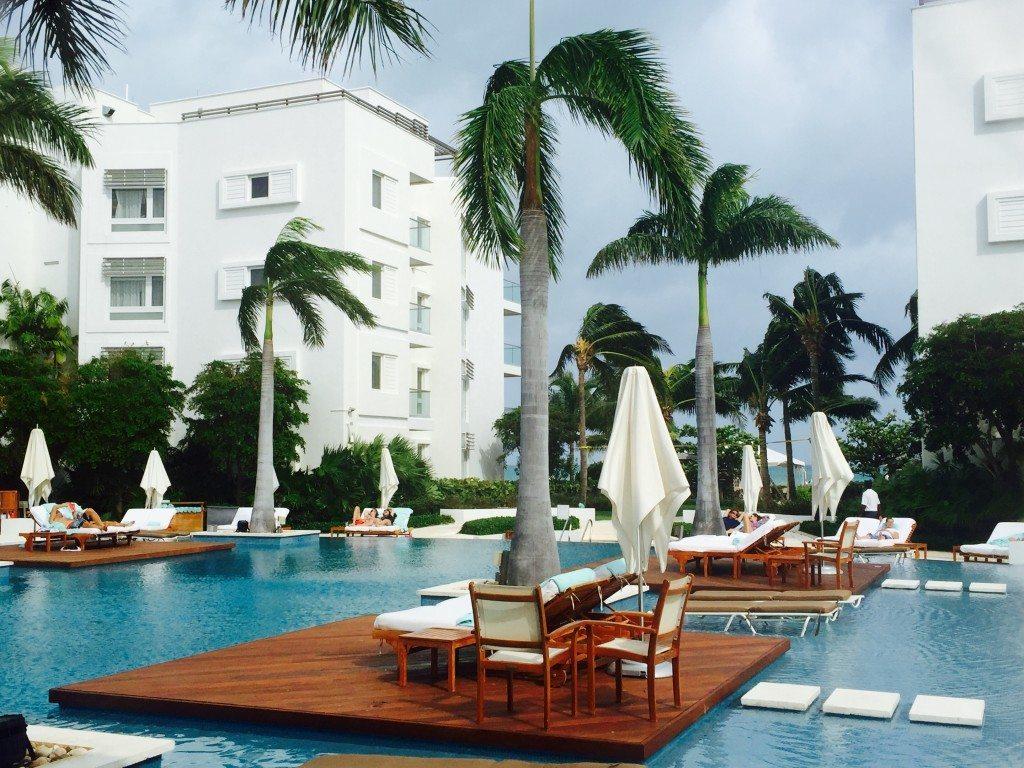 The Service:
As mentioned in my previous post on Turks and Caicos, exceptional service is a top priority on these islands. After booking my reservation at Gansevoort Turks and Caicos I received an email from guest services asking how they could assist with my stay and visit on the island. They responded to all my questions providing information on island tours and airport transportation. When we arrived at the airport we easily found the Gansevoort representative and were ushered into a waiting van for transport to the hotel 15 minutes away. At the hotel, we were greeted with rum punch (yes!) and upgraded to a full oceanfront room (yes again!). Our escort not only took us to our room but gave us a tour of all the nifty room features. This impeccable service continued throughout our stay. There was always someone available to answer questions and guide you in the right direction. The concierge assisted in making tour and dinner reservations. The staff was friendly and accommodating to the point of waiting at elevators with umbrellas during the storm. Hurricane Joaquin arrived during our stay and the staff of the Gansevoort Turks and Caicos did everything in their power to make guests comfortable and entertained. There were free DVDs and games available at the front desk, live music in the restaurants and even a mixology class at the bar with complimentary cocktails.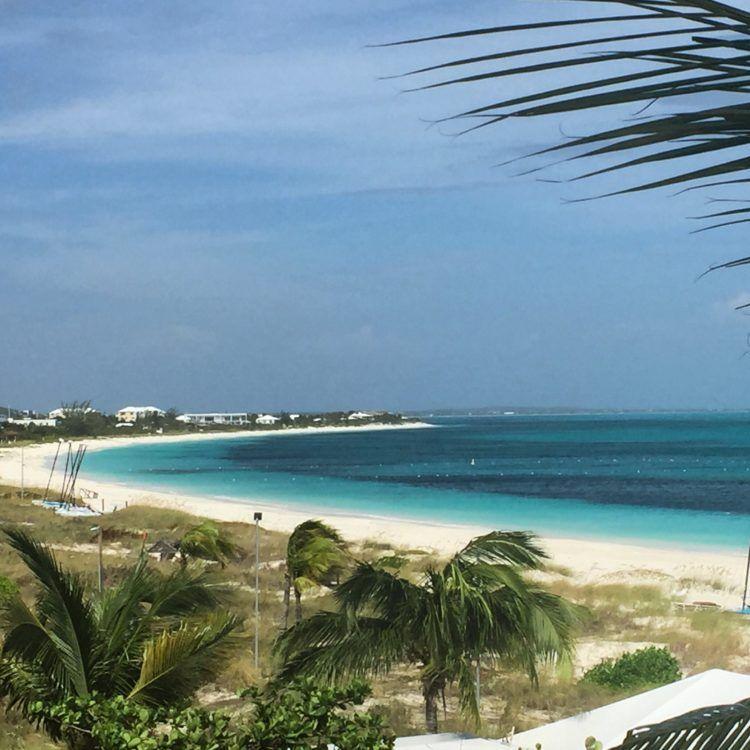 The Room:
I loved the contemporary décor of our oceanfront room! I can't say enough about the features including a comfortable king size bed, remote controlled shades both in the room and bathroom, a ceiling fan, views of the ocean from the bedroom and bathroom, a living area equipped with a chaise sofa, flat screen TV and Bose stereo system with an Ipod docking station. There was a kitchenette area with utensils, glasses, a microwave, refrigerator, coffee maker as well as coffee and tea. The bathroom was also large with two sinks, a rain shower, several sets of towels and L'Occitane bath products! The oversized balcony had a table with chairs AND a chaise sofa. I actually tried to find things that the room did not have but to no avail. Robes-check, flip flops-check, iron-check, ironing board-check, blow dryer-check, wine bottle opener-check, umbrellas-check. We enjoyed turn down service every evening with Lindt chocolate truffles and fresh towels. During the days of the hurricane it was relaxing to drink wine and play games out on the patio while enjoying the ocean views and breeze.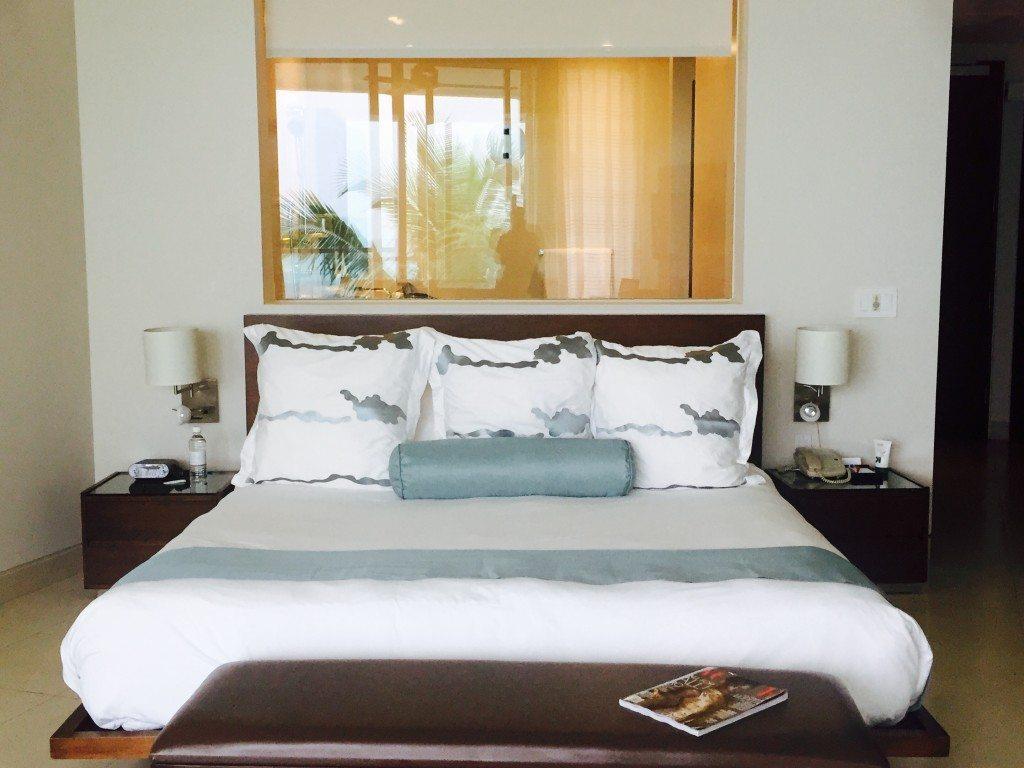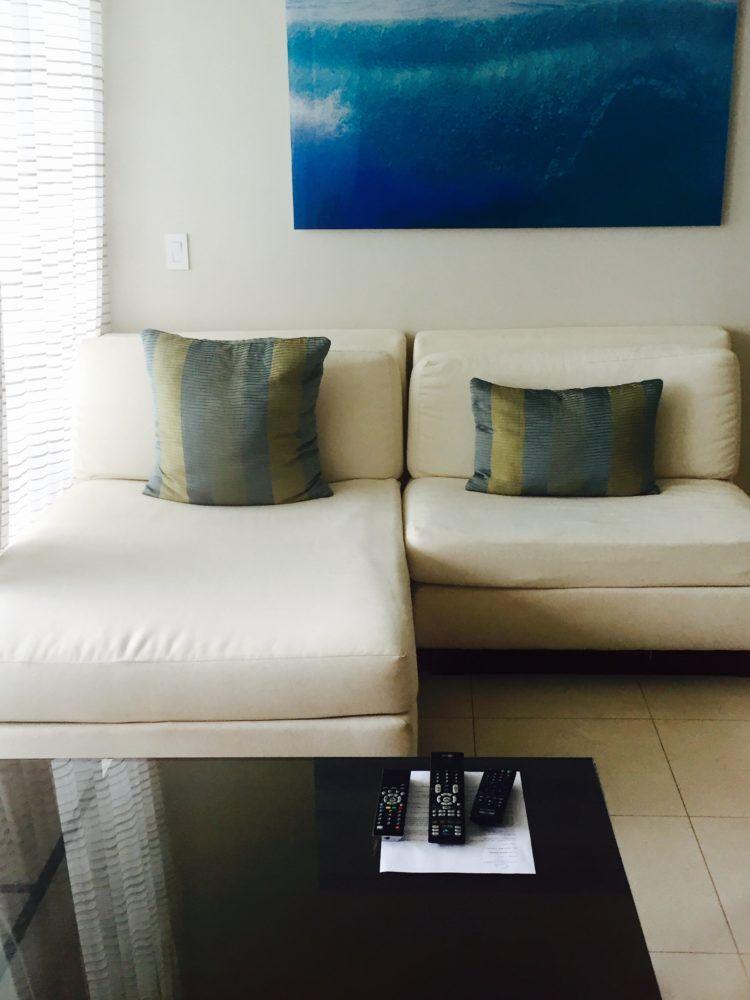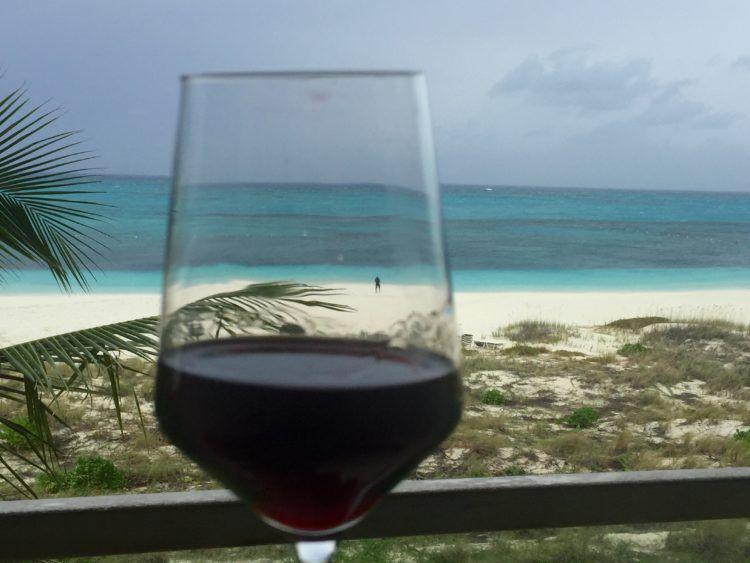 Dining:
If you are looking for fine dining then the Gansevoort Turks and Caicos is the place to be. There are two restaurants on the property-Stelle and Zest. Stelle has both indoor and outdoor seating and serves unique and delicious entrees such as Soy Honey Cured Tuna, Charred Baby Octopus, Conch Chowder (a must), Beef Short Rib Pappardelle (this was very good), Mishima Ranch Wagyu Beef Cheeks West Indian Curry (amazing)! And, for dessert please order the Key Lime Pie. At Zest you can enjoy fresh Mediterranean style cuisine with numerous seafood options. Do not miss the conch salad or the mahi mahi sandwich (we ate this twice). The outdoor seating is perfect for sunrise or sunset meals. Room service is available until 11pm on weekdays and 1am on weekends. Also, enjoy late night bites by the outdoor bar and fire pit until 9pm.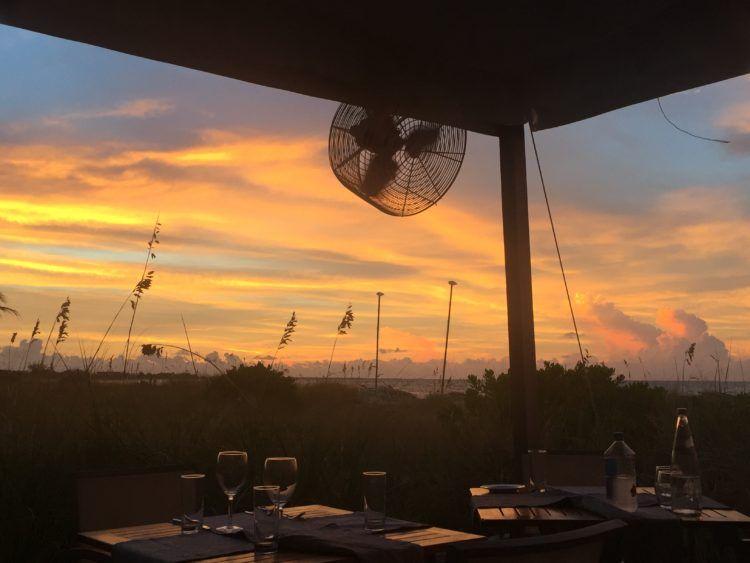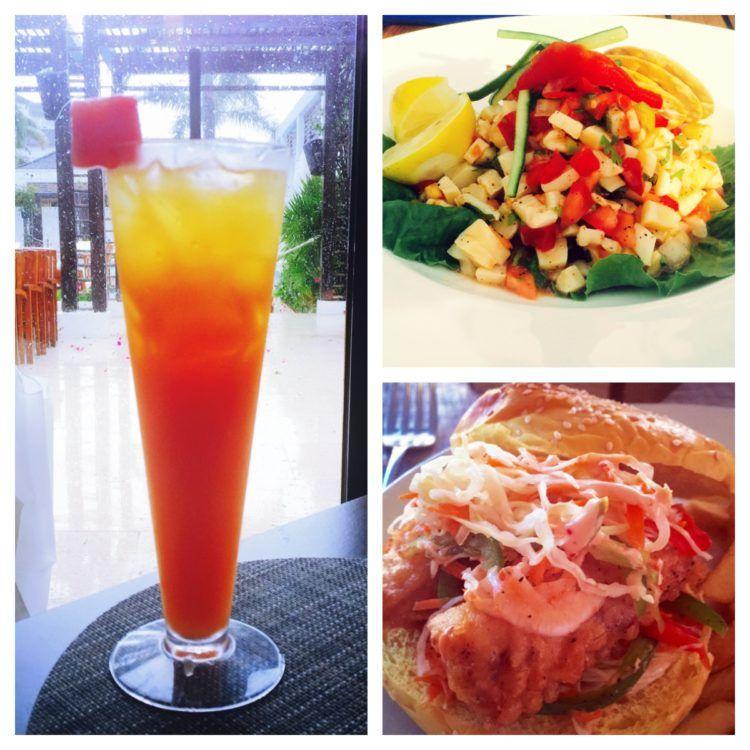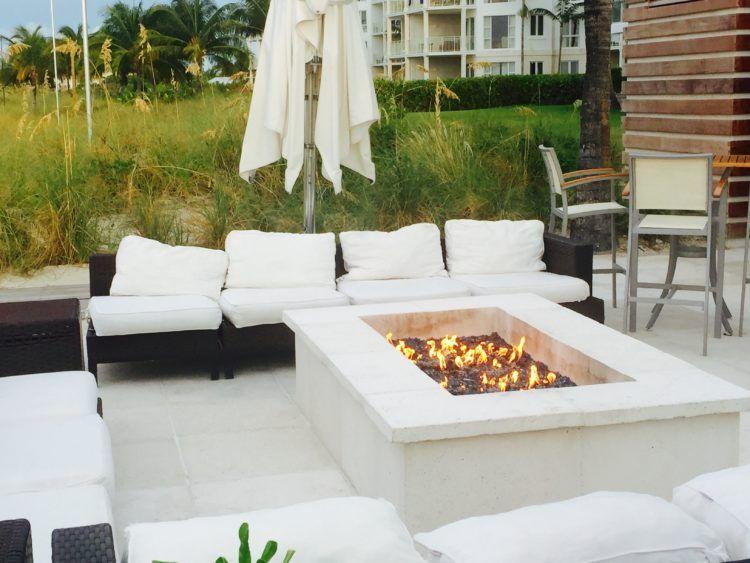 Amenities:
First, there is the signature picturesque infinity pool with Jacuzzi that greets you on arrival. There are complimentary chaise lounges on the beach-set up for you by the attendant on duty. While on the beach enjoy complimentary snorkel equipment, paddle boards and kayaking. Other complimentary services include a daily full service breakfast buffet, free WIFI, 24 hour fitness center, a business center and bicycles. If you are familiar with Exhale Spa you will be happy to find one located at the Gansevoort Turks and Caicos. They offer traditional spa services as well as in room services, yoga and barre classes. If you do not wish to take home dirty clothes, same day laundry service is available. As mentioned above, the concierge is available for booking tours and restaurant reservations as well as providing valuable information on local attractions.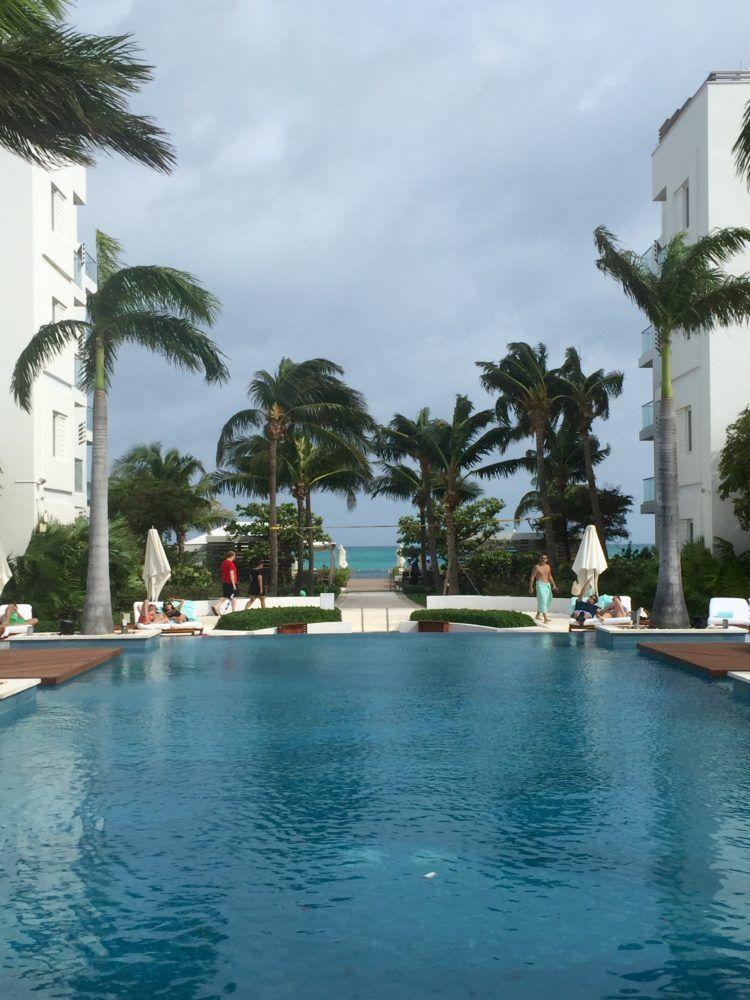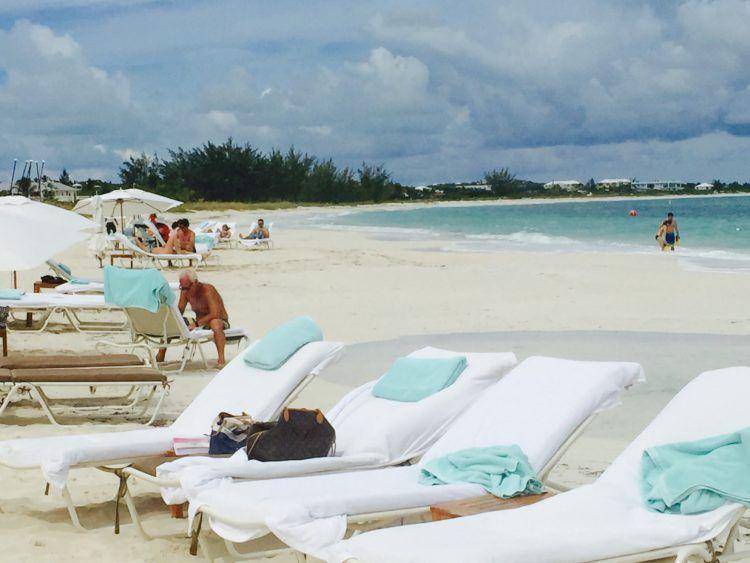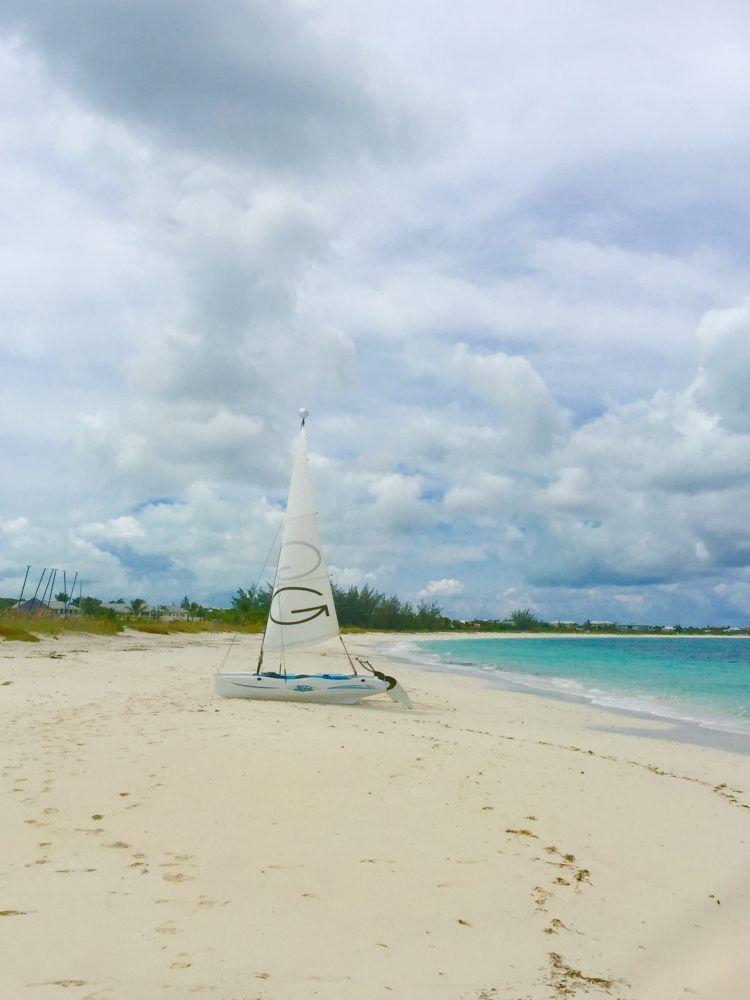 Conclusion:
As you can tell from my review I absolutely loved my stay at the Gansevoort Turks and Caicos-despite Hurricane Joaquin! This was an exceptional hotel experience! I highly recommend the Gansevoort Turks and Caicos and when you get there please tell them The Sophisticated Life sent you! For more information on the hotel, including pricing, please visit their website.
Have you visited the Gansevoort Turks and Caicos? If so share your thoughts with us below!