This post contains affiliate links. However, all opinions expressed here are original. If you click through on a link, you won't pay a penny more, but I'll receive a slight commission which helps me keep this information available to you. Thanks!
---
If you are planning a trip to Napa Valley I am sure you are overwhelmed with the myriad of Napa Valley wineries you have to pick from. Not to worry. In my first blog post on Napa Valley last year "The Novice's Guide to Napa Valley", I shared with you some favorites such as Peju, Prager, Del Dotto and Domaine Carneros. These wineries are still worthy of a visit but I am excited to share with you new ones from my recent trip!
5 Best Napa Valley Wineries to Visit:
1) Honig Vineyard & Winery:
Honig is a family owned winery. It is centrally located in Napa Valley in Rutherford California. They specialize in Sauvignon Blanc and Cabernet Sauvignon. Their origin goes back to 1964 when Louis Honig planted Sauvignon Blanc and Cabernet Sauvignon grapes on a 68 acre ranch. His grandson now runs the vineyard and winery which produces award winning wines.
Sustainable farming methods are used at Honig Vineyard. On my recent trip I actually had the pleasure of staying on the Honig property in one of their private homes. The grounds are beautiful! Their wine tastings are intimate, outdoors and done by appointment only. The price range for tastings is $20 for their classic tasting, $30 for their Eco-tour and tasting and $50 for their reserve tasting. We sampled from both the classic and reserve wines and enjoyed them all. However, our favorite hands down was the 2014 Sauvignon Blanc left as a welcome gift. We were happy to find out that Honig wines are available at Whole Foods! They are also available at wine stores nationwide as well as online through the Honig store. Based on their Sauvignon Blanc wines and the intimate wine tasting outdoors on their vineyard, Honig is one of the best Napa Valley wineries to visit.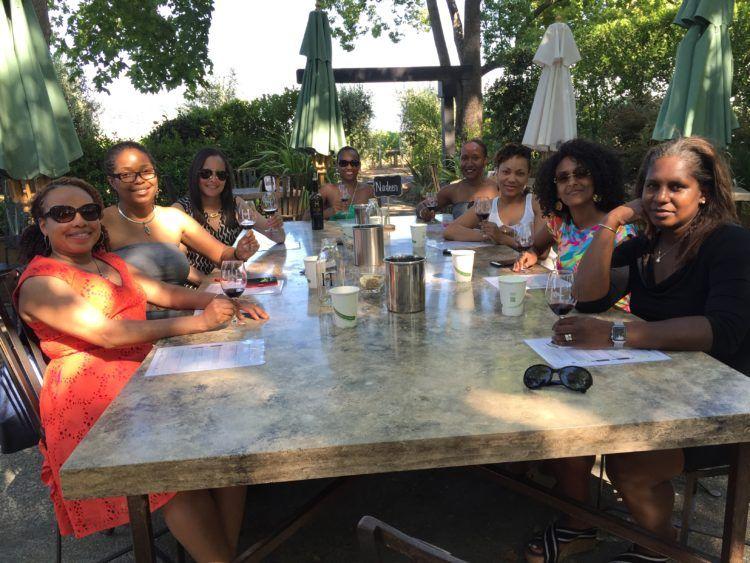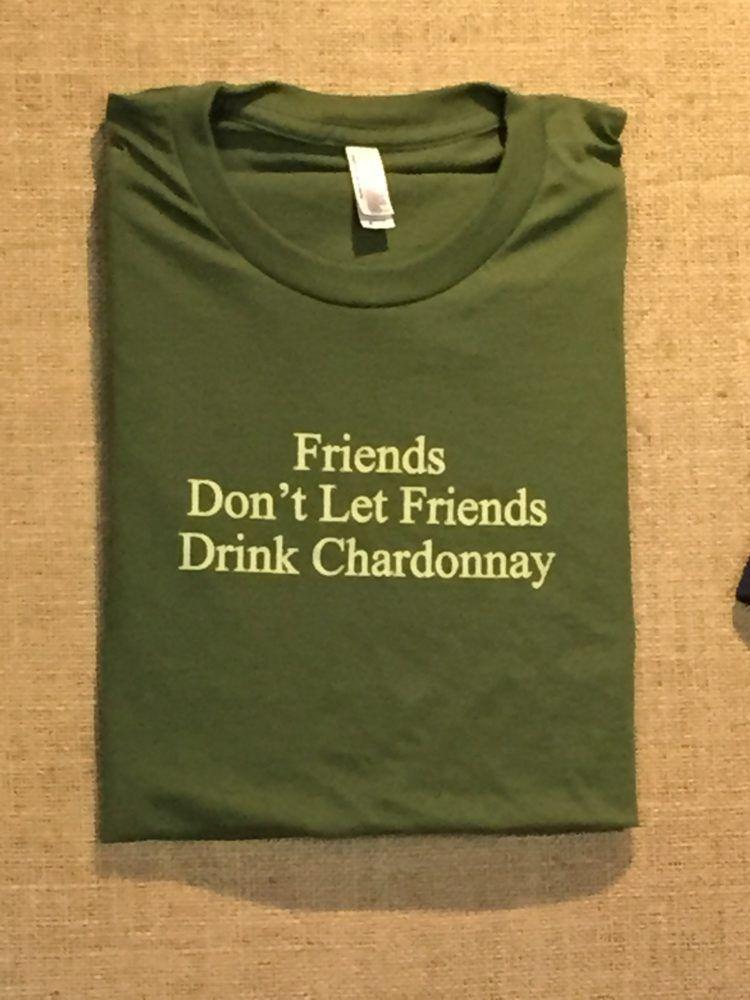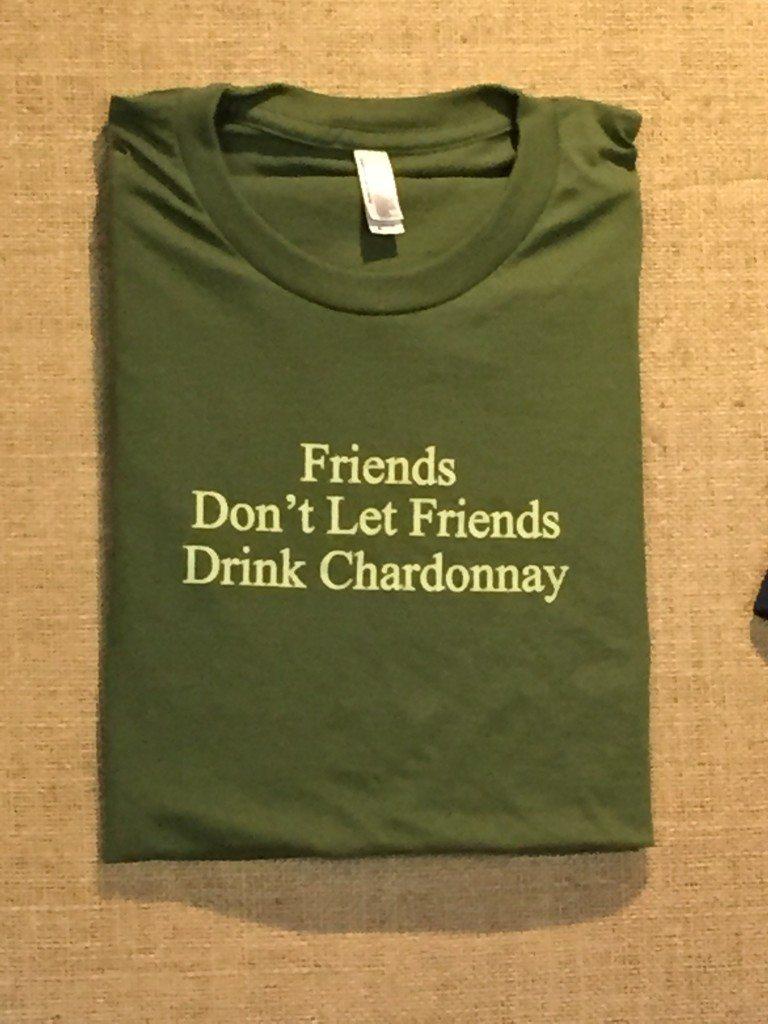 2) Inglenook:
Inglenook Winery has a long and interesting history. This is a historic estate dating back to 1879 when a Finnish Captain named Gustave Niebaum arrived in Rutherford to build a wine estate. It remained in his family until 1975 when Francis and Eleanor Coppola purchased it. THE Francis Ford Coppola of "The Godfather" fame. They produced wines under the Coppola name for many years until restoring the original name of Inglenook. Their signature estate wine is Rubicon which is made from original Cabernet Sauvignon grapes planted by Gustave Niebaum in the 1800s!
In terms of their wine tasting, it is much more than a sip and go. The Heritage tasting for $45 lasts 60 minutes and includes an informative walking tour of the vineyard and mansion on the property. It ends with a wine tasting in a private dining room accompanied by an assortment of cheeses and my new favorite snack – Marcona almonds! They are gourmet almonds from Spain. After the tasting you can peruse the gift shop and the grounds which are breathtaking! There is also a Bistro open from 10am-5pm for which offers wine, cheese and charcuterie and even cigars. Because of its rich history, its landscape and educational tour, Inglenook is one of the top Napa Valley wineries to visit.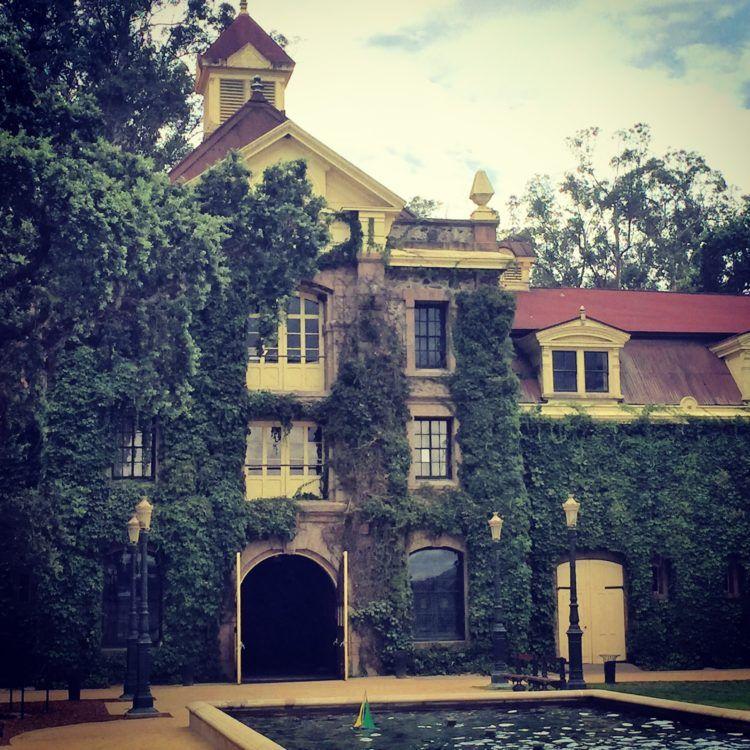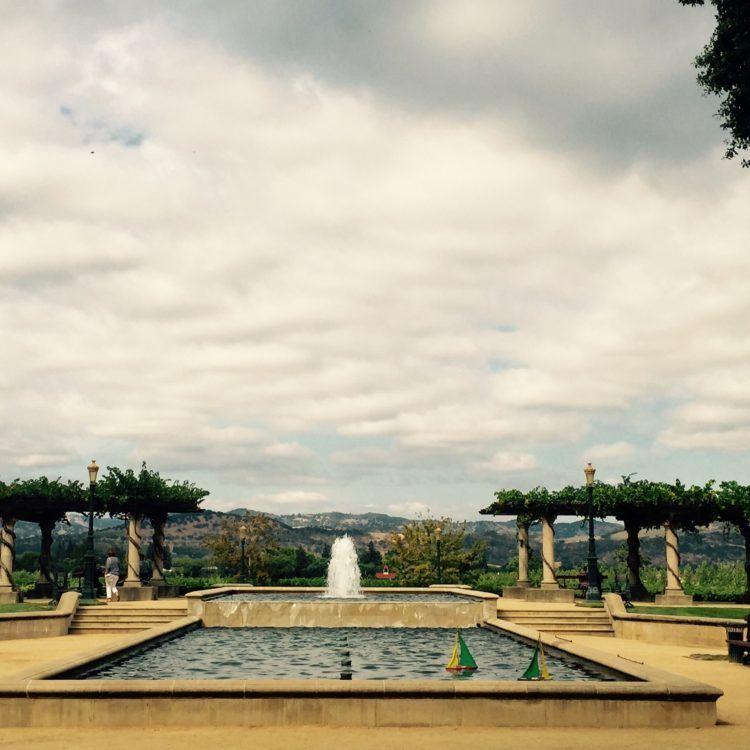 FYI: You have probably seen Francis Ford Coppola wines in liquor and grocery stores. These are produced at The Francis Ford Coppola Winery in Geyserville California. There are many varietals including the Sofia label that is dedicated to Francis Ford Coppola's daughter Sofia Coppola.
3) Castello di Amorosa:
This gem among Napa Valley wineries is a castle. Yes a castle! I have seen pictures of it for years and was determined to get there on my next trip. I will be honest. I was not familiar with the wines and only wished to walk inside a castle. But, the wines were surprisingly good! Castello di Amorosa is located in the Northern part of Napa Valley about 2 miles south of Calistoga. It was built to resemble a 13th century castle in Tuscany. They offer a wide variety of tours and tastings and have year round events at the castle. For $25 general admission you are able to walk around the castle and sample 5 of their wines. Pay $35 for tastings of the reserved wines. There are many wines to choose from and I walked away with 8 bottles! I enjoyed the Simpatica Riesling and the Gewurztraminer which are both sweet white wines. Castello di Amorosa also offers guided wine tours, a wine tasting paired with chocolate, a "royal food and wine pairing" and cheese and wine pairings. Based on its unique setting and delicious dessert wines, Castello di Amorosa is one of the 5 best Napa Valley wineries to visit.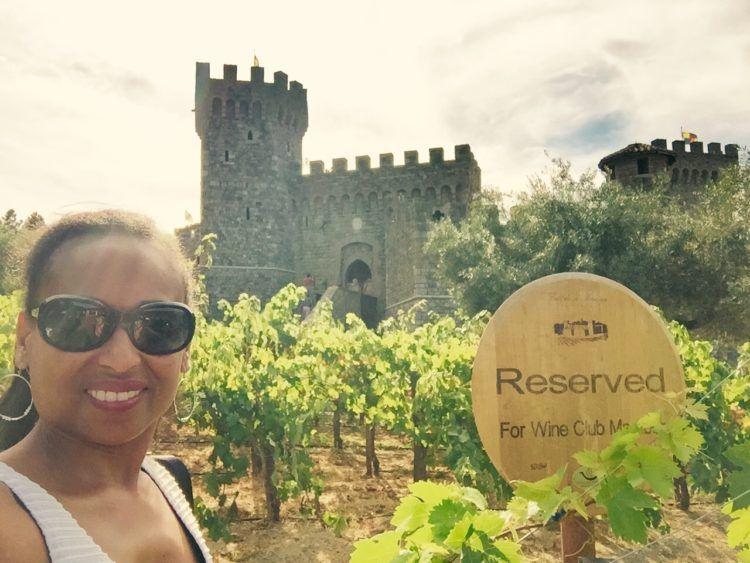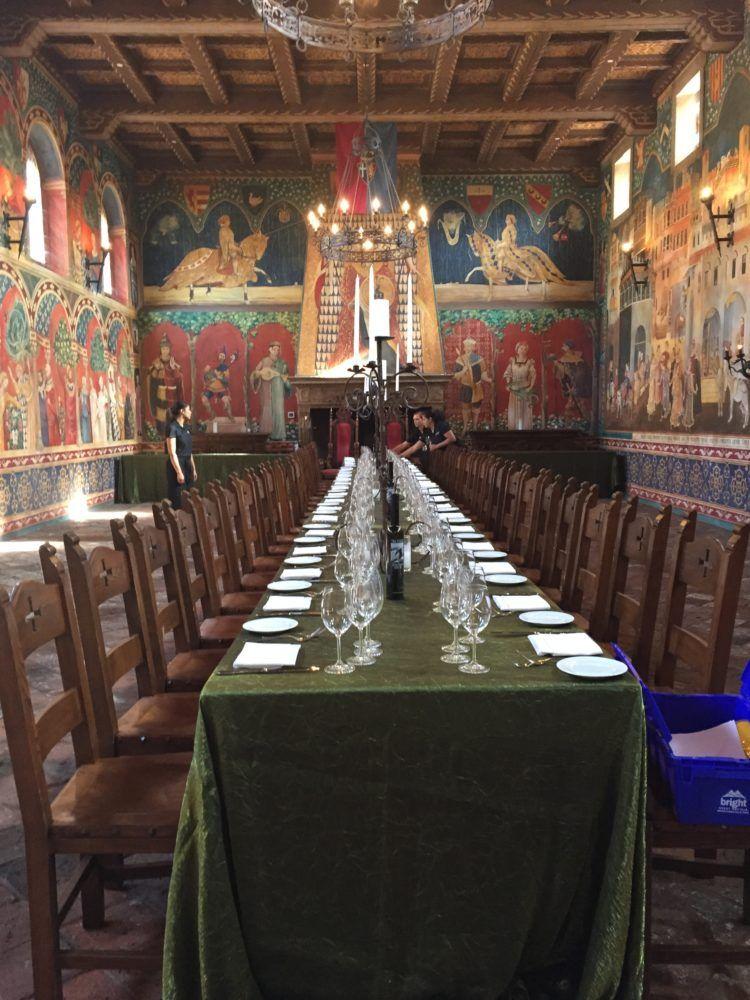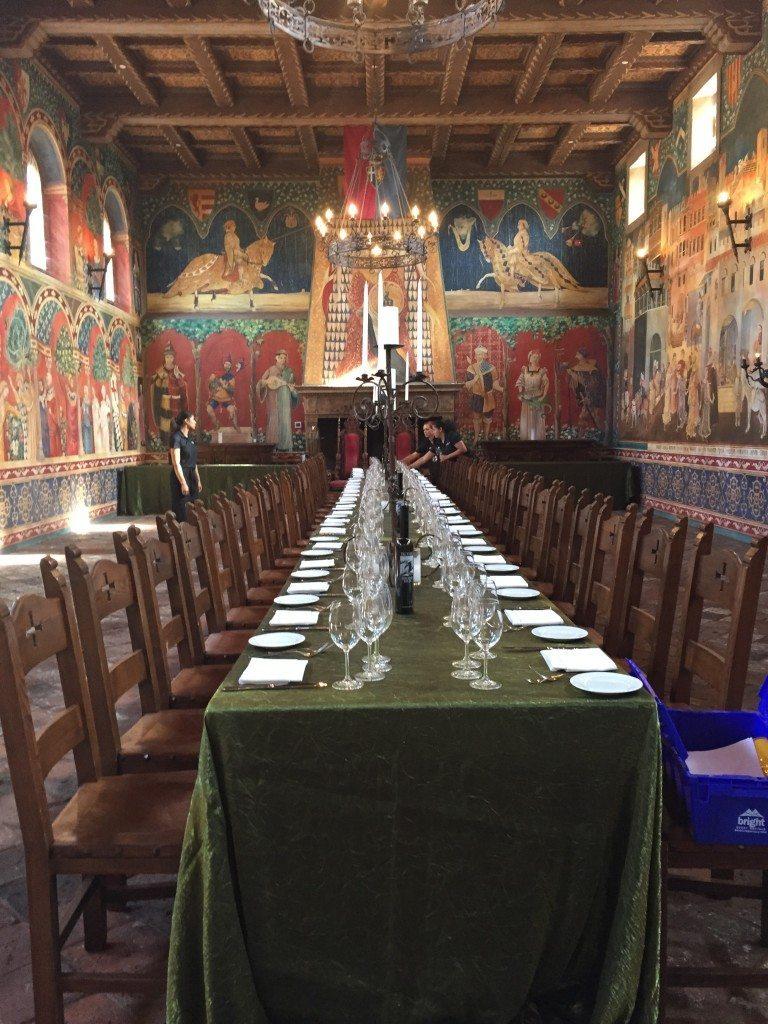 4) V.Sattui:
Here is an interesting piece of Napa Valley wineries history. Dario Sattui is the owner of the above referenced winery-Castello di Amorosa. His great grandfather was Vittorio Sattui- an Italian immigrant who founded the original V.Sattui winery in San Francisco in the 1800s. It was shut down during prohibition. After his formal education, Dario Sattui traveled through Europe for two years. He visited monasteries, medieval castles and wineries. On his return in 1972, he reopened V.Sattui winery in St.Helena. He later built Castello di Amoroso based on his love of medieval architecture. V.Sattui winery is known as much for its food as it is for wine! They actually have an Italian Chef on the premises! Dine on gourmet food while sipping on wine on one of their outdoor picnic benches. The marketplace, deli and gift shop are conveniently adjacent to the wine tasting room. This is a casual tasting for $15 and no reservations are required. For $30 you will be treated to a 45 minute tour of the property ending with a wine tasting. V.Sattui also has tastings in their tower, wine and food pairings and weekend BBQs! Due to its lovely atmosphere, convenient wine tasting and delicious gourmet foods, V.Sattui is one of the 5 best Napa Valley wineries to visit.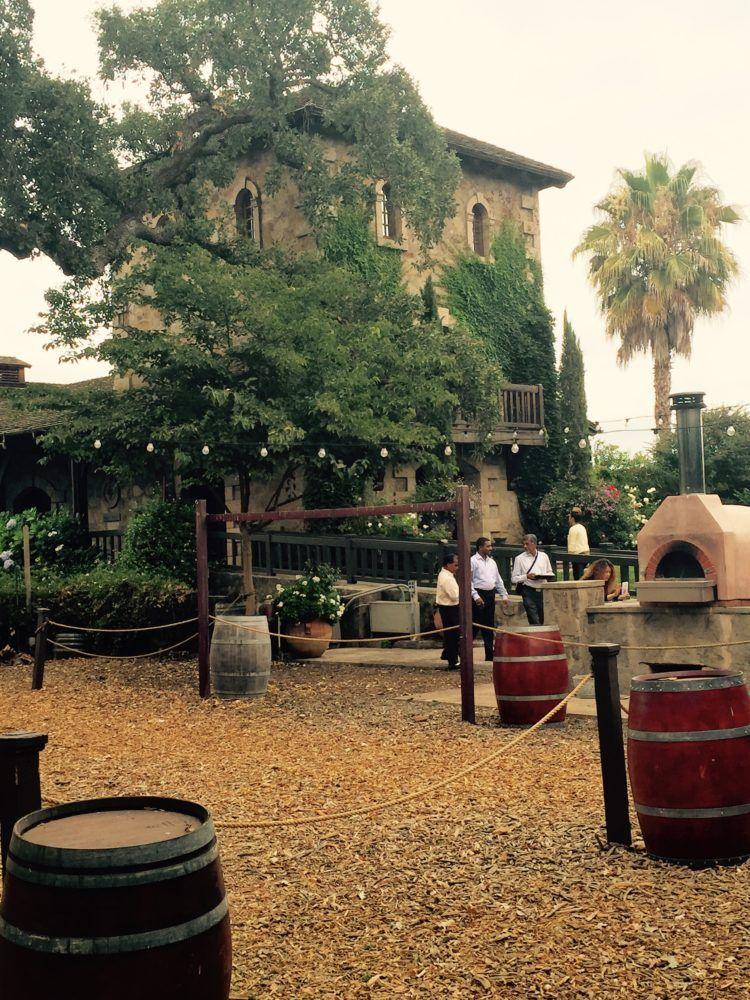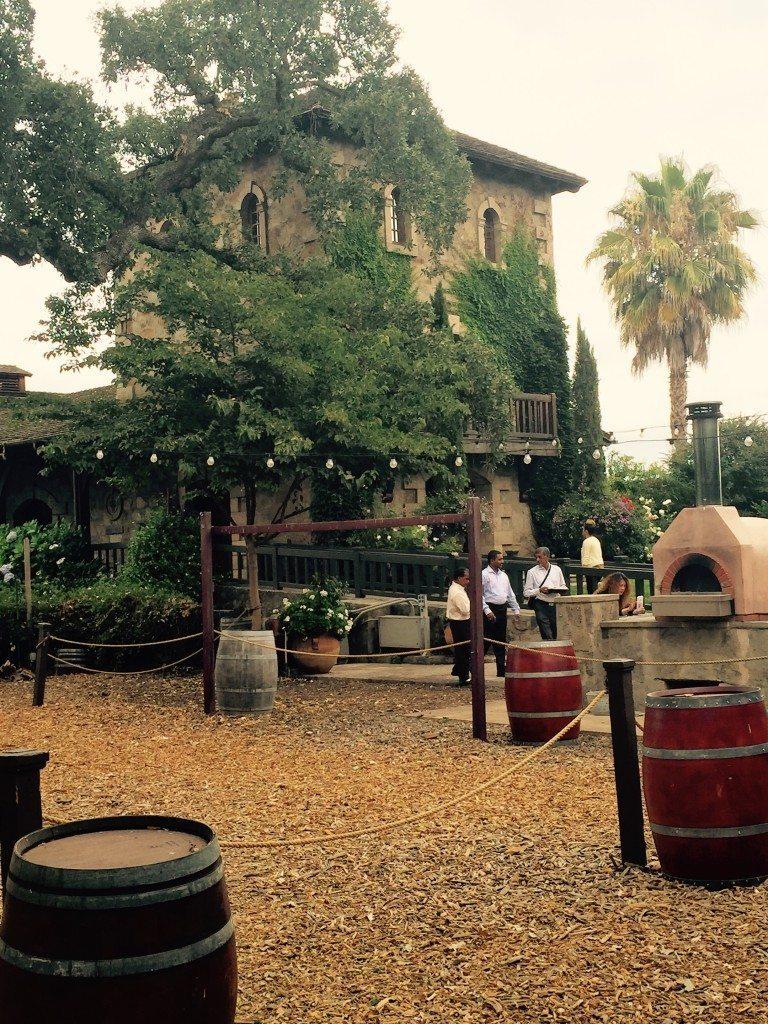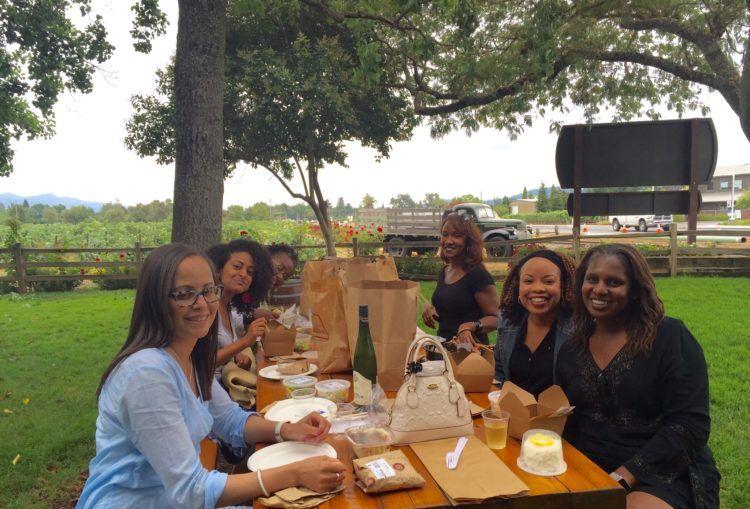 5) Brown Estate:
I may have saved the best for last. The Brown Estate in Napa Valley is located in the hills of St.Helena. The drive up to this vineyard is very scenic! Brown Estate is also a family owned and operated winery with a unique story. It is a black owned and they are celebrating 35 years in Napa Valley! In 1980 Mr. & Mrs. Brown bought a farm in the hills, planted vineyards and sold grapes to local wineries. In 1995 their children established their own label. The Brown estate specializes in Zinfandel and it is the best I have ever had! Prior to the wine tasting you are taken on a tour around the original farmhouse, the wine cellar and then to the tasting table. We drank delicious wine while eating cheese, nuts and charcuterie. It was exquisite! For wine tastings you must request a reservation through their website. I must add that this is the first wine club I have ever joined! Based on its unique location, its history and extraordinary Zinfandel wine, Brown Estate is one of the top Napa Valley wineries to visit!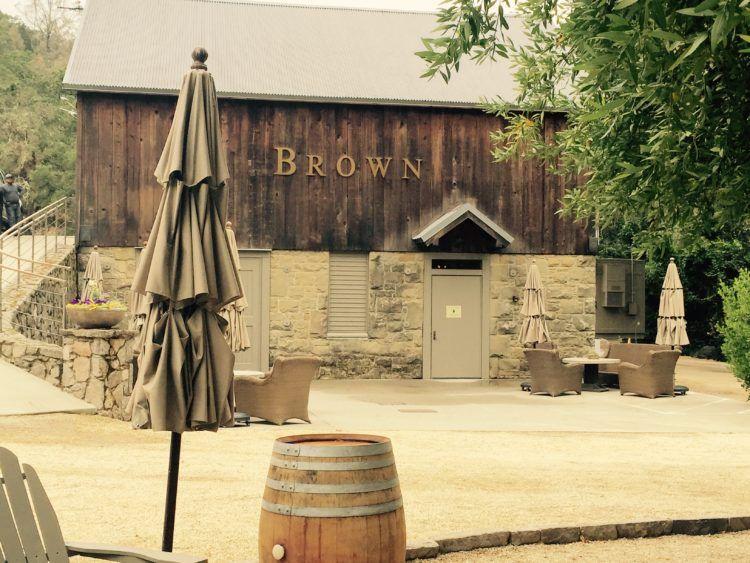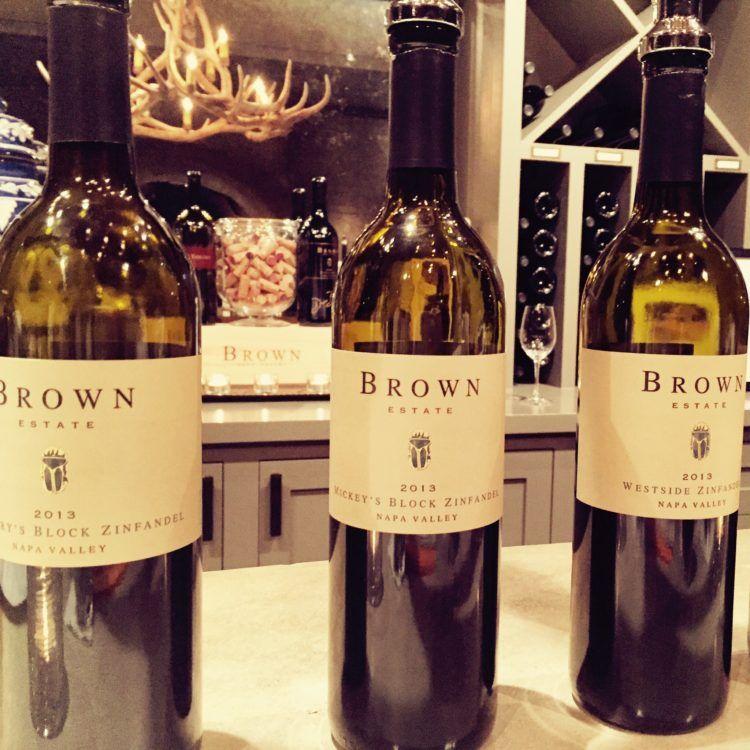 So, what do you think? Have you been to any of these Napa Valley wineries or plan to? Share your thoughts with us below!