This post contains affiliate links. If you click through on a link, you won't pay a penny more, but we'll receive a slight commission which helps us keep this information available to you. Thanks!
---
What's the difference between champagne & sparkling wine and Prosecco and Cava? Inquiring minds want to know! But seriously, these terms are thrown around interchangeably quite often. And, I realize many people do not know the differences between these types of wine. Since we are covering Napa Valley on the blog this week I thought it was a great time for this post on what makes good white wine and the differences between these varieties!
Types of Wine – Telling Champagne from other Sparkling Wines
Champagne:
Simply put, champagne is one of the types of wine in the sparkling variety, and is produced in Champagne France. Champagne France is located 100 miles east of Paris. So, if you are a champagne lover it is an easy day trip while visiting The City of Lights. Here are the 10 best Champagne Tours, Tickets, and Things to Do to get you started.
There are very specific rules that apply when using the term "champagne."  The appellation rules include using grapes grown in the Champagne area, specific vineyard practices and fermentation practices. The "pop" that you hear when you open a bottle of champagne comes from secondary fermentation of the wine in the bottle it will be sold in. This is referred to as "method champenoise" and is the traditional method for making champagne. There is actually a winemaking committee called "Comite Interprofessionnel du vin de Champagne" (CIVC) that governs all these practices and decides if certain types of wine can be labeled champagne. It is actually illegal in many countries to label a sparkling wine "champagne" unless it is from this area and meets the guidelines set forth by the CIVC.
The majority of champagne produced is made from a variety of up to 3 grapes. The most common grapes used for making good white wine are Pinot Noir, Pinot Meunier and Chardonnay grapes.
In terms of the types of champagne, "Brut" is the classic variety and the driest. "Extra-dry" is actually LESS dry than Brut. "Sec" is sweet and "Demi Sec" is sweeter. Popular brands of champagne that you may be familiar with are Moet and Chandon, Dom Perignon (made by Moet & Chandon),  Veuve Clicquot, GH Mumm and Perrier-Jouet.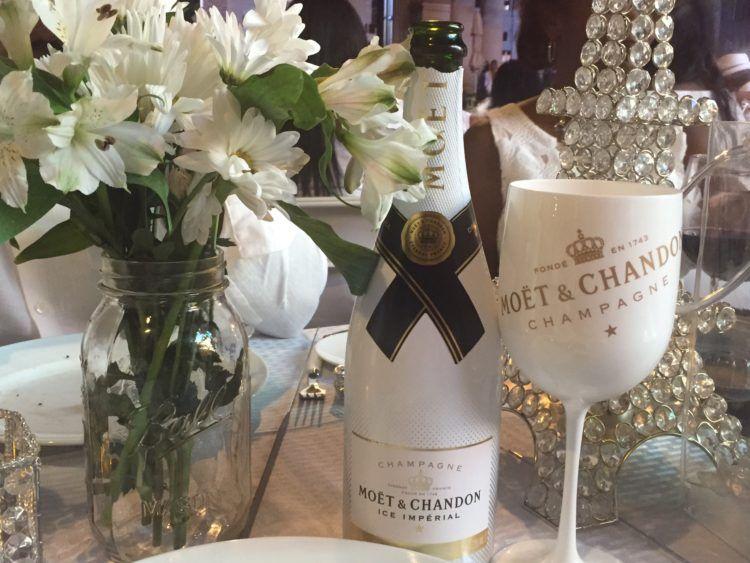 Sparkling Wine:
Now that you know the basics of champagne let us talk about other types of wine in the sparkling category. The term champagne is often used in America when referring to sparkling wine. This is a great line that I read on WineCountry.com: "To clarify, all champagne is sparkling wine, but not all sparkling wine is champagne." Sparkling wine is made in regions of the world other than Champagne France. These wines do not have to follow the specifications of the CIVC and may use different grapes in the process. In terms of the types-Brut, Extra-Dry, Sec and Demi-Sec still apply. All sparkling wines made outside of Champagne France are called just that-sparkling wine. There are American sparkling wines as well as sparkling wines from other countries as we will discuss below.
Prosecco:
Prosecco is an Italian sparkling wine made with Glera grapes. Interesting fact-this grape used to be called Prosecco named after the village where it is thought the grapes originated. Other grapes that may be included at a smaller ratio to create this good white wine are Chardonnay, Pinot Grigio and Bianchetta Trevigiana. Prosecco develops its bubbles by secondary fermentation in bulk tanks and is then bottled under pressure. This is called the "Charmat-Martinotti" method. Due to its dryness and fruity aroma it is often used to make mimosas and bellinis (I love these!). Take a Prosecco Masterclass to learn more.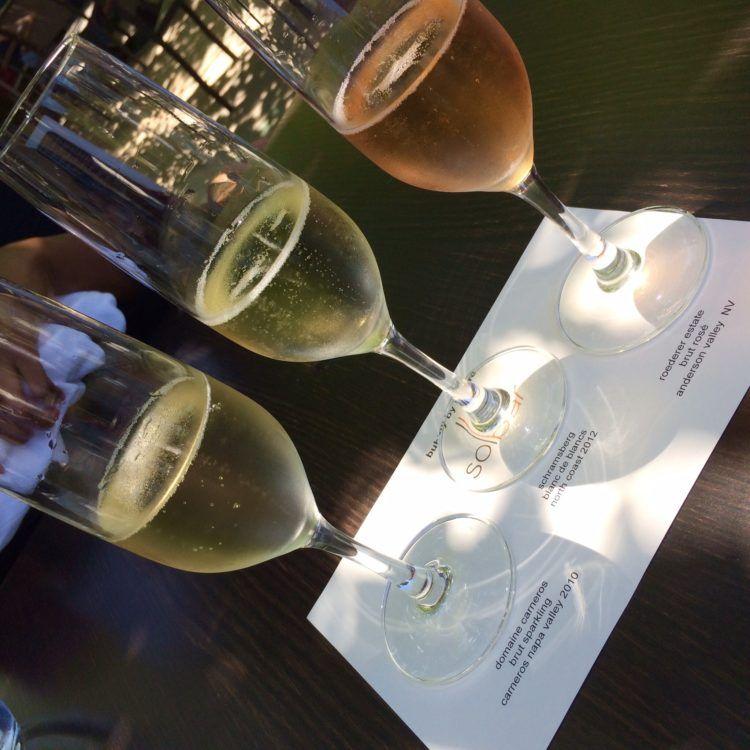 Cava:
Other types of wine include Cava and Sekt. Cava is a sparkling wine made in Spain. Most Cava comes from Catalonia and are white or Rose wines. The grapes used are macabeu, xarel-lo and parellada. I bet you did not know there were so many grape varieties! To be called "cava" the wine must be produced by the "champenoise method" described above. Sparkling wines made in Spain that do not meet these criteria are simply called "vinos espumosos" or sparkling wines.
Sekt:
Sekt refers to good white wine in Germany! Look out for "Deutscher Sekt" which is made from German grapes. Many other "sekts" are produced from wines imported from other European countries. I will admit-I do not think I have ever had a sekt but I plan to try it!
So, I think by now you get the idea. Good white wine producing areas around the world all have their own types of wine in the sparkling category. Champagne is the most expensive of this group so it is great to have alternatives. However, no one will or should shame you for calling sparkling wine champagne. Call it bubbles, sparkling wine, cava, prosecco or even champagne and enjoy it! But, if the question comes up in discussion, if you care about using the correct terms or if you are shopping for that special occasion and would like to know the difference between the types of wine… now you do!
Interested in learning about black winemakers in particular? I have just the series for you!