This post contains affiliate links. However, all opinions expressed here are original. If you click through on a link, you won't pay a penny more, but I'll receive a slight commission which helps me keep this information available to you. Thanks!
---
If you are planning a trip to Turks and Caicos here is a list of 5 things you need to know! I recently visited the largest city of Providenciales on Caicos Island and came home with information I wish I knew before planning a trip here.
But first, a little background on Turks and Caicos. Turks and Caicos is a British territory in the Caribbean consisting of two groups of islands. The smaller is Turks Islands and the largest is the Caicos Islands. It is located southeast of the Bahamas and North of Hispaniola. When I mentioned to people I was planning a trip to Turks and Caicos they had no idea where it was! My cousin actually thought I was going to Fiji :-). The population is rather small, totaling about 49,000.
Interesting fact (especially since I am of Jamaican heritage): although the British Empire has been the primary European country in control, in the past Turks and Caicos was governed though Bermuda, Jamaica and the Bahamas. It is still a British Oversees Territory but has its own Governor.
Turks and Caicos is known for its tourism due to its luxury hotels, beaches and coral reefs. They also have a cruise ship terminal on Grand Turks. Most tourists come from the U.S. and Canada. I have had it on my bucket list for quite some time and I was happy to finally make it there. Now, here are the 5 things you need to know when planning a trip to Turks and Caicos.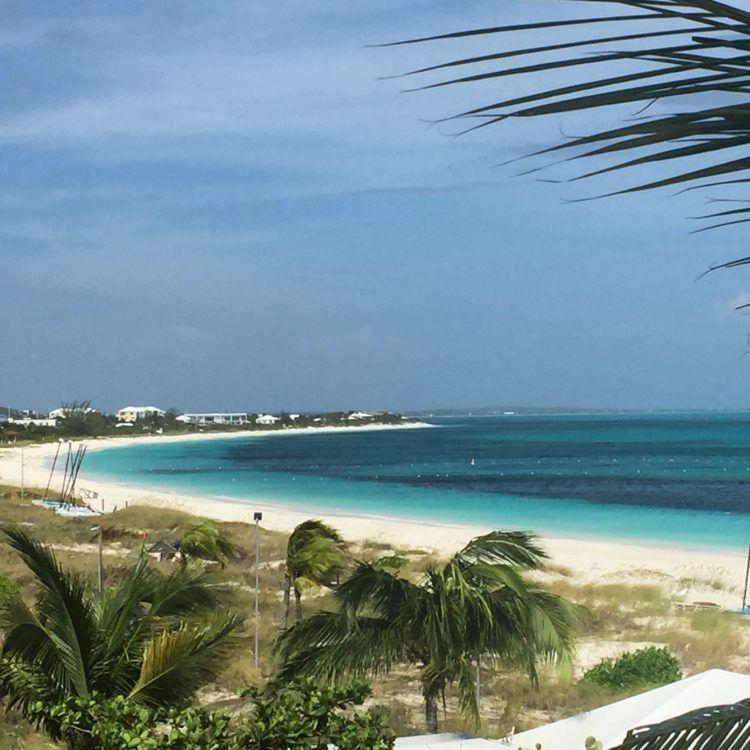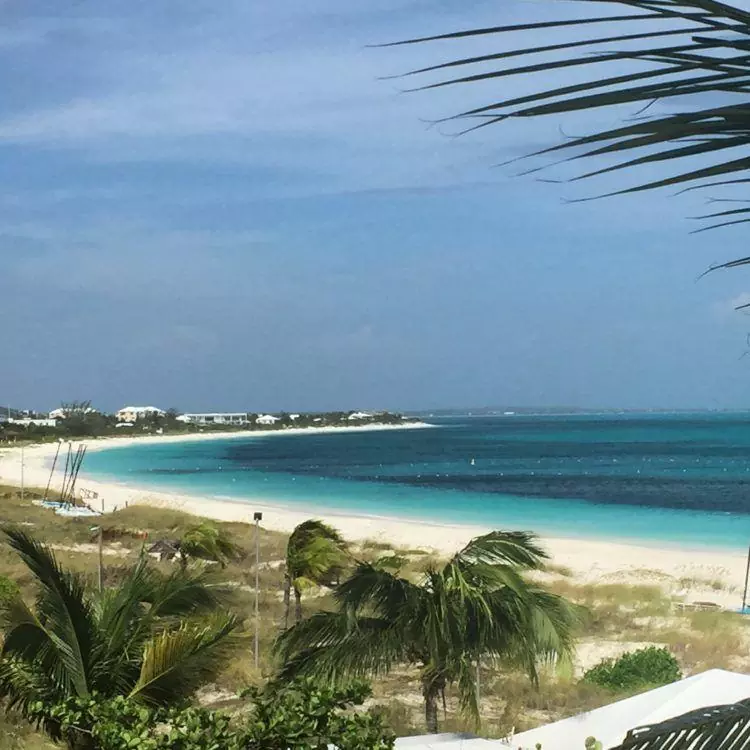 1) The Best Time to Visit Turks and Caicos
Climate and Seasons
Turks and Caicos has a dry and sunny tropical climate with temperatures averaging in the 80's for the high and 70's for the low. On Wikipedia it states that the islands usually receive 350 sunny days per year. I chuckled because I was recently there during Hurricane Joaquin! Although the natives told us they rarely get hurricanes, during my research it states that hurricanes on the islands are quite common. Keep this in mind if you plan to travel there during the hurricane season of June through November.
Tourist Season in Turks and Caicos
The busiest tourist season for Turks and Caicos is during the winter months from the end of November through March. Most of the island's activities and tours are based on this season. This was unusual for me since I am used to vacationing on larger islands, like my homeland of Jamaica, that have festivities and activities year round. During the summer they do have a music and cultural festival that draws big name artists.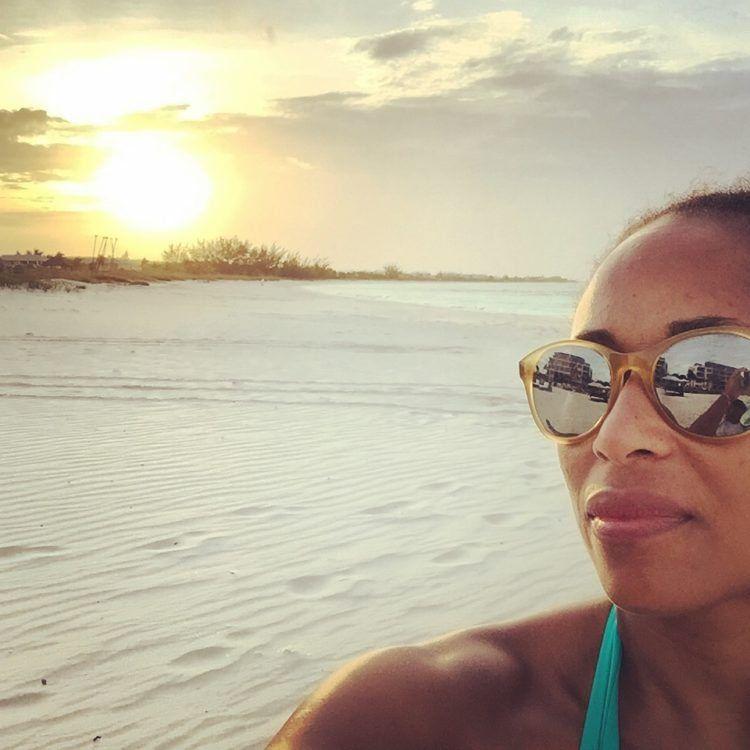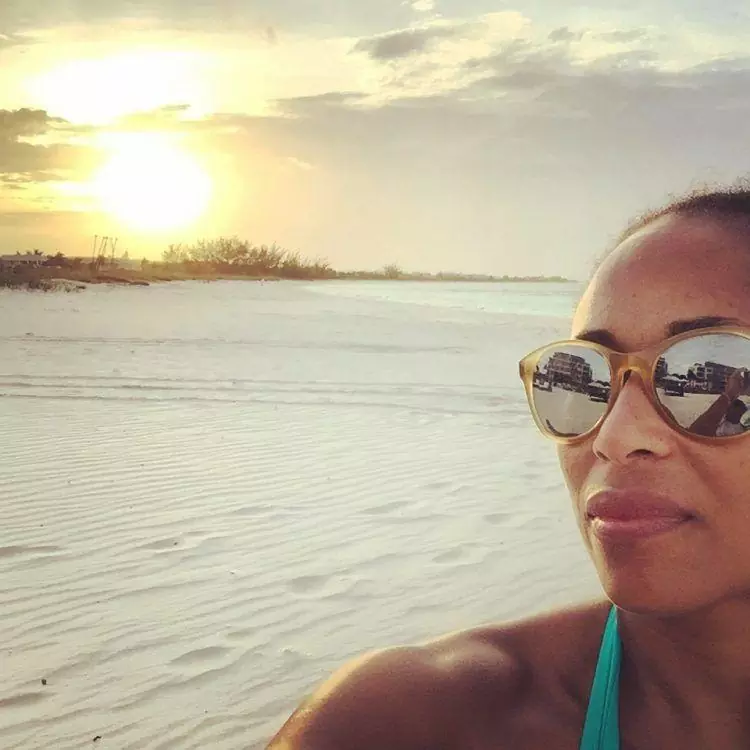 2) Is Turks and Caicos Expensive?
Yes, it is expensive! Having traveled through the Caribbean I must say this was the most expensive island I have been to. Not only are the hotels pricey but the food, drinks, tours, and transportation are as well. A rum punch at my hotel was $18! Hotels range in price but the more luxurious properties like the Gansevoort and Grace Bay Club may cost you in the high 300s to 400s for an oceanfront room. The cab rides were even expensive and a three hour island tour was over $100. However, I will say you are paying for excellent or rather immaculate service, fine dining, luxury accommodations and an intimate experience.
Where to Stay in Turks and Caicos
Looking for the best hotels in Turks and Caicos? There are a few all-inclusive resorts such as Beaches and ClubMed, but most hotels are European style. At our hotel—The Gansevoort (review coming later this week)—we had a daily breakfast buffet and free Wi-Fi, which was helpful with costs. While shopping for snacks in the hotel gift shop we paid $3 for a granola bar. Yikes! While lying on the beach, I did enjoy the peace and tranquility vs. hagglers trying to sell you goods or tour directors harassing you to go on a catamaran.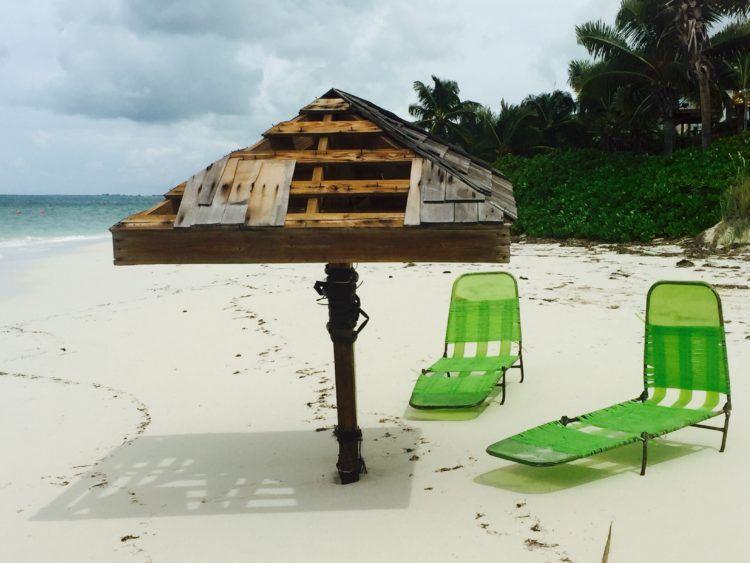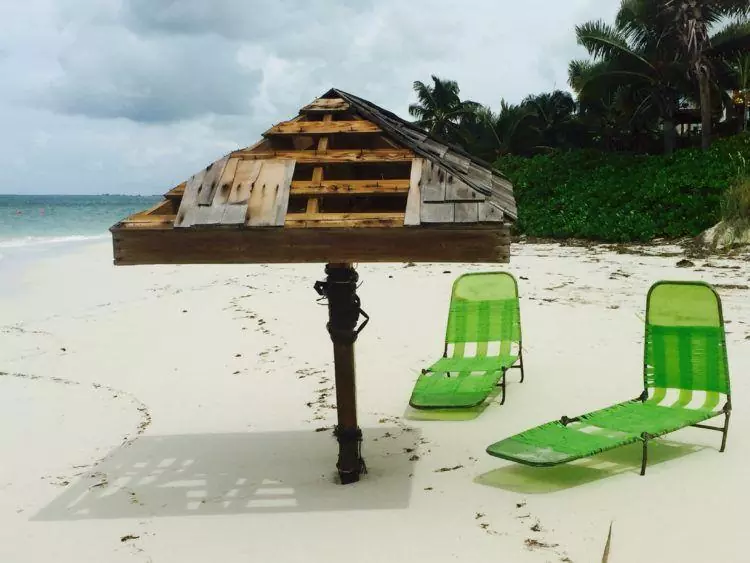 3)What to Pack for Turks and Caicos
While you are planning your trip to Turks and Caicos, add "Deep Woods OFF" or any other strong insect repellent to your shopping list. Buy a large size for your hotel room and a travel size for your travel bag! This may seem silly but from our first night at dinner we were eaten alive by mosquitoes at the outdoor beach restaurant! If you do forget to pack this, be prepared to pay $20 for a $5 bottle while there. In terms of attire – casual chic swim wear for the daytime and dressy casual summer wear for the evenings. I was not made aware of any nightclubs on the island so you can save your club gear for another trip. I was happy and relieved to find out that Turks and Caicos accepts US currency! You can also use your American debit and credit cards there-just remember to call your bank and inform them of your travel plans.
4) Transportation in Turks and Caicos
There are cab drivers readily available from your hotel and at the airport. There are even private car services available. If you prefer to rent a car to explore the island on your own, be aware that they drive on the left side of the street. As mentioned in #2, even the cab rides are expensive. They charge per person not just on time or distance. A ride to a hotel less than 10 minutes away for two people was $20 one way. Based on the terrain it is also a great place to go bike riding and bikes are offered at many of the hotel properties.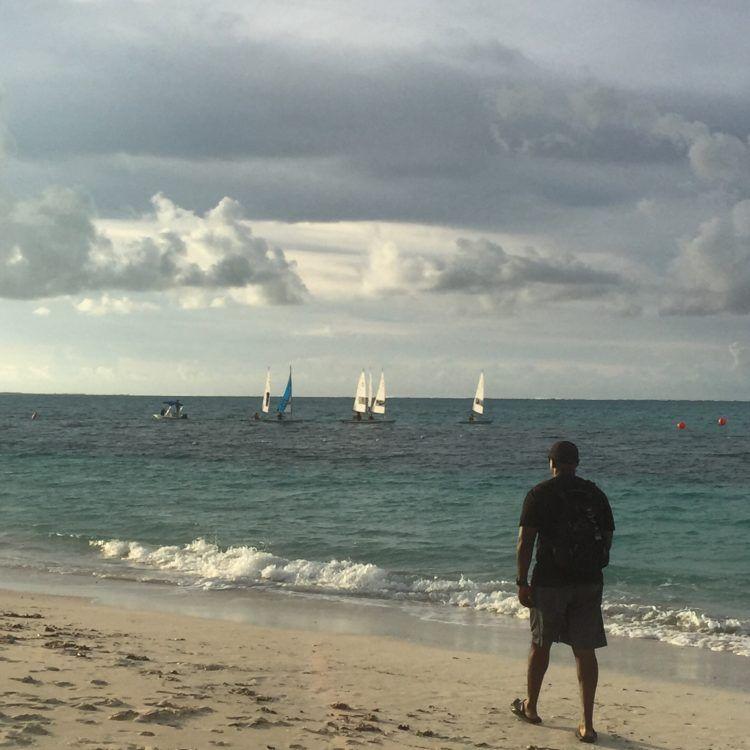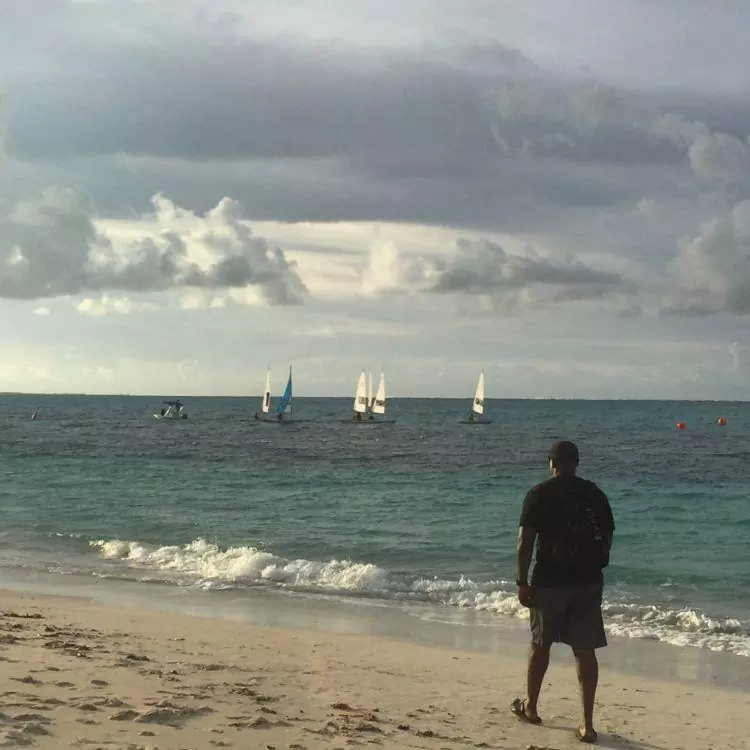 5) Things to Do in Turks and Caicos
The Turks and Caicos beaches! Thanks to the third largest coral system in the world, Turks and Caicos beaches are beautiful and clean. The water is a magnificent turquoise with soft white sand. Grace Bay Beach in Providenciales is the most well-known of the Turks and Caicos beaches and home to many of the most luxurious hotels. Based on having one the most extensive coral reefs in the world, snorkeling and scuba diving are common pastimes on the island and attract many visitors. Visit Chalk Sound for snorkeling, amazing water views, and sunsets. Smith's Reef and Bight Reef are also popular snorkeling locations. There are many other attractions including Humpback whales that be seen on Grand Turk Island from January through April.
Turks and Caicos is the home to the world's only conch farm! Conch is a sea snail with noticeable shells. The meat is edible and cooked in various forms on the islands.
If you are a bird watcher this is also the place for you. The salt ponds and marshes are home to over 170 species of birds on Turks and Caicos.
Make a stop at Cheshire Hall located in Providenciales. It is home to the 200 year old ruins of a former cotton plantation.
Go to the "Thursday Fish Fry" located in Providenciales. This is a local event consisting of food vendors, live music and local artists.
Head out on a "glow worm cruise". Interesting fact: 3-6 nights after the full moon the marine worm-Odontosyllis-performs a mating ritual in which the female worm releases eggs then swims to the surface emitting a pale, green luminescence. So, while planning a trip to Turks and Caicos this was my list of things to do & see. Then Hurricane Joaquin appeared! Sigh. Keep in mind that Turks and Caicos has a relatively flat terrain so you will not find mountains, cliffs, jungles or waterfalls. This is important for the land adventure traveler vs. the water soaked beach traveler.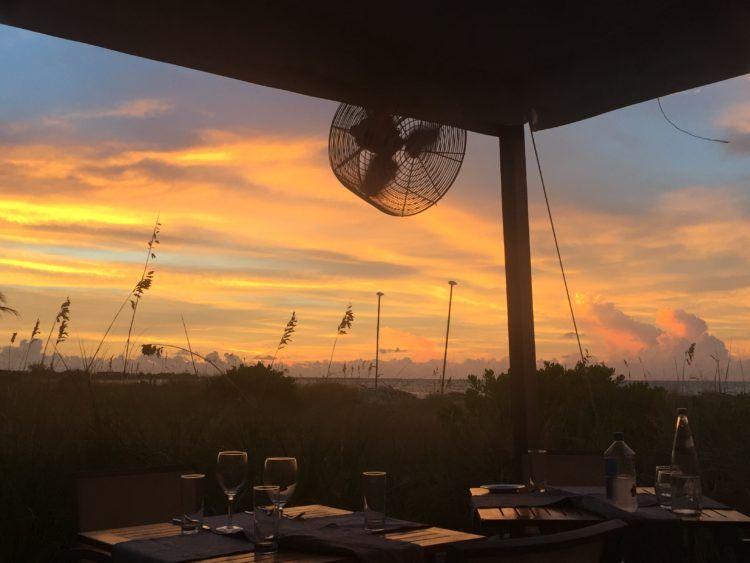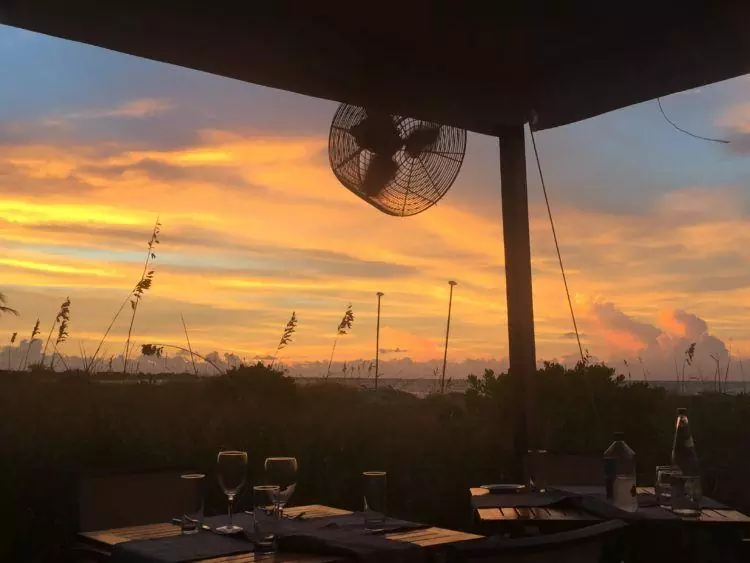 Bonus: EAT A LOT OF CONCH! As mentioned above, Turks & Caicos has the only conch farm in the world so you would expect the conch here to be good and it was! I ate it every day in many different forms. Conch fritters, conch ceviche, conch chowder…all delicious! In November they hold The Annual Conch Festival where local chefs compete for the most delicious and creative conch recipes.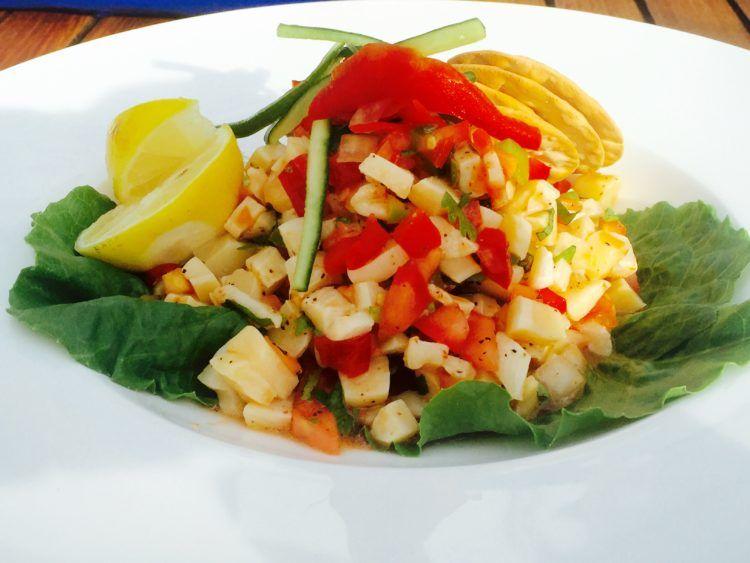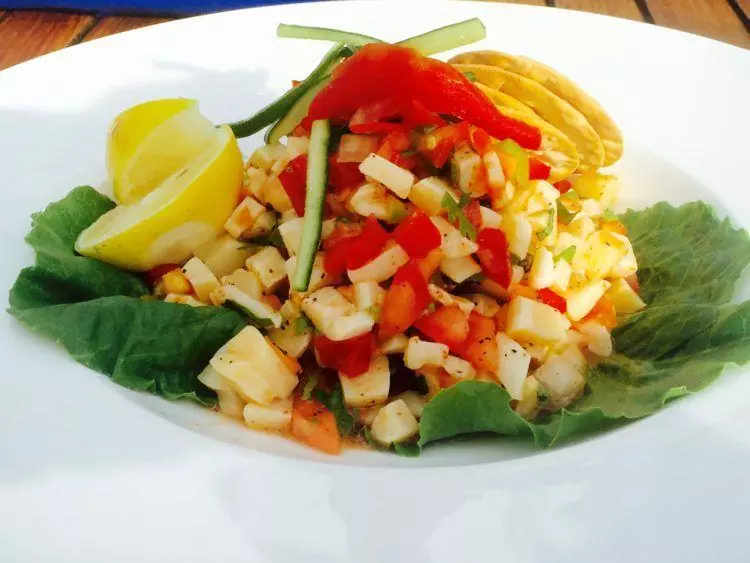 So, are you planning a trip to Turks and Caicos? If so I hope this post was helpful! Share your thoughts with us below!
In the meantime, don't miss out on this deal. Thought I'd share!