This post contains affiliate links. However, all opinions expressed in this post on surviving long-haul flights are my own. If you click through on a link, you won't pay a penny more, but I'll receive a slight commission which helps me keep this information available to you. Thanks!
As many of you know, at the end of 2018 I traveled "Down Under" to Australia and New Zealand. After our trip, I decided to compile a list of 12 tips & tricks for surviving long-haul flights. We took a total of 7 flights including 4 medium-haul flights and 2 ultra long-haul flights. FYI: a short-haul flight is under 3 hours, a medium-haul flight is 3 to 6 hours, a long-haul flight is 6-12 hours, and an ultra long-haul flight is over 12 hours.
In the past I have taken long-haul flights to Dubai x2, Thailand, and South Africa x2. If you consider the fact that I have a fear of flying, you know that these trips were major accomplishments. I decided years ago that I would not let that fear get in the way of me seeing the world. This post will be three fold. I will share tips & tricks for surviving long-haul flights, tips to help those with a fear of flying and advice as a medical doctor.
1. Flight practice: If you do not have a lot of experience flying or if you have a fear of flying, take shorter flights to lead up to long-haul or ultra long-haul flights. Fly to places in the U.S., Canada, Mexico or the Caribbean. Try to take longer flights each time. You can also look into flight simulation classes to help overcome your fear of flying.
2. Body Comfort: Wear very comfortable clothes and shoes. I usually wear shoes that I can easily slip on and off. In addition, I dress in layers. Bring regular socks and compression socks. If you tend to be cold on airplanes, pack a scarf, blanket and sweater in your carry-on bag. A nice trick is to spray your favorite scent on your scarf to combat airplane odors. I like to use a lavender spray since the scent is also relaxing. Bring a toiletry bag with facial wipes, soap, hand sanitizer, toothbrush, toothpaste, lip balm and lotion. These items will allow you to freshen up during your long-haul flights. The store Target is a great place to purchase travel sizes of these items.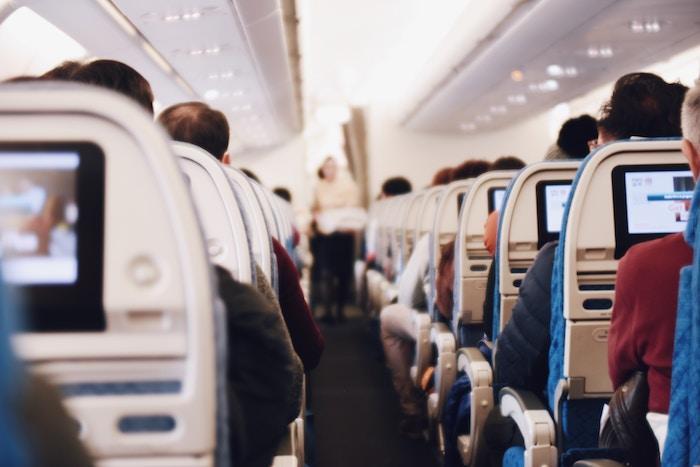 3. Seat Comfort: Splurge on comfortable seats. Consider upgrading your seat using miles or cash. You can also check the website called 'Seat Guru". It has aircraft seat maps with symbols for preferred vs substandard seats. Try to avoid seats with restricted leg room. Due to my fear of flying, I will not sit in an exit row even though it has more leg room. However, this may be a great option for travelers on long-haul flights. For convenience, I will choose a seat closer to a bathroom. Bring a small pack of disinfecting wipes to clean your tray tables and your seat.
An essential for surviving long-haul flights is packing a comfortable travel pillow. Try to avoid that hilarious head bobbing 🙂 I also brought a lumbar travel pillow for back support. But, I used the complimentary airline pillow in that position instead. Packing tip: Store larger items in a carry-on bag and place in the overhead bin for more leg space. For items you will use more often, pack them in a smaller bag and place under the seat in front of you. However, you may want to use your carry-on bag as a foot rest.
4. Stay Hydrated: Drink a lot of water to help reduce jet lag and dehydration. My skin and mouth get very dry on an airplane so I actually keep my own bottled water in the seat in front of me. I don't like having to wait for beverage service or calling a flight attendant for a glass of water.
5. Watch Movies & Documentaries & TV shows: Hopefully your airline has great in-flight entertainment. I feel this is the best way to pass time on a long-haul flight. Since I often miss seeing movies during their theater release, I enjoy watching them on an airplane. I also don't have much time to watch documentaries or TV series in my "regular life". Therefore, I have watched entire seasons of shows on ultra long-haul flights. Unfortunately, I have been on some airlines that do not have great choices for in-flight entertainment. In case this happens to you, download movies and TV programs on your computer or Ipad/tablet.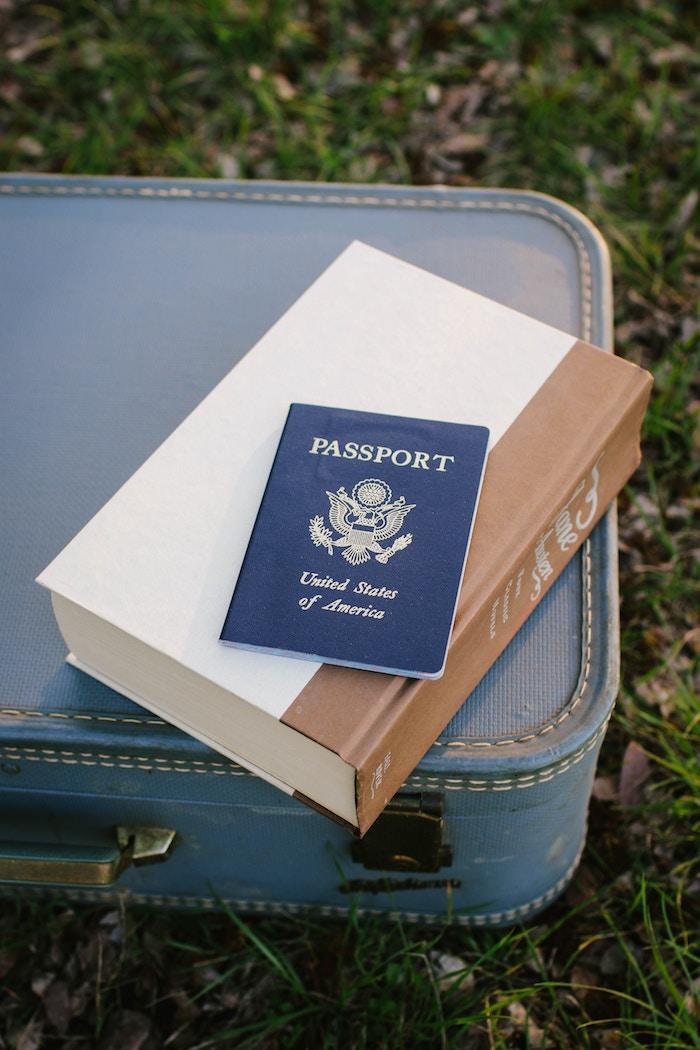 6. Read Books & Magazines & Newspapers: Another great way to past time and survive long-haul flights is reading. Catch up on your latest book club selection or pick up a New York Times bestseller. I watched one of my best friends read an entire book on our flight to Dubai! I am a little embarrassed to admit this but I used to buy trashy celebrity magazines to read on flights. Whatever your preference, bring something with you to read. Journaling and coloring are also great options.
7. Listen to Music: If you fly often I suggest purchasing noise cancelling wireless headphones. I have a pair by Bose and they are awesome. If not, be sure to have earphones with you. If you have a fear of flying, I suggest listening to music during your flight. This works for me in several ways. I turn up the music really loud during take-off to drown out noises. During periods of turbulence, I listen to music since it has a calming effect. You can create mellow music playlists on Spotify or Apple music. Not all airplanes have inflight power outlets so bring a portable charger.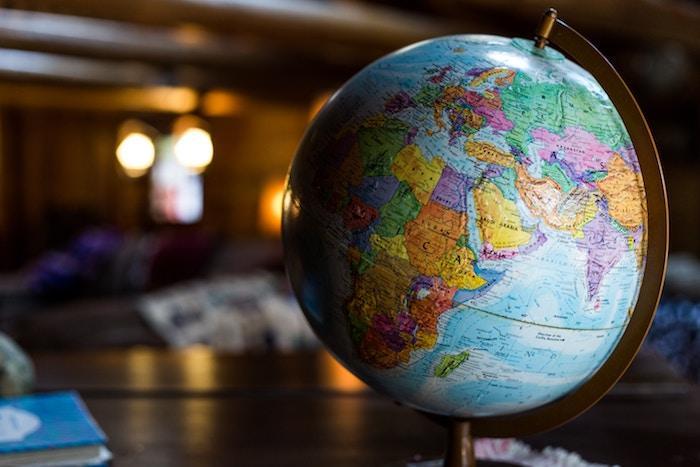 8. Relax & Sleep: Learn relaxation techniques. Breathing exercises are one way to relax and combat anxiety on long-haul flights. Bring an eye mask and ear plugs to drown out airplane noise and light so that you can sleep. Pick a window seat so you can lean against it. Plus no one has to wake you up if they need to leave their seat. If you don't want to be disturbed by flight attendants during meal or drink service, pull up your blanket and buckle your seatbelt over it.
Wondering when you should sleep on a flight? I have never tried this but one recommendation is to set your watch to the time zone you are flying to. Try and stay awake during the daytime hours of that destination and sleep during the nighttime hours. This may help you adjust to your new destination without having jet lag.
Consider medications to help you sleep on long flights. These medications include Benadryl, melatonin and valerian root. Valerian root helps with sleep and anxiety. You can also discuss prescription sleep medications with your doctor such as Ambien and Lunesta. If you suffer from severe anxiety or panic attacks, talk to your doctor about medications that can help. One example is Xanax which is a benzodiazepine.
9. Get Up & Move: This is a very important recommendation for surviving long-haul flights. It is important to keep your circulation going while traveling on long-haul flights. This will prevent DVT (deep vein thrombosis) AKA blood clots. These dangerous blood clots can move from your legs up to your lungs and cause a medical emergency. Get up and walk around the plane every 2 hours. Wear compression socks. Try not to keep your legs crossed. If you are at increased risk of DVT your doctor may suggest a small daily dose of aspirin prior to your flight. Aspirin is a blood thinner that can help reduce blood clots.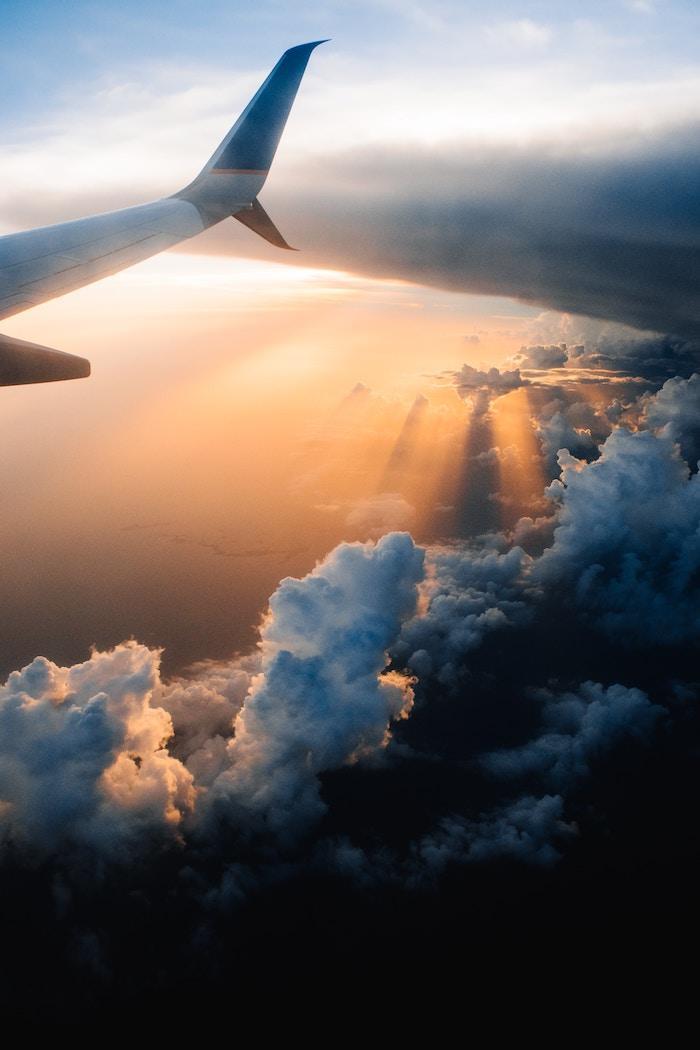 10. Eat & Drink Wisely: Bring your favorite snacks to help you survive long-haul flights. If you are prone to motion sickness, do not eat a big meal prior to your flight. Avoid gas producing foods such as soda, nuts, raisins, broccoli, beans and Brussels sprouts. I would also suggest avoiding spicy foods that can cause indigestion. Avoid caffeinated drinks if you want to sleep well during your flight. Eating a lot of salty snacks may cause fluid retention.
If you are a picky eater or have food alleges, I suggest bringing your own meals. However, airlines do have several choices such as vegetarian and diabetic. Most articles on surviving long-haul flights will suggest avoiding alcoholic drinks. I do not think you should drink a lot on any flight but 1-2 glasses of wine on ultra long-haul flights may just take the edge off and help you sleep (off the medical record :-))
11. Get some work done: I can't say that I do this very often since I am a physician. But if there is a medical emergency on a flight, I will volunteer to assist. (#whatadoctorlookslike) In terms of blogging, I may create outlines or take notes on my Ipad. But, for many people, long-haul flights serve as a very productive time. Consider bringing your laptop onboard if this option is appealing to you. WiFi is available on most long-haul flights.
12. Pack Essential Oils: This was suggested in one of my travel groups. I have not used essential oils yet but they apparently have many uses for travel. These uses include relief of motion sickness, upset stomach and anxiety. Here is a great article "Aromatherapy On the Go: Traveling With Essential Oils".
So, what did you think of my complete guide for surviving long-haul flights? I hope you find these 12 tips & tricks for surviving long-haul flights useful . What would you add to the list?
Many of the items discussed in this post can be purchased in my Amazon store.
This year I will be offering "The Ultimate Packing & To-Do List for your International Vacation". Be sure to subscribe to my blog to gain access to the lists.
Stock photos including feature photo courtesy of Unsplash.com
Pin this post for future reference!